Isosec launches ground-breaking Password Reset Self Service for NHS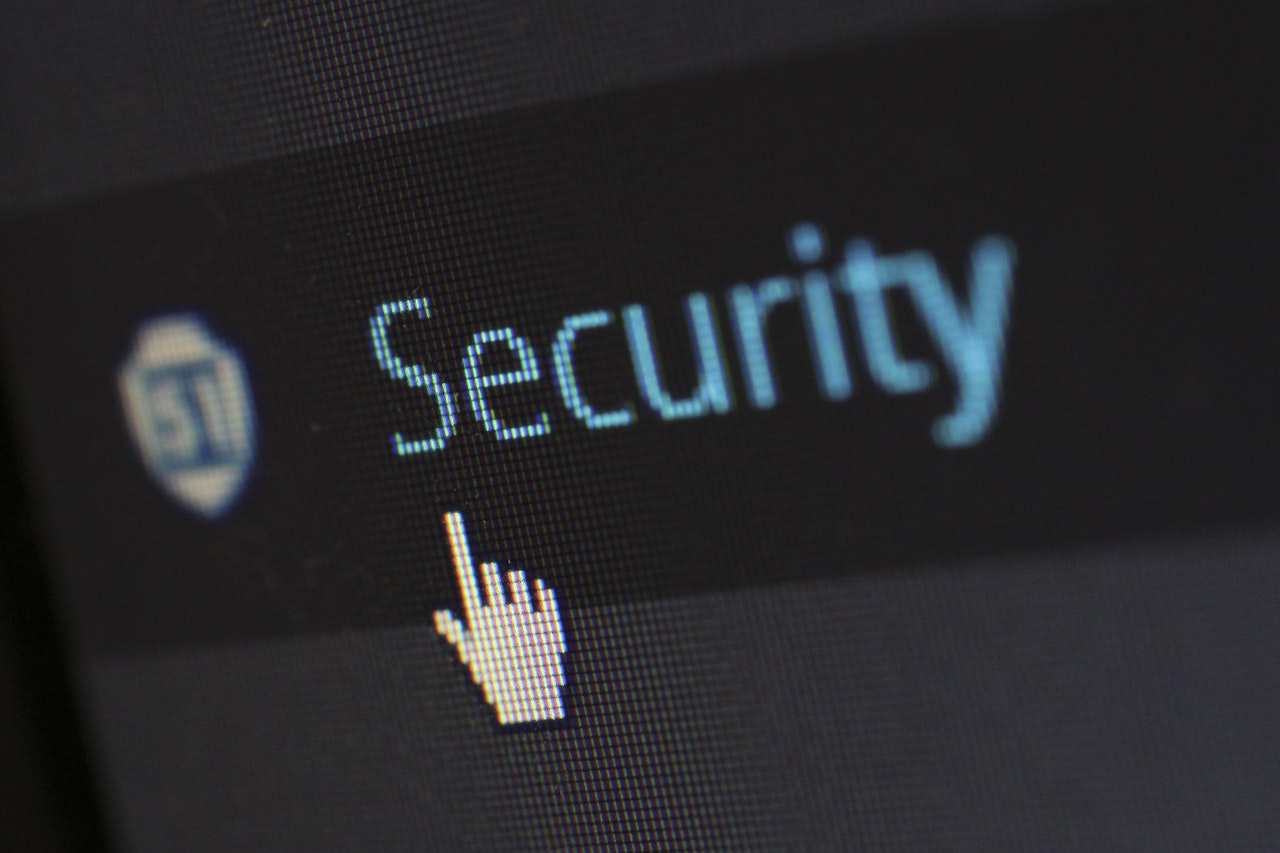 Reading Time:
2
minutes
Isosec are delighted to announce the launch of a secure, cloud based Password Reset Self Service, purpose-built specifically to help NHS organisations manage their Windows Active Directory estates. With two launch customers already, and more in the sales cycle, this is a fantastic next-generation innovation.
The Password Reset Service from Isosec adds a simple and user-friendly functionality to the Windows login screen that allows a user to reset their own password with self-service, using pre-formatted and agreed secure recovery processes. The Password Reset Service is delivered from Isosec's Secure Hub, a dedicated SaaS enabled secure platform confirming to the latest NHS, UK and international security and authentication standards, including the latest Cyber Essentials accreditation.
Historically forgotten Windows Active Directory passwords have been not only a drain on resources for NHS IT staff, but can also be an inefficient and high-risk process.
If an NHS user forgets their Windows password and they're not using the new Password Reset Self Service solution from Isosec, they have to call their helpdesk and ask them to reset their password. This is not only wasting their valuable time and resources that could be better spent with patients or on other tasks, but with our leadership position with IT security solutions for the NHS, we would have to question how secure password reset is when the user's identity is checked over the phone?
Isosec operate at the frontline of innovation to the NHS. The new Password Reset Service is the latest solution delivered to NHS customers that solves real world problems with a best in class, secure software service. At the centre of the service is our Secure Hub, ensuring our customers have peace of mind with total digital security.

How Does the Password Reset Self Service Work?
There are multiple ways a user can recover their password with the Isosec Password Reset solution: Users can set security questions and answers, register an alternate email address, choose to receive push notification or with biometric validation. NHS smartcard users can also use those to authenticate the reset process.
Using the Isosec Cloud Service, the Password Reset solution is easily deployed across large IT estates. This allows for a fast, easy rollout, even across multiple physical sites if necessary. The service is optimised to work in any IT infrastructure deployment model.
This latest announcement follows the launch of the Isosec Virtual Smartcard in January 2018. Today, Isosec has more than 75 NHS Trust customers and 90,000+ users who are already successfully using the full range of Isosec solutions and services.
For more information please download our Password Reset Self Service Product Brochure from the Isosec Website.
Source: isosec.co.uk
Supply Chain Management Association Becomes Supply Chain Canada
Reading Time:
2
minutes
At its AGM yesterday, the Supply Chain Management Association™ announced its name change to Supply Chain Canada™. The association also launched a new website as part of an overall rebranding initiative.
"The new name and look are part of a transformation that we have undertaken as the association enters its second century," said Christian Buhagiar, President & CEO of Supply Chain Canada. "Today's supply chains are dynamic and fast-paced. The association for Canada's supply chain professionals must reflect that."
Through the rebranding process, the association has also acquired a meaningful new logo and tagline, "Professionals advancing the future."
The logo's maple leaf design not only conveys our nationality; it also represents the connectedness of the supply chain, illustrating the networks and collaboration that are so essential to supply chain success, and the interconnectedness of the association's federation, institutes and members. Its connected dots can be seen, as well, as the complex route of a global supply chain.
"Professionals advancing the future" succinctly communicates both the professional status of supply chain practitioners and their forward-looking perspective. It is intended to:
Elevate the perception of supply chain practitioners as professionals, acknowledging the value they bring to their organizations and to the Canadian economy.
Encompass the several ways that the association and its members "advance" – in their personal careers and knowledge, and for the profession, the country and the economy.
Express the future focus of the association – with its emphasis on the development of skills and policies – and of the supply chain itself, now so focused on AI, blockchain, robotics, automation and so on.
The new website, now at www.supplychaincanada.com, is enhanced with a modern look and new functionality that enables location-based content for users across Canada.
These changes are not simply style enhancements. They are part of a larger plan to strengthen the association. Supply Chain Canada consolidates the organization's brand across the country under a single name in every province and territory, removing any possible confusion from its federation structure. "The unity that this will ensure will help us improve recognition in the sector, and thereby provide stronger leadership to the Canadian supply chain community," said Buhagiar.
The association's transformation began in 2018 with a new vision and mission, as well as an ambitious three-year strategic plan. The new name and rebranding announced yesterday are part of a larger evolution that will continue over the next two years with the introduction of new and revised educational offerings, new initiatives to engage with industry, more value-added membership benefits and more.
SOURCE Supply Chain Canada
Sunniva Announces Closing Of Third Tranche Of Short Term Bridge Financing For Proceeds Of Cad $325,000
Reading Time:
2
minutes
Sunniva Inc. ("Sunniva", the "Company", "we", "our" or "us") (CSE:SNN) (OTCQB:SNNVF), a North American provider of cannabis products and services, is pleased to announce that it has closed the third tranche of the Company's non-brokered private placement (the "Offering"), previously announced on August 1, 2019 of CAD $325,000 for a total of 325,000 units of the Company ("Units"). In aggregate the total gross proceeds raised by the Offering was CAD $7.57 million and 7.57 million Units issued. Each Unit consists of a principal amount of unsecured promissory notes of the Company ("Promissory Notes") and common share purchase warrants of the Company ("Warrants").
As previously disclosed, proceeds of the Offering will be used to provide short term working capital for operations in California, capital costs at the Sunniva California Campus and general corporate purposes.
The Units issued under the Offering have the following terms:
Promissory Notes  

     Maturity: 

6 months from the closing date.

     Interest Rate:

10% (annual rate).

Warrants 

     Number of Warrants:   

0.40 Warrants per Unit (each Warrant entitles the holder to acquire one common

share of the Company at the Warrant Exercise Price).

     Warrant Exercise Price:  

CAD $2.50 per Warrant.

     Warrant Term:         

24 months from closing.
A finder's fee of 5% payable in cash will be paid to certain investment advisors for introducing certain purchasers of Units to the Company.
The Promissory Notes and Warrants have not been registered under the U.S. Securities Act of 1933, as amended, and may not be offered or sold in the United States absent registration or an applicable exemption from the registration requirements. This press release shall not constitute an offer to sell or the solicitation of an offer to buy nor shall there be any sale of the Promissory Notes or Warrants in the United States or in any other jurisdiction in which such offer, solicitation or sale would be unlawful.
For more information please visit: www.sunniva.com.
To be added to the Sunniva email distribution list please register at www.sunniva.com/email-alerts.mailto:
Neither the Canadian Securities Exchange nor its Regulation Services Provider (as that term is defined in the policies of the Canadian Securities Exchange) accepts responsibility for the adequacy or accuracy of this release.
SOURCE Sunniva Inc.
Wirex Launches Enhanced Cryptoback™
Reading Time:
1
minute
Today, payments platform Wirex launched a supercharged update of their revolutionary Cryptoback™ rewards programme. Customers can now earn up to 1.5% back in Bitcoin on Wirex Visa card purchases.
Released in 2018, Cryptoback™ was the world's first rewards programme that paid out 0.5% in cryptocurrency for all in-store spending with the Wirex Visa card. Thanks to the recent launch of the Wirex Token (WXT), customers can now triple the amount of BTC they earn – making investing in cryptocurrency easier than ever before.
Depending on the amount of WXT held, in-store Wirex card purchases now generate up to 1.5% in Bitcoin. There are three levels of crypto rewards available:
500,000 WXT = 1.5% Cryptoback™
100,000 WXT = 1.0% Cryptoback™
50,000 WXT = 0.75% Cryptoback™
Wirex have calculated that the average UK consumer stands to earn more than £300 in Cryptoback™ every year, just by using their Wirex Visa card for day-to-day spending. Unlike many other cashback programmes, Wirex doesn't impose restrictions on what customers can do with their rewards. Cryptoback™ can be redeemed instantly into their Bitcoin accounts, or quickly and easily exchanged into fiat for spending.
Enhanced Cryptoback™ is just one of the ways that holding Wirex Tokens allows customers to get even more out of their account. They can also enjoy heavily discounted fees based on the same structure, with access to premium products, merchant offers and airport lounges coming soon. As Wirex co-founder Pavel Matveev explains:
"We created the Wirex Token to be something that provides tangible value and benefits for holders beyond its market trajectory. Enhanced Cryptoback™ is the perfect example of this, as it allows customers to earn and invest in digital currency with a minimum of fuss. We're looking forward to introducing even more benefits for WXT holders soon."
SOURCE Wirex