Lonely Planet unveils its annual collection of the best travel destinations, trends, journeys and experiences for 2019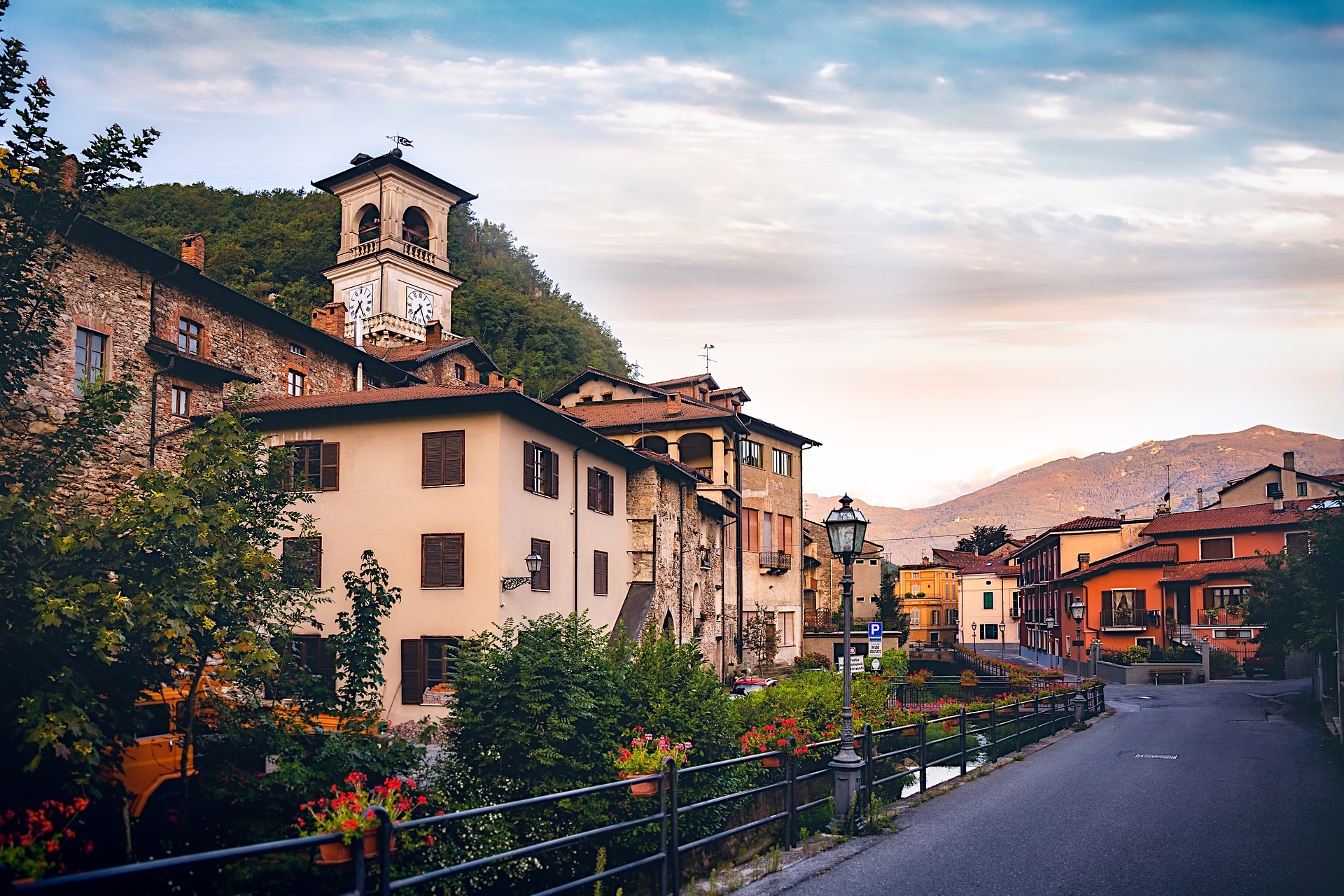 Reading Time:
< 1
minute
Sri Lanka, Copenhagen and Piedmont, Italy place in number one spots
Lonely Planet unveils its annual collection of the best travel destinations, trends, journeys and experiences to have in the year ahead. The experts at the world's leading travel authority reveal the top 10 countries, cities, regions and best value places to visit in Lonely Planet's Best in Travel 2019.
Sri Lanka – the island opening up to new travelers like never before – claims the coveted spot as the number one country to visit in 2019. Denmark's "capital of cool", Copenhagen, is named the number one city for its world-renowned food scene and credentials as a design powerhouse. The number one region is the Piedmont area of Italy, home to Leonardo Da Vinci and new UNESCO heritage sites.
Each year, Lonely Planet's Best in Travel is selected by a panel of judges based on nominations from Lonely Planet's vast community of editors, researchers, locals and influencers. The outcome is an eclectic list of destinations with unique, compelling and topical reasons to visit in the year ahead – as well as underlying travel trends to look for. Lonely Planet also selects the best New Openings, Places to Stay, Food Experiences and Attractions for Kids.
"These are the places to experience in 2019," said Lonely Planet Destination Editor Trisha Ping. "They might be coming into their own, celebrating a once-in-a-lifetime event or simply have been overlooked for too long – whatever the reason, now is the time to plan a trip."
The best-selling book is now in its 14th edition and the landing page, lonelyplanet.com/best-in-travel, features tips and videos on visiting each destination as well as a chance to win a trip for two to Copenhagen. Most of the top 10 cities can also be explored with Lonely Planet's Guides app.
8 Best Family Vacations in the UK
Reading Time:
5
minutes
Filled with breathtaking coasts, rolling landscapes, fascinating historic landmarks, and adventurous activities, the United Kingdom (UK) is a sure fun place for families to visit. No doubt, with so many options available, finalizing your vacation destinations here is time-consuming and challenging.
Here are the 8 best family vacations in the UK
1) Blackpool
If you're keen on a low-priced and cheery family weekend along the seashore, Blackpool is the place to be! To start with, there's "Blackpool Pleasure Beach", the United Kingdom's most exemplary theme park, which is full of exciting roller coasters, magic shows, and fun-filled arcade games.
The Blackpool Tower offers a stunning seaside view and houses the opulent, glittering Ballroom and the spooky Blackpool Dungeons. If you're a family of celebrity fans, head straight to the town's Madame Tussaud's Museum and find your favorite stars!
At Blackpool's fun-filled Penny Farm, you can get your toddlers to meet lovely horses at close range! Also, the farm's coffee shop is a great place to indulge in delicious beverages and homemade cakes.
2) Dorset
Home to a 95-mile long, fossil-packed coastal stretch known as the Jurassic Coast, the county of Dorset is full of fascinating trails, breathtaking views and tourist hotspots like the Jurassic Coast's Lulworth Cove. Another of Dorset's highlights and a world-famous landform is the captivating Durdle Door, a naturally-formed hard limestone arch.
Brownsea Island, situated in the large, natural Poole Harbour makes for a great fun outing, what with its numerous trails and the chance to spot red squirrels while you walk.
Visit an intriguing aquarium in Bournemouth, Dorset's largest town to get hands-on with aquatic flora and fauna. Also, don't miss out on the Victorian Bournemouth Pier's thrilling zip-line, letting you glide above the sea and descend on the sandy beach.
3) Cornwall
With heaps of tourist attractions and interesting activities, Cornwall is an all-rounder in family vacations. You can laze around sandy beaches, or explore the Eden Project, the world's biggest indoor rainforest, or even spend your vacation exploring the county's stunning coast.
Truro, the sole city in Cornwall has breathtaking rural landscapes encompassing it and rising cathedral spires dominating miles of its skyline. An ultimate foodie destination packed with quaint streets you'll love to explore, Truro has numerous family-friendly attractions, including Loe Beach's watersports and riding a steam train in the middle of the forested Lappa Valley.
4) The Lake District
Locally known as "Lakeland", the Lake District is the most famous national park in the UK. This region's postcard picture of rocky hilltops and glacial lakes is sure to stir your imagination, making you want to stay here for days together!
The Lake District offers a large variety of water sports and is full of hiking trails. Take an exciting lake cruise on Ullswater Lake, running an eight-mile serpentine course through extensive landscapes of Lake District's highest mountains.
The scenic region is full of charming towns, friendly locals and comfy accommodations. Head to the small town of Bowness-on-Windermere where kids can delight in the amazing "World of Beatrix Potter" that brings Peter Rabbit to life through 3D scenes and offers plenty of kid-friendly activities.
5) Scottish Highlands
Providing tourists with wonderful countryside photography opportunities and a generous share of Scottish charisma, the Scottish Highlands are all about impressive mountains, floating mist-covered lakes or "lochs", tumultuous history, and ancient forests.
Loch Lomond, one of Scotland's most iconic places, makes an ideal family vacation getaway. With charming villages and rolling hills surrounding the 190-metre deep lake, you're sure to find countless accommodation options around the place. Book your stay at a cosy country lodge, or camp right at the lakeside. Indulge in the several waterside activities found here and savour a traditional Scottish meal at the 300-year-old Drovers Inn.
You'll love to drive through the Highlands, especially into Glen Etive, a narrow, scenic valley well-known for wild camping. You can also enjoy kayaking around the icy cold Loch Etive. While travelling to Glen Etive, make sure to rent a car with sturdy roof racks to carry your camping and kayaking gear.
6) London
A world-class city full of family-friendly attractions, London can keep families busy for years together! Home to lovely parks such as Hyde Park, free museums, and classical monuments, the capital city of the UK offers public transport like tube trains and buses to get around here easily. Kids will surely love to ride in a London double-decker, enjoying the sights of the vibrant city.
Among London's several tourist attractions are the British Museum, Buckingham Palace, and strolling by the Thames River. The British Museum holds artefacts representing nearly every culture across the globe.
Don't miss out on the "Changing of the Guard" ceremony at Buckingham Palace, occurring in line with specific timetables. The city's Hamleys Toy Store is a must-visit if you're travelling with children, especially at Christmas time.
7) Yorkshire
A perfect countryside retreat, the coastal town of Yorkshire is full of breathtaking landscapes, museums, farms, friendly locals, cosy hotels, and pubs offering authentic British food.
In fine weather, head straight to the 5 mile-wide, golden Filey Beach. You can take sailing lessons and explore rock pools here. You can also enjoy pony rides along with kids on the sandy beach.
Yorkshire's countless family-friendly attractions include the medieval York Minster Cathedral, the Yorkshire Wildlife Park housing a variety of animals like lemurs, lions, and polar bears, the 900-year-old Skipton Castle, and the National Railway Museum housing some of history's largest locomotives.
8) Devon
A beach-fringed landscape dotted with ancient houses, lively cities, and untouched moorlands, Devon easily lets you enjoy a full-fledged family holiday. Kids can enjoy themselves in the swim-friendly waters by the shore, and at theme parks like Woodlands Leisure Park.
On a rainy day, you can spend some time at historic castles as well as museums in Devon. The tourist hotspots of this historic county include the Lundy Island, where you can interact with puffins and seals, Dartmouth, a charming town with ancient streets and scenic countryside, and the deep Lydford gorge, surrounded by dense forests.
Conclusion:
So, now you know some of the UK's best family vacation destinations. These places are sure to offer both kids and adults truly memorable experiences, making you want to visit them again and again.
Top 7 reasons why you must keep visiting Paris
Reading Time:
4
minutes
Paris, capital of France, is a romantic tourist destination. It is famous for its monuments, battlefields, wineries, fashion, art, and culture. It attracts solo travelers, couples, and a group of friends from various countries, making it the most visited destination in the world. The remarkable combination of trends, history, and cultures from traditional to contemporary gives all the more reason why Paris should be in your bucket list. Here are the seven reasons why you must visit Paris at least once in a lifetime.
For every food lover
Paris is a paradise for food lovers. France is famous for its pastries, bread, macaroons, and more. When in Paris, start your day with a warm croissant with some jam and a french coffee. Get ready to exercise your taste buds with the traditional French cuisines. Other than the French cuisine, you will also find, Korean, Mediterranean, West African, Japanese, and Mexican foods. Visit the oldest brasseries in Paris, Le Bouillon Chartier, that dates back to 1896. They provide authentic French cuisine at a reasonable price. Whether you want to go for fine dining in the Eiffel Tower or to enjoy a relaxed affair in a traditional Parisian Bistro, Paris will satisfy every foodie's classic or adventurous desire.
For every romantic couple
Some mystery in the air of Paris makes it magical and romantic. This magic in the city has been enticing people from all around the world. The banks of the Seine river, the art, and the architecture of this city will charm even the most hardened hearts. The romance of sitting at the top of the Eiffel tower and enjoying a glass of champagne with your partner is every couple's fantasy. It is not just the Eiffel Tower that makes the city special. Even the cobblestone streets, fallen leaves, fancy tea salons, and soft crust pies add to the charm of this place. Enjoy a romantic ride at cobblestone streets which takes you to an island. It is a common belief that kissing your partner at the center of the folly strengthens your love. Capture your memories while taking a stroll along the Seine river. Also, visit the Sacré Coeur Basilica church, which will blow your mind with its Roman-style marvelous architecture.
For the art lovers
Architectures in Paris are very iconic that even if you are not much into art, you are going to appreciate it. The classic design throughout the city shares the stories of Paris's rich history. Did you know that the Roman city of Lutetia was the name of present-day Paris? As architects built Paris around a river, bridges play an essential role in their landscape. There are approximately 37 bridges in the city. The Pont Neuf is the first and oldest bridge in Paris. Visit them in the evenings to enjoy the panoramic view of the sunset. The museums in Paris are impressive with their display of art. The most significant museum, Musee du Louvre, is enormous with its overwhelming look. Paris is heaven for art lovers. It hosts the Musée de l'Orangerie, Musée du Quai Branly (African and Asian art), and the Musée Rodin that will satisfy the artist inside you.
For the fashionista in you
Paris is a city of beauty and style, which makes it the fashion capital of the western world. From expensive clothes to kitchen appliances, you can experience a unique style in every district of Paris. For people who consider shopping as an art, then Paris will not disappoint you. Find the most expressive and trendiest in the district of Le Marais. You will find the Parisians carrying themselves in colorful patterns and prints. Twice in a year, Paris hosts the world-famous Paris Fashion Week, which attracts globally recognized fashion brands to gather in the city to showcase their creativity. Let your inner fashionista, scan the streets of Paris, and even window shopping is fun.
Take a walk into the history
Travel with your kids to give them the ultimate dose of Parisian culture. Take a peek into Paris's past by taking them to Montmartre, also known as an artist's enclave. Basilica of the Sacre Coeur is at the top of the mountain Montmarte. It is also the highest point in the city. This majestic church is a mixture of art and worship. Museums like Musée Rodin, showcase the famous gardens and sculptures. Walk into the 13th-century Sorbonne at the medieval streets of Latin Quarter and move on to the St-Germain-de-Pres, which is full of gothic literary legends.
WW1 Battlefields
As Normandy reminds of the World War II battle, Paris is also about World War I battle. Visit the World War I trenches by taking a train from Paris for a one day trip. Explore the history and battlefields where the dramatic battles took place. There are many tours scheduled with excellent tour guides, who will passionately explain to you about development and ancient discoveries. You can even book this tour for a day or two.
Appreciate the beauty of stained-glass
In Paris, you will discover beautiful architecture along with the delicacy of stained-glass art. These windows depict scenes from the zodiac or the Bible. The Chartres Cathedral has one of the oldest stained-glass windows and is 80kms south of Paris. This Gothic-style cathedral has 176 stained-glass windows, each one of them showcasing different scenes. The entire architecture of this cathedral blends very well with the windows. Another cathedral is Notre Dame, which is near the river Seine. The highest interior is in the Notre Dame d'Amiens Cathedral, which is about 42.30 meters high. Though over the years, the original stained-glass window lost its beauty, yet the gothic display of sculptures makes it outstanding. When visiting here, capture the beauty of the Weeping Angel, a small angel, behind the high altar.
Conclusion:
The above are the seven reasons why you must keep visiting Paris. This magnificent city is going to leave you dazzled by its beauty. Paris has plenty of architecture, restaurants, parks, shops, and museums for you to fall in love with this place. This modern, historical, and timeless city has something to offer for everyone. Once you complete your visit to Paris, preserve these beautiful memories on a well-designed carte a gratter. Young or old, fashion lovers, adventurers, party lovers, and dessert lovers, there are so many reasons why you must come back to Paris.
Author Bio: Emma Gill is a passionate writer & guest blogger. Writing helps her to improve her knowledge, skills & understanding about the specific industry. She loves writing & sharing her knowledge, she is currently working with "elitetechgarage" who deal with garage door repairs. Apart from writing, she loves traveling & cooking.
The most romantic Honeymoon spots in the world
Reading Time:
5
minutes
An unforgettable, romantic honeymoon is an excellent start to a long-lasting relationship and sets a positive tone for the upcoming life. After a hectic time planning the wedding, and the run-up to it, it is only fair that the newlyweds get some time off to relax, get to know each other better, and spend some romantic time together. Hence, planning a honeymoon right is crucial. After all, you only have one shot at it!
The first thing that couples must narrow down on while planning a honeymoon is the kind of honeymoon they're looking to have. Be it an adventurous one, a quiet and romantic one, or touristy, every type of honeymoon has a thrill of its own and must be chosen whilst keeping in mind the wishes of both partners.
Once that is narrowed down upon, it all comes down to choosing the perfect place for the honeymoon. That can be a task, right! Well, not anymore. Here are the most romantic honeymoon spots in the world that you can choose from:
1.The Maldives
The beautiful islands of the Maldives are one of the top honeymoon destinations in the world. The Indian Ocean islands host tourists, especially honeymooners from around the world every year. With a never-ending vast sea, breathtaking coral reefs, underwater sports, beautiful resorts and villas, Maldives has it all! The year around romantic weather of the island country makes it an even better honeymoon destination. For a private, undisturbed honeymoon experience, book a villa with a deck that opens onto the vast sea and a clear blue sky, and live your days in peace.
The best time to visit the Maldives is between May and November and is perfect for a week-long vacation.
2. Paris, France
Paris, the most romantic city in the world, just had to be on this list! The City of Lights and Love needs no introduction. It is unarguably one of the best honeymoon spots in the world. In Paris, you can spend your time visiting cafes, savoring the delicious French cuisine, whilst sipping on a glass of Andre Champagne. You can go on long romantic walks with your partner to the Eifel Tower, witness the breathtaking French architecture, and stroll in the cobbled streets of the city. The air of Paris will make you feel more in love. Here, you can get the perfect honeymoon that you have eternally dreamed of!
The best time to visit Paris is between June and August, and it is ideal for a stay of 3 to 4 days.
3. Thailand
If you and your partner are looking for an affordable, yet beautiful honeymoon, this Southeast Asian country has it all. Thailand is a perfect amalgam of beautiful islands, private beaches, bustling city life, cultural arts, spas, and adventure sports. Here you can do so much while staying on a budget. Some of the best places to visit in Thailand are Koh Lipe, Koh Samui, James Bond Island, Phuket Fantasea, and Koh Lanta. Also, while you're there, don't forget to get a massage for yourself and your partner.
Since Thailand is a tropical country, its weather remains the same year-round. Hence, the best time to visit is literally throughout the year.
4. Bali, Indonesia
Bali is one of the best destinations around the world that offers a world-class honeymoon experience for travelers of all budgets. There is something or the other in store for everyone in Bali! If you're looking for a quiet, romantic time with your partner, get yourself a villa or book a resort along the sea. If you're looking for some adventure, Bali offers some amazing water sports, including snorkeling, deep-sea diving, surfing, etc. For street shoppers, Ubud is a paradise. Done forget to pick up bamboo bags, batik fabric, and beautiful wood sculptures from the streets.
The best time to visit Bali is between July to February, and one can easily have a week-long vacation here without getting bored.
5. Greece
If you and your partner are looking for a European honeymoon, Greece must be at the top of your bucket list. A Greek vacation is one that you'll never forget. Greece is a perfect blend of historic architecture, lip-smacking food, nightlife, and beautiful resorts. If you're looking to party Greek-style, Mykonos in Greece is the best for you. If you're looking to explore Greek architecture, and witness the breathtaking scenery, Santorini is perfect for you. And if you want to get a taste of the Mediterranean life with rugged canyons and fishing villages, don't forget to visit Crete.
Greece must be visited between July to November for the best travel experience.
6. New Zealand
One of the little-explored gems of the world, there is no better time to visit New Zealand than for your honeymoon. Perfect for a quiet time in the lap of nature, NZ is easily one of the unique places in the world. There are several places like the Coromandel peninsula, Auckland and Queenstown, where you can head for your romantic escapades. For the best honeymoon experience, you can book a luxury resort or a villa amidst nature, take long walks on the beach with your partner and enjoy a glass of wine overlooking the sea.
The best time to visit New Zealand is between December and February. When vacationing in New Zealand, don't be in a hurry to be back. Stay there for a minimum of 10 days to soak in its natural beauty.
After all this research about exotic locations and romantic spots around the world, you and your partner must be excited to plan your trip. Right? So don't waste any more time. The most romantic spots around the world are high in demand, and you don't want to miss out on them because of your delay in decision. After all, a honeymoon happens only once! So, check your calendar for dates, fix a budget, narrow down upon your favorite location and book your tickets now. An exciting honeymoon awaits you and your partner!
About the author: Jessica Smith has been writing for a few years now. She loves adventure, traveling, cooking and dancing. She wants to be a successful writer as writing is her only passion. Currently, she is exploring different cultural heritage around the globe. She believes that a healthy diet is a key to healthy living.