Datix Unveils Unity Order Tracker Solution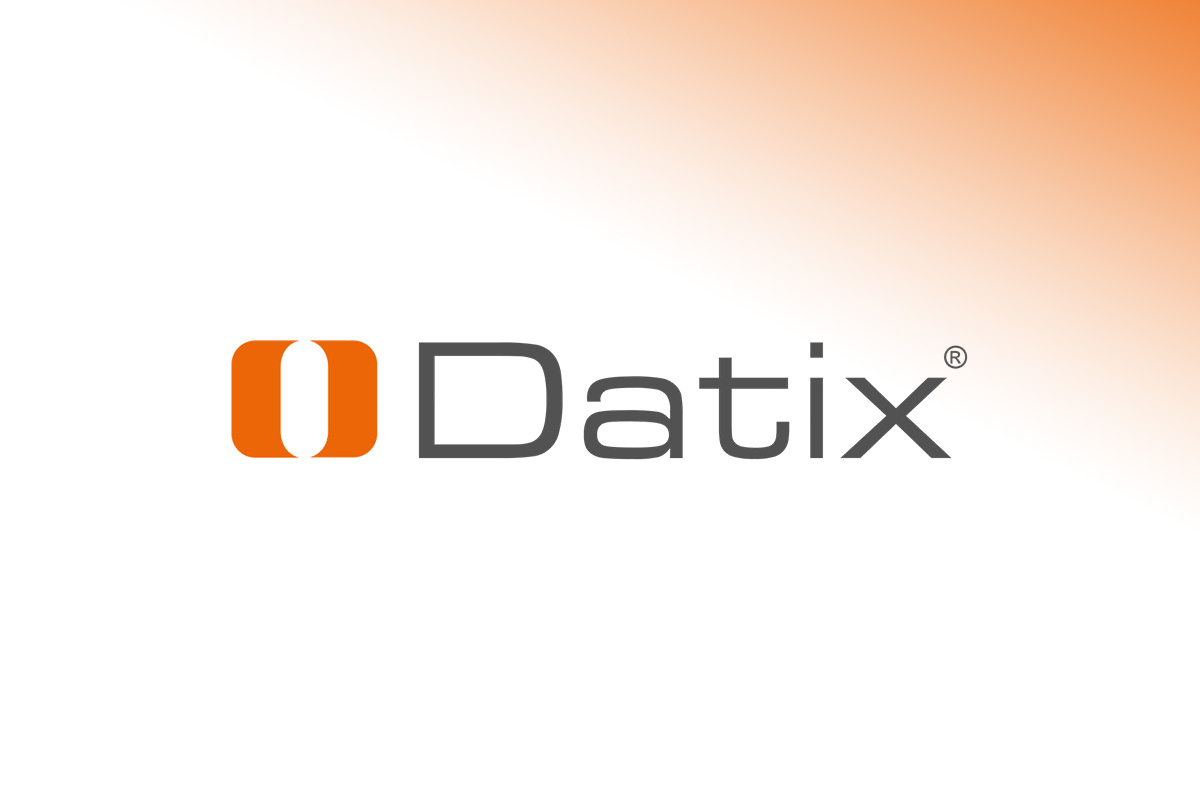 Reading Time:
2
minutes
A premier enterprise software consulting firm based out of St. Louis, Datix has answered to the needs of manufacturers and distributors for over 20 years. Its Unityintegration solution, for example, seamlessly connects Epicor ERP® with front-end software to power end-to-end visibility and streamline processes for clients. However, manufacturers and distributors craved greater visibility into orders. To solve this issue, Datix introduced a new feature in its Unity solutions for Microsoft Dynamics 365 and Salesforce CRM: Unity Order Tracker.
"When a customer asks about the status of an order, sales and customer service departments need to immediately find the answer in their CRM interface. Instead, they end up digging into multiple places throughout Epicor, causing customers to grow impatient," claims Datix COO Jessica Staley. "Our Unity Order Tracker fills this gap by ensuring front offices have accurate, in-depth order statuses at their fingertips."
The Unity Order Tracker pulls information from Epicor to illustrate where orders are on the shop floor or when orders are scheduled for pickup. This information is automatically compiled and delivered to Salesforce or Microsoft Dynamics 365. Inside the CRM instance, users can view a tracker which shows the order's percent of completion. The tracker is red when an order is late and green when it's expected to arrive on time.
"If you've recently ordered a pizza online, you get the gist of the new Unity feature," explains Datix CEO Matt Schuval. "Some pizza chains include visual trackers on their websites that show you the exact stage of your order, from preparation to delivery. Similarly, the Unity Order Tracker provides a visual representation of an order status, making it simple to interpret."
"We wanted the feature to be as easy to use as possible," continues Candice Evertowski, Datix's Chief Marketing and Business Development Officer. "For example, a sales rep can instantly notice not just that an order is late but that it's 95 percent complete and scheduled for delivery. Right from your CRM instance, you can see where an order is and when buyers can expect it at their door. This powerfully enhances front-end efficiency and visibility."
The Unity Order Tracker is useful for distributors and an array of discrete manufacturers, such as MTS, MTO and ETO businesses. The latest feature is included as part of any new Unity installation. Current Unity users can email Datix to ask that it be added to their solution.
About Datix
Datix is a premier software services company based in St. Louis. During our 20 years in operation, we have worked with clients in a wide range of industries. Our unique approach to optimizing business processes through software can be applied to almost any industry, from discrete manufacturing to product distribution. Besides being an Epicor Platinum Partner, we are also a certified partner with Microsoft Dynamics 365 and Salesforce CRM as well as a Magento expert. Datix specializes in Business Process Management and Enterprise Application Solutions, including customizable integration options. Unity is Datix's pre-built integration solution for ERP, CRM and eCommerce enterprise software, available to connect your solution seamlessly without any of the normal errors or bugs that can come with integration.
Datix also provides a wide range of ERP, CRM and eCommerce support services, business consulting and software development to clients around the globe. Contact Datix today to learn more about our enterprise software solutions.
Epicor, Vantage, and the Epicor logo are trademarks or registered trademarks of Epicor Software Corporation, registered in the United States and other countries. Other trademarks referenced are the property of their respective owners.
NASA Begins America's New Moon to Mars Exploration Approach in 2018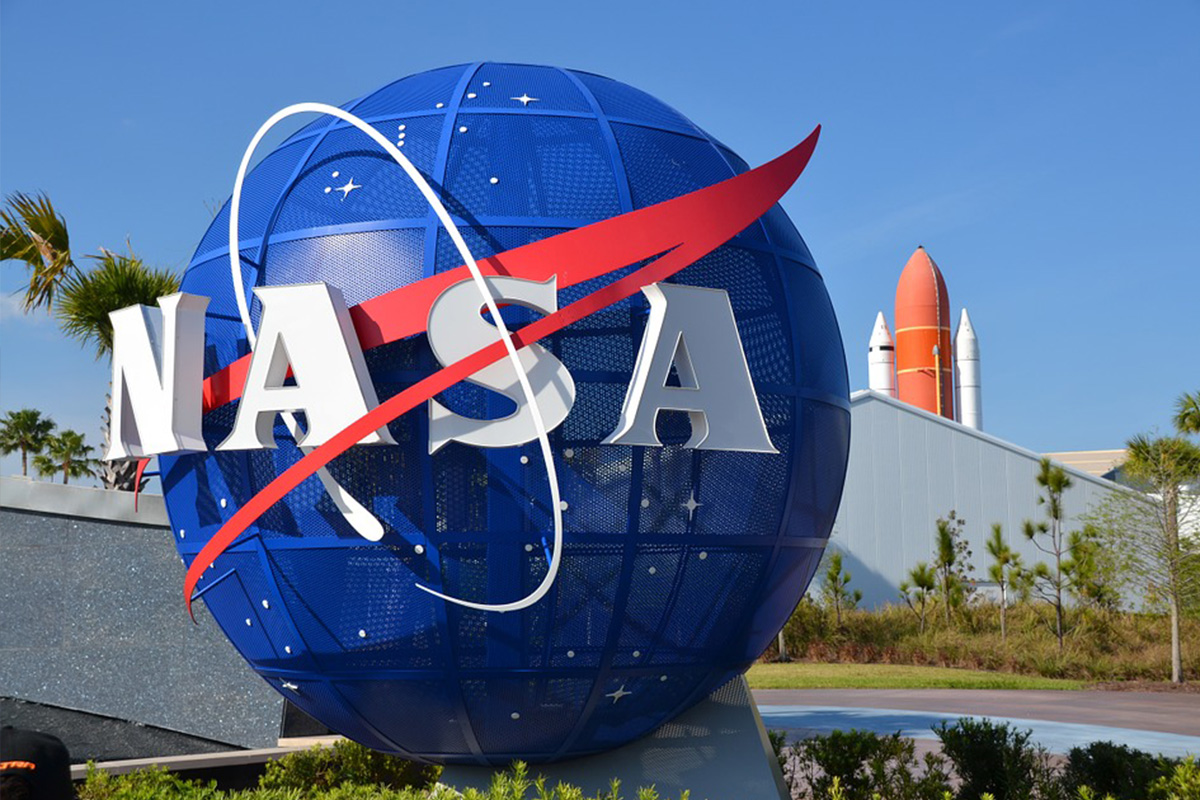 Reading Time:
12
minutes
NASA welcomed a new administrator, Jim Bridenstine, deputy administrator, Jim Morhard, and chief financial officer, Jeff DeWit, in 2018. Their focus is on firmly establishing the groundwork to send Americans back to the Moon sustainably, with plans to use the agency's lunar experience to prepare to send astronauts to Mars.
"Our agency's accomplishments in 2018 are breathtaking. We've inspired the world and created incredible new capabilities for our nation," Bridenstine said. "This year, we landed on Mars for the seventh time, and America remains the only country to have landed on Mars successfully. We created new U.S. commercial partnerships to land back on the Moon. We made breakthroughs in our quest to send humans farther into space than ever before. And, we contributed to remarkable advancements in aviation. I want to thank the entire NASA team for a fantastic year of American leadership in space, and I am confident we will build on our 2018 successes in 2019.
In 2018, NASA celebrated six decades of exploration, discoveries and cutting-edge technology development for the agency's 60th anniversary on Oct. 1. Bridenstine said, "President Eisenhower launched our nation into the Space Age and President Kennedy gave us the charge to reach the Moon. Over six incredible decades, we have brought the world an amazing number of bold missions in science, aviation and human exploration. NASA and its workforce have never failed to raise the bar of human potential and blaze a trail to the future. We celebrate our legacy today with great promise and a strong direction from the President to return to the Moon and go on to Mars."
The Office of the Chief Financial Officer received a successful clean audit in 2018 – the eighth consecutive clean financial audit opinion for the agency. In addition, DeWit led his Strategic Investments Division in working with the Government Accounting Office to pass an official Corrective Action Plan for only the second time in NASA's history, which will increase accountability and transparency into the costs of large programs and proactively improve NASA's program and project management activities.
On Dec. 11, NASA recently marked the one-year anniversary of Space Policy Directive-1 (SPD-1), which provided a directive for NASA to return humans to the surface of the moon for long-term exploration and utilization and pursue human exploration of Mars and the broader solar system. Two additional space policy directives were enacted this year by the White House, with SPD-2 in February helping ease the regulatory environment so entrepreneurs can thrive in space, and SPD-3 in June helping ensure the U.S. is a leader in providing a safe and secure environment as commercial and civil space traffic increases.
Moon to Mars
America's return to the Moon will begin with U.S. commercial delivery services of small scientific instruments, followed by development of an infrastructure in orbit around the Moon to support human missions to the lunar surface, Mars and destinations beyond, for decades to come. Highlights from 2018 include:
The transportation system that will carry astronauts from Earth to the Gateway, and help build the structure in orbit, continued to take shape in 2018 with more flight hardware coming together around the country for the first launch of NASA's Space Launch System (SLS) rocket and Orion spacecraft.
It was a great year for robotic exploration of Mars, as well:
NASA's Curiosity rover identified fragments of complex organic molecules in the shallow surface of Mars, giving us further evidence that the Red Planet could have hosted life at one point.
NASA launched and landed the first spacecraft to set down on the Red Planet since Curiosity arrived in 2012 – the Interior Exploration using Seismic Investigations, Geodesy and Heat Transport (InSight). InSight touched down on Martian soil in November to study the planet's interior and, just 10 days after landing, provided the first ever "sounds" of winds on Mars.
NASA also announced the landing site for its next Red Planet rover, Mars 2020, which will continue the agency's efforts to search for evidence of life and prepare for human arrival.
Other highlights in the agency's progress this year in supporting the new Moon to Mars exploration approach include:
Solar System and Beyond
In 2018, NASA bid farewell to two veteran science spacecraft, launched a record-breaking mission to the Sun, and continued to make discoveries with current missions and progress on future missions. Highlights from the year include:
Humans in Space
In 2018, NASA astronauts Mark Vande Hei, Scott Tingle, Serena Aunon-Chancellor and Anne McClainparticipated in their first spaceflight missions to the International Space Station, benefitting from the experience of three veteran astronauts Joe Acaba, Ricky Arnold, and Drew Feustel, who also completed missions aboard the space station this year. Here are ways humans in space were leading discovery and improving life on Earth in 2018:
Flight
NASA's aeronautics team reached several major milestones in 2018 in its efforts to enable commercial supersonic air travel over land.
Another major aeronautics focus was NASA's ongoing work in Urban Air Mobility (UAM) – a safe and efficient system for passenger and cargo air transportation in and around urban areas.
Throughout the year, NASA continued several other avenues of research to advance aerial vehicle technology:
Space Technology
Technology drives exploration and, in 2018, NASA's investments in space technology continued to advance our capabilities for future exploration missions. New technology tests, demonstrations and partnerships helped solve complex challenges needed to land, live and explore the Moon and Mars.
Earth
In 2018, NASA continued to use its global perspective of Earth from space to improve lives and revolutionize our understanding of how our planet works and is changing. By bringing together technology, science, and unique global observations, NASA provides societal benefits and strengthens our nation.
STEM Engagement
This past year, NASA celebrated a Year of Education on Station, during which teachers-turned-astronauts Joe Acaba and Ricky Arnold inspired thousands of students and educators through live events and video lessons from space.
NASA continues to offer educators and nonprofits low-cost opportunities to conduct research in space through its CubeSat Launch Initiative, including kicking off its 10th annual call for submissions, while NASA and the American Society of Mechanical Engineers Foundation are engaging K-12 students with a series of Future Engineers challenges.
As part of NASA's 60th anniversary, NASA honored the legacy of the space shuttle Challenger crew by conducting Christa McAuliffe's lesson plan on the space station.
Public Engagement
By engaging in public events, including a National Symphony Orchestra Pops concert; "Space, the Next Frontier" concert celebration at the John F. Kennedy Center for the Performing Arts; "Spirit of Apollo" tribute from Washington National Cathedral; First Man press junket and red-carpet screening; Space Symposium; USA Science & Engineering Festival; International Balloon Fiesta; International Observe the Moon Night; Awesome Con; and EAA AirVenture, more than five million people had the chance to interact with representatives of America's space agency.
NASA's digital communications team was honored with another Webby Award and four People's Voice awards in 2018. NASA.gov, the agency's primary website, received its third consecutive, and 10th overall, People's Voice Award in the Government & Civil Innovation category. Web visitors continue to come to NASA not just for information on agency programs, but to learn about space in general. The site's busiest day in 2018 was the Mars InSight landing in November, and the second-busiest was the Super Blue Blood Moon eclipse in January.
NASA's Jet Propulsion Laboratory received an Emmy Award in 2018 for Outstanding Original Interactive Program for its coverage of the Cassini mission's Grand Finale at Saturn in September 2017.
NASA's social media presence continued to grow in 2018, with more than 186.9 million total followers across all accounts and platforms. The agency has the most followers of any agency or department in the federal government on Facebook, Instagram, Twitter, Snapchat and Google+. The agency also hosted 25 NASA Socials this year, bringing together more than 880 followers who engage with NASA via social media for unique in-person experiences of exploration and discovery.
To see NASA's For more about NASA's missions, research and discoveries, visit:
SOURCE NASA
Lenovo and Intel's Much-anticipated Legion of Champions III 2019 is Here and Raring to Go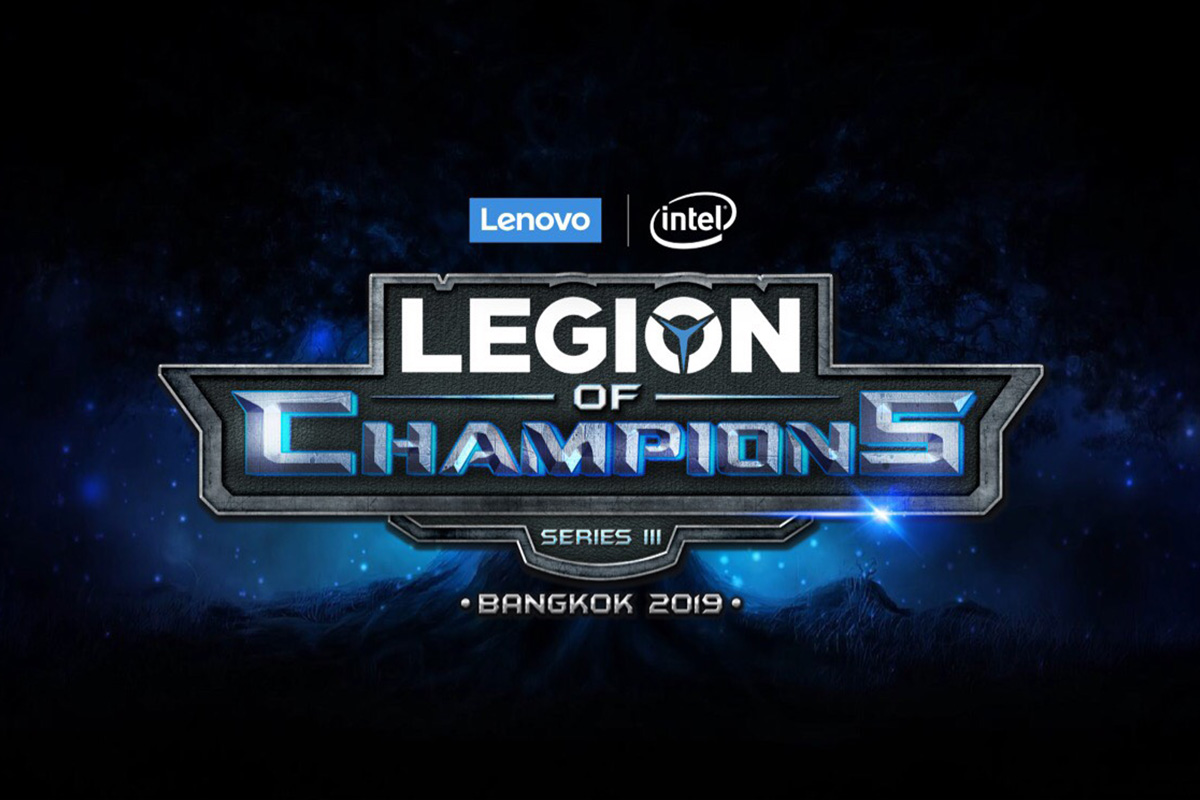 Reading Time:
2
minutes
The third edition of the eSports tournament has commenced, with 12 gaming teams from 11 markets in the region competing for glory and the right to Asia's gaming crown
Lenovo (HKSE: 992) (ADR: LNVGY), the world's leading PC and smart device manufacturer, has announced the kick-off of its Legion of Champions Series III (LoC III) Grand Finals. In partnership with Intel, this eSports competition will bring together over 60 gaming talents from 11 markets across Asia Pacific, as they seek to be crowned 2019's LoC III champions.
This year's tournament is the biggest one yet, including first-time competitors India, Japan and Korea, in addition to Hong Kong / Macau, Indonesia, Malaysia, the Philippines, Singapore, Taiwan, Thailandand Vietnam. After multiple elimination rounds at the local level, in-market winners will face-off in an intense international showdown at Central Plaza Ladprao, Bangkok, from 25-27 January, 2019.
"LoC is a testament to Lenovo's ongoing commitment to foster Asia's gaming community. With eSports' meteoric rise in legitimacy and influence in the region, our initiatives seek to further connect like-minded enthusiasts and empower the next generation of gamers," said Ken Wong, President, Lenovo Asia Pacific. "Lenovo Legion was designed with gamers' needs in mind and we will continue to provide the most exciting and relevant gaming experiences and devices."
"With the rapid growth in Esports and gaming in Asia, Intel continues to support the industry through partnerships with the ecosystem, including global and regional gaming leagues such as Legion of Champions (LoC) with Lenovo, and provide the gaming community with the best-in-class gaming experience powered by Intel technologies," said George Chacko, Global Account Director for Lenovo,Asia Pacific and Japan.
During the previous LoC, which was held earlier this year, the tournament had welcomed participation from close to 7,000 gamers and 20,000 on-site attendees. Such events have become crucial and valuable moments for Lenovo to interact with the community and better understand their gaming needs and motivations. The evolution of Lenovo Legion has been driven by feedback from the gaming community itself, with its latest innovations offering purposeful design to match the needs of the modern avid gamer – stylish and sophisticated on the outside, yet savage on the inside, delivering supreme performance for work and play.
"LoC has become an annual highlight of Asia's gaming calendar, and we are thrilled to be a part of it for the first time," said Rahul Agarwal, CEO and Managing Director, Lenovo India. "Our gaming product Legion has come a long way in nurturing the gaming community in India by providing them the chance to compete in an international championship."
Local champions and grand finalists will be competing for a total combined prize pool of USD$35,000(approximately INR 25,16,000) – the largest of any LoC tournament yet. At the end of the competition, the winning team will walk away with USD$7,000 and USD$5,000 worth of Legion Y530 notebooks, while the first and second runners-up will take home USD$3,000 and USD$2,000, respectively.
Spectators can expect to experience the grit and tenacity of the gamers as they band together to seize the championship title. Those who wish to be part of the excitement may also take part in the Rise of Legion walk-in tournaments, LAN party, and cosplay contests. Follow the epic journey at https://www.legionloc.com/.
Graphcore Secures Lead in Global AI Chip Race With $200 Million in New Capital From BMW, Microsoft and Leading Financial Investors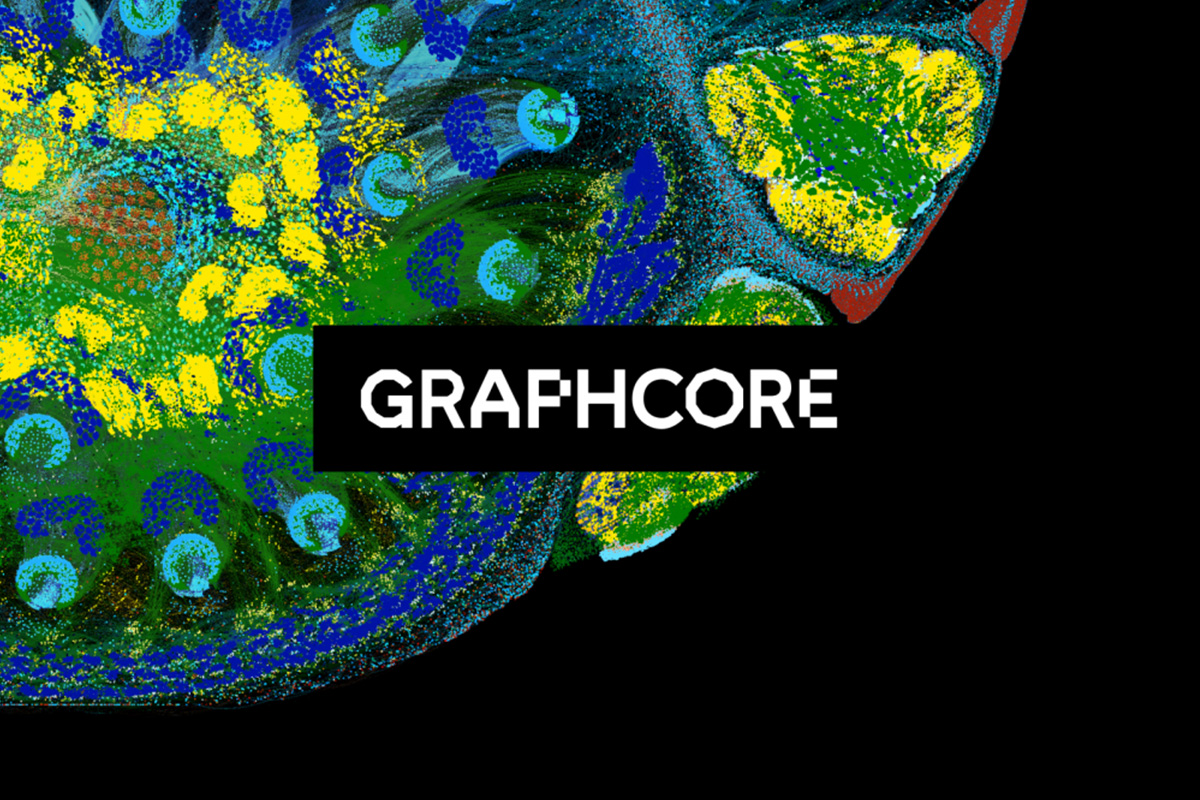 Reading Time:
2
minutes
Graphcore reaches $1.7Bn valuation with new funding from leading venture capital, financial and strategic investors including Atomico, BMW i Ventures, Merian Chrysalis Investment Company Limited, Microsoft, Sequoia and Sofina.
Graphcore, a world-leading AI chipmaker, has today announced a new $200 million funding round which values the company at $1.7 billion. BMW i Ventures and Microsoft have joined the round alongside new and existing investors.
This new funding brings the total capital raised by Graphcore to date to over $300M from the world's leading venture capital, financial and strategic investors that also include Robert Bosch, Dell Technologies and Samsung Electronics.
Graphcore has built a completely new kind of processor and software for AI and machine intelligence. It has been shipping first products to early access customers and generated first revenues this year, just two years after the company was founded. High volume production is now ramping up to meet customer demand for its Intelligence Processor Unit (IPU) PCIe processor cards. Graphcore's IPU is the first processor to be designed specifically for machine intelligence training and inference and delivers an increase in speed of 10x to 100x compared to today's hardware.
The company is currently in a stage of rapid global growth, tripling the size of the team and opening new offices in London, Palo Alto and Beijing in 2018. This latest round of funding will allow Graphcore to execute on its product roadmap, accelerate scaling and expand the company's global footprint. It is a further step towards fulfilling the company's ambition to build a global technology company, focused on this new and fast-growing machine intelligence market.
Nigel Toon, CEO and co-founder of Graphcore, said: "Machine intelligence marks the start of a new age of computing which needs a radically different type of processor and software tools. This new, fast growing market creates the opportunity for Graphcore to build a major global technology company that can help innovators in AI achieve important breakthroughs."
This Series D round was led by existing investor Atomico, one of Europe's leading venture capital firms and by new investor, Sofina, a large European investment firm. Merian Global Investors has also joined the round as a major new investor across a number of its managed funds, including Merian Chrysalis Investment Company Limited, in addition to BMW iVentures and Microsoft.
The funding was fully supported with follow on investments from existing investors including: Amadeus Capital Partners, Atomico, Robert Bosch Venture Capital, C4 Ventures, Dell Technologies Capital, Draper Esprit, Foundation Capital, Pitango and Sequoia Capital.
Graphcore has already attracted investments from many of the biggest names in machine intelligence including Demis Hassabis, co-founder of DeepMind, Zoubin Ghahramani of Cambridge University and Chief Scientist at Uber, Pieter Abbeel from UC Berkeley, and Greg Brockman, Scott Grey and Ilya Sutskever, from OpenAI.
Goldman Sachs & Co. LLC acted as placement agent for Graphcore for this financing round and Orrick, Herrington & Sutcliffe LLP provided legal advice.