Launch of Slow Move Fitness, a New Trend Part of the Slow Movement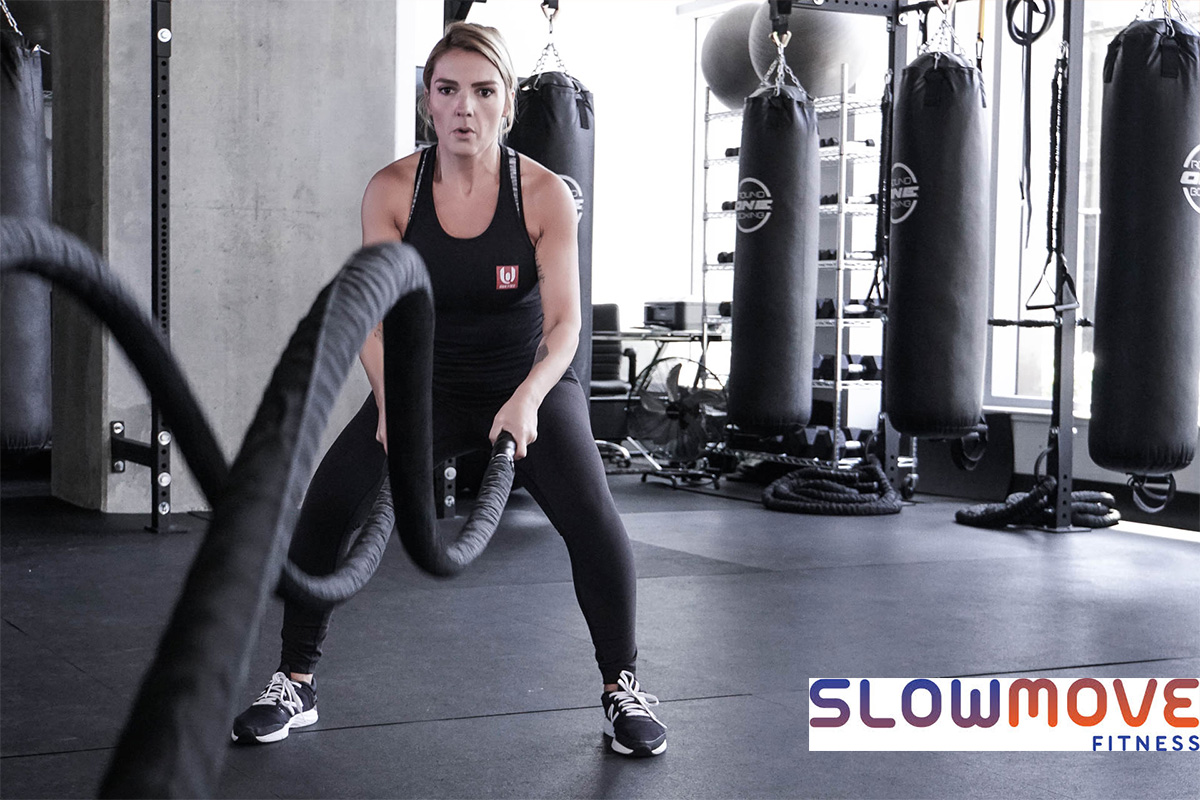 Reading Time:
1
minute
A world premiere initiated in Montreal. If yoga, meditation and fitness had a child together, it would be called Slow Move Fitness.
What Is Slow Move Fitness?
This Canadian innovation is part of the Slow Movement, aimed at slowing down in many spheres of life: Slow Food, Slow Living, Slow Parenting, Slow Travel, Slow Sex… By prioritizing quality rather than quantity, the Slow Movement allows us to savor minutes and hours instead of counting them.
"Never before had anyone thought of slowing down the movement in training to get more intensity and efficiency. After 3 years of research, I am convinced of the benefits of this training solution. Slow Move Fitness helps with posture, strength, cardiac coherence, mobility, flexibility and body awareness, allowing you to train effectively in a zen atmosphere," says Danielle Danault, CEO of Slow Move Fitness and Outdoor Fitness Canada.
Work Out at Home or Become a Coach Online
Slow Move Fitness is for everyone, whether you are a new mom, a senior or an athlete. Visit www.slowmovefitness.com to get access to 6 workout videos, available in 3 levels of intensity, for as little as CAN$9.99 a month.
Fitness coaches can join the Slow Move Fitness community by registering for online training.
ZEE5 and Dialog Announce a Strategic Partnership to Bring the Largest Bouquet of Premium Regional Content to Sri Lanka
Reading Time:
2
minutes
ZEE5's extensive bouquet of 1,00,000 hours of premium Indian content will now be available through the Dialog ViU app
ZEE5, the largest digital entertainment platform for language content, announced its very first international partnership in the SAARC region with Dialog Axiata PLC, Sri Lanka's premier connectivity provider. The partnership will provide Dialog ViU app users with over 1,00,000 hours of premium regional content. Dialog ViU customers will be able to subscribe at a charge of LKR 350 per month to access one of the region's best content libraries.
Dialog customers will be able to access ZEE5 Originals like Karenjit Kaur, Zero Kms as well as recent crime thrillers Rangbaaz and Abhay, scintillating Bollywood hits like Veere Di Wedding and Toilet; an extensive Tamil content library including top shows like Sembaruthi, Poove Poochoodava and Yaaradi Nee Mohini, ZEE5 Tamil Originals including Kallachirippu, America Mapillai and D7 as well as recent blockbusters like Mersal.
Speaking about the association, Archana Anand, Chief Business Officer – ZEE5 Global said, "We are thrilled to announce our partnership with Dialog Axiata for our launch in Sri Lanka. With over 1,00,000 hours of content across multiple genres and 12 languages, Dialog's subscribers now have access to the largest library of Indian content that's available in one single destination. Sri Lanka is rapidly developing into an exciting market for entertainment content, and we look forward to jointly exploring this opportunity with Dialog Axiata."
Commenting on the partnership, Mangala Hettiarachchi, Senior General Manager – Global and Content Services, Dialog Axiata PLC said, "We are extremely proud to have partnered with ZEE5 so soon into their international launch. This affiliation strengthens the content portfolio offered by Dialog ViU by opening one of the region's best content libraries to our customers. Dialog customers can now watch the best content on the best video network in Sri Lankaat any time, from anywhere, on any Internet-connected screen without commercials."
ZEE5 offers over 1,00,000 hours of Indian TV shows, movies, videos, etc. across 12 languages to South Asians across the globe. ZEE5 is available on Google Play Store, iOS App Store, http://www.ZEE5.com and on Samsung Smart TVs, Apple TV, Android TVs and Amazon Fire TV.
Indonesian Digital Infrastructure Provider Alterra Deploys Vymo Sales CRM to Grow Channel Partner Business
Reading Time:
1
minute
Intelligent mobile-first Sales CRM to help salespeople onboard partners and drive success.
Vymo has been chosen as the Sales CRM solution of choice for Alterra (formerly, Sepulsa), Indonesia's leading bill payment aggregator, distribution network and promotion platform.
With Vymo's AI-enabled Sales CRM, the Alterra sales team can:
Onboard customers and business partners on mobile
Track and optimize engagement health based on business segment, and
Automatically report sales activities (calls, meetings, emails/messages)
Founded in 2015, Alterra started as an online platform to sell pulsa (mobile phone credits) through its website and mobile application. The company has since expanded its verticals to operate other business lines, such as B2B bill payments aggregator and digital product distribution platform. It processes more than 8 million transactions per month.
Speaking about the engagement, Mr. Ananto Wibisono, CEO of Alterra said: "We like to be extremely responsive to our partners and customers, so we needed a sales solution that can enable just that. We are impressed with Vymo's mobility and intelligence and excited for the value it can add to our sales productivity."
Vymo's growth in Southeast Asia
Since announcing its expansion into APAC last year, Vymo has grown tremendously in the region. Some key highlights:
Vymo was selected to accelerate digital adoption at Bangkok Bank (read more >>)
Vymo won the Zurich Innovation World Championship – 

Asia

 & has been deployed in Zurich Indonesia (read more >>)
Vymo was chosen the best fintech startup by Plug & Play, 

Singapore

 (know more >>)
Infosys Recognized Among the Top Three Employers in Europe and Middle East
Reading Time:
1
minute
Infosys (NYSE: INFY), a global leader in next-generation digital services and consulting, has been recognised by the Top Employers Institute as a Top Employer 2019 for excellence in its employment practices, and has been ranked among the top three employers in Europe and the Middle East.
This is the second year in a row that Infosys has been recognised across Europe as a Top Employer, with certification in the UK, Switzerland, the Netherlands, Germany and France, and for the first time in Sweden and Belgium.
This year's certification emphasises Infosys' strategic commitment to localisation and growth within Europe. As well as highlighting the company's dedication to, and investment in, employees' professional development and personal wellbeing, it also illustrates Infosys' commitment to providing competitive benefits through best in class HR policies and practices. 
Pravin Rao, Chief Operating Officer, Infosys, said, "We are delighted to be recognised as a Top Employer for the second year in a row, and this is a validation of our strong focus and commitment to localisation, one of the fundamental pillars of our strategic approach to help clients navigate the next in their digital transformation journeys. As we continue to drive business growth in the region, we are committed to developing the best work environment for our people and sharpening our HR practices to build the best workplace of the future."
David Plink, Chief Executive Officer, Top Employers Institute, said, "We believe that the 2019 certified organisations demonstrate exceptional employee conditions and encourage the development of these practices by putting their people first. Companies such as Infosys, help enrich the world of work with their outstanding dedication to HR excellence and because of this, it is recognised as an employer of choice."
SOURCE Infosys