Launch of Slow Move Fitness, a New Trend Part of the Slow Movement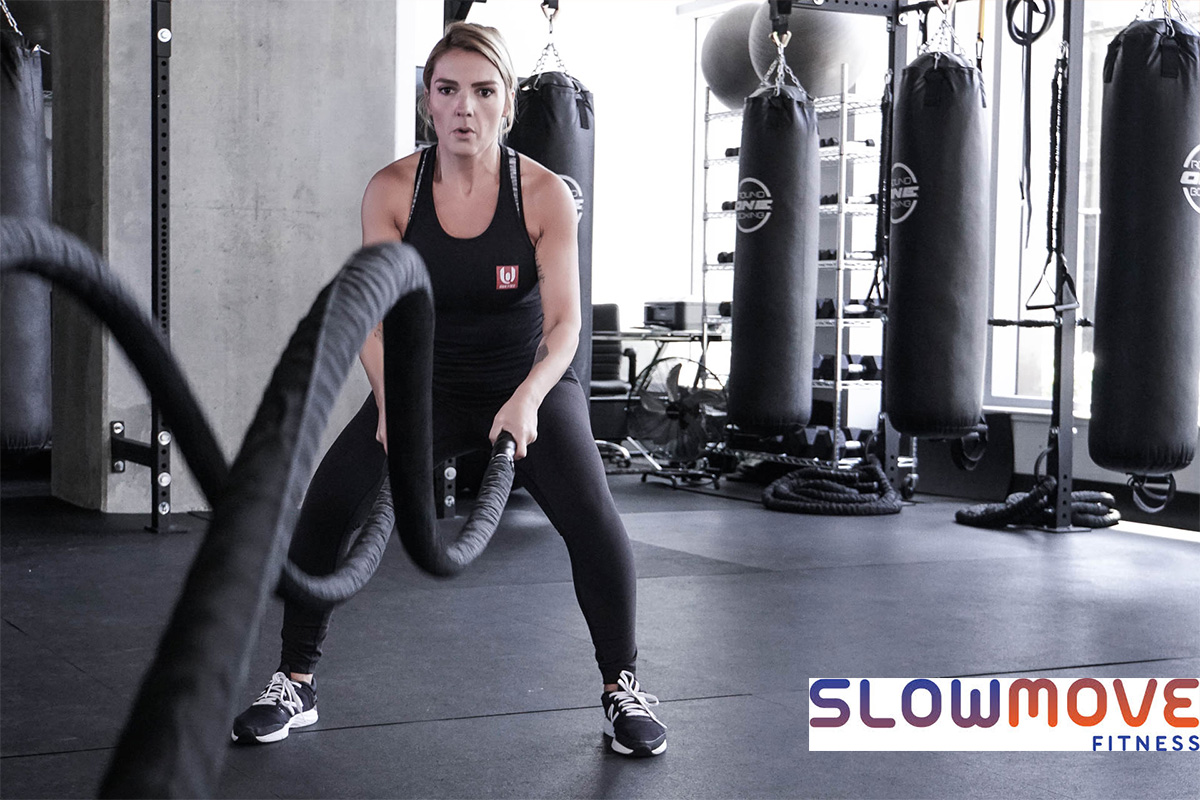 Reading Time:
1
minute
A world premiere initiated in Montreal. If yoga, meditation and fitness had a child together, it would be called Slow Move Fitness.
What Is Slow Move Fitness?
This Canadian innovation is part of the Slow Movement, aimed at slowing down in many spheres of life: Slow Food, Slow Living, Slow Parenting, Slow Travel, Slow Sex… By prioritizing quality rather than quantity, the Slow Movement allows us to savor minutes and hours instead of counting them.
"Never before had anyone thought of slowing down the movement in training to get more intensity and efficiency. After 3 years of research, I am convinced of the benefits of this training solution. Slow Move Fitness helps with posture, strength, cardiac coherence, mobility, flexibility and body awareness, allowing you to train effectively in a zen atmosphere," says Danielle Danault, CEO of Slow Move Fitness and Outdoor Fitness Canada.
Work Out at Home or Become a Coach Online
Slow Move Fitness is for everyone, whether you are a new mom, a senior or an athlete. Visit www.slowmovefitness.com to get access to 6 workout videos, available in 3 levels of intensity, for as little as CAN$9.99 a month.
Fitness coaches can join the Slow Move Fitness community by registering for online training.
Datamatics Recognized as the Best Cognitive Technology Provider by Computer Society of India, Mumbai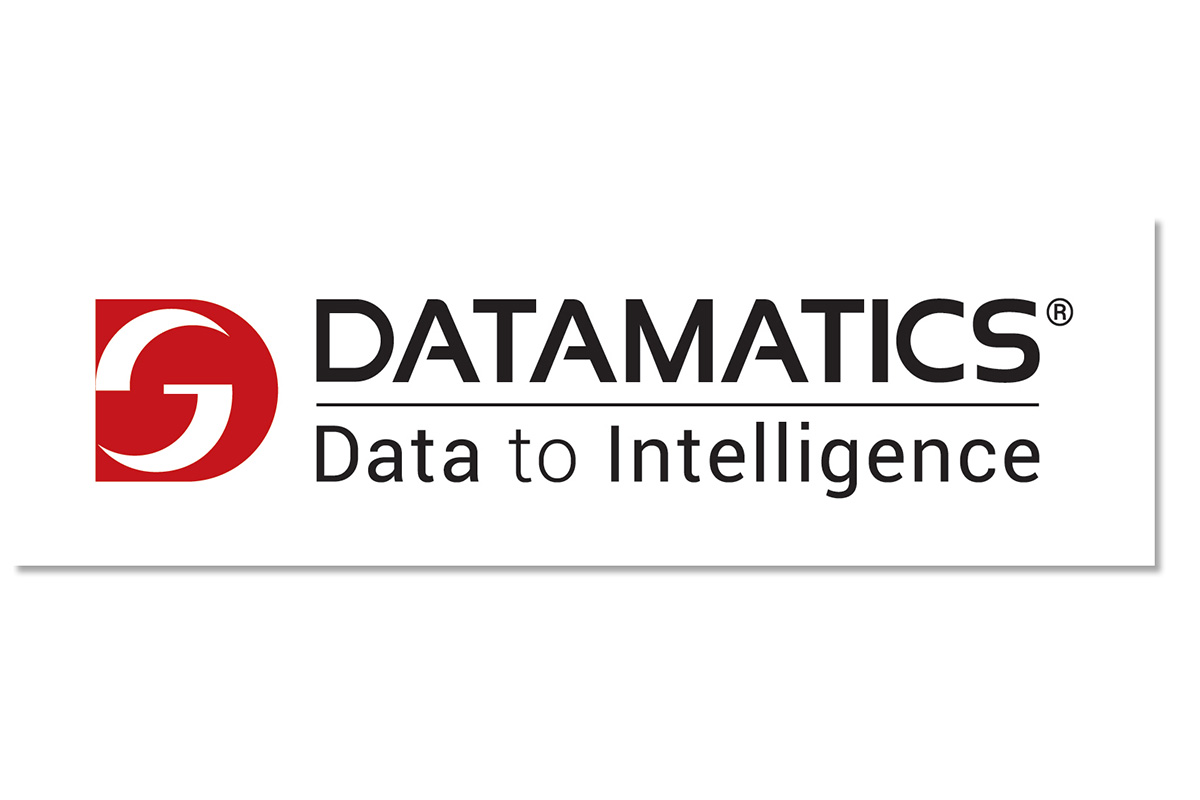 Reading Time:
1
minute
Datamatics Global Services Ltd. (DGSL), a global IT & BPM company, announced today that it has been recognized as the Best Cognitive Technology Provider of the Year 2018 at IT Innovation & Excellence Awards by Computer Society of India, Mumbai.
Datamatics is recognized for its Robotic Process Automation (RPA) product, TruBot which helped a leading bank in India to automate their credit limit extension process. Datamatics TruBot enabled the client to automate an end-to-end complex, repetitive, and error prone process of Cash Credit and Overdraft Facility limit extension that has a high impact on end-customer credibility. The automation helped the client to execute all credit limit extensions in real time with 100% accuracy.
Commenting on the occasion, Mitul Mehta – SVP & Head-Marketing & Communications, Datamatics Global Services Ltd., said, "TruBot has enabled numerous banks in India and around the world to automate several critical processes across retails assets, retails liabilities, global trade services, corporate banking and direct banking. We are happy to be recognized as the best cognitive technology provider by Computer Society of India."
Datamatics TruBot is a versatile, multi-skilled bot that automates a range of repetitive and rule-based processes without any manual intervention. TruBot has 95 customers globally and has automated more than 800 processes across multiple industries including Banking, Insurance, Manufacturing and Healthcare.
Nishchae Suri to Join the Global Management Executive Team at EdCast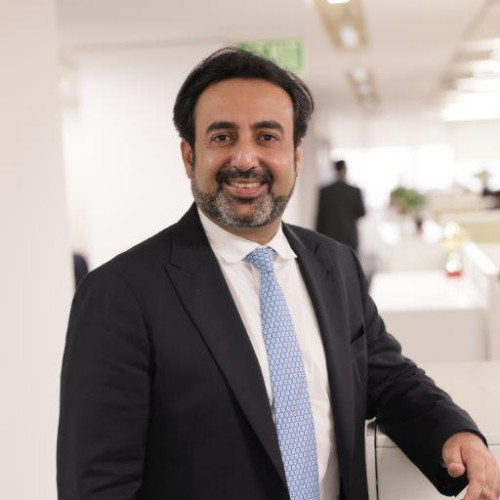 Reading Time:
2
minutes
EdCast announced the appointment of Nishchae Suri as the President for EdCast's operations in India, South East Asia and the Middle East.
Based out of Gurgaon, Mr. Suri will be a part of the Global Management Executive team. He will take on this new role starting January 2019.
EdCast's award-winning AI-powered Knowledge Cloud platform is used internationally by Global 2000 companies and government enterprises to provide learning and knowledge-related solutions.
With a track record of building large-scale transformational technology solutions, EdCast's executive team is passionate about enhancing enterprise knowledge-sharing, training and learning experiences for organizations around the world.
Speaking about Mr Suri's appointment, Karl Mehta, Founder and CEO of EdCast Inc, said, "As the $200 billion market for corporate learning continues to expand with demand for upskilling solutions, EdCast is helping lead, both, a global shift to the cloud, and an enterprise transition to AI-powered solutions. Nishchae with his vast experience in consulting, will not only help us in better understanding the needs of clients in these key markets, but also provide leadership in developing an overarching strategy and customised solutions to address these needs."
With over two decades of experience in consulting and academia, Nishchae has worked with a wide array of clients across the globe. Prior to joining EdCast, Nishchae was a Senior Partner with KPMG. He was also the Managing Director and CEO for Mercer India. Nishchae started his career with Hewitt Associates (Aon) where he held several leadership positions and achieved the feat of becoming the youngest ever Global Partner.
Nishchae has led some of the largest organization transformation engagements working with Public Sector Enterprises, Indian & Foreign Multinationals and family-led businesses.
His passion for education and pursuit of building the next generation of leaders led Nishchae to co-found the School of Inspired Leadership (SOIL).
An alumnus of The Doon School, SRCC and Symbiosis, Nishchae is widely respected as a thought leader in industry circles for his innovative, solution-oriented approach to client issues.
"I am pleased to join EdCast at a time of exciting opportunities. Over the last few years, EdCast has made rapid progress and developed innovative solutions. We are now uniquely poised to build on this strong foundation, given the sheer breadth and depth of our capability and intellectual capital," said Mr. Suri.
DirectView Signs Letter of Intent to Acquire a Privately Held Nationwide New York-based Security, Surveillance and Low Voltage Supply Company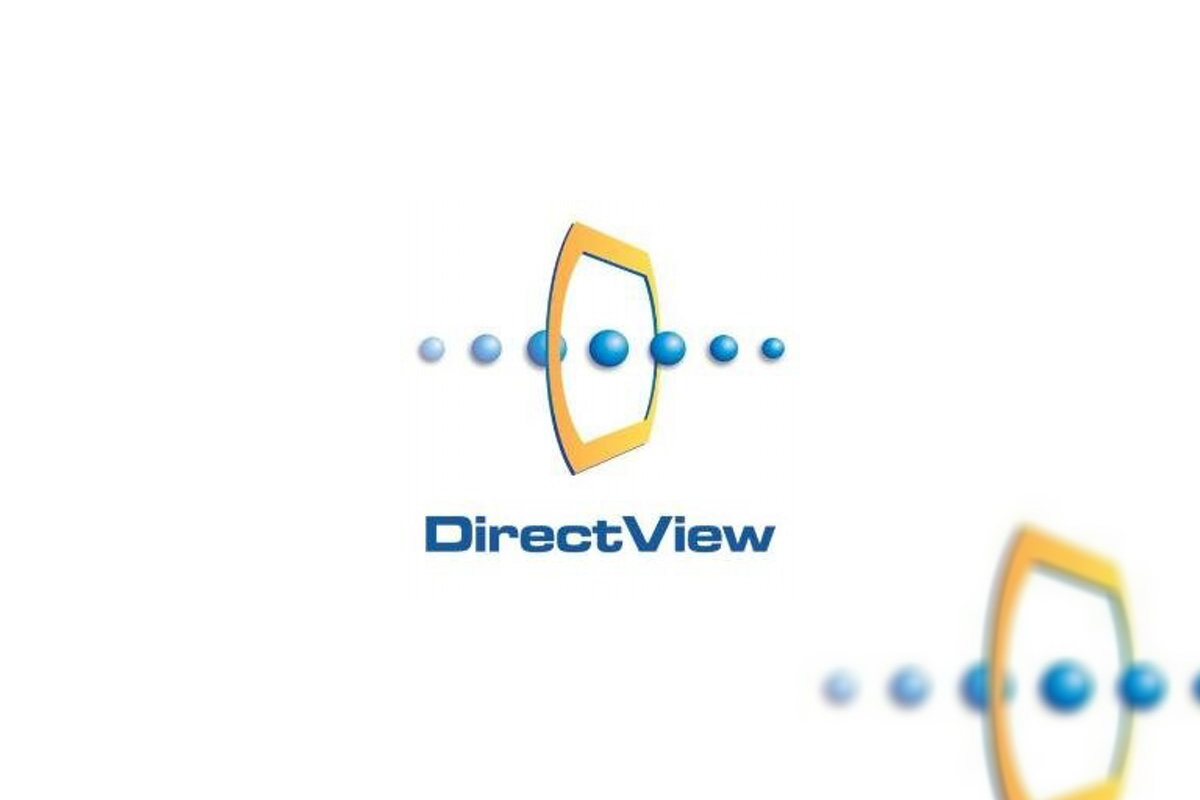 Reading Time:
3
minutes
DirectView Holdings, Inc. (DIRV) ("DirectView" "We" or the "Company"), a company focused on ownership and management of leading video and security technology companies, today announced that it has entered into a nonbinding letter of intent (LOI) to acquire 100% of the business assets of a nationwide New York based security, surveillance and low voltage supply company (the "Target Company") for a combination of cash, debt and stock subject to change (the "Acquisition"). DirectView is currently conducting due diligence and has entered into discussions with funding sources to arrange the financing necessary to facilitate the transaction. The Target Company's business has achieved Non-GAAP unaudited revenues of approximately $45 million to date in 2018 and is operationally profitable. Upon satisfaction of the financing requirements and the Company's due diligence and evaluation DirectView plans for the Target Company to become a wholly owned subsidiary of DirectView Holdings, Inc.
DirectView is actively working to fulfill its plan to seek accretive acquisitions to expand its operations, revenues and profits. We believe the acquisition of the Target Company would greatly benefit the shareholders of the Company by significantly increasing the Company's revenues and allowing the DirectView Holdings subsidiaries to achieve much greater buying power, providing for greater margins.
The Acquisition will also provide the Company with nearly 100 additional staff nationwide and excellent management to service its growing client base. The Company is using this potential transaction in an effort to continue its roll up strategy and corporate mission to strategically restructure its debt and up-list to a senior stock exchange.
DirectView can provide no assurances that it will acquire the Target Company or that the Acquisition will be integrated into DirectView's business operations successfully.
Roger Ralston, CEO and Chairman of DirectView, stated, "We couldn't be more excited to make this announcement as we near the end of the year and we couldn't be more proud as we look back at where we have come as a company. The latest completed acquisition of ApexCCTV and Virtual Surveillance increased sales of the Company by several million dollars per year. This next acquisition has the potential to increase sales by tens of millions of dollars and put us at over $50 million dollars in annual revenue. DirectView's team is very excited at the current direction we are going and the potential to work with the target company's team. The synergy we will possess together is truly monumental for all aspects of our businesses. We are looking forward to continuing our growth both organically and through additional potential business acquisitions. We are looking forward to reaching our definitive agreements and adding the experienced management and financial strengths that come with this acquisition. We are laser focused on our strategy to grow DirectView and build significant long-term value for our shareholders."
About DirectView Holdings, Inc.
DirectView Holdings, Inc., together with its subsidiaries, provides video surveillance solutions and teleconferencing products and services to businesses and organizations. The company operates in two divisions, Security (Video Surveillance) and Video Conferencing. The Security division offers technologies in surveillance systems providing onsite and remote video and audio surveillance, digital video recording, and services. It also sells and installs surveillance systems; and sells maintenance agreements. The company sells its products and services in the United States and internationally through direct sales force, referrals, and its Websites. The Video Conferencing division offers teleconferencing products and services that enable clients to conduct remote meetings by linking participants in geographically dispersed locations. It is involved in the sale of conferencing services based upon usage, the sale and installation of video equipment, and the sale of maintenance agreements. This division primarily provides conferencing products and services to numerous organizations ranging from law firms, banks, high tech companies and government organizations. For more information visit our website at http://www.DirectView.com and connect with us on Twitter, LinkedIn, Facebook, and Google+.
Cautionary Statement Regarding Forward Looking Statements
Forward Looking Statements: This press release contains forward-looking statements that involve a number of risks and uncertainties, including statements regarding the outlook of the Company's business and results of operations. By nature, these risks and uncertainties could cause actual results to differ materially from those indicated. Generally speaking, any statements using terms such as "will," "expect," "anticipate," or "may," or which otherwise predict or address future results or events, are likely to contain forward-looking statements. It is important to note that actual results may differ materially from what is indicated in any forward-looking statement. Readers should consider any forward-looking statements in light of factors that could cause actual results to vary. These factors are described in our filings with the SEC, and readers should refer to those filings, including Risk Factors described in those filings, in connection with any forward-looking statements. The Company disclaims any intention or obligation to update or revise any forward-looking statements, whether as a result of new information, future events or otherwise.
Contact:
DirectView Holdings, Inc.
Roger Ralston
+1-212-858-9100 EXT. 111
IR@DirectView.com
SOURCE DirectView Holdings, Inc.