Thermostat Recycling Corp. Celebrates 20th Anniversary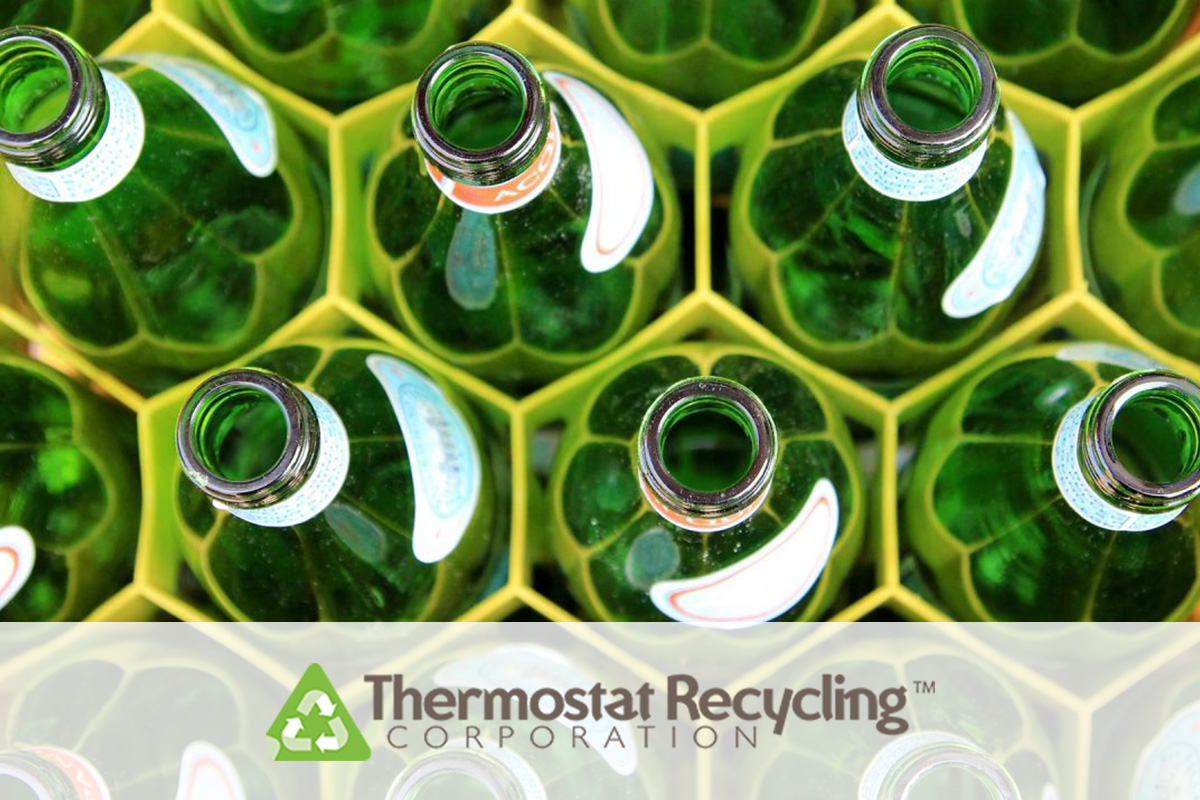 Reading Time:
2
minutes
America's Top Mercury Recycler Highlights Collection of 2.4 Million Thermostats
Thermostat Recycling Corp., (TRC) celebrates its 20th anniversary Oct. 24, when it incorporated as a stewardship nonprofit.
The original founders — Honeywell, White-Rogers and General Electric — created TRC (through National Electrical Manufacturers Association) with the mission of collecting and recycling thermostats containing mercury, a universally recognized health hazard.
TRC has contributed to the effort by collecting 2.4 million thermostats and prevented 11 tons of mercury from entering the environmental stream.
"This is a landmark anniversary not only because we collected millions of mercury containing thermostats, but we made a consistent and successful contribution to keep our environment safer," said Ryan L. Kiscaden, executive director, Thermostat Recycling Corp. "Our charter members and those who joined subsequently were determined that TRC would ensure that our effort would be widespread and diligent. Reaching this milestone anniversary allows a moment of reflection. Given the success we've had, it proves the foresight of our founders is paying off."
From the trio of original manufacturers, TRC has expanded to 30 members that provide financial support. Its recycling program now covers the 48 contiguous states, with more than 3,600 businesses and communities serving as collection centers for the free service.
The vast number of TRC's collection sites consist of HVAC wholesale businesses, who provide space for a special green container that allows their contractor customers to deposit the thermostats in. The wholesalers send the container, via FedEx, to TRC's recycling center in Port Washington, Wisconsin, where the recycler safely extracts, recycles and stores the mercury. In 2006, TRC added household waste collection sites and thermostat retailers to their collection efforts.
"While we're gratified to celebrate this 20-year effort and an enviable measure of success, our job is still unfinished," says Kiscaden. "We're still engaged in finding that last, elusive mercury containing thermostat, and we don't plan on taking a rest until we find and safely recycle it."
Growatt Donates Inverter to Indore Cancer Foundation's Rooftop Solar Plant Project
Reading Time:
2
minutes
Growatt, a Shenzhen, China-based manufacturer of PV inverters, announced that it donated one unit of its inverter, Growatt 20KTL3-S, to the Indore Cancer Foundation Charitable Trust (ICF), a not-for-profit charitable organization in central India, for its rooftop solar power plant project.
The ICF was established in 1988, with its focus on head & neck cancers, the most common cancers among Indian male adults, promoting medical education to the public and conducting clinical researches. To reduce carbon footprint and power the facility with clean solar energy, the ICF initiated the installation of a 20kW solar power plant on the rooftop. After learning about the initiative, Growatt donated a 20kW inverter and worked with other parties to finish the project.
Growatt has been committed to corporate social responsibility ever since its foundation. It applies responsible practices in the workplace and has been awarded the SA8000 certification. Growatt supports social and charitable causes through donations and has contributed to many photovoltaic projects that are aimed at poverty reduction, as well as those in schools in remote areas with limited access to the grid. The donation to ICF is another example of Growatt's commitments to the society.
The plant has now been commissioned and connected to the grid. This 20kW rooftop project is expected to produce an energy output of approximately 32,000kWh annually, which will provide electricity power for the whole facility and help cut the bills. The ICF expressed their special thanks to Growatt for donating the inverter.
"Growatt entered the Indian solar market in 2011. After years of growth we are now one of the top inverter brands in the rooftop solar market. With great power comes great responsibility. Growatt is committed to social responsibility and we are honored to make this donation and contribute to the rooftop solar plant of the ICF," says Frank Qiao, Growatt co-founder and sales director. "Its annual power generation will help reduce CO2 emissions equivalent to 400 to 500 trees planted. This is definitely another achievement of the ICF in their noble work they've been doing for decades."
Related Links
SOURCE Growatt
ReneSola Secures Financing for Projects in Hungary and Poland
Reading Time:
1
minute
ReneSola Ltd ("ReneSola" or the "Company") (www.renesolapower.com) (NYSE: SOL), a leading fully integrated solar project developer, today announced that the Company entered into a bridge financing agreement with Eiffel Energy Transition Fund for its photovoltaic projects in Hungary and Poland.
Under the terms of the agreement, Eiffel Energy Transition Fund will finance ReneSola's  41.3 MW projects in Hungaryand 55MW projects in Poland in the amount of 13,428,000 Euro.
Mr. Xianshou Li, Chairman and Chief Executive Officer of ReneSola, commented, "We are excited to partner with Eiffel Energy Transition Fund. This facility demonstrates the confidence that the capital markets put in our ability to successfully develop projects in international markets.  We continue to expect both Hungary and Poland to be growth markets in the years ahead, and we look forward to further supporting solar deployment in these geographies."
Mr Pierre-Antoine Machelon, fund manager of Eiffel Energy Transition, said, "We are happy to contribute to the acceleration of ReneSola's investments in Poland and Hungary. We look forward to supporting ReneSola in these promising geographies for the solar industry."
Mr. Josef Kastner, Vice President of Renesola Projects Europe commented: "Our new cooperation with Eiffel will bring benefits to the growth of our European solar projects business, enabling us to further expand our project development activities. We are confident this partnership will strengthen our position in Europe."
SOURCE ReneSola Ltd.
Navitas Solar was Awarded for Excellence in Renewable Energy Sector
Reading Time:
1
minute
Dun & bradstreet in association with RBL Bank hosted an awards ceremony- 'SME Business Excellence Awards 2018' in Mumbai. The ceremony was aimed to recognise the achievements of India's SMEs and Mid-corporates in manufacturing and services sectors pushing the growth of India. Navitas Solar was awarded for 'Excellence in Renewable Energy Sector' among other sectors such as Chemicals, Pharmaceuticals, Engineering & Machinery, and Auto Components etc.
With the clean room manufacturing facility along with the state-of-the art production equipment supplied from world-renowned manufacturers, Navitas Solar owns one of the most technologically advanced solar PV module manufacturing facilities in India. Navitas offers PV modules ranging from 3watt to 375watt per panel, mono and multi crystalline modules. The modules are passed through 100% Electroluminescence test and are certified.
Upon receiving the award, Mr. Vineet Mittal, Director-Navitas Solar, expressed delight on recognition of hard work done by entire team of Navitas and said, "It is in moments like this we find motivation to keep working hard" and Mr. Ankit Singhania, Director-Navitas Solar remarked, "We work to give satisfaction to our customers who are as enthusiastic about switching to solar energy as we are and its satisfying to be recognized for that."