Thermostat Recycling Corp. Celebrates 20th Anniversary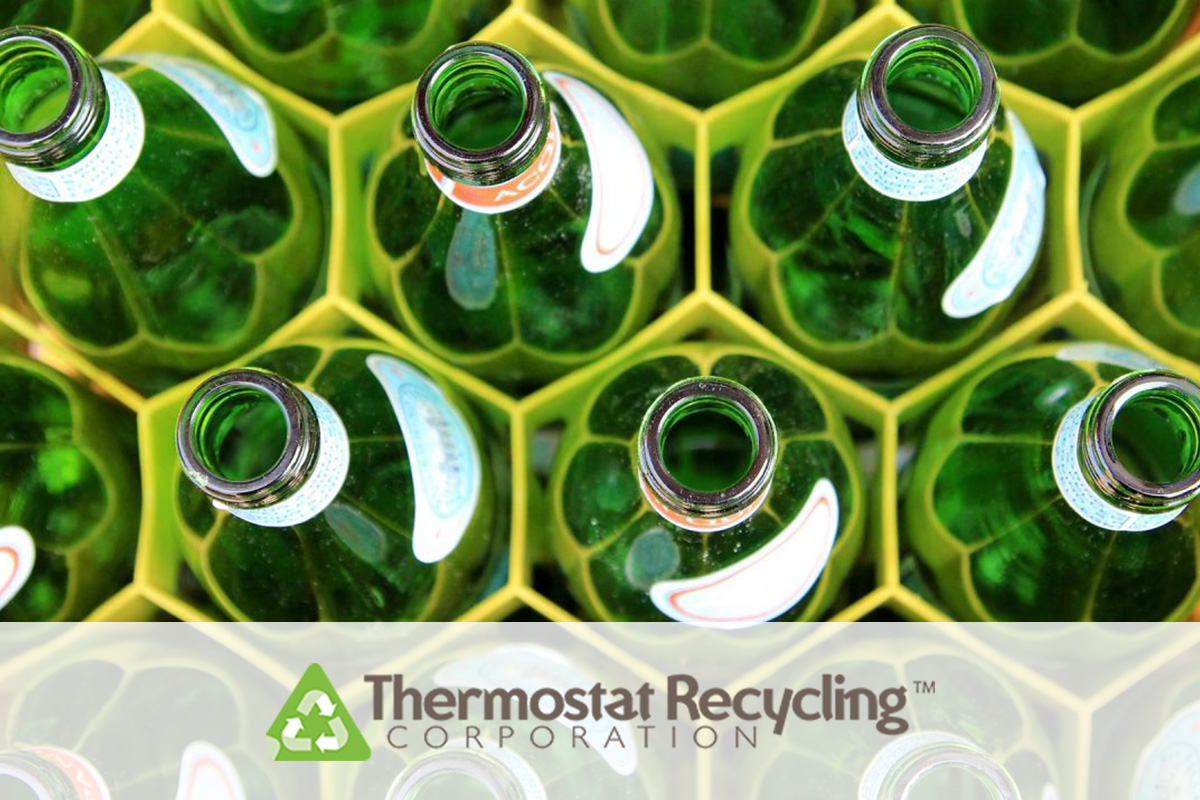 Reading Time:
2
minutes
America's Top Mercury Recycler Highlights Collection of 2.4 Million Thermostats
Thermostat Recycling Corp., (TRC) celebrates its 20th anniversary Oct. 24, when it incorporated as a stewardship nonprofit.
The original founders — Honeywell, White-Rogers and General Electric — created TRC (through National Electrical Manufacturers Association) with the mission of collecting and recycling thermostats containing mercury, a universally recognized health hazard.
TRC has contributed to the effort by collecting 2.4 million thermostats and prevented 11 tons of mercury from entering the environmental stream.
"This is a landmark anniversary not only because we collected millions of mercury containing thermostats, but we made a consistent and successful contribution to keep our environment safer," said Ryan L. Kiscaden, executive director, Thermostat Recycling Corp. "Our charter members and those who joined subsequently were determined that TRC would ensure that our effort would be widespread and diligent. Reaching this milestone anniversary allows a moment of reflection. Given the success we've had, it proves the foresight of our founders is paying off."
From the trio of original manufacturers, TRC has expanded to 30 members that provide financial support. Its recycling program now covers the 48 contiguous states, with more than 3,600 businesses and communities serving as collection centers for the free service.
The vast number of TRC's collection sites consist of HVAC wholesale businesses, who provide space for a special green container that allows their contractor customers to deposit the thermostats in. The wholesalers send the container, via FedEx, to TRC's recycling center in Port Washington, Wisconsin, where the recycler safely extracts, recycles and stores the mercury. In 2006, TRC added household waste collection sites and thermostat retailers to their collection efforts.
"While we're gratified to celebrate this 20-year effort and an enviable measure of success, our job is still unfinished," says Kiscaden. "We're still engaged in finding that last, elusive mercury containing thermostat, and we don't plan on taking a rest until we find and safely recycle it."
Greengate Power's 113 MW Stirling Wind Project in Alberta Awarded 20-Year Contract by AESO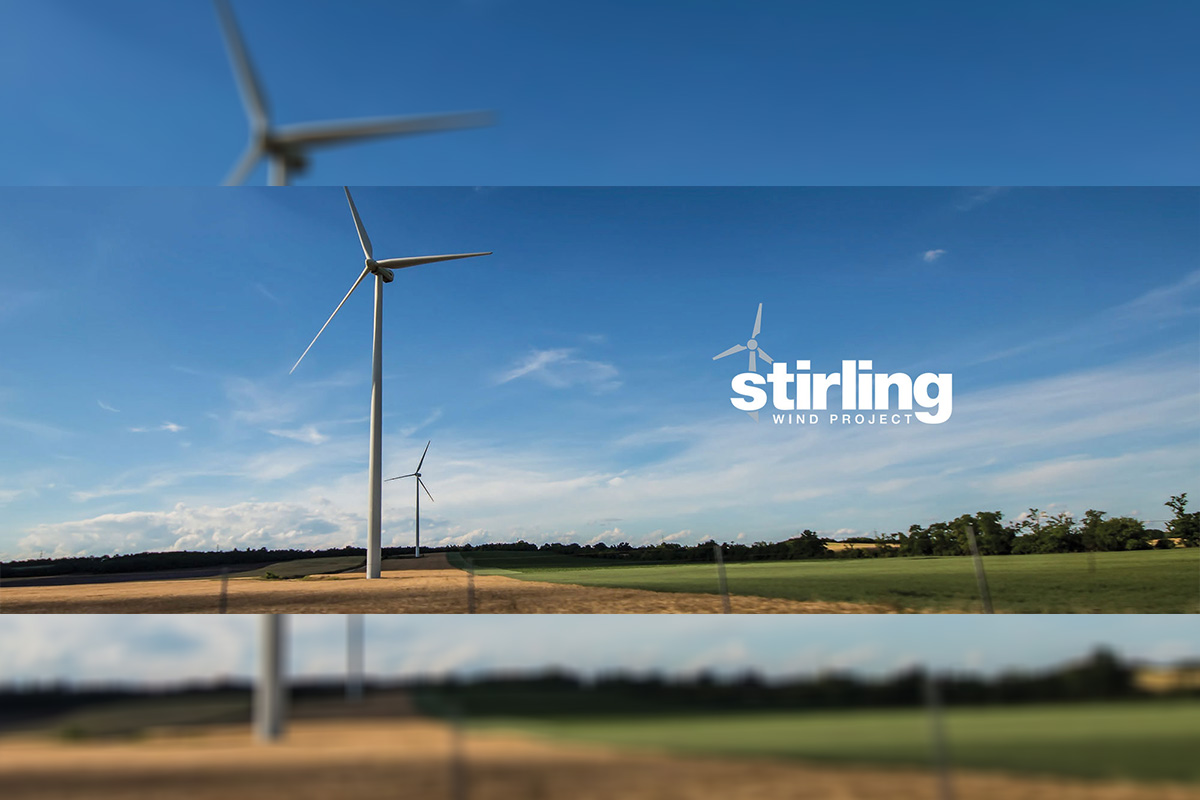 Reading Time:
1
minute
Greengate Power Corporation ("Greengate") is pleased to announce that its 113 MW Stirling Wind Project ("Stirling Wind") was awarded a 20-year Renewable Electricity Support Agreement ("RESA") by the Alberta Electric System Operator ("AESO"). Stirling Windis jointly-owned by Greengate, Potentia Renewables Inc. ("Potentia") and Paul First Nation with Potentia owning a majority interest. With the award of this key contract, the project is expected to be under construction in the near future.
Stirling Wind is located in the County of Warner No.5 and Lethbridge County approximately 30 km southeast of the City of Lethbridge. Located on a large plateau of cultivated and grazing land, the project has an excellent wind resource which is among the best in Alberta. Under the terms of the RESA, Stirling Wind will receive a guaranteed price for all the power it produces for a period of 20 years.
"The Stirling Wind Project is among the first successful renewable energy project partnerships between industry and a first nations community in Alberta. We applaud the Government of Alberta for the continued success of its Renewable Electricity Program which is delivering long-term, low-cost clean power for Albertans," said Dan Balaban, President and Chief Executive Officer of Greengate. "Stirling is the third wind energy project successfully developed by Greengate in Alberta and demonstrates Greengate's continued leadership in Alberta's fast-growing renewable energy sector. We look forward to completing Stirling with our partners so that its social, economic and environmental benefits can be realized by all involved."
OXIS Energy Key Component of Safe Road Electrification Project to Launch in January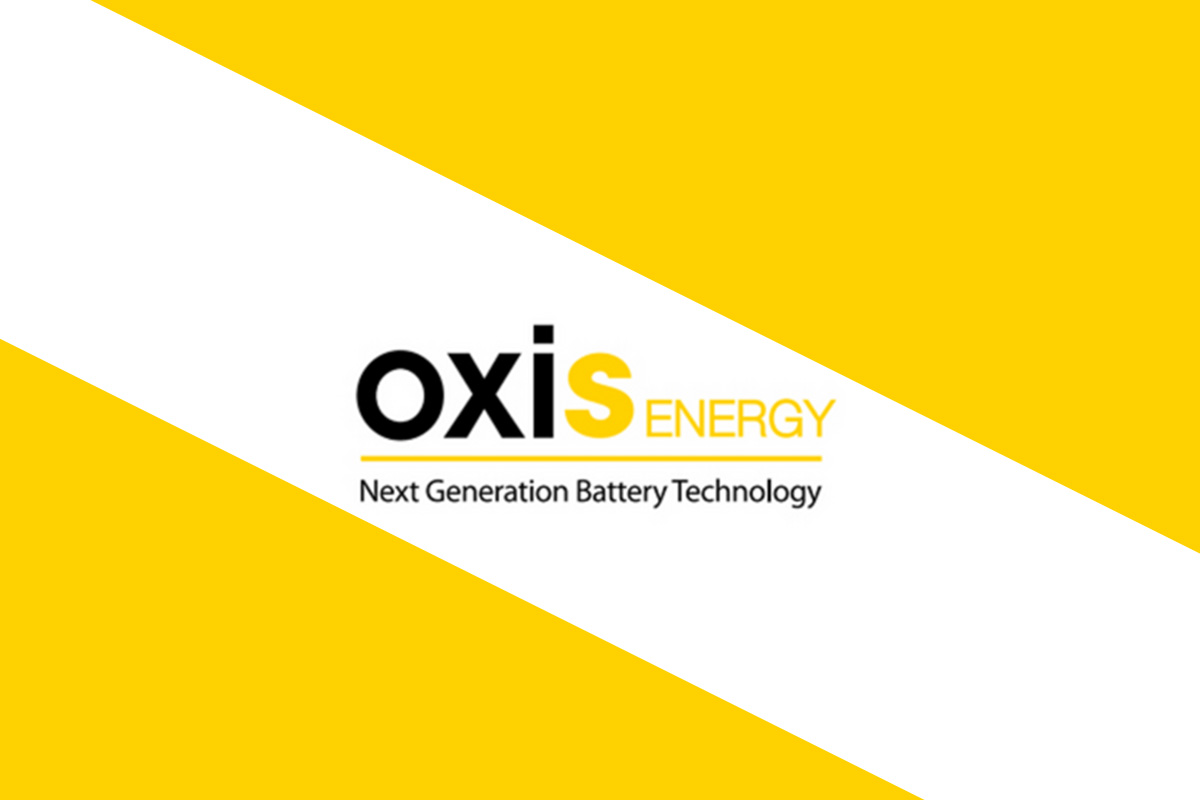 Reading Time:
2
minutes
The Lithium Sulphur for Safe Road Electrification (LISA) 43 month project starts on the 1st January 2019. It is worth over €7.9m and consists of 13 European partners including OXIS Energy UK Ltd. The overall goal is to design and manufacture a lithium sulfur technology that will enable safe electrification of EV applications.
Electric vehicles (EVs) are a key technology for reducing the environmental impact of road transport and reaching the EU sustainability goals in terms of reducing CO₂ emissions and oil dependency. With stricter environmental regulations, automobile manufacturers are now urged to produce electric or hybrid vehicles, including a commitment to reduce emissions by 40% by 2030. One of the main challenges is to increase market acceptance and deployment of EVs on European and global roads. This requires new battery technologies to overcome the limitations of current EVs, particularly in terms of driving range, charging time, costs and safety.
Due to the fact that Li-ion batteries are still the limiting factor for mass scale adoption of electrified vehicles, there is a need for new batteries that enable EVs with higher driving range, higher safety and faster charging at lower cost. Li-S is a promising alternative to Li-ion – free of critical raw material (CRM) and non-limited in capacity and energy by material of intercalation.
LISA advances the development of high energy and safe Li-S battery cells with hybrid solid state non-flammable electrolytes validated at 20Ah cell level. LISA will solve specific Li-S bottlenecks on metallic lithium protection, power rate and volumetric energy density; together with cost which is the main selection criteria for EV batteries. The sustainability of the technology will be assessed from an environmental and economic perspective.
The technology will be delivered ready for use within the corresponding state of charge estimator facilitating battery pack integration. Today, Li-S is twice as light as Li-ion and has reached only 10% of the sulphur theoretical energy density (2600Wh/kg) at cell prototype level (250-300Wh/kg), with potentially 800Wh/l (600Wh/kg) achievable by improving materials, components and manufacturing. LISA is strongly oriented to the development of lithium metal protection and solid state electrolyte and will incorporate process concepts enabling integration in future manufacturing lines. Moreover, the outcome of the project in terms of new materials, components, cells, and processes will be transferable to other lithium-anode based technologies such as Li-ion and solid state lithium technologies. As such, LISA will have a large impact on existing and next-generation EV batteries, delivering technology with higher energy density beyond the theoretical capacities of chemistries using CRM – i.e. natural graphite and cobalt – or silicon-based chemistries inherently limited by their manufacturability.
Steve Rowlands, Deputy CTO at OXIS says, "The LISA project ties in perfectly with OXIS Energy's future business strategy in entering into the electric automotive sector including trucks and buses. Continuing our collaborations with LEITAT, Arkema, Cranfield University, IWS Fraunhofer and Renault as well as working with new partners is an exciting prospect in taking OXIS technology to the next level in terms of safe automotive electrification."
The partners involved in the LISA project are LEITAT (co-ordinators), OXIS Energy Ltd, Cranfield University, Varta Micro Battery GmbH, CIC Energigune, ARKEMA, Fraunhofer Gesellschaft Zur Förderung De Angewandten Forschung, Pulsedeon Oy, ACCUREC Recycling GmbH, Optimat Ltd, Technische Universität Dresden, VDL Enabling Transport Solutions BV and Renault.
This project has received funding from the European Union's Horizon 2020 research and innovation programme under grant agreement No 814471.
Milestone for autonomous driving: Schaeffler to showcase "Space drive"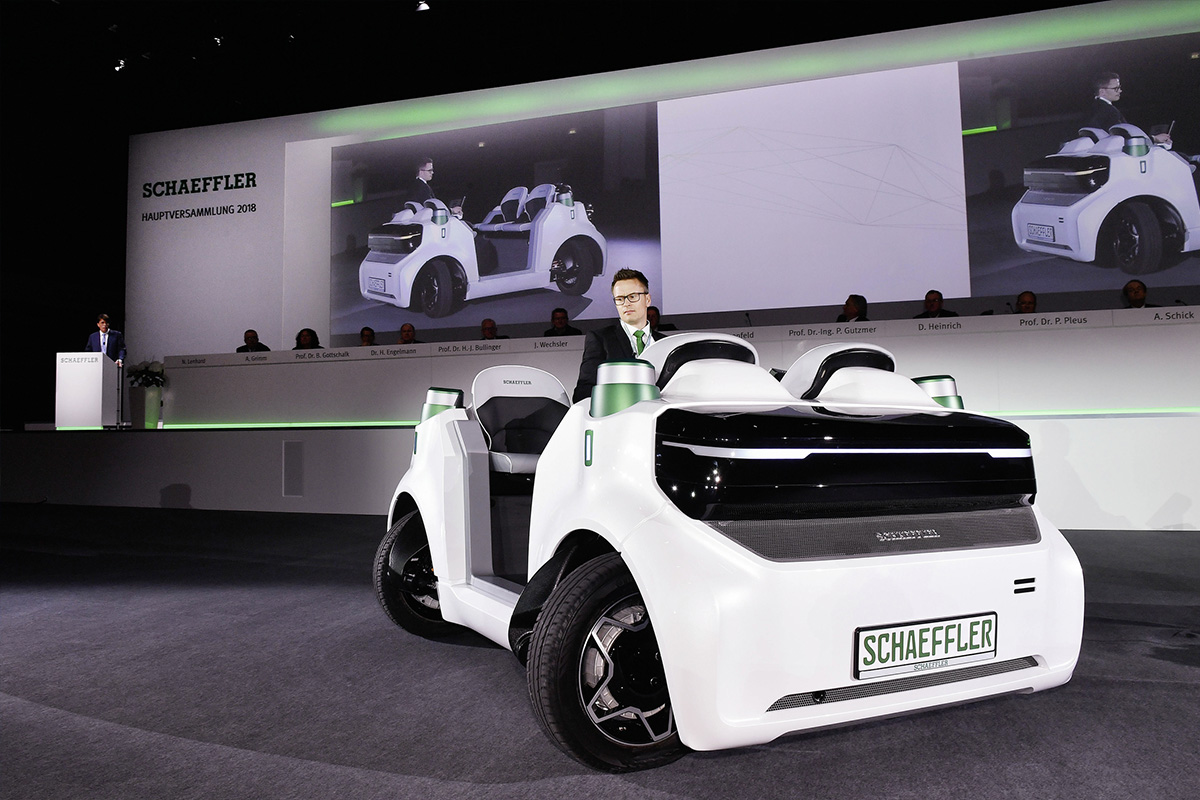 Reading Time:
2
minutes
According to United Nations forecasts, two thirds of the world population will be living in cities by 2050. To offer people living in places where space is at a premium personal mobility, Schaeffler is working on technology concepts such as the Schaeffler Mover for which the technology group has developed new system solutions.
"Space drive" – a technological milestone for autonomous driving
Autonomous vehicles require neither a steering wheel nor pedals for acceleration and braking. They are replaced by digital controls such as joysticks, notebooks or smartphone apps. Control is no longer performed by mechanical means but within nano seconds through electrical impulses transmitted via cables and wires, which is why the technology is referred to as "drive-by-wire." The "Space drive" technology installed in the Schaeffler Mover has previously proven its viability in vehicles for people with disabilities on more than 700 million accident-free kilometers. "Space drive," now being further developed by Schaeffler Paravan Technologie GmbH & Co. KG, is certified according to the highest quality and safety requirements (ISO 26262 – ASIL D) and has TÜV and road approval. In addition, it has been designed for triple redundancy: If one control unit fails there are two safeguards ensuring absolute failure safety. There is no comparable system anywhere in the world. In combination with GPS, Radar and other sensors, "Space drive" provides the basis even at this time for autonomous – fully automated and driverless – Level 4 and 5 driving.
Compact drive module: "Schaeffler Intelligent Corner Module" ensures agile handling
Autonomous vehicles such as the Schaeffler Mover require novel drive concepts. One of them is the "Schaeffer Intelligent Corner Module" in which all propulsion and chassis components are installed in a compact, space-saving assembly unit: the wheel hub motor, suspension including springs and electromechanical steering. The latter is an electromechanical "steer-by-wire" system controlled via the "Space drive" technology. The Intelligent Corner Module offers wheel cut of up to 90 degrees. As a result, the vehicle can be maneuvered in narrow streets and even allows for parallel parking for passenger ingress and egress. Even on-the-spot turning is possible. Schaeffler will be demonstrating all functions of the "Intelligent Corner Module" at CES 2019.
Maximum flexibility and connectivity for the needs of our big cities
The technology platform of the Schaeffler Mover is designed for great flexibility, allowing for various body styles from robo-taxis through to autonomous delivery vehicles to be implemented. The body – which can be converted for the desired application – can be quickly separated from the platform in which the technology required for driving is consolidated. Only some of the sensors required for autonomous driving are additionally integrated in the bodywork.
For autonomous urban vehicles, connectivity is a crucial prerequisite for trouble-free operation. In the concept vehicle, Schaeffer's experts achieve this by using a digital twin of the vehicle that mirrors the real-world vehicle in a cloud. By continuously analyzing the operating and condition data, for instance, future maintenance needs can be detected in advance. "The vehicle that is rigorously designed for connected operation fills an important gap in the current portfolio of the automotive industry," says Schaeffler's Chief Technology Officer Prof. Peter Gutzmer.
Visit us at CES, Central Plaza, Booth 25.
You will be able to watch the press conference live on January 6th, 2019, at 1:00 pm (GMT-8) at http://schaeffler.gomexlive.com/