CenturyLink to open security operations center in Singapore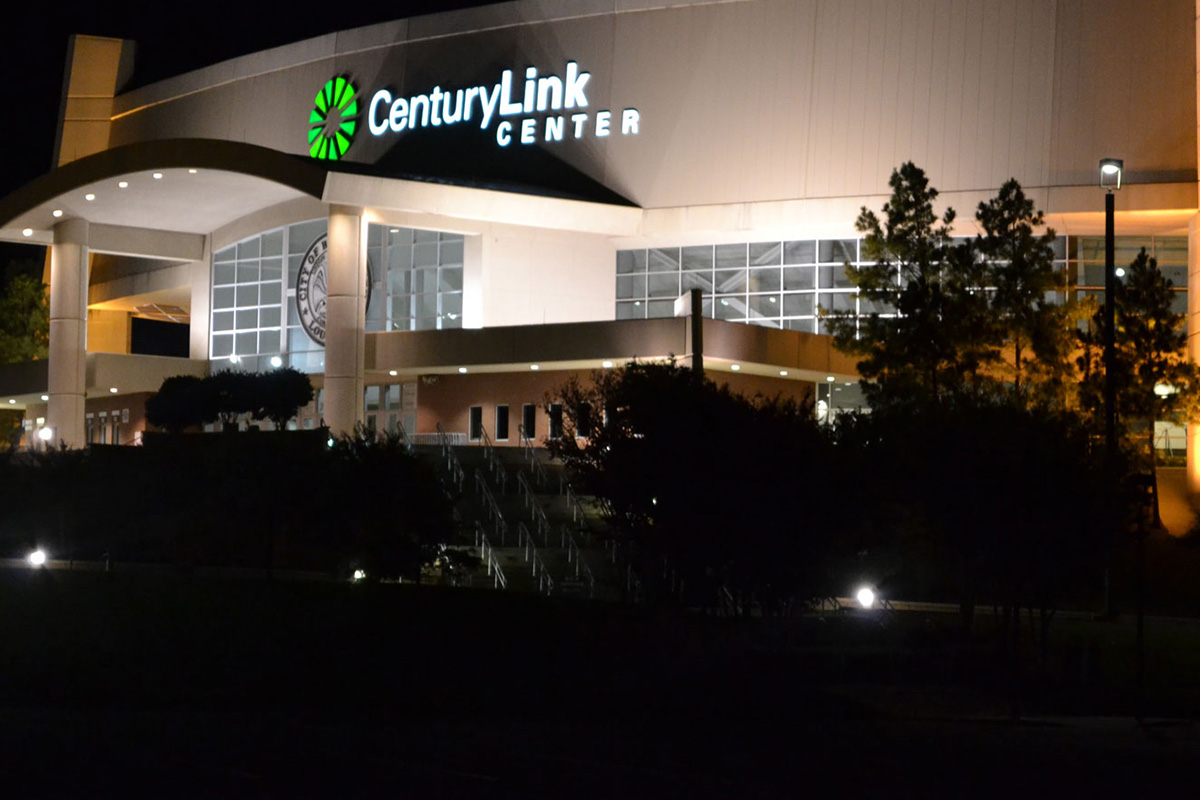 Reading Time:
1
minute
In the era of digital business, enterprises need to be able to assess and mitigate cybersecurity threats. According to the CenturyLink 2018 Threat Report, China, South Korea and Vietnam are at the top of the list of channels and targets of malicious cyber activity in Asia Pacific. To address the growing need for cybersecurity resources serving enterprises, CenturyLink, Inc. (NYSE: CTL) is opening a new security operations center (SOC) in Singapore.
To learn more about CenturyLink's security solutions in Asia Pacific, visit: https://www.centurylink.com.sg/security.html.
"Singapore offers one of the most advanced IT infrastructures globally, and its continuous focus on cybersecurity makes it a compelling choice for our new SOC," said Francis Thangasamy, vice president, IT services and managed hosting, CenturyLink, Asia Pacific.
Today, CenturyLink operates seven SOCs globally. The new SOC, the company's eighth, will serve Asia Pacific enterprise customers beginning in early 2019.
"CenturyLink's Security Operations Center adds to a growing ecosystem of cybersecurity companies establishing technical capabilities in Singapore," said Mr. Ang Chin Tah, Director of Infocomms and media, Singapore Economic Development Board. "In addition, the center will create opportunities for Singaporeans to be trained in sought-after cross-industry skillsets such as incident analysis, incident management and response, and threat intelligence."
Additional Resources
The "Calligraphy, Tea Culture and Silk Road Photography" Sino-Singaporean cultural exchange event takes place in Singapore
Reading Time:
4
minutes
The Sino-Singaporean cultural exchange event, "Calligraphy, Tea Culture and Silk Road Photography", was held at Reignwood Hamilton Scotts, one of central Singapore's key Asian landmarks, on February 19, 2019, the same day as this year's Chinese Lantern Festival. The event was co-hosted by the Chinese Culture Promotion Society, the Chinese Tourism Development Alliance and Reignwood Culture Foundation with the support of VOSS. Well-known Chinese and Singaporean luminaries in the fields of culture, finance and trade participated in the event in celebration of the traditional Chinese holiday.
Building a platform for cultural exchanges between China and Singapore
The Silk Road Cultural Exchange Center was established on the same day with the goal of building a platform for non-governmental cultural exchanges between China and Singapore. China's cultural counsellor in Singapore Que Xiaohua joined hands with Belt and Road General Chamber of Commerce (Hong Kong) co-president and Reignwood Group chairman Yan Bin to unveil the stone plaque in commemoration of the founding of the center.
Counsellor Que said, "Through showcasing traditional Chinese culture, such as the Chinese tea ceremony and traditional Chinese medicines, the event promotes cultural exchanges between China and countries targeted by the Belt and Road Initiative, of which Singapore is a key target, helping create a receptive environment for the implementation of the initiative."
"We bring Chinese calligraphy and tea culture to Singapore, an attractive investment destination within the framework of the Belt and Road Initiative, as a means of promoting China as a country of beauty and one that takes its environmental responsibilities seriously. The establishment of the Silk Road Cultural Exchange Center is expected to strengthen the friendship and promote cultural exchanges between the Chinese and Singaporean peoples," stated the chairman, Mr. Yan. "As a Chinese businessman, I would like to make greater contributions to the ongoing promotion of cultural exchanges between the Chinese and Singaporean peoples and to the common economic development of both countries as well as to the formation of the Marine Silk Road."
Investment drives trade development
Over the recent years, focusing on the key mission of their joint participation in the Belt and Road Initiative, on a practical level, China and Singapore have engaged in collaborative efforts across various fields with the ultimate goal of achieving mutually beneficial prosperity. According to available data, China has been Singapore's largest trade partner for six consecutive years, while Singapore has been China's largest new source of foreign investment, also for six consecutive years. The initiative, a new model of international economic cooperation, provides additional impetus to Chinese companies contemplating investment in the targeted countries. Investment drives trade development, while promoting development in those countries has become a new and important trend.
During the event, organizer Reignwood inked a strategic cooperation agreement for its VOSS natural mineral water project with Octopus Group, a leader in the trade of consumer packaged goods across Southeast Asia. The two parties plan to increase their investments with the aim of jointly expanding the SE Asian market for the mineral water.
In 2015, Reignwood acquired VOSS, an international bottled water brand that originated in Norway, and in 2016, put in motion a project to establish a plant in Zhuxi County, Hubei province, with total investment exceeding 1 billion yuan(approx. USD 150 million) and an annual production capacity of 250,000 tons. Through a combination of environmental protection, good manufacturing practices and education, the group has been supporting poverty alleviation efforts. Reignwood has been awarded the Poverty Alleviation Award of the Year by the 13th People's Corporate Social Responsibility Awards for VOSS water's clear taste and the success of the "VOSS water for poverty alleviation" campaign.
Cultural exchanges facilitate the implementation of the Belt and Road Initiative
The Silk Road Tour – Belt and Road Photography Exhibition, Tea Culture Exhibition and Calligraphy by Masters Exhibition were staged during the three-day event held from February 19 to February 21. Chinese artist Jiang Kun and Shaanxi Provincial Calligraphers Association secretary general Wang Gaimin, among other famous Chinese calligraphers, participated in a contest during which they demonstrated their calligraphy skills and capabilities in choosing the most meaningful characters to place on the New Year couplets that they had to create impromptu. New Year couplets are a collection of black or gold-colored Chinese characters written on strips of red paper that are then affixed to both sides of the front door of a home. The characters express happy and hopeful thoughts for the coming year. During the Tea Culture Exhibition, the 18-step tea art performance sponsored by VOSS water products, and an interactive activity, where participants drank water from a winding canal that had one wine cup floating on it as a supplication to reduce the likelihood of future misfortune. The performance helped showcase the unique mineral and floral flavors characteristic of Chinese tea, as well as the spiritual and aesthetic qualities that are associated with water in Chinese culture. Guests were given an opportunity to take part in a professionally curated display of Chinese culture with a focus on art appreciation, calligraphy and a healthy competitive spirit. In addition, leading luminaries in the world of traditional Chinese medicine (TCM) from China and Singapore were invited to participate in a TCM-based health regimen-themed seminar designed to raise awareness of the importance of personal health and wellbeing.
Exhibits displayed at the photography event included Belt and Road-themed works by world-renowned photographer Michael Yamashita, as well as the micro replica of the East Indiaman Gotheborg, a sunken ship that once carried goods along the ancient Maritime Silk Road. The Silk Road Tour – Belt and Road Photography Exhibition is now in its 18thedition. During the past two years, Reignwood Culture Foundation has twice held the exhibition in Singapore. The foundation had also made it part of Singapore Regional Business Forum 2016 hosted by the Singapore Business Federation, yielding the event much praise.
Good mountains and good water give birth to good tea, while the whole is about nature. Staying true to one's authenticity and integrity is a fundamental part of one's contribution to the Belt and Road Initiative. The Calligraphy, Tea Culture and Silk Road Photography event strengthened the friendship and promoted cultural exchanges between China and Singapore. Designed to stimulate trade development through investment, the event also helped build a framework for joint discussions, sharing of ideas as well as the development and implementation of mutually beneficial projects. The two countries look forward to many future opportunities for collaboration in line with the objectives of Belt and Road.
Nielsen Launches SMARTSTORE in Hong Kong
Reading Time:
2
minutes
Nielsen has added a new product solution to their Shopper toolkit – a creative and unique solution for retailers and manufacturers globally, helping them get closer to shopper behaviour at the moment of truth and uncover What's Next.
The solution helps retailers measure, evaluate and optimise a range of retail concepts on sales and profit, based on how target shoppers react at the moment of truth, in any store format. It helps measure the effectiveness of Point of Sale Merchandise (POSM) based on what shoppers "See, Think and Do".
SMARTSTORE is designed to radically transform how the industry conducts shopper research today by creating a remarkably realistic and immersive simulation of a 3D, 360 total store environment. Testing in a virtual environment eliminates the unnecessary risk of trial-and-error execution because things can be perfected thus providing retailers with cost, time and flexibility.
Sue Temple, VP Global Product Development, Nielsen Consumer Insights Division says, "This solution has been put together using the latest virtual reality technology available and adapting it to create a unique, fully immersive shopper research and merchandising solution.  We have partnered with our clients through our SMARTSTORE development process in pilot projects over the last several months to make sure it meets their needs as we bring SMARTSTORE to life. We have launched it in 12 markets in 2018 and are excited with today's launch and hope this would drive greater insights into shopper behaviours at the moment of truth and build collaborative partnership between retailers and manufacturers in Hong Kong."
SMARTSTORE builds a live environment, creating multiple scenarios helping in comprehensive analytics of shopper experience (track shopper head, eye and feet movements, 3D heat maps, etc). This also drives affordable research costs for retailers through the "Attention, Appeal, Action" framework thus building confidence in commercial results and measurable ROI on research investment.
"The challenging market environment has spurred changes to consumer shopping mindset and behavior. With shoppers spending more rationally, in-store execution and shopper activation take center stage. It is essential that manufacturers and brand owners understand the behavior and priorities of in-store shoppers in order to lure them with the right offerings," said Michael Lee, Managing Director, Nielsen Hong Kong & Macau. "The introduction of SMARTSTORE is a testimony to our innovation capabilities, a cutting-edge solution that enables our clients to project results close to the reality and make the right preparations to win over the market shares. We are very pleased to launch SMARTSTORE, one of our continuous commitments and investments, to kick off Nielsen Hong Kong's 50th anniversary celebration."
SOURCE Nielsen
Indonesian Digital Infrastructure Provider Alterra Deploys Vymo Sales CRM to Grow Channel Partner Business
Reading Time:
1
minute
Intelligent mobile-first Sales CRM to help salespeople onboard partners and drive success.
Vymo has been chosen as the Sales CRM solution of choice for Alterra (formerly, Sepulsa), Indonesia's leading bill payment aggregator, distribution network and promotion platform.
With Vymo's AI-enabled Sales CRM, the Alterra sales team can:
Onboard customers and business partners on mobile
Track and optimize engagement health based on business segment, and
Automatically report sales activities (calls, meetings, emails/messages)
Founded in 2015, Alterra started as an online platform to sell pulsa (mobile phone credits) through its website and mobile application. The company has since expanded its verticals to operate other business lines, such as B2B bill payments aggregator and digital product distribution platform. It processes more than 8 million transactions per month.
Speaking about the engagement, Mr. Ananto Wibisono, CEO of Alterra said: "We like to be extremely responsive to our partners and customers, so we needed a sales solution that can enable just that. We are impressed with Vymo's mobility and intelligence and excited for the value it can add to our sales productivity."
Vymo's growth in Southeast Asia
Since announcing its expansion into APAC last year, Vymo has grown tremendously in the region. Some key highlights:
Vymo was selected to accelerate digital adoption at Bangkok Bank (read more >>)
Vymo won the Zurich Innovation World Championship – 

Asia

 & has been deployed in Zurich Indonesia (read more >>)
Vymo was chosen the best fintech startup by Plug & Play, 

Singapore

 (know more >>)