Blingbird Launches Firstits-Kind Luxury Experiential Journeys in the Country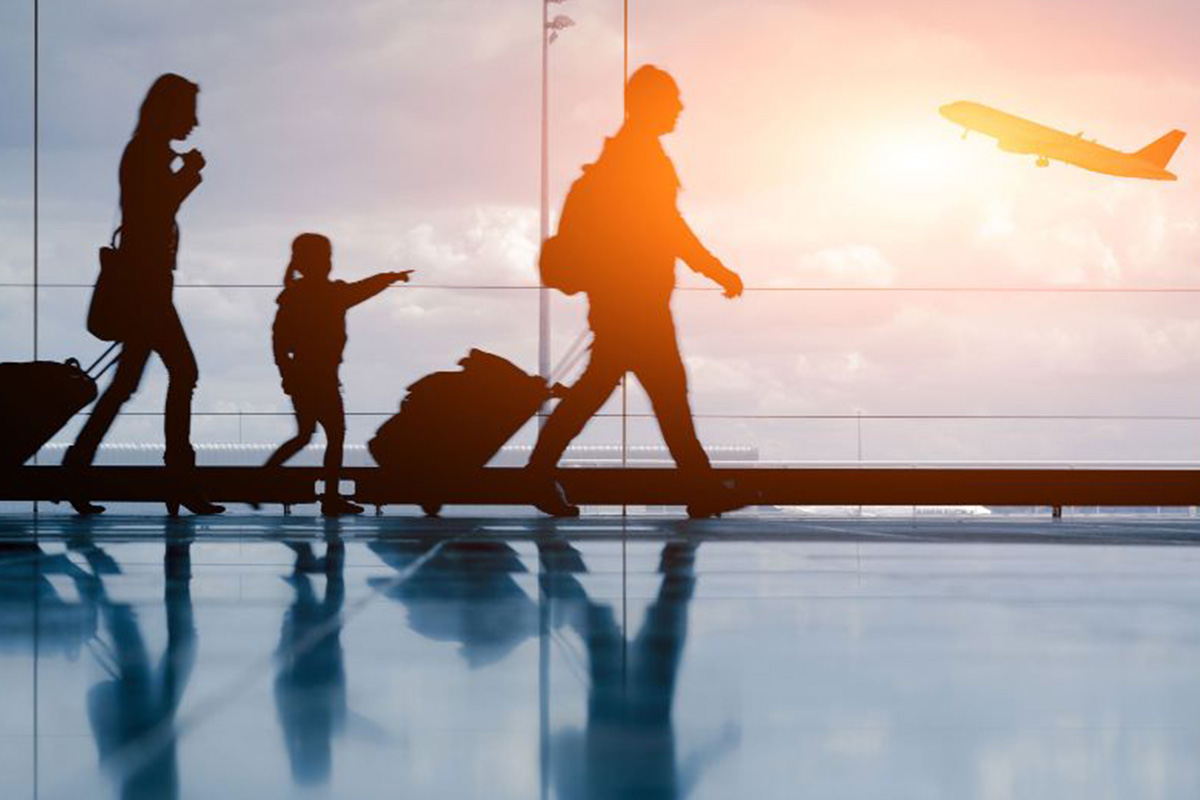 Reading Time:
2
minutes
Discover a destination with an exclusive experiential touch and finesse to up the wow factor
The founders of Blingbird, being luxury travellers themselves, recognized a growing need for curated exciting itineraries that promise a combination of luxury and experiential for bucket-list-worthy unique destinations. Keeping that in mind, Blingbird was born out of the growing demand for travel options in this segment.
The market is overloaded with offers and deals, enthusiastically promoted by travel agents, offering new destinations at throw away prices. This has led to a cookie-cutter mindset to the very idea of travel. All they are really offering is a chance to touch ground and are simply fostering a rising class of mindless tourism versus creating a true authentic experience.
Even though there is a market for budget traveller, the evolved premium quality travellers have very few choices or may be none. They have to sit back and give 100 hours of research to find a solution.
The market of travellers has changed and Blingbird serves the best to this demanding market. The concept got flooded with inquiries rising from premium luxury travellers of Mumbai, Delhi, Bangaloreand Hyderabad Region, with Chennai and Coimbatore too coming in.
Immersive travel that includes everything that a destination can offer with a creative touch added by Blingbird Luxury has been greatly appreciated in the whole country by exquisite travellers. It brings a complete solution to exhaustive search for a unique journey & exclusive luxury filled itinerary.
Blingbird has incorporated three levels of travel style options to cater to the needs of the luxury travel segment. The Paragon, will be for the traveller for whom every journey is an epitome of style, comfort, and opulence. The Paragon Traveler is a true connoisseur, one who is on the hunt for the rare, precious, and unique. A signature of the Paragon style are charter flights for less travel time, allowing one to visit remote places and spend more time exploring.
The Elite journeys are for the discerning traveller, who enjoys the comfort of seamless travel in a luxury setting. 4 and 5 star accommodations and the exclusivity of private experiences is an important component of a travel plan for them.
The Noble journeys are for the avid traveller who will not compromise on experiences. Travel today has become more activity based and the noble journey is an opportunity for the budding experiential traveller. They are an exploratory bunch, whose emphasis is on personal growth along with comfortable stays and transfers. They thrive in the social setting of a small group and enjoy an immersive cultural experience.
Look into Blingbird's exclusive curated journey, travelling to discover Norway in February & March and get the first look of Blingbird journeys that shall bring that urge in anyone to join this exciting action-filled trip.
Princess Cruises Announces 2020-2021 Caribbean & Panama Canal Seasons Featuring Newest Ships
Reading Time:
4
minutes
New Cruise Ship Enchanted Princess Offers Seven-Day Eastern and Western Caribbean Sailings
New 15-day Itinerary Between Ft. Lauderdale and San Diego for Ocean-to-Ocean Panama Canal Experience
Princess Cruises guests sailing to the islands of the Caribbean or the engineering marvel of the Panama Canal now have a variety of itineraries and cruise ships to choose from with the announcement of the cruise line's fall 2020 to spring 2021 cruise season, open for sale May 9, 2019.
Caribbean 2020-2021
A total of five ships will offer cruisers a choice of 127 departures on 15 unique itineraries, ranging in length from four to 20 days, taking guests to 24 cruise destinations in 20 countries in the Eastern, Western and Southern Caribbean.
Caribbean Princess, Crown Princess, Enchanted Princess, and Sky Princess are Princess MedallionClass™ ships. Powered by OceanMedallion, the most advanced wearable device in the global hospitality industry, these ships deliver a hassle-free, personalized vacation that gives guests more time to enjoy what they love most about cruising.  Each cruise ship will also feature MedallionNet, the best Wi-Fi at sea offering fast, affordable, reliable and unlimited internet service to stream shows, post photos and video chat.
"Our 2020-21 Caribbean cruise season offers both the best experiences ashore and onboard," said Jan Swartz, Princess Cruises president. "With four hips, including our newest Enchanted Princess and Sky Princess, offering our highly-desired Princess MedallionClass experience, guests will find an enhanced level of service and ease onboard. This, combined with the sun-drenched beaches and diverse cultures of the Caribbean, offers our guests various itinerary options to experience this popular destination."
Enchanted Princess, makes her North American debut in Ft. Lauderdale on November 21, 2020sailing on 21 alternating seven-day Eastern and Western Caribbean cruises through April 10, 2021. Sky Princess, launching in October 2019, will sail for the first time on the cruise line's popular 10-day Southern Caribbean Voyager itinerary, which can be combined for a 20-day Caribbean Explorer cruise. Guests can choose from 17 Sky Princess voyages from November 5, 2020 to March 30, 2021.
Additional itinerary highlights for the fall 2020 – spring 2021 Caribbean season include:
Offered onboard Caribbean Princess and Enchanted Princess, all seven-day Eastern Caribbean voyages depart on either Saturday or Sunday and visit St. Thomas, St. Maarten and Princess Cays.
All seven-day Caribbean Princess and Enchanted Princess Western Caribbean cruises leave on either Saturday or Sunday with port calls in Grand Cayman and Cozumel, with options including Roatan, Costa Maya or Belize City or Jamaica and Princess Cays.
Longer and more destination-rich itineraries to the Southern Caribbean aboard Crown Princess and Island Princess featuring 14-day cruises with port stops in Antigua, St. Kitts, St. Vincent, Barbados, Trinidad, Aruba, Bonaire or Curacao.
Princess Cruises visits several UNESCO World Heritage Sites, including the Belize Barrier Reef System, The Pitons Volcanic Spires in St. Lucia and historical Bridgetown in Barbados.
Calls to the award-winning Princess Cays on all seven-day voyages, featuring MedallionNet on the island to stay connected.
Holiday sailings over Christmas and New Year's offered on four ships: Caribbean Princess, Enchanted Princess, Island Princess and Sky Princess.
Five ports with late-night calls, including St. Thomas, St. Maarten, Cozumel, Aruba and Curacao.
The cruise line's "Rhythm of the Caribbean," is an immersive onboard offering that celebrates the lively spirit of the islands through enticing cuisine, signature cocktails, exhilarating entertainment, and authentic regional experiences, bringing the destination to life while at sea. In addition, Discovery at SEA offerings include Stargazing at Sea, Shark Week and Mythbusters activities and more. Plus, the cruise line offers Animal Planet and Discovery recommended shore excursions in every port.
Panama Canal 2020-2021
Princess Cruises was the first cruise line to take passengers through the Panama Canal locks in 1967 and Caribbean Princess was the first large cruise ship to sail through the new Agua Clara locks in fall 2017.
For the upcoming 2020-2021 season, five ships will sail the waters of the Panama Canal, with 30 departures and nine unique itineraries, offering three ways to experience this epic destination – roundtrip from Ft. Lauderdale, roundtrip from Los Angeles or sailing between the Atlantic and Pacific Oceans.
Voyages range from 10 to 21 days, visiting a total of 23 destinations in 11 countries. New for this season, two 15-day ocean-to-ocean voyages are offered sailing between Ft. Lauderdale and the new homeport of San Diego and Crown Princess sails on 10-day cruises roundtrip from Ft. Lauderdale.
"We take more guests through the Panama Canal each year than any other cruise line and we're also the only line to offer a full season of voyages from fall through spring, which is the best time to experience this tropical climate," said Jan Swartz, Princess Cruises president. "Our upcoming 2020-21 season offers many options for our guests to experience this bucket-list destination – a place best seen from a cruise ship."
Additional highlights of the September 2020 – April 2021 Panama Canal season include:
Five ships: Coral Princess, Crown Princess (MedallionClass), Emerald Princess, Island Princess and Pacific Princess
Four homeports: Ft. Lauderdale, Los Angeles, San Diego and San Francisco
Sailing to the Panama Canal through the new Agua Clara Locks, Crown Princess and Emerald Princess offer partial Canal transits from the Atlantic Ocean roundtrip from Ft. Lauderdale with Costa Rica and Caribbean voyages.
Coral Princess and Emerald Princess will sail full transit 15-day cruises between Ft. Lauderdale and Los Angeles. In addition Emerald Princess will offer departures between Ft. Lauderdale and San Francisco or San Diego.
Island Princess will offer two 14-day Panama Canal sailings as part of her 2021 World Cruise.
Pacific Princess is scheduled to sail on a 15-day Panama Canal Connoisseur sailing from Ft. Lauderdale to Los Angeles for a small ship transit via the Panama Canal traditional locks.
Coral Princess will offer a 19-day Panama Canal Pacific Adventure cruise, roundtrip from Los Angeles.
Captain's Circle Savings and Early Booking Deposit
Princess Cruises past guests are eligible for a special promotion when they book early with up to a $100 per person discount off the public fare. This can be combined with launch and group promotions. These discounts do not apply to third or fourth guests. Additionally, a reduced deposit is available for Captain Circle guests when they book by November 30, 2019.
Additional information about Princess Cruises is available through a professional travel advisor, by calling 1-800-PRINCESS (1-800-774-6237), or by visiting the company's website at princess.com.
Princess Cruises continues its multi-year, "Come Back New Promise" – a $450 million-dollar product innovation and cruise ship renovation campaign that will continue to enhance the line's onboard guest experience. These enhancements result in more moments of awe, lifetime memories and meaningful stories for guests to share from their cruise vacation. The product innovations include partnerships with award-winning Chef Curtis Stone; engaging entertainment inspired shows with Broadway-legend Stephen Schwartz; immersive activities for the whole family from Discovery and Animal Planet that include exclusive shore excursions to onboard activities; the ultimate sleep at sea with the award-winning Princess Luxury Bed and more.
Three new Royal-class ships are currently on order with the next new ship under construction, Sky Princess, scheduled for delivery in October 2019, followed by Enchanted Princess in June 2020. Princess previously announced that two new (LNG) ships which will be the largest ships in the Princess fleet, accommodating approximately 4,300 guests are planned for delivery in 2023 and 2025.  Princess now has five ships arriving over the next six years between 2019 and 2025. The company is part of Carnival Corporation & plc (NYSE/LSE: CCL;NYSE:CUK).
SOURCE: Princess Cruises
The New Age of Tourism – Resorts are Introducing Specialized Guest Experiences
Reading Time:
2
minutes
While Caribbean resorts are known for pristine beaches, abundant buffets and fruity cocktails, they don't usually offer a selection of specialized yoga and meditation classes or vegan a-la-carte menus. In an effort to broaden their appeal beyond the traditional vacationer, resorts are now developing unique programming that combines traditional resort living with a range of themed activities, spa treatments and menus to enhance their guest's experience.
Windjammer Landing Villa Beach Resort is one vacation hot-spot that has created a program not typically offered at high-end resorts. They have combined luxury and rejuvenation to launch a Wellness Retreat.
Situated on over 60 acres of land in Labrelotte Bay, Windjammer Landing is a peaceful tropical oasis in Saint Lucia. The Windjammer Landing Wellness Retreat is a six-day all-inclusive yoga and spa vacation designed to help health and fitness enthusiasts restore, relax and reconnect.
Video: Windjammer Landing Villa Beach Resort in Saint Lucia has created a program not typically offered at high-end resorts. They have combined luxury and rejuvenation to launch a Wellness Retreat.
Hatha, Vinyasa, Power and Restorative yoga classes, led by experienced yogis, are offered in a variety of breathtaking settings including beachside and in a hilltop garden overlooking the Caribbean Sea. "What we are trying to create is a hybrid vacation that offers high-level fitness programming without the rigid scheduling, rustic accommodations and simple menus that hardcore wellness retreats favor," (who should we quote?). "We know that there are people who want to maintain their healthy active lifestyle, but still enjoy the luxuries of vacation."
Vegan, vegetarian and gluten-free options are not necessarily top-of-mind at all-inclusive resorts, where you are more likely to find taco and pasta bars then a smoothie bowl.  Windjammer Landing's executive Chef and Nutritionist have curated a fine dining menu designed to nourish the body and soul. Guests can expect imaginative dishes including carrot, ginger and pumpkin soup, a chickpea tagine with herb and tahini scented couscous and pineapple carpaccio with handmade coconut sorbet for dessert. There are options available for all diets, and every menu item can be customized.
Also included in the Wellness Retreat is Windjammer Landing's Magnesium Wellness Massage. Hosted at their premium spa facility, which was recently upgraded as part of a $50 million-dollar resort-wide renovation, this signature treatment promotes balanced energy levels, muscle function and overall well-being. Designed to give weary travelers a boost in energy and to accelerate time zone adjustment, this service can be enjoyed unscented with sunflower oil rich in essential fatty acids or customized with a revitalizing essential oil blend.
Evening retreat activities include a 'Sip and Paint' where guests are invited to channel wellness through art and enjoy a glass of wine while painting a Saint Lucia sunset. The Windjammer Landing Wellness Retreat is all about balance and finding what works best for your body and spirit.
Enhanced vacation experiences await. For more information on Windjammer Landing and the Wellness Retreat, running from June 2nd , 2019 – June 8th, 2019, visit:
https://www.windjammer-landing.com/specials/wellness-package.
SOURCE: Windjammer Landing Villa Beach Resort
New Research Identifies the Technology That Hotel Guests Really Want
Reading Time:
3
minutes
Research conducted by leading travel technology firm Criton reveals the importance of hotel technology to improve the experience of today's travellers
Dependence on mobile phones when travelling is brought into sharp focus by a survey of more than 3,600 travellers which reveals a growing appreciation for bespoke travel apps. Research commissioned by Edinburgh-based hospitality firm Criton, highlights that loyalty programmes, self-check-in/out and accessing your hotel room via a digital door key are primary requirements of today's guests.
 The findings highlight crucial information for all hoteliers, with guests' smartphones now recognised as an essential tool for delivering and improving their travel experience. With 45% of respondents travelling for leisure more than four times a year, findings showed that 62% of respondents regularly use an accommodation app, with the figure increasing to 67% amongst business travellers.
If their favourite hotel was to have its own app, 74% of respondents overwhelmingly stated they would use this digital channel, with only 10% favouring an in-room device such as a hotel's smartphone or tablet. This reinforces Criton's core belief that the future of hotel technology is own device. Hoteliers no longer need to absorb the cost of installing in-room devices when their guests travel with their own smartphone and are more comfortable with the apps and content within it.
The opportunity to check-in via an app and access their hotel room via a digital door key was warmly received with 58% likely or very likely to want this technology. With 68% finding it unacceptable to queue at reception for longer than five minutes, offering guests access to a service which global chains already offer is fast becoming a core priority for independent operators.
Respondents prioritised loyalty programmes as their favoured element of hotel technology with 53% recognising it as their top requirement. In a competitive landscape, the opportunity to drive direct and repeat bookings through a personalised loyalty programme will ensure hoteliers save on OTA commission while creating their own closed marketing group to upsell onsite services and facilities.
Underlining modern travellers' awareness of technology, the survey found an audience ready to talk about tech use and expectations while travelling. Reflecting on the results of the survey, Julie Grieve, founder and CEO of Criton, which developed the UK's first intuitive app builder for the hospitality sector, said:
"Increasingly, today's travellers are downloading apps that help them get around and stay connected with their hotel. That level of tech awareness or even dependency also raises expectations for information, guest services, such as check-in, digital key and offers and incentives to reward their loyalty.
"Respondents to the survey were people who travel regularly, with the majority opting for a mid-range hotel or accommodation. It is increasingly clear that adopting technology has to be seen as an imperative for all hospitality providers; it is not something purely for the major franchises."
Criton lets independent operators compete with big chain technology through an easy to use platform. From digitising the traditional hotel room guest book to PMS, live chat, digital door key and in-room ordering integrations all contained within a fully-branded hotel app; Criton supports hospitality businesses with their digital transformation strategies and work with clients across the UK and overseas.
Research Methodology:
An online survey ran from Tuesday 26th March until Monday 1st April and received a total of 3,654 responses, of whom 1,311 were classed as business travellers.
Key Findings:
45% of travellers stated they travel for leisure 2-3 times a year
36% travel for business
39% use TripAdvisor as main source of research and inspiration before booking a hotel, followed by 29% of respondents relying on online search
40% of travellers said they regularly stay in a 4-star (boutique) hotel, with 6% in a 5-star (luxury) hotel. The majority (47%) stated they regularly stay in a 3-star (mid-range) hotel
53% have at least one hotel app on their phone
74% would use a hotel app if their favourite hotel had one
55% stated it is acceptable to wait at check-in 2-5 minutes
62% would be likely or very likely to check-in to a hotel via an app
58% would be likely or very likely to check-in to a hotel via an app and use digital key
App usage
62% use an accommodation app regularly (eg Airbnb)
57% use a transport app regularly
47% use an airline app regularly
36% uses a hotel app regularly
The hotel technology that respondents seek:
53% – loyalty programmes
35% – self check-in
10% – in-room mobile
18% – in-room tablet
Awards:
Criton won the 'Best Technology Provider' award at the 2018 Travolution Awards and was Highly Commended for Best Use of Mobile
Criton won the 'Industry Breakthrough and Innovation Award' at the ASAP Awards 2018
Julie Grieve, Founder & CEO won the prestigious 'HOSPACE 2017 Best Entrepreneur Award'
SOURCE: Criton