Blingbird Launches Firstits-Kind Luxury Experiential Journeys in the Country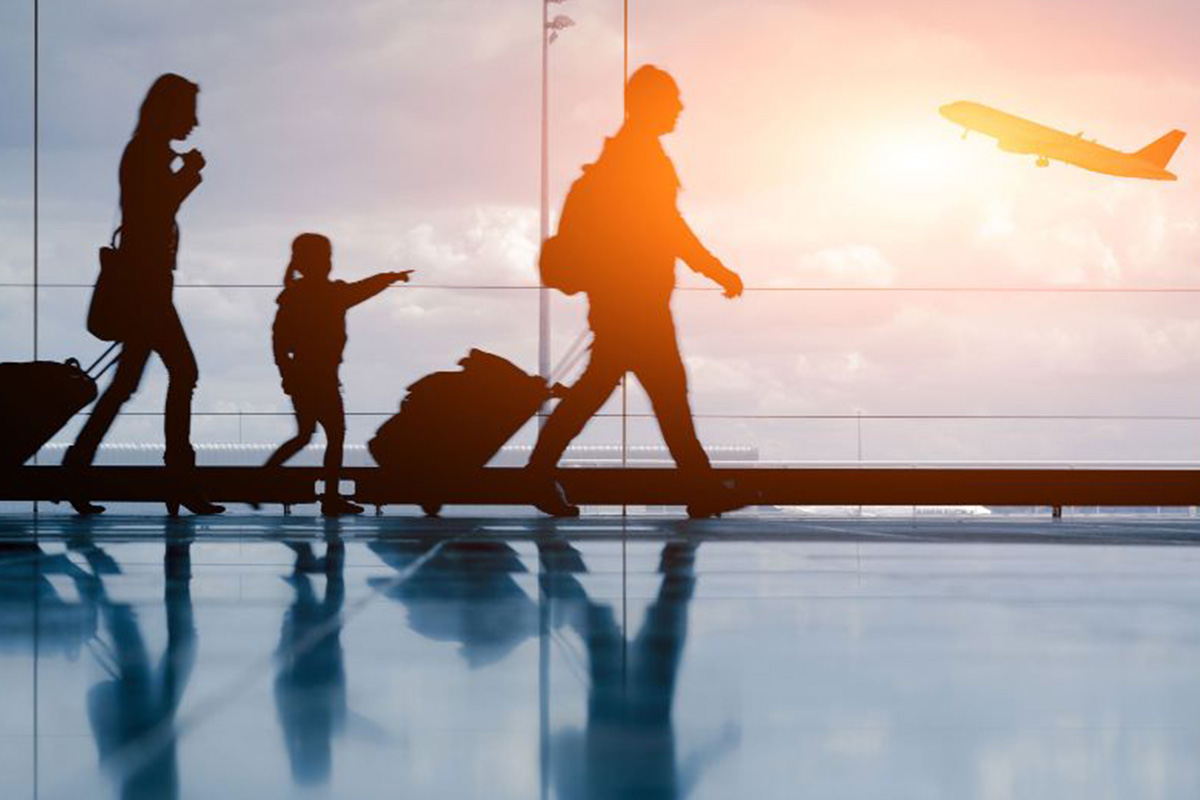 Reading Time:
2
minutes
Discover a destination with an exclusive experiential touch and finesse to up the wow factor
The founders of Blingbird, being luxury travellers themselves, recognized a growing need for curated exciting itineraries that promise a combination of luxury and experiential for bucket-list-worthy unique destinations. Keeping that in mind, Blingbird was born out of the growing demand for travel options in this segment.
The market is overloaded with offers and deals, enthusiastically promoted by travel agents, offering new destinations at throw away prices. This has led to a cookie-cutter mindset to the very idea of travel. All they are really offering is a chance to touch ground and are simply fostering a rising class of mindless tourism versus creating a true authentic experience.
Even though there is a market for budget traveller, the evolved premium quality travellers have very few choices or may be none. They have to sit back and give 100 hours of research to find a solution.
The market of travellers has changed and Blingbird serves the best to this demanding market. The concept got flooded with inquiries rising from premium luxury travellers of Mumbai, Delhi, Bangaloreand Hyderabad Region, with Chennai and Coimbatore too coming in.
Immersive travel that includes everything that a destination can offer with a creative touch added by Blingbird Luxury has been greatly appreciated in the whole country by exquisite travellers. It brings a complete solution to exhaustive search for a unique journey & exclusive luxury filled itinerary.
Blingbird has incorporated three levels of travel style options to cater to the needs of the luxury travel segment. The Paragon, will be for the traveller for whom every journey is an epitome of style, comfort, and opulence. The Paragon Traveler is a true connoisseur, one who is on the hunt for the rare, precious, and unique. A signature of the Paragon style are charter flights for less travel time, allowing one to visit remote places and spend more time exploring.
The Elite journeys are for the discerning traveller, who enjoys the comfort of seamless travel in a luxury setting. 4 and 5 star accommodations and the exclusivity of private experiences is an important component of a travel plan for them.
The Noble journeys are for the avid traveller who will not compromise on experiences. Travel today has become more activity based and the noble journey is an opportunity for the budding experiential traveller. They are an exploratory bunch, whose emphasis is on personal growth along with comfortable stays and transfers. They thrive in the social setting of a small group and enjoy an immersive cultural experience.
Look into Blingbird's exclusive curated journey, travelling to discover Norway in February & March and get the first look of Blingbird journeys that shall bring that urge in anyone to join this exciting action-filled trip.
Enticing Family Fun Packages Await at Kuala Lumpur's Sunway City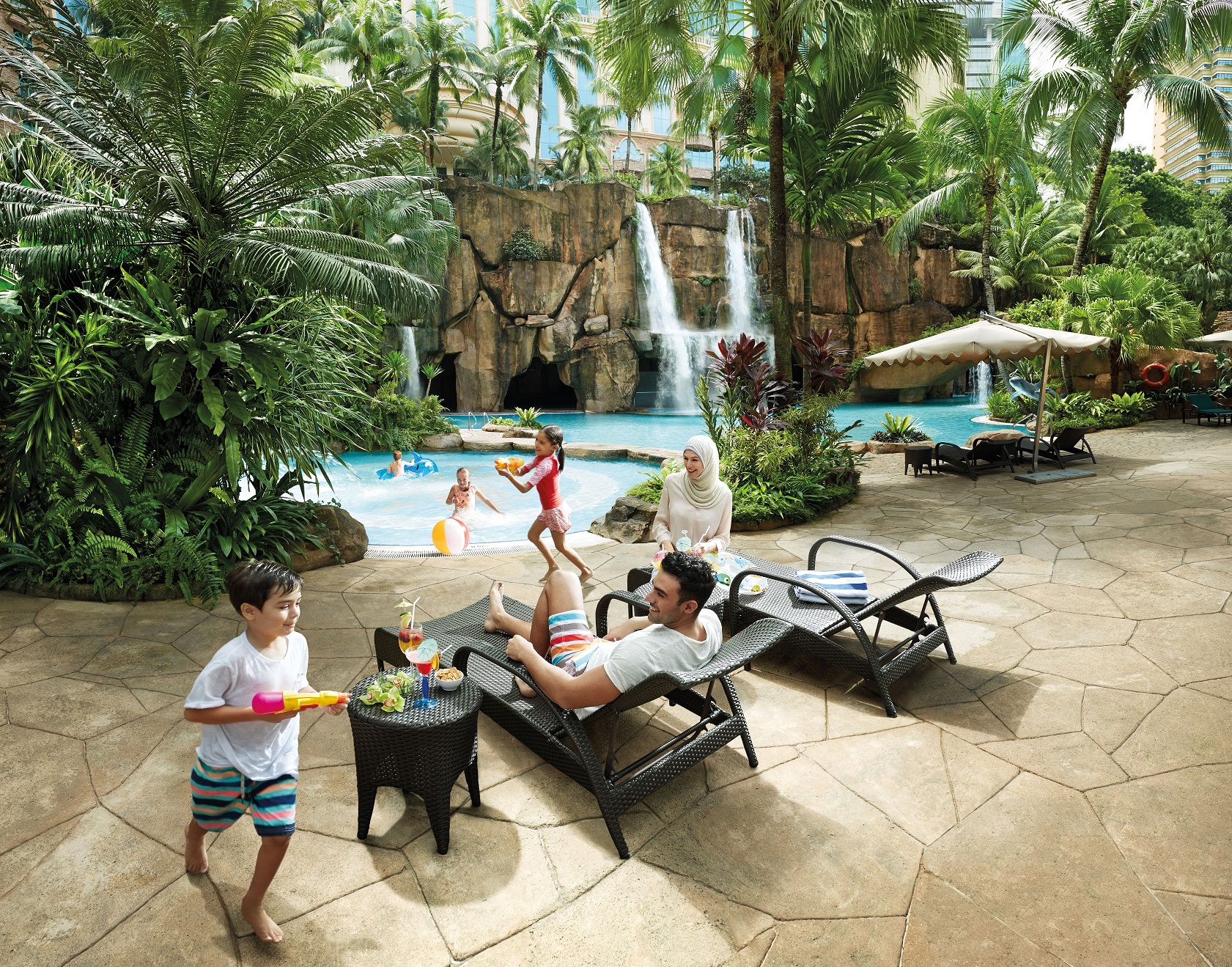 Reading Time:
3
minutes
Hotel stay, theme park passes, shopping vouchers for an all-inclusive experience; includes multiple same day re-entry into Sunway Lagoon theme park, an exclusive privilege for this package
Kuala Lumpur's Sunway Resort Hotel & Spa's Family Fun Package for two (2) adults and two (2) children offers an exciting prospect for an activity-filled break for the whole family. Located just 25 minutes from Kuala Lumpur city centre, within the vibrant 800-acre Sunway City, the integration destination offers a collection of 1,433 guestrooms, suites and pool villas within the flagship Sunway Resort Hotel & Spa, Sunway Pyramid Hotel and Sunway Clio Hotel, in addition to a host of leisure pursuits and facilities that combine to make it a truly memorable family vacation.
The Family Fun package offers guests a selection of a 2 days 1 night stay up to 6 days 5 nights with rates starting from MYR782 for two (2) adults and two (2) children below the ages of 12, inclusive of one (1) complimentary rollaway bed, complimentary welcome drinks and daily buffet breakfast. An exclusive privilege for guests of this package includes entry tickets for two (2) adults and two (2) children aged 12 and below to Sunway Lagoon theme park with multiple re-entry on the same day. For guests who book the 5 days 4 nights and 6 days 5 nights package, they will receive tickets for two (2) days to the theme park. The Family Fun Package is valid until 31 December 2019. Rates are quoted in Malaysian Ringgit (MYR) subject to 6% service tax. Additionally, MYR10 Tourism Tax (TTx) will be imposed on all hotel room rates on a per room per night basis to all non-Malaysian guests. Terms and conditions apply.
Sunway Resort Hotel & Spa Cluster of Hotels comprise of three (3) hotels within a single destination – the flagship Sunway Resort Hotel & Spa, Sunway Pyramid Hotel and Sunway Clio Hotel with a choice of over 1,433 guestrooms, suites and villas; coupled by a host of facilities including access to the Hotel's free-form landscaped swimming pool with a cascading waterfall and breath-taking surroundings, as well as a fitness centre overlooking the poolside complete with an aerobics studio and the latest fitness equipment, Sunway Resort Hotel & Spa provides endless hours of leisure for guests seeking relaxation.
For family-holiday goers, Sunway Pyramid Hotel offers larger accommodation with the Family Room; suitable for those travelling with young children for its vibrant interiors and a bunk bed. Whereas the Family Suite, measuring between 53 square-metres to 60 square-metres, is the hotel's largest rooms offering comfortable spaces, with added extras like two (2) bathrooms, a mini refrigerator, a microwave and extra bedding options.
The package which incorporates endless fun for the family at Sunway Lagoon theme park offers over 90 rides and attractions spread across its six (6) signature parks – Water Park, Extreme Park, Amusement Park, Wildlife Park, Scream Park and the Nickelodeon Lost Lagoon – the first Nickelodeon themed land in Asia. Among the attractions within the theme park includes the world's highest, largest and most thrilling water ride, the Vuvuzela, Malaysia's first permanent bungee jump by AJ Hackett, the country's first surf simulator – the FlowRider and the World's First Waterplexx 5D.
Retail therapy enthusiasts will be amazed by the selection at Sunway Pyramid Mall. Directly connected to the hotels, the mall is home to over 900 specialty stores, 170 food and beverage outlets, entertainment centres, and recreational facilities like an ice skating rink, 48-lane bowling alley, 12-screen cineplex and much more.
BOOK DIRECT & SAVE: Catch a #BigLittleBreak now and be rewarded when booking directly on http://www.sunwayhotels.com. Guests will enjoy a special rewards pack containing shopping and dining vouchers for Sunway Pyramid Mall worth over MYR2,000.
For enquiries or room reservations, please call: +603 7492 8000, or call toll-free (Malaysia Only) at 1-800-82-8888, e-mail: srhs.reservations or book directly on https://www.sunwayhotels.com. Sunway Resort Hotel & Spa Cluster of hotels are located at Persiaran Lagoon, Bandar Sunway 47500 Selangor Darul Ehsan, Malaysia.
For the latest news and offers at Sunway Resort Hotel & Spa, please connect via the hotel's Facebook page at https://www.facebook.com/SunwayResortHotelandSpa/
DASH Launches BlackDoors, A Home Sharing Platform With Shared Hotel Facilities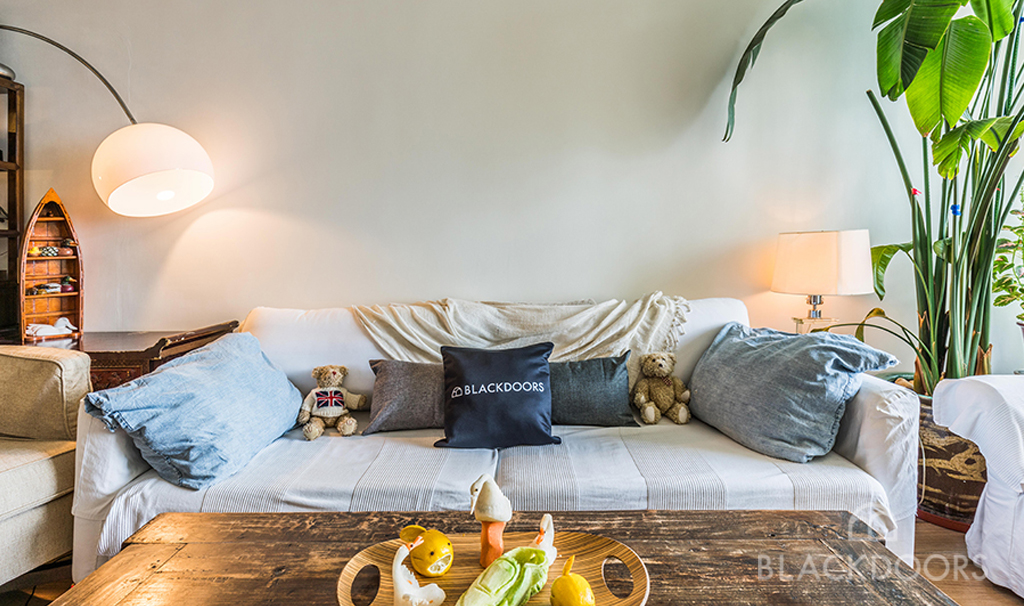 Reading Time:
2
minutes
Dash Suites, a Hong Kong based co-living space and hotel operator announces the launch of BlackDoors.com – a home sharing platform where travelers can enjoy nearby hotel-like facilities and exclusive member benefits.
In a strategic partnership with a global hotel chain, Dorsett Hospitality International, a subsidiary of Far East Consortium, a listed company in the Hong Kong Stock Exchange (00035.HK), BlackDoors collaborates with nearby gyms and swimming pool facilities, co-working spaces, food and beverage outlets, special events and interest groups for the platform's travelers to enjoy during their stay. The home sharing platform further recreates the hotel experience by operating a 24-hour concierge hotline and verifying all listings for authenticity before rating them. Travelers can enjoy the benefits of staying at a local home with the perks of hotel-like service and amenities readily available.
Aaron Lee, CEO of Dash Suites & BlackDoors says, "Home sharing is a good way to tackle a densely populated city's issue of high price and under supply of traveler accommodation as the world becomes more tech enabled and millennials more nomadic. This is why we went out to source and verify only the best listings from local hosts and the best neighborhood facilities nearby. By decentralizing both rooms and facilities, our home sharing platform recreates the entire hotel experience."
The company's vision is to redefine millennial traveler expectations of home sharing and co-living by offering a more affordable accommodation option with hotel standards.
BlackDoors
BlackDoors.com is the sister company of Dash Suites, a co-living space and hotel operator founded in 2014 by Tech entrepreneur Aaron Lee and 5-star Hotelier Jiho Kim. With the intent to provide affordable yet high-quality hospitality for millennial travelers, BlackDoors is a home sharing platform that recreates the hotel experience by operating a 24-hour concierge, verifying all listings for quality and sourcing nearby exclusive hotel-like facilities. BlackDoors and Dash Suites has previously raised US$1.7 Million from Mindworks Ventures, Capital Union Investments and Clearmind Capital.
Dorsett Hospitality International
Dorsett Hospitality International (DHI) is a subsidiary of Far East Consortium, a listed company in the Hong Kong Stock Exchange (00035.HK). DHI boasts over 7,800 rooms worldwide, providing quality service in 11 cities and over 27 hotels. DHI aims to give the best hospitality possible by delivering the 5 brand attributes – City Convenience, Social Connectivity, Priceless Delights, Active Wellness, and Vibrant Engagement.
14 Ski Areas, 15,000 Acres of Terrain and the Country's Best Snow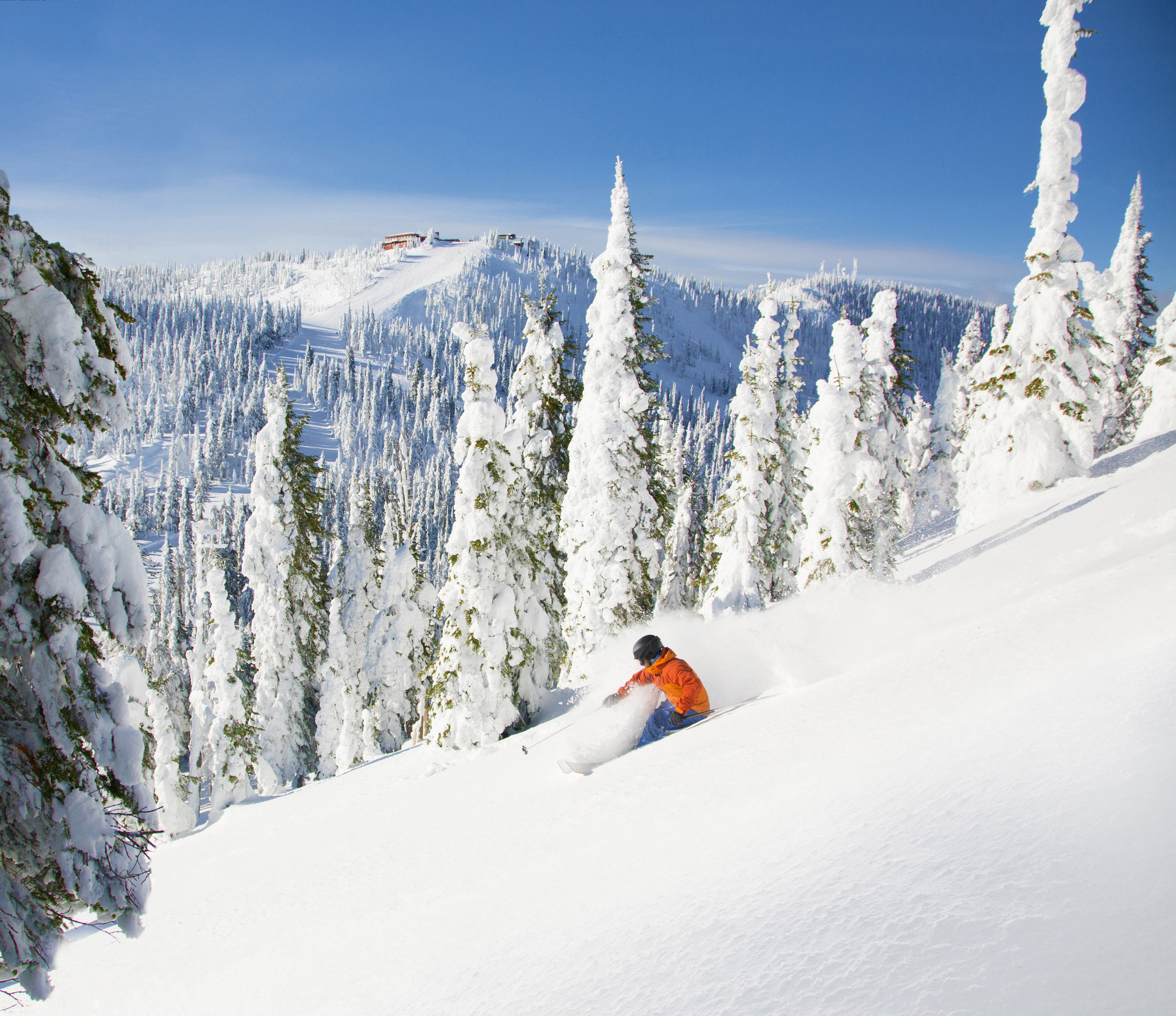 Reading Time:
3
minutes
While much of the West is home to great skiing, there's only one place that has more acres per skier than anywhere else in the continental United States—Montana. Anchored by two world-class ski destinations, Big Sky Resort and Whitefish Mountain Resort, Montana's well-rounded ski scene, charming mountain communities and cozy amenities make it one of the best locations for a winter ski trip.
Known for the "biggest skiing in America," Big Sky Resort has 5,850 skiable acres, 36 lifts and 4,350 vertical feet, providing plenty of room for skiers and snowboarders of all levels and abilities. New this year is the Ramcharger 8, the new 8-seat, high-speed D-line chairlift is the first of its kind in the world. Plus, even on its busiest days, the resort's wide terrain still offers two acres per skier. While skiers and snowboarders can find everything from lodging to shopping and dining at the resort, abundant hospitality services are also available in the mountain town of Big Sky, located just down the road from the resort.
More world-class skiing can be found at Big Sky's neighbor to the north, Whitefish Mountain Resort. Home to 3,000 skiable acres and with jaw-dropping views of the Flathead Valley and Glacier National Park, Whitefish Mountain Resort is known for the beautiful snow ghosts (trees covered in a thick ice called rime) that cover the slopes of Big Mountain, making skiing through many of the runs like gliding though a beautiful snow-covered wonderland. In addition, the resort has plenty of onsite amenities—including lodging, shopping and dining—but it's also located a short 15-minute drive from the charming town of Whitefish.
If you're looking for off-the-beaten-path skiing and deep powder, head to Lost Trail Powder Mountainand Discovery Ski Area.
Situated on U.S. Highway 93 south of Darby in the Bitterroot Valley, Lost Trail Powder Mountain is celebrating its 80th ski season this year. A local Montana favorite, Lost Trail welcomes snow early in the season, with fresh powder falling all winter long for an average of 325 inches of snow annually. No lodging is available on the mountain, but the nearby communities of Sula, Darby and Hamiltonprovide a wide variety of accommodations, dining options and local libations.
Located about halfway between Big Sky Resort and Whitefish Mountain Resort—and one of the earliest mountains to open this ski season—is Discovery Ski Area near Philipsburg.
Home to three faces that encompass 2,200 acres, Discovery has a variety of terrain that includes gentle runs, advanced groomed cruisers, mogul skiing and steep drops with deep powder. Its on-mountain lodge provides dining, drinks and rental gear. When skiing Discovery, be sure to plan time to explore the revitalized mining town of Philipsburg and wash your ski day down with chocolate from The Sweet Palace and a locally brewed beer from Philipsburg Brewing Company.
An easy drive over the mountains will take you to Great Divide, Montana's sunniest ski area. Situated on the Continental Divide near the state's capital city of Helena, Great Divide is a favorite among families with graceful groomers and wide-open bowls. This ski area rounds out its offerings with six terrain parks and live music every Friday night, making it a great location for a winter weekend of family skiing, especially when combined with an overnight stay in Helena, a visit to the city's carousel and a soak in Broadwater Hot Springs.
A scenic drive from Great Falls, Montana's Little Belt Mountains are home to one of the state's best skiing secrets, Showdown Montana. Big Sky Country's oldest ski area, Showdown has 640 acres of mixed terrain for beginner, intermediate and expert experience levels and is known for its friendly atmosphere and all-natural snow.
Additional skiing can be found at Bear Paw Ski Area south of Havre, Blacktail Mountain in Lakeside, Bridger Bowl Ski Area in Bozeman, Lookout Pass Ski & Recreation Area west of St. Regis, Maverick Mountain near Dillon, Montana Snowbowl in Missoula, Red Lodge Mountain in Red Lodge and Turner Mountain near Libby.
And while there's plenty of skiing to be found in Montana, there's more to a winter getaway than cruising down tree-lined slopes, conquering moguls or dropping into powder-filled bowls. Ski trip itineraries—combining downhill ski and snowboarding with dog sled adventures, natural hot springs and road trips—can be found at www.visitmt.com/places-to-go/trip-ideas/ultimate-ski-trips.html.
For more information on skiing in Montana, check out VISITMT.COM.