Blingbird Launches Firstits-Kind Luxury Experiential Journeys in the Country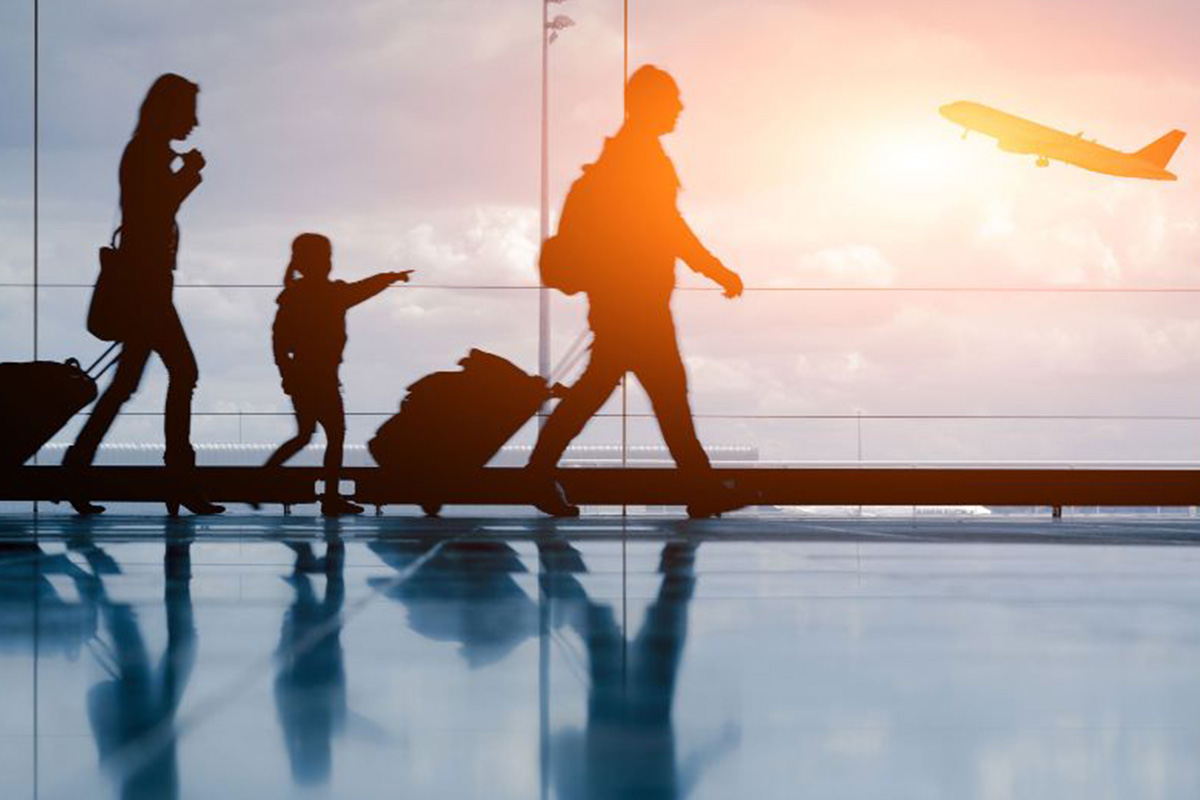 Reading Time:
2
minutes
Discover a destination with an exclusive experiential touch and finesse to up the wow factor
The founders of Blingbird, being luxury travellers themselves, recognized a growing need for curated exciting itineraries that promise a combination of luxury and experiential for bucket-list-worthy unique destinations. Keeping that in mind, Blingbird was born out of the growing demand for travel options in this segment.
The market is overloaded with offers and deals, enthusiastically promoted by travel agents, offering new destinations at throw away prices. This has led to a cookie-cutter mindset to the very idea of travel. All they are really offering is a chance to touch ground and are simply fostering a rising class of mindless tourism versus creating a true authentic experience.
Even though there is a market for budget traveller, the evolved premium quality travellers have very few choices or may be none. They have to sit back and give 100 hours of research to find a solution.
The market of travellers has changed and Blingbird serves the best to this demanding market. The concept got flooded with inquiries rising from premium luxury travellers of Mumbai, Delhi, Bangaloreand Hyderabad Region, with Chennai and Coimbatore too coming in.
Immersive travel that includes everything that a destination can offer with a creative touch added by Blingbird Luxury has been greatly appreciated in the whole country by exquisite travellers. It brings a complete solution to exhaustive search for a unique journey & exclusive luxury filled itinerary.
Blingbird has incorporated three levels of travel style options to cater to the needs of the luxury travel segment. The Paragon, will be for the traveller for whom every journey is an epitome of style, comfort, and opulence. The Paragon Traveler is a true connoisseur, one who is on the hunt for the rare, precious, and unique. A signature of the Paragon style are charter flights for less travel time, allowing one to visit remote places and spend more time exploring.
The Elite journeys are for the discerning traveller, who enjoys the comfort of seamless travel in a luxury setting. 4 and 5 star accommodations and the exclusivity of private experiences is an important component of a travel plan for them.
The Noble journeys are for the avid traveller who will not compromise on experiences. Travel today has become more activity based and the noble journey is an opportunity for the budding experiential traveller. They are an exploratory bunch, whose emphasis is on personal growth along with comfortable stays and transfers. They thrive in the social setting of a small group and enjoy an immersive cultural experience.
Look into Blingbird's exclusive curated journey, travelling to discover Norway in February & March and get the first look of Blingbird journeys that shall bring that urge in anyone to join this exciting action-filled trip.
"Artist in Hotel" Project B2F Elevator Hall Completed at Park Hotel Tokyo
Reading Time:
2
minutes
 Park Hotel Tokyo announced on February 19 that the elevator hall which was created as an extra production of the "Artist in Hotel" project is complete.
The "Artist in Hotel" project is Park Hotel Tokyo's version of "Artist in Residence" programs, whereby Japanese artists stay at the hotel and paint on walls and ceilings in guest rooms based on the concept "beauty of Japan." In 2017, the project was honored at the Japan Tourism Awards.
Artist OZ-Yamaguchi Keisuke, who worked on "Artist Room Kabuki" for the "Artist in Hotel" project, painted the second-basement floor elevator hall under the theme of "HAZAMA (interstitial space)." This means that the "spatial beauty" unique to Japan can now be enjoyed in the key space that welcomes guests to the hotel.
Park Hotel Tokyo General Manager Takayuki Suzuki said:
"The entrance connecting the mundane to 'Infinite time and space amid cognizant Japanese beauty' has been reborn. We invite guests to feast their eyes on the uniquely Japanese aesthetics of 'HAZAMA'."
Park Hotel Tokyo Art Project Manager Yoshitomo Fujikawa said:
"The completion of this art installation of the elevator hall is indeed befitting of an art hotel. We hope that all visitors will enjoy this."
Park Hotel Tokyo hopes that more guests will enjoy the "beauty of Japan" through this new art work in the form of an elevator hall.
Park Hotel Tokyo, opened in 2003, is located on the 25th floor and above in the Shiodome Media Tower. The 25th floor has the lobby and reception desk besides restaurants and a bar. The city's view can be enjoyed through the windows behind the reception desk. There are 270 guest rooms, located from the 26th to 34th floors. In 2013, Park Hotel Tokyo put forth a new concept, "Infinite time and space amid cognizant Japanese beauty." In line with this, every room on the 31st floor is decorated and turned into Artist Rooms, based on the theme "Beauty of Japan." To offer a memorable experience in various parts of the stay, Park Hotel Tokyo will continue to maximize the role of Japanese aesthetics and hospitality.
SOURCE: Park Hotel Tokyo
IHG® Welcomes Six Senses Hotels Resorts Spas to its Family of Brands
Reading Time:
3
minutes
IHG® (InterContinental Hotels Group), one of the world's leading hotel companies, has welcomed a new family member to its portfolio of brands, with the acquisition of Six Senses Hotels Resorts Spas.
Six Senses is renowned for its focus on wellness and sustainability, with each hotel and resort set in locations of incredible natural beauty that will stop you in your tracks, delivering an uncompromising level of service that will stay with you long after you've left. All of which has been recognized through a host of industry awards and accolades* including Travel+Leisure (World Best Award, Top Hotel Brand for two years in a row), TIME Magazine, Conde Nast Traveler and Skift to name a few.
Featuring properties in 12 countries, Six Senses is behind some of the world's most enticing hotels, resorts and spas, including: a 19th-century wine estate in the Douro Valley (Portugal), breathtaking island resorts in the Seychelles and Maldives, beach-side retreats in Indonesia, Thailand, Vietnam and Oman, a city escape in Singapore, and residences in the mountains of Courchevel (France).
Six Senses joins a growing number of luxury brands in the IHG family, including:
InterContinental® Hotels & Resorts, the world's largest luxury hotel brand, which recently celebrated the opening of its 200th hotel and was named World's Leading Hotel Brand title for the 12th time at the World Travel Awards (WTA). This is a brand dedicated to those who appreciate and enjoy The InterContinental Life – the glamour and exhilaration of fascinating places, mixed with international know-how and local cultural wisdom.
Regent® Hotels & Resorts, also recently acquired and now undergoing a repositioning which celebrates the brand's deep luxury heritage and revered legacy. Born in 1970, this collection of modern hotels and resorts is rooted in extraordinary living, with a legacy of luxury that endures to this day.
Kimpton® Hotels & Restaurants, the industry pioneer that first introduced the boutique concept to the U.S. The brand is now set to open in 20 new global destinations including 

Mexico City

, 

Paris

, 

Barcelona

, 

Bali

 and 

Shanghai

, each of which will showcase bold, playful design, award-winning dining and surprising amenities to ensure guests have the ultimate boutique hotel stay.
Across IHG's four leading luxury brands, guests can now enjoy nearly 300 luxury hotels around the world, with more than 100 set to open in the coming years.
As part of the IHG family, Six Senses is expected to expand to 60 properties within the next 10 years. This includes incredible new Six Senses hotels and resorts from a restored 14th-century fort in Rajasthan, to villas on a private island in Cambodia, and the brand's first hotel in North America – a contemporary duo of twisting towers designed by Bjarke Ingles near the High Line in Manhattan's West Chelsea.
IHG's Chief Executive Officer, Keith Barr, said: "IHG's growing portfolio of luxury brands is a collection of the very best in the travel industry. Each one offers something unique to our guests, and together they offer an unparalleled choice of locations and experiences. We're incredibly proud to welcome Six Senses into our family of brands and look forward to opening more stunning hotels, resorts and spas – each one staying true to Six Senses' world-renowned reputation for wellness and an unwavering commitment to purposeful travel."
Core to every Six Senses hotel and resort is a Six Senses Spa, where guests can relax, reconnect, and completely refresh. Guests are guided on a personal path to finding harmony and balance, to ensure positive and lasting benefits. Unique to the hospitality sector, Six Senses has also taken wellness out of the spa and integrated it across the entire stay, helping guests learn something new and reconnect with themselves, others, and the world around them.
"This is an exciting new era for Six Senses," said Six Senses Chief Executive Officer, Neil Jacobs. "IHG believes in our purpose to merge the two platforms of wellness and sustainability to promote personal health, and the health of the planet. Joining forces with IHG means we can use a wealth of systems and operational excellence to grow our brand and reach new markets without losing our quirky personality and playful touch."
In the near future guests will be able to book their Six Senses stay through IHG's booking platforms, such as the ihg.com website and the company's leading mobile app, and benefit from the advantages of the IHG® Rewards Club loyalty programme.
With 15 of the world's leading hotel brands and more than 5,500 hotels around the world, IHG offers travelers and members of its global loyalty programme IHG® Rewards Club, a hotel stay for all travel occasions.
SOURCE IHG (InterContinental Hotels Group)
Discover The World 'On The Go' With SOTC's Newly Launched Portal
Reading Time:
2
minutes
On The Go offers travellers a wide range of unique experiences and activities
For the new-age Indian traveller, planning a holiday abroad, is like going on a personal adventure – a journey that opens the horizons of their mind and provides exposure to the world. They are looking for novel, experiences that translate into enriching memories. Catering to the excursionists who like to tread the path less taken, leading travel and tourism company SOTC has launched On The Go, India's one-of-a-kind travel service for personalised tours.
If one is on a planned holiday but finds something that's piqued his/her interest, then they can now get more of the same trip with On The Go. Find the best value for time, energy and money, by witnessing the most popular tourist destinations in a completely different light. The portal captures the best a region has to offer and curates an unforgettable trip that's a perfect coming alive of the travellers' fantasies. So whether one has opted for a pre-planned SOTC tour and want to add more to the itinerary or simply explore the place in never-done-before manner, On The Go will set it up for them.
Empowered with a thorough understanding of the new-age traveller's mindset and expectations, On The Go offers customised experiences and activities for every wanderlust. Be it trekking through snow-capped Alps, sailing down The Nile, or learning to cook a traditional Bhutanese meal, Gen-Z now has the chance to tick off the next thing on their bucket list.
Mr. Daniel Dsouza, Head – Sales, India and NRI Markets, SOTC Travel said, "The new-age traveller is well-read, discerning and wants excitement, convenience and the best deals, all at once, when planning a journey. At SOTC Travel, the motto is providing a service that is flexible and personalised to match the customer's needs. Being diverse in terms of the choices is what adds more value to the customer experience. On The Go offers the most exclusive customisation in the holiday category, today. Through On The Go, customers can book their excursions, activities and experiences at their own convenience. They also have access to authentic reviews by other travel connoisseurs that help them make a smart decision."
Explore specially planned culinary tours, art workshops, sports sojourns, and more with India's one-of-a-kind experiential travel partner. Whether a customer desires to take a free-spirited helicopter ride, float into the clouds on a hot-air balloon with their beloved or head out on a honeymoon with a difference, On The Go is the perfect itinerary planner. Encounter the exhilaration of flexible travel and the ease of expert planning, with SOTC's most dynamic travel service, yet.
Visit: https://www.sotc.in/on-the-go and Explore the World
SOURCE SOTC Travel Limited