Huawei Cloud Accelerates Globalization Pace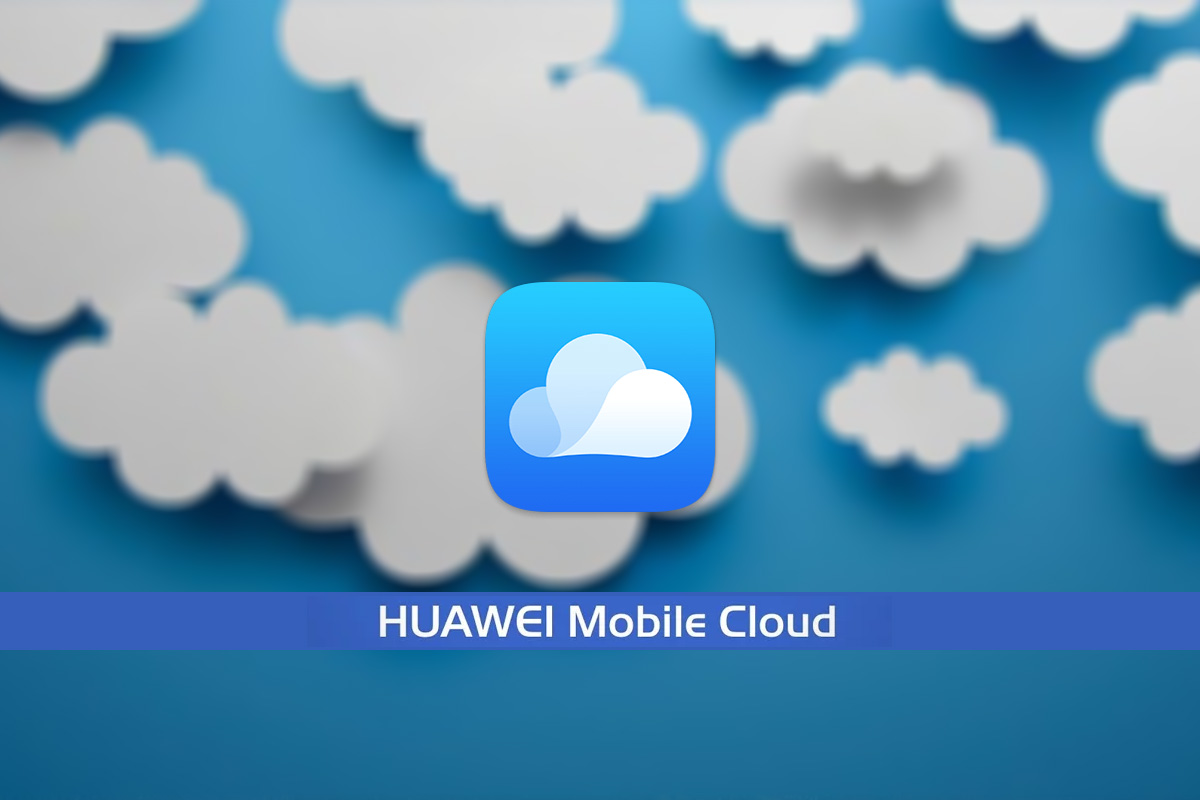 Reading Time:
2
minutes
By end of September 2018, Huawei Cloud has provided services in Asia Pacific, Africa, and public cloud services with Carriers in Europe, Latin America, besides China market. Huawei Cloud and partner public cloud are available in 14 countries and regions, and will be available in most of the regions around the world by end of 2018.
The third annual HUAWEI CONNECT, a global event for the ICT industry, opened yesterday in Shanghai. Themed "Activate Intelligence", this year's event focuses on AI: its challenges, opportunities, innovations, and practices.
On the event, Huawei launched its comprehensive AI strategy and full-stack, all-scenario AI portfolio which is designed to provide powerful support for Huawei Cloud EI(Enterprise Intelligence) and HiAI. Huawei is ready to work with all stakeholders to turn AI into a practical reality, making it inclusive and available for every person, every home, and every organization.
Deng Tao, Vice president of Huawei Cloud BU introduced that Huawei Cloud EI, an AI service platform for enterprises and governments, was released in September 2017. Huawei Cloud EI will be able to deliver a full-stack portfolio for enterprise and government customers.
"We are probably not the best today, but we must be the fastest growing player in cloud industry", said Deng Tao.
Established in March 2017, Huawei Cloud BU has unveiled more than 120 cloud services of 18 major categories that have already been proven. These cover more than 60 general solutions including SAP, high-performance computing (HPC), Internet of Things (IoT), Security, DevOps and more than 80 industry scenario solutions covering manufacturing, e-commerce, gaming, finance, Internet of Vehicles (IoV).
Referring to Huawei Cloud's globalization and next step, Deng Tao said, "Huawei Cloud is globalized at the beginning of set up. In order to meet the diversified needs of customers, we provide our products and technologies in the form of cloud services through Huawei Cloud and public cloud services with partners as Deutsche Telekom (Germany), Orange (France), Telefonica (Spain) and China Telecom. We have continuously innovated by partnering and launched public cloud services in Europe, Latin America, and China, including the Open Telecom Cloud, Flexible Engine, Telefonica Open Cloud and China Telecom Cloud. Based on Huawei's 30 years of ICT infrastructure experience and nearly 10 years of continuous R&D in cloud computing technologies, Huawei Cloud can provide a one-stop solution to large enterprises, addressing their challenges in digital and cloud transformation, as well as to small and medium-sized companies that aim to expand their business."
In 2018, HUAWEI CLOUD officially launched Hong Kong Station, Russia Station and Thailand Station. By end of September 2018, Huawei Cloud has provided services in Asia Pacific and partner public cloud services in Europe, Latin America, besides China market. Huawei Cloud and Huawei partner public cloud are available in 14 countries and regions, and will be available in most of the regions around the world by end of 2018.
In the future, HUAWEI CLOUD will keep leveraging its hardware and software advantages to improve cloud service user experience, operations and maintenance (O&M) efficiency and security capabilities. Additionally, Huawei will cooperate with partners to provide the best solutions for enterprises.
Excitech to Deliver Common Data Environment to Heathrow Airport Limited
Reading Time:
2
minutes
Excitech, the UK leader in technology and services for the construction sector, has been awarded a 7-year framework agreement to lead a consortium comprising GroupBC and Autodesk technologies to deliver Heathrow Airport Limited's chosen Common Data Environment (CDE) solution.
The CDE is at the heart of Heathrow's Information Management strategy.  It will be its primary common information repository and allow for specific controls to be put in place to share information in a controlled manner with suppliers and across Heathrow Departments. It will provide world-class information and asset management in line with emerging industry-standards, ensuring the efficient whole-life management of Heathrow's critical assets.
David Hughes, Excitech's managing director said, "Having worked on the Terminal 5 construction project we are excited to be involved in this latest strategic project at Heathrow.  The Autodesk and GroupBC technologies being deployed are market-leading and will enable Heathrow to trust the data they hold and have the confidence to make decisions based on 'one version of the truth."
The project is already underway and is expected to be complete by December 2020.  It will see the deployment of Autodesk's BIM 360 visualisation and design tools integrated and underpinned with management and governance from GroupBC's Enterprise CDE.
Jo Ellman Brown, PMO Director at Heathrow said, "We are aiming to be the first airport operator in the world who can leverage value from our digital assets, allowing our people to work in a safe environment, design and plan in a collaborative way, and operate a fully integrated asset system.  With a long-established relationship with Excitech, we're delighted they were the successful bidder on this project.  We anticipate that the solution they have proposed will significantly improve the management of our critical assets."
As well as enabling Heathrow to have accurate and up to date information readily available in the CDE, the new solution will result in fewer surveys and reduced costs as a result of earlier and greater collaboration across all parties.  In addition, maintenance costs will reduce through better, earlier clash detection and more accurate maintenance information being readily available.
Polystar's Enhanced 5G Core Network Testing Capabilities Help CSPS on Road to Commercial Deployment
Reading Time:
2
minutes
Polystar, a leading supplier of Customer Experience Management, Network Monitoring and test solutions for the telecom industry today announced that Solver, its advanced virtual test solution for mobile networks, has been enhanced with support for the N2 interface, allowing end-to-end testing of the new 5G core network. This strengthens Solver's current 5G test capabilities, such as support for testing 5G SBA and virtualised CUPS architectures.
Ensuring that the first 5G networks are delivered on time, on budget, and, crucially, with the correct functionality is a complex process. To meet these challenges and to ensure that networks perform as expected requires rigorous testing. Polystar's award-winning Solver solution has been enhanced with new 5G features that enable mobile network operators to validate 5G performance as part of their release and deployment schedules. It is already in action, testing key functionality in new 5G deployments.
The first step in testing such deployments is to validate 5G core functionality. Specifically, mobile network operators and their equipment vendors must test the N2 interface, which connects the access node (NG-RAN gNodeB) and the Access and Mobility Management Function (AMF) in the core. This is the primary path for the transmission of signalling, connection, contextual and other information from the RAN to the core. Solver is used to generate test messages across the N2 interface, validating connectivity and the correct flow of information.
"This is an important milestone along the road to commercial availability of 5G networks and a pioneering step for Solver," commented Thomas Nilsson, CTO of Polystar. "Solver is helping mobile network operators prove the operational effectiveness of their 5G investments, ensuring that they meet challenging performance and launch demands."
The next step is to test voice and data services from the 5G-NR RAN to demonstrate that live users can access the full capabilities offered by 5G. Polystar's Solver solution is already equipped with the necessary adaptations for 5G and will play a key role in this and other deployments.
"At Mobile World Congress, we'll hear a great deal about new 5G deployments," adds Mr Nilsson. "The success of these will depend on their full verification and validation. Solver provides these capabilities and is a key asset for mobile network operators as they seek to capitalise on their 5G investments."
SOURCE Polystar
Nielsen Launches SMARTSTORE in Hong Kong
Reading Time:
2
minutes
Nielsen has added a new product solution to their Shopper toolkit – a creative and unique solution for retailers and manufacturers globally, helping them get closer to shopper behaviour at the moment of truth and uncover What's Next.
The solution helps retailers measure, evaluate and optimise a range of retail concepts on sales and profit, based on how target shoppers react at the moment of truth, in any store format. It helps measure the effectiveness of Point of Sale Merchandise (POSM) based on what shoppers "See, Think and Do".
SMARTSTORE is designed to radically transform how the industry conducts shopper research today by creating a remarkably realistic and immersive simulation of a 3D, 360 total store environment. Testing in a virtual environment eliminates the unnecessary risk of trial-and-error execution because things can be perfected thus providing retailers with cost, time and flexibility.
Sue Temple, VP Global Product Development, Nielsen Consumer Insights Division says, "This solution has been put together using the latest virtual reality technology available and adapting it to create a unique, fully immersive shopper research and merchandising solution.  We have partnered with our clients through our SMARTSTORE development process in pilot projects over the last several months to make sure it meets their needs as we bring SMARTSTORE to life. We have launched it in 12 markets in 2018 and are excited with today's launch and hope this would drive greater insights into shopper behaviours at the moment of truth and build collaborative partnership between retailers and manufacturers in Hong Kong."
SMARTSTORE builds a live environment, creating multiple scenarios helping in comprehensive analytics of shopper experience (track shopper head, eye and feet movements, 3D heat maps, etc). This also drives affordable research costs for retailers through the "Attention, Appeal, Action" framework thus building confidence in commercial results and measurable ROI on research investment.
"The challenging market environment has spurred changes to consumer shopping mindset and behavior. With shoppers spending more rationally, in-store execution and shopper activation take center stage. It is essential that manufacturers and brand owners understand the behavior and priorities of in-store shoppers in order to lure them with the right offerings," said Michael Lee, Managing Director, Nielsen Hong Kong & Macau. "The introduction of SMARTSTORE is a testimony to our innovation capabilities, a cutting-edge solution that enables our clients to project results close to the reality and make the right preparations to win over the market shares. We are very pleased to launch SMARTSTORE, one of our continuous commitments and investments, to kick off Nielsen Hong Kong's 50th anniversary celebration."
SOURCE Nielsen