Wirecard Wins KaDeWe, Oberpollinger and Alsterhaus as Customers for Alipay Payments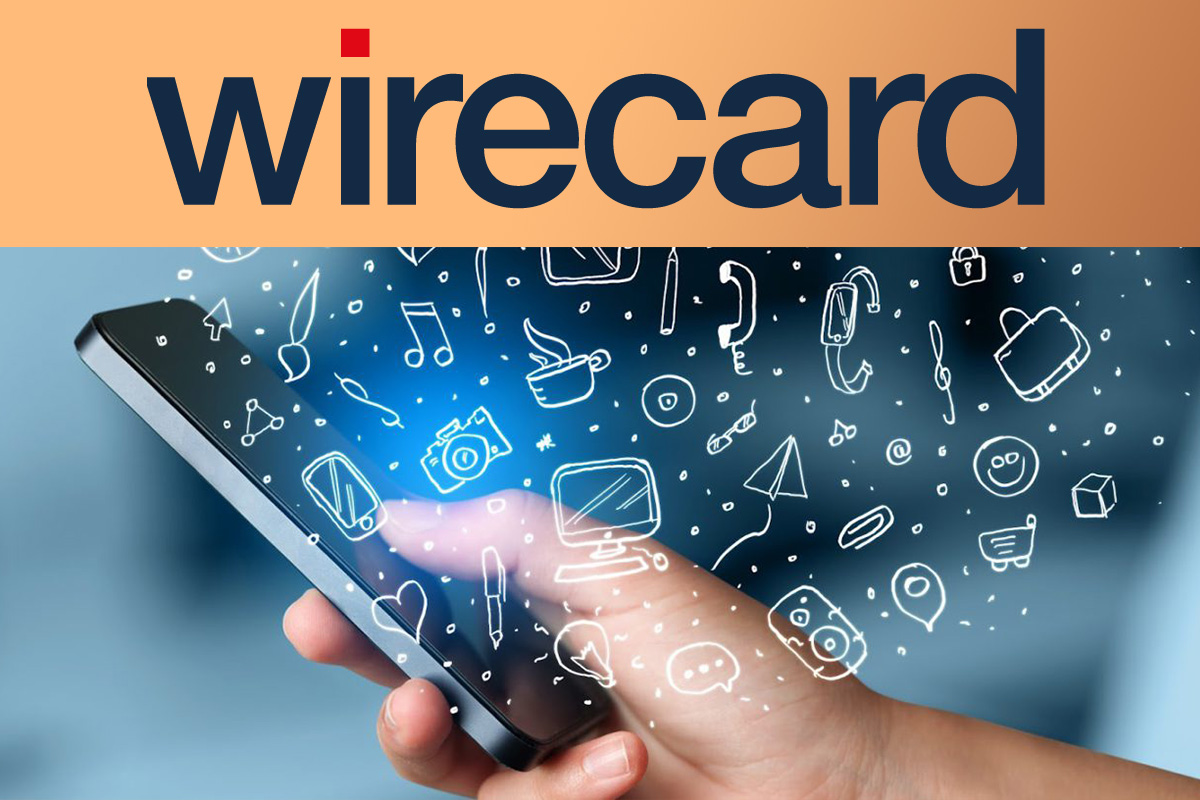 Reading Time:
3
minutes
– Integration of the mobile payment technology into the KaDeWe department stores' central checkout system, just in time for Golden Week 
– Fully digitized payment solution at the point of sale enabled by Wirecard 
Wirecard, the global innovation driver for digital financial technologies, wins KaDeWe Group GmbH as a new customer for Alipay payments, China's leading mobile payment solution. With Wirecard technology, the Chinese payment method has been integrated into the POS system of department stores belonging to the Group. Initially, this is offered in nine checkouts at KaDeWe in Berlin, one at Oberpollinger in Munich, as well as one at Alsterhaus in Hamburg. A later integration into further checkouts is planned. As part of the cooperation, Wirecard provides acceptance and takes care of the complete processing of payments. The integrated technology has started in time for the "Golden Week", an important Chinese holiday lasting several days, which is traditionally used very intensively for long-distance travel.
Thanks to the cooperation, KaDeWe, Oberpollinger and Alsterhaus, which are some of the most important department stores in Germany and are highly renowned in Europe, can benefit even more from the tourism boom from China. Every year, more than eight million Chinese tourists travel to Europe and spend more than any other nation in the world on shopping, averaging over 3,000 eurosper trip. For Chinese consumers, brand awareness plays a decisive role in their purchasing decision. Branded and luxury products which make up the core range of the KaDeWe Group, such as high-quality shoes, bags, watches and jewelry, are among the most sought after products. In this environment, luxury department stores can now establish themselves as attractive providers for Chinese customers. By accepting payments via Alipay, they are also gaining the trust of a young and financially strong target group with a high web-affinity. The average transaction volume for individual merchants offering Alipay via Wirecard is around 800 euros. The highest single transaction to date paid via Wirecard with Alipay is a good 40,000 euros.
Robert Palmer, Head of Alipay EMEA: "The department stores of the KaDeWe Group are among the best-known in Germany for Chinese tourists. Since Alipay payments are now accepted, thanks to our in-app marketing platform the department stores become even more visible for Chinese customers who'll also enjoy a better shopping experience, because for them now the payment process will now be just as comfortable to them as it is in China."
Dr. Michael Peterseim, CFO of the KaDeWe Group: "Chinese tourists are a particularly important target group for our department stores, which is why we want to meet their expectations in the best possible way. We are therefore particularly pleased to be able to offer these customers the opportunity to make their purchases in our stores with the Alipay App. Throughout the integration process, Wirecard has given us the benefit of its professionalism and experience, making Wirecard a reliable and trustworthy partner for the future."
Christian Reindl, Executive Vice President Sales Consumer Goods at Wirecard: "Our goal is to help merchants digitize their processes, offer their customers flexible payment options and improve their offerings at all levels. We are very pleased that with the KaDeWe Group we have now won three of the most renowned premium department stores in the country as customers."
Paying with Alipay is straightforward: Customers who want to pay cashless with their Alipay app simply show the retailer their smartphone display with a barcode. The merchant scans it with a hand-held scanner and the payment process is started immediately. Wirecard initiates the payment in the background. The customers confirm their purchase by entering the password and receive a payment receipt. Another advantage: The Alipay App enables merchants to send their Chinese customers special offers via push message shortly before they arrive at their destination.
More information can be found at: https://www.wirecard.de/alipay/
Alma Celebrates Its Platinum Anniversary – 20 Years of Global Leadership
Reading Time:
1
minute
Alma, one of the top five global leaders of energy-based medical and aesthetic solutions, today announced global launch of its 20th anniversary celebrations, kicked-off in Milan, one of the world's beauty capitals, during WCD tradeshow
From its early days, Alma has been at the forefront of medical and aesthetics technologies, carrying the torch of revolution in various arenas around the world, determined to become a market leader. Today, Alma is a world-leading provider of energy-based solutions for the surgical, medical aesthetics and beauty markets, delivering cutting-edge technologies to its partners and customers in over 80 countries.
Alma's 20th anniversary events and activities will span around the world throughout 2019, celebrating our journey guided by our key values:
Wellbeing of body and soul, a positive celebration of life
Knowledge – harness the industry's brightest minds to lead our endless engagement with science, technology, manufacturing and much more
People First – people are our power and passion
Daring – being first and doing things differently, constantly challenging ourselves and embracing change in this dynamic world we live in
Modern Life – crafting our work around the way people live today, seeking for authentic, inherent realities, identifying trends alongside timeless truths, welcoming the world's diverse beauty with open arms
"We are delighted to announce our 20th anniversary and invite all of you to join our global celebration. With 20 years of successful and impactful operation behind us, we are excited and committed towards the future – for you, for life," said Lior Dayan, Alma's CEO.
SOURCE: Alma Lasers
Learn more about Quantum Technology and Quantum Mechanics with Dr. André Xuereb at TCE2019 Prague
Reading Time:
2
minutes
Decades of research, laboratory curiosities, and world-changing effect notes are starting to be implemented worldwide and the age of quantum is here.
Whenever we are talking about the atomic clock (which already 69 years old) or supercomputers, everything in the natural world can be described by quantum mechanics.
Although, the theory was born a century ago, what is notable about the effort now is that the challenges are no longer scientific but have become matters of engineering. A new industry is born and the future definitely looks exciting as the quantum industry covers far more than just quantum computing. Quantum technology harnesses the strange behavior of tiny particles for a whole range of applications, including navigation tools, enhanced imaging technology, and extremely precise timing devices.
Quantum techniques can also be used to improve the efficiency and capacity of communication channels on a global scale and the method used is Photonics.
The method is focused on the use of light particles, photons, to transmit or carry information. This has been proved to be a less resource-intensive process, since photons are more accessible than other sources of energy, and fiber cables weigh around 40 times less than cables currently used for telephone lines and broadband internet.
During the inaugural PICANTE Tech Conference Europe, we are bringing together industry leaders, scientist and will discuss (among other topics) the investment opportunities in Quantum Technology and Nanotech.
The panel discussion which is titled "Discussions and Investment Opportunities in Quantum Technology and Nanotech" will be joined by Dr. André Xuereb, Professor of Atomic and Quantum Physics at the University of Malta.
About Dr. André Xuereb
André Xuereb is physicist from Malta. He read for an undergraduate degree in mathematics and physics at the University of Malta, a Ph.D. in theoretical physics at the University of Southampton in the UK, and a master degree in entrepreneurship at the University of Malta. He is a professor of atomic and quantum physics at the University of Malta, is Science Policy Officer of the Malta Chamber of Scientists, represents Malta on several European research networks, and was recently elected as the first Maltese member of the Global Young Academy. André has an active career in science, having established and leading the quantum research group at the University of Malta, and co-owns an educational software startup.
PICANTE Tech Conference Europe is designed to bring both people and knowledge together and provides the excellent ecosystem of networking and learning opportunities without interruptions with emphasis on comfort and communication. After learning from genuine world-class experts and wayseers, meeting achievers shaping the B2B ecosystem, all attendees will get the chance to grab a drink and relax while networking at the evening social gathering.
REGISTER HERE or BROWSE THE AGENDA/PROGRAM!
Seats are limited (Super Early Bird Rate – valid through 30th of June)
Elekta Wins 2019 'Medical Device Engineering Breakthrough' Award From MedTech Breakthrough
Reading Time:
2
minutes
Annual awards program recognizes outstanding health and medical technology products and companies
Elekta (EKTA-B.ST), today announced that MedTech Breakthrough, an independent organization that recognizes the top companies and solutions in the global health and medical technology market, has presented the "Medical Device Engineering Breakthrough" award in the 2019 MedTech Breakthrough Awards program to Elekta for its Elekta Unity MR-linac.
Elekta Unity combines two technologies: a state-of-the-art 1.5T MRI scanner and a best-in-class 7 MV linear accelerator, driven by breakthrough real-time adaptive radiotherapy software. It provides the ability to reshape the dose based on daily changes in shape, size and position of the tumor and surrounding healthy anatomy, as visualized with MRI, and then enables accurate dose delivery with real-time visualization of the tumor.
"We reserve our Medical Device Engineering Breakthrough award for recognizing transformative technology and Elekta Unity is a shining example of groundbreaking medical technology deserving of this designation," said James Johnson, managing director, MedTech Breakthrough. "In addition to Elekta Unity displaying breakthrough engineering that combines precision radiation therapy and high-field MR imaging, Elekta Unity addresses one of the most critical healthcare issues in the world with a focus on providing the next generation of cancer care."
The mission of the MedTech Breakthrough Awards is to honor excellence and recognize the innovation, hard work and success in a range of health and medical technology categories, including Robotics, Clinical Administration, Telehealth, Patient Engagement, Electronic Health Records, mHealth, Medical Devices, Medical Data and many more. This year's program attracted more than 3,500 nominations from over 15 different countries throughout the world.
"It's an honor for Elekta to win this prestigious award," said Richard Hausmann, Elekta's President and CEO. "The Unity system's breakthrough technology demonstrates our leadership in precision radiation medicine and commitment to the needs of the patient and cancer care team delivering treatment."
Robert Woolston, Managing Director at DCA Design International, Elekta's design partner for the MR-linac system, commented, "Congratulations to all involved in the development of Elekta Unity. We are delighted to see this system winning award after award and most importantly to see it improving cancer patients' radiotherapy experience and outcomes, as it ushers in a transformation in precision and personalized cancer treatment."
Through Elekta Unity's integrated and responsive software, tumors and surrounding tissue can be precisely located, their movement tracked, and treatment adapted in real time based on live information. This allows treatment plans to be adapted while the patient is on the table in response to changes in tumor position, shape, biology and the relationship to sensitive organs over time.
SOURCE: Elekta