Pulmonary Wellness & Rehabilitation Center to Launch Online Wellness Program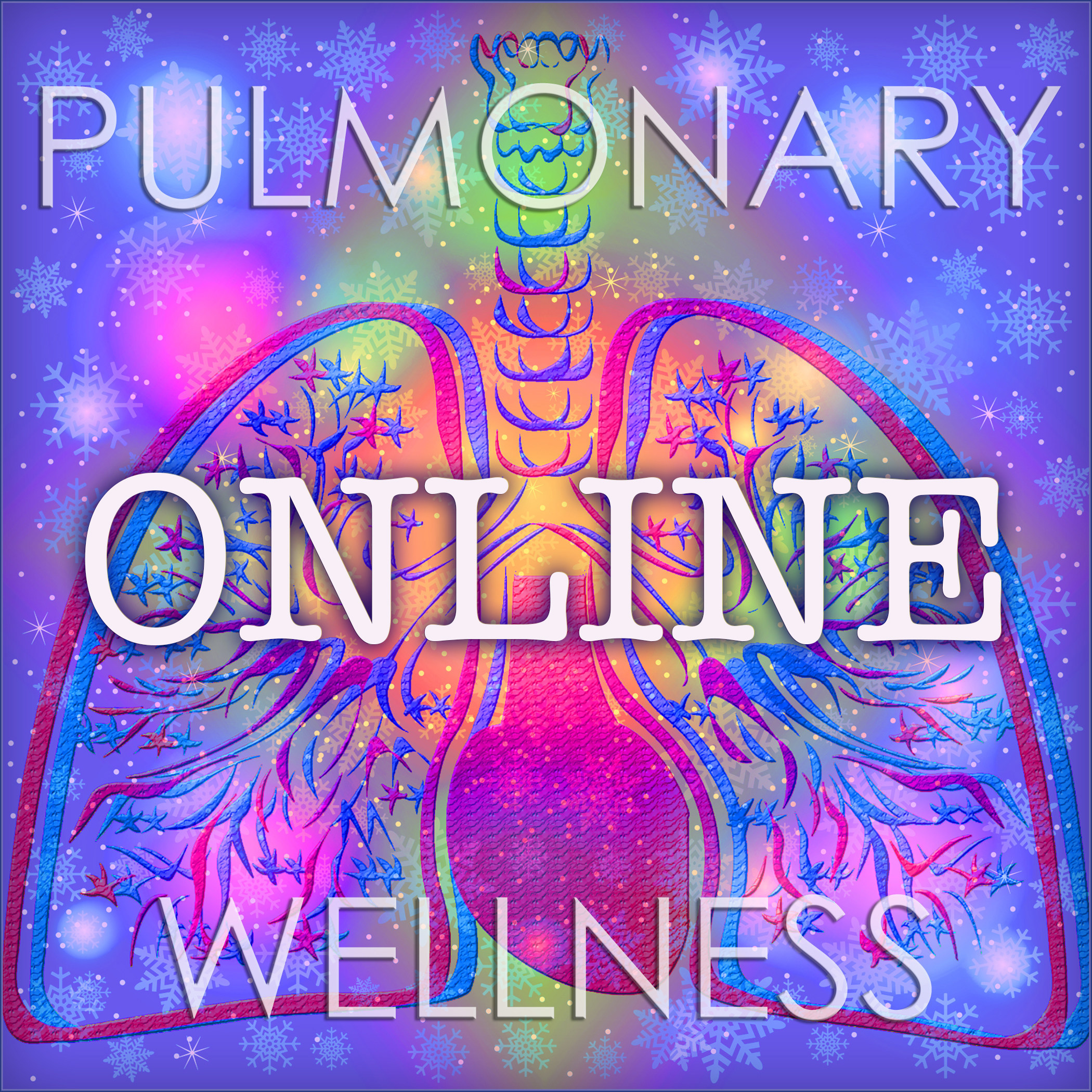 Reading Time:
3
minutes
– Six-Week Pulmonary Boot Camp Aims to Motivate Patients and Alleviate Symptoms –
The Pulmonary Wellness & Rehabilitation Center, now in its 21st year of providing the highest quality and most expertly delivered patient experience in Pulmonary Wellness, is launching a new 6-week Pulmonary Wellness Online Boot Camp. The program – a collaborative effort between the most accomplished wellness & rehabilitation professionals in the field – will officially launch on October 15, 2018 and offer daily motivation, insights, exercise and education programs to enhance the quality of life for respiratory patients.
Dr. Noah Greenspan, DPT, CCS, EMT-B, founder of the Pulmonary Wellness & Rehabilitation Center and Board-Certified Clinical Specialist in Cardiovascular and Pulmonary Physical Therapy with more than 25 years of experience, is the visionary behind the Boot Camp. Under his direction, the Center has conducted more than 100,000 exercise sessions and been named "Best of the United States" in cardiovascular and pulmonary physical therapy. Dr. Greenspan is also the author of Ultimate Pulmonary Wellness, a comprehensive resource for all people living with respiratory disease, including patients' families, caretakers and clinicians. In addition to print and e-books, Ultimate Pulmonary Wellness is also available to read free of charge on the Center's website, at https://www.pulmonarywellness.com.
"The Pulmonary Wellness Boot Camp is a fantastic complement to our existing on-site services and an effective way for individuals suffering from respiratory disease to take the necessary steps towards alleviating their symptoms," said Dr. Greenspan. "The overwhelming majority of people who need pulmonary wellness & rehabilitation don't have access for any number of reasons. Now, from the comfort of their own homes, participants will be motivated, educated, and activated – significantly improving their quality of life."
Lesson content delivered daily will include cinema-quality educational presentations, daily meditations and motivations, exercise sessions, live interactive group seminars and Q&A Sessions, and personalized 1-on-1 phone or video consultations.
Each aspect of the Boot Camp is presented by the most experienced experts with a combined 364+ years of experience in the field. The diverse team of professionals consists of Dr. Donna Frownfelter, internationally-recognized clinician, author, educator and consultant in the area of Cardiovascular and Pulmonary Physical Therapy; Donna Wilson, RN, MSN, RRT, clinical nurse specialist, and personal trainer with the Integrative Medicine Service at Memorial Sloan Kettering Cancer Center; Mark Mangus, RRT, RPFT, FAARC, a 48-year veteran of respiratory care and 2017 Specialty Practitioner of the Year for the American Association of Respiratory Care; Brian Trzaskos, PT, LMT, CSCS, CMP, MI-C, practicing physical therapist and founder/director of the Institute for Rehabilitative Qigong and Tai Chi; and Marion Mackles, BS, PT, LMT, founding member of the Pulmonary Wellness & Rehabilitation Center, and chief of the Center's Airway Clearance Unit; and Dr. Greg Sweeney, PT, DPT, CCS, cardiopulmonary clinical specialist and Program Manager of the Cardiac and Pulmonary Rehabilitation Centers at NYU Langone Medical Center. Together with Dr. Greenspan, this team of experts will lead the Boot Camp in an effort to alleviate the symptoms of Chronic Obstructive Pulmonary Disease (COPD), Idiopathic Fibrosis (IPF) and Pulmonary Hypertension (PH).
The Pulmonary Wellness Boot Camp is the latest service offered by the Pulmonary Wellness & Rehabilitation Center, which since 1998 has been empowering patients to lessen and reverse the effects of their diseases and effectively manage symptoms. The facility offers monitored exercise, nutritional counseling, stress management/relaxation training, airway clearance, smoking cessation, and rehabilitative Qigong and Tai Chi for pulmonary health. They also offer the Ultimate Pulmonary Wellness Lecture and Webinar Series, an on-demand educational experience featuring insights and tips from Dr. Greenspan. The full archive of webinars can be found online, at:
https://www.pulmonarywellness.com/webinars.
Additional Boot Camp information, including Early bird membership registration, is currently available online, at
https://pulmonarywellnessonline.com.
Additional information about Dr. Greenspan and his team at the Pulmonary Wellness & Rehabilitation Center is available online, at
https://www.pulmonarywellness.com.
Yara and IBM join forces to transform the future of farming
Reading Time:
3
minutes
Yara and IBM will combine world-class agronomy and cutting-edge technology to develop the world's leading global digital farming platform.
Yara International (OSE: YAR), a global leader in crop nutrition, and IBM (NYSE: IBM), today announced an agreement to build the world's leading digital farming platform, providing holistic digital services and instant agronomic advice.
Yara and IBM Services will jointly innovate and commercialize digital agricultural solutions that will help increase global food production by drawing on the two companies' complementary capabilities: Yara's unrivalled agronomic knowledge, backed by more than 800 agronomists and a century of experience, and IBM's digital platforms, services and expertise in artificial intelligence (AI) and data analytics.
"Our collaboration centers around a common goal to make a real difference in agriculture. To be able to responsibly feed a growing population, it is critical that farmers increase food production on existing farmland to avoid deforestation. Yara and IBM will develop digital solutions that empower professional and smallholder farmers to optimize farming practices to increase yields, crop quality and incomes in a sustainable way," said Terje Knutsen, EVP Sales and Marketing in Yara.
The joint global digital farming platform will apply artificial intelligence, machine learning and in-field data to unlock new insights for farmers. The digital platform will have worldwide coverage and aspires to reach 100 million hectares of farmland – which is equivalent to twice the size of Spain or close to 7 percent of all arable land worldwide* including millions of smallholder farms.
"As demand for food rises along with the world's population, the digital farming platform will play a key role in increasing global farming yields in a sustainable way. The collaboration is a perfect symbiosis of IBM's capabilities in AI, big data management and blockchain technology and Yara's agronomic knowledge, farmer-centric digital innovation, and proven track record in improving farming across the globe," said Luq Niazi, IBM Global Managing Director Consumer Industries.
As a first step, Yara and IBM will establish joint innovation teams, collaborating at digital hubs in Europe, Singapore, the US and Brazil. The teams will work closely with IBM researchers to develop new capabilities, such as visual analytics and machine learning techniques for crop insights. The first services are planned for end 2019.

Advancing the digital frontier of farming
The Yara/IBM partnership will focus on all aspects of farm optimization. One specific area of collaboration will be weather data. The ability to respond optimally to weather conditions is critical for farming. By merging analytical insights from IBM's Watson Studio, IBM PAIRS technology, The Weather Company and other services, with Yara's unrivaled crop knowledge and modelling capabilities, the joint platform will not only provide hyperlocal weather forecasts but will in addition give real-time actionable recommendations, tailored to the specific needs of individual fields/crops.
As the joint digital farming platform expands, the teams will explore innovative business solutions to integrate the joint platform into the IBM Food Trust, IBM's blockchain-enabled network of food chain players. This will allow for greater traceability and supply chain efficiency as well as ways to tackle food fraud, food waste and sustainability. It will firmly link the farm into the full food chain, creating a holistic approach to food production from farm to plate.
The contract was signed in April 2019.
*World Bank, FAO.
SOURCE: IBM
Sono Motors to Produce Sion in Sweden
Reading Time:
2
minutes
The first series production solar electric vehicle (SEV) developed by the German mobility provider Sono Motors is to be manufactured in Sweden. As Sono Motors officially announced today, the first generation of the Sion will be produced in Trollhättan by National Electric Vehicle Sweden (NEVS). The plant located there was home to the production lines of the long-standing and innovative automobile manufacturer SAAB. In total, an initial 260,000 vehicles will roll off the production line in Trollhättan over an eight-year period. Production will commence in the second half of 2020. After the ramp-up period, approximately 43,000 Sion a year will be manufactured in two-shift operations. Production will be carried out using one hundred percent renewable energy.
"In NEVS, we found the perfect partner for us," says Thomas Hausch, Chief Operating Officer, Sono Motors. "Together, we share a vision of intelligent and resource-conserving mobility. We also value our partner's specific expertise based on their many years of experience in traditional automobile development and production in combination with proven expertise in the area of electromobility."
The innovative vehicle concept of the Sion already represents tomorrow's mobility today – the aim of which needs to be the reduction of vehicles on the roads through more sustainable and more efficient usage. The Sion will therefore be equipped ex works with integrated sharing options. These enable the owner to share the vehicle itself, individual journeys, or even energy via a mobile application (goSono app), developed by Sono Motors. A bidirectional charging function enables the Sion to both receive and supply electricity, power electrical devices independently, and feed energy to other vehicles or into the electricity grid. Thanks to full-surface solar integration, the vehicle battery can be charged with pure and free solar energy worth up to 34 kilometers' range per day in addition to its regular WLTP range of 255 kilometers.
For its market launch, the Sion will be rolled out in one single variant version costing 25,500 euros. There are plans afoot to develop other vehicle models based on the vehicle's platform.
Since the presentation of the prototypes in summer 2017, the Sono Motors team has been going on test drive road shows all over Europe. On the occasion of the cooperation with NEVS, the next road show will take place in Sweden. Sono Motors has so far taken approximately 9,800 partially paid preorders for the Sion.
SOURCE Sono Motors GmbH
New Research Identifies the Technology That Hotel Guests Really Want
Reading Time:
3
minutes
Research conducted by leading travel technology firm Criton reveals the importance of hotel technology to improve the experience of today's travellers
Dependence on mobile phones when travelling is brought into sharp focus by a survey of more than 3,600 travellers which reveals a growing appreciation for bespoke travel apps. Research commissioned by Edinburgh-based hospitality firm Criton, highlights that loyalty programmes, self-check-in/out and accessing your hotel room via a digital door key are primary requirements of today's guests.
 The findings highlight crucial information for all hoteliers, with guests' smartphones now recognised as an essential tool for delivering and improving their travel experience. With 45% of respondents travelling for leisure more than four times a year, findings showed that 62% of respondents regularly use an accommodation app, with the figure increasing to 67% amongst business travellers.
If their favourite hotel was to have its own app, 74% of respondents overwhelmingly stated they would use this digital channel, with only 10% favouring an in-room device such as a hotel's smartphone or tablet. This reinforces Criton's core belief that the future of hotel technology is own device. Hoteliers no longer need to absorb the cost of installing in-room devices when their guests travel with their own smartphone and are more comfortable with the apps and content within it.
The opportunity to check-in via an app and access their hotel room via a digital door key was warmly received with 58% likely or very likely to want this technology. With 68% finding it unacceptable to queue at reception for longer than five minutes, offering guests access to a service which global chains already offer is fast becoming a core priority for independent operators.
Respondents prioritised loyalty programmes as their favoured element of hotel technology with 53% recognising it as their top requirement. In a competitive landscape, the opportunity to drive direct and repeat bookings through a personalised loyalty programme will ensure hoteliers save on OTA commission while creating their own closed marketing group to upsell onsite services and facilities.
Underlining modern travellers' awareness of technology, the survey found an audience ready to talk about tech use and expectations while travelling. Reflecting on the results of the survey, Julie Grieve, founder and CEO of Criton, which developed the UK's first intuitive app builder for the hospitality sector, said:
"Increasingly, today's travellers are downloading apps that help them get around and stay connected with their hotel. That level of tech awareness or even dependency also raises expectations for information, guest services, such as check-in, digital key and offers and incentives to reward their loyalty.
"Respondents to the survey were people who travel regularly, with the majority opting for a mid-range hotel or accommodation. It is increasingly clear that adopting technology has to be seen as an imperative for all hospitality providers; it is not something purely for the major franchises."
Criton lets independent operators compete with big chain technology through an easy to use platform. From digitising the traditional hotel room guest book to PMS, live chat, digital door key and in-room ordering integrations all contained within a fully-branded hotel app; Criton supports hospitality businesses with their digital transformation strategies and work with clients across the UK and overseas.
Research Methodology:
An online survey ran from Tuesday 26th March until Monday 1st April and received a total of 3,654 responses, of whom 1,311 were classed as business travellers.
Key Findings:
45% of travellers stated they travel for leisure 2-3 times a year
36% travel for business
39% use TripAdvisor as main source of research and inspiration before booking a hotel, followed by 29% of respondents relying on online search
40% of travellers said they regularly stay in a 4-star (boutique) hotel, with 6% in a 5-star (luxury) hotel. The majority (47%) stated they regularly stay in a 3-star (mid-range) hotel
53% have at least one hotel app on their phone
74% would use a hotel app if their favourite hotel had one
55% stated it is acceptable to wait at check-in 2-5 minutes
62% would be likely or very likely to check-in to a hotel via an app
58% would be likely or very likely to check-in to a hotel via an app and use digital key
App usage
62% use an accommodation app regularly (eg Airbnb)
57% use a transport app regularly
47% use an airline app regularly
36% uses a hotel app regularly
The hotel technology that respondents seek:
53% – loyalty programmes
35% – self check-in
10% – in-room mobile
18% – in-room tablet
Awards:
Criton won the 'Best Technology Provider' award at the 2018 Travolution Awards and was Highly Commended for Best Use of Mobile
Criton won the 'Industry Breakthrough and Innovation Award' at the ASAP Awards 2018
Julie Grieve, Founder & CEO won the prestigious 'HOSPACE 2017 Best Entrepreneur Award'
SOURCE: Criton