Lydia Can't Breathe Releases New 'Zebra' Music Video – Inspired by True Events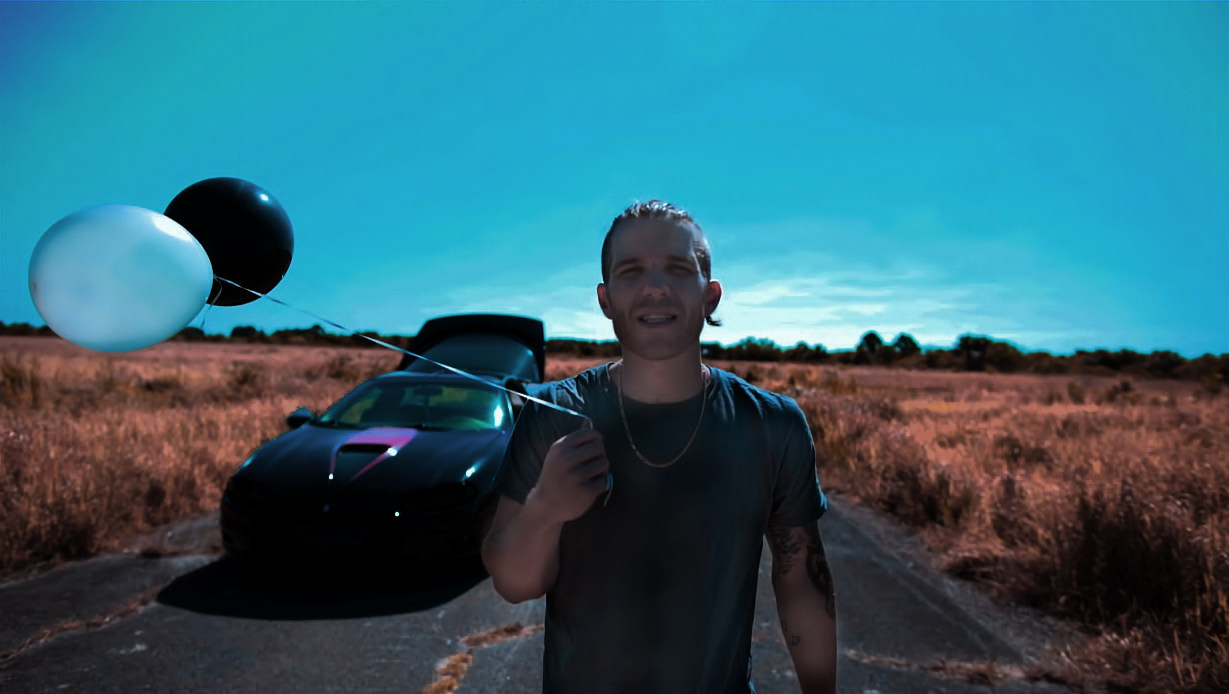 Reading Time:
2
minutes
Check out the story behind the video along with exclusive photos from the shoot.
Today, LYDIA CAN'T BREATHE is excited to reveal a brand new hard-hitting music video for their multi genre influenced rock anthem Zebra, the latest single from the band's recent album, Tastes New. The previously unreleased music video directed by Marlon Sorrentino is now available. Below, watch the new video and see an exclusive photo set.
Watch the video here: https://www.youtube.com/watch?v=lp-bjGo8nkM&feature=youtu.be
"Zebra" is a song that is inspired by true events and hits home for lead singer Kyle Bolduc. The song discusses the aftermath and reality one is faced with when caught breaking the law. "The song came about after two of my friends lost their freedom and had to fight the system to gain it back."
Kyle adds, "We decided on the video for 'Zebra' to bring out the story and meaning behind the lyrics, it is a good example of transparency in modern music, I like to dig for ideas that are meaningful and write lyrics that are inspired by true events."
The music video profiles a former member and friend of the band during their run in with the law. The title, lyrics, wardrobe and clips from the video symbolize a deeper meaning of the song and offers a glimpse into the dramatic event.
"Zebra" follows the second single and title track off their latest album "Tastes New" released in early 2018.
While online visit these links to see more videos by LYDIA CAN'T BREATHE:
"Adventure Out" music video: https://youtu.be/VtbmoamhzSc
"Tastes New" music video: https://youtu.be/_l21xVOJNH0
"Edibles" lyric video: https://youtu.be/3L-EKRyt5JA
LYDIA CAN'T BREATHE recently announced their "So Much Left to Say" fall tour kicking off October 19in Deerfield Beach, FL at American Rock Bar. See below for a full list of confirmed tour dates:
LYDIA CAN'T BREATHE Tour Dates:
10/19 – Deerfield Beach, FL @ American Rock Bar
10/20 – Palm Bay, FL @ Space Coast Harley Davidson
10/26 – Fayetteville, NC @ The Drunk Horse Pub
10/27 – Harrisburg, PA @ Harrisburg Midtown Arts Center
10/28 – Holbrook, NY @ Rams American Pub
10//29 – Poughkeepsie, NY @ The Loft (The Chance Theater)
10/31 – Gates , NY @ Pineapple Jack's
11/2 – Heath, OH @ Muddy Creek Saloon
11/3 – Syracuse, NY @ The Insideout Tavern
11/4 – Mansfield, OH @ The Electric Company
11/6 – Westland, MI @ The Token Lounge
11/8 – Janesville, WI @ The Back Bar
11/9 – Green Bay, WI @ Phat Headz
11/10 – West Dundee, IL @ RocHaus
11/11 – Sturtevant, WI @ Route 20
11/13 – Nashville, TN @ Rocketown
11/15 – Knoxville, TN  @ The Concourse
11/16 – Charlotte, NC @ The Rabbit Hole
11/17 – Florence, SC @ 507 Live
Melodic, catchy riffs, unforgettable aggressive vocals, with traces of hip hop describe the sound you can expect to find on Tastes New. On the album Lydia Can't Breathe has constructed a sound unique to the usual genre classifications while discussing topics that touch on political views, social issues, depression, and anti-war.
Lydia Can't Breathe features the energetic vocals of frontman Kyle Bolduc. Plus instrumentation from Ryan Cowell on guitar, Josh Runfeldt on drums, and Shad Roundy on bass. The magnitude of their presence and work ethic has landed the band opportunities to play Rockfest with acts such as Asking Alexandria, Incubus, Rise Against to name a few.
New Album: http://hyperurl.co/90sr0j
Music Video: https://youtu.be/lp-bjGo8nkM
Facebook: https://www.facebook.com/lydiacantbreathemusic
Website: https://lydiacantbreathe.com
Lenovo and Intel's Much-anticipated Legion of Champions III 2019 is Here and Raring to Go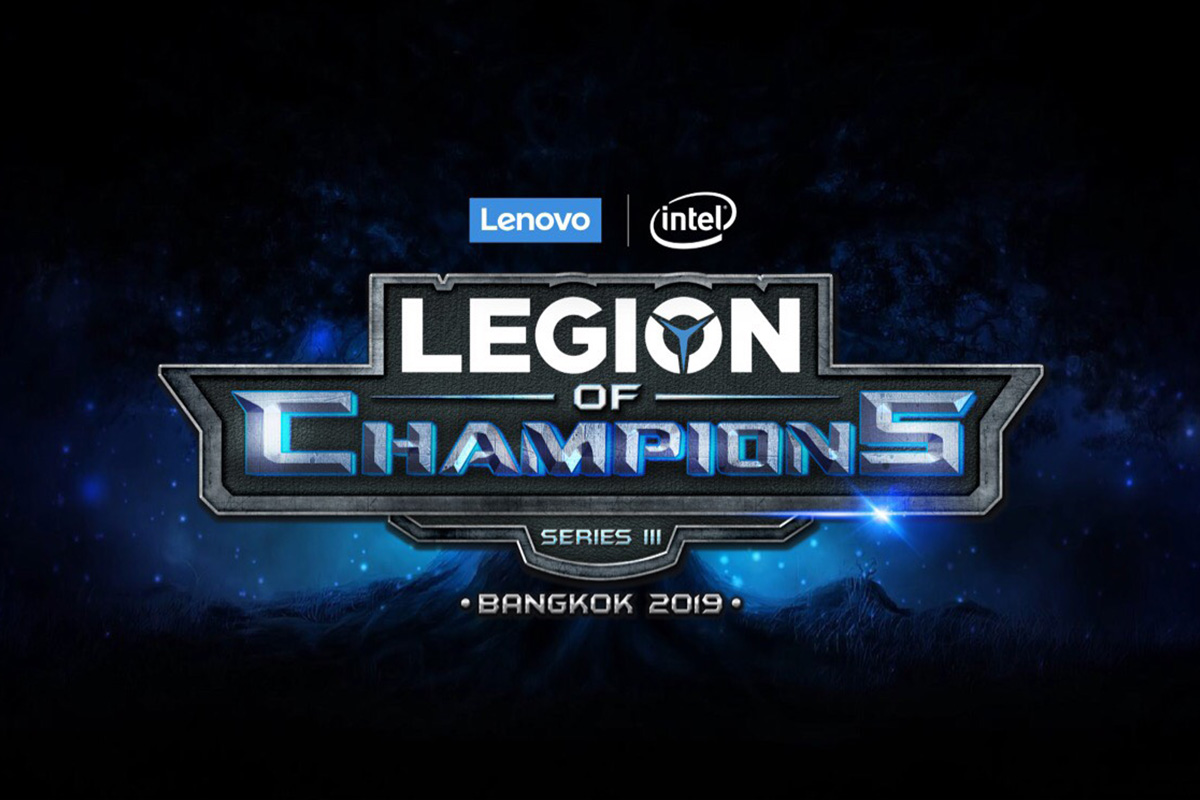 Reading Time:
2
minutes
The third edition of the eSports tournament has commenced, with 12 gaming teams from 11 markets in the region competing for glory and the right to Asia's gaming crown
Lenovo (HKSE: 992) (ADR: LNVGY), the world's leading PC and smart device manufacturer, has announced the kick-off of its Legion of Champions Series III (LoC III) Grand Finals. In partnership with Intel, this eSports competition will bring together over 60 gaming talents from 11 markets across Asia Pacific, as they seek to be crowned 2019's LoC III champions.
This year's tournament is the biggest one yet, including first-time competitors India, Japan and Korea, in addition to Hong Kong / Macau, Indonesia, Malaysia, the Philippines, Singapore, Taiwan, Thailandand Vietnam. After multiple elimination rounds at the local level, in-market winners will face-off in an intense international showdown at Central Plaza Ladprao, Bangkok, from 25-27 January, 2019.
"LoC is a testament to Lenovo's ongoing commitment to foster Asia's gaming community. With eSports' meteoric rise in legitimacy and influence in the region, our initiatives seek to further connect like-minded enthusiasts and empower the next generation of gamers," said Ken Wong, President, Lenovo Asia Pacific. "Lenovo Legion was designed with gamers' needs in mind and we will continue to provide the most exciting and relevant gaming experiences and devices."
"With the rapid growth in Esports and gaming in Asia, Intel continues to support the industry through partnerships with the ecosystem, including global and regional gaming leagues such as Legion of Champions (LoC) with Lenovo, and provide the gaming community with the best-in-class gaming experience powered by Intel technologies," said George Chacko, Global Account Director for Lenovo,Asia Pacific and Japan.
During the previous LoC, which was held earlier this year, the tournament had welcomed participation from close to 7,000 gamers and 20,000 on-site attendees. Such events have become crucial and valuable moments for Lenovo to interact with the community and better understand their gaming needs and motivations. The evolution of Lenovo Legion has been driven by feedback from the gaming community itself, with its latest innovations offering purposeful design to match the needs of the modern avid gamer – stylish and sophisticated on the outside, yet savage on the inside, delivering supreme performance for work and play.
"LoC has become an annual highlight of Asia's gaming calendar, and we are thrilled to be a part of it for the first time," said Rahul Agarwal, CEO and Managing Director, Lenovo India. "Our gaming product Legion has come a long way in nurturing the gaming community in India by providing them the chance to compete in an international championship."
Local champions and grand finalists will be competing for a total combined prize pool of USD$35,000(approximately INR 25,16,000) – the largest of any LoC tournament yet. At the end of the competition, the winning team will walk away with USD$7,000 and USD$5,000 worth of Legion Y530 notebooks, while the first and second runners-up will take home USD$3,000 and USD$2,000, respectively.
Spectators can expect to experience the grit and tenacity of the gamers as they band together to seize the championship title. Those who wish to be part of the excitement may also take part in the Rise of Legion walk-in tournaments, LAN party, and cosplay contests. Follow the epic journey at https://www.legionloc.com/.
Sling TV brings first vMVPD to Oculus Go virtual reality headset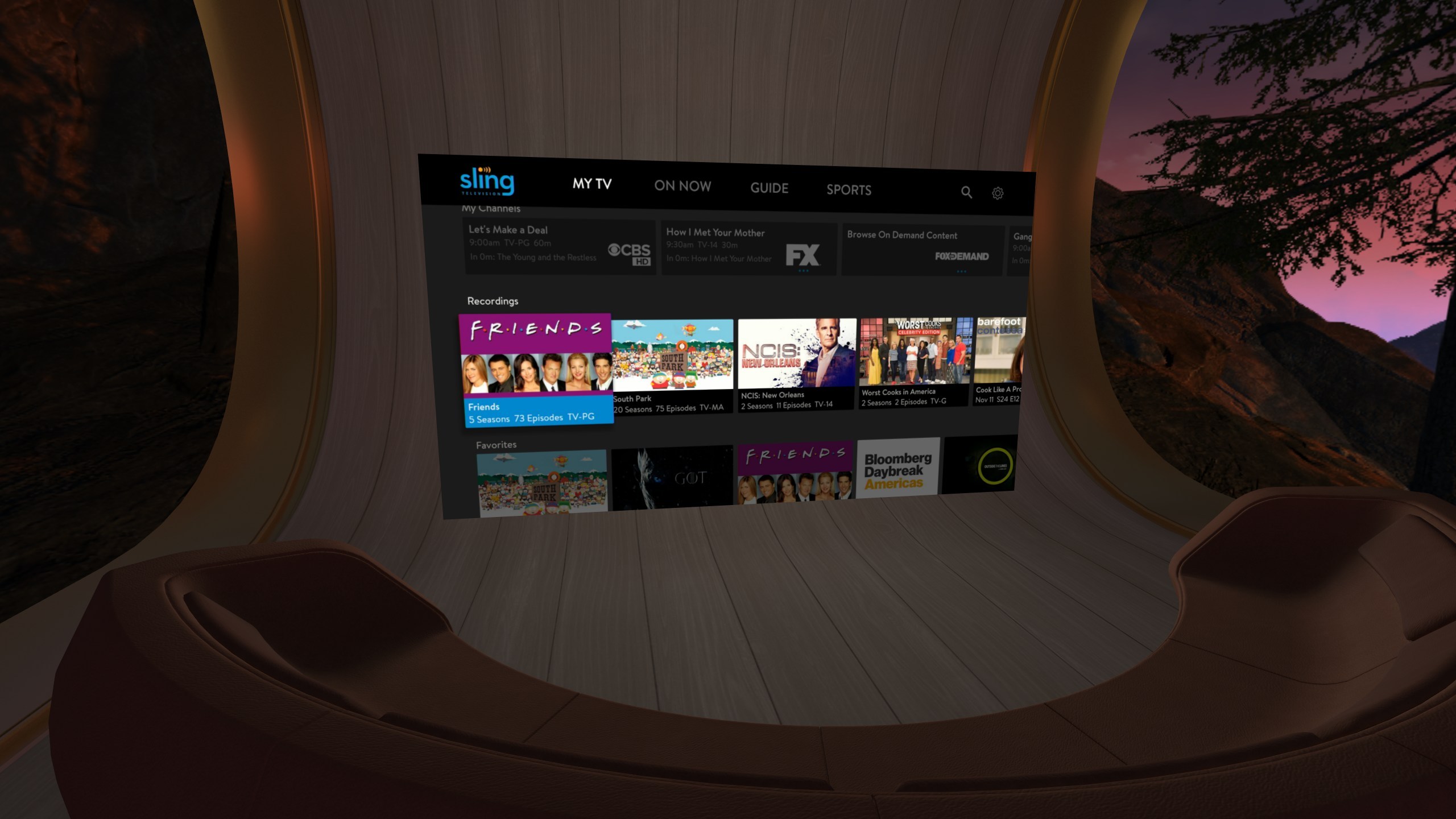 Reading Time:
1
minute
Sling TV today became the first virtual multichannel video programming distributor (vMVPD) to launch on Oculus Go, the all-in-one wireless virtual reality (VR) headset. The Sling TV experience on Oculus Go is equivalent to watching on a 180-inch television. For a limited time, customers who purchase and activate a new Oculus Go will receive an $80 credit toward Sling TV subscription services.
"No big screen, no room, no problem. Sling TV on Oculus Go gives customers an incredibly large screen, high-resolution experience anywhere they get a WiFi connection, without the need to connect to a phone or PC," said Jimshade Chaudhari, vice president, product management, Sling TV. "Oculus Go is a real game-changer in giving people a personal home theater experience wherever they are, with its crystal-clear optics and portable design."
Starting today, Oculus Go users will see Sling TV available in the Oculus app store. Internet connection and Sling TV app download required for access to service.
Customized entertainment experiences, including the most popular sports, breaking news, TV series, movies and more, are available on Sling TV starting at $25 per month. For a limited time, new owners of the Oculus Go will receive an $80 credit toward Sling TV subscription services. More information on this offer is available at sling.com/oculus.
The launch expands Sling TV's device footprint, as Oculus Go joins more than 17 platforms supported by Sling, including smart televisions, tablets, game consoles, computers, smartphones, streaming devices and now, VR headsets.
Oculus Go features premium optics with a fast-switch LCD display that renders at a resolution of 2,560 x 1,440 and the headphone-free, built-in speakers deliver a 3-D, spatial audio experience.
For more information on Sling supported devices, visit sling.com/devices.
Shiseido inaugurated an innovative digital O2O advertising solution on "HKG My Flight" mobile app launched by JCDecaux Transport at Hong Kong International Airport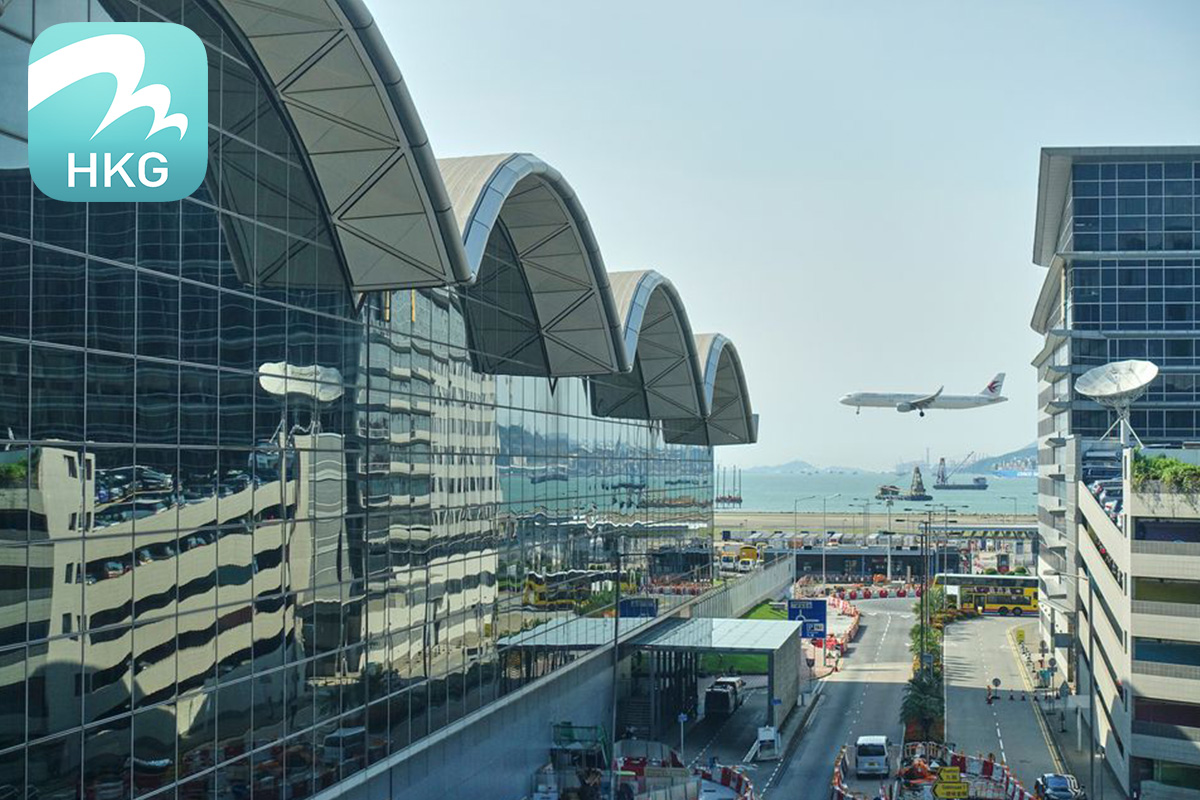 Reading Time:
2
minutes
Airport Authority Hong Kong partners with JCDecaux Transport to proudly announce the newly launched innovative digital (O2O) advertising platform on the airport authority's mobile app "HKG My Flight" to connect with passengers and maximize the audience-reach synergy of Hong Kong International Airport advertising.
The award-winning "HKG My Flight" mobile app developed by Airport Authority Hong Kong, is designed to create a personalized passenger experience via the mobile app. Air passengers can access to real-time flight information, airport navigation, and enjoy connection to free Wi-Fi upon arrival at Hong Kong International Airport.
World-renowned beauty brand Shiseido has taken the lead in capitalizing this innovative digital (O2O) advertising solution to enhance audience engagement. Shiseido's Splash Ad will appear at the landing page while the airport's mobile app is activated. When app users approach the duty free area, a push notification is sent to the mobile phone via Beacon technology to indicate a promotion is nearby. The push notification drives users to the campaign website, allowing them to register their personal data in order to redeem beauty samples at Shiseido's duty free counters. This allows online and offline merged (OMO), which perfectly demonstrates how technology is used to drive customers to shops.
Non-app users are not excluded from this campaign. As Shiseido's OOH ads on digital panels at the airport are embedded with QR Code, scanning of which mobile users can access the campaign website to enjoy the promotional offer. Through the online engagement, another call-to-action will invite mobile users to download the "HKG My Flight" mobile app.
This innovative drive-to-store O2O advertising solution will significantly benefit travel retailers and enrich passengers' airport experiences, hence producing unprecedented traffic drive to augment retail ROI for international brands' campaigns at Hong Kong International Airport.
Key information about JCDecaux Group
2017 revenue: 3,472m euro
JCDecaux is listed on the Eurolist of Euronext Paris and is part of the Euronext 100 and Euronext
Family Business indexes
JCDecaux is part of the FTSE4Good and Dow Jones Sustainability Europe indexes
No. 1 worldwide in street furniture (543,050 advertising panels)
No. 1 worldwide in transport advertising with more than 215 airports and 250 contracts in metros, buses, trains and tramways (356,320 advertising panels)
No. 1 in Europe for billboards (141,630 advertising panels)
No. 1 in outdoor advertising in Europe (672,220 advertising panels)
No. 1 in outdoor advertising in Asia-Pacific (216,290 advertising panels)
No. 1 in outdoor advertising in Latin America (77,190 advertising panels)
No. 1 in outdoor advertising in Africa (26,770 advertising panels)
No. 1 in outdoor advertising in the Middle-East (18,650 advertising panels)
Leader in self-service bike rental scheme: pioneer in eco-friendly mobility
1,074,113 advertising panels in more than 75 countries
Present in 4,033 cities with more than 10,000 inhabitants
13,040 employees