Maxim's LED Matrix Manager Empowers High-Density Automotive Matrix and Pixel Lighting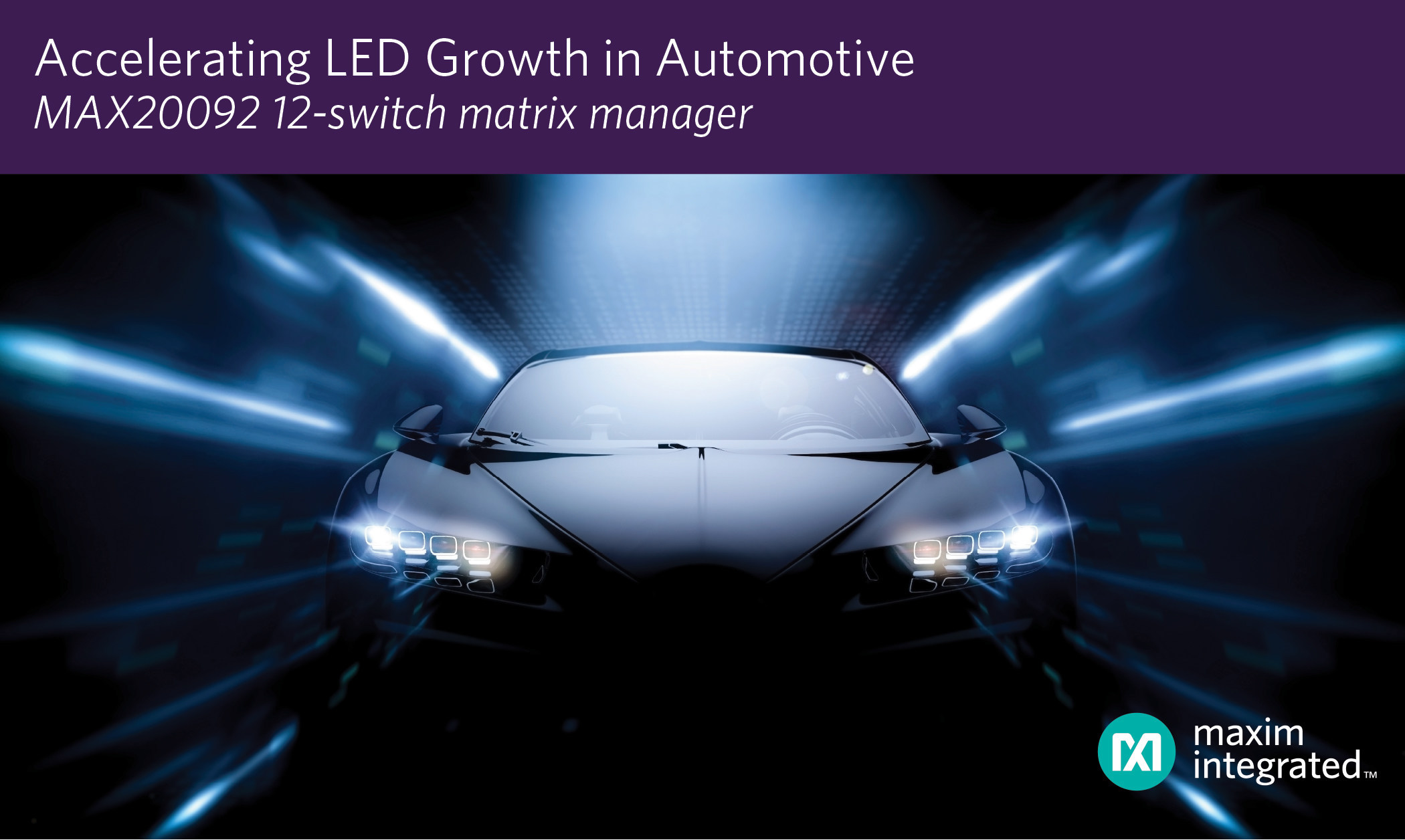 Reading Time:
2
minutes
MAX20092 offers industry's lowest on-resistance internal switches and reduces thermal issues, complexity and design costs
Designers of high-performance automotive matrix lighting and adaptive driving beam light-emitting diode (LED) applications can now migrate to higher current devices while reducing solution size and improving flexibility with the MAX20092 12-switch matrix manager from Maxim Integrated Products, Inc. (NASDAQ: MXIM). The IC minimizes thermal issues associated with LED matrix lighting applications by offering the industry's lowest internal switch resistance (RDS_ON), which is 65 percent lower than the closest competitive solution.
Safety and brand differentiation are two of the leading factors driving greater adoption of LEDs in automotive front-lighting platforms, which are growing at 30 percent per year, according to Strategy Analytics, Inc. As part of their distinctive brand identities, OEMs are designing in advanced safety features such as glare-free high beams along with LED and matrix lighting. However, LED lighting designers are challenged with increasing power, thermal and design complexities.
The MAX20092 provides flexible current management for matrix and pixel lighting. Twelve integrated switches control LEDs in string voltages up to 56V, saving design time and reducing complexity. Its integrated MOSFET on resistance (RDS_ON) of 70 mohm is the lowest in the industry – comfortably driving LED currents up to 1.5A. Maxim's 12-switch LED matrix manager is offered in a small 5mm x 5mm TQFN package. Additionally, Maxim today introduced MAX20096 and MAX20097 dual-channel, synchronous buck high-brightness LED controllers to work with the MAX20092, helping designers improve transient response times in LED lighting. The MAX20096 and MAX20097 deliver ultra-fast transient response with near-fixed frequency with Maxim's proprietary average current mode control scheme, minimizing EMI and enabling a reliable, high-performing design.
Key Advantages of MAX20092
Integration: Reduces bill of materials (BOM) costs while saving space. Manages one to two LEDs per switch with 12-bit pulse-width modulation (PWM) dimming. Provides built-in logarithmic fade-in/fade-out capability that simplifies LED programmability and reduces taxation on system bus lines.
High Performance and Safety: Low RDS_ON of 70 mohm safely enables LED current of up to 1.5A. Features advanced fault protection and management for open, short and open-trace LED detection.
Flexibility: Can parallel up to 27 MAX20092 devices without daisy-chaining to manage large LED pixel count of up to 324 LEDs; allows designers to configure 1 string x 12 series switches, 2 strings x 6 series switches, and 4 strings x 3 series switches from each IC.
Electromagnetic Interference (EMI) Mitigation: Slew-rate control reduces EMI and noise
Commentary
"Although matrix LED headlights enhance safety, they were once exclusively for the premium auto sector, due to their complexity and high cost," said Kevin Mak, senior analyst for the Automotive Practice of Strategy Analytics. "Technology developments that enhance LED efficiency and performance will drive their greater adoption into automotive platforms. Maxim's MAX20092 is one of the solutions that aligns with greater adoption trends for LED lighting in automotive applications."
"Maxim designed the MAX20092 to help developers who want to utilize more LEDs in their designs and reduce the BOM cost and solution space," said Yin Wu, business manager for the Automotive Business Unit at Maxim Integrated. "The safety and OEM branding value that LEDs present are compelling, and we enable their adoption in greater numbers through higher flexibility and reliability."
Availability and Pricing
The MAX20092 is available at Maxim's website for $2.93 (1000-up, FOB USA)
The MAX20092EVSYS# evaluation kit includes a graphical user interface, matrix manager board and an LED adapter board featuring Osram Opto Semiconductors' Oslon Compact PL, KW CELNM1.TG, LED components, which are suitable for adaptive matrix-style headlights
BMW of Springfield hosts New York Yankee Mariano Rivera at the Reveal of Lightning M4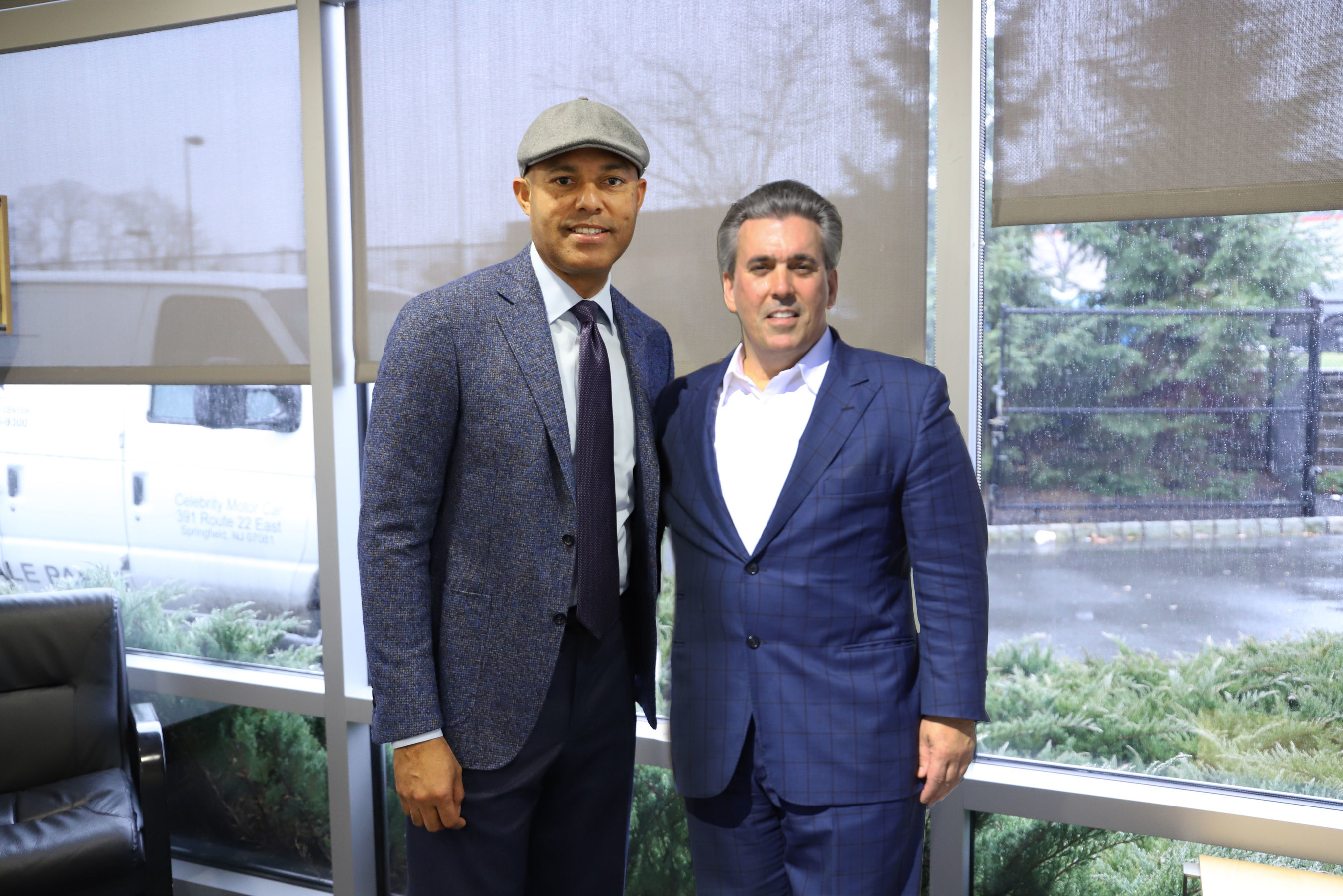 Reading Time:
1
minute
Worlds collide at BMW of Springfield when the New York Yankee legend stepped foot into Tom Maoli's Celebrity Motor Car Company dealership. Baseball legend Mariano Rivera, played 19 seasons in the MLB for the New York Yankees, from 1995 to 2013 is known for being the greatest relief pitcher of all time and pitched in for a great cause!
On December 16, 2018 Mariano came to support Tom for the unveiling of the "Lightning M4," which is owned by his son, Mariano Rivera Jr. Celebrity Motor Car Company's BMW of Springfield hosted the reveal of the custom designed BMW "Lightning M4." Rivera's vehicle was showcased and unveiled by designer Corsa Auto Design and installer Moemodz.
The event was a "HOME RUN."
All proceeds of the event went to the baseball legend's charity which was St. Mary's Healthcare System for Children in New York City.
CCC™ X Data Exchange Powers Telematics Innovations for State Auto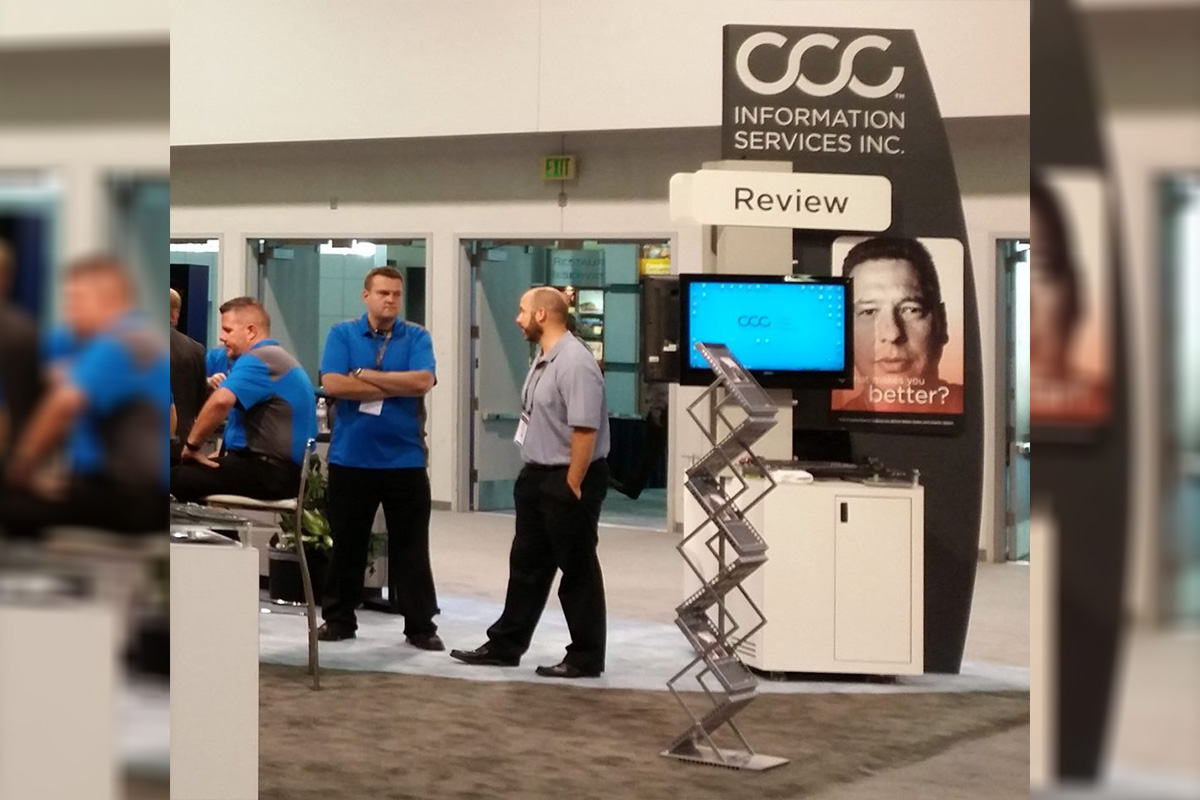 Reading Time:
2
minutes
CCC Information Services Inc. and its affiliates (CCC) announced today that State Automobile Mutual Insurance Company (State Auto) is live on the CCC™ X data exchange, activating a broad range of telematics capabilities in support of the insurer's vision to transform the policyholder experience through innovation. State Auto is using CCC X to connect with CCC ecosystem partners, including a major OEM, and to deliver usage-based insurance (UBI) programs and telematics-enabled claims, making it the first insurer in the industry to integrate crash event data into their CCC ONE® claims workflow. The CCC and State Auto relationship spans the carrier's Personal and Commercial lines of business. State Auto is a leading digital provider of property and casualty insurance, exclusively through independent agents. CCC is a leading Software as a Service provider to the automotive, insurance, and collision repair industries.
"We're excited to extend our partnership with CCC as we move forward together toward a more innovative future," said Paul Stachura, Senior Vice President/Chief Claims and Risk Engineering (CARE) Officer, State Auto. "Telematics is a strategic imperative for us. CCC's data exchange stands out as a way for us to quickly and easily access the data, providers, and applications needed to deliver exceptional experiences for customers, while creating efficiencies and bottom-line impact for our business."
CCC X aggregates and normalizes connected data from a rich variety of sources including beacons, dongles, mobile applications, fleet and professional devices, and connected cars. Powered by the CCC ONE™ Platform, CCC X passes connected car data to customers on the CCC network through software-driven workflows that serve the automotive ecosystem. Data accessed via CCC X can be deeply integrated into existing insurer business operations for UBI programs, increased claims automation, and more.
For State Auto, CCC X:
Receives data streamed from multiple sources, including a major OEM and a third-party device provider. Within the OEM program CCC has made available to the market, State Auto will use actual driving behavior to identify consumers to engage with by advertising discounted insurance policies.
Ingests telematics data from enrolled vehicles and provides additional analytics to help identify when an enrolled State Auto-insured vehicle is involved in an accident. Information regarding the potential accident is shared automatically with a State Auto first notice of loss representative, initiating the first steps in a comprehensive claims experience. State Auto can use this data to inform its decision-making in real-time, including vehicle routing and preferred method of inspection (based on carrier guidelines).
"CCC is proud to serve as the engine for State Auto's telematics and connected data efforts," said Naved Siddique, Group VP, Insurance Services Group for CCC. "We share their commitment to technology innovation and its power and impact on transforming the way insurance is delivered and serviced. We've worked with State Auto successfully for many years and are excited to help bring the full power of telematics to life."
CCC's hyperscale platform has processed data for billions of trips. The company has also processed nearly 200 million claims, including vehicle total loss valuations and vehicle repair estimates, making CCC X uniquely capable of enriching connected data in ways that support new business opportunities for customers and new experiences for consumers. CCC solutions are in use by more than 350 insurers, numerous OEMs, 24,000 collision repairers, and a range of third-party data and service providers.
Learn more about the CCC X™ data exchange.
OXIS Energy Key Component of Safe Road Electrification Project to Launch in January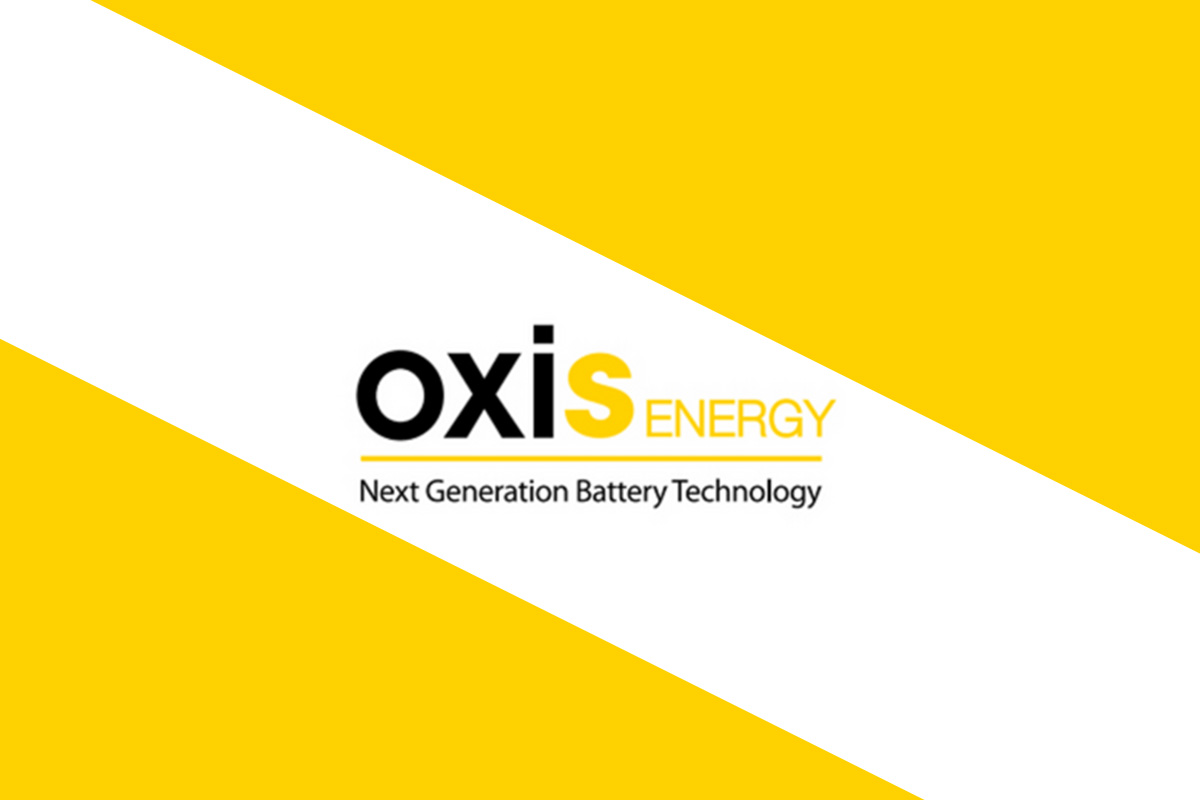 Reading Time:
2
minutes
The Lithium Sulphur for Safe Road Electrification (LISA) 43 month project starts on the 1st January 2019. It is worth over €7.9m and consists of 13 European partners including OXIS Energy UK Ltd. The overall goal is to design and manufacture a lithium sulfur technology that will enable safe electrification of EV applications.
Electric vehicles (EVs) are a key technology for reducing the environmental impact of road transport and reaching the EU sustainability goals in terms of reducing CO₂ emissions and oil dependency. With stricter environmental regulations, automobile manufacturers are now urged to produce electric or hybrid vehicles, including a commitment to reduce emissions by 40% by 2030. One of the main challenges is to increase market acceptance and deployment of EVs on European and global roads. This requires new battery technologies to overcome the limitations of current EVs, particularly in terms of driving range, charging time, costs and safety.
Due to the fact that Li-ion batteries are still the limiting factor for mass scale adoption of electrified vehicles, there is a need for new batteries that enable EVs with higher driving range, higher safety and faster charging at lower cost. Li-S is a promising alternative to Li-ion – free of critical raw material (CRM) and non-limited in capacity and energy by material of intercalation.
LISA advances the development of high energy and safe Li-S battery cells with hybrid solid state non-flammable electrolytes validated at 20Ah cell level. LISA will solve specific Li-S bottlenecks on metallic lithium protection, power rate and volumetric energy density; together with cost which is the main selection criteria for EV batteries. The sustainability of the technology will be assessed from an environmental and economic perspective.
The technology will be delivered ready for use within the corresponding state of charge estimator facilitating battery pack integration. Today, Li-S is twice as light as Li-ion and has reached only 10% of the sulphur theoretical energy density (2600Wh/kg) at cell prototype level (250-300Wh/kg), with potentially 800Wh/l (600Wh/kg) achievable by improving materials, components and manufacturing. LISA is strongly oriented to the development of lithium metal protection and solid state electrolyte and will incorporate process concepts enabling integration in future manufacturing lines. Moreover, the outcome of the project in terms of new materials, components, cells, and processes will be transferable to other lithium-anode based technologies such as Li-ion and solid state lithium technologies. As such, LISA will have a large impact on existing and next-generation EV batteries, delivering technology with higher energy density beyond the theoretical capacities of chemistries using CRM – i.e. natural graphite and cobalt – or silicon-based chemistries inherently limited by their manufacturability.
Steve Rowlands, Deputy CTO at OXIS says, "The LISA project ties in perfectly with OXIS Energy's future business strategy in entering into the electric automotive sector including trucks and buses. Continuing our collaborations with LEITAT, Arkema, Cranfield University, IWS Fraunhofer and Renault as well as working with new partners is an exciting prospect in taking OXIS technology to the next level in terms of safe automotive electrification."
The partners involved in the LISA project are LEITAT (co-ordinators), OXIS Energy Ltd, Cranfield University, Varta Micro Battery GmbH, CIC Energigune, ARKEMA, Fraunhofer Gesellschaft Zur Förderung De Angewandten Forschung, Pulsedeon Oy, ACCUREC Recycling GmbH, Optimat Ltd, Technische Universität Dresden, VDL Enabling Transport Solutions BV and Renault.
This project has received funding from the European Union's Horizon 2020 research and innovation programme under grant agreement No 814471.