"What Lies Ahead" Summit Theme Highlights Innovation As Aerospace Alliance Begins Its 10th Year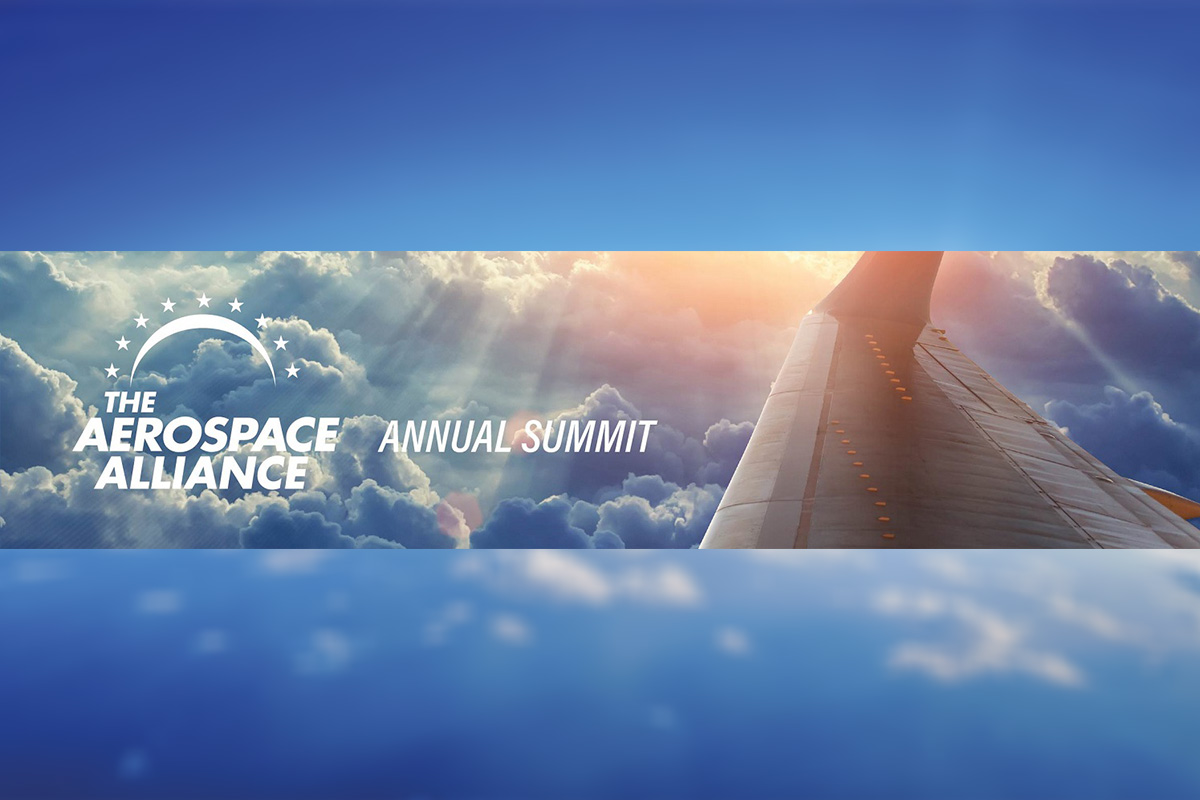 Reading Time:
2
minutes
Industry leaders to discuss new, changing innovations across all aspects of the aerospace industry
Today, the four-state Aerospace Alliance announced the association's annual Summit to be held on Nov. 1 and 2 at The Grand Marriott Hotel, Golf Resort and Spa in Point Clear, AL. Hosted by the Secretaries of Commerce from the states of Alabama, Mississippi, Louisiana and Florida, the annual summit features presentations and discussions centered on subjects shaping aerospace today and tomorrow.
"What Lies Ahead" theme will drive the annual event, with a keen focus on advances in aerospace innovation and future technological developments in all sectors of the industry. Known for its insightful and vigorous discussions from industry executives and state leaders on subjects shaping aerospace today, the Summit offers a range of expertise in aerospace advancements and education. The Summit draws leaders from the southeastern region, foremost companies in the industry, economic development and elected officials whose communities and regions have an aerospace focus, and university and workforce professionals whose programs specialize in the sector.
"Working together for almost a decade, the four states have significantly advanced the aerospace sector in the region. The Summit is a showcase for these efforts," said Neal Wade, Aerospace Alliance chairman.
Advances in aircraft design; the Mission to Mars; private sector space initiatives, and technological innovations impacting all aspects of engineering, manufacturing, navigation and the human experience of flight will extend our knowledge and reshape the industry. National speakers from companies and organizations such as Airbus U.S. Manufacturing, Bell Helicopters, Elbit Systems of America, Embry Riddle Aeronautical University, Firehawk Helicopters, Lockheed Martin Aeronautics Skunk Works, and others will address innovation driving industry change and growth, as well as advances in aircraft design; the Mission to Mars; private sector space initiatives, and technological innovations impacting all aspects of engineering, manufacturing, navigation and the human experience of flight.
Alabama Secretary of Commerce Greg Canfield said, "Alabama is pleased to host the Aerospace Alliance Summit and to feature the aerospace companies and assets that have changed the face of this industry in the U.S."
For more information about the Summit, visit www.aerospacealliance.com or call 850.558.6909. Or email mmedley@aerospacealliance.com.
To register visit https://aerospace-alliance.myshopify.com.
Sponsors of this year's summit include Platinum Sponsors: Florida Power and Light, and NASA Michoud Assembly Facility. Gold sponsor is Cirlot Agency.  Silver sponsors are Boeing Company, Mississippi Gulf Coast Alliance, and Space Florida.
EMBRAER S.A.: Kazakhstan's Air Astana Receives Its First E190-E2 Jet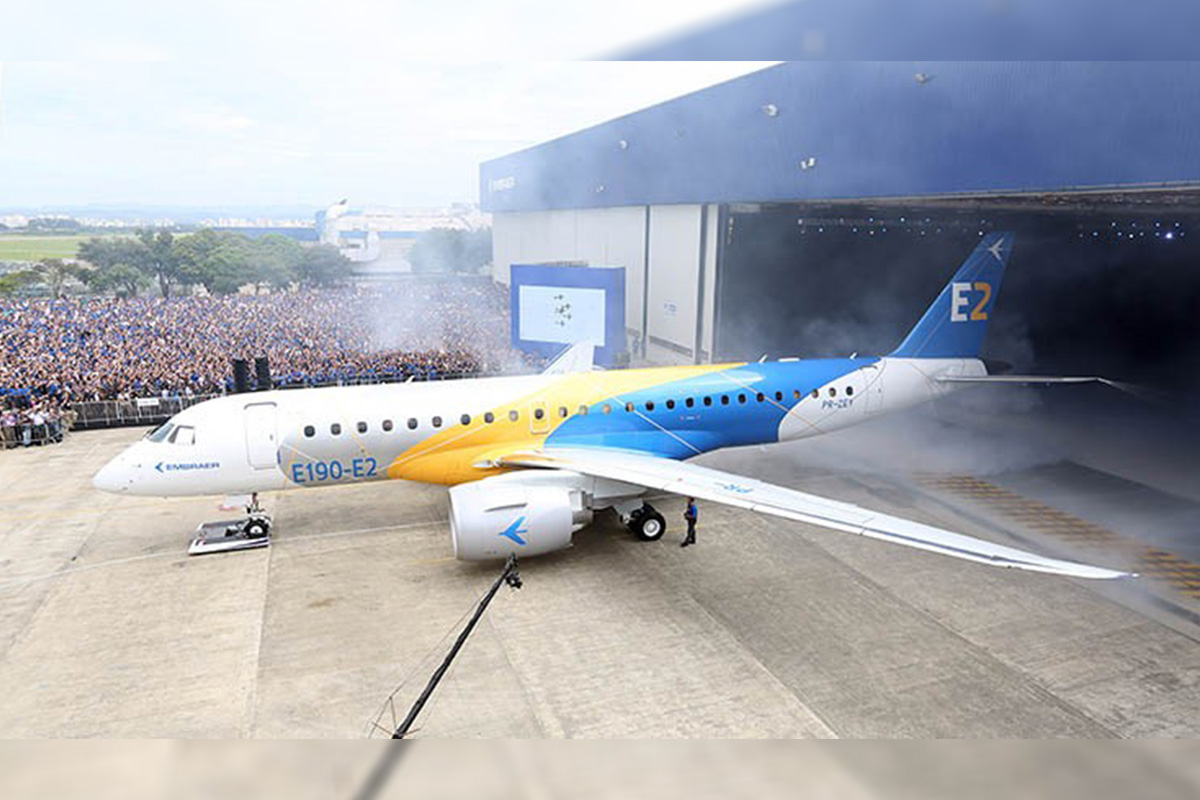 Reading Time:
3
minutes
Air Astana, the flag carrier of Kazakhstan, presented its first E190-E2 jet in a ceremony held today in Astana. The airline will receive four additional E190-E2s next year, with the last of the five aircraft, leased by AerCap, being delivered in the final quarter of 2019. The Kazakhstan airline will start flying the new aircraft on domestic and Commonwealth of Independent States (CIS) routes later this month.
"All of us at Air Astana are pleased to receive our first E190-E2, and we look forward to a smooth entry into service and a simple transition for our pilots. We know Embraer's E-Jets well, and have high expectations for their new generation aircraft in terms of economics, environmental impact, and levels of comfort and convenience for our customers," said Peter Foster, President of Air Astana.
Air Astana's first E190-E2 features a "snow leopard" livery, designed and hand painted by Embraer in the 'Profit Hunter' style. Air Astana's snow leopard joins the now famous Eagle, Tiger, and Shark E2s with the distinctive 'Profit Hunter' nose art. For Air Astana however, the paint scheme is designed to draw global attention to the threat of extinction faced by the wild cat. The snow leopard is an official symbol of Kazakhstan and is native to the country's southern mountain ranges.
Foster continued. "Our passengers, staff, and in fact the whole of Kazakhstan will appreciate the amazing depiction of the snow leopard on our new jet. The snow leopard embodies the resilience and ambition of our nation, and we all strive to save these magnificent creatures from extinction and for posterity".
"We are honored to deliver our most advanced commercial aircraft to our good friends at Air Astana", said John Slattery, President & CEO, Embraer Commercial Aviation. "For a manufacturer, there is no better reward than to see a customer's business continuously growing with our products. Air Astana's decision to embrace the E2 program is a further measure of trust in Embraer and in the E-Jets family of commercial aircraft."
The delivery marks the beginning of Air Astana's fleet renewal. Currently the airline operates fleet of E190s aircraft, the first of which was delivered in 2011.
The E190-E2 is the first of three new aircraft types that will make up the Embraer E2 family of aircraft developed to succeed the first-generation E-Jets. Compared to the first-generation E190, the E190-E2 burns 17.3% less fuel and nearly 10% less than its direct competitor. This makes it the most efficient single-aisle aircraft on the market. The E190-E2 brings more flexibility with maximum range of up to 3,293 miles (5,300 km), about 621 miles (1,000 km) more than the first-generation E190.
The E190-E2 also generates significant savings for airlines in terms of maintenance costs, with a reduction of up to 25%. It has the longest maintenance intervals with 10,000 flight hours for basic checks and no calendar limit in typical E-Jets utilization. This means an additional 15 days of aircraft utilization over a period of ten years.
Pilots of the first-generation E-Jets require only two-and-a-half days of training without the need for a full flight simulator in order to fly the E2, which decreases the training burden and saves both time and money for the airlines. The E2 cockpit features advanced Honeywell Primus Epic 2 integrated avionics. Combined with the closed-loop fly-by-wire controls, the systems work together to improve aircraft performance, decrease pilot workload and enhance flight safety.
From the passenger's perspective, the E2 cabin features a comfortable two-by-two layout. The absence of a middle seat enables passengers to have an enjoyable flight experience with more legroom and additional luggage storage space.
Embraer is the world's leading manufacturer of commercial jets with up to 150 seats. The Company has 100 customers from all over the world operating the ERJ and E-Jet families of aircraft. For the E-Jets program alone, Embraer has logged almost 1,800 orders and 1,400 deliveries, redefining the traditional concept of a regional aircraft. Today, E-Jets are flying in fleets of 70 customers in 50 countries.
Seeing Machines and L3 to deliver eye tracking technology for major airline's Full Flight Simulator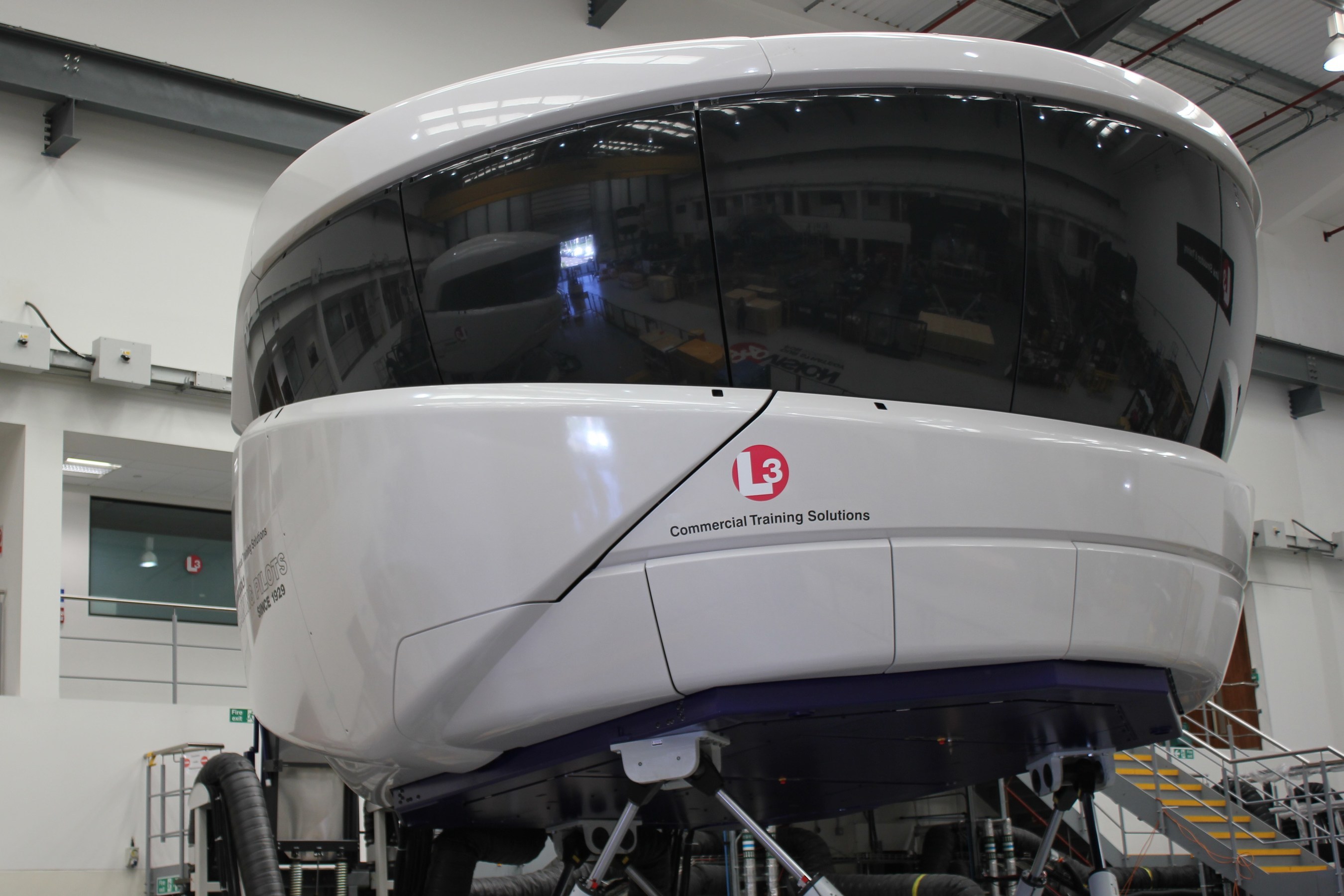 Reading Time:
2
minutes
Seeing Machines Limited, the advanced computer vision technology company that designs AI-powered operator monitoring systems to improve transport safety announced that it has partnered with L3 Commercial Aviation, a leading provider of airline pilot training solutions, to deliver integrated eye tracking capabilities into their Full Flight Simulator (FFS). The first device with this functionality will be delivered to a major Australian airline in 2019.
Seeing Machines and L3 have developed a solution to provide and leverage the Group's industry leading eye tracking capability and signals, to be deployed into a new Boeing 787 FFS. This marks the first time that a permanent fully integrated eye tracking solution has been delivered into a FFS device used for civil aviation pilot training.
New head-up displays within commercial airlines provide a huge amount of information for pilots but ensuring that it is used correctly is crucial. Seeing Machines' eye-tracking technology will provide the ability to monitor and evaluate both the performance of the pilots and their decision-making processes during simulator exercises. This will help to standardise head-up display flight training across the airline's organisation and optimise training outcomes for pilots and instructors, both in real-time and for post scenario debrief.
"We are continuously looking to evolve and ultimately enhance our training offer by incorporating new technologies into our full range of training devices," commented Robin Glover-Faure, President of Commercial Training Solutions, which is part of L3 Commercial Aviation.
"The implementation of the eye tracking technology is a substantial development within the world of pilot training and will provide critical data to better measure, tailor and advance training programs."
Patrick Nolan, GM of Aviation at Seeing Machines, added: "We are delighted to be working with L3 to deliver this training solution.
"The feedback from the aviation industry on the benefits of this capability and solution have been very positive. It is great to see the transition to a fully integrated solution that will provide valid data to support and optimise flight training in what we believe will be the first of many engagements across the industry."
LIFT Aircraft unveils personal multirotor aircraft, experiential entertainment plans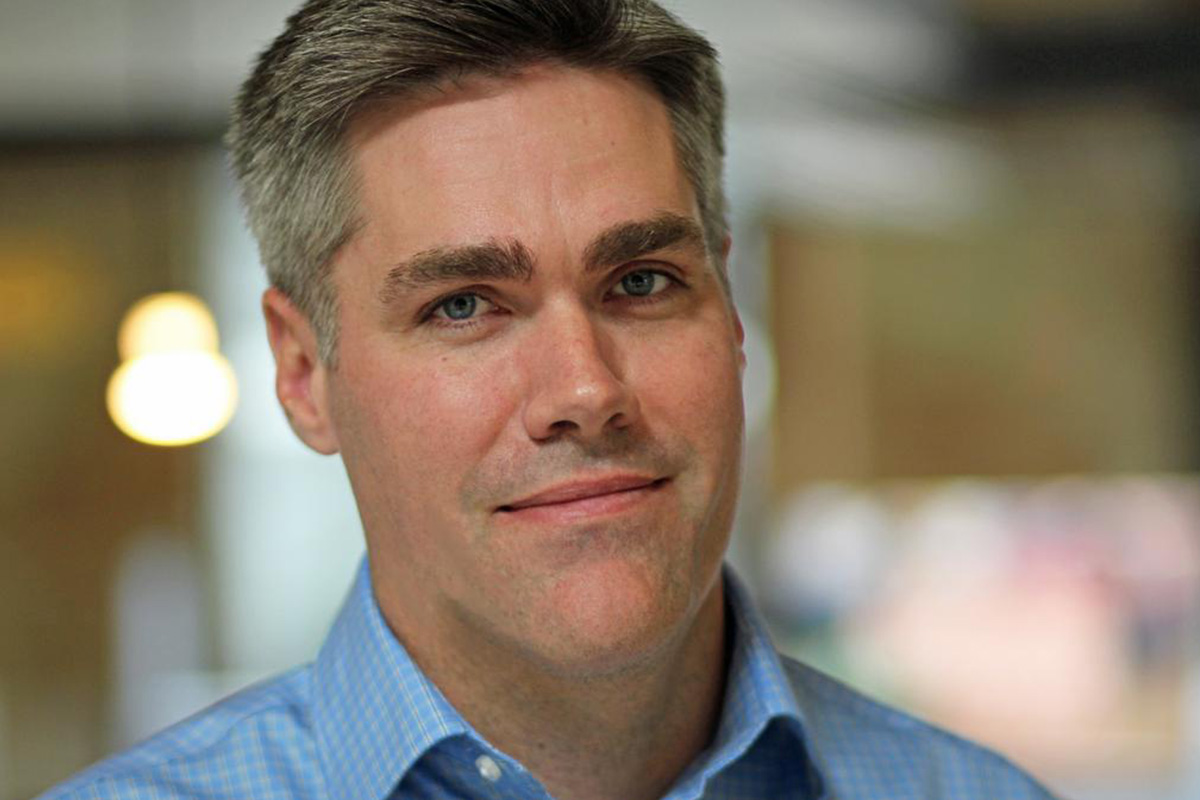 Reading Time:
4
minutes
Matt Chasen, founder of uShip, is unveiling a new venture today called LIFT Aircraft™ (www.liftaircraft.com) LIFT has developed an electric, vertical takeoff and landing (eVTOL) aircraft and plans to open up LIFT locations where anyone will be able to rent aircraft and experience an entirely new kind of flying – pilot's license not required.
"Flying is probably the oldest and most enduring of human aspirations. Personal aviation is available today but it's only accessible to the lucky few with the money, time and skill to get the extensive training needed to fly traditional aircraft. At LIFT, we're making flying so simple, safe and inexpensive that anyone can do it with very little skill or special training. We're truly consumerizing flying for the first time in history," says Chasen.
LIFT is launching the world's first experiential entertainment business leveraging eVTOL aircraft, and plans to own and operate fleets of aircraft in scenic and uncongested areas near major metro areas, tourist destinations and entertainment hubs. After training in their virtual reality simulators, anyone over the age of 18, and up to 6′ 5″ tall and 250 lbs, will be able to fly for up to 15 minutes at a time.
"LIFT is doing for flying what iFLY does for skydiving – making an expensive and inaccessible experience available to everyone," according to Alan Metni, the founder of iFLY Indoor Skydiving.
The aircraft, named Hexa™, resembles a large drone with 18 sets of propellers, motors and batteries. It has one seat for the pilot and weighs only 432 lbs – which qualifies it as a Powered Ultralight by the FAA so no pilot's license is required to fly.
Electric multirotor aircraft fly using something called distributed electric propulsion (DEP), which allows an aircraft to be controlled simply by varying the speed of multiple electric motors – a task that is accomplished by flight control computers.
"The pilot is not flying the aircraft in the sense of traditional helicopters and fixed wing airplanes,"says Colin Guinn, a drone industry pioneer who has held leadership roles at DJI, 3D Robotics and Hangar Technologies. "With DEP aircraft, like with drones, the flight computer is keeping the aircraft stabilized and the pilot merely provides control inputs using a joystick."
Chasen believes that modern drone technology and autonomy can be used to make flying ten-times safer than with today's general aviation aircraft. "The vast majority of accidents are the result of pilot error – running out of fuel, controlled flight into terrain, flying in bad weather, etc.," said Chasen. Hexa is semi-autonomous so, regardless of what the pilot does, it will only fly in a safe manner within the limits programmed into the autopilot computer.
"Autonomy is actually much easier in the air than for cars on the ground – there are far fewer obstacles, no roads, no traffic lights, and you have 3 dimensions to move around," says Chasen. "For example, the aircraft is continuously calculating the energy required to return to home' based altitude, wind speed and direction. Regardless of what the pilot does, the aircraft will automatically return and land when the battery approaches this level plus a reserve, and it can also automatically land in designated safe landing areas, if necessary."
Unlike traditional helicopters, Hexa can even fly with up to six of its eighteen motors out, has a ballistic parachute that autonomously deploys in the event of an emergency, has 5 floats to safely land on water, and can be controlled remotely by LIFT trained safety pilots in the event of an emergency.
"LIFT's safety will come not just from the simplicity and redundancy of the design, but also from the fact that flights will take place in very controlled environments – 3D mapped areas where on-board sensors and ground based radars can track every aircraft and obstruction… and flights will only take place in good weather conditions," says Charlie Justiz, the former Chief of Aviation Safety at NASA.
Chasen and his international team of designers, engineers and flight technicians have been busy – in just the last year and a half they have designed, prototyped, manufactured, assembled and tested their first production design aircraft. After four months of unmanned flight testing, Chasen flew Hexa for the first time last month and says, "It was an absolutely thrilling experience – I think it will be the most exciting thing that most people do in their entire lives."
Chasen thinks leveraging Ultralight eVTOL aircraft for recreational flying is a necessary step for the nascent eVTOL industry before it's ready for commercial transportation. "Multi-seat eVTOL air taxis, especially those that are designed to transition to wingborne flight, are probably 10 years away and will require new regulations and significant advances in battery technology to be practical and safe." Hexa's "pure hover" design with rotors up high like a traditional helicopter was a result of Chasen's desire to develop an aircraft that is safe, stable and can fly using technology that exists today. "We didn't want to wait for major technology or regulatory breakthroughs to start flying."
Companies ranging from small startups to aerospace giants like Boeing and Airbus are pursuing opportunities in this new eVTOL industry, including Uber – who is developing an air taxi service. "What's unique about what we're doing is that we'll be flying years before anyone else – in fact, starting today we're letting people join our waitlist for flights in 25 cities and will open up locations based on where we get the most demand," said Chasen.