Herbalife Nutrition Affirms Support for UN Sustainable Development Goals as the Corporate Partner for the Responsible Business Forum on Sustainable Development 2018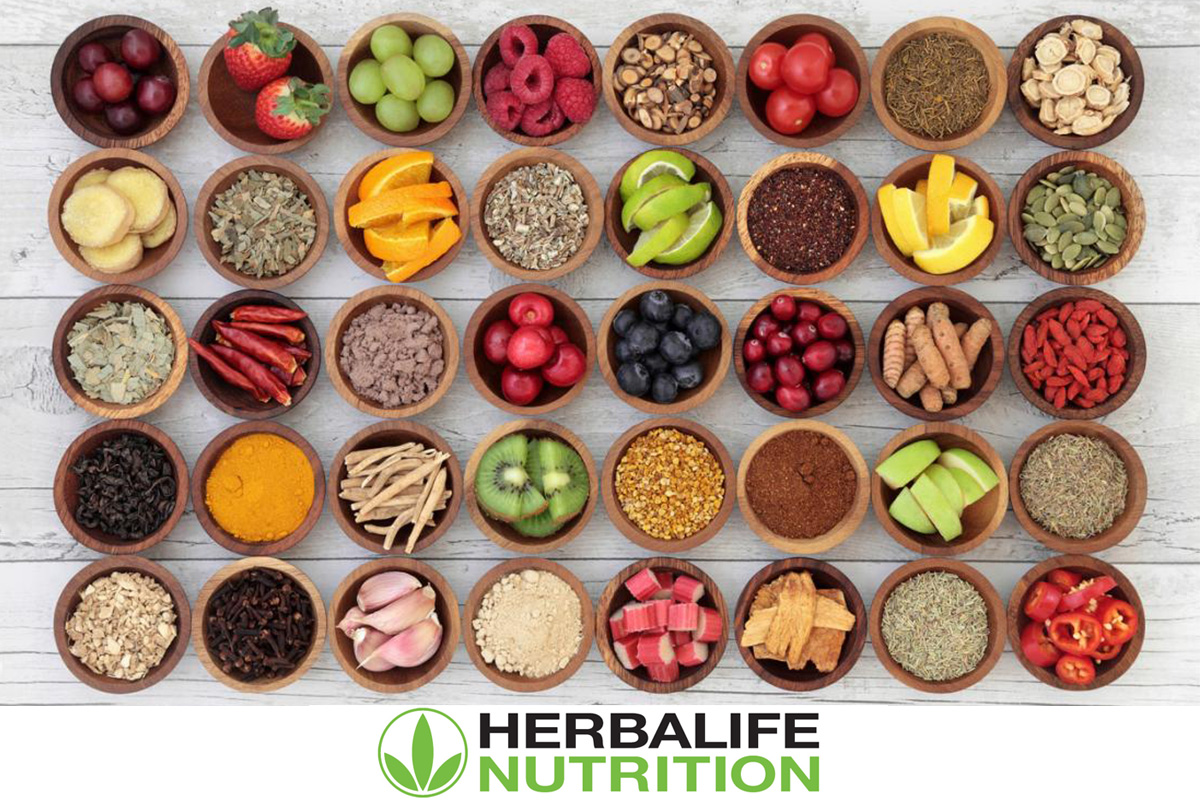 Reading Time:
2
minutes
As a company whose purpose is to make the world healthier and happier, premier global nutrition company, Herbalife Nutrition, has been named a corporate partner for the Responsible Business Forum on Sustainable Development 2018, affirming its support for the United Nation's Sustainable Development Goals (UNSDG) for the third year running.
Organized by Global Initiatives and the United Nations Development Programme at Marina Bay Sands in Singapore from October 11 to 12, the Forum will feature Herbalife Nutrition's Head of Government Affairs, Tod Gimbel, in two panel discussions. In the first panel discussion on food and nutrition, Gimbel will be sharing about the company's contributions towards the UNSDGs via its network of Nutrition Clubs around the world. In the second panel discussion on the role of public-private partnerships, he will share about the partnerships that Herbalife Nutrition has forged, to help the health and nutrition industry move forward in achieving the UNSDGs.
"Our unique business model, focusing on health-and-nutrition-centered grassroots engagement through our network of Nutrition Clubs, has enabled consumers in Asia Pacific and around the world to benefit from the power of positive nutrition, as well as nutrition education. This not only contributes to the UNSDG of Improving Global Health and Well-Being, it also provides work and opportunity to people from all over the world," said Stephen Conchie, Senior Vice President and Managing Director, Herbalife Nutrition Asia Pacific.
With over 90,000 Nutrition Clubs in operation around the world, each locally-run Nutrition Club serves as a social enterprise, enabling easy access to health and nutrition products through the provision of individual serving portions at affordable prices to local consumers. Featuring a warm and friendly environment where members come together to share general health, wellness and nutrition information in a social atmosphere, Nutrition Club members are also trained to provide consumers with nutrition coaching to help them lead healthier and happier lives through a combination of positive nutrition and healthy active lifestyles.
"As we gather speed to collectively tackle the key global health issues including rising obesity rates and rapidly aging populations, public-private partnerships will become increasingly important in the drive towards a healthier Asia Pacific region. On this note, Herbalife Nutrition is also partnering with health ministries and other stakeholders around the region to collectively boost public awareness of modern-day health issues, while instilling positive lifestyle habits to transform consumer lifestyles for the better," said Tod Gimbel, Vice President, Government Affairs, Herbalife Nutrition Asia Pacific.
Credorax Partners With Cisco to Boost Payments Gateway to the Next Level
Reading Time:
2
minutes
Today, Credorax announced that it has partnered with Cisco to upgrade its data-center network's capabilities, capacity and latency. The agreement enables Credorax to adopt Cisco's advanced data-center networking technology, including an automation, visibility and management system. Credorax has also agreed to beta-test Cisco's advanced and future monitoring and management products.
Credorax's system is already considered one of the fastest in the world with its cutting-edge high throughput, low latency, and multi-continent redundancy, and Cisco's technology will allow Credorax to push the envelope even further in terms of decreasing transaction latency and increasing throughput. Cisco's software solution for centralized management and monitoring of network components will play a significant role in Credorax's solutions, simplify their roll-out of new products and reduce ongoing cost of ownership.
As a licensed merchant acquiring bank, Credorax helps merchants accept payments easily with its recently launched Source gateway. The platform offers telecom-grade (99.999%) availability for processing payments as well as a host of payments products and services, including cards and alternative payment methods, hosted payment pages, advanced KYC screening, smart fraud solutions, and sophisticated business intelligence and data tools.
Cisco is at the forefront in building the network platform that can now deliver a connected, autonomous, and programmable digital platform for Credorax customers.
Cisco-Israel General Manager, Oren Sagi said about the collaboration: "Cisco is committed to do its utmost to provide its customers with the most innovative technologies while maintaining uncompromising quality. We are excited to collaborate with Credorax and help them develop the fastest and most reliable payments gateway possible. I am confident that this project is the first milestone for a successful cooperation between the two companies."
Moshe Selfin, Credorax CTO & COO stated: "We're thrilled join forces with Cisco. We have always strived to provide best-class service to our customers, and are confident that by incorporating Cisco's network platform for data capacity and processing speed into our NextGen payments and acquiring platform, we are offering our merchants the best technology on the market."
In an era of demanding customers and changing expectations, e-commerce merchants simply can't survive without the best-in-class cross-border payments processing capabilities. Being both a technology company and an acquiring bank, Credorax has built a full suite of NextGen products and services to help merchants grow their business online. And now with Cisco's support, Credorax has augmented its offering even further.
SOURCE Credorax
U.S. CBD Sales to Grow to $23.7 Billion in Just Five Years
Reading Time:
5
minutes
Cannabis has quickly become one of the fastest growing industries we've seen in quite some time.  With Canada legalizing recreational cannabis in 2018, and a growing number of U.S. states approving its recreational and, or medicinal use, sales are just beginning to tick higher.  However, within that industry, the CBD industry is just beginning to boom.  In fact, a report from Brightfield Group says CBD sales could explode to $23.7 billion by 2023 – a five-year compound annual growth rate (CAGR) of 100%. "The bulk of this growth is coming from large retailers like CVS, Walgreens, and Kroger entering the market and providing that availability to consumers," says Brightfield Managing Director, Bethany Gomez.  That's opening a wide range of opportunity for companies including The Yield Growth Corp. (CSE:BOSS) (OTCQB:BOSQF), SLANG Worldwide Inc. (CSE:SLNG)(OTCPK:SLGWF), Green Thumb Industries Inc. (CSE:GTII)(OTCQX:GTBIF), Harvest Health & Recreation Inc. (CSE:HARV)(OTCQX:HTHHF), and Origin House (CSE:OH)(OTCQX:ORHOF).
The Yield Growth Corp. (CSE:BOSS)(OTCQB:BOSQF) BREAKING NEWS: The Yield Growth Corp. announced it has formed an alliance with ParcelPal Technology Inc. for same day and on demand delivery of hemp-based cosmetics.  This initiative between Yield Growth and ParcelPal will commence in Vancouver, and it is expected that additional cities will be rapidly added to this distribution network across Canada. Urban Juve's customers will be able to purchase through Urban Juve's website (www.urbanjuve.com) and ParcelPal will create an exclusive marketplace applications.  President and CEO of The Yield Growth Corp. Penny Green states "This new agreement is part of our continued efforts to serve our customers as seamlessly as possible," says Penny Green, CEO of Yield Growth. "ParcelPal is a great service, and our partnership will lay the groundwork for us to eventually offer same-day delivery service for pain management cannabis topicals and other cannabis products in jurisdictions where they're legal."  For more information on BOSS, please visit:  https://yieldgrowth.com/
Other cannabis-related developments from around the markets include:
SLANG Worldwide Inc. (CSE:SLNG)(OTCPK:SLGWF) announced that its RESERVE line of vaporizer cartridges is now on sale in the State of Florida through Trulieve Cannabis Corp. RESERVE is the first SLANG product to be offered in Florida under its strategic partnership with Trulieve announced in February 2019. As Florida's largest fully integrated medical cannabis company, Trulieve is offering RESERVE at all 29 of its licensed dispensaries across the state. "Our Trulieve relationship is off to a great start. This product launch is an important milestone, and the first of many we look forward to reaching in Florida," said Peter Miller, CEO of SLANG. "We expect RESERVE to be very well received in Florida by medical cannabis patients who are seeking a strain-specific, repeatable experience at an affordable price." "Expanding patient access to high-quality, natural relief in safe, reliable, and innovative forms is an important factor in deciding who we partner with and what products we offer to patients. Our partnership with SLANG allows us to continue providing patients with an expanded variety of high-quality medication," said Kim Rivers, CEO of Trulieve. "We know patients in Florida will benefit greatly from their award-winning products."
Green Thumb Industries Inc. (CSE:GTII)(OTCQX:GTBIF), a leading national cannabis consumer packaged goods company and owner of Rise and Essence retail stores, announced it will open its fourth retail location in Florida, Rise Oviedo, the community's first cannabis store, on July 9, 2019. This is GTI's 26th open location in the country.  Rise Deerfield Beach, Rise Pinellas Park and Rise Bonita Springs all opened earlier this year, and GTI has a retail footprint for up to 35 stores throughout Florida. The company owns and operates a manufacturing facility in Homestead where it cultivates and produces GTI's branded cannabis products including Rhythm and The Feel Collection. "We are honored to be the first company to provide access to medical cannabis in Oviedo and to help Floridians exercise their right to wellness," said GTI Founder and Chief Executive Officer Ben Kovler. "Our Rise™ stores provide exceptional customer care and we're thrilled to serve the people of Oviedo and surrounding communities."
Harvest Health & Recreation Inc. (CSE:HARV)(OTCQX:HTHHF) announced it will open its
compassion center, Harvest of Williston, for qualifying patients and caregivers today. Solidifying Harvest's presence in the state, the North Dakota Department of Health (NDDoH) Division of Medical Marijuana previously awarded Harvest two medical dispensary locations, for the Williston location and an upcoming compassion center in Bismarck. Harvest, known for top operational standards, best-in-class experiences and products and expert teams in developing trusted, quality-driven retail stores with a focus on bettering the community, received the highest score on its application in Williston. Harvest of Williston, located at 120 26th Street East, Unit #500, will operate under North Dakota Century Code and offer products direct from registered North Dakota manufacturing facilities under the Medical Marijuana Program. "We are proud to bring our expertise to North Dakota and deliver on our promise to provide patients across the country with high-quality medicinal products and expert staff," said Harvest CEO Steve White. "We share North Dakota'scommitment and dedication to only allowing the highest standards of operations in the state. We are thrilled to partner with them to open Williston and for our upcoming Bismarck location."
Origin House (CSE:OH)(OTCQX:ORHOF) and Trichome Financial Corp. are pleased to announce that each of 22 Capital and Trichome Financial have received unanimous approval from their respective shareholders for their announced amalgamation under the provisions of the Business Corporations Act (Ontario) that will result in a reverse take-over of 22 Capital by the shareholders of Trichome Financial.  The Transaction, if completed, will constitute 22 Capital's "Qualifying Transaction" as such term is defined in Policy 2.4 of the TSX Venture Exchange.  Currently a subsidiary of CannaRoyalty Corp. d/b/a Origin House, Trichome Financial is a private corporation. Each of Trichome Financial and Origin House exists under the laws of the Province of Ontario.  The Transaction is being undertaken pursuant to the terms and conditions of the amalgamation agreement between 22 Capital and Trichome Financial dated November 13, 2018, as amended January 30, 2019, April 5, 2019 and May 27, 2019.  Final approval of the Transaction is subject to the fulfillment of certain conditions set out in the Exchange's conditional listing approval letter in respect of the Transaction.  Trichome Financial expects to satisfy such conditions, including the closing of its subscription receipts financing, on or before August 9, 2019.
DISCLAIMER:  FN Media Group LLC (FNM), which owns and operates Financialnewsmedia.com and MarketNewsUpdates.com, is a third- party publisher and news dissemination service provider, which disseminates electronic information through multiple online media channels.  FNM is NOT affiliated in any manner with any company mentioned herein.  FNM and its affiliated companies are a news dissemination solutions provider and are NOT a registered broker/dealer/analyst/adviser, holds no investment licenses and may NOT sell, offer to sell or offer to buy any security.  FNM's market updates, news alerts and corporate profiles are NOT a solicitation or recommendation to buy, sell or hold securities.  The material in this release is intended to be strictly informational and is NEVER to be construed or interpreted as research material.  All readers are strongly urged to perform research and due diligence on their own and consult a licensed financial professional before considering any level of investing in stocks.  All material included herein is republished content and details which were previously disseminated by the companies mentioned in this release.  FNM is not liable for any investment decisions by its readers or subscribers.  Investors are cautioned that they may lose all or a portion of their investment when investing in stocks.  For current services performed FNM expects to be compensated twenty-five hundred dollars for news coverage of the current press release issued by The Yield Growth Corp. by a non-affiliated third party.  FNM HOLDS NO SHARES OF ANY COMPANY NAMED IN THIS RELEASE.
This release contains "forward-looking statements" within the meaning of Section 27A of the Securities Act of 1933, as amended, and Section 21E the Securities Exchange Act of 1934, as amended and such forward-looking statements are made pursuant to the safe harbor provisions of the Private Securities Litigation Reform Act of 1995. "Forward-looking statements" describe future expectations, plans, results, or strategies and are generally preceded by words such as "may", "future", "plan" or "planned", "will" or "should", "expected," "anticipates", "draft", "eventually" or "projected". You are cautioned that such statements are subject to a multitude of risks and uncertainties that could cause future circumstances, events, or results to differ materially from those projected in the forward-looking statements, including the risks that actual results may differ materially from those projected in the forward-looking statements as a result of various factors, and other risks identified in a company's annual report on Form 10-K or 10-KSB and other filings made by such company with the Securities and Exchange Commission. You should consider these factors in evaluating the forward-looking statements included herein, and not place undue reliance on such statements. The forward-looking statements in this release are made as of the date hereof and FNM undertakes no obligation to update such statements.
SOURCE FinancialNewsMedia.com
Digipath CEO Todd Denkin Interviewed by CEO Roadshow
Reading Time:
1
minute
Digipath, Inc. (OTCQB: DIGP) ("DIGP" or the "Company"), a service-oriented independent testing laboratory, data analytics and formulation firm focused on the developing cannabis and hemp markets, is pleased to announce that Company CEO Todd Denkin was recently interviewed by CEO Roadshow with veteran journalist Mike Elliott.
In this interview, Denkin discusses the Company's recent provisional patent applications involving terpene technology. He also discusses Digipath's newest business unit, GroSciences and the molecular assay it has developed to distinguish hemp from drug-type cannabis, and the status of the Company's expansion into Colombia.
"It's always a pleasure to sit down with Mr. Elliott, who is a true professional with a significant following," stated Todd Denkin, CEO, Digipath Inc. "In this interview we covered some of the more exciting things happening for Digipath and its shareholders. "Please take a moment to listen to the interview at http://ceoroadshow.com/digipath-interview/," added Denkin.
SOURCE Digipath, Inc.