Level Ex® Expands into Pulmonology with Its Newest Video Game, Pulm Ex™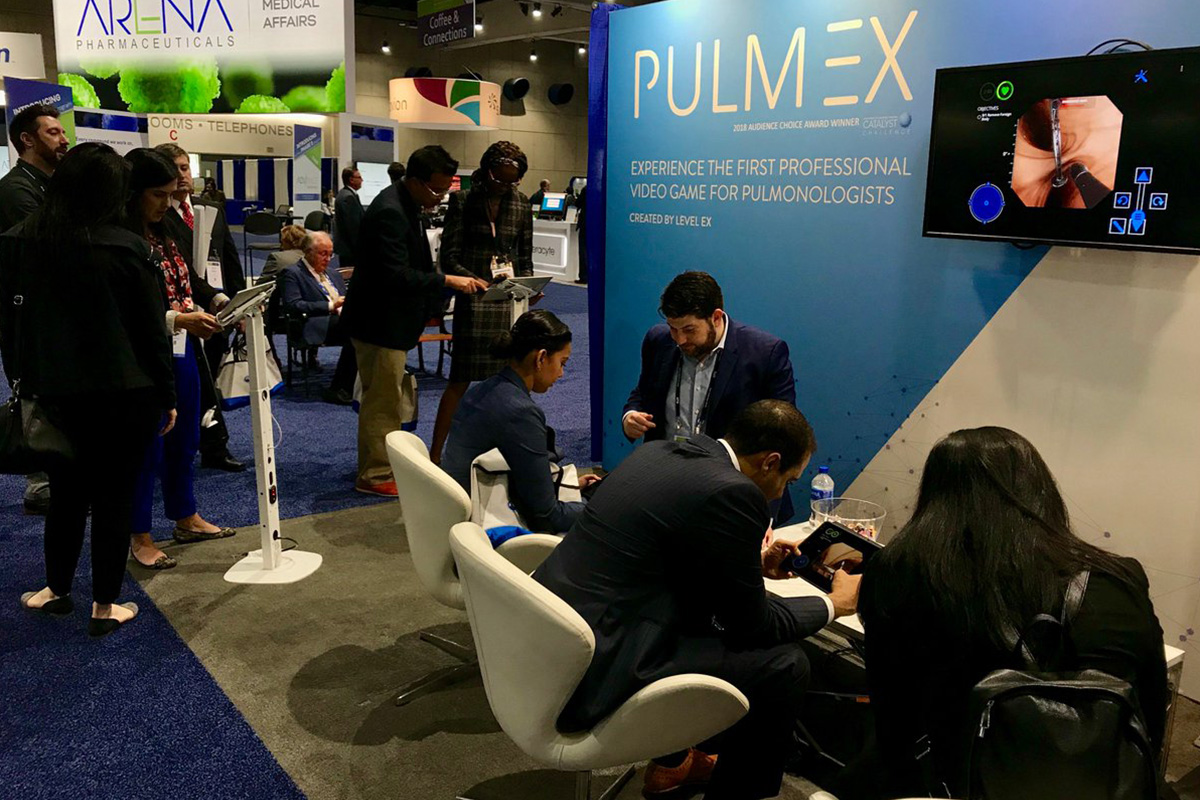 Reading Time:
2
minutes
The first high-fidelity mobile game to help pulmonologists improve their clinical skills
Level Ex, award-winning creators of industry-leading video games for physicians, announced the launch of its newest game title, Pulm Ex, at this week's CHEST 2018 Annual Meeting.
The Pulm Ex mobile game presents physicians with challenging and rare patient case scenarios seen in general and interventional pulmonology. Using state-of-the-art visual effects and market-proven game design principles, physicians can hone their diagnosis and treatment skills on the company's highly realistic virtual patients. The game will feature a library of pulmonary cases, including obstructive and restrictive diseases, foreign bodies, endobronchial masses, and lung cancers. Physicians can perform procedures in-game such as bronchoscopy on lifelike simulations of the trachea and bronchial tree of the lungs.
"Pulm Ex is our most challenging game to date. Advanced levels captivate even experts in pulmonology. The reception has been incredible with physicians audibly cheering during play, and posting their victories during our nationwide play tests. The technology and video game mechanics in Pulm Ex are a leap forward toward our goal to bring immersive and skill-advancing experiences to doctors across the globe on the device they use the most – their phone," said Founder and CEO, Sam Glassenberg.
Award-winning game developers at Level Ex work side-by-side with expert physicians to recreate anatomy with unprecedented levels of realism and interactivity. Physicians can treat virtual patients that breathe, bleed, secrete fluids, respond to pressure, and react realistically. Interventional bronchoscopy cases include a comprehensive virtual tool set of forceps, needles, cautery/APC, saline administration, and suction, with plans underway to add brushes, stents, and balloons. Pulm Ex features recreations of actual cases submitted by pulmonologists, with select cases offering continuing medical education (CME) credits. The game discretely measures player performance, including treatment decisions, tissue damage, blood loss, navigation, errors, and speed. Scores and times can be compared with colleagues. The games are designed using best-practices honed in popular physics-puzzle games, strategy games, and first-person perspective games on mobile.
"Level Ex provides an incredible tool to aid in decision making during bronchoscopy. Their new pulmonology game, Pulm Ex, creates realistic scenarios which can be practiced and perfected by physicians. As the field of pulmonology, especially advanced bronchoscopy, continues to grow, more effective tools for training and continuing education are essential," said D. Kyle Hogarth, MD, Associate Professor of Medicine, Director of Bronchoscopy, Lung Cancer Screening, and Pulmonary Rehabilitation Programs, at the University of Chicago Hospital.
Prior to its launch in the App Store, over 1,000 pulmonologists played a prototype version of Pulm Ex. The game was named Audience Choice Winner of the 2018 IPF Catalyst Challenge as a solution to most positively impact the diagnosis of Idiopathic Pulmonary Fibrosis (IPF). Its first two mobile games, Airway Ex (anesthesiology) and Gastro Ex (gastroenterology), hit 300,000 healthcare professional users in less than a year. Top pharmaceutical, biotech and medical device companies and several top medical societies partner with Level Ex to use their games to educate and train physicians about their products and solutions.
Level Ex plans to release new cases and levels to its player base each month. The company's fourth video game title, Cardio Ex, intended for general and interventional cardiologists, is scheduled for release in early 2019.
Pulm Ex is available to download from the App Store and coming soon to Google Play..
Sosei Group Corporation Announces Changes in Executive Management team – Shinichi Tamura Appointed as Chairman, President & Chief Executive Officer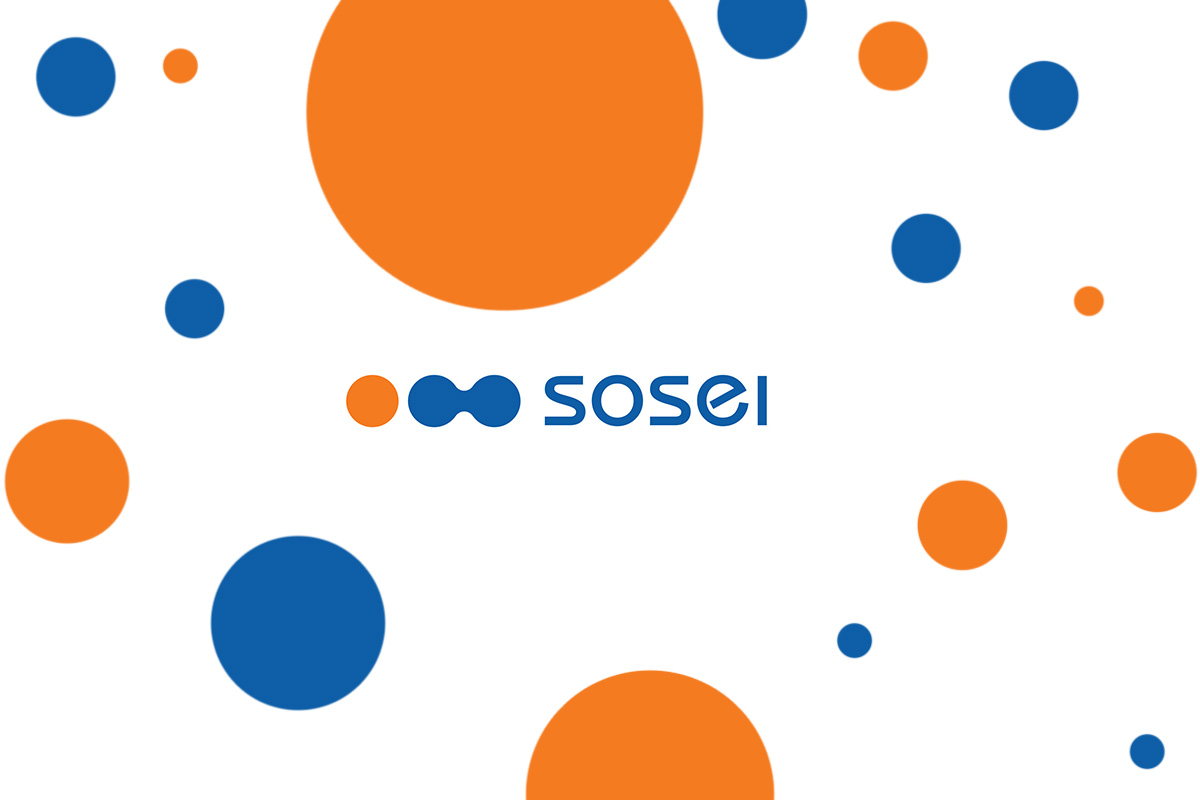 Reading Time:
2
minutes
Tamura is the founder and former CEO and brings more than 40 years of experience in the pharmaceutical industry
Sosei Group Corporation ("the Company"; TSE: 4565), today announced that its Board of Directors, at a meeting held on 11 December 2018, approved a change in its President & Chief Executive Officer (CEO) as stated below.
1. Reason for the Change
It was decided by mutual consent that Mr. Peter Bains will step down as President & CEO of the Company on 31 December 2018. Mr. Bains will also resign as a Director of the Company simultaneously.
Mr. Shinichi Tamura, Executive Chairman, founder and former CEO of Sosei, has been appointed as Chairman, President & CEO effective as of 1 January 2019. The re-appointment of Mr. Tamura as CEO provides a seamless transition that enables the Company to continue pursuing its strategic plan, aiming to realize its vision to be a leading Japan-based biotech champion delivering innovative medicines for patients worldwide. We will continue to invest in R&D and promote our leading scientific platform, portfolio and business globally. Our strategic decisions will place our Japanese and global investors top-of-mind, to maximize shareholder value.
2. Content of the Change
 New position Name Previous position Chairman of the Board, Shinichi Tamura Chairman of the Board, Representative Executive Officer, Representative Executive Chairman, President and Chief Officer and Executive Executive Officer Chairman Peter Bains Director, Representative Executive Officer, President and Chief Executive Officer
3. Effective date of the Change
31 December 2018
Mr. Tamura said: "On behalf of the Board, I would like to thank Peter for all his hard work and enthusiasm in leading the company over the past couple of years and wish him well in his future endeavours. As a Board member, Peter was instrumental in the acquisition of Heptares Therapeutics in February 2015, which has transformed the company and its prospects. While CEO, he has played a key role in the integration of Heptares and the further development of the overall Sosei Heptares business. We are well positioned to execute on our strategy to pursue profitability and advance our partnered and in-house pipelines and I look forward to announcing further progress in the future."
Curriculum Vitae of new Representative Executive Officer, Chairman, President and CEO
 Apr. 1978 Joined Fujisawa Pharmaceutical Co., Ltd. (now Astellas Pharma Inc.) Feb. 1987 Moved to Genentech Limited Jul. 1989 Representative Director & President, Genentech Limited Jun. 1990 Representative Director & CEO, Sosei Group Corporation Jun. 2005 Board Director, Representative Executive Officer, President, CEO of Sosei Group Corporation Mar. 2012 Managing Director, Sosei R&D Limited Jun. 2016 Chairman of the Board, Representative Executive Officer and Executive Chairman of Sosei Group Corporation (to the present)
Haag-Streit UK and Clement Clarke International Receive a Royal Visit from the Duke of Kent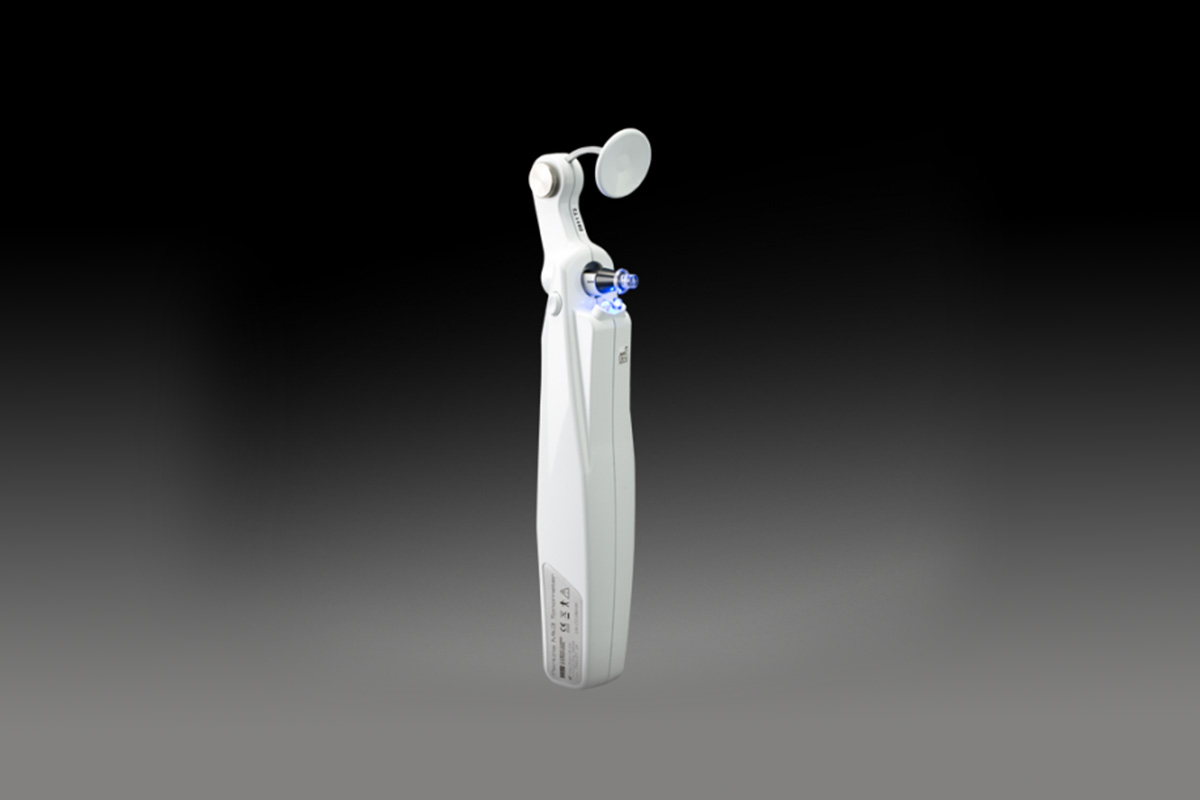 Reading Time:
2
minutes
Haag-Streit UK (HS-UK), the leading manufacturer and distributor of gold-standard optometry and ophthalmic equipment, is excited to report that His Royal Highness The Duke of Kent visited the HS-UK Harlow headquarters on Wednesday 28th November.
The Duke of Kent was visiting companies in the Harlow area, alongside Mrs Jennifer Tolhurst, Her Majesty's Lord Lieutenant of Essex. HS-UK and sister company Clement Clarke International (CCI) were chosen due to their focus on product innovation and involvement in UK manufacturing.
The Duke was given a tour of both the HS-UK and CCI manufacturing facilities, including the; state-of-the-art injection moulding facility, assembly areas and quality control inspection rooms. Following this, His Royal Highness met some of the key members of the HS-UK and CCI team. The Duke was taken through the processes which are used during manufacturing and was then shown the Clement Clarke Ophthalmic (CCO) product range, including the Synoptophore and Perkins Mk 3 hand-held tonometer, both of which are manufactured on-site.
The CCO Synoptophore and Perkins Mk3 are both long-standing products within the HS-UK portfolio. The Synoptophore was first launched in the UK in 1931 and was a vital product for the ophthalmic and orthoptic profession at the time, mainly used for the assessment and treatment of ocular motility disorders. The product continues to be an important diagnostic tool and is still used regularly in eye clinics today. The Perkins Mk3 is a hand-held tonometer that is used for assessing intraocular pressure to diagnose glaucoma. The initial Perkins Mk1 model was developed during the 1970s and, at the time, won the Design Council Award, which was presented by The Duke of Edinburgh.
Dean Johnson, HS-UK Managing Director, said, "We were delighted to welcome The Duke of Kent to the HS-UK headquarters, here in Harlow. His Royal Highness is well-known for fostering the development of British technology and industry."
Dean continued, "We were excited to be able to show His Royal Highness our UK-manufactured CCO product-range. We are very proud to be a leader in the manufacture and distribution of orthoptic, optometry and ophthalmic devices in the UK, so it was a great honour to show The Duke these devices and demonstrate how they are used in daily practice to diagnose eye disease."
Diamyd Medical Raises SEK 58.4 Million in Funds Through Redemption of Warrants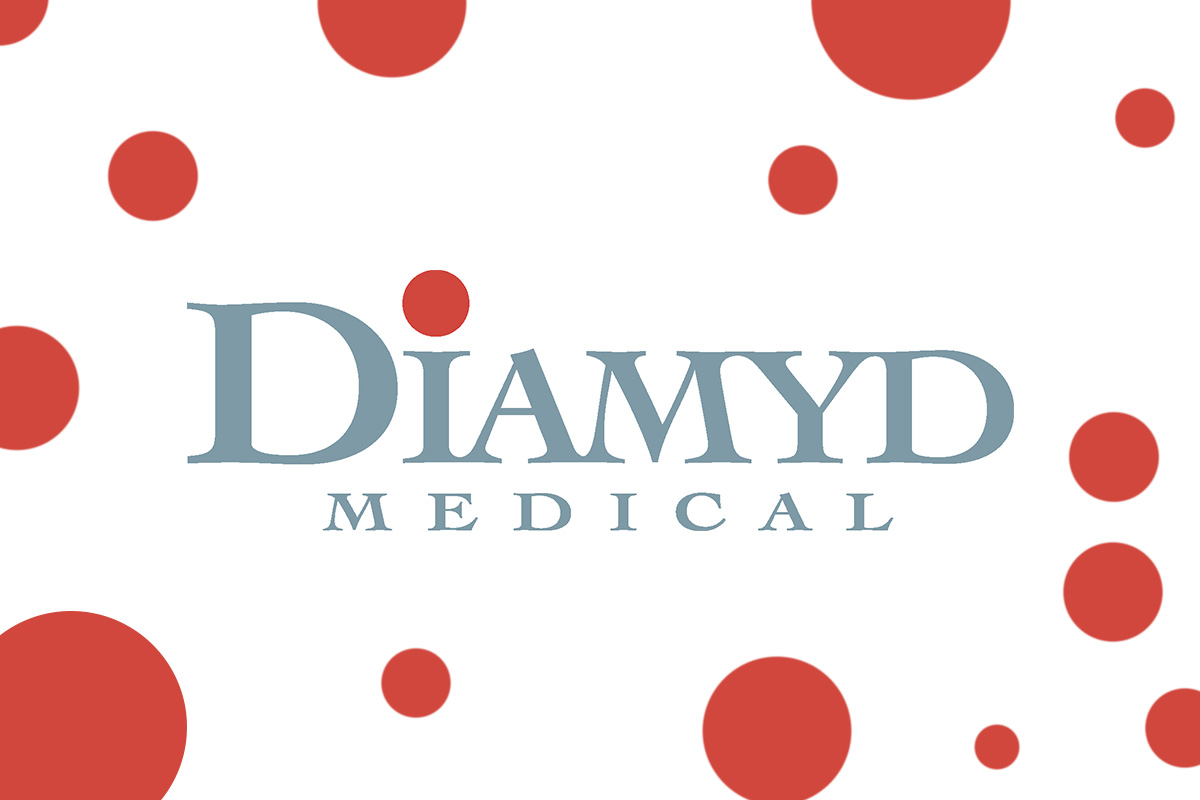 Reading Time:
2
minutes
During 1 to 30 November 2018, holders of warrants of series TO 1 B and TO 2 A of Diamyd Medical AB have been able to subscribe for shares through warrants. A total of 426 037 A shares and 12 409855 B shares have been subscribed for, which means a subscription rate of 95.6 percent. Diamyd Medical thus raises approximately SEK 58.4 million before issue costs.
"We are delighted at the outcome of the redemption of warrants," says Ulf Hannelius, CEO of Diamyd Medical. "The proceeds, together with existing cash, will finance both the DIAGNODE-2 trial until results in 2020 as well as our other ongoing activities. With our strengthened cash position, full focus is on preparing a marketing authorization application for the diabetes vaccine Diamyd® ahead of results in 2020.
Diamyd Medical issued 852 074 warrants of series TO 2 A and 25 989 268 warrants of series TO 1 B in connection with a rights issue in 2017. Two (2) warrants of each series entitled the holder to subscribe for of one (1) new share of that respective series at a price of 4.55 SEK per share during the period 1-30 November 2018. A total of 426 037 A shares and 12 409 855 B shares were subscribed for. The Company thus raised proceeds of approximately SEK 58.4 million before issue costs. Consequently, all 852 044 warrants of series TO 2 A and 24 819 710 warrants of series TO 1 B of a total of 25 989 268 were utilized, resulting in a subscription rate of 95.6 percent. Following the registration of the new shares at the Swedish Companies Registration Office, the share capital will amount to SEK 7 015 397.92. The total number of shares increases from 56 333 904 to 69 169 796, divided into 2 556 223 A-shares and 66 613 573 B-shares.