Biotech start-up RWDC closes US$13 million Series A2 led by Vickers Venture and WI Harper to produce plastic alternative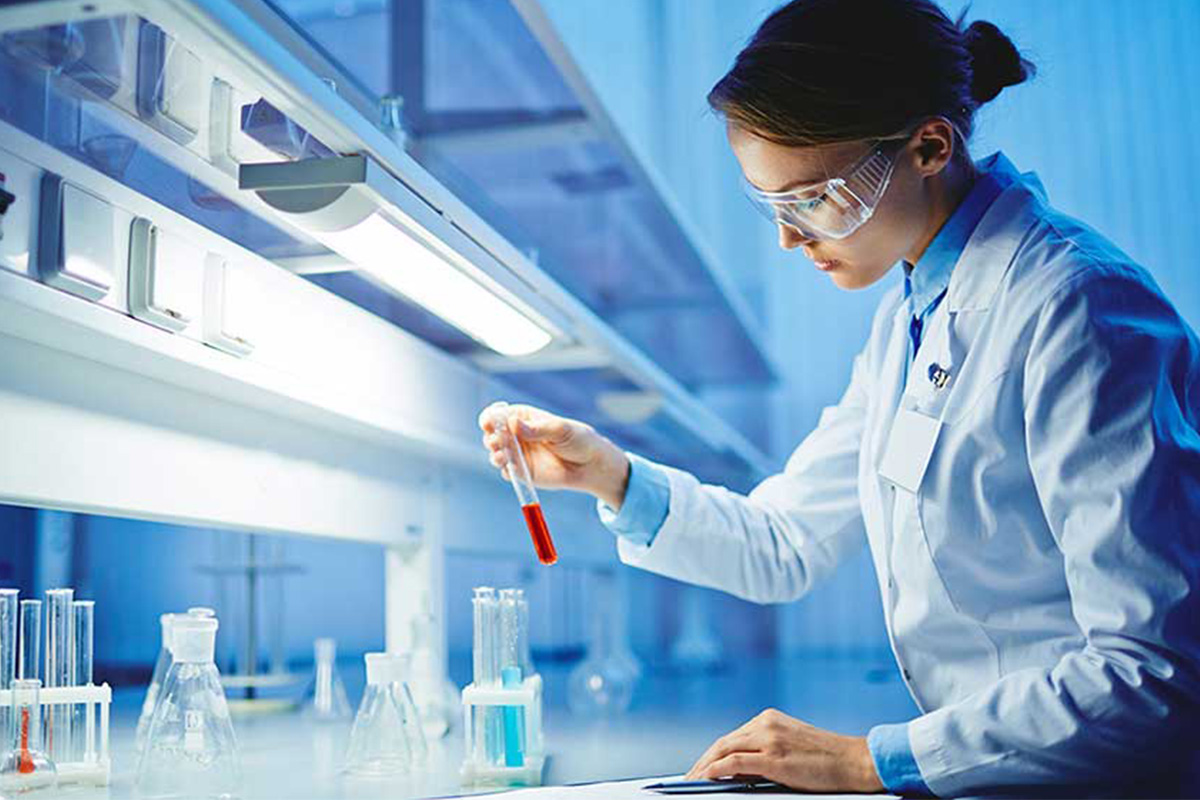 Reading Time:
3
minutes
Singapore-headquartered biotech start-up RWDC Industries Pte Ltd announced today that it has successfully closed a US$13 million Series A2 round co-led by venture capital firms Vickers Venture Partners and WI Harper Group. Finance firm Ridgevale Enterprises Limited and individual investors also participated in the round.
Vickers Chairman and co-founding partner Dr. Finian Tan, along with WI Harper Chairman Mr. Peter Liu, have joined RWDC's board of directors.
RWDC Executive Chairman Mr. Roland Wee said: "I am heartened by the trust that WI Harper, Vickers Venture Partners, Ridgevale Enterprises Limited and all our other investors have shown in us. We are a highly capable, passionate, and experienced team of scientists, engineers, financiers and marketers. This team is determined and confident in realising our vision of helping make this planet a greener place for future generations."
Series A2 funds will primarily be used to expand RWDC's PHA (polyhydroxyalkanoate) production capacity in Athens, Georgia (USA), to 2,000 tonnes per year, making it among the world's largest PHA producers by early 2019.
RWDC develops innovative and cost-effective biopolymer material solutions. In particular, the company produces medium-chain-length polyhydroxyalkanoate (mcl-PHA). PHAs are naturally produced by bacterial fermentation of plant-based oils or sugar, and are widely recognized as the world's only commercially viable biodegradable bioplastic due to its versatility1.
RWDC's PHA is certified to be fully biodegradable in soil, water and marine conditions (i.e. all potential end-of-life scenarios) by certification agency TUV Austria (formerly Vincotte). It fully biodegrades within weeks with no toxic residue. RWDC's customers will be able to label their products as 100% bio-based, non-toxic and truly biodegradable.
"Over the last few months, we have received strong support from our investors, as well as tremendous interest from potential customers, including major packaging manufacturers and F&B brand owners", Mr. Wee said. "We are extremely excited and focused on the expansion of our PHA facility in the US, as this marks our first step towards producing PHA at commercially affordable prices for the global market. We have concrete plans to scale up very quickly from here."
RWDC Chief Executive Officer Dr. Daniel Carraway said: "This facility will be a training ground for our staff, provide material for customer trials, and serve as a demonstration of our capabilities. At the same time, we have ambitious plans for the future. We look forward to providing the world with a truly biodegradable, 100% renewable, and highly versatile material."
"PHA will be a major component in sustainable packaging materials of the future, and RWDC offers a comprehensive technical and material resource for brand owners and converters in the food service, food packaging, and consumer goods packaging industries.
Dr. Finian Tan said: "Every year, the world produces several hundred metric tonnes of plastic, mostly destined for single-use products that persist in the environment after disposal and creates a huge plastic pollution problem that the world is increasingly acutely aware of."
"While it is unrealistic to curb the massive demand for plastic – especially in emerging markets where consumption is on a constant rise – we can still power innovators such as RWDC to develop a commercially attractive solution to a long-standing socio-ecological problem."
Chairman of WI Harper Group, Mr. Peter Liu commented: "From microplastics in the arctic sea ice to once-pristine beaches in Thailand and Philippines being shut down, not only is plastic pollution at a negative tipping point but the world needs solutions and education on this topic. We are extremely excited to partner with RWDC and their dynamic management team. PHA produced at their pilot facility has already shown purity and yield above expectations."
Mr. Liu further added, "Recycling is still the preferred choice among governments worldwide, as current biodegradable solutions may produce waste that has little value. There are many lobbyists for recycling in government, but not for biodegradability. We look forward to bringing positive change and social impact in sustainability for the future generations to come."
In July, RWDC won the inaugural Liveability Challenge, presented by Temasek Foundation Ecosperity, securing S$980,000 in funding for its proposal to make fully biodegradable drinking straws made of PHA. The company is working towards developing drinking straw prototypes by the end of the year and will produce straws in commercial quantities by mid-2019.
1 RWDC's PHA is suitable for a broad range of applications, including single-use food service articles (e.g. cutlery, drinking straws and cup lids), paper coatings (e.g. cups, bowls, plates and takeout containers), food and beverage packaging, consumer goods packaging, diapers, wipes and agricultural mulch films.
Experian A/NZ acquires Australian fintech Look Who's Charging to bolster open data offering
Reading Time:
2
minutes
Consumers and financial institutions to benefit from richer data
Experian Australia & New Zealand today announces its acquisition of Look Who's Charging, the Australian fintech startup which has solved the everyday frustrating problem of unrecognised bank transactions by providing instant clarification on the merchant behind a transaction.
Look Who's Charging is integrated with a number of Australian banks, with their data available to millions of Australians directly within existing digital banking applications.
The move will combine Experian's global open data solutions with Look Who's Charging's advanced enrichment capabilities. Following the recent legislation of Open Banking as the first stage of the Consumer Data Right (CDR), the deal will create a market leading open data platform in the Australian market that will have wide ranging benefits for consumers, businesses and financial institutions.
Experian's present open data solution, built in the UK, facilitates 40% of all UK Open Banking application program interface (API) requests.
Andrew Black, Managing Director of Experian A/NZ explains how the acquisition enables Experian to provide organisations with a sophisticated aggregation and categorisation solution and granular insights for them to apply across their business:
"If a transaction is unable to be categorised accurately, it is often classed as 'unknown' which can result in decisions impacting consumers being based on limited data. This can have a big knock on effect if, for example, banks are using one platform to help a customer understand their own income and expenditure, and another to decide what loan they can afford.
With Look Who's Charging's enriched data integrated into our open data platform, we will be able to provide a uniquely accurate and comprehensive solution for the Australian market. This will help our customers lend more responsibly while enhancing their fraud checks and reducing their call centre traffic for unrecognised transaction queries, as well as ensuring consumers have a greater understanding of their financial situation."
Over 1 billion transactions are enriched every single month through Look Who's Charging's platform to provide Australian consumers complete clarity on their spending.
"Look Who's Charging's forward-looking and problem-solving nature is aligned with our business and approach to innovation," adds Mr Black. "We share the aim to help businesses and consumers make better and more informed decisions, and we are delighted to be working with a company who is truly having a positive impact on not only our financial services industry but Australian consumers too."
Ben Elliott, CEO of Experian APAC commented: "The acquisition – our sixth investment in Asia Pacific since 2017 (following venture investments in Grab, Jirnexu, C88 Financial Technologies, BankBazaar.com and CompareAsiaGroup) – demonstrates our ongoing commitment to investing in this region and using our advanced data and analytics expertise to remove complexity from the lending process. Bringing Look Who's Charging and our innovative solutions together will help Australian organisations, and ultimately consumers, as Open Banking standards are adopted in Australia."
Founder of Look Who's Charging, Stuart Grover, said: "We are extremely excited to combine the technology and data we have built to support the Australian banks with Experian's market leading open data technology. We are very proud to have built Look Who's Charging from an idea, born from the frustration of unrecognised transactions to a product which helps millions of Australian consumers, in under 4 years.
With Experian's scale, we have an opportunity to help solve more of the immediate problems faced by Australian consumers and financial institutions, whilst the Look Who's Charging solution is also rolled out to other key markets around the world."
Canadian Fintech iCASH Surpasses $100M in Loans Funded
Reading Time:
1
minute
Company Celebrates Three Years of Revolutionizing Consumer Lending in Canada
Canadian financial technology company iCASH is celebrating three years of successful lending operations by surpassing $100 million in consumer loans. In this short time, the company has funded more than 200,000 loans and helped thousands of people to obtain support and alleviate financial stress.
"Reaching this milestone with the help of our customers has helped us fulfill our pledge to provide an improved financial experience for Canadians," said Rachel Birtwistle, Director of Operations at iCASH. "Almost 50 percent of Canadians live pay-cheque to pay-cheque, and many of them are shut out of mainstream banking due to poor credit, a thin credit file, or income volatility. We understand that consumers are not simply a credit score, and that past financial mistakes do not necessarily affect their capacity to repay a loan. iCASH's primary goal is to help Canadians break their debt cycle in a fair and affordable way."
iCASH was the first lender in Canada to offer both a real-time loan application and the settlement of funds via e-transfer within two minutes of approval. They were also the first to offer instant loan assessments, providing customers with an immediate approval and eliminating the stressful waiting period typical for other creditors.
Currently, the iCASH app has been downloaded more than 125,000 times, while the website is regularly visited by thousands of Canadians. The company aims to offer a reliable escape from a cycle of debt.
"It's all about helping people to better cope with and manage their finances, including the very real financial struggles that many Canadians face every day," said Birtwistle.
The iCASH app is available on Android and iOS. For more information, visit icash.ca.
BridgeMark Strategies Forms Strategic Alliance With Chalice Financial Network To Deliver Comprehensive Advisor Transitions Support And Services
Reading Time:
2
minutes
Leading Third-Party Transitions Consultancy and M&A Advisory Firm for Independent Wealth Management Space to Provide Solutions Designed to Maximize Preparedness in Post-Reg BI Regulatory Environment for Chalice's Member Financial Advisors
BridgeMark Strategies (BridgeMark or "the firm"), a leading third-party advisor transitions consultancy and M&A advisory firm for the independent financial advisory space, announced today that it has formed a strategic alliance with Chalice Financial Network, a Software-as-a-Service-based member-benefit organization. As part of the new strategic alliance, BridgeMark Strategies will offer its services and solutions on a discounted basis to Chalice's community of over 48,000 independent financial advisor members.
Led by Jeff Nash, a 25-year wealth management industry veteran, BridgeMark serves as an unbiased source of guidance and support for independent financial advisors, encompassing those looking to move between independent broker-dealer or RIA platforms, establish their own RIA, sell or buy a practice, or maximize growth opportunities by recruiting new advisors to their business. The firm leverages its extensive experience and unparalleled connections across the financial service space – spanning over 80 IBDs and RIAs – to help advisors make the most informed decision possible about the best steps to take to meet the current and future goals of their businesses.
Mr. Nash, BridgeMark CEO and co-founder, said, "BridgeMark is proud to partner with Chalice Financial Network, whose mission of providing independent advisors with access to the best possible services is completely aligned with ours. We look forward to a long collaboration with the Chalice team and their advisor members."
Chalice's members will gain access to BridgeMark's comprehensive set of transition support and solutions, which are especially relevant to financial advisors managing between $50 million to $750 million advisory and brokerage assets, an often overlooked and underserved segment of the industry. Such advisors typically struggle to find unbiased consultation and advice, since most of the information they come across is provided by the firms attempting to recruit them.
BridgeMark's entire set of services include:
Broker-dealer research and transition support: For advisors actively seeking to transition, BridgeMark helps them to understand their needs, wants and dislikes, then narrow down their list of options to a handful of possible destination firms. BridgeMark helps evaluate pros and cons of firms and then negotiates the most favorable transition incentives.
RIA transition support: For advisors considering starting or joining an RIA, BridgeMark helps to evaluate the pros and cons of the move and, if advisors choose that route, it assists in custodian evaluation and negotiations.
M&A support: For advisors actively looking to sell their businesses or merge them into other practices, BridgeMark uses its broad industry networks to identify potential acquisition or merger partners, then negotiate terms and help advisors close deals when the time arrives.
With the SEC recently having adopted Reg BI, advisors can rely on BridgeMark to serve as a trusted ally and counselor as they contemplate what the new regulatory landscape means for their business.
Chalice CEO Keith Gregg said, "We are thrilled to make the transition services that Jeff and his team provide more accessible to our members. Particularly for smaller practices that may not command the scale and attention that bigger offices do, having a resource like BridgeMark in their corner gives them crucial information that levels the playing field and ultimately empowers them to make the best strategic decisions for their business and their clients."
Media Contacts:

Joseph Kuo / Andrew Wang

Haven Tower Group

424 317 4851 or 424 317 4859

jkuo@haventower.com or awang@haventower.com