Biotech start-up RWDC closes US$13 million Series A2 led by Vickers Venture and WI Harper to produce plastic alternative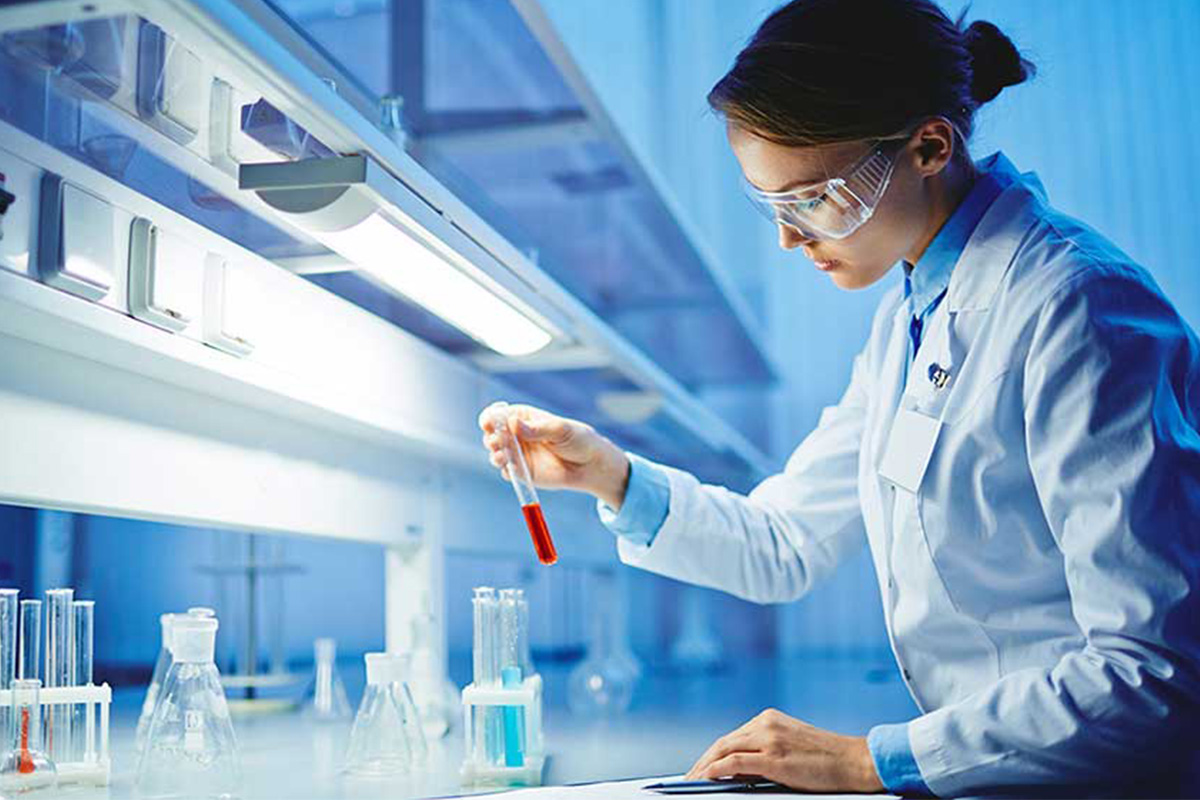 Reading Time:
3
minutes
Singapore-headquartered biotech start-up RWDC Industries Pte Ltd announced today that it has successfully closed a US$13 million Series A2 round co-led by venture capital firms Vickers Venture Partners and WI Harper Group. Finance firm Ridgevale Enterprises Limited and individual investors also participated in the round.
Vickers Chairman and co-founding partner Dr. Finian Tan, along with WI Harper Chairman Mr. Peter Liu, have joined RWDC's board of directors.
RWDC Executive Chairman Mr. Roland Wee said: "I am heartened by the trust that WI Harper, Vickers Venture Partners, Ridgevale Enterprises Limited and all our other investors have shown in us. We are a highly capable, passionate, and experienced team of scientists, engineers, financiers and marketers. This team is determined and confident in realising our vision of helping make this planet a greener place for future generations."
Series A2 funds will primarily be used to expand RWDC's PHA (polyhydroxyalkanoate) production capacity in Athens, Georgia (USA), to 2,000 tonnes per year, making it among the world's largest PHA producers by early 2019.
RWDC develops innovative and cost-effective biopolymer material solutions. In particular, the company produces medium-chain-length polyhydroxyalkanoate (mcl-PHA). PHAs are naturally produced by bacterial fermentation of plant-based oils or sugar, and are widely recognized as the world's only commercially viable biodegradable bioplastic due to its versatility1.
RWDC's PHA is certified to be fully biodegradable in soil, water and marine conditions (i.e. all potential end-of-life scenarios) by certification agency TUV Austria (formerly Vincotte). It fully biodegrades within weeks with no toxic residue. RWDC's customers will be able to label their products as 100% bio-based, non-toxic and truly biodegradable.
"Over the last few months, we have received strong support from our investors, as well as tremendous interest from potential customers, including major packaging manufacturers and F&B brand owners", Mr. Wee said. "We are extremely excited and focused on the expansion of our PHA facility in the US, as this marks our first step towards producing PHA at commercially affordable prices for the global market. We have concrete plans to scale up very quickly from here."
RWDC Chief Executive Officer Dr. Daniel Carraway said: "This facility will be a training ground for our staff, provide material for customer trials, and serve as a demonstration of our capabilities. At the same time, we have ambitious plans for the future. We look forward to providing the world with a truly biodegradable, 100% renewable, and highly versatile material."
"PHA will be a major component in sustainable packaging materials of the future, and RWDC offers a comprehensive technical and material resource for brand owners and converters in the food service, food packaging, and consumer goods packaging industries.
Dr. Finian Tan said: "Every year, the world produces several hundred metric tonnes of plastic, mostly destined for single-use products that persist in the environment after disposal and creates a huge plastic pollution problem that the world is increasingly acutely aware of."
"While it is unrealistic to curb the massive demand for plastic – especially in emerging markets where consumption is on a constant rise – we can still power innovators such as RWDC to develop a commercially attractive solution to a long-standing socio-ecological problem."
Chairman of WI Harper Group, Mr. Peter Liu commented: "From microplastics in the arctic sea ice to once-pristine beaches in Thailand and Philippines being shut down, not only is plastic pollution at a negative tipping point but the world needs solutions and education on this topic. We are extremely excited to partner with RWDC and their dynamic management team. PHA produced at their pilot facility has already shown purity and yield above expectations."
Mr. Liu further added, "Recycling is still the preferred choice among governments worldwide, as current biodegradable solutions may produce waste that has little value. There are many lobbyists for recycling in government, but not for biodegradability. We look forward to bringing positive change and social impact in sustainability for the future generations to come."
In July, RWDC won the inaugural Liveability Challenge, presented by Temasek Foundation Ecosperity, securing S$980,000 in funding for its proposal to make fully biodegradable drinking straws made of PHA. The company is working towards developing drinking straw prototypes by the end of the year and will produce straws in commercial quantities by mid-2019.
1 RWDC's PHA is suitable for a broad range of applications, including single-use food service articles (e.g. cutlery, drinking straws and cup lids), paper coatings (e.g. cups, bowls, plates and takeout containers), food and beverage packaging, consumer goods packaging, diapers, wipes and agricultural mulch films.
Ideanomics Signs MoU with China's JAC for EV Sales & Financing Activities
Reading Time:
2
minutes
Ideanomics Inc. (Nasdaq: IDEX) has today announced it has signed an agreement with Anhui Jianghuai Automobile Group Co., Ltd., commercially known as JAC Motors. The deal is a strategic partnership, initially covering the China and ASEAN markets, with the ability to expand further thereafter according to demand. The Memorandum of Understanding (MoU) is a pre-cursor to the definitive strategic agreement covering a range of activities designed to promote JAC's EV product line up as part of Ideanomics' newly established NEVCG division's activities.
The MoU focuses on several key areas of activity, including EV taxi fleet rental and leasing in China, EV buses, heavy commercial truck sales and financing, municipal EV trucks such as fire trucks and other municipal vehicles and light commercial vehicles in China and ASEAN countries, and police and law enforcement passenger vehicles and light trucks, including any customization thereof for regionalization or fit for purpose needs.
Ideanomics and JAC will also cooperate on new energy fuel cells, including electric and hydrogen batteries and the associated research, development, and testing for use in the target markets. Furthermore, Ideanomics will provide consulting services for all types of financing throughout the vehicle production and sales lifecycle, from supply chain and parts through to large-scale ABS financing programs for enterprise and governmental customers. JAC will introduce its current financial services partners to work along side Ideanomics and its bank and financing partners.
"This is another milestone agreement for Ideanomics and its new NEVC division," said Mr. Alf Poor, CEO of Ideanomics. "JAC's complete line up of EV vehicles can service the broad commercial vehicle market, with everything from taxi cars to buses, heavy freight trucks, and even customized vehicles for the emergency services. We're very excited to have JAC participate in our new energy vehicle activities, they are a world-class partner who will strengthen our offering in China, the ASEAN region, and beyond. JAC also has a fantastic cost/benefit model that will serve the ASEAN market with a strong value proposition."
In addition to fuel cell-based innovations, the deal also sees Ideanomics contribute cyber security expertise, for the development of IoT vehicle security services that will service both driver-based and autonomous vehicles.
"Our deal with JAC encompasses each area of activity in the new energy vehicle space, whether EV or Hydrogen-based cleantech," said Alf Poor. "Ideanomics has worked towards a gaining influence and understanding throughout the entire value chain, and with this deal we can begin to provide assistance with all aspects of new energy vehicle production, from supply chain and parts financing, through to ABS financing for large-scale customers. It's an exciting time for us, and we couldn't ask for a better partner than JAC."
SOURCE Ideanomics
Liquid Financial USA Announces Executive Leadership Team
Reading Time:
3
minutes
Liquid Financial USA (Liquid USA), the joint venture between Liquid Group Inc. (Liquid.com), the world's leading cryptocurrency exchange, and Virtual Currency Partners LP (VCP), a venture capital group with expertise in hypergrowth technology companies and public exits, to expand Liquid's cutting-edge platform and services into the U.S. market, formally announces its executive team.
Justin D. Hertzberg, Esq. | Chief Executive Officer
Justin is uniquely qualified to lead Liquid USA. For the past 6 years, Justin has owned and operated one of the world's largest introducing brokerage businesses, servicing clients in the OTC foreign exchange industry through regulated offices in the U.S. and Europe. Additionally, Justin was also the founder and CEO of IQX, LLC, which was the predecessor money service business acquired by Liquid USA. Justin began his career as a securities and commercial litigator for a large Florida-based law firm. After leaving the practice of law in 2008, Justin has worked in financial services and held several positions including trader, head of business development and in-house counsel.
Sean T. Gilmartin, Esq. | Chief Compliance Officer
Sean brings nearly three decades of experience in senior compliance roles, both in the broker-dealer industry and as a regulator, including positions as the CCO of IQX, LLC, Director of Regulation at the New York Stock Exchange (NYSE), CCO at Jefferies Execution Services, and as a senior compliance officer at Merrill Lynch. At IQX, Sean was responsible for building its compliance program and surveillance functions. While at the NYSE, Sean was responsible for building its surveillance and investigations program for trading across its five equity and options exchanges.
Apurva Mehta | Chief Technology Officer
Apurva brings over 23 years' experience as a visionary IT leader with proven track record of managing projects, people and technology within the financial services industry. Having spent over 22 years with multinational banks ING and Société Générale, Apurva has established technical expertise in global asset trading platforms, database management, trade reporting and settlements.
Jerald Tillery | Chief Information Security Officer
Jerald comes to Liquid USA as a proven leader in Security Management, Cyber Security and Cyber Risk Management. He has extensive experience in large-scale security management, cloud computing and threat intelligence analysis optimization with organizations including the Options Clearing Corporation, State Street Corporation and Las Vegas Sands Corporation and the U.S. Department of Defense.
Jonathan Pfohl | Chief Financial Officer
In addition to his role at Liquid USA, Jonathan is also a partner at VCP. Jonathan most recently served as Chief Financial Officer for a start-up lab-grown diamond manufacturer, Scio Diamond Technology that was focused on disrupting the $80B diamond market. He has over 25 years of financial and management experience with companies ranging in size from start-ups to billion-dollar operations. He previously held senior operational and financial positions with Wireless Express LLC, Main Street Broadband LLC, Movida Cellular, AirGate PCS and Sprint and is a focused, highly accomplished finance and operations executive with extensive leadership experience in fast-growing organizations.
Grady Kittrell | Chief Business Development Officer
As a co-founder of VCP and an angel and seed investor, Grady brings unparalleled digital asset experience to Liquid USA. He has spent over 30 years advising and investing in start-up companies and he is an expert in the digital asset ecosystem. Grady is a successful business development executive and entrepreneur, having most recently served as an advisor to MGT Capital Investments, one of the largest publicly traded Bitcoin mining companies in the U.S. Grady also serves on the board of Liquid USA.
According to Mr. Hertzberg: "The U.S. is the largest and most challenging captive audience in the world when it comes to cryptocurrencies.  To build the most trusted digital asset marketplace and win over a discerning investing public requires an executive team with the right combination of vision, experience, skill and passion.  I am extremely proud of the team we've built thus far at Liquid USA and how it fits with our go-to-market launch strategy.  When combined with the powerful Liquid trading platform and the ability to leverage the 300+ employees at Liquid Group, Inc. we look forward to onboarding U.S. clients in Q1 2020."
Liquid Group Inc. co-founder and CEO Mike Kayamori said: "The U.S. is a large market, but a very challenging regulatory landscape.  To launch Liquid in the U.S., we needed a team with extensive industry experience and a deep understanding of U.S. financial markets.  The executive team we have assembled has surpassed our expectations and we look forward to making our U.S. launch in early 2020."
VCP Chairman Barry Schiffman said: "From our earliest discussions with Mike and Liquid, we both agreed that, to tackle the U.S. market, we needed a team filled with subject matter experts in U.S. financial services, technology and regulation.  Our team, led by Justin Hertzberg, is comprised of seasoned industry veterans that have a track record delivering results and a passion for the crypto space.  We know they will deliver for Liquid USA."
SOURCE Liquid Financial USA
TiE Mumbai and Dubai International Financial Centre (DIFC) Help Indian FinTechs Scale Their Business Across Middle East, Africa and South Asia Region
Reading Time:
2
minutes
Over the years, TiE Mumbai has played a significant role in promoting, mentoring, helping and funding startups in this region. TiE Mumbai represents over 2,500 startups in the Greater Mumbai Region. It has successfully connected and mentored over 2,000 entrepreneurs and startups over the last few years; over 1,000 startups have been successfully connected to investors.
As a part of its ongoing endeavour to assist startups with new opportunities and help foray into different geographies, TiE Mumbai and Dubai International Financial Centre (DIFC) – the leading financial hub for the Middle East, Africa and South Asia (MEASA) — organized a two-day programme to help FinTech startups to scale their business across the region through Dubai. DIFC met with 17 FinTech startups from Mumbai to understand their business models and provide tailored solutions to support their growth in the fast-growing emerging markets.
The comprehensive DIFC FinTech ecosystem includes two highly successful accelerator programmes run by DIFC FinTech Hive and Startupbootcamp, a USD 100 million FinTech fund, subsidised licensing options, fit-for-purpose regulation and access to a financial community of over 2,100 regional and global institutions, of which more than 80 are FinTech-related companies. Since the startups were from different parts of the funding spectrum – Bootstrapped, Pre-Series A, & well-funded – Series A & B, each with their own set of requirements, the DIFC team was able to help each firm better understand how best they could utilise the Centre as a platform for growth.
"As a part of our global connect program, TiE Mumbai has partnered with DIFC to create an access to knowledge, markets, funds and talent in those regions. These partnerships present excellent growth opportunities for Mumbaistartups. Dubai and India have deeply embedded commercial, trade and cultural ties and today this relationship goes from strength to strength," said Atul Nishar, President, TiE Mumbai.
Salmaan Jaffery, Chief Business Development Officer, DIFC Authority, commented: "It's a pleasure to be partnering with TiE Mumbai and to engage directly with a number of promising and innovative Indian FinTech firms. Our meetings have allowed us to highlight the opportunities within the MEASA region and the ways in which they can capitalise on these to scale their business. Since our establishment in 2004, we have attracted a number of Indian banks and financial institutions to the DIFC, and in recent years we see similar interest from Indian FinTechs, which account for approximately 10 per cent of our FinTech ecosystem. We expect this number will grow, as demonstrated by the incredibly positive interest we are already witnessing and as we continue to strengthen our ties with the Indian market."
SOURCE The Indus Entrepreneurs (TiE)