Simple Expands Intelligent Marketing Platform Into MENA to Help CMOs Claw Back Cost of Marketing Complexity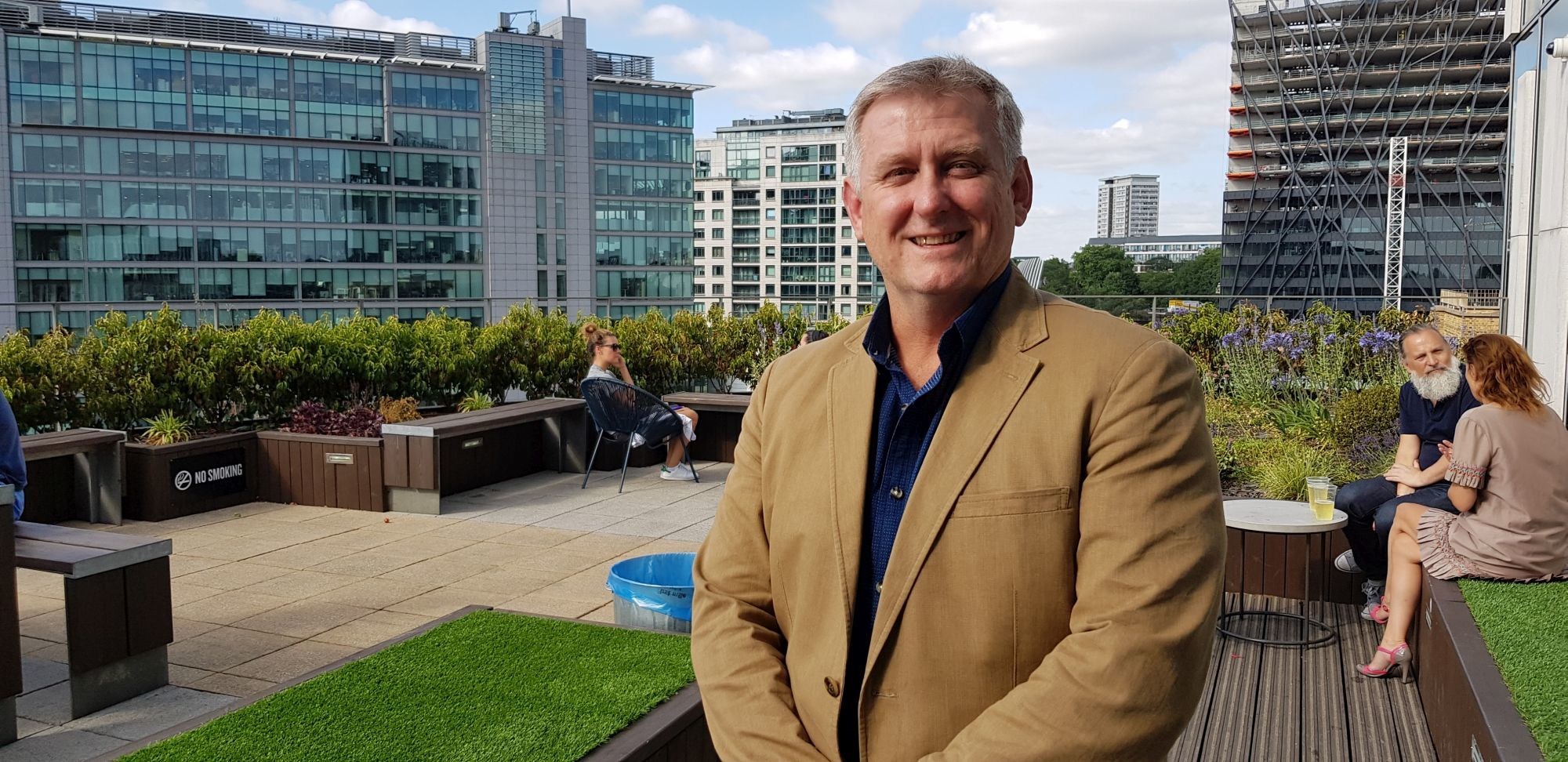 Reading Time:
2
minutes
Australia-based marketing technology company Simple has opened a London office and announced its EMEA management team a month after an investment round worth
AUD $17m to expand its Intelligent Marketing Platform globally.
Simple has appointed Joe Jarrett, former CEO of global marketing and brand asset management platform Adgistics, as managing director, EMEA, heading up a highly experienced team.
Wolfgang von Enckevort also joins Simple as global chief technology officer, based in London. Mr von Enckevort has held chief technologist and executive management roles at several multinational advertising and marketing software firms and comes to Simple after establishing award-winning customer engagement and Microsoft solution consultancy Vepro.
Simple, whose marketing resource management platform is powered by Microsoft, is moving quickly to establish its brand in the EMEA market, expanding its existing footprint in Australasia and the United States. Simple's customer base includes a number of blue-chip brands in the financial services, retail, entertainment and gaming sectors including Westpac Group.
"The combination of Simple's experience in marketing and Microsoft's technology stack will redefine the marketing execution landscape," Mr Jarrett said. "Our new capability will enable organisations to rapidly integrate marketing data from multiple sources to generate insights and improve marketing performance without losing sight of the value of creativity."
"Marketing has become too fragmented with CMOs now directly owning relationships with up to 50 different technology platforms and sometimes more. This means 50 different but often overlapping sets of data," Mr Jarrertt said. "If you can't join all the activity together to understand and demonstrate the return on your marketing investment, then there's a cost to that complexity. Simple helps marketers claw back that cost."
The EMEA launch enables Simple to capitalise on momentum generated with the global unveiling of Simple's Intelligent Marketing Platform onstage at Microsoft's Inspire partners' conference in July, leveraging the engineering and marketing support Simple receives as a Microsoft Cloud Solution Provider.
Smart integrations for enterprises already working within Microsoft's services ecosystem will be a key differentiator in EMEA, according to Mr von Enckevort.
"Introducing Simple's Intelligent Marketing Platform to the Microsoft Business Solution ecosystem presents us with the unique opportunity to reinvent marketing operations management for enterprise and corporate organisations – at scale and anywhere in the world," Mr von Enckevort said.
Also joining Simple's EMEA team is sales director Mike Brothers, who was previously vice-president at Intellectsoft, and has worked with a number of startups in leading-edge technologies including martech, blockchain and IoT.
Simple chief executive officer Aden Forrest said marketers were grappling with an increasingly fragmented process and a burgeoning landscape of 7000 technology providers, most of which were only concerned with their little piece of the marketing puzzle.
"Chief marketing officers must show that the end-to-end marketing process delivers, from brand management, collaboration and resource allocation, to distribution channels and results — that's intelligent marketing," Mr Forrest said. "Simple is the engine that powers the process and the brain that tells you what's working and what isn't."
Shiseido inaugurated an innovative digital O2O advertising solution on "HKG My Flight" mobile app launched by JCDecaux Transport at Hong Kong International Airport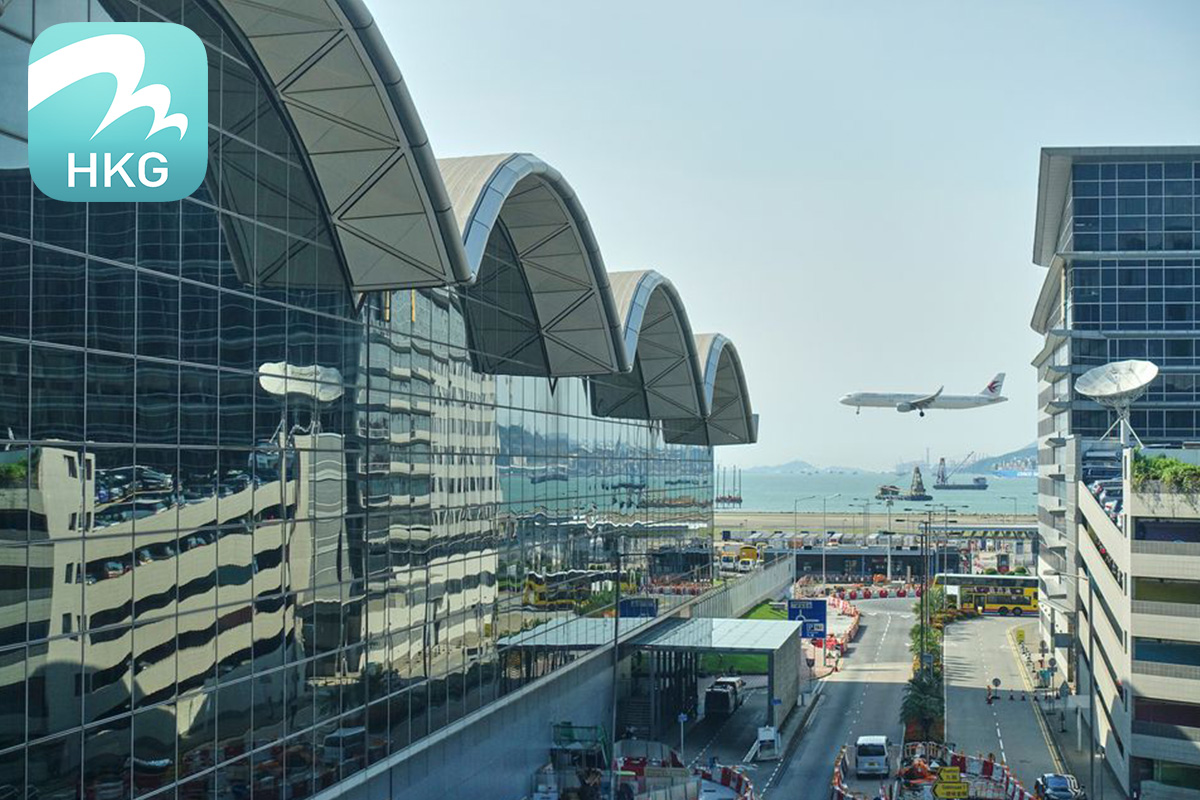 Reading Time:
2
minutes
Airport Authority Hong Kong partners with JCDecaux Transport to proudly announce the newly launched innovative digital (O2O) advertising platform on the airport authority's mobile app "HKG My Flight" to connect with passengers and maximize the audience-reach synergy of Hong Kong International Airport advertising.
The award-winning "HKG My Flight" mobile app developed by Airport Authority Hong Kong, is designed to create a personalized passenger experience via the mobile app. Air passengers can access to real-time flight information, airport navigation, and enjoy connection to free Wi-Fi upon arrival at Hong Kong International Airport.
World-renowned beauty brand Shiseido has taken the lead in capitalizing this innovative digital (O2O) advertising solution to enhance audience engagement. Shiseido's Splash Ad will appear at the landing page while the airport's mobile app is activated. When app users approach the duty free area, a push notification is sent to the mobile phone via Beacon technology to indicate a promotion is nearby. The push notification drives users to the campaign website, allowing them to register their personal data in order to redeem beauty samples at Shiseido's duty free counters. This allows online and offline merged (OMO), which perfectly demonstrates how technology is used to drive customers to shops.
Non-app users are not excluded from this campaign. As Shiseido's OOH ads on digital panels at the airport are embedded with QR Code, scanning of which mobile users can access the campaign website to enjoy the promotional offer. Through the online engagement, another call-to-action will invite mobile users to download the "HKG My Flight" mobile app.
This innovative drive-to-store O2O advertising solution will significantly benefit travel retailers and enrich passengers' airport experiences, hence producing unprecedented traffic drive to augment retail ROI for international brands' campaigns at Hong Kong International Airport.
Key information about JCDecaux Group
2017 revenue: 3,472m euro
JCDecaux is listed on the Eurolist of Euronext Paris and is part of the Euronext 100 and Euronext
Family Business indexes
JCDecaux is part of the FTSE4Good and Dow Jones Sustainability Europe indexes
No. 1 worldwide in street furniture (543,050 advertising panels)
No. 1 worldwide in transport advertising with more than 215 airports and 250 contracts in metros, buses, trains and tramways (356,320 advertising panels)
No. 1 in Europe for billboards (141,630 advertising panels)
No. 1 in outdoor advertising in Europe (672,220 advertising panels)
No. 1 in outdoor advertising in Asia-Pacific (216,290 advertising panels)
No. 1 in outdoor advertising in Latin America (77,190 advertising panels)
No. 1 in outdoor advertising in Africa (26,770 advertising panels)
No. 1 in outdoor advertising in the Middle-East (18,650 advertising panels)
Leader in self-service bike rental scheme: pioneer in eco-friendly mobility
1,074,113 advertising panels in more than 75 countries
Present in 4,033 cities with more than 10,000 inhabitants
13,040 employees
v-dog Selects Orange Orchard as Global PR Agency of Record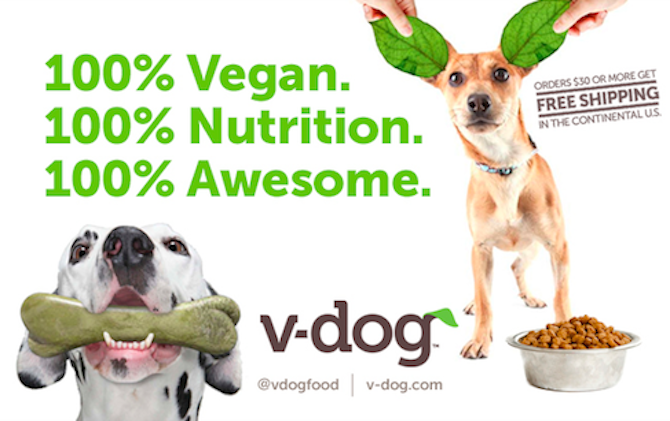 Reading Time:
2
minutes
Vegan dog food company partners with animal friendly and environmentally conscious public relations agency to promote healthy, plant-powered, cruelty-free dog food and treats
V-dog, a San Francisco-based vegan owned and operated dog food company, has selected Orange Orchard, a global public relations agency specializing in animal-friendly and environmentally conscious brands, to promote its vegan and cruelty-free dog food and treats.
"We were in search of an agency that could not only help us promote our vegan dog food, but also cared about a compassionate, healthy, cruelty-free lifestyle," said Lindsay Rubin, vice president at v-dog. "Heather and her team at Orange Orchard not only had the same values we look for in our business partners, but also demonstrated to us their industry and public relations expertise to bring v-dog to the forefront of dog lovers around the world."
Orange Orchard is a division of Ripley PR and was established to promote animal-friendly, planet-friendly, vegan and plant-based products, brands and initiatives. The team's knowledge and experience in building global brands will help forward-thinking, socially and environmentally conscious businesses and nonprofit foundations create a cleaner, healthier and more compassionate world.
"The vegan and plant-based movement has been gaining global momentum over the past few years, and v-dog has been at the forefront of plant-based, cruelty-free dog food since 2005," said Heather Ripley, CEO of Orange Orchard. "We look forward to helping v-dog promote its vegan and cruelty-free dog food to pet lovers around the world."
About v-dog
Since 2005, v-dog has seen dogs of all shapes and sizes thrive on our nutritionally complete plant-based kibble. We are a vegan owned and operated family business with high quality standards and zero product recalls to date. Based in beautiful San Francisco, our team is made up of animal lovers, most of us with fur babies of our own. We work each day to ensure you and your dogs are happy and that our products are providing them with the ultimate source of nutrition and joy. For more information about v-dog in the U.S., visit v-dog.com or call 888-280-8364. For more information about international distribution, visit v-planet.com.
About Orange Orchard
Orange Orchard is a division of Ripley PR, a global public relations agency using a blend of strategic business accounting and creative public relations branding to deliver measurable results. Orange Orchard works with environmentally friendly, animal welfare, vegan and plant-based brands that aim to make the world a kinder place to live.
For more information visit www.orangeorchardpr.com or call 865-977-1973.
OUTFRONT Media Furthers Commitment to Digital Transformation with Hire of Lowell Simpson as New Executive Vice President, Chief Information Officer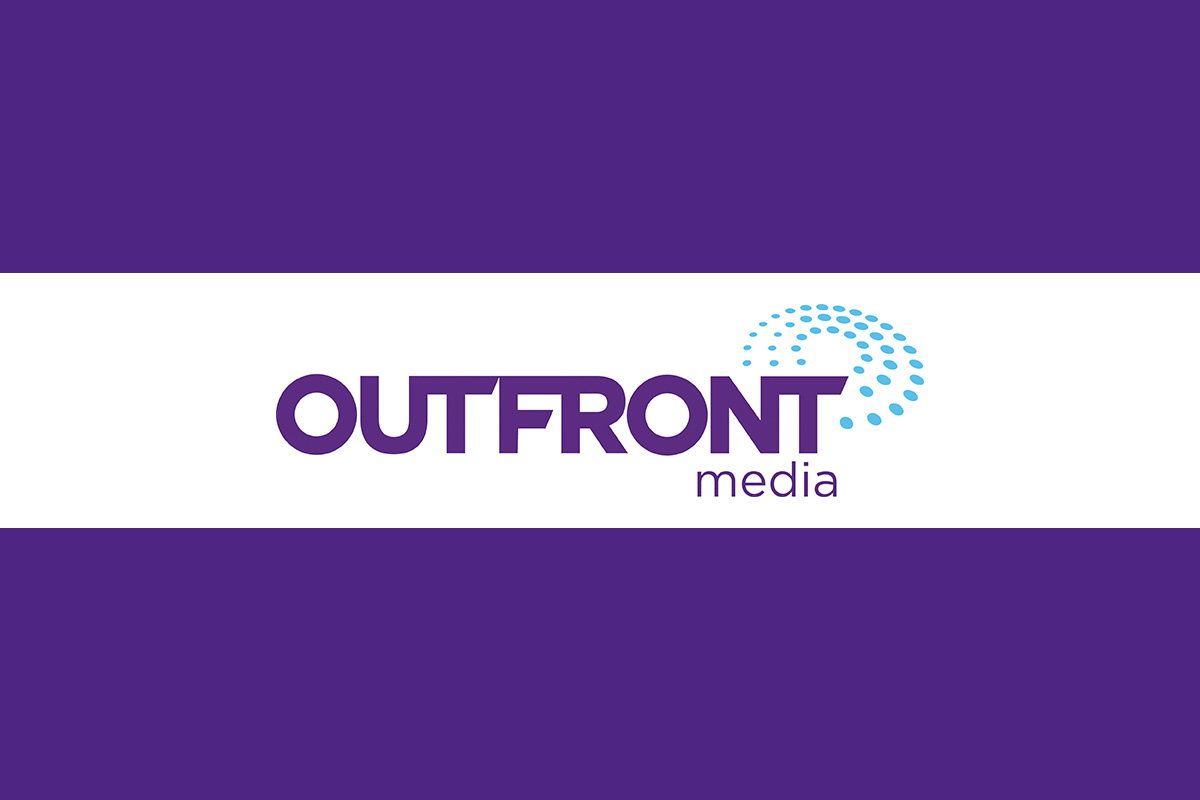 Reading Time:
1
minute
OUTFRONT Media (NYSE: OUT), one of the largest out-of-home media companies in North America, announced the hire of Lowell Simpson as Executive Vice President, Chief Information Officer, furthering its commitment to deploying smarter, better technology across the organization.
"We are committed to modernize and better integrate our technology functions to power our business as we become increasingly digital in our asset base and how we operate," said Jeremy Male, CEO, OUTFRONT Media. "Lowell's appointment is a crucial step in building out and deploying these technological capabilities across our organization."
As part of its digital transformation, OUTFRONT Media has been deploying digital billboards and Liveboards in its key transit hubs. This robust deployment will also focus on the front end and back end product offerings that complement the Liveboards. Lowell brings a strategic thinking approach, along with traditional and digital media and technology experience, that will be vital in pushing these initiatives forward.
Lowell joins OUTFRONT from MediaCom Worldwide where he held the position of Global Chief Information Officer. During his 10 year tenure at MediaCom, Lowell was responsible for the development, marketing, support and management of all internal and client-facing applications and trading platforms across all markets. A crucial part of his position included overseeing all relationships with technology and data vendors across the globe, ensuring that clients had up to date tools, data and platforms. Prior to that role, Lowell spent time at Discovery Communications and PriceWaterhouseCoopers in various project management and technology positions.
Lowell will report to Jeremy Male and he will work closely with the Executive Committee at OUTFRONT to enable the digital transformation across OUTFRONT through the use of technology.