Simple Expands Intelligent Marketing Platform Into MENA to Help CMOs Claw Back Cost of Marketing Complexity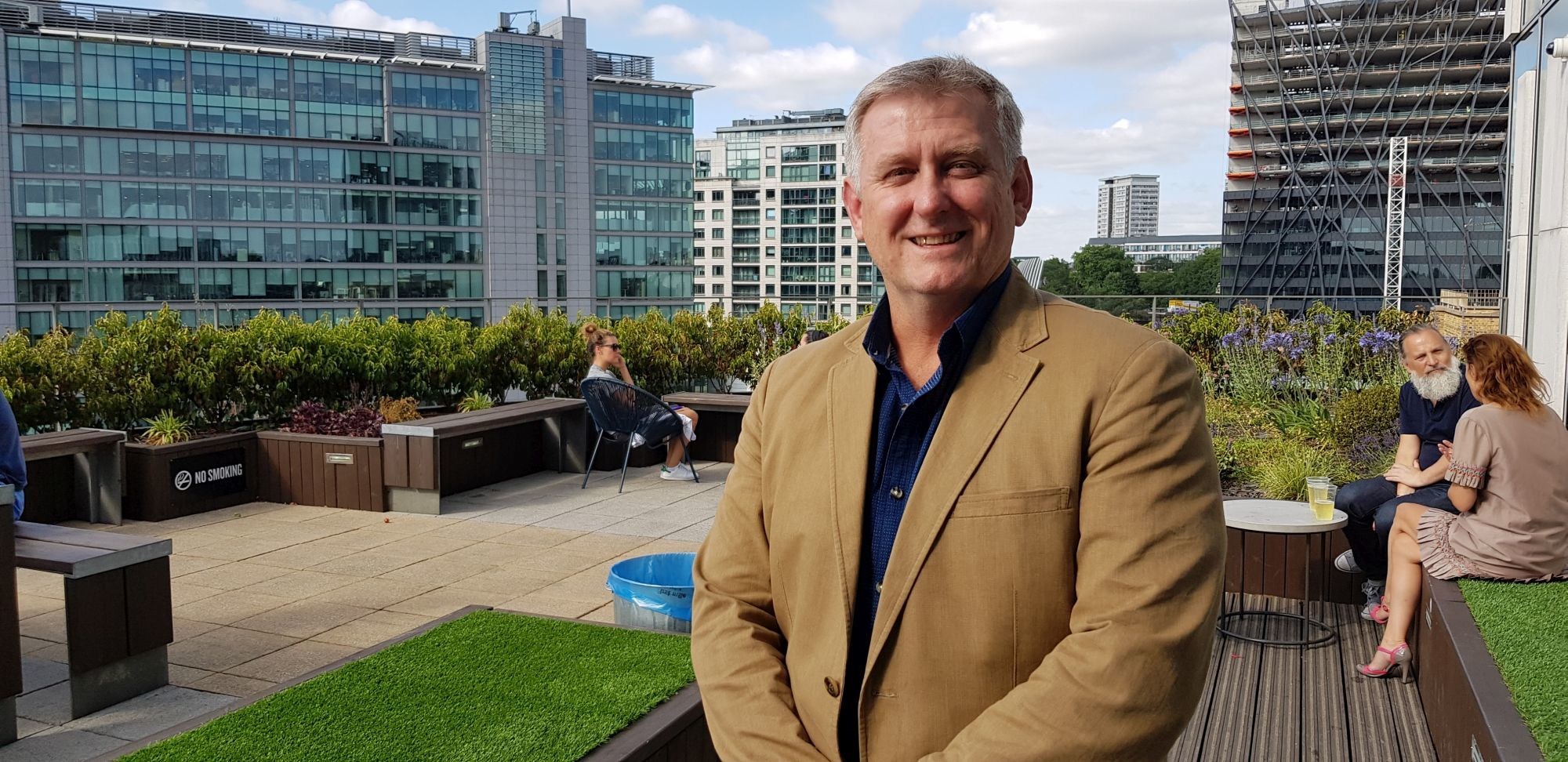 Reading Time:
2
minutes
Australia-based marketing technology company Simple has opened a London office and announced its EMEA management team a month after an investment round worth
AUD $17m to expand its Intelligent Marketing Platform globally.
Simple has appointed Joe Jarrett, former CEO of global marketing and brand asset management platform Adgistics, as managing director, EMEA, heading up a highly experienced team.
Wolfgang von Enckevort also joins Simple as global chief technology officer, based in London. Mr von Enckevort has held chief technologist and executive management roles at several multinational advertising and marketing software firms and comes to Simple after establishing award-winning customer engagement and Microsoft solution consultancy Vepro.
Simple, whose marketing resource management platform is powered by Microsoft, is moving quickly to establish its brand in the EMEA market, expanding its existing footprint in Australasia and the United States. Simple's customer base includes a number of blue-chip brands in the financial services, retail, entertainment and gaming sectors including Westpac Group.
"The combination of Simple's experience in marketing and Microsoft's technology stack will redefine the marketing execution landscape," Mr Jarrett said. "Our new capability will enable organisations to rapidly integrate marketing data from multiple sources to generate insights and improve marketing performance without losing sight of the value of creativity."
"Marketing has become too fragmented with CMOs now directly owning relationships with up to 50 different technology platforms and sometimes more. This means 50 different but often overlapping sets of data," Mr Jarrertt said. "If you can't join all the activity together to understand and demonstrate the return on your marketing investment, then there's a cost to that complexity. Simple helps marketers claw back that cost."
The EMEA launch enables Simple to capitalise on momentum generated with the global unveiling of Simple's Intelligent Marketing Platform onstage at Microsoft's Inspire partners' conference in July, leveraging the engineering and marketing support Simple receives as a Microsoft Cloud Solution Provider.
Smart integrations for enterprises already working within Microsoft's services ecosystem will be a key differentiator in EMEA, according to Mr von Enckevort.
"Introducing Simple's Intelligent Marketing Platform to the Microsoft Business Solution ecosystem presents us with the unique opportunity to reinvent marketing operations management for enterprise and corporate organisations – at scale and anywhere in the world," Mr von Enckevort said.
Also joining Simple's EMEA team is sales director Mike Brothers, who was previously vice-president at Intellectsoft, and has worked with a number of startups in leading-edge technologies including martech, blockchain and IoT.
Simple chief executive officer Aden Forrest said marketers were grappling with an increasingly fragmented process and a burgeoning landscape of 7000 technology providers, most of which were only concerned with their little piece of the marketing puzzle.
"Chief marketing officers must show that the end-to-end marketing process delivers, from brand management, collaboration and resource allocation, to distribution channels and results — that's intelligent marketing," Mr Forrest said. "Simple is the engine that powers the process and the brain that tells you what's working and what isn't."
Vibes Unveils Conversational Analytics, The Industry's First Natural Language Processing Solution
Reading Time:
2
minutes
Vibes, a mobile marketing leader, today announced Conversational Analytics, the industry's first Natural Language Processing (NLP) solution. Conversational Analytics further enables the Vibes Platform to extract deep consumer insights from the unstructured messaging content in its high volume of data and messages. The solution is a new capability within Vibes Advanced Analytics which together will help marketers see which mobile experiences provide meaningful connections with consumers through rich and statistically significant insights. Conversational Analytics and Advanced Analytics are both solutions within the new Vibes AI-Driven Marketing Suite which provides intelligent mobile messaging at scale.
Conversational Analytics enables brands to better analyze their conversations with consumers, to improve personalization and targeting, and to respond with relevant messages that drive positive business outcomes. Vibes works with some of the world's most mobile-savvy brands including Chipotle, PetSmart and Redbox.
"We power messages for more than 200 consumer brands and have done so for the past 20 years, so it was imperative to build NLP capabilities into our Advanced Analytics product to further inform marketers about the consumer journey. With the artificial intelligence explosion and marketers hungry for AI capabilities and data that work for them, we are proud to deliver this solution and help guide brands to make informed marketing decisions," said Brian Garofola, CTO at Vibes. "Our AI-driven marketing suite enables marketers to manage customer journeys from start to finish in a highly visual and intuitive way."
Conversational Analytics is powered by Amazon Comprehend and uses machine learning to find insights and relationships in the messaging content exchanged between brands and consumers. The solution gives marketers a more comprehensive view of the customer purchasing journey with actionable insights into the following:
Views into customer sentiment that can be used to improve personalization and targeting
Key phrase detection and topic modeling to identify what information customers are looking for
Insight into performance analysis by location, segment and industry benchmarks
Suggestions within campaign creation workflows based on predictive trends from past performances
Vibes' approach to AI-driven marketing is built on the Vibes Mobile Engagement Platform, which enables brands to create personalized mobile engagement campaigns across marketing channels at scale. Vibes Advanced Analytics was launched in 2018 and marked the first time marketers had enough data-driven insights across multichannel mobile campaigns to prove ROI and inform future strategies. The integration of NLP will help further inform marketers' decisions by providing deeper consumer insights.
For more details on Conversational Analytics or Vibes AI-Driven Marketing, visit here.
SOURCE Vibes
Footprint Media Holdings Launches Bizz, a New Social Media App Designed to Boost Business
Reading Time:
2
minutes
Footprint Media Holdings, the company behind High TV, is proud to announce the launch of Bizz, the world's first 5G messaging application designed to suit the needs of both individuals and businesses of all sizes.
Bizz is a revolutionary messenger service that combines voice, text, and video chat with content development, e-commerce and advanced community engagement tools. As a result, it's the only application designed to cover all areas of social media under one roof.
Highlighted features include:
4K

 live video streaming
Uncapped group chats
Group conference calls over voice or video
Voice and Video Calls
RADAR, a location based messaging service that allows users to send messages and advertisements based on geographic location
24/7 streaming radio stations
End-to-end encryption, providing users with ironclad security
Campaigns/Polls in all types of Groups
What's more, Bizz offers a number of unique tools for entrepreneurs and e-commerce professionals. Its platform can be transformed into a virtual storefront, where transactions take place on the application itself. Bizz even comes with its own marketing and customer service tools, allowing brands to offer discounts, resolve customer problems, and create on-app advertisements for videos and text channels.
More Than Just a Chat Tool
Other messaging services provide platforms where people can chat with their friends and families; Bizz takes it a step further by creating a fully-immersive ecosphere designed to connect people from all walks of life. Friends and family, government agencies and citizens, customers and brands are all vital to the Bizz community.
Bizz is the only communication tool designed to meet the needs of tomorrow's influencers. By incorporating all the popular features of the leading social media services, Bizz makes it possible for influencers to reach bigger audiences, where they can create and share high-quality multimedia content, participate in branded marketing campaigns, and engage followers in Bizz's uncapped, personalized groups.during Beta Phase the App got 60K testers from all around the Globe both on iOS & Android.
With the presentation of its first non-beta version, Bizz is also opening the doors to its global franchise/license opportunity. Companies interested in working together with Bizz to extend its global reach by becoming its official ambassador within their local region, are being offered the unique possibility of participating in an enormous revenue potential.
According to Ronny Shany, President of Bizz, "we believe that the official launch of Bizz is opening the door to a new paradigm of integrated social media. Our franchisees/licensees stand to convert this once in a lifetime occasion into a thriving long-term venture. The sky's the limit, and conditions will never be more favorable."
SOURCE Bizz
Serial Digital Entrepreneur Adam Ludwin, Joins the Board of Influencer in Preparation for Global Expansion
Reading Time:
2
minutes
Digital marketing expert and award winning entrepreneur Adam Ludwin, has joined SaaS influencer marketing platform Influencer as a director of the Board in preparation for the companies rapid expansion.
Growing by 450% YOY, and winning many leading global brands in the past year including Boohoo, Alibaba and Protein World, to name a few, Influencer is now looking to expand their offering within their platform, bringing new innovations that allow brands and creators to build deeper relationships, something that Co Founder & CEO Ben Jeffries believes will "Disrupt the whole Influencer Marketing industry," and that Co Founder, CMO and world renowned creator Caspar Lee says will "Take influencer marketing back to its roots, bringing more relevancy back to influencer marketing for brands, creators and audiences."
Adam Ludwin's most notable recent achievements include the growth and scale up of Captify, a company he co-founded in 2011, and currently one of the fastest growing adtech companies in the world, with 200+ staff across 10 cities in 7 countries, and the growth of Inflecto, a fast growth performance marketing agency he founded in 2013, which focuses on user and customer acquisition, with offices in London, New York and Los Angeles.
The success of Captify's growth led Adam to be named 'Scale Up Entrepreneur of the Year' at the Great British Entrepreneur awards in November, not long after being named 'Young Entrepreneur of the Year', just a few years previously.
Adam will be working closely with both founders on the growth of the company, ensuring Influencer continues to have the best technology in the market, whilst also planning the start of their international expansion, allowing them to take their offering to new markets across the globe.
In a statement on joining the Influencer board, Adam Ludwin said:
"I've been following Influencer's rapid growth over the past 18 months and I'm incredibly excited to join the board and support Ben and Caspar on their aggressive growth plans."
"Their unique and differentiated tech platform has the ability to connect brands and creators in a way the world has never seen before, disrupting the whole landscape."
Ben Jeffries commented:
"We couldn't be more thrilled to have Adam joining Influencer as our 3rd partner. He brings with him a wealth of experience, having scaled up both Captify and his first company Inflecto so successfully. Adam will be paramount in shaping the next chapter for Influencer."
Caspar Lee added:
"We're so excited to work closely with Adam on the growth of influencer. His experience is incredibly valuable in order to achieve our goal of building more impactful relationships between creators and brands, bringing relevancy and control back to Influencer marketing."
SOURCE Influencer