AT&T Invests Nearly $1.8 Million Over 3-Year Period To Boost Local Networks in Robertson County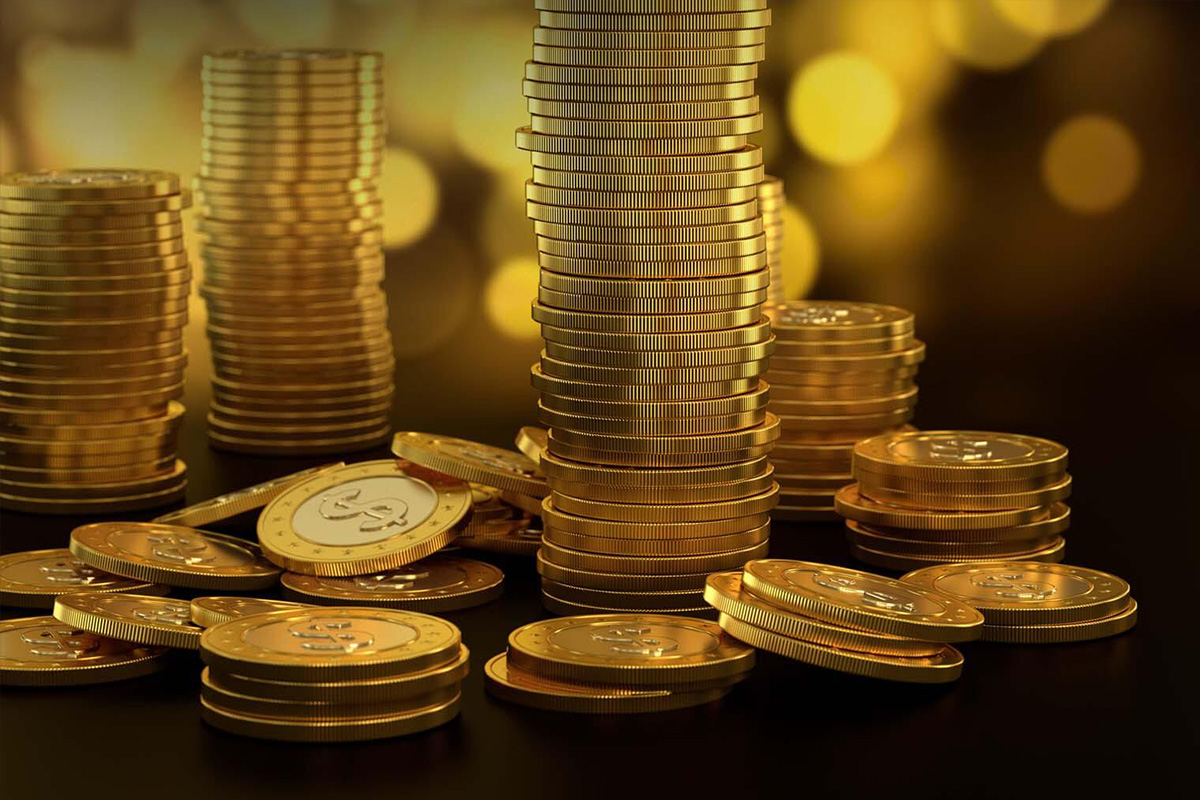 Reading Time:
1
minute
At AT&T1, they've invested nearly $1.8 million in their Robertson County wireless and wired networks during 2015-2017.
These investments boost reliability, coverage, speed and overall performance for residents and businesses. They also improve critical services that support public safety and first responders.
For the 4th year in a row, AT&T earned the top spot in the telecommunications industry on FORTUNE's Most Admired Companies list in 2018. We also placed No. 49 among the 50 most admired companies across all industries.
They were ranked first or second in all 9 attributes used to compile the list, including innovation, people management, quality of management, long-term investment value, quality of products/services and global competitiveness.
This investment is part of the nearly $7.0 billion they invested in their wireless and wired networks across the state of Texas during 2015-2017.
To learn more about our coverage in Robertson County, or anywhere in the U.S., visit the AT&T Coverage Viewer. For updates on the AT&T wireless network, please visit the AT&T network news page.
1AT&T products and services are provided or offered by subsidiaries and affiliates of AT&T Inc. under the AT&T brand and not by AT&T Inc.
Personetics Puts the Power of AI in the Hands of Bank Relationship Managers and Agents With Personalized Insights and Advice Available via Salesforce and Microsoft CRM
Reading Time:
2
minutes
Personetics, the leading provider of AI-powered personalization and customer advocacy solutions used by the world's top banks, announced today that its data-driven actionable insights will now be available for bank relationship managers and agents.
In addition to a rich set of insights to empower bankers at the branch and contact center, the solution includes built-in integration with popular CRM solutions by Salesforce and Microsoft. Banks that use other CRM system will be able to use the solution through Personetics-provided APIs.
Omnichannel AI-Powered Insights and Advice
Empowering bank front-line employees with personalized insights and recommended actions for their customers is an extension of the capabilities already delivered by Personetics directly to consumers and small business customers via the bank's online and mobile channels.
"Personetics has always focused on helping banks bring a higher level of personalization to the customers through AI," said Dorel Blitz, VP Strategy and Business Development at Personetics. "By making our solutions available to relationship managers in branches and agents at the contact centers, we help banks anticipate customer needs, provide personalized insights and advice, and enhance the customer experience".
Even as banking interactions become increasingly digital, many customers still rely on their banking relationship managers for advice and guidance. With timely insights at their fingertips, bankers can proactively help customers stay on top of their finances:
–  Alert customers to potential issues with their accounts (e.g., suspected duplicate charges, balance too low to cover upcoming expenses and payments)
–  Highlight opportunities to improve their financial wellbeing (e.g. excess funds in checking account that can be moved into savings or investment accounts)
–  Offer high value products and services personalized to each user needs (e.g., overdraft protection, short-term loan, better suited reward card)
"While banks continue to invest in their digital capabilities, the branch and contact center continue to play an important role, offering customers multiple points of service," said Bob Meara, Senior Analyst, Celent. "Enabling bankers to provide AI-powered personalized advice that is synchronized with the insights delivered directly to customers helps create a seamless experience across all channels and improve in-person customer engagement."
Increasing Banker Productivity at the Branch and Call Center
As banks across the globe consolidate their physical footprint, improving the productivity of resources at the branch and call center becomes increasingly important. The Personetics solution provides multiple ways to deliver such productivity enhancements:
–  Optimizing the banker's outreach to customers by prioritizing the most promising opportunities to engage based on real-time analysis of each customer's financial situation and recent activities
–  Providing bankers with insights that can inform and enrich their conversations with customers – either for inbound inquiries or outbound outreach
–  Enabling the banker to deliver personalized offers and service based on customers' financial activity
–  Showing the banker which insights have been delivered directly to customers and whether the customer viewed or responded to these insights
"While many doomsday predictions have painted the advance of AI in banking as a job killer, we view AI as an enabler that can complement and enhance banker interactions," said Danny Vatnik, Chief Technology Officer at Personetics. "By putting the power of AI in their hands, we help bankers be more effective and deliver higher value in their communication with customers."
SOURCE Personetics
Protiviti CEO Joseph Tarantino and Executive Vice President Brian Christensen Named to the 2019 NACD Directorship 100 List
Reading Time:
2
minutes
Joseph Tarantino, president and CEO of global consulting firm Protiviti, and Brian Christensen, executive vice president and global leader of Protiviti's internal audit and financial advisory practice, have both been named to the NACD (National Association of Corporate Directors) 2019 Directorship 100™ list.
The NACD list recognizes leading corporate directors, corporate governance experts, policymakers and influencers who significantly impact boardroom practices and performance. Honorees will be celebrated at the annual NACD Directorship 100 gala dinner on June 26, 2019 in New York City and featured in the July/August 2019 edition of NACD Directorship magazine.
"Brian and I are truly honored to be recognized by the NACD," said Tarantino. "We're committed to helping boards and business leaders fulfill their governance responsibilities as effectively as possible, especially with today's increasing spotlight on ESG matters."
Tarantino has held the role of Protiviti president and CEO since 2007 and was a founding leader of the firm in 2002. He has more than 30 years of experience working with a variety of organizations to enhance their business performance through risk management, operational effectiveness and enhanced governance. He was previously named to the NACD Directorship 100 list in 2017 and 2018. Tarantino has been recognized three times by Glassdoor as one of its Top CEOs, amongst several other accolades. Currently a member of St. John's University's board of trustees and chair of the audit committee, he also serves on the board and finance committee for Calvary Hospital in the Bronx, New York.
Christensen is a founding managing director of Protiviti and a member of its executive leadership team. He has more than 30 years of experience in helping clients increase the value of their internal audit function by successfully managing risk, monitoring controls, enhancing security and improving corporate governance. Christensen works with global clients to develop next-generation internal audit competencies such as agile auditing, artificial intelligence, machine learning and robotic process automation. In 2017, he was named one of Consulting magazine's Top 25 Consultants. Christensen is an acknowledged expert in the profession, serving as the president-elect of the Internal Audit Foundation, a 501(c)3 thought leadership organization supporting The Institute of Internal Auditors and over 200,000 members on leading topics in the field of internal audit. He has also served on the boards of several non-profit organizations.
Nominees are solicited from NACD's constituents, including the NACD board of directors, previous honorees, NACD chapter leaders, advisors and the general membership. The slate of nominees is presented to an independent committee that makes the final selections. The NACD board of directors then ratifies the committee's selections.
SOURCE Protiviti
Bithumb to Participate in the EOS Election to "Contribute to the Development of the Ecosystem"
Reading Time:
2
minutes
The cryptocurrency exchange Bithumb is to participate in the EOS election. Bithumb intends to take the lead in developing the blockchain ecosystem by supporting outstanding platforms such as EOS.
On June 25, Bithumb plans to participate in the Block Producer (BP) election using the EOS it owns. The top BP team of EOS contains 21 people and is in charge of operative directions and block production. This team is elected by votes of EOS holders.
BP, as the representative of EOS, makes various pledges. Bithumb plans to support the BP who is able to contribute to the development of the EOS ecosystem by carefully considering their pledges. Particularly, it is examining the delegation of votes using proxies based in Korea in order to increase the influence of Korean BPs.
Korea has approximately 10% share of total published EOS and Bithumb, with the greatest volume of EOS, and is expected to have a significant influence on the ecosystem if it participates in the election. Currently, Bithumb plans to participate in the election using the EOS it owns, and is examining the way in which it will be able to offer such opportunity to Bithumb members that want to participate in the election.
Bithumb recently has also been expanding its business into the blockchain domain, aside from exchanges. Since the end of last year, it has continued to cooperate with US fintech firms to establish security token exchange platforms and has recently been taking a lead in developing the blockchain industry with various firms such as Codebox, Xangle, China's SNC, etc.
A Bithumb representative stated, "EOS has a lot of DApps due to its exceptional expandability and has high potentials to develop into a practical platform," and added, "Bithumb will take the lead in developing the blockchain industry both locally and abroad, and in creating a healthy ecosystem by supporting outstanding platforms such as EOS."
SOURCE Bithumb