12th Edition of Renewable Energy India Expo Reiterates Renewed Focus on Clean Energy Sector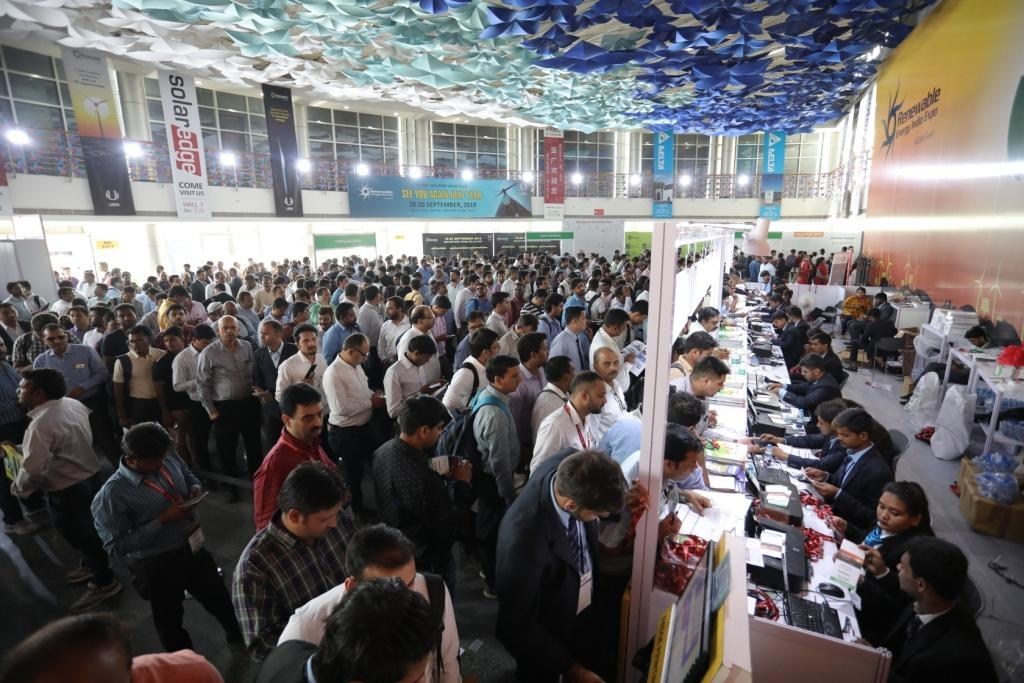 Reading Time:
5
minutes
Keen Global and Local Participation, Foreign Investments & Technology Breakthroughs Marked the Show 
UBM India successfully concluded the 12th edition of Renewable Energy India (REI) Expo, the three day (18th – 20th September, 2018) show at the India Expo Center, Greater Noida. This year, the show focused on approaching renewables in a more holistic manner, with due consideration to wind, hydropower and biomass along with solar energy. The expo witnessed over 750+ exhibitors participation from 45 countries, with over 1,000 delegates and 225 speakers at the 37 conference sessions.
The event was well supported by European Union India – Clean Energy & Climate Days and Business Beyond Borders (BBB), National Skill Development Corporation (NSDC), Skill Council for Green Jobs (SCGJ), European Business Technology Center (EBTC), Euro Chambers, Bloomberg News Energy Finance, Bridge to India, World Business Council for Sustainable Development (WBCSD), Indo-German Energy Forum (IGEF), Solar Energy Research Institute of Singapore (SERIS), Asian Photovoltaic Industry Association (APVIA), TFE Consulting GmbH, PV magazine and Indian Biogass Association and German Biogass Association (IBA and GBA), among others, joining in the rich conference domain themed 'Accelerating Momentum…From Ambition to Action'.
The event witnessed new product showcases including charging stations, frameless glass to glass panels, solar inverters, solar kit solutions, bi-facial modules and testing lab facilities. There was an increased presence of floating solar equipment makers, demonstrating the growing demand for such projects in the country. Business to Business (B2B) meetings were facilitated in two separate zones to enable focused and well-directed match-making. Various subjects ranging from viability of manufacturing, large-scale project development challenges caused by land and transmission bottlenecks, Rooftop challenges caused by DISCOM's, low bids, payment issues, net-metering, and financing were discussed.
REI 2018 also showcased bolstering Start-ups and SMEs with the launch of Sunrisers Pavilion, Session on Advantage Telangana, crucial industry dialogues in the form of CEO Roundtable, Financial Leadership Forum, Quality & Future Round Table, 5th Indo-German Energy Symposium, EU – India Clean Energy & Climate Days and International Matchmaking, and the 4th edition of Renewable Energy India Awards to recognize the Innovation & Excellence in the field of Renewable Energy.
Commenting on the successful conclusion of the show, Mr. Yogesh Mudras, Managing Director, UBM India, said, "Over the years, REI has duly acquired a unique dynamism and influence as a comprehensive global platform for the RE domain addressing these challenges and aiding India'sgreen mission. This year was remarkable, with intense global participation in the form of renowned forums such as Business Beyond Borders, European Business Technology Center (EBTC), European Commission, World Business Council for Sustainable Development (WBCSD), Indo-German Energy Forum (IGEF), European Union, and more. REI also witnessed a pre-bidding meet by the Govt. of Madhya Pradesh for its project RESCO and a session – Advantage Telangana by the Govt. Of Telangana which made it one of the must-attend event for green energy professionals in India and across the globe."
Industry Speaks and New Launches at REI 2018:
Nitin Sharma, Raychem RPG said, "This past year has been fairly tumultuous and at the same time exciting for the industry. We are particularly excited by the progress we have made in expanding our portfolio and strengthening our partnerships. We commissioned India's first MW scale Energy Storage Project – Integrating Grid, Solar and Diesel generator to provide quality and stable power to load and partnered with Dynapower, USA for Energy Storage Power Conversion System for technology collaboration. We were nominated as Knowledge Partner to International Solar Alliance (ISA) for Energy Storage System. We also launched an integrated Small Scale Energy Storage System – upto 15 KW, Launched Solar and Energy Storage Kits upto 20 KW installation & eBOS for larger applications and engineered solutions like Optimizer, DG-PV Controller and other interesting products for customers. Through REI, we connected and demonstrated exciting solution ranges to leap into brighter and sunnier future."
Saurabh Bhandari, Chief Executive Officer, SolarMaxx said, "REI, as in the past, proved to be a tremendous platform for the RE sector to come together and witness new technology and product launches. Our brand, SolarMaxx, once again received an overwhelming response from the industry. Our high efficiency modules, especially the half-cut cell modules were particularly appreciated. We look forward to many more such events by UBM. "
Mr. Rishi Seth, Joint Managing Director, HPL Electric & Power Ltd said , "REI Expo layers an outstanding platform to showcase our latest BOS (Balance of System) product range and offerings in renewable energy, along with the hands on experience of our latest technology. REI Expo is also a meeting place for some of the major suppliers, consultants and industry experts, even what also amazes us is that the relevant people from different states and power utilities are present to witness the showcased products."
He further added, "We are showcasing two new products at the expo namely Solar home Light Solution and Solar Inverter equipped with latest technology and modern designs. Our Solar home light solution is an energy solution which is specially designed for remote and rural areas. It is a highly portable product that requires negligible maintenance and perfect for outdoor activities. The second product which we are displaying at the Expo, Solar Inverter is a transformer less Inverter with 97% Efficiency. It comes with remote monitoring features enabling the user to operate the device wherever they are located and also ensure the greater security & better performance. This exceptional product has a twin MPPT charge controller in order to optimize sun light utilization at all times and is embedded with IP 65 which makes it suitable for outdoor application. Being a battery less inverter, it is quite cost effective as compared to OFF Grid invertors."
Mr. Vinay Shetty, Managing Director, Canadian Solar Energy Private Limited said, "In line with its global policy to offer highest quality premium modules to its customers world wide with a sole objective to make solar energy more and more affordable and continuously drive down the LCOE, Canadiansolar has launched their most premium highest efficiency module – HiKu series 405Wp Poly PERC Module, HiDM series modules – 410Wp Mono PERC Module and 365Wp BiKu series Poly PERC Bifacial Modules in REI Expo 2018."
To demonstrate their commitment to Indian customers, they are the first company to announce BIS Certification in India for their China and Thailand factory made modules. As per BTI, Canadiansolar Ranks No.1 in India for the period of October 2017 to September 2018. As per Canadiansolar, Poly PERC is more sustainable product compared to Mono PERC, in terms of lower manufacturing cost, systems cost, higher energy yield and lower LCOE.
"With the increasing deployment of solar energy in India, the quality of each and every component matters to help ensure investment stability for all stakeholders to continue investing in this form of energy for long term. Our vast experience in the global solar industry enables us to bring market leading PV materials that provide high efficiency, high reliability solutions to our customers," said Rajaram Pai, Business Leader – South Asia & ASEAN, DuPont Photovoltaic Solutions. "Winning the REI Award 2018 for International Excellence is of great significance to us as we continue to work together with industry partners to help build a robust quality infrastructure for India's sustainable clean energy future," Pai added.
Mr. Jamie Yang, Director, Can Solar Inc. said, "At REI 2018, we displayed the Solar Storage system – 'Solar Power Bank for Home' – 2kW / 2.5kWh and a Solar DC combiner box that doesn't require wiring. REI Expo's new International Matchmaking feature helped us set up meetings prior to the show. Also, the visitors that showed up, says a lot about the blooming Renewable market in India."
RenewSys, the first integrated manufacturer of Solar PV Modules and its key components launched India's first and only such initiative, the RenewSys Module Wellness Programme that will allow customers to test their PV module health at the RenewSys' Reliability Lab at Zero cost.
Finablr UAE Exchange With Ripple Launching Blockchain payment solutions By Q1 2019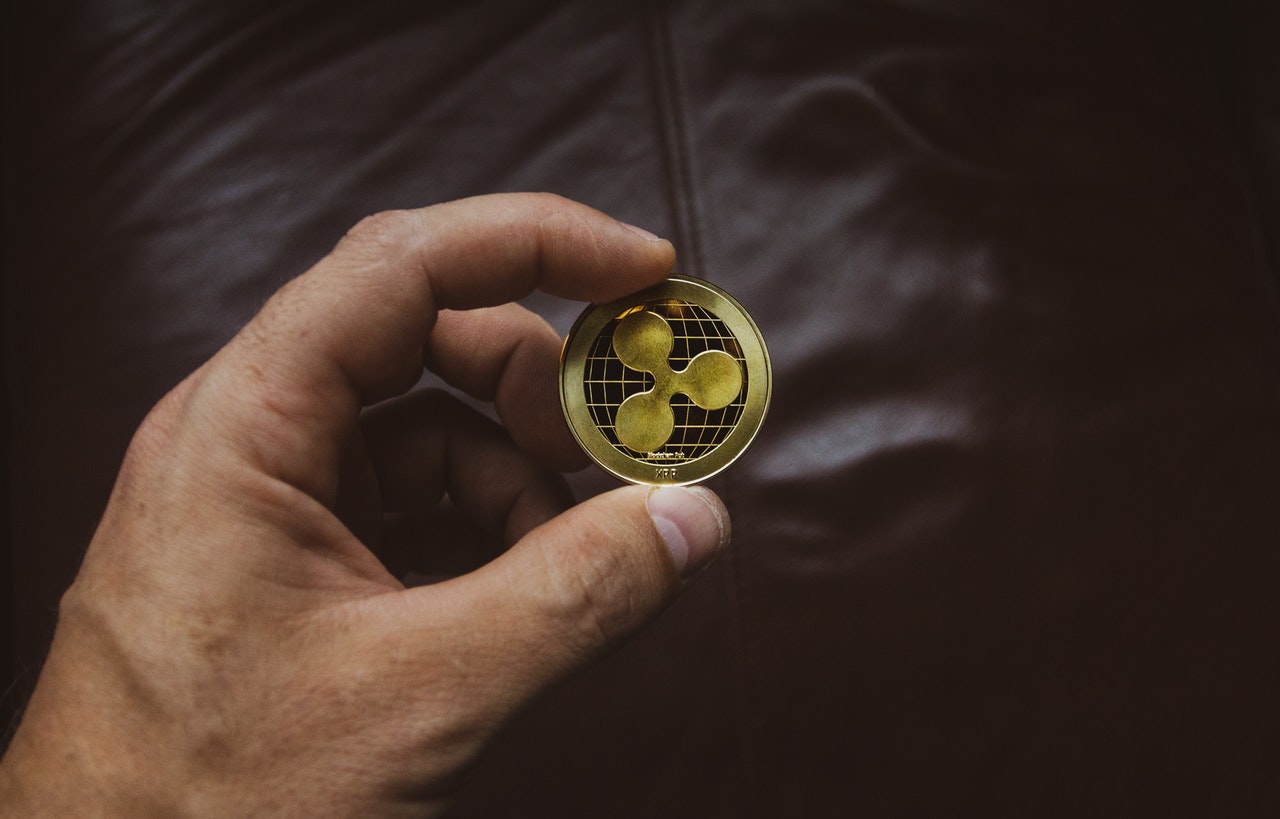 Reading Time:
1
minute
Marketing & Innovation: Understanding Millennials – eSports, Daily Fantasy Sport, Virtual sports
UAE Exchange based in Abu Dhabi is set to begin blockchain payment service in the first quarter of 2019. According to the latest report, UAE Exchange in partnership with Ripple strives to capture the huge Asian market.
Consequently, RippleNet will be used in UAE Exchange's payment and transfer services. Executive director and chief executive at Finablr, Promoth Manghat said that
"We expect to go live with Ripple by Q1, 2019 with one or two Asian banks. This is for remittances to start with, from across the globe into Asia."
UAE Exchange Employs RippleNet To Provide Blockchain Solution
Finablr is the international Foreign exchange, remittance and billing firm where UAE exchange is also a networking firm. Back in February 2018, UAE Exchange partnered with Ripple to become the major firm in the Middle East providing blockchain based payment solutions based on Ripple Technology.
By employing RippleNet, UAE Exchange will soon stand under the roof of 100 plus banks already benefiting from the RippleNet. Manghat sees a huge potential of blockchain in near future and he aims to explore in the industry before it reaches to masses.
"Blockchain holds tremendous promise for the industry but there is progress to be made before we see it go fully mainstream,"
UAE Exchange outlined the millions of funds that were being transferred to the Asian marketing in remittance and to do this, various firms were using their mobile app or websites. As a result, blockchain technology can help enhance instant payment solutions. Moreover, blockchain is not just one aspect UAE exchange is looking at, they are more keen to focus on other aspects like 'becoming partner of choice of banks and technology companies'.
Source: ripplecoinnews.com
How consumers lose over $100 billion in life insurance annually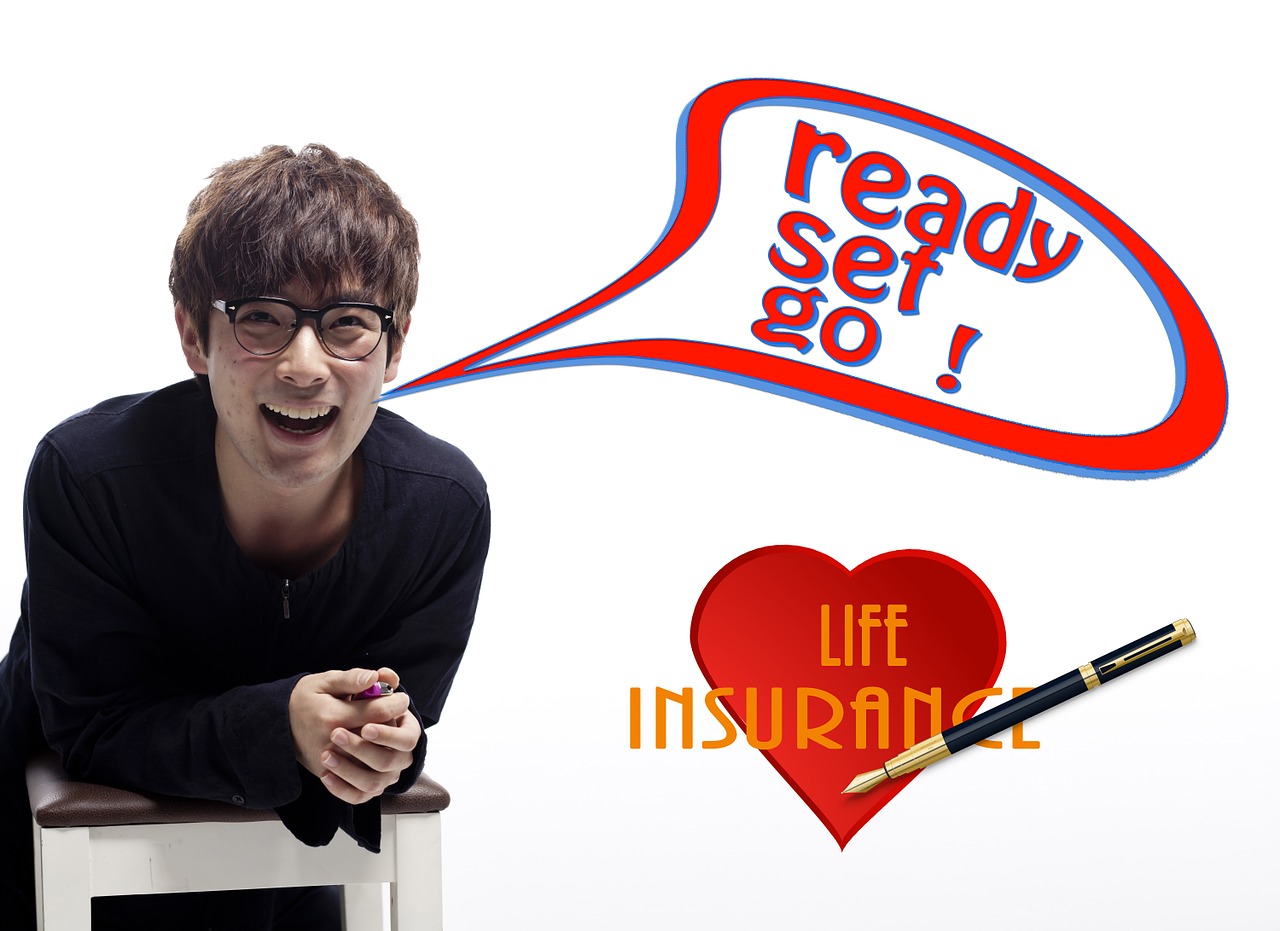 Reading Time:
1
minute
In 2008, an estimated $112 billion worth of life insurance policies simply lapsed due to non-payment of premiums. It is estimated that over 50 per cent of seniors are not aware that a life insurance policy can be sold to a third party. It is also estimated that 80 per cent of all life insurance policies issued will simply lapse.
For starters, there is still a need for consumer awareness. The majority of policyholders and financial advisors are simply unaware that a life settlement option exists. Further, life insurance companies, in most cases, are not required to inform their clients of the life settlement option. As a result, people may be paying their premiums for decades only to have the policy lapse when premiums become too burdensome.
This can be a terrible shame for seniors but can be especially tragic for cancer patients who could use the money to fund treatments or care.
Companies that buy life insurance policies tend to offer the resources that help policyholders make the best decision, even if that decision is to not opt for a life settlement and instead pursue the "accelerated death benefit" or simply keep the policy active. If a policyholder over the age of 65 is curious about the value of their policy on the secondary market, they can use a life settlement calculator to get an instant estimate.
Keep America Beautiful Celebrates its 65th Anniversary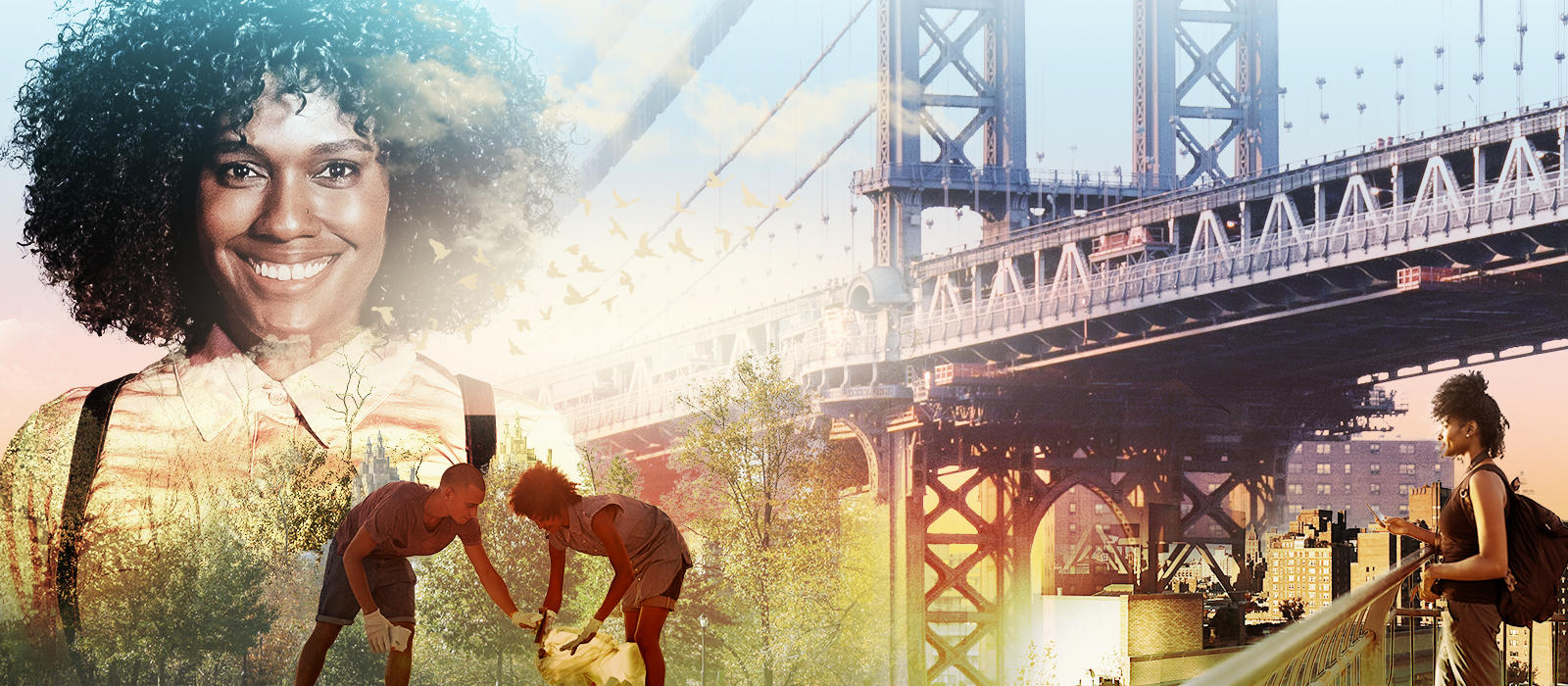 Reading Time:
4
minutes
Keep America Beautiful – the iconic national community improvement nonprofit organisation was founded on 17 December 1953, when a group of corporate, civic and environmental leaders gathered to unite the public and private sectors to foster a national cleanliness ethic. Today, the remarkable scope and influence of Keep America Beautiful still touch millions of Americans every year in its effort to end littering, improve recycling, and beautify America's communities.
On its 65th anniversary celebrations, Keep America Beautiful reintroduced itself to America with a new public service advertisement (PSA) – "Let's Talk About America" – which made its national launch earlier in 2018.
"Keep America Beautiful thanks its many media partners for sharing the 65th anniversary PSA, which invites people to look at us with fresh eyes and new energy," said Keep America Beautiful President & CEO Helen Lowman. "We're living in a particularly unique time as we face environmental and other challenges, domestically and abroad. Keep America Beautiful offers a place in which everyone can come together to care for the communities where we live."
Keep America Beautiful is demonstrating to a new generation of community stewards — those who were not alive when the historic "People Start Pollution. People Can Stop It." campaign was released in the 1970s — that it continues to make a substantial economic, environmental and social impact.
To celebrate the anniversary while evolving into the future, Keep America Beautiful also launched a new brand identity, including its #DoBeautifulThings mission video, symbolising the organisation's commitment to create cleaner, greener and more beautiful communities.
Public Service Messaging
The Keep America Beautiful message of beautification and cleanliness continued with support from First Lady Lady Bird Johnson, who championed the Keep America Beautiful mission for cleaner highways and roadways. In 1967, the First Lady helped Keep America Beautiful launch a litter awareness campaign with canine TV star Lassie, who demonstrated the ease in which everyone could "put litter in its place."
Keep America Beautiful, in 1971, became a part of advertising history with one of the most powerful public service announcements ever created: the landmark "People Start Pollution. People Can Stop It."  Changing Behaviours, Quality of Life
As the public service campaigns influenced the behaviour of Americans and made Keep America Beautiful synonymous with local cleanup efforts, the organisation's focus expanded to embrace other elements of community improvement. Behaviour-based research became a priority in 1968 as Keep America Beautiful conducted a national study of litter's origins and causes. That research became the foundation for the Clean Community System, which evolved into the present-day Keep America Beautiful Behaviour Change System.
In the 1980s, as Keep America Beautiful transitioned from a public awareness campaign to a national community improvement system, city and town improvement organisations started to adopt the Keep America Beautiful Behaviour Change System to develop and implement behaviour change programs to reduce litter and change attitudes about solid waste. Keep America Beautiful's national network of community-based affiliates now number more than 600 in communities — large and small — across the nation.
National Programs and Tools
Keep America Beautiful volunteers take part in cleanup, recycling and beautification programs that positively affect the quality of life where they live and work. Millions are educated in the successful implementation of the Keep America Beautiful proven behaviour change programs.
These programs include the Keep America Beautiful signature event – the Great American Cleanup, which is the country's largest annual community improvement program. Entering its 22nd year, this program mobilises more than 3.5 million volunteers and participants who take part in more than 20,000 hands-on projects targeted at areas of greatest need in communities large and small, urban and rural.
America Recycles Day, a Keep America Beautiful national initiative is the only nationally recognised day focused on recycling. Taking place on and surrounding Nov. 15, America Recycles Day recognises the economic, environmental and social benefits of recycling, and provides an educational platform to raise awareness about the value of reducing, reusing and recycling – every day – throughout the year.
The Keep America Beautiful education platform includes Waste in Place, an elementary school curriculum supplement that has been reaching students and teachers since 1979. These environmentalists of tomorrow are taught the sense of individual responsibility for and ownership of one's local environment that is the hallmark of Keep America Beautiful.
"The touchstone of Keep America Beautiful has always been educating the public about individual responsibility and the impact each one of us has on our local environment," said Lowman. "The mission of Keep America Beautiful is still rooted in the pride people take in their own communities and made successful by people working together every day to make positive change happen at the grassroots level with national support from corporate sponsors."
About Keep America Beautiful
Keep America Beautiful, the nation's iconic community improvement nonprofit organisation, inspires and educates people to take action every day to improve and beautify their community environment. Celebrating its 65th Anniversary in 2018, Keep America Beautiful strives to End Littering, Improve Recycling and Beautify America's Communities. We believe everyone has a right to live in a clean, green, and beautiful community, and shares a responsibility to contribute to that vision.
Behaviour change – steeped in education, research and behavioural science – is the cornerstone of Keep America Beautiful. We empower generations of community and environmental stewards with volunteer programs, hands-on experiences, educational curricula, practical advice, and other resources. The organisation is driven by the work and passion of more than 600 Keep America Beautiful affiliates, millions of volunteers, and the collaborative support of corporate partners, social and civic service organisations, academia, municipalities, elected officials, and individuals. Join us on Facebook, Instagram, Twitter and YouTube.
Donate and take action at kab.org.