Petco Offers Spook-tacular Events, On-Point Looks for Halloween Fun with Pets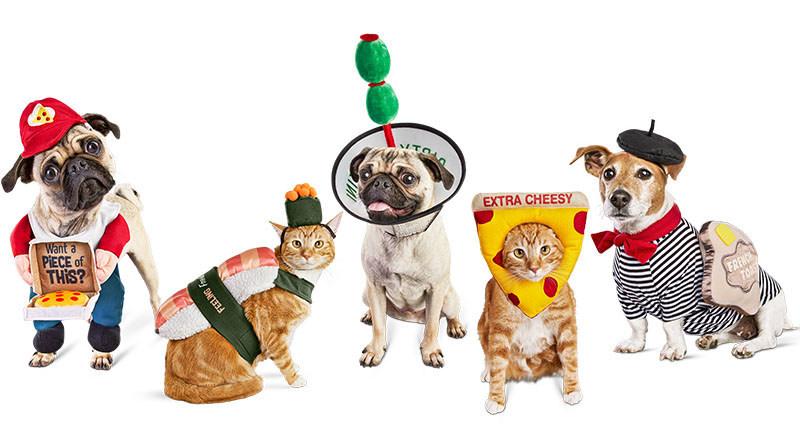 Reading Time:
2
minutes
Pet specialty retailer kicks off October celebrations with "Bootique" costumes and accessories, plus a lineup of Halloween-themed events taking place in-store and online
Now more than ever, pets are an essential part of holiday festivities and traditions, and pet costumes in particular continue to gain popularity.
According to the National Retail Federation's 2018 Halloween Spending Survey, nearly 20 percent of pet parents plan to dress their pets in costumes this Halloween, up from 16 percent last year. The survey also reports that of the 31.3 million Americans participating in this trend, millennials are most likely to dress their pets in a costume.
Petco has all festive pet parents and their pets covered this Halloween season with its on-trend "Bootique" collection of costumes, toys and accessories, available now at Petco stores nationwide and online at petco.com/halloween.
For the pup looking to be original, Petco's Dirty Puptini, Cheesy Pizza Delivery and French Toast are new must-have costumes this year.
For the sassy feline who wants to be a little extra for all the season's festivities, the Cheesy Pizza and Sushi Roll costumes are perfect.
Also in celebration of the Halloween season, Petco will host a series of online and in-store events throughout October:
Make A Scene: Now through Oct. 26, pets and pet parents can participate in Petco's annual Make A Scene Photo Contest on Instagram. For a chance to win a $10,000 grand prize, pet parents are encouraged to post photos of their costumed pet in a scene that matches their pet's costumes. Entrants must simply follow @petco on Instagram and tag their photos with the hashtag #PetcoHalloweenContest.
Halloween Pet Costume Party: On Sunday, Oct. 14, at 11 a.m. local time, pets can slither their way to Petco's in-store Halloween pet costume contest for a chance to win a spook-tacular prize. At noon, pet parents can attend Petco's Trick-for-Treats seminar and learn useful training tips from experts. For pet parents looking to win best-dressed with their pet, the pet and pet parent costume contest starts at 12:30 p.m. Dogs, cats, reptiles and companion animals are all welcome to participate.
Petco reminds all pet parents that the same things that make Halloween fun for humans can make the holiday scary for pets. Candy and festive décor can be dangerous for pets who can't resist gobbling everything in their path, so be sure to keep these things out of reach for pets. For pet parents planning to treat instead of trick, the Candy Apple and Tricks-for-Treats dog toys and the Bag of Treats cat toys provide pets hours of safe, festive fun.
Follow along on social media and post pictures of your pets celebrating Halloween with the hashtag #PetcoHalloween.
To find the perfect toys, treats and costumes for pets, visit petco.com/halloween. For more information on Petco's in-store events, visit petco.com/events.
Connect with Petco at www.petco.com, Facebook.com/Petco, Twitter.com/Petco and Instagram.com/Petco.
v-dog Selects Orange Orchard as Global PR Agency of Record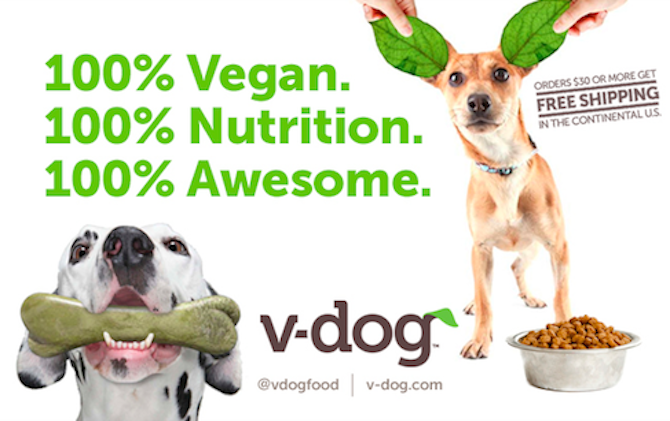 Reading Time:
2
minutes
Vegan dog food company partners with animal friendly and environmentally conscious public relations agency to promote healthy, plant-powered, cruelty-free dog food and treats
V-dog, a San Francisco-based vegan owned and operated dog food company, has selected Orange Orchard, a global public relations agency specializing in animal-friendly and environmentally conscious brands, to promote its vegan and cruelty-free dog food and treats.
"We were in search of an agency that could not only help us promote our vegan dog food, but also cared about a compassionate, healthy, cruelty-free lifestyle," said Lindsay Rubin, vice president at v-dog. "Heather and her team at Orange Orchard not only had the same values we look for in our business partners, but also demonstrated to us their industry and public relations expertise to bring v-dog to the forefront of dog lovers around the world."
Orange Orchard is a division of Ripley PR and was established to promote animal-friendly, planet-friendly, vegan and plant-based products, brands and initiatives. The team's knowledge and experience in building global brands will help forward-thinking, socially and environmentally conscious businesses and nonprofit foundations create a cleaner, healthier and more compassionate world.
"The vegan and plant-based movement has been gaining global momentum over the past few years, and v-dog has been at the forefront of plant-based, cruelty-free dog food since 2005," said Heather Ripley, CEO of Orange Orchard. "We look forward to helping v-dog promote its vegan and cruelty-free dog food to pet lovers around the world."
About v-dog
Since 2005, v-dog has seen dogs of all shapes and sizes thrive on our nutritionally complete plant-based kibble. We are a vegan owned and operated family business with high quality standards and zero product recalls to date. Based in beautiful San Francisco, our team is made up of animal lovers, most of us with fur babies of our own. We work each day to ensure you and your dogs are happy and that our products are providing them with the ultimate source of nutrition and joy. For more information about v-dog in the U.S., visit v-dog.com or call 888-280-8364. For more information about international distribution, visit v-planet.com.
About Orange Orchard
Orange Orchard is a division of Ripley PR, a global public relations agency using a blend of strategic business accounting and creative public relations branding to deliver measurable results. Orange Orchard works with environmentally friendly, animal welfare, vegan and plant-based brands that aim to make the world a kinder place to live.
For more information visit www.orangeorchardpr.com or call 865-977-1973.
Dear Santa: Words of Wisdom From Becker College Veterinarian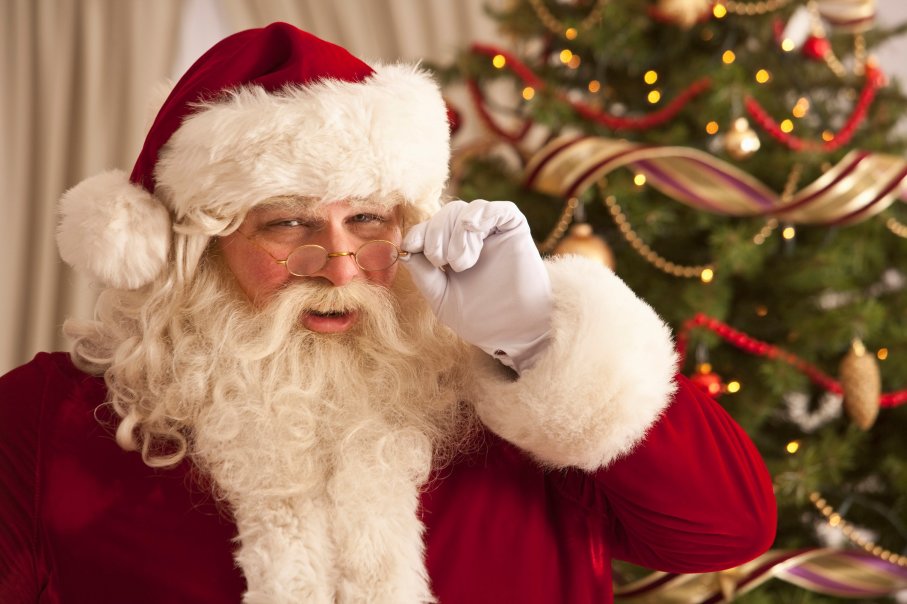 Reading Time:
3
minutes
Dear Santa:
I'm writing to you as the mom of three boys who would absolutely love a puppy for Christmas. Oh, the joy a puppy would bring on Christmas morning. It would be priceless! Our dog, Biscuit, an 8-year-old beagle mix, is a celebrity in our house, outranking mom and dad on a regular basis. Santa, the boys have been so good this year, and I say that with a forgiving heart and not the heart of a mom who just last weekend reminded the little one that throwing snowballs inside the house is a violation of the rules.
But here's the thing, Santa. While it would make for an epic – and yes, that's the word the boys would use – Christmas to see the joy that would erupt when a furry little puppy with a big red bow emerges from under the tree, it simply should not be. Now I know I sound more like Ebenezer Scrooge than a kind, loving mother. But it simply can't happen this way in our house, Santa. Just as a stork didn't swoop down and bestow three boys on us unexpectedly one night, you should not deliver a new four-legged family member to us as a "gift".
A new pet is a new family member and should not be put in the same category as a toy car or the latest video game, which after a few hours of playtime end up in the Toy Room Hall of Fame or lost under a bed. You see, Santa, my boys are the lucky—or unlucky—children of a veterinarian.
If and when we do bring a new pet into our home, there will be dozens of teachable moments that will last a lifetime. Before we decide on a pet and where we will get it, we will talk about sizes and breeds that will suit our family. We'll talk about puppy versus dog, ultimately settling on a dog because this vet mom feels better taking in an adult dog in need of a home than a puppy who still has that adoptability advantage based on its cuteness. As a family we will make sure the house and yard are ready to safely contain our new pet, discussing hazards the puppy may take an interest in, like electrical cords and toxic foods such as grapes, raisins, chocolate, and gum containing Xylitol. Getting Chinese food is certainly a treat in our house. But a wooden teriyaki skewer tops this vet mom's list of hazards because they are harmful if swallowed and cannot be seen on an X-ray. Preparation will include a discussion about costs: adoption fees, food, supplies, flea, tick, and other preventions. That's on top of vaccinations and unplanned veterinary costs, including surgical and emergency care. We will consider pet insurance, the benefits, the drawbacks, and how it will add to our monthly bills. We will discuss how we hope this new dog will have the same calming presence that Biscuit has, assisting with moments of anxiety rampant in our house. But we'll be realistic and understand that every dog is different. We could end up with a nervous, loud, or destructive dog, and while training can help, there may be challenges. Finally, we will discuss the hard realities of life; some animals encounter unexpected illness or accidents and, even when all goes well, there is still the inevitable aging process and the short lifespan of pets.
So yes, Santa, a puppy tops their list, but please ignore it. I'll take the fall for you, letting them know mom asked this wish go unanswered. The joy of bringing a new pet into our home comes with big lessons about commitment, responsibility, love, life, and loss.
Thank you, Santa.
Julie Bailey
Julie Bailey, DVM, is Dean of Becker College's School of Animal Studies and Natural Sciences and Allerton Chair of Animal Health Sciences who spent the past 15 years as a veterinarian, working in emergency medicine and surgery. Becker College, located in Worcester and Leicester, Mass., is an undergraduate and graduate, career-focused private college, with distinctive programs in animal studies, game design, nursing, and more. www.becker.edu
SOURCE Becker College
PetSafe® Honored with Two Industry Recognition Awards from Pet Business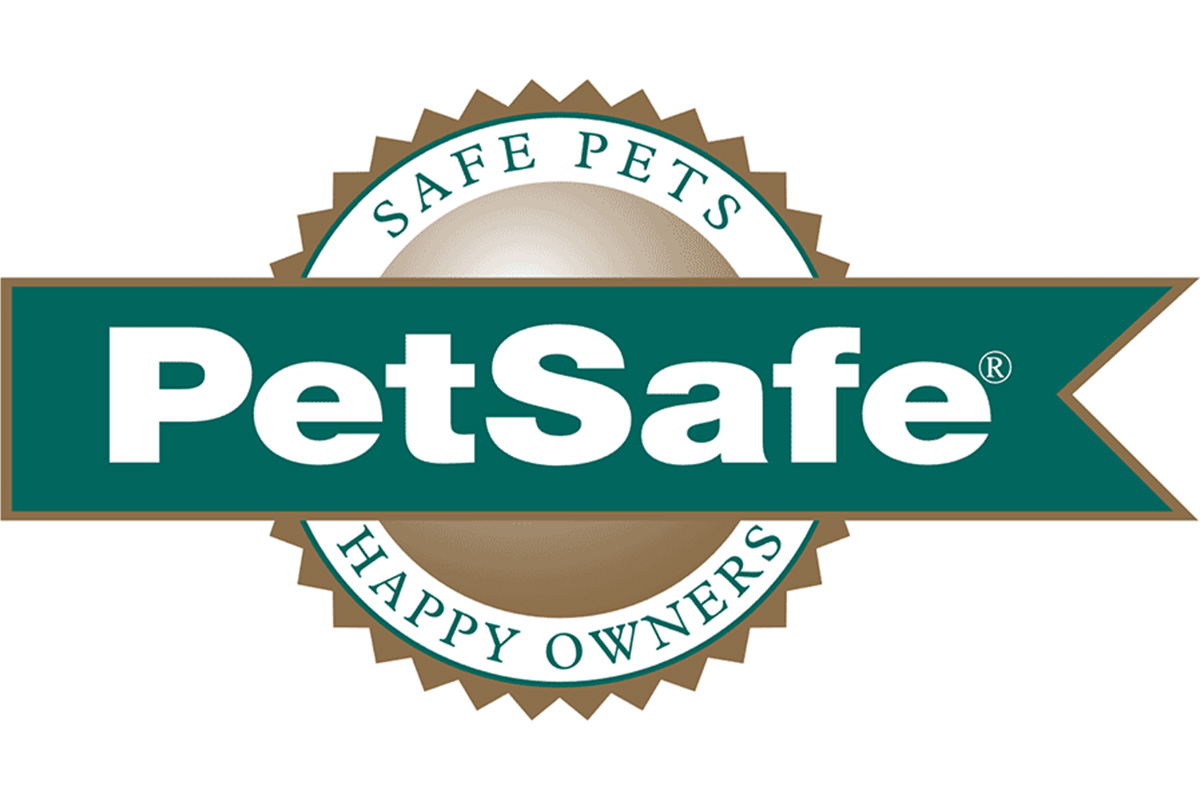 Reading Time:
2
minutes
PetSafe® brand, a global leader in the manufacturing of pet product solutions, was recently honored with two 2018 Industry Recognition Awards by Pet Business, which is recognizing this year's most groundbreaking pet products. PetSafe® won awards in the Dog Bowl Category for its PetSafe® Drinkwell® 2 Gallon Pet Fountain and the Dog Training Category for its PetSafe® Remote Trainers product line.
In its 17th year, Pet Business' Industry Recognition Awards highlights the most innovative, functional pet products advancing the industry. Editors at Pet Business, regarded as one of the most trusted publications in the pet industry, carefully select winners after sourcing the most exciting, cutting-edge products from a wide variety of categories throughout the year.
"Improving the relationship between pets and their parents is the focus of each of our product innovations," said Celeste Vlok, marketing manager for the PetSafe® brand. "This recognition from Pet Business showcases the value our products are offering. We are excited to share more product solutions in 2019 to help pets and their owners live happy together."
The PetSafe® Drinkwell® 2 Gallon Pet Fountain, an automatic water fountain, took the prize in the Dog Bowl Category. Not your ordinary water bowl, the Drinkwell® 2 Gallon Pet Fountain encourages hydration with a free-falling stream with customizable water flow. This fountain, tailored for big dogs and/or households with multiple pets, features fresh, filtered water and an easy-to-clean design.
PetSafe®'s Remote Trainers line received the honor in the Dog Training Category. The remote trainers line features an electronic collar that promotes safe, effective obedience training through a stimulation, tone, or vibration activated by a remote control that reaches up to 1,000 yards. Creating easy communication between owners and their dogs, remote trainers help teach basic commands and discourage nuisance behaviors.
The PetSafe® Drinkwell® 2 Gallon Pet Fountain and PetSafe® Remote Trainers are available for purchase at petsafe.com and major pet retailers across the U.S.