First Book Canada and Amazon Canada to deliver $100,000 in new, high quality books to children across the country for the holiday season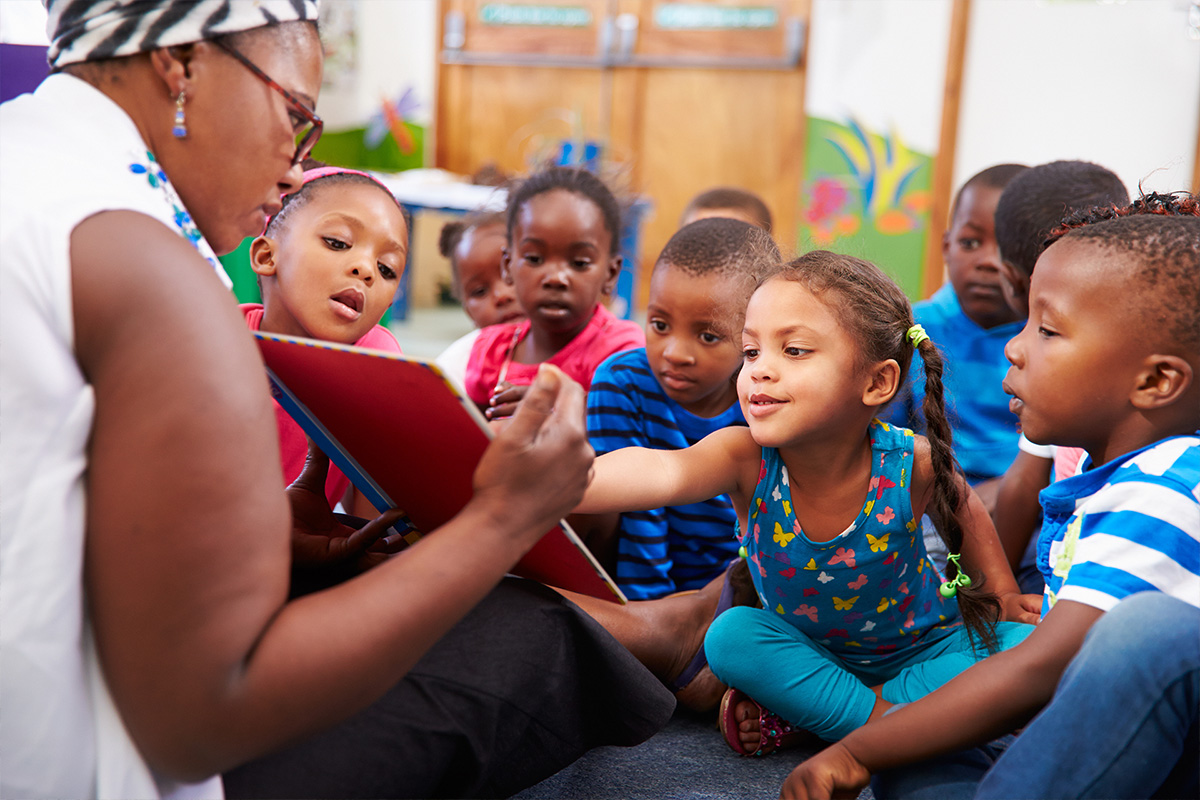 Reading Time:
2
minutes
Amazon Canada and First Book Canada announced today that they will deliver up to $100,000 in new age-appropriate books to children in need across Canada just in time for the holiday season. For every purchase of a wide selection of children's books on Amazon.ca from now through October 23, 2018, Amazon Canada will donate $1 to First Book Canada, up to $100,000. To shop for qualifying books, customers on Amazon.ca will see "buy a book, give a book" on the product detail page of a children's book, which will indicate that it qualifies towards the donation. Every $1 donated by Amazon Canada will result in the delivery of one book to a child in need.
First Book Canada is able to deliver books to build the home libraries of children in need thanks to this contribution from Amazon Canada, which will begin getting delivered to children across Canada in November via First Books Canada's various distribution centres and network of educators. Since 2009, First Book Canada has distributed more than six million new books to programs serving children in need.
"We already know this remarkable donation from Amazon Canada is going to be a game changer for thousands of Canadian children this season," said Tom Best, Executive Director of First Book Canada. "Fueled by the kindness of their Canadian customers, Amazon Canada has provided us with the most generous and lasting gift of all: books that will open doors of possibility and learning for children in need."
"We are pleased to team up with First Book Canada through this amazing program, which will be a direct result of customer purchases of children's books over the next two weeks," said Mike Strauch, Amazon Canada country manager. "At Amazon, it all started with books, and what better time of year to give the gift of literacy to kids across Canada than the holiday season."
To learn more and browse a selection of children's books on Amazon.ca that will directly contribute to the donation amount, visit amazon.ca/buy1give1.
ZeeQuest Predictive Analytics Technology Set to Disrupt $11 billion U.S. Self-Improvement Market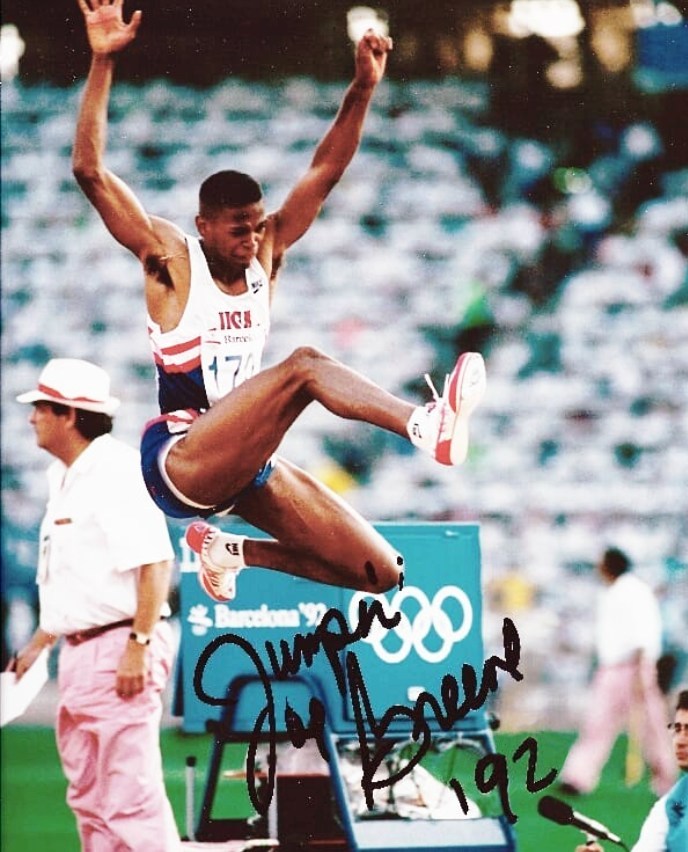 Reading Time:
2
minutes
Offering Subscribers Free Success Profile to Kick-start U.S. Expansion.
Founded by three Olympic athletes, ZeeQuest targets the core desire of the fragmented self-improvement product industry, rather than focus on a single niche product.
"We start with the notion that combining self-knowledge with good timing or luck produces what consumers are truly seeking – a winning advantage," asserts Founder and two-time Olympic medalist Joe Greene. "The Winning Advantage translates to hope, self-confidence and guidance to achieve successful goals. Think of ZeeQuest as a success system rather than a self-improvement product."
Video:
As elite athletes the founders relied on Life-Metric disciplines and strategies to enhance their strengths, cope with obstacles and succeed in the highly-competitive Olympic arena. These applied life-metric disciplines are based on the principle that with self-knowledge and personal predictive analytics you can reinforce positive behavior, calculate ideal timing and predict short-term and long-term trends.
The ZeeQuest Founders teamed a renowned life-metric expert with a well-regarded computer scientist to create two principal products: the ZQ Personal Success Profile and the ZQ Navigator. The Personal Success Profile provides subscribers with a detailed assessment of their talents, strengths and weaknesses, everything a person needs to know to succeed in every aspect of their life. Subscribers pay a one-time fee for their profile. The ZQ Navigator is a personalized tool incorporating sophisticated predictive analytics to determine the probabilities of ideal timing or ideal days for individuals related to 32 specific activities in a person's life. Subscribers pay a monthly fee for this service.
ZeeQuest Founder and former Olympian, Borut Bilac points out, "The ZQ Navigator calculations include:
Thousands of years of historical precedent
The interrelationship of individuals to their specific circumstances
Their place in the historical continuum
Their environment
Their present and future correlations to the forces of nature."
The ZeeQuest subscriber base serves as a qualified pipeline to upsell a variety of self-improvement products, including DNA Insight, a product designed to provide each subscriber with a detailed genetic blueprint. DNA Insight employs a patented interactive platform involving block-chain technology to offer subscribers key personal insights as well as a detailed health analysis.
To boost subscriber pre-enrollment, the company is offering initial subscribers a free ZQ Personal Success Profile. This is a limited time promotion. Interested persons may obtain a free ZQ Personal Success Profile at www.zeequestprofile.com. There are no hidden costs or obligations and the company guarantees that all personal information remains private and confidential.
Datix Unveils Unity Order Tracker Solution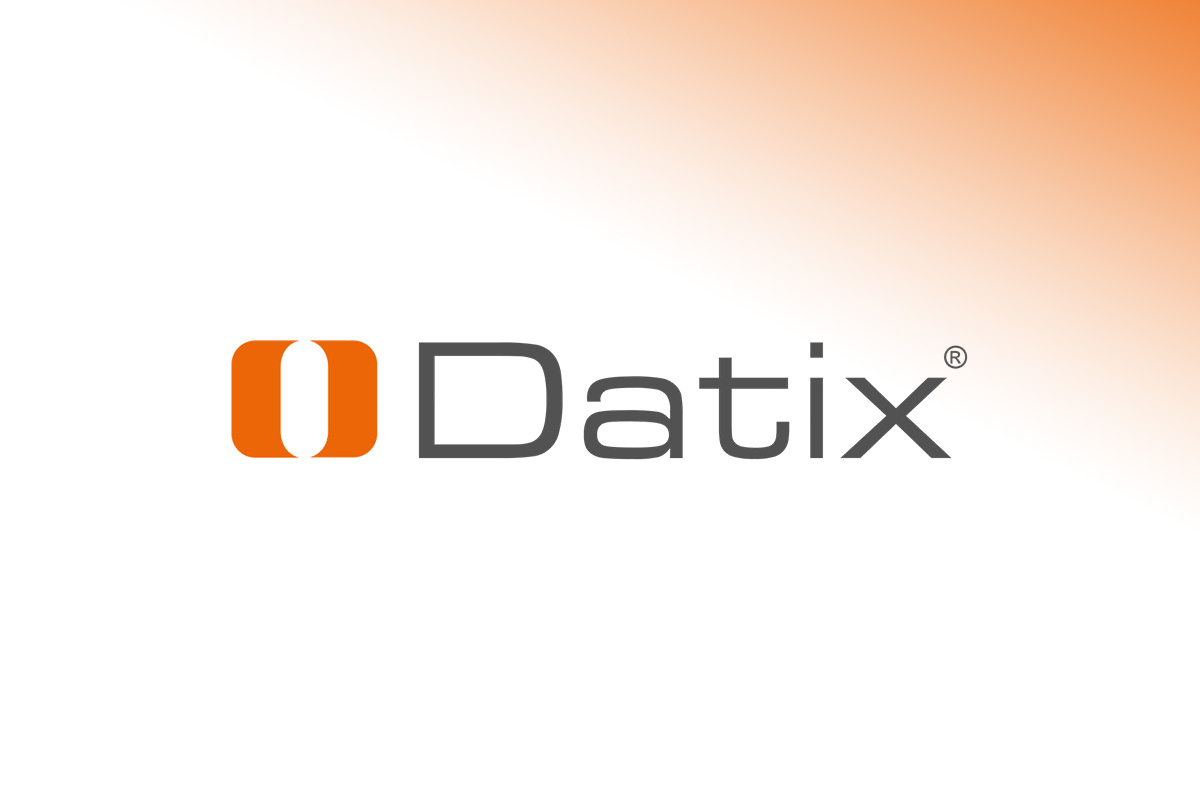 Reading Time:
2
minutes
A premier enterprise software consulting firm based out of St. Louis, Datix has answered to the needs of manufacturers and distributors for over 20 years. Its Unityintegration solution, for example, seamlessly connects Epicor ERP® with front-end software to power end-to-end visibility and streamline processes for clients. However, manufacturers and distributors craved greater visibility into orders. To solve this issue, Datix introduced a new feature in its Unity solutions for Microsoft Dynamics 365 and Salesforce CRM: Unity Order Tracker.
"When a customer asks about the status of an order, sales and customer service departments need to immediately find the answer in their CRM interface. Instead, they end up digging into multiple places throughout Epicor, causing customers to grow impatient," claims Datix COO Jessica Staley. "Our Unity Order Tracker fills this gap by ensuring front offices have accurate, in-depth order statuses at their fingertips."
The Unity Order Tracker pulls information from Epicor to illustrate where orders are on the shop floor or when orders are scheduled for pickup. This information is automatically compiled and delivered to Salesforce or Microsoft Dynamics 365. Inside the CRM instance, users can view a tracker which shows the order's percent of completion. The tracker is red when an order is late and green when it's expected to arrive on time.
"If you've recently ordered a pizza online, you get the gist of the new Unity feature," explains Datix CEO Matt Schuval. "Some pizza chains include visual trackers on their websites that show you the exact stage of your order, from preparation to delivery. Similarly, the Unity Order Tracker provides a visual representation of an order status, making it simple to interpret."
"We wanted the feature to be as easy to use as possible," continues Candice Evertowski, Datix's Chief Marketing and Business Development Officer. "For example, a sales rep can instantly notice not just that an order is late but that it's 95 percent complete and scheduled for delivery. Right from your CRM instance, you can see where an order is and when buyers can expect it at their door. This powerfully enhances front-end efficiency and visibility."
The Unity Order Tracker is useful for distributors and an array of discrete manufacturers, such as MTS, MTO and ETO businesses. The latest feature is included as part of any new Unity installation. Current Unity users can email Datix to ask that it be added to their solution.
About Datix
Datix is a premier software services company based in St. Louis. During our 20 years in operation, we have worked with clients in a wide range of industries. Our unique approach to optimizing business processes through software can be applied to almost any industry, from discrete manufacturing to product distribution. Besides being an Epicor Platinum Partner, we are also a certified partner with Microsoft Dynamics 365 and Salesforce CRM as well as a Magento expert. Datix specializes in Business Process Management and Enterprise Application Solutions, including customizable integration options. Unity is Datix's pre-built integration solution for ERP, CRM and eCommerce enterprise software, available to connect your solution seamlessly without any of the normal errors or bugs that can come with integration.
Datix also provides a wide range of ERP, CRM and eCommerce support services, business consulting and software development to clients around the globe. Contact Datix today to learn more about our enterprise software solutions.
Epicor, Vantage, and the Epicor logo are trademarks or registered trademarks of Epicor Software Corporation, registered in the United States and other countries. Other trademarks referenced are the property of their respective owners.
Beaches Resorts To Host 100 Elite Digital Mom Influencers At 4th Annual "Social Media On The Sand" Conference October 17-21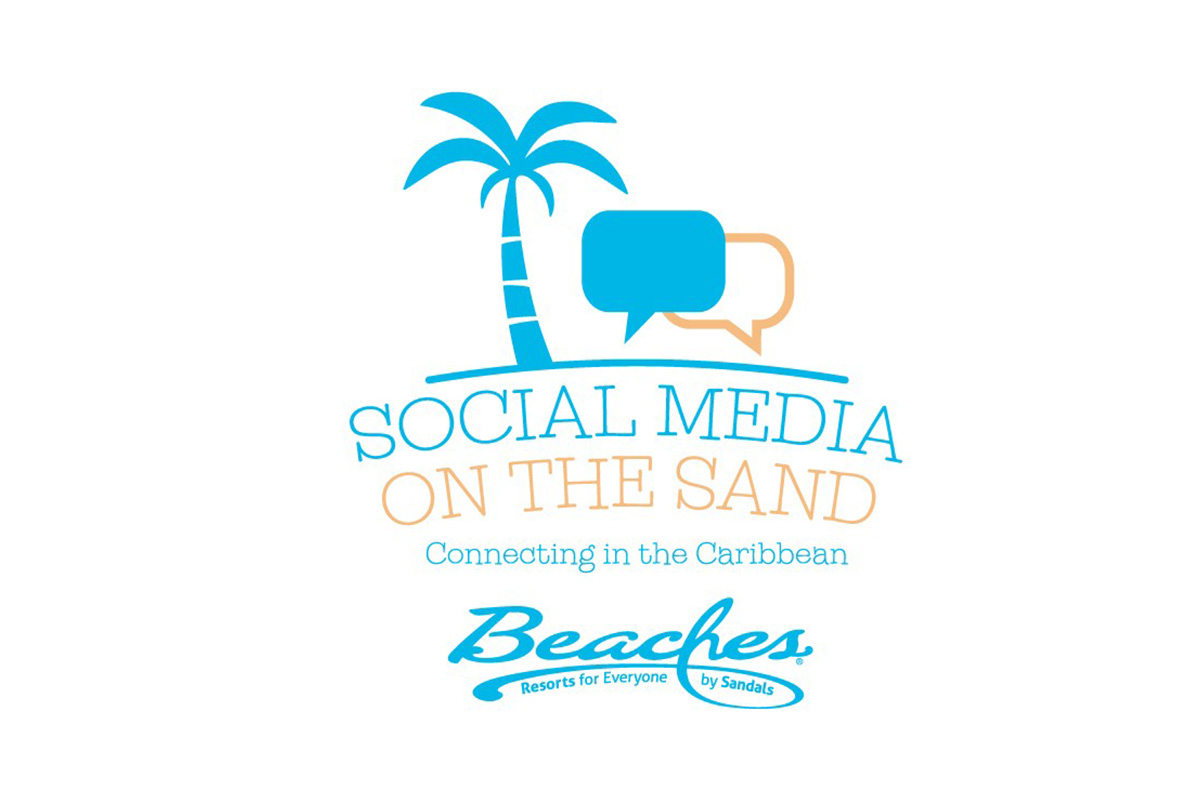 Reading Time:
4
minutes
~All-star speaker lineup includes modern brand builders Rebecca Minkoff, Alli Webb, Holly Robinson Peete and more
100 elite digital mom influencers will converge in paradise at Beaches Turks & Caicos Resort Villages and Spa for the Fourth Annual Beaches Resorts "Social Media on the Sand" conference. This sold out, invitation only event will be led by some of industry's most successful, motivated women, eager to share their stories on how to effectively navigate the use of social media to connect through the clutter. This five-day event will empower attendees by sharpening their social media savvy at an array of inspiring and immersive sessions amidst the best backdrop of all, a Luxury Included® vacation along 12 miles of one of the world's best beaches, Grace Bay.
Beaches Resorts handpicked an impressive list of guest speakers with valuable insights on how influencers can continue to build their social media presence in an increasingly crowded space. Keynotes include Rebecca Minkoff (founder of the eponymous fashion powerhouse), Alli Webb(founder of Drybar, the nation's premier blowout salon) and Holly Robinson Peete (award-winning author, actress, entrepreneur, philanthropist and brand spokesperson).
"It's a fantastic time to be a woman in business, as technology has opened so many new doors" said Debbie-Ann White, senior vice president of public relations and promotions, Unique Vacations, Inc., the marketing and sales organization for Beaches Resorts. "Our #BeachesMoms are paving the way for women looking to break into the fast-growing influencer marketing industry and expand their businesses through social media. It's never too late to evolve your career path. We want to support all moms in this arena, whether they're up-and-coming or well-established."
"Social media has had an exponential effect on my business, and brands that know how to connect with consumers, authentically and consistently, are leading the way in today's market," said Rebecca Minkoff, Co-Founder and Creative Director. "I'm excited to visit beautiful Beaches Turks & Caicos Resort and to be among many other strong, driven, female entrepreneurs sharing ideas and inspirational support."
Throughout the conference, additional speakers will take the stage to discuss everything from how they built their brands to how to finesse social media skills to succeed. There's learning at every turn including a special set of more intimate cabana chats and popular interactive experiences. A sampling of speakers and sessions includes:
Adam Stewart, CD (Deputy Chairman, Sandals Resorts International): "An Even Better Beaches – What's Next in Programming, Dining and Expanding"
Maria Bailey (CEO, BSM Media, host, Mom Talk Radio): "Monetizing Your Business – A Panel"
Michelle Vincent (Facebook Industry Manager): "Social Media Q&A with Top Digital Mom Influencers"
Kristin Castillo (VP of Strategy for Trendera): "Now and Next: Trends Shaping 2018 and Beyond"
Myron Pincomb (Board Chairman, IBCCES): "Transforming Lives: Understanding Families with Kids on the Spectrum"
Julia Furlan (Former Supervising Producer at Buzzfeed): "Podcasting from Scratch"
Amy Choi (Head of Brand Partnerships of ShopStyle): "The ShopStyle Skinny: A Successful Formula for Winning Content and Monetization"
Julie Cole (co-founder and VP, Mabel's Labels): "Balancing Business, Babies and Blogging: Tips and Tricks from a Mom of Six"
Cindy Goodman (business journalist, social media maven): "Blogging Behind-the-Scenes: Tips and Trends"
Holly Homer (KidsActivities.com, Quirky Momma Facebook page): "New Strategies for Leveraging Facebook Organically"
Brianne Manz (Stroller in the City): "Snap, Shoot and Story Tell"
Dayvee Sutton (Emmy-winning Journalist for Television and Digital Media): "How to go from Blogger to TV News Contributor"
Ella Peddy (17-year old YouTuber and DIY Expert): Teen Programming & YouTube
Also new this year, a selection of fun pop-ups, including the Just Chill Lounge at Registration and the Beaches Swag Bungalow. Beaches will surprise and delight participants by deconstructing the traditional conference attendee gift bag and turning it into an interactive gifting experience. Attendees will meet and greet with event sponsors while working their way around the bungalow to snag the great complimentary swag that comes along with being a #BeachesMom.
In addition to receiving great perks, attendees will have the chance to give back, as giving back is at the heart of Beaches Resorts. During their stay, influencers will participate in an extraordinary "school makeover" project at the Ianthe Pratt Primary School – home to 600 children ages five to eleven. Sponsored by the Sandals Foundation and School Specialty, this activity will provide the opportunity to paint the school's existing playground and outdoor stage, along with a collection of inspirational murals. Prior to travel, attendees will also receive special backpacks encouraging them to join Beaches Resorts' Pack for a Good Cause campaign. They will each fill their backpacks with five pounds of desperately needed school supplies and distribute them personally to the school children on-site. Participation in this activity is always 100%, which equates to 500 pounds of new educational supplies on the island.
In addition to the conference, outdoor-oriented activities – from Cabana Chats, informative sessions where attendees will dive deep on industry-specific topics, to Interactive Experiences, where they will participate in fun resort activities – will round out the programming. From oceanside yoga, TruFusion exclusive workouts that keep power couples like A-Rod and J. Lo in shape, and curated parties including Hollywood Records' artists In Real Life (IRL), the winners of ABC's hit show, Boy Band, who recently wrapped their first North American headline tour – guests will enjoy all that the resort has to offer and more. Graced by 12 miles of the world's best beach on Grace Bay, Beaches Turks & Caicos offers the ultimate Luxury Included® Vacation with endless land and water sports, 5-Star Global Gourmet™ dining at up to 21 restaurants, luxurious rooms and suites, and exciting family-friendly activities including Sesame Street® stage shows and the Caribbean's most thrilling waterpark.
Event partners include Drybar, Yummie, TruFusion, SpinMaster, JetBlue, Rebecca Minkoff, Hollywood Records, Cable and Wireless Business, The Crafted Coconut, Swarovski, School Specialty, SNUBA, Twiddle, NuFACE, Gaiam, Red Lane Spa, FITKICKS, Dreampad, Desert Sunglass of Scottsdale, Sprout Foods, Sun Bum, Pevonia, Air Esscentials, Build-A-Bear Workshop, The House of Perna, Sesame Workshop, Buddha Shack, Instax, essie, Tuuci, Bling2o, KooKooLoos, HeroBoys, Hapari, 8 Greens, Coconut Float, The Bouqs Co., U.R. Bath and Body, Lands' End, the Red Lane Spa, Island Routes, the International Board of Credentialing and Continuing Education Standards (IBCCES), and the Sandals Foundation.  For more information on "Social Media on the Sand," please visit socialmediaonthesand.com.