BlackLine Furthers Global Expansion With Japan Subsidiary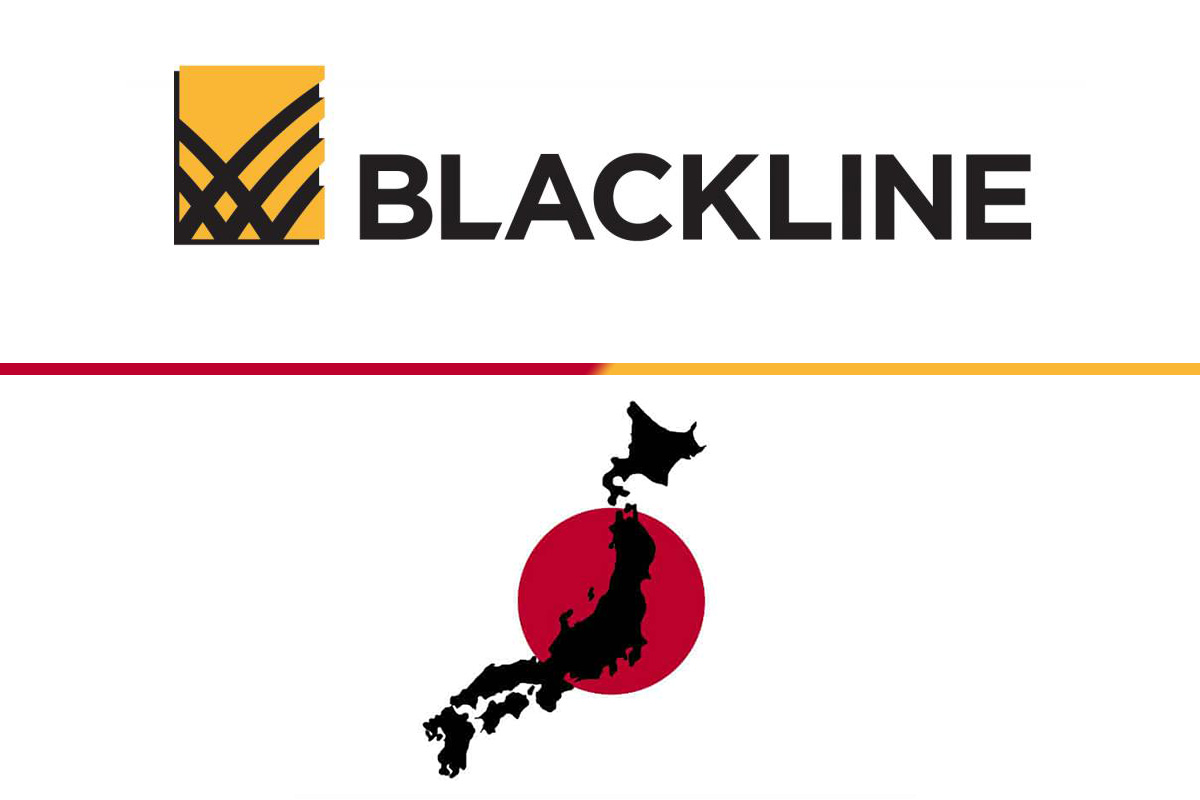 Reading Time:
1
minute
Company establishes joint venture with Japan Cloud to help companies looking for solutions to automate critical accounting and finance processes
BlackLine, Inc. (Nasdaq: BL) announced today that it has established a subsidiary in Tokyo to help the growing number of companies in Japanlooking to increase automation, efficiency, financial governance and risk management across their accounting and financial operations.
The new subsidiary, BlackLine K.K., is a joint venture between BlackLine, Inc. and Japan Cloud, a Tokyo-based professional services firm that helps leading U.S. businesses succeed in the Japan market.  To date, Japan Cloud principals have launched the Japan operations of industry leaders such as Salesforce.com, Concur, Marketo, Kyriba and Demandware.
"Japan is the world's second largest enterprise software market.  Our mission is to bring world-class SaaS companies to Japan and we are extremely excited to partner with BlackLine, a leading provider of financial close automation solutions, and to provide our proven platform to support BlackLine in Japan," Aruna Basnayake, CEO of Japan Cloud, said.  "We believe the market for BlackLine in Japan is untapped and vast.  We are confident that BlackLine's underlying technology will provide crucial solutions to streamline numerous processes across the Finance & Accounting function for Japanese companies."
"We see significant opportunity to help companies based in Japan with their finance transformation journeys and believe now is the time to expand in the region," said BlackLine, Inc. CEO Therese Tucker.  "We believe Japan Cloud's proven track record growing enterprise SaaS businesses in Japan will help BlackLine establish a strong market presence."
Graphcore Secures Lead in Global AI Chip Race With $200 Million in New Capital From BMW, Microsoft and Leading Financial Investors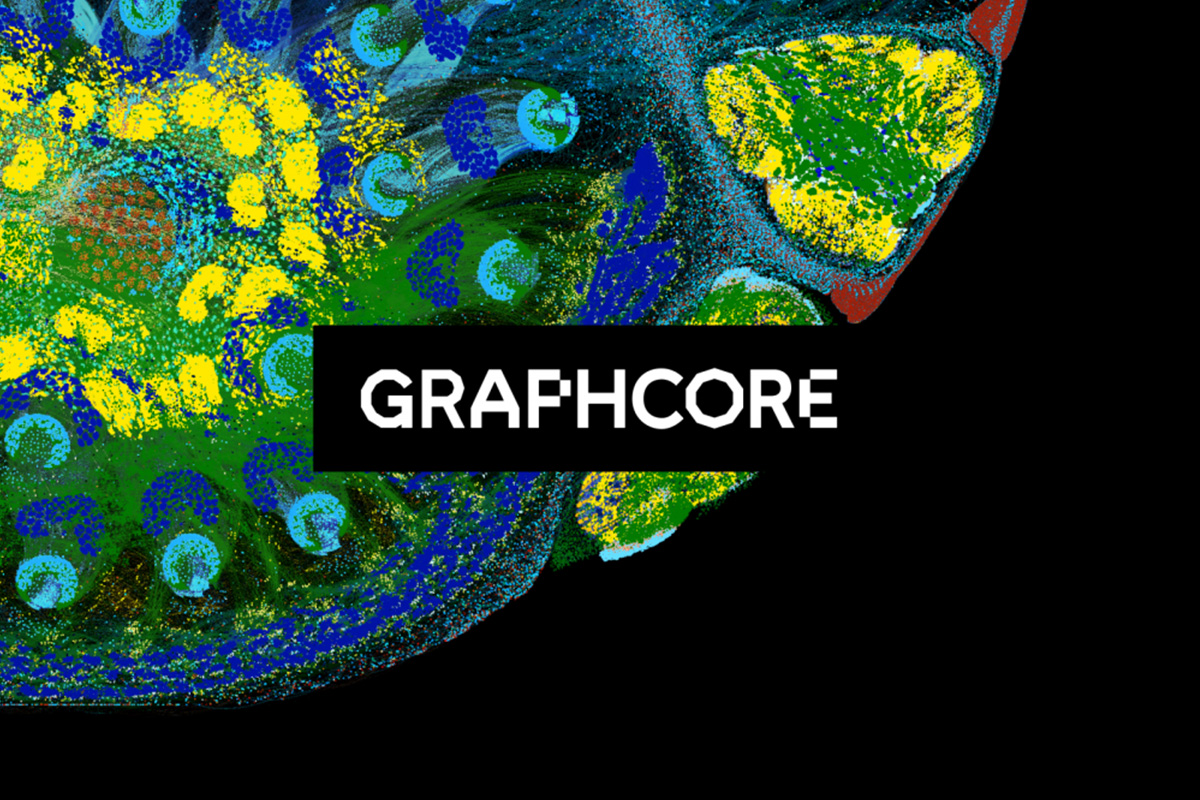 Reading Time:
2
minutes
Graphcore reaches $1.7Bn valuation with new funding from leading venture capital, financial and strategic investors including Atomico, BMW i Ventures, Merian Chrysalis Investment Company Limited, Microsoft, Sequoia and Sofina.
Graphcore, a world-leading AI chipmaker, has today announced a new $200 million funding round which values the company at $1.7 billion. BMW i Ventures and Microsoft have joined the round alongside new and existing investors.
This new funding brings the total capital raised by Graphcore to date to over $300M from the world's leading venture capital, financial and strategic investors that also include Robert Bosch, Dell Technologies and Samsung Electronics.
Graphcore has built a completely new kind of processor and software for AI and machine intelligence. It has been shipping first products to early access customers and generated first revenues this year, just two years after the company was founded. High volume production is now ramping up to meet customer demand for its Intelligence Processor Unit (IPU) PCIe processor cards. Graphcore's IPU is the first processor to be designed specifically for machine intelligence training and inference and delivers an increase in speed of 10x to 100x compared to today's hardware.
The company is currently in a stage of rapid global growth, tripling the size of the team and opening new offices in London, Palo Alto and Beijing in 2018. This latest round of funding will allow Graphcore to execute on its product roadmap, accelerate scaling and expand the company's global footprint. It is a further step towards fulfilling the company's ambition to build a global technology company, focused on this new and fast-growing machine intelligence market.
Nigel Toon, CEO and co-founder of Graphcore, said: "Machine intelligence marks the start of a new age of computing which needs a radically different type of processor and software tools. This new, fast growing market creates the opportunity for Graphcore to build a major global technology company that can help innovators in AI achieve important breakthroughs."
This Series D round was led by existing investor Atomico, one of Europe's leading venture capital firms and by new investor, Sofina, a large European investment firm. Merian Global Investors has also joined the round as a major new investor across a number of its managed funds, including Merian Chrysalis Investment Company Limited, in addition to BMW iVentures and Microsoft.
The funding was fully supported with follow on investments from existing investors including: Amadeus Capital Partners, Atomico, Robert Bosch Venture Capital, C4 Ventures, Dell Technologies Capital, Draper Esprit, Foundation Capital, Pitango and Sequoia Capital.
Graphcore has already attracted investments from many of the biggest names in machine intelligence including Demis Hassabis, co-founder of DeepMind, Zoubin Ghahramani of Cambridge University and Chief Scientist at Uber, Pieter Abbeel from UC Berkeley, and Greg Brockman, Scott Grey and Ilya Sutskever, from OpenAI.
Goldman Sachs & Co. LLC acted as placement agent for Graphcore for this financing round and Orrick, Herrington & Sutcliffe LLP provided legal advice.
Paychex Introduces Simple and Easy-to-Use QuickBooks® Online Data Integration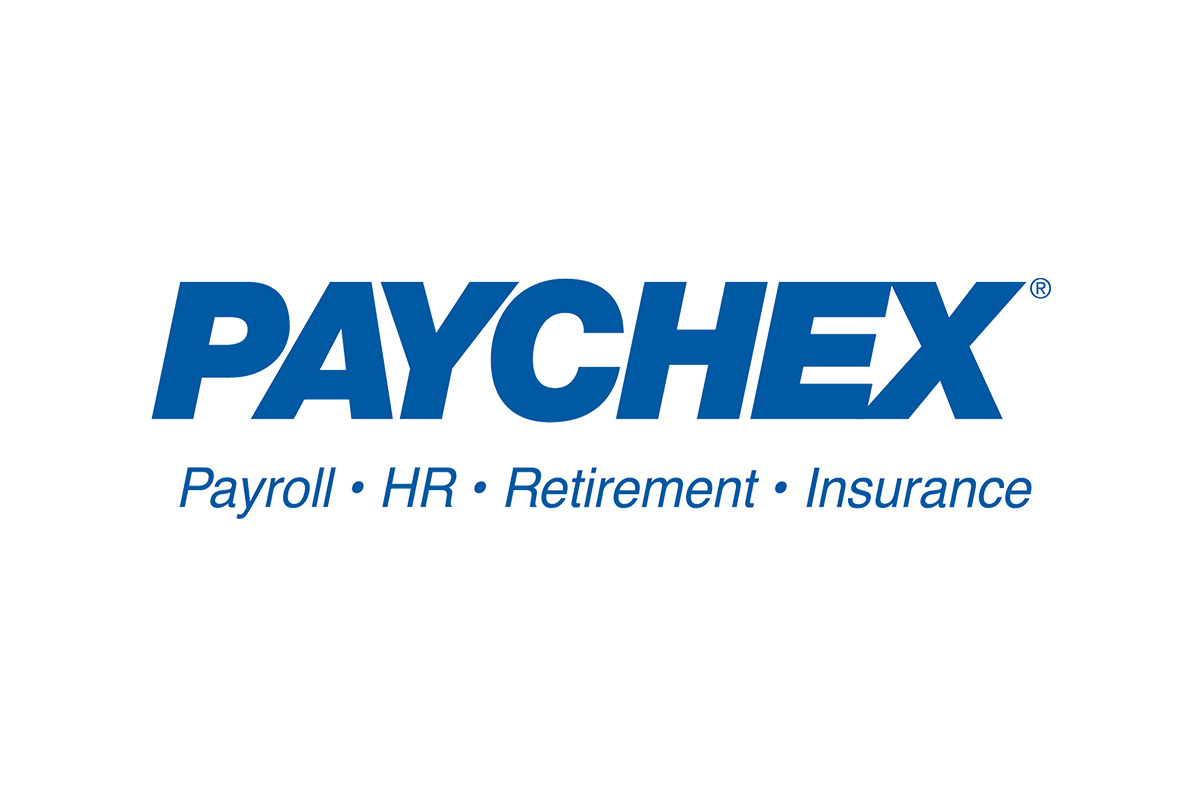 Reading Time:
2
minutes
New synchronization functionality allows data to flow from the Paychex General Ledger Service to QuickBooks Online, enhancing efficiency and productivity for businesses, as well as the accountants who serve them
Demonstrating continued commitment to making business simple through innovative technology and service solutions, Paychex, Inc., a leading provider of integrated human capital management solutions for payroll, benefits, human resources, and insurance services, today announced real-time data integration from the Paychex General Ledger Service (GLS) to QuickBooks Online.
The new integration allows users to quickly and easily connect data from the Paychex GLS, so it flows directly into their QuickBooks Online accounting package through a convenient "Link and Sync" tool in Paychex GLS. Through the integration, users can post payroll entries to their QuickBooks journal entry in just seconds, helping to save time and reduce costly errors.
To ensure a smooth and easy setup, a Paychex General Ledger specialist works with users to complete the setup process. Once that is complete, the flow of data begins and users benefit from the following:
Convenience. After setup, with each payroll processed, payroll transactions flow into the user's QuickBooks Online journal entry, using an API tailored to Intuit. Delivering an accurate and secure exchange of information, the application then authenticates the data so that it flows seamlessly from the Paychex GLS to QuickBooks Online.
Time savings. With some businesses processing payroll as many as 52 times a year, the time savings from the data synchronization can be significant – eliminating the need to manually generate an export of the general ledger file from Paychex Flex, then downloading the data to QuickBooks each pay period. This process is now fully automated to maximize the efficiency of shared customers.
Dedicated support. In addition to the efficiencies gained from real-time data integration, live phone support is available from a Paychex GLS specialist.
Barb Kapinos, a bookkeeper with Boyd Andrew Management Services in Helena, Montana, is already realizing the efficiencies. "I like that I don't have to enter all that payroll. It just comes in and it's right there. It's so nice. That's a big time-saver," said Kapinos.
"At the center of any successful business is an accounting system fueled by data. With this new integration, we're helping both business owners and our valued accounting partners gain much needed efficiency and productivity by introducing simple and easy-to-use real-time data integration that ensures data integrity across platforms," said Tom Hammond, Paychex vice president of corporate strategy and product management. "Over the past year, Paychex has made a significant investment in our integration strategy with all our accounting technology partners, including QuickBooks Online. We're committed to providing the best client experience in the industry and enhancing the value we bring customers every day."
"Paychex and Intuit have a shared focus on delighting customers, creating efficiencies in the payroll process, and helping employees get paid faster," said Kyle Jenke, leader of global platform and partnerships at Intuit QuickBooks. "This new integration delivers on that focus so that small businesses can concentrate on fueling their growth and meeting their customers' needs."
To learn more about the Paychex GLS and QuickBooks Online integration, click here.
EMBRAER S.A.: Kazakhstan's Air Astana Receives Its First E190-E2 Jet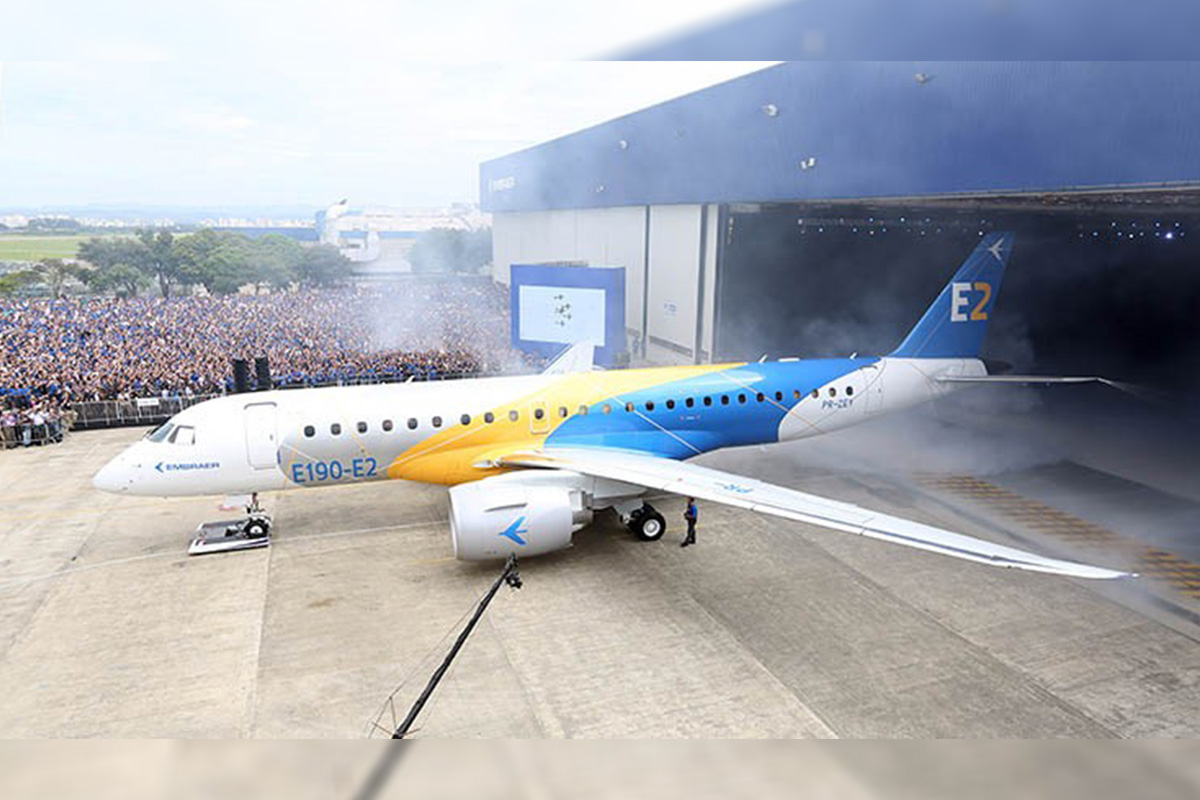 Reading Time:
3
minutes
Air Astana, the flag carrier of Kazakhstan, presented its first E190-E2 jet in a ceremony held today in Astana. The airline will receive four additional E190-E2s next year, with the last of the five aircraft, leased by AerCap, being delivered in the final quarter of 2019. The Kazakhstan airline will start flying the new aircraft on domestic and Commonwealth of Independent States (CIS) routes later this month.
"All of us at Air Astana are pleased to receive our first E190-E2, and we look forward to a smooth entry into service and a simple transition for our pilots. We know Embraer's E-Jets well, and have high expectations for their new generation aircraft in terms of economics, environmental impact, and levels of comfort and convenience for our customers," said Peter Foster, President of Air Astana.
Air Astana's first E190-E2 features a "snow leopard" livery, designed and hand painted by Embraer in the 'Profit Hunter' style. Air Astana's snow leopard joins the now famous Eagle, Tiger, and Shark E2s with the distinctive 'Profit Hunter' nose art. For Air Astana however, the paint scheme is designed to draw global attention to the threat of extinction faced by the wild cat. The snow leopard is an official symbol of Kazakhstan and is native to the country's southern mountain ranges.
Foster continued. "Our passengers, staff, and in fact the whole of Kazakhstan will appreciate the amazing depiction of the snow leopard on our new jet. The snow leopard embodies the resilience and ambition of our nation, and we all strive to save these magnificent creatures from extinction and for posterity".
"We are honored to deliver our most advanced commercial aircraft to our good friends at Air Astana", said John Slattery, President & CEO, Embraer Commercial Aviation. "For a manufacturer, there is no better reward than to see a customer's business continuously growing with our products. Air Astana's decision to embrace the E2 program is a further measure of trust in Embraer and in the E-Jets family of commercial aircraft."
The delivery marks the beginning of Air Astana's fleet renewal. Currently the airline operates fleet of E190s aircraft, the first of which was delivered in 2011.
The E190-E2 is the first of three new aircraft types that will make up the Embraer E2 family of aircraft developed to succeed the first-generation E-Jets. Compared to the first-generation E190, the E190-E2 burns 17.3% less fuel and nearly 10% less than its direct competitor. This makes it the most efficient single-aisle aircraft on the market. The E190-E2 brings more flexibility with maximum range of up to 3,293 miles (5,300 km), about 621 miles (1,000 km) more than the first-generation E190.
The E190-E2 also generates significant savings for airlines in terms of maintenance costs, with a reduction of up to 25%. It has the longest maintenance intervals with 10,000 flight hours for basic checks and no calendar limit in typical E-Jets utilization. This means an additional 15 days of aircraft utilization over a period of ten years.
Pilots of the first-generation E-Jets require only two-and-a-half days of training without the need for a full flight simulator in order to fly the E2, which decreases the training burden and saves both time and money for the airlines. The E2 cockpit features advanced Honeywell Primus Epic 2 integrated avionics. Combined with the closed-loop fly-by-wire controls, the systems work together to improve aircraft performance, decrease pilot workload and enhance flight safety.
From the passenger's perspective, the E2 cabin features a comfortable two-by-two layout. The absence of a middle seat enables passengers to have an enjoyable flight experience with more legroom and additional luggage storage space.
Embraer is the world's leading manufacturer of commercial jets with up to 150 seats. The Company has 100 customers from all over the world operating the ERJ and E-Jet families of aircraft. For the E-Jets program alone, Embraer has logged almost 1,800 orders and 1,400 deliveries, redefining the traditional concept of a regional aircraft. Today, E-Jets are flying in fleets of 70 customers in 50 countries.