Vigilant Solutions Honors the Brookhaven Police Department, Las Vegas Metropolitan Police Department and New Jersey State Police with Vigilant Communities Award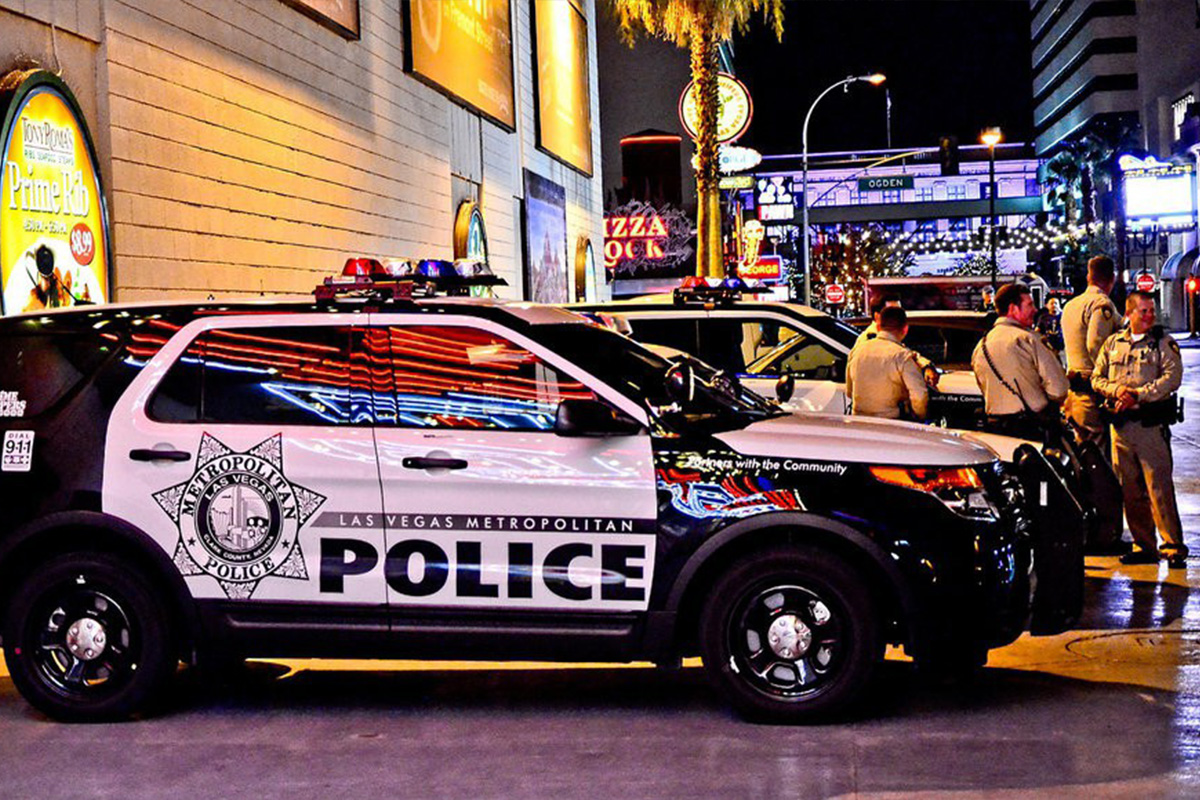 Reading Time:
3
minutes
Company donates funds to charities in name of award-winning police agencies
Vigilant Solutions – an AI and data analytics company that provides technology to public safety – today announced it awarded its Vigilant Communities Award at the International Association of Chiefs of Police (IACP) Conference in Orlando, Fla., to three law enforcement agencies: Brookhaven Police Department (BPD), Las Vegas Metropolitan Police Department (LVMPD) and New Jersey State Police (NJSP). The Vigilant Communities Awards program recognizes law enforcement agencies for the exceptional use of artificial intelligence (AI) to prevent and solve crime.
"We are honored to present the Vigilant Communities Award to these three police agencies," said Shawn Smith, Founder and President of Vigilant Solutions. "Each agency has distinguished itself in using technology to prevent crime by arresting prolific offenders. They are among our nation's top innovators in using AI technology to solve cases and keep their communities safe. We look forward to watching them continue to innovate and model the use of technology to achieve success in the law enforcement community."
BPD received its Vigilant Communities Award for building an outstanding partnership between public and private sectors to utilize shared automated license plate recognition (ALPR) technology for the reduction and prevention of crime. The BPD pioneered a public-private collaboration that has allowed for the installation of 44 ALPR readers city-wide creating an invisible fence to protect its residents.
For example, in mid-2018, the metro Atlanta area saw an identifiable trend among several burglary crews who were using yellow crowbars to forcibly enter commercial buildings. During that time, a Brookhaven convenience store fell victim to one such burglary. Video evidence showed that the suspect vehicle was a gold SUV. The BPD queried the Vigilant investigative platform and learned that a gold Nissan Murano passed an ALPR camera entering the City of Brookhaven shortly before and one-half mile away from the burglary. This information provided a critical lead that investigators needed to locate a suspect and issue arrest and search warrants, where bright yellow crowbars were found inside the suspect's car.
In honor of BPD, Vigilant Solutions is donating $2,000 in its name to the Brookhaven Police Foundation – a 501 (C) 3 non-profit organization. The Foundation provides scholarships for officers in school, charitable contributions to the 'Shop with a Badge' outreach program and a line-of-duty death benefit payable to the officer's beneficiary.
The LVMPD received its Vigilant Communities Award for its exceptional use of AI via ALPR to solve crimes and close cases. For example, on August 25, 2017, in the southeast corner of the Las Vegasvalley, three hooded and armed suspects robbed an armored truck in a bank parking lot. This armored truck robbery was the fourth of its kind in a matter of a few weeks. Up until that time, there were little to no leads for investigators to focus on. On this date, a partial plate was obtained at the scene. That license plate was entered into Vigilant Solutions investigative platform, which catapulted the investigation forward. Within two more weeks, the armed and violent robbery suspects would be arrested. The arrest would take place in a bank parking lot, with the perpetrators wearing masks and carrying guns, with the intent to complete their fifth armored truck/ bank robbery. The closure and prevention of additional violent crime would not have been possible without the use of the ALPR system.
In honor of LVMPD, Vigilant Solutions is donating $2,000 in its name to the Las Vegas Victims Fund, a fund established to aid victims of the October 1, 2017 mass shooting at the Mandalay Bay Hotel.
The NJSP received its Vigilant Communities Award for its exceptional use of AI technology via gun crime mapping to solve crimes and close cases. NJSP has been using GunOps – an interactive investigation tool that allows firearm examiners, detectives and intelligence analysts to work as a team, linking crimes, guns and suspects. Via GunOps, NJSP has been sharing National Integrated Ballistic Information Network (NIBIN), ALPR and Records Management System data statewide to over 700 users, including state police homicide detectives, users at eight state crime labs and district attorneys' offices, as well as with federal agencies, including the Department of Homeland Security and the Bureau of Alcohol, Tobacco, Firearms and Explosives.
NJSP uses GunOps – a solution driven by artificial intelligence – to show links to shootings that occurred across jurisdictions. The sharing of intelligence has helped NJSP cross-reference the additional information that is appended to NIBIN in GunOps and share this intelligence statewide to find commonality between crimes and generate leads. With this platform they have been successful in disrupting gun violence cycles and reversing the trend of cross border hits that at its high exceeded 48 percent. Gun crime is down over 20 percent and ballistics processing productivity is up over 300 percent.
In honor of NJSP, Vigilant Solutions is donating $2,000 in its name to The Officer Down Memorial Page1, Inc., (ODMP), a non-profit organization dedicated to honoring America's fallen law enforcement heroes. More than 22,000 officers have made the ultimate sacrifice in the United States since 1791.
The Biggest Contest in the World of Photography: An AGORA images Contest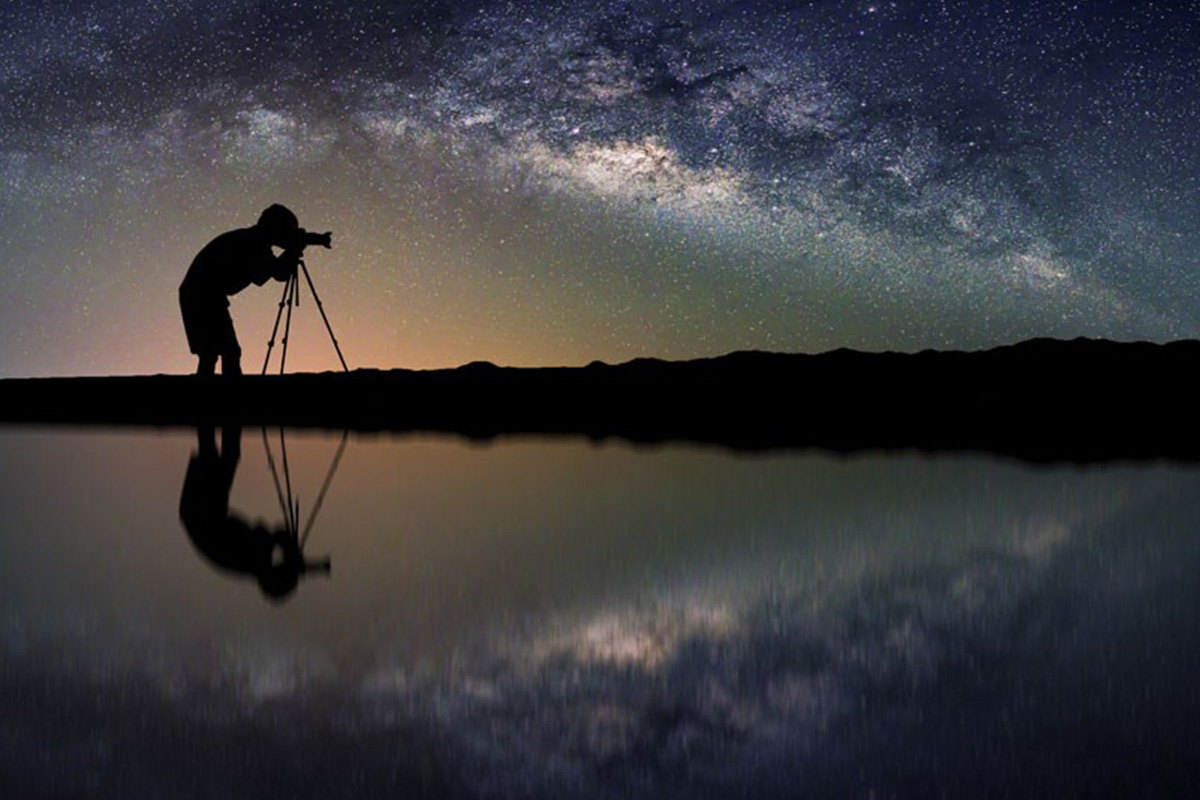 Reading Time:
2
minutes
The world's greatest photo of the year will win $25,000 in the AGORA Awards 2019
On January 4th the biggest international photography contest will open for submissions. The winner of this year-long contest stands to take away $25,000 for a single image. What's more, anyone from anywhere in the world can participate with their best shots, for free.
Photographers of all levels can participate simply by downloading the free app on the Apple Store or Google Play and can upload as many of their best photos as they like to the contest once it is launched. In the fall of 2019 50 finalists will be announced, after which the AGORA community will vote for their favorite shot to determine who wins. The AGORA Awards 2019 winner will be announced in November during an offline ceremony and streamed live to the rest of the world.
With the Awards, AGORA images is disrupting the world of photography; proposing, unlike others, a photo contest with no categories. For this reason the contest will reveal the year's top visual trend, and thus forth every year in the contests to come. Aiming for global photographic democracy, the app values everyone's unique point of view, allowing the international community of millions to participate and later vote for their favorite image. As Octavi Royo, CEO and co-founder, puts it: "What we are doing in AGORA and in the Awards is starting a creative revolution. We believe everyone has the chance to win with their best photo."
The world's greatest images in AGORA photo contests
AGORA images has already awarded a total of over $50,000 through its photo contests. The app launches contests weekly, giving the 52 weeks of the year a theme such as #Love, #Eyes, #Travel and #Landscape. With over 2 million users in 193 countries and over 6 million photos uploaded, the photography app is rapidly becoming the place to participate in the curation of the world's best visual content.
For more information download the app, visit the website and check out the Facebook and Instagram accounts.
Datamatics Recognized as the Best Cognitive Technology Provider by Computer Society of India, Mumbai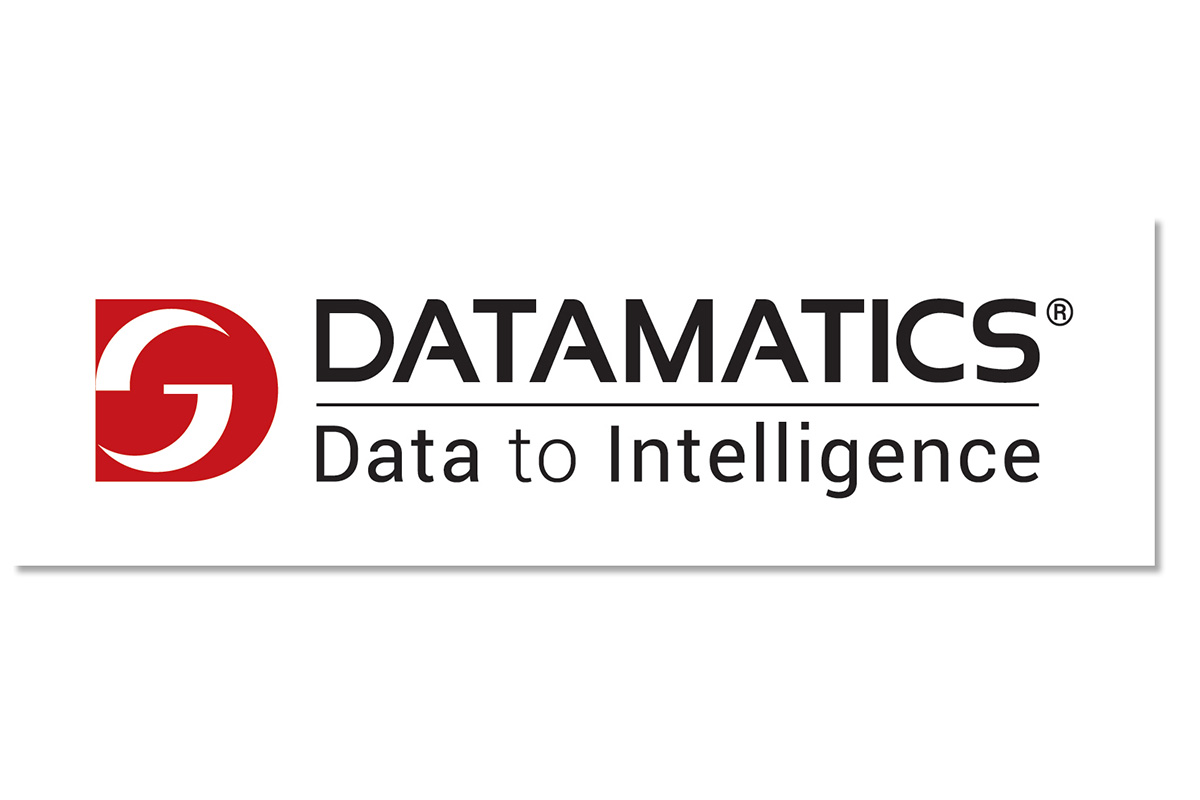 Reading Time:
1
minute
Datamatics Global Services Ltd. (DGSL), a global IT & BPM company, announced today that it has been recognized as the Best Cognitive Technology Provider of the Year 2018 at IT Innovation & Excellence Awards by Computer Society of India, Mumbai.
Datamatics is recognized for its Robotic Process Automation (RPA) product, TruBot which helped a leading bank in India to automate their credit limit extension process. Datamatics TruBot enabled the client to automate an end-to-end complex, repetitive, and error prone process of Cash Credit and Overdraft Facility limit extension that has a high impact on end-customer credibility. The automation helped the client to execute all credit limit extensions in real time with 100% accuracy.
Commenting on the occasion, Mitul Mehta – SVP & Head-Marketing & Communications, Datamatics Global Services Ltd., said, "TruBot has enabled numerous banks in India and around the world to automate several critical processes across retails assets, retails liabilities, global trade services, corporate banking and direct banking. We are happy to be recognized as the best cognitive technology provider by Computer Society of India."
Datamatics TruBot is a versatile, multi-skilled bot that automates a range of repetitive and rule-based processes without any manual intervention. TruBot has 95 customers globally and has automated more than 800 processes across multiple industries including Banking, Insurance, Manufacturing and Healthcare.
Greengate Power's 113 MW Stirling Wind Project in Alberta Awarded 20-Year Contract by AESO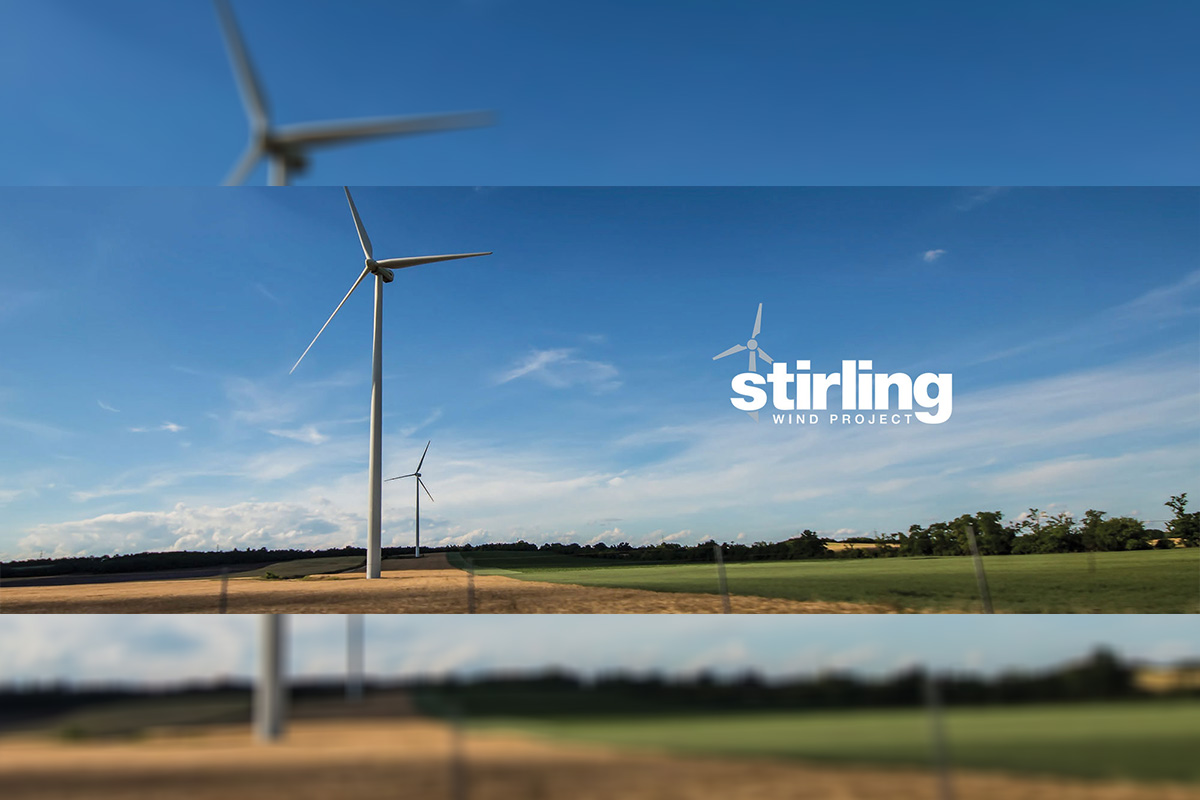 Reading Time:
1
minute
Greengate Power Corporation ("Greengate") is pleased to announce that its 113 MW Stirling Wind Project ("Stirling Wind") was awarded a 20-year Renewable Electricity Support Agreement ("RESA") by the Alberta Electric System Operator ("AESO"). Stirling Windis jointly-owned by Greengate, Potentia Renewables Inc. ("Potentia") and Paul First Nation with Potentia owning a majority interest. With the award of this key contract, the project is expected to be under construction in the near future.
Stirling Wind is located in the County of Warner No.5 and Lethbridge County approximately 30 km southeast of the City of Lethbridge. Located on a large plateau of cultivated and grazing land, the project has an excellent wind resource which is among the best in Alberta. Under the terms of the RESA, Stirling Wind will receive a guaranteed price for all the power it produces for a period of 20 years.
"The Stirling Wind Project is among the first successful renewable energy project partnerships between industry and a first nations community in Alberta. We applaud the Government of Alberta for the continued success of its Renewable Electricity Program which is delivering long-term, low-cost clean power for Albertans," said Dan Balaban, President and Chief Executive Officer of Greengate. "Stirling is the third wind energy project successfully developed by Greengate in Alberta and demonstrates Greengate's continued leadership in Alberta's fast-growing renewable energy sector. We look forward to completing Stirling with our partners so that its social, economic and environmental benefits can be realized by all involved."