Accelerating Growth in Thailand's Media Industry with AI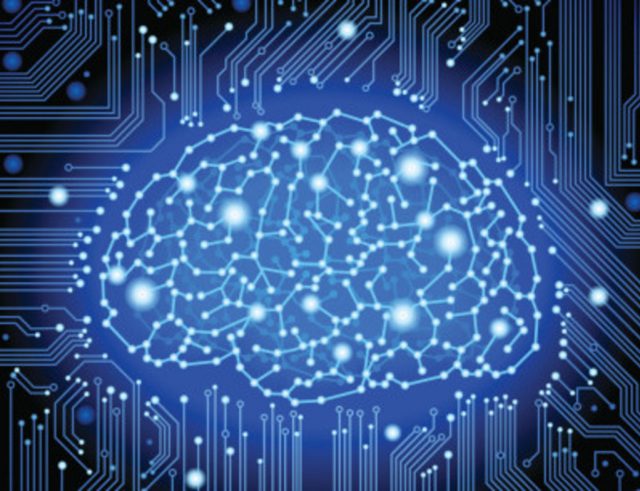 Reading Time:
4
minutes
For over 10 years, Ooyala has been at the forefront of shaping the OTT and media workflow revolutions as a leading provider of software and solutions that optimize the production, distribution and monetization of media. Many of the biggest names in content creation and distribution around the world rely on the Ooyala Flex Media Platform to successfully produce, manage, and distribute media and become more efficient, more open and more extensible to meet the evolving needs of their viewers.

Phil Eade, Senior Director of Media Platform Business Development, APJ, Ooyala, shares his thoughts on how AI can be a game-changer to Thailand's media industry. The full article can be found below:
According to IDC, global spending on artificial intelligence (AI) will likely cross US$46 billion in 2020. IDC also reported in 2017 that Thailand had the second highest number of organisations adopting AI amongst Southeast Asian countries.
AI has been adopted by Thailand's Ministry of Information and Communication Technology to implement services and tools that facilitates information sharing and collaboration, and supports decision making and problem solving. These initiatives have increased efficiency and brought about more personalised services for Thais.
While AI has been widely employed across industries, there are still many opportunities to be exploited for Thailand's US$14-billion media and entertainment industry. Broadcasters and media firms in Thailand are facing efficiency challenges in terms of delivering relevant and personalised content to consumers. An Ooyala poll in December 2017 revealed that 7 in 10 Thai media executives indicated that their media operations are only minimally efficient or not efficient at all. Particularly, 25% of respondents highlighted the need to automate their entire operational value chain.
From the large amounts of data generated from the consumption of videos, AI can improve the management and delivery of content and automate operations. Beyond that, AI can deliver better insights to help media executives make informed decisions and develop sound strategies for their business.
Here are three things AI can do for content production.
1. Make worthy content
Content producers are in a race to make content that is original and creative for the consumer. More often than not, this process requires extensive reviewing of past content to gauge viewers' interest and avoid duplication of content at the same time.
AI makes it easier for the publisher or broadcaster to understand the consumer's specific preference and behaviour by leveraging machine learning. For instance, if User X watches Video A then clicks to watch Video B, we can infer that the likelihood of User Y wanting to watch Video B as well is high if he/she watches Video A. These patterns feed into a powerful neural network of decision-making which content producers could rely on to create personalised content for consumers.
Couple this with an AI-powered in-depth calculation, which tells content makers the type of content they should prioritise and spend their production dollars on instead. You'd be more empowered to make a calculated decision rather than on intuition or superficial assessment. Consider yourself deciding to go ahead with producing a family drama series as the last set was a success. However, once you've factored in the full production costs against your revenue and returns, you might realise comedies are more profitable instead.
2. Give content a re-birth
As a lot of money is being spent on producing a piece of content, the ability to make the most out of it is key. Localisation of the content to cater to each market's needs and relevance is one way and AI could help speed up the process. Tech giants like Microsoft, IBM have AI tools that makes it easier to transcribe or translate audio into other languages, so you can offer your content to new markets.
Leveraging existing content is also another way. We can almost always hear the same pain point from broadcasters or publishers: "I don't even know what I have in my archive at this point." Locating relevant footage to supplement a news bulletin or documentary often becomes a huge challenge for content companies as they sift through the vast amounts of video assets that sit in their archives, let alone monetise them. With AI, media organisations can index existing content with powerful metadata capture techniques, enabling them to easily identify and repurpose that archived content.
3. Monitor live events
The issue with live events is that there are a lot of moving parts and if one thing goes wrong, it could cripple the entire event. That also means that monitoring a live event and troubleshooting issues are typically performed in siloes, leaving media organisations in a fix as they try to accurately pinpoint and resolve issues. For example, AI could watch out for unexpected spikes in viewership during the live broadcast and alert companies immediately to add server capacity and prevent the event from crashing. This gives production companies the opportunity to monitor and troubleshoot more quickly and efficiently (sometimes even before they happen).
Never too late for AI
The benefits of AI are exciting. Streamlined workflows, increased efficiencies, and improved monetisation are all promises that could be very well fulfilled. Additionally, with Thailand becoming an increasingly mobile population, only media companies that can deliver content in various modes and formats in a timely manner will gain.
However, AI is still in its nascent stage and only picking up steam across sectors. While it would in the foreseeable future become more advanced and integral in our tasks, that does not mean that human participation would be forfeited. Ultimately, AI should play the role of a work-partner who would give insightful answers but it is still up to humans to make the right decision.
The Rising Global Impression of Manipal's AUA, College of Medicine
Reading Time:
3
minutes
Manipal's American University of Antigua (AUA), College of Medicine is on their mission to execute the promise of addressing the global shortage of physicians. AUA is proclaiming their worldwide presence with each association and partnership.
AUA, the top medical school in the Caribbean has been securing its highest rank among the best medical schools consistently. The medical graduates of AUA are licensed to practice in all the 50 states of the United States of America. And now with agreements with various medical schools and hospitals in other countries, AUA is spreading its wings far and wide enabling the dreams of numerous students aspiring to take up the medical profession.
Recently, an agreement has been signed between American University of Antigua and Warwick Medical School with the purpose of enabling students of AUA's College of Medicine transfer to WMS to finish their medical degree. This partnership between both these prestigious universities aims at nurturing a diverse academic community to propagate global medical health propelled by their promise of delivering nothing but excellence.
Expanding its reach, AUA has entered into a new articulation agreement with Royal Crown College of Business and Technology Inc. to increase the scope for students to fulfil their passion to become physicians. "We are pleased to partner with Royal Crown College and provide their successful students the opportunity to continue their medical education at AUA," said AUA President Neal Simon.
According to the agreement, after the successful completion of the premedical program or prerequisite courses at Royal Crown College, qualified medical students will be eligible to complete their first two years of medical study at AUA in Antigua and Barbuda, and the last two years in AUA's affiliated hospitals in the United States, Canada, United Kingdomand India.
The next recent and proud partnership has been sealed between AUA and Yeovil District Hospital, Great Britain. "Learning from the professors and physicians at Yeovil District Hospital and performing rotations under the talented professionals there provides our students an enhanced clinical experience, as well as the opportunity to study in Great Britain" said AUA President Neal Simon.
This agreement allows qualified AUA students to complete their clinical rotations at Yeovil District Hospital, located in Somerset, England. Upon completion of the program, students will receive a medical degree from AUA, a Yeovil District Hospital graduate certificate program transcript and a Yeovil District Hospital certificate of completion.
A similar agreement was recently signed between AUA and University Hospitals Coventry and Warwickshire NHS Trust.  This agreement too enables qualified AUA students to complete their core and elective clinical rotations at UHCW, Coventry, United Kingdom. Students who successfully complete their clinical rotations from UHCW, and fulfil all other requirements to graduate from AUA, will receive medical degree from AUA, UHCW graduate certificate program transcript and a UHCW certificate of completion.
Further, on Saturday, May 4, and Sunday, May 5, it was a matter of pride for AUA College of Medicine to have hosted the ninth mid-year conference of the Global Association of Physicians of Indian Origin (GAPIO) at AUA's campus. GAPIO is a non-profit organization that is dedicated to empowering physicians of Indian origin providing affordable healthcare, contributing to local and regional community development and helping reduce health inequalities on a global level.
The goal of this collaboration was to gather physicians of Indian origin to initiate connections, share ideas and learn through a singular platform. Sessions on recent developments and advancements in cardiology, the metabolic syndrome like obesity and diabetes, nephrology with a focus on transplants and neurology were an integral part of this conference. The event also included sessions on artificial intelligence in healthcare, Vedic Wisdom – leadership in medicine and reaching the unreached and global opportunities in healthcare.
"The conference is in celebration of India's vital contributions to global healthcare – a matter AUA commemorates," said AUA President Neal Simon. "As a university that strives to advance the field of medicine and shape physicians who come from underrepresented minorities, we are honoured to host the event."
SOURCE Manipal's American University of Antigua (AUA)
Kneron Debuts Edge AI Chip, Bringing AI to Devices Everywhere
Reading Time:
3
minutes
Amidst the fierce competition in the world of artificial intelligence dominated by global tech companies, an AI startup in Taiwan has emerged as the pioneer in the field of edge AI. Kneron was founded by a young Taiwan native Albert Liu, and received funding from renowned investors including Himax, Qualcomm, CDIB, Alibaba Entrepreneurs Fund and Horizons Ventures, the private technology investment arm of Mr Li Ka-Shing. Today, Kneron is unveiling its ground-breaking 3D artificial intelligence solution and edge AI chip.
Named after its release date of May 20th, Kneron's debut AI Chip "KL520" has the best-in-class power efficiency only consuming a few hundred mega-watts, bringing AI computation power to edge devices for various applications.
Building Global Partnerships to Bring AI to the Masses
Further to the KL520 edge AI chip release, Kneron is also announcing partnerships with industry leaders to bring their chip into our everyday lives. Partnerships include fabless IC maker Etron Technology Inc., US-listed company Himax Technologies Inc. (NASDAQ: HIMX), enterprise PC OEM AAEON Technology Inc., 3C solution provider Alltek Technology Corp, renowned ODM players Pegatron, as well as 3D sensing provider Orbbec, and IC design house Datang Semiconductor.
Founded in 2015, Kneron is headquartered in San Diego. Founder Albert Liu graduated from National Cheng Kung University, received his PhD from UCLA, and subsequently worked at Qualcomm, Samsung Electronics and MStar, developing advanced AI systems.
Proprietary Reconfigurable Architecture to Bring Efficient AI Solutions On-Device
The KL520 edge AI chip is a culmination of Kneron's core technologies, combining proprietary software and hardware designs to create a highly efficient and ultra low-power Neural Processing Unit (NPU). Running AI computations on the end device will help generate real-time insights without relying on the cloud.
In particular, KL520 is equipped with a unique reconfigurable architecture which allows the chip to run a number of different convolutional neural networks (CNN) based on different applications, regardless of its kernel size, architecture requirements or input size. In turn, the chip is able to achieve a very high MAC (media access control) efficiency, a key metric for efficient computation. This software innovation allows the chip to dynamically adjust its function based on applications needs, in order to achieve maximum efficiency. The KL520 is also equipped with a proprietary compression technology that is able to compress a large AI neural network into a very small footprint to process on the edge device, without sacrificing large amounts of power.
Kneron's software and hardware innovations are truly a breakthrough in the development of edge AI. By bringing elements of reconfigurability and compression onto the chip, the KL520 is bringing AI computation to various end-devices that operate under low-powered environments.
Features and targeted applications for the KL520:
Low-powered with a small physical footprint
The KL250 can run alongside a main chip as a co-processor; will not need a replacement chip
For smart door lock applications, KL520 includes two ARM Cortex M4 CPU, which can serve as the main processor.
Balances the need of performance, power and cost to bring the best solution for edge applications
Applicable to various 3D sensor technologies such as structured light, dual-camera and ToF, and Kneron's exclusive 3D sensing technology
Well-suited for applications including smart locks, security cameras, drones, smart home appliances and robotics
During the product launch event, Kneron's Founder and CEO, Albert Liu said: "We are determined to deliver the best-in-class edge AI solution to the market. The results that we have achieved over the past four years are very promising, and we are proud to receive recognitions from industry partners for our innovations."
Liu also mentioned that Kneron will be releasing its second-generation chip during Q4 this year, targeted toward the surveillance and security market. The team will also be exhibiting at CES Asia 2019 in June, showcasing Kneron's latest products to partners and potential customers.
SOURCE Kneron Inc.
Core Strengths® Launches First-of-its-Kind Talent Effectiveness Platform to Improve 'Relationship Intelligence' (RQ)
Reading Time:
2
minutes
Core Strengths, globally recognized for its award-winning SDI 2.0 assessment and strength-based training programs, today released its Talent Effectiveness Platform, an end-to-end solution that provides talent management and development professionals the tools to improve relationships, build better teams, and coach for performance across the organization. The new solution applies the science of relationship intelligence to strengthen relationships across the organization.
Our clients from Fortune 500 enterprises to nonprofit and governmental agencies have been instrumental in the development of this ground-breaking platform. Long-time client CO-OP Financial Services was an early beta client for the platform. Dave Ragan, Manager, Talent Development at CO-OP Financial Services, credits Core Strengths for helping evolve his program into one that focuses on achieving results and aligning to the corporate objectives. "The new platform is a game-changer for the organization and our program," Ragan said, adding, "We are seeing the impact well beyond the classroom and becoming a part of our company culture."
"The best organizations invest in their people through training, and understand the direct connection between employee development, higher performance, and retention," said Dr. Tim Scudder, Author and Principal at Core Strengths. "Despite their best intentions, talent development and management professionals have a difficult time sustaining the insights gained from traditional training programs to practical, everyday interactions. This new platform pays off quickly in the hyper-connected workplace as it provides ongoing relationship intelligence. It puts the power of SDI 2.0 insights in the hands of every member of the organization."
Introducing the new Core Strengths Talent Effectiveness Platform, where leaders can:
Improve relationships
Create quality interactions where problems get solved and work gets done.
Build better teams
Bring talented people together and align them toward a common goal. Illuminate individual differences to encourage clear communication, healthy opposition, and better decision-making.
Coach for performance
Get real-time insight to help managers the most from everyone's strengths and empower people to be responsive to challenges and opportunities.
The assessments in our platform give people a common language that promotes understanding and improves communication. We identify people's strengths and the underlying motives that drive them. This awareness leads to a culture of inclusion and collaboration.  Our talent effectiveness platform enhances this perspective and provides specific language suggestions for the in-the-moment conversations, emails, texts, and meetings where relationships grow, problems are solved, and progress gets made.
Teams can use the platform to refresh their understanding of one another, and conflicts can be redirected toward a more productive interaction in the moment. The Team Strengths Portrait offers a snapshot of the perceived versus actual culture of a team, and helps define steps towards the ideal.
The Core Strengths Talent Effectiveness Platform is now available. For more information about the product, please visit www.corestrengths.com/products/platform.
SOURCE Core Strengths