Accelerating Growth in Thailand's Media Industry with AI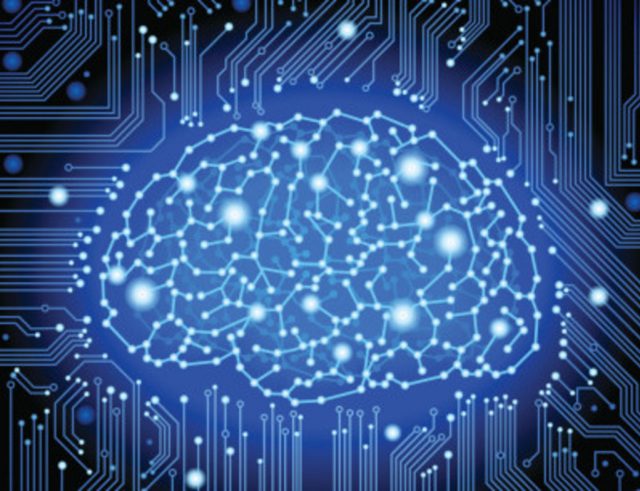 Reading Time:
4
minutes
For over 10 years, Ooyala has been at the forefront of shaping the OTT and media workflow revolutions as a leading provider of software and solutions that optimize the production, distribution and monetization of media. Many of the biggest names in content creation and distribution around the world rely on the Ooyala Flex Media Platform to successfully produce, manage, and distribute media and become more efficient, more open and more extensible to meet the evolving needs of their viewers.

Phil Eade, Senior Director of Media Platform Business Development, APJ, Ooyala, shares his thoughts on how AI can be a game-changer to Thailand's media industry. The full article can be found below:
According to IDC, global spending on artificial intelligence (AI) will likely cross US$46 billion in 2020. IDC also reported in 2017 that Thailand had the second highest number of organisations adopting AI amongst Southeast Asian countries.
AI has been adopted by Thailand's Ministry of Information and Communication Technology to implement services and tools that facilitates information sharing and collaboration, and supports decision making and problem solving. These initiatives have increased efficiency and brought about more personalised services for Thais.
While AI has been widely employed across industries, there are still many opportunities to be exploited for Thailand's US$14-billion media and entertainment industry. Broadcasters and media firms in Thailand are facing efficiency challenges in terms of delivering relevant and personalised content to consumers. An Ooyala poll in December 2017 revealed that 7 in 10 Thai media executives indicated that their media operations are only minimally efficient or not efficient at all. Particularly, 25% of respondents highlighted the need to automate their entire operational value chain.
From the large amounts of data generated from the consumption of videos, AI can improve the management and delivery of content and automate operations. Beyond that, AI can deliver better insights to help media executives make informed decisions and develop sound strategies for their business.
Here are three things AI can do for content production.
1. Make worthy content
Content producers are in a race to make content that is original and creative for the consumer. More often than not, this process requires extensive reviewing of past content to gauge viewers' interest and avoid duplication of content at the same time.
AI makes it easier for the publisher or broadcaster to understand the consumer's specific preference and behaviour by leveraging machine learning. For instance, if User X watches Video A then clicks to watch Video B, we can infer that the likelihood of User Y wanting to watch Video B as well is high if he/she watches Video A. These patterns feed into a powerful neural network of decision-making which content producers could rely on to create personalised content for consumers.
Couple this with an AI-powered in-depth calculation, which tells content makers the type of content they should prioritise and spend their production dollars on instead. You'd be more empowered to make a calculated decision rather than on intuition or superficial assessment. Consider yourself deciding to go ahead with producing a family drama series as the last set was a success. However, once you've factored in the full production costs against your revenue and returns, you might realise comedies are more profitable instead.
2. Give content a re-birth
As a lot of money is being spent on producing a piece of content, the ability to make the most out of it is key. Localisation of the content to cater to each market's needs and relevance is one way and AI could help speed up the process. Tech giants like Microsoft, IBM have AI tools that makes it easier to transcribe or translate audio into other languages, so you can offer your content to new markets.
Leveraging existing content is also another way. We can almost always hear the same pain point from broadcasters or publishers: "I don't even know what I have in my archive at this point." Locating relevant footage to supplement a news bulletin or documentary often becomes a huge challenge for content companies as they sift through the vast amounts of video assets that sit in their archives, let alone monetise them. With AI, media organisations can index existing content with powerful metadata capture techniques, enabling them to easily identify and repurpose that archived content.
3. Monitor live events
The issue with live events is that there are a lot of moving parts and if one thing goes wrong, it could cripple the entire event. That also means that monitoring a live event and troubleshooting issues are typically performed in siloes, leaving media organisations in a fix as they try to accurately pinpoint and resolve issues. For example, AI could watch out for unexpected spikes in viewership during the live broadcast and alert companies immediately to add server capacity and prevent the event from crashing. This gives production companies the opportunity to monitor and troubleshoot more quickly and efficiently (sometimes even before they happen).
Never too late for AI
The benefits of AI are exciting. Streamlined workflows, increased efficiencies, and improved monetisation are all promises that could be very well fulfilled. Additionally, with Thailand becoming an increasingly mobile population, only media companies that can deliver content in various modes and formats in a timely manner will gain.
However, AI is still in its nascent stage and only picking up steam across sectors. While it would in the foreseeable future become more advanced and integral in our tasks, that does not mean that human participation would be forfeited. Ultimately, AI should play the role of a work-partner who would give insightful answers but it is still up to humans to make the right decision.
Personetics Puts the Power of AI in the Hands of Bank Relationship Managers and Agents With Personalized Insights and Advice Available via Salesforce and Microsoft CRM
Reading Time:
2
minutes
Personetics, the leading provider of AI-powered personalization and customer advocacy solutions used by the world's top banks, announced today that its data-driven actionable insights will now be available for bank relationship managers and agents.
In addition to a rich set of insights to empower bankers at the branch and contact center, the solution includes built-in integration with popular CRM solutions by Salesforce and Microsoft. Banks that use other CRM system will be able to use the solution through Personetics-provided APIs.
Omnichannel AI-Powered Insights and Advice
Empowering bank front-line employees with personalized insights and recommended actions for their customers is an extension of the capabilities already delivered by Personetics directly to consumers and small business customers via the bank's online and mobile channels.
"Personetics has always focused on helping banks bring a higher level of personalization to the customers through AI," said Dorel Blitz, VP Strategy and Business Development at Personetics. "By making our solutions available to relationship managers in branches and agents at the contact centers, we help banks anticipate customer needs, provide personalized insights and advice, and enhance the customer experience".
Even as banking interactions become increasingly digital, many customers still rely on their banking relationship managers for advice and guidance. With timely insights at their fingertips, bankers can proactively help customers stay on top of their finances:
–  Alert customers to potential issues with their accounts (e.g., suspected duplicate charges, balance too low to cover upcoming expenses and payments)
–  Highlight opportunities to improve their financial wellbeing (e.g. excess funds in checking account that can be moved into savings or investment accounts)
–  Offer high value products and services personalized to each user needs (e.g., overdraft protection, short-term loan, better suited reward card)
"While banks continue to invest in their digital capabilities, the branch and contact center continue to play an important role, offering customers multiple points of service," said Bob Meara, Senior Analyst, Celent. "Enabling bankers to provide AI-powered personalized advice that is synchronized with the insights delivered directly to customers helps create a seamless experience across all channels and improve in-person customer engagement."
Increasing Banker Productivity at the Branch and Call Center
As banks across the globe consolidate their physical footprint, improving the productivity of resources at the branch and call center becomes increasingly important. The Personetics solution provides multiple ways to deliver such productivity enhancements:
–  Optimizing the banker's outreach to customers by prioritizing the most promising opportunities to engage based on real-time analysis of each customer's financial situation and recent activities
–  Providing bankers with insights that can inform and enrich their conversations with customers – either for inbound inquiries or outbound outreach
–  Enabling the banker to deliver personalized offers and service based on customers' financial activity
–  Showing the banker which insights have been delivered directly to customers and whether the customer viewed or responded to these insights
"While many doomsday predictions have painted the advance of AI in banking as a job killer, we view AI as an enabler that can complement and enhance banker interactions," said Danny Vatnik, Chief Technology Officer at Personetics. "By putting the power of AI in their hands, we help bankers be more effective and deliver higher value in their communication with customers."
SOURCE Personetics
Protiviti CEO Joseph Tarantino and Executive Vice President Brian Christensen Named to the 2019 NACD Directorship 100 List
Reading Time:
2
minutes
Joseph Tarantino, president and CEO of global consulting firm Protiviti, and Brian Christensen, executive vice president and global leader of Protiviti's internal audit and financial advisory practice, have both been named to the NACD (National Association of Corporate Directors) 2019 Directorship 100™ list.
The NACD list recognizes leading corporate directors, corporate governance experts, policymakers and influencers who significantly impact boardroom practices and performance. Honorees will be celebrated at the annual NACD Directorship 100 gala dinner on June 26, 2019 in New York City and featured in the July/August 2019 edition of NACD Directorship magazine.
"Brian and I are truly honored to be recognized by the NACD," said Tarantino. "We're committed to helping boards and business leaders fulfill their governance responsibilities as effectively as possible, especially with today's increasing spotlight on ESG matters."
Tarantino has held the role of Protiviti president and CEO since 2007 and was a founding leader of the firm in 2002. He has more than 30 years of experience working with a variety of organizations to enhance their business performance through risk management, operational effectiveness and enhanced governance. He was previously named to the NACD Directorship 100 list in 2017 and 2018. Tarantino has been recognized three times by Glassdoor as one of its Top CEOs, amongst several other accolades. Currently a member of St. John's University's board of trustees and chair of the audit committee, he also serves on the board and finance committee for Calvary Hospital in the Bronx, New York.
Christensen is a founding managing director of Protiviti and a member of its executive leadership team. He has more than 30 years of experience in helping clients increase the value of their internal audit function by successfully managing risk, monitoring controls, enhancing security and improving corporate governance. Christensen works with global clients to develop next-generation internal audit competencies such as agile auditing, artificial intelligence, machine learning and robotic process automation. In 2017, he was named one of Consulting magazine's Top 25 Consultants. Christensen is an acknowledged expert in the profession, serving as the president-elect of the Internal Audit Foundation, a 501(c)3 thought leadership organization supporting The Institute of Internal Auditors and over 200,000 members on leading topics in the field of internal audit. He has also served on the boards of several non-profit organizations.
Nominees are solicited from NACD's constituents, including the NACD board of directors, previous honorees, NACD chapter leaders, advisors and the general membership. The slate of nominees is presented to an independent committee that makes the final selections. The NACD board of directors then ratifies the committee's selections.
SOURCE Protiviti
Department of Homeland Security Chief Information Officer Tours San Diego Tech Companies, Hosted by Cyber Center of Excellence and San Diego Regional EDC
Reading Time:
2
minutes
US Department of Homeland Security (DHS) information technology and cybersecurity leadership – including more than 30 senior federal personnel from government and military – are touring six tech companies located in San Diego on June 24 – 25, 2019.
With support from San Diego's Cyber Center of Excellence (CCOE) and San Diego Regional Economic Development Corporation (EDC), the tech tours allow participants to witness how San Diego and the surrounding region continues to evolve as a technology and cyber hub within the United States.
While many San Diego companies were considered for this visit, CCOE and EDC tapped six companies to highlight a cross section of new technologies in the region to include Qualcomm, Redhorse, Shield AI, Teradata, Analytics Ventures and Walmart Labs. The collective group will demonstrate everything from artificial intelligence and machine learning to 5G, data analytics and cybersecurity.
Dr. John Zangardi, the DHS Chief Information Officer (CIO), whose office is jointly leading this outreach trip with the DHS Science and Technology (S&T) Directorate, says that he sees "industry engagement as vital to ensuring the DHS mission takes full advantage of the best industry has to offer.  There are exciting advancements in 5G, IOT, ML/AI and cyber that we want to learn more about.  And I want to ensure that industry understands the DHS mission challenges."
"The Science and Technology Directorate seeks opportunities to make connections, share ideas, and discuss best practices and new capabilities with cybersecurity professionals from across government, industry, academia and the international community," notes William N. Bryan, DHS Senior Official Performing the Duties of the Under Secretary for Science and Technology. "Through this series of tours, we hope to learn from companies that are advancing their capabilities in cybersecurity to better inform our efforts to build a secure and resilient cyber backbone for the nation and address the complex threats of our future."
Rear Adm. (ret) Ken Slaght, CCOE chair and president, emphasized that visits like this provide new perspective on cybersecurity and cyber readiness.
"We're excited that San Diego is being recognized by national IT leaders," said Slaght. "For Dr. Zangardi, Mr. Bryan, and other high-ranking federal IT leadership to take an interest in what San Diego continues to do to support innovation and technology development means a great deal. San Diego plays a significant role in cyber preparedness for the nation and will continue strengthening these efforts well into the future."
The DHS CIO and S&T tour highlights the importance of collaboration between the public, private, academic, government and military sectors to foster greater cybersecurity, and is a component of CCOE and the City of San Diego'sSecure San Diego initiative, which fosters region-wide efforts to create a more secure cyber environment and position San Diego as a global hub of cybersecurity innovation.
SOURCE Cyber Center of Excellence