Accelerating Growth in Thailand's Media Industry with AI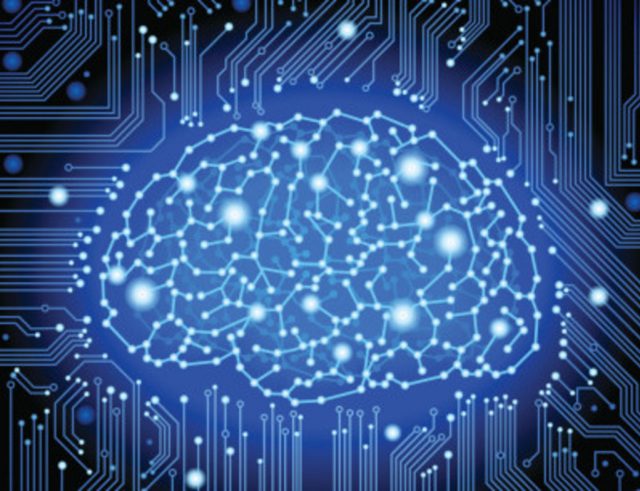 Reading Time:
4
minutes
For over 10 years, Ooyala has been at the forefront of shaping the OTT and media workflow revolutions as a leading provider of software and solutions that optimize the production, distribution and monetization of media. Many of the biggest names in content creation and distribution around the world rely on the Ooyala Flex Media Platform to successfully produce, manage, and distribute media and become more efficient, more open and more extensible to meet the evolving needs of their viewers.

Phil Eade, Senior Director of Media Platform Business Development, APJ, Ooyala, shares his thoughts on how AI can be a game-changer to Thailand's media industry. The full article can be found below:
According to IDC, global spending on artificial intelligence (AI) will likely cross US$46 billion in 2020. IDC also reported in 2017 that Thailand had the second highest number of organisations adopting AI amongst Southeast Asian countries.
AI has been adopted by Thailand's Ministry of Information and Communication Technology to implement services and tools that facilitates information sharing and collaboration, and supports decision making and problem solving. These initiatives have increased efficiency and brought about more personalised services for Thais.
While AI has been widely employed across industries, there are still many opportunities to be exploited for Thailand's US$14-billion media and entertainment industry. Broadcasters and media firms in Thailand are facing efficiency challenges in terms of delivering relevant and personalised content to consumers. An Ooyala poll in December 2017 revealed that 7 in 10 Thai media executives indicated that their media operations are only minimally efficient or not efficient at all. Particularly, 25% of respondents highlighted the need to automate their entire operational value chain.
From the large amounts of data generated from the consumption of videos, AI can improve the management and delivery of content and automate operations. Beyond that, AI can deliver better insights to help media executives make informed decisions and develop sound strategies for their business.
Here are three things AI can do for content production.
1. Make worthy content
Content producers are in a race to make content that is original and creative for the consumer. More often than not, this process requires extensive reviewing of past content to gauge viewers' interest and avoid duplication of content at the same time.
AI makes it easier for the publisher or broadcaster to understand the consumer's specific preference and behaviour by leveraging machine learning. For instance, if User X watches Video A then clicks to watch Video B, we can infer that the likelihood of User Y wanting to watch Video B as well is high if he/she watches Video A. These patterns feed into a powerful neural network of decision-making which content producers could rely on to create personalised content for consumers.
Couple this with an AI-powered in-depth calculation, which tells content makers the type of content they should prioritise and spend their production dollars on instead. You'd be more empowered to make a calculated decision rather than on intuition or superficial assessment. Consider yourself deciding to go ahead with producing a family drama series as the last set was a success. However, once you've factored in the full production costs against your revenue and returns, you might realise comedies are more profitable instead.
2. Give content a re-birth
As a lot of money is being spent on producing a piece of content, the ability to make the most out of it is key. Localisation of the content to cater to each market's needs and relevance is one way and AI could help speed up the process. Tech giants like Microsoft, IBM have AI tools that makes it easier to transcribe or translate audio into other languages, so you can offer your content to new markets.
Leveraging existing content is also another way. We can almost always hear the same pain point from broadcasters or publishers: "I don't even know what I have in my archive at this point." Locating relevant footage to supplement a news bulletin or documentary often becomes a huge challenge for content companies as they sift through the vast amounts of video assets that sit in their archives, let alone monetise them. With AI, media organisations can index existing content with powerful metadata capture techniques, enabling them to easily identify and repurpose that archived content.
3. Monitor live events
The issue with live events is that there are a lot of moving parts and if one thing goes wrong, it could cripple the entire event. That also means that monitoring a live event and troubleshooting issues are typically performed in siloes, leaving media organisations in a fix as they try to accurately pinpoint and resolve issues. For example, AI could watch out for unexpected spikes in viewership during the live broadcast and alert companies immediately to add server capacity and prevent the event from crashing. This gives production companies the opportunity to monitor and troubleshoot more quickly and efficiently (sometimes even before they happen).
Never too late for AI
The benefits of AI are exciting. Streamlined workflows, increased efficiencies, and improved monetisation are all promises that could be very well fulfilled. Additionally, with Thailand becoming an increasingly mobile population, only media companies that can deliver content in various modes and formats in a timely manner will gain.
However, AI is still in its nascent stage and only picking up steam across sectors. While it would in the foreseeable future become more advanced and integral in our tasks, that does not mean that human participation would be forfeited. Ultimately, AI should play the role of a work-partner who would give insightful answers but it is still up to humans to make the right decision.
LG shares unique insight at AI summit and LG ThinQ Forum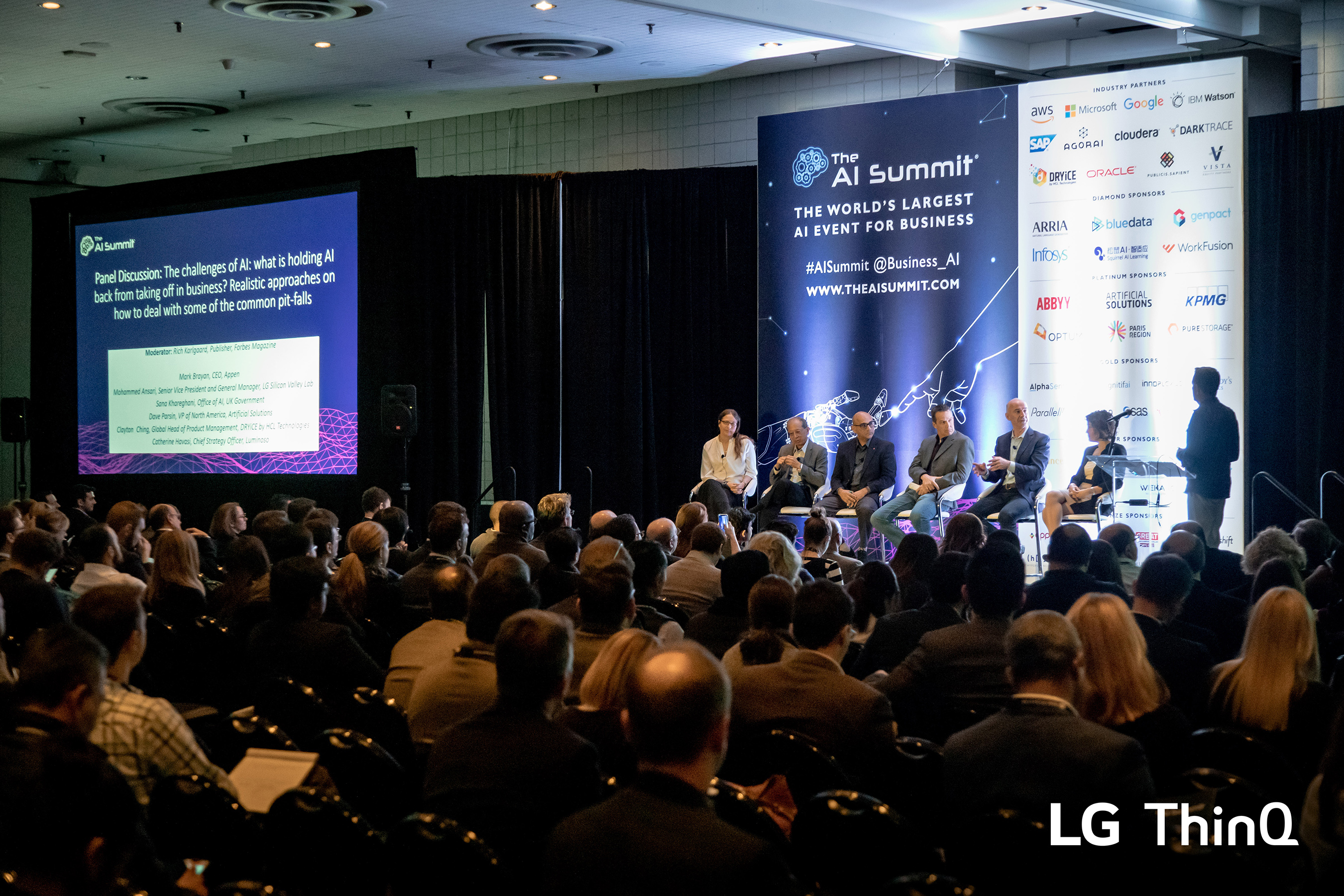 Reading Time:
2
minutes
LG, the South Korean business conglomerate, has impressed everybody with its unique insights on the impact of artificial intelligence (AI), presented at the Artificial Intelligence Summit held in New York on December 5–6. The company presented a clear picture of providing considerable insight on the current state of AI technology and its potential impacts on life, both inside and outside the workplace. LG conducted its own LG ThinQ Forum during the summit as well, triggering a lively talk and demonstrating the strength of LG ThinQ, the company's own AI platform.
Mohammed Ansari, senior vice president and general manager of the LG Silicon Valley Lab, participated along with some global AI experts in a panel discussion titled, The Failures of AI: What is holding AI back from taking off? Realistic approaches on how to deal with some of the common pitfalls. He observed that progress in creating relevant technologies, or lack thereof, is largely determined by specific factors in each sector. He pointed to shortage of data and insufficient knowhow as key issues preventing many companies from advancing and deploying AI solutions.
He said: "Epitomizing the values of 'Evolve, Connect, Open', LG ThinQ products are designed to provide a more personalized experience the more they are used, offer a seamless connection for the user both throughout their homes and beyond, and are compatible with different platforms in order to meet the diverse needs and preferences of our customers, making their lives freer and easier. We hope to implement next-generation AI technologies to provide for a fully integrated digital-physical environment," said Mohammed Ansari, senior vice president and general manager of the LG Silicon Valley Lab.
"The company's unique strategy is what makes LG ThinQ stand out from the crowd. LG's innovative AI solutions for the home have the potential to transform daily life for the better. It was a pleasure to be involved in the forum and help communicate the benefits that AI can offer," added Carley Knobloch, digital lifestyle influencer.
At a time when more fiction is presented as fact about artificial intelligence, such pragmatic and hard-nosed views on AI must be well appreciated.
Enview creates AI-powered to detect trees near power lines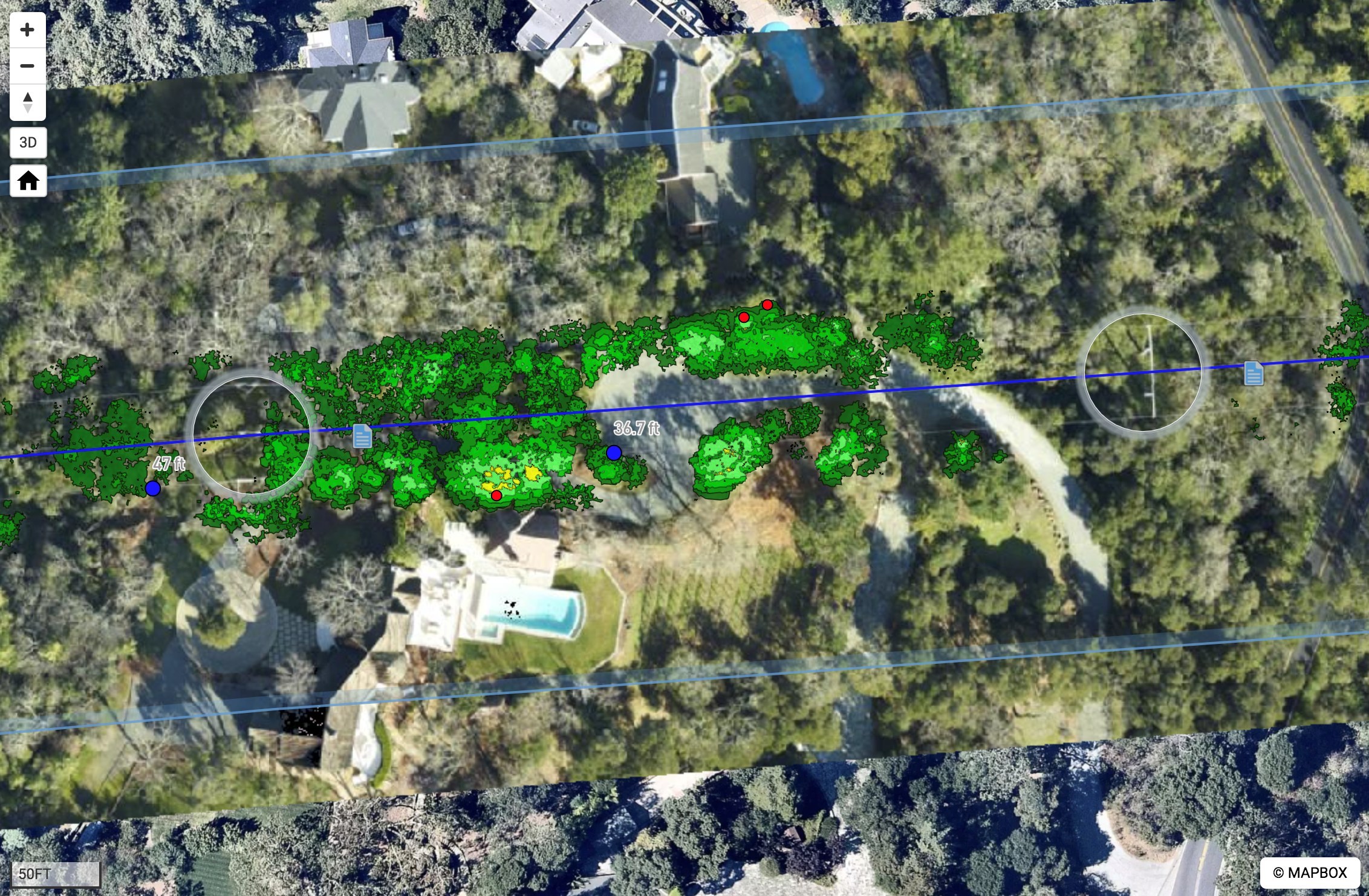 Reading Time:
1
minute
Enview, a Silicon Valley-based data processing company, has launched a new utility, powered by artificial intelligence, to identify the exact location and clearances of high-risk vegetation early, and at scale, near power lines. The tool will help operators prioritise and address the problem areas.
Enview Founder & CEO Dr. San Gunawardana, said: "The scale of this challenge is staggering. It simply is not reasonable to expect the traditional manual processes used by many utilities to prevent these emergent threats. The results are catastrophic and we're seeing that play out not only here in California, but also worldwide. New technology can help solve these challenges. It's why we've designed and built a solution using the latest in artificial intelligence, machine vision, and cloud computing to enable accurate and extremely fast identification of at-risk spans."
Enview is available as a software subscription. It automatically classifies and analyses the data to produce intuitive and accessible data visualisations that are field-ready, meaning that they can be delivered directly to the workforce in the field for immediate response.
"Ever since we completed our 2003 Northeast Blackout investigation, LiDAR-driven programmes have helped utilities identify threats, but LiDAR is currently constrained by taxing levels of manual data manipulation. As an industry, we have to look to new advancing technologies like AI that enable us to automatically see what we can't see and to do so in days and weeks, not months," said Stephen Cieslewicz, a nationally recognised expert in Utility Vegetation Management.
This is the kind of things that AI is best suited for. It is almost impossible for human beings to monitor tree growth near power lines in remote areas. The tool, if implemented correctly, will help prevent disasters.
AI-powered identity verification could reduce KYC and AML costs significantly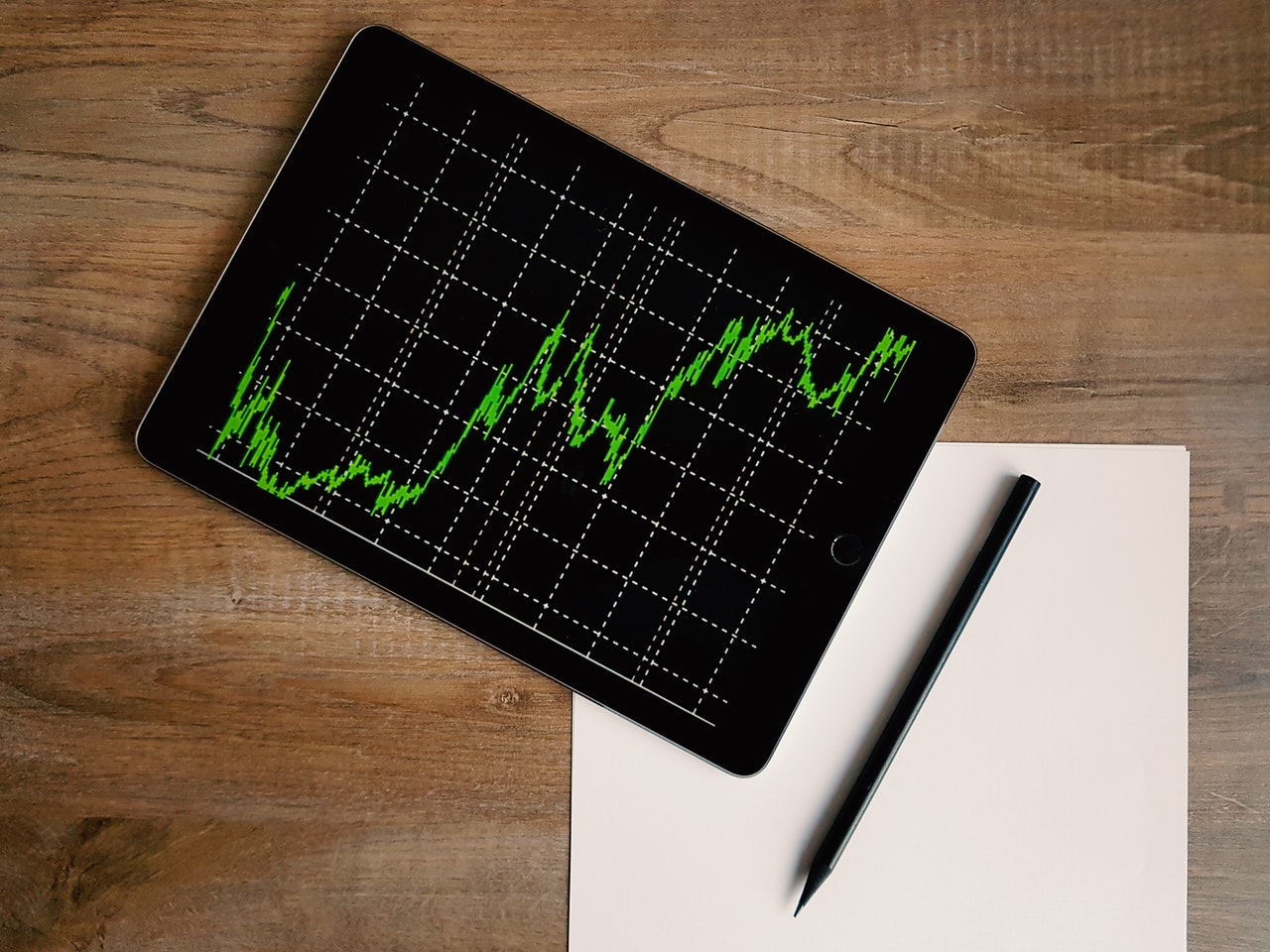 Reading Time:
2
minutes
It has been revealed in recently published whitepaper, that among the many aspects of implementing AI, there are some significant cost reductions when dealing with lenders.
The report shows, that the implementation of AI-powered identity verification could reduce Know Your Customer (KYC) and Anti-money Laundering (AML) costs by up to 70%. We must also mention that the verification speed is notably improved, with up to 80%.
The whitepaper, which looked into the state of the digital lending market in Europe, was released today by Mitek, authored by Fintech research practice Autonomous NEXT, and points one of the key benefits of investing in digitization.
The title of the study is 'European Digital Lenders: How operating efficiency is helping digital lenders attack a $150 billion annual origination market across the Eurozone in 2018', and the researchers found that while European digital lenders are growing at a rapid pace, digital share is still low relative to the addressable market opportunity.
Lex Sokolin, Global Director Fintech Strategy at Autonomous NEXT, said: "The digital lending sector has grown dramatically in the last few years and is a great example of how technology can democratize access to financial services. But banks still dominate lending, and digital-first lenders are struggling to provide loans on better terms than their traditional rivals given high cost of capital. Our report found that venture capital investment is still flowing into the space and is set to hit $800m in Europe. The UK alone has originations of over $6bn, and Europe-wide, the addressable market is $150bn – with current digital lender revenues estimated at $400m. Moreover, the market shows impressive originations growth, with a 60% CAGR since 2013."
An interesting aspect that has been pointed out in the report, is that onboarding times have been drastically reduced in the digital world, however the acquisition costs still remain high.
Additionally to these finds, the cost of their capital is preventing digital lenders from competing with incumbent banks on price.
As a result, digital lenders should harness their lower operating costs to their advantage and by reducing costs they could start offering a real alternative to traditional banking providers. Next to the lower cost and speed, digital lenders must also improve on security and use digital identity verification processes as a tool to catch up with the competition.
Rene Hendrikse, EMEA MD at Mitek, said: "The solution is investing in digital identity verification, powered by AI technologies, which provides an opportunity to massively enhance the efficiency of the onboarding process in terms of both speed and cost reduction. In fact, the report found that digital IDV solutions can help reduce KYC and AML costs by up to 70% – and could potentially improve the speed of these checks by 80%."
We are eagerly looking forward to an AI powered future that could drastically reduce costs and the speed of processing for many industries. This is just the beginning, we will surely look back on these reports a few years from now and see what could have happened if we have invested more into technology.