CONNECT by Crossbridge once again reinvents the wealth management game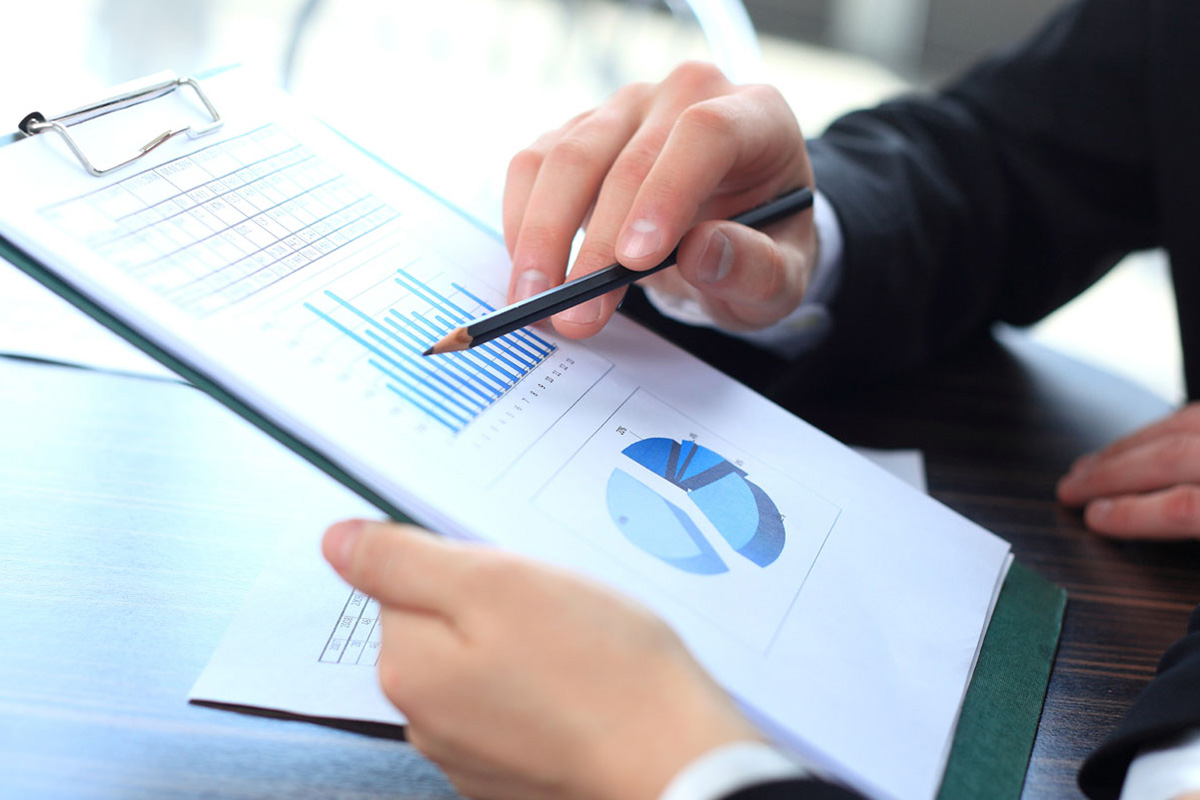 Reading Time:
2
minutes
Crossbridge Capital ("Crossbridge"), the leading independent global wealth manager with over US$4.5 billion under advisement, today announced significant updates to its CONNECT by Crossbridge digital platform – further enhancing the premium customer experience for accredited investors. Launched in late 2016, CONNECT by Crossbridge is Singapore'sfirst, and largest, robo-advisor with over US$300 million in assets under management is invested on the CONNECT platforms. The new enhancements come as Crossbridge Capital celebrates its 10thanniversary and CONNECT its second.
CONNECT by Crossbridge will become the first pure-play robo-advisor in Singapore to integrate MyInfo, a digital data vault developed by the Government Technology Agency of Singapore to facilitate online transactions. The MyInfo service will autofill online forms on users' requests when they sign up for CONNECT by Crossbridge, significantly speeding up the onboarding process, without compromising standards of the customer identification and verification.
CONNECT by Crossbridge has also optimised its existing user interface based on extensive user testing and analysis to provide an enhanced wealth management experience. The platform's robust security has also been further strengthened.
"Singapore-based investors want to take control of their investments to meet their life and savings goals. They also demand a premier digital experience, better investment options, greater efficiency and more transparency. The new improvements on the CONNECT by Crossbridge platform effectively harness new technologies to create a seamless customer journey making investing even simpler and easier to deliver the high-end wealth experience that Crossbridge customers expect," said Charlie O'Flaherty, Partner and Head of Digital Strategy & Distribution at Crossbridge Capital. "Crossbridge will continue to adapt to the evolving needs of our customers and improve our service offerings to redefine the wealth experience."
Developed in collaboration with top-tier industry providers, CONNECT by Crossbridge brings customised, actively managed, investment portfolios to Accredited Investors[1,2]. Its goals-based investment portfolios give clients a personalised asset allocation to suit their risk profile and objectives and because Crossbridge Capital is a licensed wealth manager, clients can also speak to a human adviser at any stage of the investment process.
The new updates have come shortly after CONNECT by Crossbridge became the first in Southeast Asiato introduce an Artificial Intelligence-based learning model, with the Walk of Life function designed to help customers track the progress of their financial plans. Crossbridge has also brought its private banking level products to the wider mass affluent market with the launch of CONNECT Prime. With the motto, "Private banking for the rest of us", CONNECT Prime is a fully digitalised, premium wealth management service with a minimum account size of SGD $500,000 — significantly below the SGD $3 million to SGD $5 million required to open accounts at most private banks.
For further information about CONNECT by Crossbridge visit the website here.
[1] "Accredited investors" include individuals whose net personal assets exceed S$2 million or whose income in the preceding 12 months is not less than S$300,000 [Source: Monetary Authority of Singapore]

[2] CONNECT is open to Accredited Investors according to the Singapore regulations
OKEx Revisited Bangkok After Launch of Thai Baht Trading
Reading Time:
1
minute
OKEx, a Malta-based world-leading digital asset exchange, has made a stop-over to Bangkok to bring industry leaders together to exchange ideas on blockchain technology. In view of the fast-growing digital asset community in Thailand, OKEx has launched the C2C (customer-to-customer) fiat-to-token trading service for Thai Baht (THB) on its platform, filling the high demand in the global markets, and at the same time, fulfilling its role of a trailblazer in driving blockchain adoption globally.
OKEx experienced a full-bloomed blockchain mindXchange
Throughout the "mindXchange" session, industry talents Nattapon Nimakul, Tech Lead of Katinrun & CTO of Kulap, Jake Choi, Chief Marketing Officer of Fantom Foundation, Sivanus Yamdee (Go), CEO and Co-founder of Coin Asset Exchange and Jirayut Srupsrisopa, CEO of Bitkub have discussed the importance of raising awareness of blockchain in the community, and shared insight on the latest regulatory development in the Thai digital asset space and how to accelerate the ecosystem.
OKEx Launches Thai Baht (THB) C2C Trading
OKEx launched Thai Baht (THB) on its C2C trading platform, currently supporting the BTC, USDT, ETH, and LTC trading pairs. Users can complete KYC verification to be eligible to buy/sell digital assets with Thai Baht.
For more details, please visit OKEx website.
Bitstop Unveils Next Generation Bitcoin ATM at EuroCIS Conference
Reading Time:
1
minute
Bitcoin ATM pioneer Bitstop has partnered with KIOSK Information Systems(KIOSK), the largest custom self-service solution provider in North America, to bring their next generation Bitcoin ATM to market, enabling customers to easily buy and sell bitcoin and other digital currencies. KIOSK, along with their parent company Posiflex, will be featuring the new Bitstop Bitcoin ATM at the EuroCIS conference in Posiflex's booth #C42/Hall 9.
Bitstop's Bitcoin ATM software platform paired with KIOSK's industry-leading hardware sets a new standard in the Bitcoin ATM Industry, an industry that has grown from nothing five years ago to over 4,000 Bitcoin ATMs in 2018 (coinatmradar.com). Over 1000 Bitcoin ATMs have been installed in Europe with deployments all over Germany, Austria, Spain, Italy, Portugal, Poland and the United Kingdom. Worldwide, new deployments are happening daily.
Bitcoin ATMs allow retailers to monetize unused floor space and drive additional foot traffic to the store. Bitcoin ATMs are becoming more common in typical retail storefronts such as supermarkets, malls, petrol stations, hotels & airports.
On the Bitcoin ATM solution partnership announcement, William Butler, KIOSK CEO, said, "Bitstop is one of the most knowledgeable companies in the Bitcoin ATM industry and we're very happy to be working with them. It's exciting to be on the forefront of a new financial self-service application with such tremendous growth potential."
Andrew Barnard, Bitstop's CEO & Co-Founder, states, "Bitcoin ATMs are one of the few businesses in Bitcoin and Blockchain that can actually produce revenue. That's why we designed an easy Bitcoin ATM solution that other operators can manage along with our support. Our partnership combines Bitstop's deep knowledge and experience in the Bitcoin ATM industry with KIOSK's 25+ years of industry-leading design and engineering experience. The result is a simple, secure and reliable Bitcoin ATM that benefits the consumer, operator and retailer."
PremFina to Become Official Sponsor of Cultural Awareness Network iCAN
Reading Time:
1
minute
PremFina Ltd ("PremFina" or the "Company"), the U.K.'s first premium finance company to offer a proprietary white-labelled solution for insurance brokers, is pleased to announce its official sponsorship of the Insurance Cultural Awareness Network ("iCAN").
Founded in May 2017, iCAN is an industry-wide independent network that supports multicultural inclusion across the UK insurance sector. The network's mission is to promote diversity and inclusion ("D&I") and to help its members navigate their way through the insurance industry in their careers.
The Company is joining the Association of British Insurers ("ABI"), Allianz, Lloyd's, QBE and Zurich as official sponsors of iCAN, to further promote the importance of D&I in the insurance sector. PremFina's sponsorship means the Company will contribute content and various materials to iCAN, as well as engage with industry allies on how they can better promote D&I in the workplace.
"PremFina has built itself on innovation and our success comes from having a diverse team," said Bundeep Singh Rangar, chief executive officer (CEO) of PremFina. "Our staff is at the heart of what we do at PremFina and we are proud to support iCAN's mission."
The news comes after PremFina recently announced it will be joining as a founding member in the newly-established trade association Insurtech UK, which aims to support growth and innovation within the UK insurtech industry.
SOURCE PremFina Limited