ZAAP Launches Perfect Car Accessory to Help Drive Safer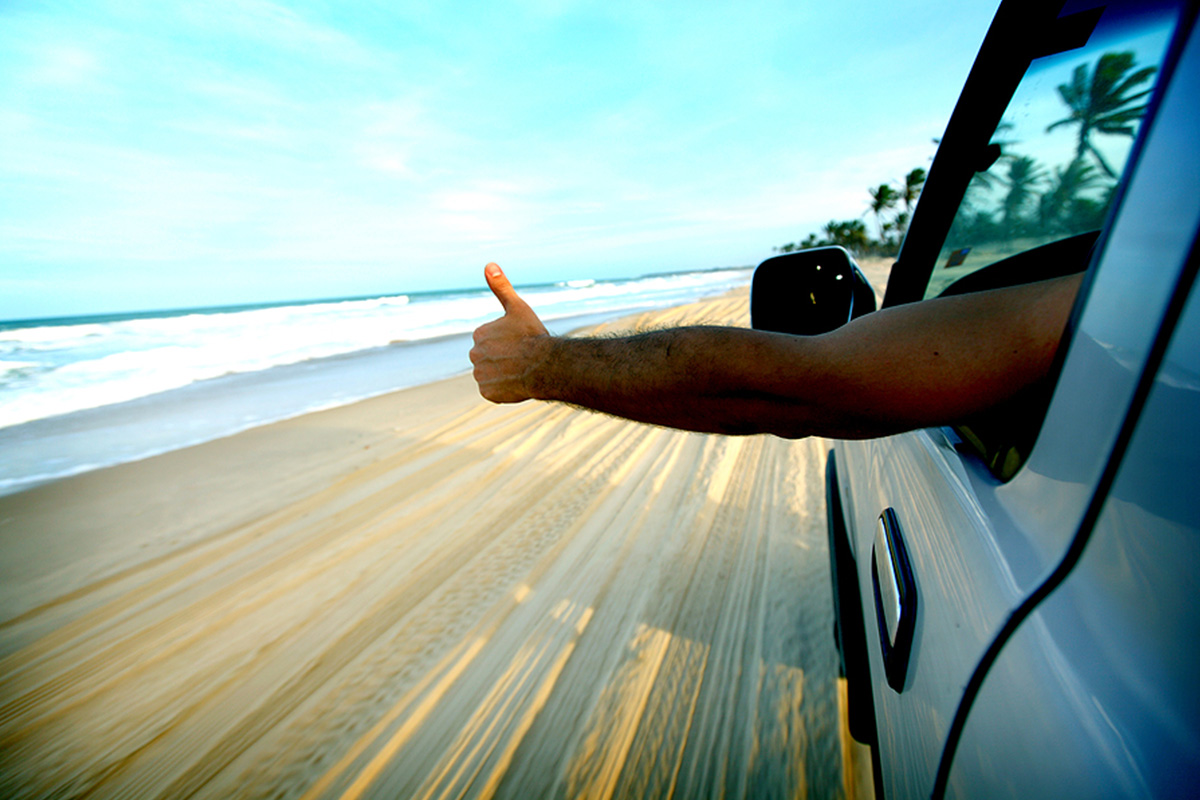 Reading Time:
1
minute
ZAAP, creators of the best-selling smartphone car mounts on the market, launched the Quick Touch one Pro car mount. The new product features stylish design and safe phone mount that securely attach to a car dashboard and windshield. It features ZAAP's patented Quick Touch mechanism, which enables users to easily mount and remove their smartphone with one simple hand motion. "Pro Model is a total re-design of the previous 8 models, it reflects everything we have learned in the design and engineering process, resulting in the most robust car mount we have ever made and perfect car accessory to help you drive safer," said, Gaurav Goel, Sales Director at ZAAP.
This universal smartphone solution is engineered to safely enhance one's driving experience. The Quick touch one pro securely mounts on the dashboard, windshield, or desk with ZAAP's super strong suction cup and sticky gel. Utilize the increased range, strength, and stability of the newly re-designed telescopic arm (extends from (4″–6.5″ and pivots 360) to find the perfect position for consumer's smartphone without sacrificing aesthetics. 100% made in South Korea. The Mount is now available from Amazon, Zaaptech.com and select retail stores for INR 1,499.
Honda Announces Presence at Milan Design Week Featuring the Honda e Prototype
Reading Time:
1
minute
Honda has announced that it will exhibit for the first time at 2019 Milan Design Week, the world's largest design exhibition. Based in the Tortona design district, Honda's exhibit will feature the Honda e Prototype and express the connected lifestyle at the centre of the models design ethos. This will be the first public appearance of the model since its world premiere at the 2019 Geneva International Motor Show. The car previews Honda's first mass production battery electric vehicle for the European market and will go on sale later this year.
The exhibit, themed as the "Honda experience – Casa Connessa Tortona" will present an environment inspired by the design concept of the Honda e Prototype. It will include an immersive experience and visual collaborations with selected partners.
The teaser image provides a sneak preview of the exhibit highlighting the "Tree of Energy" central to its design.
"Honda experience – Casa Connessa Tortona" is on Via Tortona, close to the Porta Genova train station. The exhibit will be open from 10am-9pm, 9th – 14th April 2019.
Taiwanese Startup ioeX Partners with ThinkSmart Sub Brand "QUUBE" to Develop World's First Blockchain TV (QuuMoney TV) with Decentralized Applications
Reading Time:
2
minutes
Taiwanese startup ioeX extends partnership with ThinkSmart to further their global partnerships. After the conclusion of CES2019 in January, ioeX has officially announced a partnership with QUUBE to combine QUUBE software with the ioeX network to build the world's first blockchain TV product line (QuuMoney TV) with decentralized applications. QUUBE software will be loaded on JVC smart TVs starting in the second half of 2019 for sale in countries such as North America, Western Europe, Japan, Korea, Mainland China, Taiwan, Hong Kong, and Macau.
ioeX User Reward Mechanism Expects Integration of Blockchain Tech into Daily Life
QuuMoney TV is built upon Android TV Platform (Android 9.0) and provides decentralized, point-to-point communications and applications. Users can use QuuMoney TV to watch designated programmes and earn "Quu Coin (QUUBE)" in addition to earning IOEX when contributing to the ioeX network. Users can use Quu to purchase QUUBE services, such as movies and deductions to their monthly TV bills; additionally, Quu will be tradeable with other cryptocurrencies listed in exchanges.
ioeX founder and CEO, Aryan Hung stated, "Our partnership with QUUBE will help ioeX to accumulate additional experience, abilitiesand the energy required for building smart lifestyles. We expect to truly integrate blockchain technology into daily life in a way undetectable to users so that true value of blockchain can be presented."
QUUBE CEO Richard Houng stated, "QUUBE and ioeX will release the world's first TV with blockchain applications in August 2019 throughout the U.S. market. I'm very confident in the strong technical abilities of the team at ioeX and I look forward to the results of this partnership."
Joint Building of a Personalized Ecosystem for Blockchain TVs, ioeX Ups Ante with Distributed Network Integration
The blockchain series of QuuMoney TVs will be developed with functions, including: QuuShare — allows users to use QuuMoney TV as a private cloud for remote data access and backup; QuuChat — allows users to chat privately without any intermediaries using decentralization and QuuMoney TV — creates a platform where users can watch and share user generated content (UGC).
ioeX will also be implementing the DID functions of Elastos into the QuuMoney TV series of products. DID was implemented in Liberty Korea Party's blockchain voting and petition system that allowed consumers to use decentralized login mechanisms and better protect personal data without needing to learn new steps. ioeX has developed many decentralized applications on Elastos Carrier and constructed a distributed network for enterprise purposes to support multi-faceted enterprise and commercial services, such as enterprise file backup and software OTA updates. ioeX will support QUUBE TV in continued development, updates, and upgrades. Throughout 2019, ioeX will complete development on various application functions for users to truly experience smart decentralized applications. ioeX will be integrated into the smart products of major brands through strategic partnerships and brings decentralized mechanisms to traditional functions and effectively scale networks through the sale of branded products to provide even better services.
SOURCE ioeX
Yvette Noel-Schure, Music PR Executive, Receives Berklee's Master of Global Entertainment Award at Berklee's Campus in Valencia, Spain
Reading Time:
3
minutes
Yvette Noel-Schure, highly-regarded music and entertainment PR executive, was presented with Berklee's first Master of Global Entertainment Award by María Martínez Iturriaga, executive director of Berklee's campus in Valencia, Spain. The award was presented at a March 14 event in Noel-Schure's honor at Berklee Valencia.
The respected industry veteran is known for her work with Beyoncé, Prince, John Legend and many others. "Yvette Noel-Schure is the most relevant PR professional within the music and entertainment industry today. Her passion and dedication to the artists she represents makes her an example to other colleagues and for future generations of industry professionals."
"We are deeply grateful for her commitment to Berklee," Iturriaga continued, "particularly to the Valencia campus, where, throughout the years, she has provided our students with a wider multicultural and inclusive approach towards their future role within the music industry. We are confident that this will result in an outstanding generation of executives among which Berklee students will proudly hold her legacy."
"Berklee is in my heart for a number of reasons," Noel-Schure said. "People like me, women and men who have had long careers in this business, need to learn from those coming. It is also important to teach what we have learned, to pass down the knowledge, so future generations can do even better than you did. For that Berklee is the best."
At the award ceremony, held at the library on campus, Berklee students paid tribute to her career achievements by performing spoken word poetry and conducting a question and answer session where Noel-Schure delved into her thirty-year experience in the field, the future of the industry, and the role of women in the music and entertainment business. Noel-Schure has continuously showed a deep commitment in this regard by taking part in several seminars and symposiums at Berklee Valencia and encouraging the industry to make changes that empower real equity in the sector. At Berklee Valencia, she is also a mentor for the Berklee Outstanding Women Scholarship to support musicianship and leadership of women in the music industry.
The Grenada-born publicist and vice president of Schure Media Group has developed press campaigns for a diverse roster of artists, including Mariah Carey, Will Smith, Jessica Simpson, Prince, John Legend, Adele, Wyclef Jean, Destiny's Child and for each of that group's members: Kelly Rowland, Michelle Williams, and Beyonce; as well as media launches for Maxwell's BLACKsummers'night and Beyoncé's I Am … Sasha Fierce.
Berklee's Master of Global Entertainment Award recognizes industry leaders who have dedicated their life and career to music and entertainment on a global scale by promoting multicultural diversity while developing opportunities for individuals from underserved communities to make their way into the industry.
About Berklee College of Music
Berklee was founded on the revolutionary principle that the best way to prepare students for careers in music is through the study and practice of contemporary music. For 70 years, the college has evolved to reflect the current state of the music industry, leading the way with baccalaureate studies in performance, music business/management, songwriting, music therapy, film scoring, and more. In June 2016, the Boston Conservatory merged with Berklee, creating the world's most comprehensive and dynamic training ground for music, dance, theater, and related professions.
With a focus on global learning, the Berklee campus in Valencia, Spain, offers graduate programs and study abroad opportunity, while Berklee Online serves distance learners worldwide with extension classes and degree-granting programs. The Berklee City Music Network provides after-school programming for underserved teens in 43 locations throughout the U.S. and Canada. With a student body representing more than 100 countries, abundant international undergraduate and graduate student populations (33 and 53 percent respectively), and alumni and faculty who have won more than 300 Grammy and Latin Grammy awards, Berklee is the world's premier learning lab for the music of today—and tomorrow. Learn more at berklee.edu.
SOURCE Berklee College of Music Valencia Campus