Malaysia Rice Bowl Startup Awards Fetes Nation's Best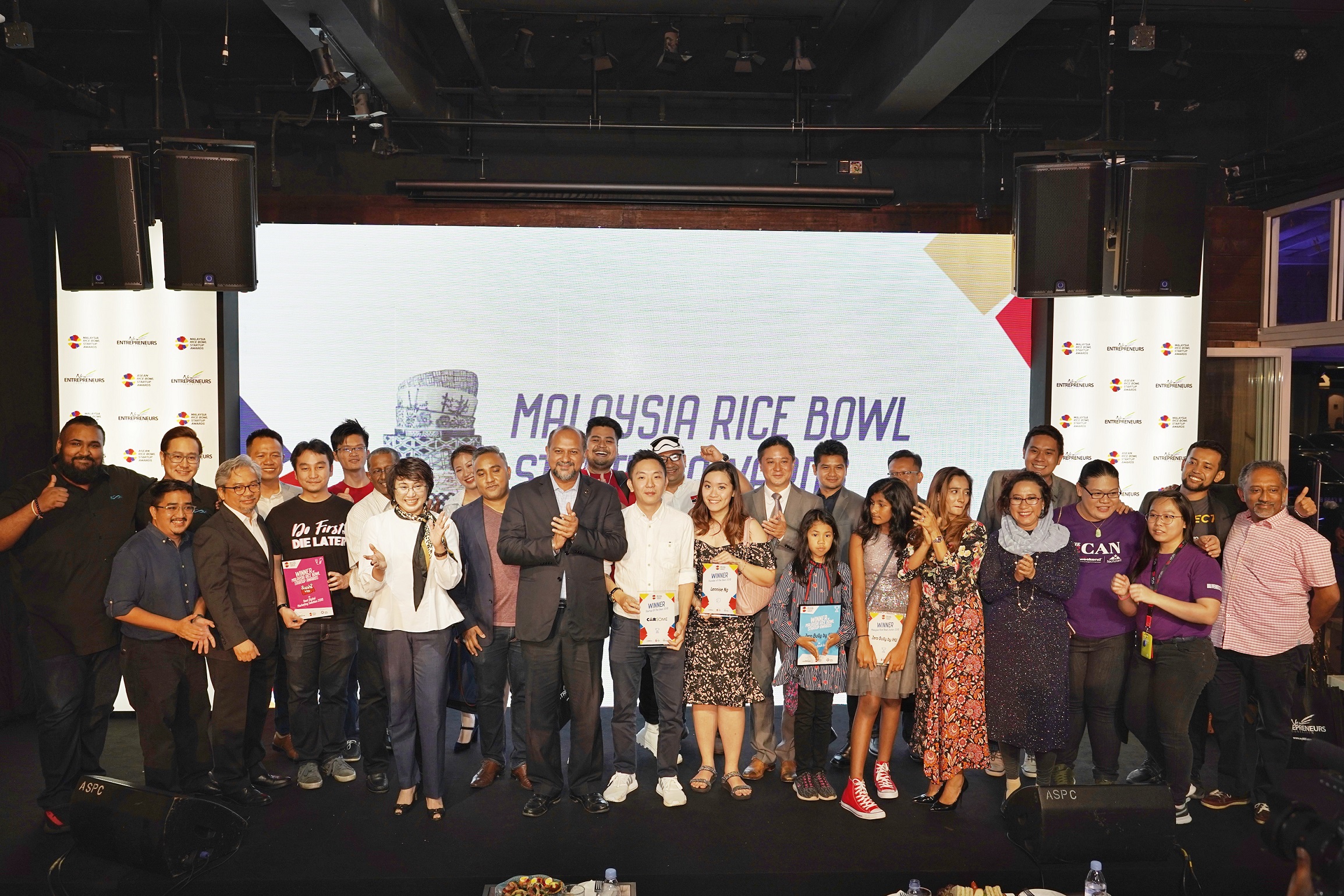 Reading Time:
7
minutes
Winners will proceed to the exciting finale — ASEAN Rice Bowl Startup Awards 2018 in Bali in December, a showcase of Southeast Asia's best!
How to thrive in the age of constant digital disruption?  How can young startups forge their own path?
Answers to these questions and more were found at the much–anticipated Malaysia Rice Bowl Startup Awards 2018 that was held on 28th September at the Oasis Discovery Centre in Ara Damansara, Selangor.
Organised by the New Entrepreneurs Foundation Malaysia (myNEF) and now into its fourth year, the Malaysia Rice Bowl Startup Awards is the platform for recognising young startups disrupting old processes and industries.
A brainchild of myNEF, the awards recognise breakout startups in the country that harness digital technology, and celebrate rising tech entrepreneurs in various categories of excellence ranging from retail, media, digital, tech, products, services and innovative campaigns to women and social enterprises.
myNEF believes businesses can grow fast and be sustainable when they harness technology and knowledge.
It plays a significant role in bridging industry players and the government, working closely with various agencies and government-related organisations to support existing and upcoming entrepreneur development programmes.
The Malaysia Rice Bowl Startup Awards and ASEAN Rice Bowl Startup Awards are among myNEF's signature programmes.
The Rice Bowl Award (Rice Bowl) is beneficial to both the Malaysian startup and ASEAN startup ecosystems as it connects and empowers the ASEAN Economic Community to power up their local economies with startups and scaleups.
YB Tuan Gobind Singh Deo, Minister of Communications and Multimedia commented, "I am extremely happy to hear that Malaysian Startups are accelerating faster than ever, and we hope that they become a significant contributor to our nation's GDP and growth, and also become a significant type of business that employs and cultivate cutting edge talent and become a key source of employment."
Rice Bowl recognises innovation, excellence and best practice in startups and ecosystem players across ASEAN, as well as celebrates the ASEAN community's spirit of diversity in entrepreneurship to solve local rice bowl issues that are replicable across the region.
It also recognises the excitement, risk and hard work involved in developing a startup and the influence each person has on driving the success of their company.
myNEF believes that by celebrating startups, together they can solve the diverse local rice bowl issues faced by each country across Southeast Asia. This will ultimately benefit Malaysia and subsequently ASEAN as a region.
According to the Chief Executive Officer of myNEF, Lilyana Abdul Latiff, "With over 50 nominations for Founder of the Year, and over 70 nominations for Startup of the Year at this year's Rice Bowl Startup Awards – I think Malaysia's Tech Startup Ecosystem has matured rapidly in the past 3 years. It is a testament to the developmental investments and programmes by the Malaysian government, private sector support and independent initiatives. For a modest market size, we should be on track to produce Malaysian-based 'Unicorns' within the next few years."
The categories of the Malaysia Rice Bowl Startup Awards 2018 are Star Awards (Startup of the Year, Founder of the Year, Best Newcomer, People's Choice); and Industry Awards (Best Fintech, Best Health/Med Tech, Best Food & Agri Tech, Best e-Commerce, Best Logistics & Supply Chain, Best Business Automation Tool, Best Life Helper).
The other categories are Ecosystems Awards (Investor of the Year, Best Accelerator/Incubator Programme, Best Ecosystem Initiative, Best Co-working Space); and Cross Sector Awards (Best Digital Marketing, Best AI/Machine Learning, Best IoT).
National award winners will proceed to compete at the regional ASEAN Rice Bowl Startups Awards 2018 to be held in Bali, Indonesia, in December, which highlights model entrepreneurship and inspires a dynamic community of startup enthusiasts, serial entrepreneurs, policymakers and diverse mentors in tech innovation.
Regional winners at the four-day ASEAN finale will benefit from partnership opportunities, media exposure, regional and global networking as well as funding from investors.
The Rice Bowl Community consists of 3,372 alumni from 10 ASEAN countries and connects with the Global Startup Awards.
The Rice Bowl has a total of US$108.4 million pledged investments from 2015 to 2017 as well as over 17,000 social media followers and five million media reach.
For more information about Malaysia Rice Bowl Startup Awards 2018, visit http://ricebowlawards.com/
CATEGORY

WINNER

WINNER DESCRIPTION

RICE BOWL JUNIOR

An app-developing competition that ran across the Southeast Asian countries for students below 18 years old.

The competition runs in parallel with a program called Technovation.

Technovation offers girls below 18 years old around the world the opportunity to learn the necessary skills to become tech entrepreneurs and leaders.

ZERO BULLY BY IHU

Zero Bully is an app that aims to educate the community, adults and children about bullying and in doing so, to reduce the case of bullying at school in particular.

The app provides informative links and assistance to the users. Users also able to write a report of an incident into a central database, and will be submitted as public (anonymous) or private

Best Digital Marketing Solution

For the startup that was the best at developing tools that are used by organizations to improve digital marketing, customer experience and sales conversion.

SushiVid

SushiVid helps brands launch and manage influencer marketing campaigns at scale through their content management software

Best AI / Machine Learning Startup

(AI is Artificial Intelligence)

A startup that was the best at developing powerful application of deep tech / artificial intelligence / big data to reinvent how business and societies develop solutions to previously unsolvable problems.

Hyperlab

Hyperlab automates sales and support for visionary enterprises with their leading Conversational AI and RPA technology.

Best IoT Startup

(IoT stands for Internet of Things)

A startup that was the best at developing a product embedded with electronics, software, sensors, and internet connectivity enabling efficient data collection and exchange.

Jom Parking

JomParking is a quick and convenient way to pay for parking platform.

Best Life Helper Startup

For the startup that was the best at developing tools that works virtually to "get things done" for people and consumers — so they can get back valuable time to spend with family and friends, giving the healthy work-life balance that people aim for, and also celebrate digital innovations that improves the world around us.

Vidi

Vidi is a visual discovery platform that helps travellers see and book amazing experiences for their next holiday

Best Business Automation Tool

For the startup that was the best at developing tools, software, or devices that help companies and organizations to cope with changing markets, ensure a competitive position and improve business performance and productivity.

RunCloud

RunCloud is a modern control panel to help web developer managing multiple cloud hosting and web deployments easily.

Best Logistic & Supply Chain Startup

For the startup that was the best at disrupting traditional business models and impacting productivity and efficiency in logistics and supply-chain (via storing or movement of goods) by using online, communication or mobile technology.

Zoom

Zoom is a technology based on-demand delivery platform for e-commerce businesses that requires last mile fulfilment

Best e-Commerce Startup

For a startup that was the best at developing innovative business solutions through online or mobile merchandising, sourcing, distribution, logistics, marketing and/or retail.

Tripfez Travel Sdn Bhd

Tripfez offer Muslim friendly travel solutions all over the globe.

Best FoodTech / AgriTech Startup

(Agritech is agriculture tech)

A startup that was the best at developing a product/service that uses technology to improve agriculture and food production, supply chain, distribution channels and consumption.

STIXFRESH

Stixfresh is a sticker that can prolongs the shelf life of fresh fruits which indirectly can reduce fruits wastage.



Best HealthTech Startup

A startup that was the best at developing a product/service that uses technology to keep people (or animals) healthier and/or improve the ability to diagnose and treat illness.

MEDKAD

MEDKAD provide a Medical Benefits Automation Systems for companies to efficiently manage their staff medical benefits.

Best Fintech Startup

(Fintech is Finance Tech)

A startup that was the best at developing a product/service/technology in the delivery and/or infrastructure of financial services.

CurrenSeek

CurrenSeek is a platform connecting money services to travelers to make money changing & remittance convenient & secure

Best Coworking Space

For the co-working space that deserves the recognition for its services, support and resources to fast-growth tech startups, and for creating a culture and environment that fosters innovation.

PAPER and TOAST

PAPER + TOAST is the first coworking space in Malaysia. Established in 2010, their aim is to serve as a one stop community platform for talents, entrepreneurs and startups to get together.

Best Ecosystem Initiative

For the organisation (not including co-working spaces or accelerator programs) initiated by individuals, community building organisations, corporates and/or government that has proven to support entrepreneurs and tech startups.

Malaysia Digital Economy Corporation (MDEC)

Malaysia Digital Economy Corporation (MDEC) is the lead agency in driving the digital economy in Malaysia.


MDEC's implementations and efforts are centred on building awareness on digital economy, creating credible talents for the industry, and encouraging digital technology adoption among the people (rakyat) and businesses.

Best Accelerator or Incubator Program

For a fixed-term, cohort-based, mentorship-driven program, this program helps and empowers entrepreneurs to foster the growth of their innovative companies by providing tools, resources, connections, knowledge and expertise.

MaGIC Global Accelerator Program

(GAP)

MaGIC GAP is a programme to accelerate global startups to be investment-ready in 4 months and build a strong startup community in ASEAN.

Investor of the Year

For an individual or company that has displayed the best investment acumen over the last year. This could be in the form of a successful exit, early investment of a notable startup, or realization of an earlier investment.

Andrew Tan

Andrew Tan is a serial entrepreneur and an all-rounder venture capitalist. He is now at helm of a venture capital firm and a private equity firm with a pool of funds totalling USD50 million.

People Choice

A startup with a huge fan-base for their product or service. They got the most accumulated votes throughout the national public voting round.

11tune

11Tune is a total music solution platform that connects composers with users in just a few clicks.

Best Newcomer

For the startup with up to 2 years of age (or from incorporation) that has shown the greatest development over the last year based on growth, innovation and impact with their product/service.

Dropee

Dropee is a B2B marketplace that brings together suppliers and retailers on a single platform.

Founder of the Year

For the person who is an inspirational leader for thier startup. They are astute in business, has strong leadership skills, and a skilled promoter. They make running their business look easy, and their team, partners and customers are inspired by their vision.

Lennise Ng

Lennise is the Miss Chief (CEO) of Dropee



She kickstarted her entrepreneurship journey during college years by starting her own talent management company.


Her life goal is to push humanity forward through merging traditional businesses with innovative tech solutions.

Startup Of The Year

For the startup that is above the rest of the competition, in terms of user or customer acquisition, or sales or profit projection and is likely to be bought by Facebook or Google or Ali Baba for millions.

carsome

Carsome, Southeast Asia's leading and fastest growing online used car platform.
Bulk TV & Internet Ranked Among Top 40 Fastest Growing Mid-Market Companies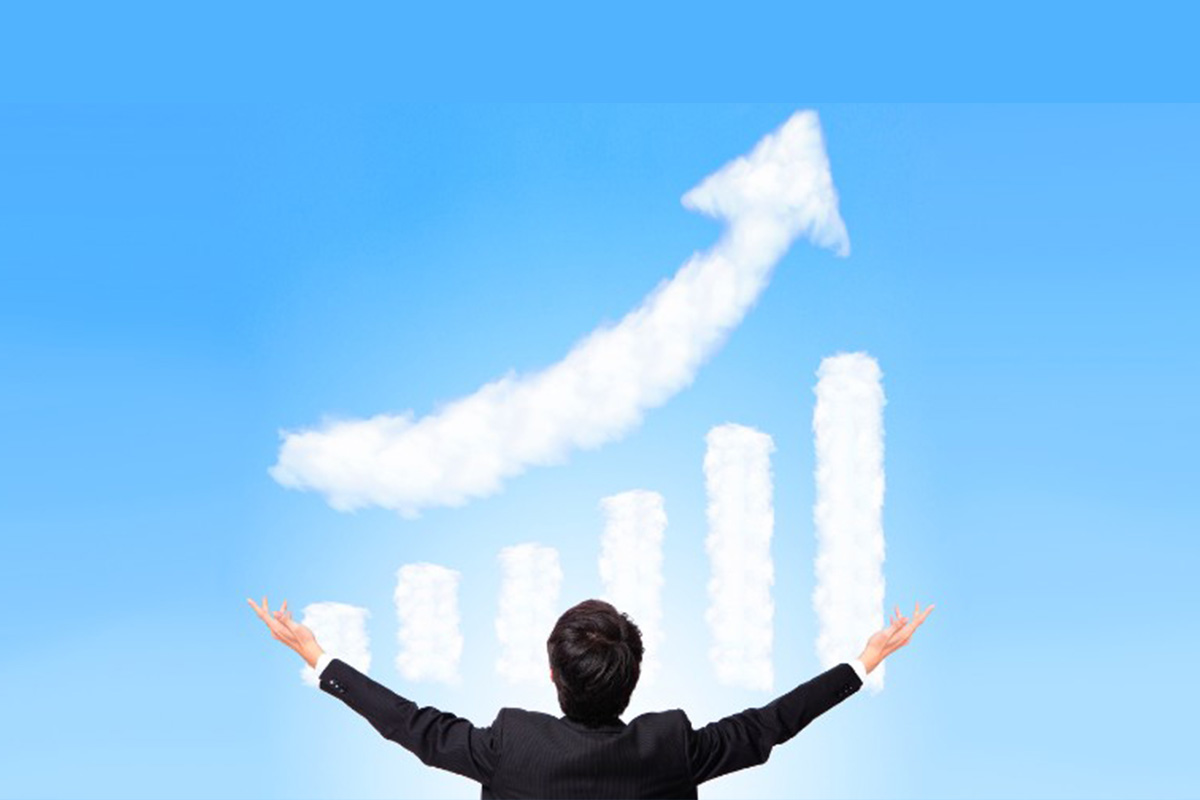 Reading Time:
2
minutes
Bulk TV & Internet (Bulk TV), a single source provider for video, voice and internet solutions for the hospitality, healthcare and student housing markets has once again been named to the 2018 N.C. Mid-Market Fast 40 list. Bulk TV ranked #24 this year's list for the continued expertise in the technology sector of their key markets.
Created by accounting firm Cherry Bekaert LLP and Business North Carolina magazine, the list ranks mid size companies based on revenue and employment growth. In order to be eligible for the list, companies must have met the following criteria:
Be headquartered in the state of 

North Carolina

Be a commercial enterprise, not a nonprofit
Be either privately owned or publicly traded
Have net annual revenue in the range of 

$10 million

 to 

$500 million

Demonstrate sustained revenue and employment growth over the past 3 years
"Congratulations to the entire list of Fast 40 winners that are an integral part of our growing economy in NC," said Dave O'Connell, CEO of Bulk TV, "We're thrilled to be included again in this prestigious list of organizations that are continuing to grow their businesses."
As an integrator for in-room technologies for commercial properties, Bulk TV & Internet provides end-to-end entertainment solutions including coax and IPTV content delivery systems, over-the-top streaming applications, cloud and on-premise voice systems, wireless networks, GUIs, and commercial-grade TVs. Bulk TV has strategic partnerships with major hotel brands, hospitality/healthcare management groups, and attributes its success to adapting to evolving technologies and market demands.
Bulk TV recently merged with industry-leading provider in high-speed internet access and voice solutions, DCI Design Communications. The combined entity is an industry leader delivering a true triple-play offering for converged video, voice and internet solutions. The combined company's customer portfolio amasses more than 1,000,000 rooms nationally.
Bulk TV accepted the award at the 2018 North Carolina Mid-Market Fast 40 awards ceremony held at the Pinehurst Resort on October 10, 2018. Each honoree will be featured in the November issue of the Business North Carolina Magazine.
For more information on Business North Carolina, please visit www.businessnc.com. For more information on Bulk TV, visit www.bulktv.com.
CenturyLink recognized as Microsoft Azure Expert Managed Services Provider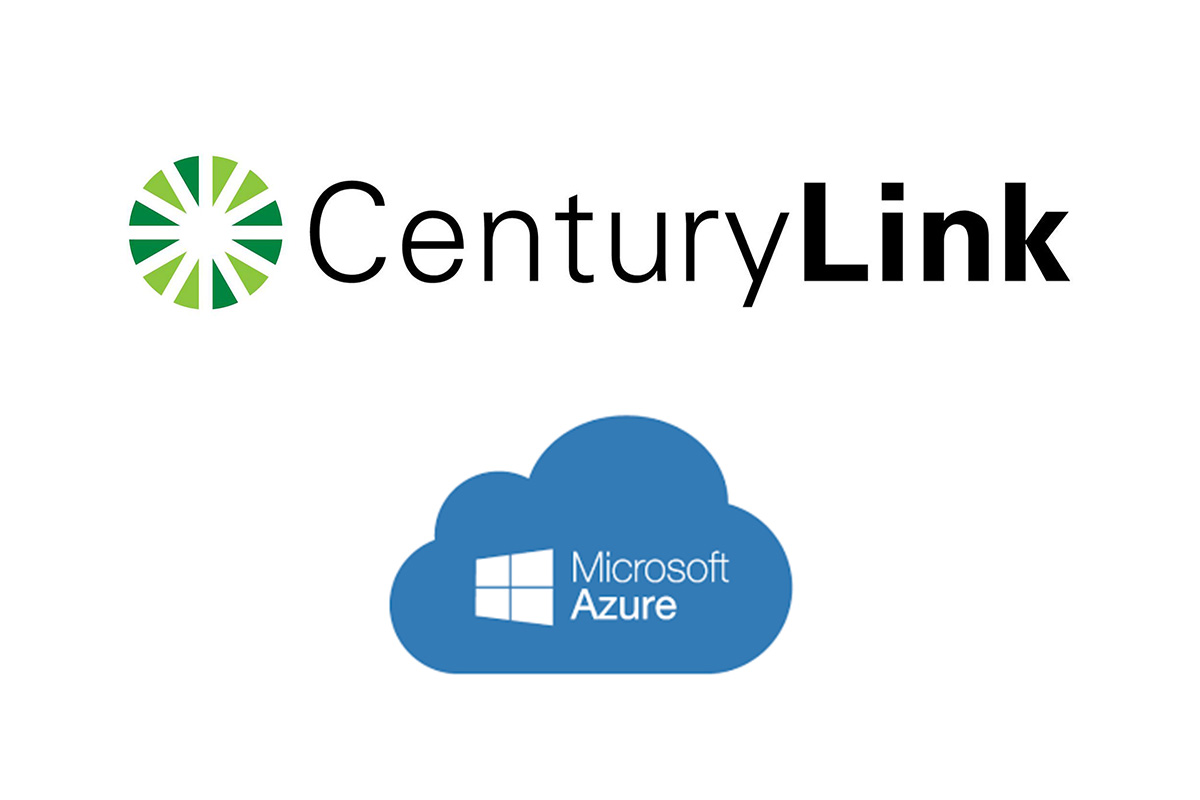 Reading Time:
2
minutes
Signaling further validation of its leadership in hybrid networking, hybrid cloud and IT services, CenturyLink, Inc. (NYSE: CTL) has been named a Microsoft Azure Expert Managed Services Provider (MSP). The certification recognizes CenturyLink's investment in resources, training and technology to deliver successful outcomes for their customers on Microsoft Azure.
Inclusion in the Microsoft Azure Expert MSP program is awarded to partners that meet a stringent set of requirements, including verified proof of excellence in customer delivery and technical expertise, and the successful completion of an independent audit of their managed services, people, processes, and technologies. Only the most high-fidelity cloud managed services providers are awarded the Azure Expert MSP badge.
"After two decades of experience supporting IT solutions for our customers around Microsoft technologies, we are now well-positioned to capitalize on our recent accreditation as a Microsoft Azure Expert MSP," said David Shacochis, vice president of product management, CenturyLink. "This achievement validates CenturyLink's cloud strategy of connecting workloads to the right cloud, on the right network, with the right value-added services that allow business customers to focus their resources on delighting their customers."
Before obtaining the certification, Microsoft conducted a rigorous audit to confirm CenturyLink met or exceeded several requirements such as optimizing operations, delivering lifetime value to customers, and enhancing Azure's service offerings.
"Partners play a central role in Microsoft's development to support companies in their digital transformation projects," said Gavriella Schuster, Microsoft corporate vice president, One Commercial Partner (OCP). "Our customers are increasingly demanding the skills and expertise they expect from our partner ecosystem. That's why we establish specific certifications – in this case, on the expertise of Microsoft Azure. We are pleased that CenturyLink is committed to our customers and contributes to the strong growth of innovative projects on Azure."
CenturyLink achieved the status thanks to its Cloud Application Manager service, a hybrid cloud management platform that helps customers achieve increased visibility, consistency and control over their cloud deployments from the network to application layer. This award-winning platform allows companies to automate application deployments, optimize costs, scale workloads, and manage connections across disparate operating environments.
CenturyLink also offers numerous secure network connectivity options – the CenturyLink Cloud Connect Solutions portfolio was designed to deliver secure, high-performance and enterprise-grade networking connections, along with extensive layer 1, 2 and 3 dynamic connectivity options to allow for a reliable, low-latency, highly responsive experience for hybrid-cloud applications. Cloud Connect and Azure ExpressRoute provide a secure, high-performance network for enterprises to operate a seamless IT environment between their corporate networks and private on-premises infrastructure or third-party data centers and the Azure cloud platform.
CenturyLink has been a long-time provider of Microsoft-based IT solutions, with the Expert MSP audit as the culmination of years of CenturyLink investment in Microsoft technology platforms.
Additional Resources
Vodafone Ukraine Wins Prestigious Digital Workplace Award for Doubling Employee Satisfaction Using Jive Software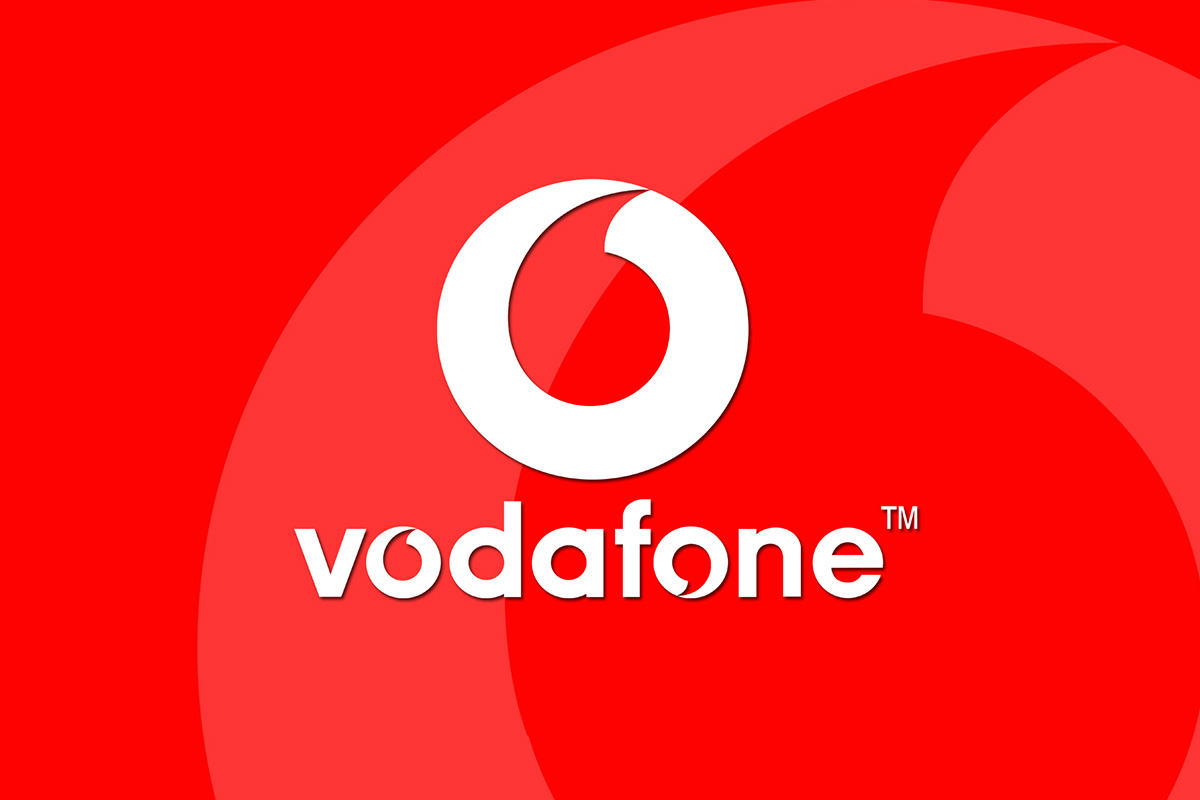 Reading Time:
2
minutes
Vodafone to present collaboration and CX best practices with Jive consulting partner ANROM Social Business at Aurea Experience 18 in Munich
Jive Software, a leading provider of employee experience solutions and part of the Aurea family of companies, today announced that Vodafone Ukraine was honored with a Gold Step Two 2018 Intranet and Digital Workplace Award for its Jive-powered enterprise community. By using the Jive solution to fuel employee collaboration and strategic alignment, the Ukrainian mobile operator doubled employee net promoter scores while saving over $2 million through increased employee efficiency. Key leaders from Vodafone's internal communications team alongside Jive consulting partner ANROM Social Business will explore how the company achieved these results during an upcoming presentation at Aurea Experience 18.
"Digital workplaces and intranets are evolving faster than ever before, with emerging experiences that engage employees and make them more productive, while delivering remarkable business value for organizations," said James Robertson, founder and managing director at Step Two. "We chose Vodafone Ukraine as a Gold winner this year for its compelling Jive community, which supports organizational change and employee engagement. We were most impressed by its high adoption and stand-out features like online chats with executives, peer recognition, gamification and collaboration."
Leading Telecommunications Company Drives Business Transformation with Jive
Adopted to support Vodafone Ukraine's digital transformation four years ago, the Jive community, called "PROSTOR," helped the business increase agility and customer-centricity. It also played an integral communications role during times of massive change – keeping employees engaged and optimistic throughout a difficult political and economic period for Ukraine, and later keeping them informed and aligned as the company transitioned to the Vodafone family and embarked on a full rebranding. With support from top executives, PROSTOR has successfully achieved over 88 percent adoption, improved employee satisfaction and delivered millions of dollars in cost savings since its launch. These savings are a result of spending less time in meetings and gaining searchable organizational knowledge across over 45,000 helpful blogs, documents and videos.
"PROSTOR brings us unlimited possibilities for connections, communication and crowd-sourced ideas. It is a radiant, engaging, thriving community that is open for each and every one of our employees," said Nadezhda Sirenko, human resources director at Vodafone Ukraine. "Jive helps us band together more than 3,000 people throughout all of Ukraine in one digital workplace, where we can not only collaborate and recognize each other's great work, but also identify, engage and develop our next generation of thought leaders and brand ambassadors for the future of the company."
Enterprise Community Improves the Customer Experience and Boosts Revenues
In addition to greater alignment and productivity, Vodafone Ukraine has realized important benefits from improving project management and coordination with Jive. For instance, one month of ideation mobilized 1,700 employees on a major project, resulting in over 70 creative solutions. In addition, the company's contact centers implemented new on-boarding, enablement, career development, motivation and shift coverage programs in PROSTOR to ensure more efficient and effective customer service. As a result, they've reduced uncovered calls by 24 percent, sped average call processing time by 12 percent, increased upsell revenue by 67 percent and even decreased staff turnover.
"Vodafone Ukraine is constantly achieving amazing business impact through Jive, and we look forward to sharing their digital workplace expertise with the rest of our customers at Aurea Experience 18 in Munich next month," said Christian Stadlmann, senior vice president and general manager of Europeat Aurea Software. "Their success at navigating corporate transitions, economic uncertainty and a highly competitive industry – all while fostering employee loyalty – is a true testament to how vibrant enterprise communities can encourage action, creativity and innovation that ultimately improves the customer experience."