USI Signed Joint Venture Agreement with Cancon to Jointly Establish a Server Component Company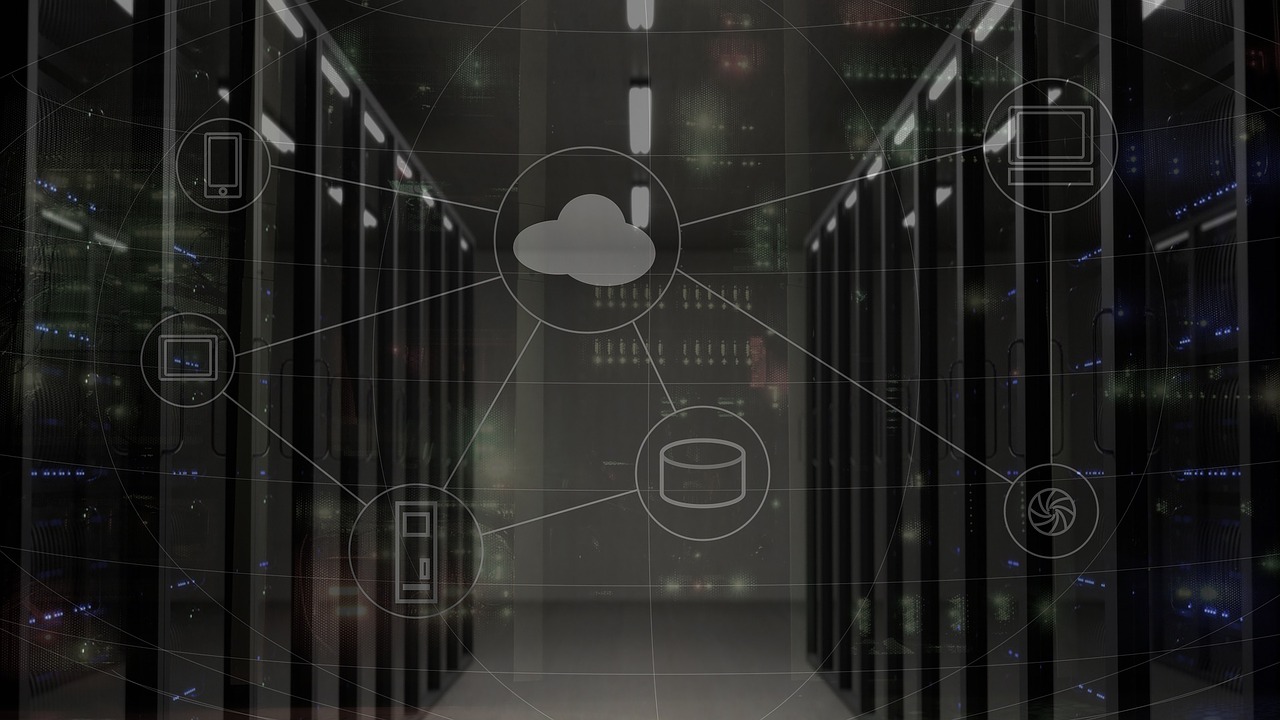 Reading Time:
3
minutes
SHANGHAI, Sept. 1, 2018 – On March 25 this year, USI, a giant electronics designer and manufacturer in the world (SSE: 601231), and Cancon Information Industry Co., Ltd. (hereinafter referred to as Cancon) announced to sign a Memorandum of Understanding on establishment of a joint venture. On August 31, Universal Global Technology (Kunshan) Co., Ltd. (hereinafter referred to as USI-Kunshan), a wholly-owned subsidiary of USI, signed the Joint Venture Framework Contract and Shareholder Agreement with Cancon, to formally launch the joint venture project. The two parties would jointly invest 220 million yuan to establish a joint venture, with Cancon holding 51% of shares, and USI-Kunshan holding 49% of shares. Cancon is a share-holding subsidiary of Dawning Information Industry Co., Ltd. (SSE: 603019, hereinafter referred to as "Sugon") that holds a 30.2% stake in Cancon.
In the future, USI and Cancon will deepen their cooperation in the R&D, design and production of safe and controllable high-performance server products, and integrate the industrial resources of USI and Sugon to provide solutions that conform to network security and related standard products for customers in the domestic market.
"To grasp the current market opportunities, we offically sign a joint venture with USI and cooperate deeply in the field of secure and controllable high-performance server products. At the right time, we will integrate the respective advantages of the core technologies, products, markets, R&D, intelligent manufacturing, and supply chain etc. In the future, I hope to use this as an opportunity to promote the comprehensive cooperation between Sugon and USI," said Nie Hua, President of Cancon.
Jeffrey Chen, Chairman of USI, said, "I am very pleased that today USI has signed a contract with Cancon. USI is a reliable partner in the electronics manufacturing service industry and is currently accelerating the pace of 'expansion'. Sugon has good growth and potential in the field of independent security and controllable high-performance server products. Through joint ventures and strategic alliances, it could benefit both parties to jointly expand the market and business growth."
After formulating the "Expansion" strategy in early 2018, USI has signed a joint venture agreement with Qualcomm to establish a joint venture in Brazil, and acquired a 60% stake in the Polish subsidiary, Chung Hong Electronics Poland SP.Z.O.O., of Taiwan Lead Data Inc.. Its expansion plan and plan to invest in the establishment of a new factory in Shanghai, Kunshan, Mexico, and Taiwan are also in progress. USI has accelerated its steps of "globalization" to respond to the adjustment of customers' needs for product delivery and strives for more business opportunities.
About Cancon
Dawning Information Industry Co., Ltd. (hereinafter referred to as "Sugon") is a national high-tech enterprise established under the vigorous promotion of the Chinese Academy of Sciences and based on the major scientific research results of the National "863" Plan. On September 12, 2017, the Kunshan Municipal Government signed a Cooperation Agreement on "Security and Controllable Information Technology Industrialization Project of Chinese Academy of Sciences" with Sugon. The Chinese Academy of Sciences Holdings Co., Ltd., Sugon and Kunshan Hi-tech Group Co., Ltd. jointly initiated the establishment of China Science and Technology Controlled Information Industry Co., Ltd., and established the National Advanced Computing Industry Innovation Center and the Chinese Academy of Sciences Security Controllable Information Technology Industrialization Base. The main project base is located in the Kunshan National Hi-tech Industrial Development Zone. In 2018, is planned to build a National Advanced Computing Industry Innovation Center, a national integrated circuit major project, Security Controlled Chip R&D industrial, with an annual output of 1 million sets of security and controllable high-performance computer server.
About USI (SSE: 601231)
USI is a leading global D(MS)2company providing design, miniaturization, material sourcing, manufacturing, logistics, and after services of electronic devices/modules for brand owners. USI is a member of ASE Group and has been listed in Shanghai Stock Exchange in 2012. It has many years of experience in the electronics manufacturing services industry and leverages the industry-leading technology of ASE Group, which enables USI to offer customers diversified products in the sectors of wireless communication, computer and storage, consumer, industrial, and automotive electronics worldwide. Through the sales service network in North America, Europe, Japan, Mainland China, Taiwan, and manufacturing sites in Mainland China, Taiwan and Mexico, USI has about 17,000 people worldwide. For more information, please visit the website www.usish.com.
Biggest Challenges for the Legal Sector 2020
Reading Time:
3
minutes
Every industry is experiencing some changes or the other and the law sector is no different. It is a matter of fact that although change is good, yet it brings in certain challenges as well. In order to stay abreast of the rapidly changing trends, the top law firms in India must be prepared for the upcoming big risks.
As we come to the verge of saying goodbye to the current year, it is time to predict the trends that can be anticipated in the law sector in the upcoming year. Having said that, let us check out some of the biggest challenges that the legal industry may face in 2020.
Gender Equality
In accordance with the Equality Act 2010, a law passed in the year 2017 required organizations with at least 250 workers to submit details about their potential gender pay gaps. As a result, law agencies have experienced hidden challenges concerning the unfair representation of women in higher positions. The strict legal regulation has made the organizations to fix the gap in the salary of male and female lawyers. This has, in turn, helped the deserving women to climb to higher ranks.
This trend is expected to continue in the year 2020 as well, with efforts being put to make the potential gender pay gap smaller between men and women in the legal sector.
Automation
Automation is gradually finding its way into every industry and this includes the legal sector as well. That being said, it would not be surprising to notice the flourish of something that is called legal tech.
Software has made a huge positive impact on the way things were traditionally conducted in law firms. It enhanced the document analysis procedure, streamlined contract production, and helped the consumers to access the offered services quickly and easily through chatbots.
Although legal tech still happens to be in its evolving stage, yet we can expect it to influence the legal business profoundly in the upcoming year.       
Voice Search Technology
Irrespective of the industry it is operating in, every firm requires online marketing to increase its business. That being said, this is applicable to the legal sector as well. According to the predictions, the online marketing trend is likely to experience a huge shift in the upcoming years with conversational language coming to use on business websites. This is due to the reason that major companies like Google are promoting voice search technology as a method of online marketing. As a result, the legal firms now require optimizing the services offered on their websites in terms of a layman and put efforts for matching voice search.
Cease of the 9 to 5 Work Routine
Some years back, almost everyone followed the typical 9 to 5 work pattern. However, modern workplaces are gradually becoming flexible and the law firms are no different. Many lawyers in India are becoming 'platform lawyers', which happens to be more of a self-employed practice that gives them the chance to choose their own working hours.
The increased flexibility has helped the lawyers, who want to operate a business side by side with their career. This working style also works better financially. As this is a remote role, this pattern helps the lawyers in saving a significant part of their bills.
This working style also allows the lawyers to decide when and where they want to work, with many of the professionals getting propelled towards the bigger payments. This acts as a rescue for those legal professionals who work for long hours, toil hard, and get profit to their respective organizations, but receive a little benefit for themselves.
Relationship Management and Lead Generation
Lawyers often fail to market successfully to the existing clients. Each law firm claims to have many clients and this is great. But the problem is they are not marketing to these clients. It's high time that the law firms realize that loyalty is no more long-sighted and in order to retain their client base, they require marketing to them.
The Final Words 
The legal sector is continuously going through a lot of changes, with many new and improved practices being incorporated. The upcoming year will also experience the same trend. However, certain challenges are expected to enter into the bigger picture. The lawyers of the top law firms in India need to prepare themselves to accept the potential changes and deal with the challenges faced by law firms in 2020 confidently.
About the author: Amy Jones is an expert employment law advisor working at Ahlawat & Associates, a well-known legal firm in India. She is one of the top lawyers in India who loves to help people in all aspects of the practice area
ITES, A Gathering Place of World-class Brands to Lead the Smart Factory Revolution
Reading Time:
2
minutes
The 21st Shenzhen International Machinery Manufacturing Industry Exhibition is scheduled to take place in Shenzhen World Exhibition & Convention Center (SW) on March 30th to April 2nd, 2020. Benefit from the venue superior location, supply chain capabilities, and strong economic strength, ITES has attracted numerous exhibitors and visitors from home and abroad.
The show will cover 240,000 square meters of exhibition area. It is expected to feature more than 1,200 local and international exhibitors, showcasing 8 theme sectors. Among the 8 themes, industrial automation and machine tool areas will be the key highlight overall exhibition, with four dedicated exhibition pavilions. As China smart manufacturing has been facing unprecedented development opportunities, there is an uncommon chance for all industrial manufacturers and suppliers. Because most enterprises should improve their manufacturing techniques and explore China's market urgently due to this situation, China market will be an important development target for multitudinous industrial leaders.
ITES 2020 has the total usage of 12 exhibition halls that showcases the entire industrial machinery chain:
Metal Cutting Machine Tool (Hall 5/7) — featuring Mazak, Makino, Haas, Hurco, Doosan, Hwacheon, Fanuc, Beijing Jingdiao, Brother, Taikan, and more.
Metal Forming Machine Tool (Hall 6/8) — featuring Trumpf, Amada, Bystronic, Yawei, JFY, Accurpress, Tailift, LFK, BLM, Han's Laser, Penta Laser, Lead Laser, and more.
Additive Manufacturing Technology (Hall 4) — featuring 3D Systems, Stratasys, Envision Tec, EOS, OPM, Creaform, UnionTech, HP, RATC, PATEO, Shining 3D, HBD, Sunshine, TMP 3D, Scantech, and more.
Tools & Industrial Consumable (Hall 1/2) — featuring Sandvik, Iscar, Horn, Kennametal, Big DaiShowa Seiki, Speed Leopard, Pokolm, CB-Ceratizit, YG, and more.
Industrial Measurement & Digital Manufacturing (Hall 3) — featuring Hexagon, Zeiss, Mitutoyo, Leader, Faro, Serein, NANO, Wekma, T-King, AEH,Lead, Dantsin, and more.
Industrial Supply (Hall 4) — featuring TaiRiSheng, Billion Technology, Jiaye Precision Metal, FIYTA, SEIKO, EVA, Kong Ngai, BaoSteel, ASSAB, Scana, SSAB, and more.
Robotics & Smart Factory (Hall 9/10/11) — featuring Fanuc, Yaskawa, Kawasaki, Nachi, Universal Robot, Mitsubishi, Siemens, B&R Automation, Beckhoff, Keyence, SKF, NSK, THK, IKO, and more.
Industrial Service (Hall 12)
About ITES
ITES 2020 is a professional exhibition of large-scale in the field of manufacturing in South China. Since its establishment in 2000, it has developed into an international professional exhibition authorized by the International Exhibition Industry Association (UFI) through the professional and internationalized operation. Also, it is an industrial brand exhibition certified by BPA International Media Certification Body.
With 20 years of development in Shenzhen, ITES exhibition has been developed into a professional exhibition in technology and manufacturing industry in China. It has become an effective platform for professionals from 3C products, automobile, precision parts manufacturing, mold, medical equipment, new energy, and office equipment industries.
From March 30th to April 2nd, 2020, ITES Exhibition will be held at Shenzhen World Exhibition & Convention Center (SW), with a scale of 240,000 square meters. It will focus on digital, intelligent, personalized and innovative technologies and solutions for different industries.
Contact: Talina Zeng
Email: info@simmtime.com
Tel: +86-755-23940012
Web: www.simmtime.com
ChainPoint 19 Conference | Connecting people, making future visible.
Reading Time:
2
minutes
ChainPoint 19 Conference – commenced in Yerevan, Armenia for the second time, on the 14th of October, 2019. The conference was hosted by Nooor Blockchain Armenia and suffice as the opening partner event for the Aurora Forum.
About five hundred attendees gathered in the beautiful Dvin Hall to discuss the current state of blockchain and future tech, where it is headed, and the true potential that lies within the Armenian ecosystem. Speeches by Vigen Arushanyan, President of Nooor Blockchain Armenia, Tigran Khachatryan, the Minister of Economy of the Republic of Armenia, and Noubar Afeyan, Co-Founder of Aurora Forum, opened the ceremony.
Over the fulfilled two-days-program, there were 16 presentations, 7 panel discussions and a whole lot of networking!  The key speakers included Global Crypto Leader and FinTech Leader for Asia at PwC Henri Arslanian, the Minister of Economy of the Republic of Armenia, Tigran Khachatryan, the Deputy Governor of the Central Bank of Armenia, Vakhtang Abrahamyan, the Deputy Governor of the Central Bank of Armenia, Chris Emms, the Business development manager at Bitcoin.com.
Topics of the the hottest panel discussions centered around:
the regulatory aspects of crypto-assets
Armenia as a home to future tech companies
investments opportunities in blockchain
the latest crypto trends and the rise of exchanges
the merging of FinTech with blockchain.
The conference was an exceptional way to converge Nooor's international blockchain community and local enthusiasts of the technology. ChainPoint became a cornerstone of opportunity, investment, and new beginnings. Without a doubt, Armenia established itself on the world blockchain map, showcasing the untapped resources that the region can offer.
In the scope of the ChainPoint 19 Conference, we had a networking event at the Armenian General Benevolent Union (AGBU), flavoured with Henri Arslanian's book presentation "The Future of Finance: The Impact of FinTech, AI, and Crypto on Financial Services". In the framework of AGBU's Bridge for CSO's program Henri Arslanian was appointed  as the Goodwill Ambassador for Nooor Blockchain Armenia. With this there are a number of projects coming.
Additionally, during the conference we had witnessed the most outstanding speeches delivered from all the stakeholders involved in the development of blockchain in Armenia. Vakhtang Abrahamyan, the Deputy Governor of the Central Bank of Armenia, proposed his own vision towards the regulatory issues and stated that they are open to discussions and are looking at the market demand.
Parallel to the conference there was an Expo area where local and international businesses and organizations had the opportunity to present their offerings and receive feedback from the community.
One of the most noteworthy moments of the conference was the startup battle, which included a $350,000 prize fund raised by, CV VC labs, AE ventures, SmartGateVC, x10 Agency, ECOS and InnMind. The Prizes were granted to four lucky startups: CoinStats – the official portfolio tracking app of ChainPoint, To the Moon, Creatr and GeBeCert/SmartCheck.
ChainPoint 19 Conference is officially a part of the history now. See you at ChainPoint 2020 and let's #thinkthefuture together!