USI Signed Joint Venture Agreement with Cancon to Jointly Establish a Server Component Company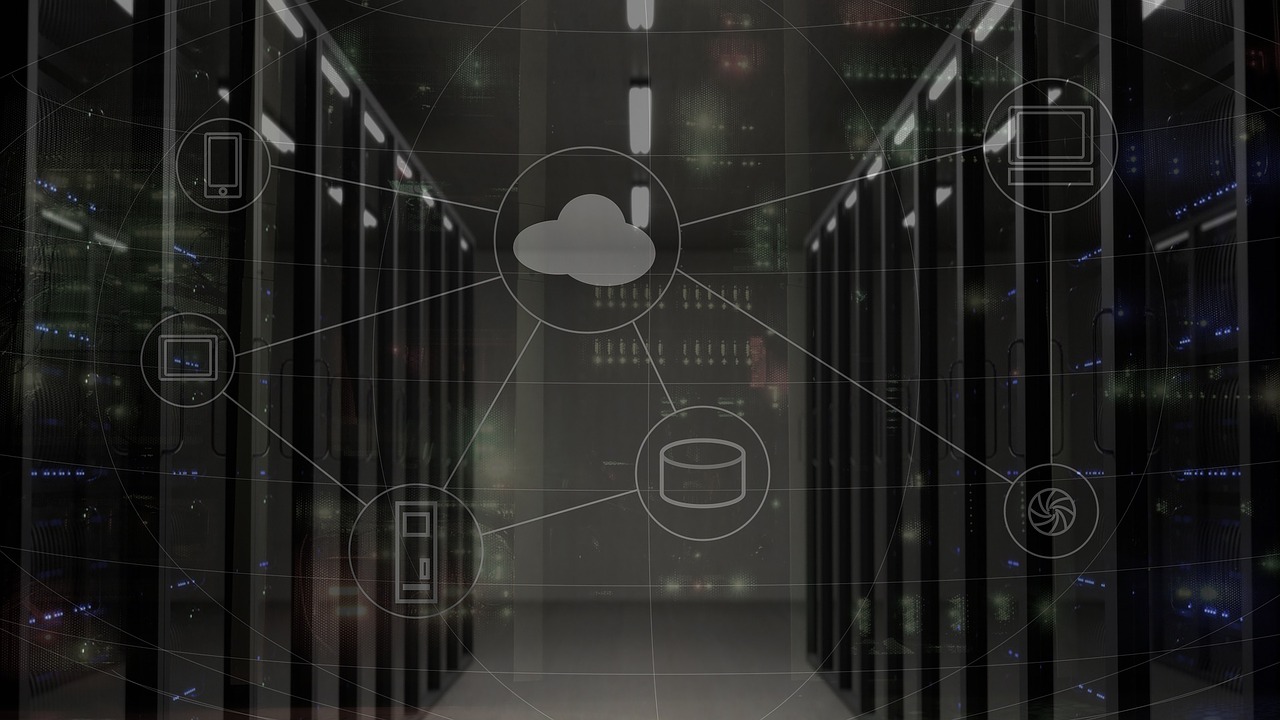 Reading Time:
3
minutes
SHANGHAI, Sept. 1, 2018 – On March 25 this year, USI, a giant electronics designer and manufacturer in the world (SSE: 601231), and Cancon Information Industry Co., Ltd. (hereinafter referred to as Cancon) announced to sign a Memorandum of Understanding on establishment of a joint venture. On August 31, Universal Global Technology (Kunshan) Co., Ltd. (hereinafter referred to as USI-Kunshan), a wholly-owned subsidiary of USI, signed the Joint Venture Framework Contract and Shareholder Agreement with Cancon, to formally launch the joint venture project. The two parties would jointly invest 220 million yuan to establish a joint venture, with Cancon holding 51% of shares, and USI-Kunshan holding 49% of shares. Cancon is a share-holding subsidiary of Dawning Information Industry Co., Ltd. (SSE: 603019, hereinafter referred to as "Sugon") that holds a 30.2% stake in Cancon.
In the future, USI and Cancon will deepen their cooperation in the R&D, design and production of safe and controllable high-performance server products, and integrate the industrial resources of USI and Sugon to provide solutions that conform to network security and related standard products for customers in the domestic market.
"To grasp the current market opportunities, we offically sign a joint venture with USI and cooperate deeply in the field of secure and controllable high-performance server products. At the right time, we will integrate the respective advantages of the core technologies, products, markets, R&D, intelligent manufacturing, and supply chain etc. In the future, I hope to use this as an opportunity to promote the comprehensive cooperation between Sugon and USI," said Nie Hua, President of Cancon.
Jeffrey Chen, Chairman of USI, said, "I am very pleased that today USI has signed a contract with Cancon. USI is a reliable partner in the electronics manufacturing service industry and is currently accelerating the pace of 'expansion'. Sugon has good growth and potential in the field of independent security and controllable high-performance server products. Through joint ventures and strategic alliances, it could benefit both parties to jointly expand the market and business growth."
After formulating the "Expansion" strategy in early 2018, USI has signed a joint venture agreement with Qualcomm to establish a joint venture in Brazil, and acquired a 60% stake in the Polish subsidiary, Chung Hong Electronics Poland SP.Z.O.O., of Taiwan Lead Data Inc.. Its expansion plan and plan to invest in the establishment of a new factory in Shanghai, Kunshan, Mexico, and Taiwan are also in progress. USI has accelerated its steps of "globalization" to respond to the adjustment of customers' needs for product delivery and strives for more business opportunities.
About Cancon
Dawning Information Industry Co., Ltd. (hereinafter referred to as "Sugon") is a national high-tech enterprise established under the vigorous promotion of the Chinese Academy of Sciences and based on the major scientific research results of the National "863" Plan. On September 12, 2017, the Kunshan Municipal Government signed a Cooperation Agreement on "Security and Controllable Information Technology Industrialization Project of Chinese Academy of Sciences" with Sugon. The Chinese Academy of Sciences Holdings Co., Ltd., Sugon and Kunshan Hi-tech Group Co., Ltd. jointly initiated the establishment of China Science and Technology Controlled Information Industry Co., Ltd., and established the National Advanced Computing Industry Innovation Center and the Chinese Academy of Sciences Security Controllable Information Technology Industrialization Base. The main project base is located in the Kunshan National Hi-tech Industrial Development Zone. In 2018, is planned to build a National Advanced Computing Industry Innovation Center, a national integrated circuit major project, Security Controlled Chip R&D industrial, with an annual output of 1 million sets of security and controllable high-performance computer server.
About USI (SSE: 601231)
USI is a leading global D(MS)2company providing design, miniaturization, material sourcing, manufacturing, logistics, and after services of electronic devices/modules for brand owners. USI is a member of ASE Group and has been listed in Shanghai Stock Exchange in 2012. It has many years of experience in the electronics manufacturing services industry and leverages the industry-leading technology of ASE Group, which enables USI to offer customers diversified products in the sectors of wireless communication, computer and storage, consumer, industrial, and automotive electronics worldwide. Through the sales service network in North America, Europe, Japan, Mainland China, Taiwan, and manufacturing sites in Mainland China, Taiwan and Mexico, USI has about 17,000 people worldwide. For more information, please visit the website www.usish.com.
MaGIC with MBA has launched Blockchain Researcher Lab program in Malaysia
Reading Time:
2
minutes
10th Oct Cyberjaya: MaGIC in collaboration with Malaysia Blockchain Association has launched a new program for Blockchain enthusiasts who wants to learn the component of the technology from basic layer to the application layer. The objective of the program is to spread awareness and knowledge on applying blockchain technology into business component.
Dato Rayson Wong, Chairman of the Malaysian Blockchain Association , delivered a speech at the launching ceremony of the Blockchain Researcher Lab. He said that the development of the blockchain  requires the government's strong support and promotion to succeed, so he is especially grateful to the Malaysian Entrepreneur Development Minister (MED). ) YB Datuk Seri Mohd Yusof Md Redzuan  traction, contributed to the MaGIC Malaysian global innovation and creativity Center jointly launched the scheme, so that Malaysia played a key role in the block chain economy, promote the development of industry 4.0.
The highlight of this program is its Exploration Lab, where participants or researchers are allowed to play around with different cryptography algorithm, consensus mechanism and even run their blockchain solution.
TriveAcademy founder Tan Ji-Sheng   explained the main purpose of the blockchain researcher lab program, hoping to cultivate more blockchain professionals, while also allowing more small and medium-sized enterprises and innovation teams to better understand the blockchain and embrace the blockchain. And the blockchain technology will be incorporated into the application and create more value gains.
Companies are taking notice of these business benefits and embracing blockchain technology for its wide-reaching possibilities. From manufacturing to healthcare to supply chain and beyond, blockchain has much to offer. Therefore, they encouraged many industries to come and have the hands-on of the technology which will be exposed by expert only.
About MaGIC
At MaGIC , we believe in inspiring movement. Our mission is to build a Sustainable Entrepreneurship Ecosystem by catalysing Innovation & Creativity for driving Long – term nation impact.
About Malaysia Blockchain Association
Malaysian Blockchain Association [MBA] is an international Non-Profit social enterprise established with a global vision to build a sustainable blockchain community through Malaysia cooperation
New Gluten-free Kaiseki, Vegan Menus, and More at Hotel Chinzanso Tokyo
Reading Time:
2
minutes
Hotel Chinzanso Tokyo, known for its majestic Japanese garden and cultural heritage, has introduced vegan and gluten-free menu items including "kaiseki," a traditional Japanese multi-course dinner, for international guests with dietary requirements.
According to the Japan National Tourism Organization (JNTO), the number of international visitors to Japan has been rising significantly, hitting a record-high of 31 million in 2018, and is expected to grow further for the 2020 Tokyo Olympics. The number of international guests staying at Hotel Chinzanso Tokyo also grew over 30% from 2017 to 2018.
"Japan is often described as a gastronomic heaven, and international visitors express a keen interest in trying various foods during their stay," said Hiroshi Izumi, General Manager of Hotel Chinzanso Tokyo. "As a leading hotelier, we constantly try to offer more and better culinary options for our guests, while satisfying their dietary requirements. We are happy to introduce new menus including gluten-free kaiseki, which remains authentic and will delight your palate and eyes." Fujita Kanko, the hotel's owner/manager, also opened a halal Japanese restaurant, Origami Asakusa, in 2018, offering authentic Japanese cuisine that meets halal requirements.
Two restaurants are now serving special menus:
Gluten-free Kaiseki at Miyuki (Japanese Restaurant):
An exquisite eight-course Japanese dinner is now available gluten-free, including soy source made with rice instead of wheat. For more details and reservations, visit:
https://www.hotel-chinzanso-tokyo.com/events/gfkaiseki/
Vegan and Gluten-free Menus at The Bistro (Casual Dining):
Both vegan and gluten-free four-course lunch and five-course dinner are available. For more details and reservations, visit:
https://www.hotel-chinzanso-tokyo.com/events/vegangf/
The hotel also serves vegan and gluten-free breakfast options.
Whether visiting Tokyo for business or fun, Hotel Chinzanso Tokyo, with its vast green oasis and a wide range of amenities and activities, is the perfect urban resort for those who want to enjoy a summer retreat in the city. The hotel's one-of-a-kind rooftop space becomes a "Champagne Garden" during the summer.
About Hotel Chinzanso Tokyo
Hotel Chinzanso Tokyo opened in January 2013, and is owned/managed by Fujita Kanko Inc., a publicly-traded tourism industry corporation headquartered in Tokyo, which operates 70 properties/facilities throughout Japan. The hotel's facilities include 267 guest rooms/suites, nine restaurants, 38 meeting/banquet rooms, and the largest hotel spa in Tokyo. Its renowned garden contains a wide variety of botanical species including 120+ cherry trees and 1,000+ camellia trees.
SOURCE: Hotel Chinzanso Tokyo
New Project – "Think RICE, Think THAILAND"
Reading Time:
3
minutes
Thai Rice Standards Create the Global Confidence in Quality of the National Crop
The Department of Foreign Trade, Ministry of Commerce, Thailand has introduced a project called "Think RICE, Think THAILAND" to encourage international community to pay attention to consumer health and to raise awareness on the national crop by providing a wider range of knowledge, ranging from national agricultural history, standards and Thai rice quality.
Thailand, as a global leader in rice exports, established its first Thai Rice Standards on May 20, 1957, with the issuance of the Announcement of the Ministry of Commerce on the Establishment of the Thai Rice Standards. Subsequent amendments included the Thai Rice Standards 1974, the Thai Rice Standards 1997, and the Thai Rice Standards 2016 which has set up Thai Hom Mali Rice Standards, Thai Fragrance Rice Standards, and Thai Rice standards. Most recently, the Thai Colored Rice Standards were established in early 2019. These now serve as the benchmarks for the quality of Thai rice with definitions for both minimum composition and maximum limits.
The aforementioned Thai rice standards apply not only to the country's rice exports but also to domestic rice trading and other stipulated matters. These criteria facilitate trade negotiations: There is no need for buyers and sellers to extensively detail specifications, including rice variety and grade, in their agreement; they simply have to refer the existing guidelines for the particular kind of rice they would like to trade.
To determine whether the quality of rice traded conform with trade agreements or established standards, a randomly selected sample of rice must be analysed. If the sample passes the inspection, the whole batch of rice is deemed in compliance with the accepted standards; however, if the sample fails, the entire batch is deemed unfit. This sampling method is an international practice across the globe. Substandard rice can never be exported because it fails to comply with the provisions of an agreement made with overseas buyers. At home, rice that deviates slightly from the standard will still be sold, albeit at a lower priced based on a set of predetermined criteria. Nevertheless, if the sample is found to diverge too far from the requirements, the whole batch will be returned to its point of origin.
Thai Rice Standards that had been in use since 1957 never prescribed any sampling and inspection instructions, except for the Thai Hom Mali Rice Standards, which stipulated such guidelines in 1997. Therefore, sampling and quality inspection of Thai rice for export have adhered to customary practices from overseas, as well as local practices. For example, samples are taken randomly from at least 2–3% of the total number of sacks in one batch. This sample size is comparable to requirements of the ISO and the IRRI, which mandate that the number of sampled sacks be the square root of the total number of sacks in a batch.
Based on the information above, good quality rice refers to rice that buyers at home and overseas are willing to accept, as well as rice that meets quality requirements. Determining the quality of rice relies not at all on an individual's personal perception but the results of a scientific analysis of randomised samples collected by a neutral party. The samples must be completely random instead of deliberately selected.
The establishment of these Thai rice standards augments the potential of Thai rice exports. It allows buyers to have more options for buying and importing Thai rice, not only the unique strain of Thai fragrant rice known as Thai Hom Mali rice, but also many other types and varieties to suit the needs of consumers in importing countries. These standards also boost consumer confidence in the quality of Thai rice.
SOURCE: Department of Foreign Trade, Ministry of Commerce, Thailand