Sydney to Host 2019 Australia-New Zealand Edition of Break the ceiling touch the sky(R)
Reading Time:
3
minutes
Special International Women's day edition to be led by Coca-Cola, Coty and PepsiCo
House of Rose Professional Pte. Ltd (HORP) today announced that Sydney would host the 2019 Australia-New Zealand Edition of its Break the ceiling touch the sky® — the success and leadership summit for women on March 4, 2019 as a special edition around International Women's Day. Sydney Business Chamber and Food Industry Asia (FIA) will serve as Industry Partners with Coca-Cola, Coty and PepsiCo taking the lead as early sponsors.
The summit focuses on "solutions that work" via panel discussions and speed mentoring sessions tackling the five greatest challenges women leaders face- work life balance, equal pay, harassment, career opportunities and children and career. Participating Companies can enable gender diversity within their organizations and support the advancement of their women leaders at a fraction of the cost of other expensive training programs. While content is customized for women, male leaders are welcome. The 2019 Australia New Zealand edition is part of the 2019 World Tour of Break the ceiling touch the sky® to USA, Australia-New Zealand, Middle East, India, Europe and Singapore.
Hon. Patricia Forsythe, Executive Director, Sydney Business Chamber, commented, "Sydney Business Chamber is delighted that Break the ceiling touch the sky® has chosen Sydney for the 2019 Australia-New Zealand edition of Break the ceiling touch the sky. Our mission is to continue to build Sydney's competitive edge as a truly smart city that is well connected to the world. The Chamber is glad to support gender diversity – a key business priority in Australia and the ongoing success of women in leadership via this unique summit."
Julie Hamilton, Chief Customer and Commercial Leadership Officer, The Coca-Cola Company, shared, "Diversity is at the heart of our business. We strive to create a work environment that provides all our associates equal access to information, development and opportunity. We have seen great contributions via gender diversity. Our business is honored to be a world sponsor of Break the ceiling touch the sky ® which will give participants a tremendous opportunity to learn from others, share best practices, network with peers and chart their own individual courses for success.
Umran Beba, senior vice president, Chief Diversity and Engagement Officer, PepsiCo, commented, "At PepsiCo, championing diversity is part of our DNA and embedded in our culture. PepsiCo Australia & New Zealand employees benefit from programs that enable them to craft a personal, more flexible and sustainable work-life balance. The benefits of flexible programs are tremendous: tapping into broader talent pools, better retention of the best and most diverse talent and enhanced company culture. We know diversity is critical for employee engagement, reputation, innovation and long-term growth. That is why we were one of the early sponsors of Break the ceiling touch the sky® and are proud of our shared mission of enabling more women and diverse talent to reach the very top roles in leadership."
Max Amen, General Manager Coty Australia and New Zealand, added, "Coty's purpose is to 'Celebrate and Liberate the Diversity of Your Beauty'. We truly believe in the power of diversity and have seen its impact on our business. It is a privilege to be a part of Break the Ceiling, Touch the Sky, and continue to support talented female leaders in Australiaand New Zealand."
Anthony A. Rose, Founder Chairman and CEO, House of Rose Professional and best-selling author of the book Break the Ceiling, Touch the Sky: success secrets of the world's most inspirational women which inspired the summit, concluded, "The 2019 Australia-New Zealand Edition is a unique opportunity for Companies to enhance gender diversity, grow their leaders and share best practices for diversity and inclusion with companies across industries. It is also a great opportunity for Companies to step up as sponsors and build their brands as authentic employers of choice for women."
To register/sponsor queries visit www.houseofroseprofessional.com
Redgate Software chooses Brisbane over Sydney for new Australia base
Reading Time:
2
minutes
Brisbane's ongoing investment in digital innovation was endorsed today with the announcement that the world's leading Microsoft SQL Server tools vendor, Redgate Software, has opted to open its new Australia base in the city.
Headquartered in Cambridge, UK, Redgate already has two offices in the US and a worldwide roster of IT consultant partners who support the 100,000 companies that use its software. Redgate's portfolio of SQL Server tools enables companies to develop and maintain their databases faster, easier and safer, and include the database in advanced software development practices, often referred to as DevOps.
The decision to establish a presence in the region was made because 4,000 companies in Australia and New Zealand already use Redgate's software, including many of the leading names in the banking, healthcare and government sectors.
The growth in the size and complexity of databases, alongside increasing concerns about the privacy and safety of the personal data they contain, means those companies often need on-the-ground advice and support to help them make the most of their investment.
The new office in Australia will provide that, as well as give Redgate the opportunity to host and attend events, give hands-on demonstrations of its advanced software, and be the first port of call for customer enquiries.
The initial reason for considering Brisbane was that a number of Redgate's partners are already based there, as well as a sister company, Octopus Deploy, all of whom had spoken of the city's booming and friendly ecosystem for tech companies.
Their comments were more than justified when Cassi Roper, Redgate's Regional Sales Director, visited. "From the moment we arrived, the Queensland Trade and Investment Commissioner and Brisbane City Council couldn't have been more helpful," she comments. "What really impressed us was their enthusiasm for tech companies, their investment in innovation hubs like The Capital and The Precinct, and their commitment to creating a vibrant and collaborative digital culture."
Brisbane is one of only two cities in the world to appoint a Chief Digital Officer and, since 2013, has been on a mission to use digital transformation to accelerate economic growth and ensure residents and businesses are equipped to participate in the global digital economy.
More than 1,200 small businesses have been encouraged to use digital technologies in a series of workshops, for example, while over 3,500 children have been taught to code through CoderDojo programs. Thousands of aspiring and established tech companies have also been given the space to network, collaborate and grow, and 75 early-stage entrepreneurs have been given grants to convert viable ideas into businesses. As a result, Brisbane's economy is forecast to grow from AU$135 billion (US$96 billion) in 2013 to more than AU$217 (US$155) billion by 2031.
As Cat Matson, Brisbane's Chief Digital Officer, concludes: "People don't quite realise Brisbane's full potential until they visit and see how much of a different city it is. I think that's no more evident than in the technology sector where we're really punching above our weight. We plan to stay firmly planted as a digital powerhouse and welcome a lot more companies like Redgate."
To introduce itself to the local business community, Redgate Software Australia is hosting a lunchtime workshop at The Capital in Brisbane, on Tuesday, 27 November. The event will feature industry experts demonstrating how companies can benefit from taking a DevOps approach to database development, and give attendees the opportunity to network with like-minded data professionals.
More information can be found on the Eventbrite website at https://www.eventbrite.co.uk/e/redgate-lunch-learn-compliant-database-devops-for-sql-server-registration-51896444663.
Goodman Group completes strategic acquisitions in New Jersey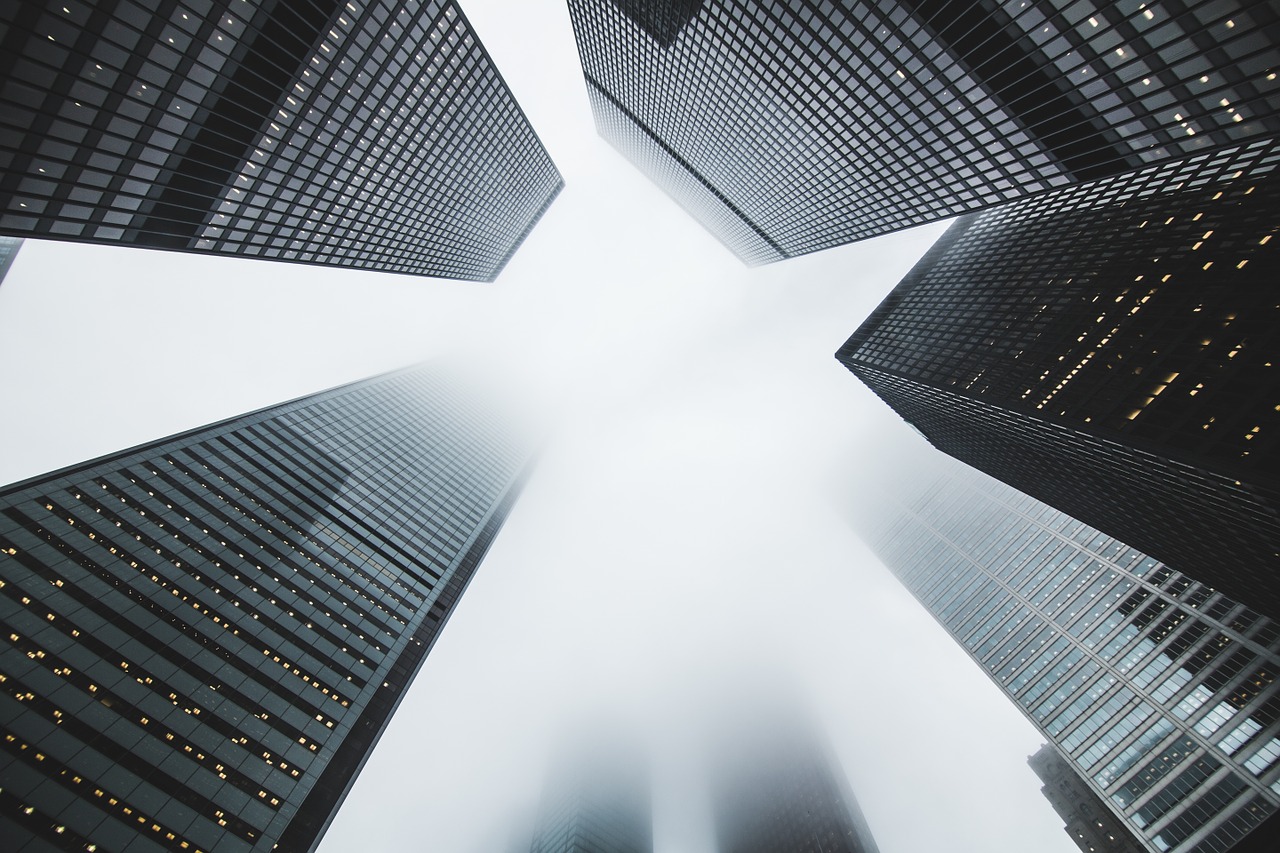 Reading Time:
1
minute
Goodman Group, the Australia-based real estate company that has warehouses, large scale logistics facilities, business and office parks in many global cities, has acquired two strategic sites in East Rutherford and Teterboro in Northern New Jersey. The company is also in the process of opening an office in the Meadowlands to fuel its growth in the region.
Anthony Rozic, CEO of Goodman North America, said: "These new acquisitions add depth to our portfolio in New Jersey in locations characterised by high demand and limited available supply. Our new office in the Meadowlands has been established to help service our existing customers and the pent up demand we're seeing in the area."
Goodman will focus on land developments and look for value-adding and stabilised growth opportunities in the Northern New Jersey, Central Pennsylvania and Lehigh Valley industrial markets. The new acquisitions will facilitate same-day delivery to New York City, as one of the facilities lies in close proximity to New York City and multiple international airports. It provides convenient access to Interstate 80, Brooklyn-Queens Expressway 278, the New Jersey Turnpike and Phillipsburg-Newark Expressway 78. An open house event is being held from 8 am to 11 am Tuesday, September 18th at 433 Murray Hill, New Jersey for prospective customers.
Australia's First On-Demand, Automated Vehicle – the RAC Intellicar – Arrives in Perth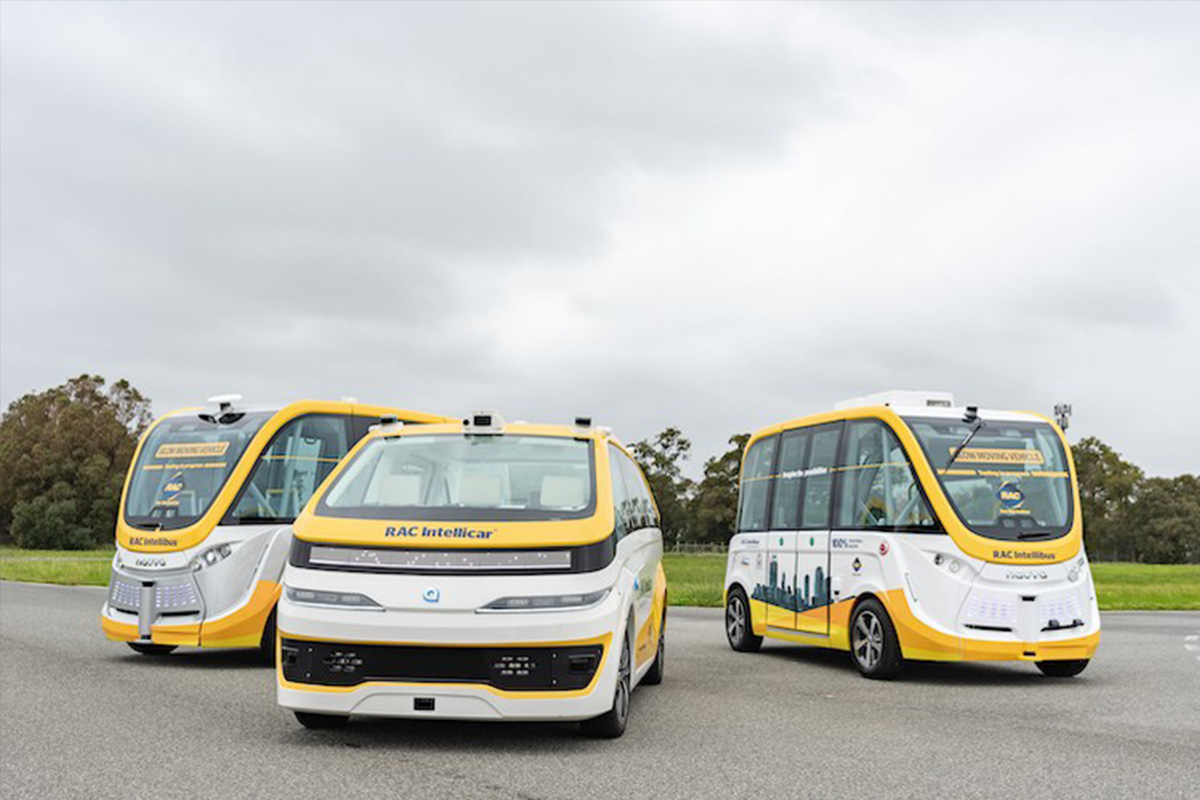 Reading Time:
2
minutes
Perth in Western Australia is now home to one of the world's first driverless, on-demand vehicles, after the official unveiling of the RAC Intellicar earlier today.
Designed as a shared mobility service, the RAC Intellicar will become the newest addition to RAC's automated vehicle program, supported by the Western Australian Government and vehicle manufacturer, NAVYA.
RAC Group CEO, Terry Agnew, said the arrival of the prototype vehicle was a significant transportation milestone for both Western Australia and Australia.
"How we move around is rapidly evolving and being able to test emerging vehicle technologies right here in Western Australia will help us adapt to these changes in the safest way possible," Mr Agnew said.
"Human error is the cause of the vast majority of road deaths and serious injuries, so if we can help Western Australia and Australia safely transition to driverless vehicles sooner, hundreds of Australian lives could be saved.
"Every year, the cars we drive are becoming increasingly automated, and the adoption of these new technologies by manufacturers is only accelerating.
"Over coming years, vehicle automation will become more prolific within our transport network, which is why it's critical we conduct trials like these to better understand the potential impacts and opportunities.
"Providing a way for our members and the community to get involved is central to our trials, and the feedback we've gathered from participants since starting this journey with the RAC Intellibus(R) in 2015 has been very insightful.
"Having a robust understanding of the technology and what it means for Western Australia will help develop a roadmap for the safe transition to our driverless future."
NAVYA CEO, Christophe Sapet, said "Australia is a strategic place to test, showcase and deploy new technologies in the region. The governments', as well as RAC's, enthusiasm for new vehicle technology, innovation and the need to make smart mobility solutions readily available to the community in this part of the world has led us to confirm one of our trials here in Western Australia."
RAC expects to take delivery of additional Intellicars later this year. Over coming months RAC will work with the Western Australian Government to identify potential trial locations, with public trials planned for 2019.