Cornerstone Announces Convergence EMEA 2018 Annual Client Conference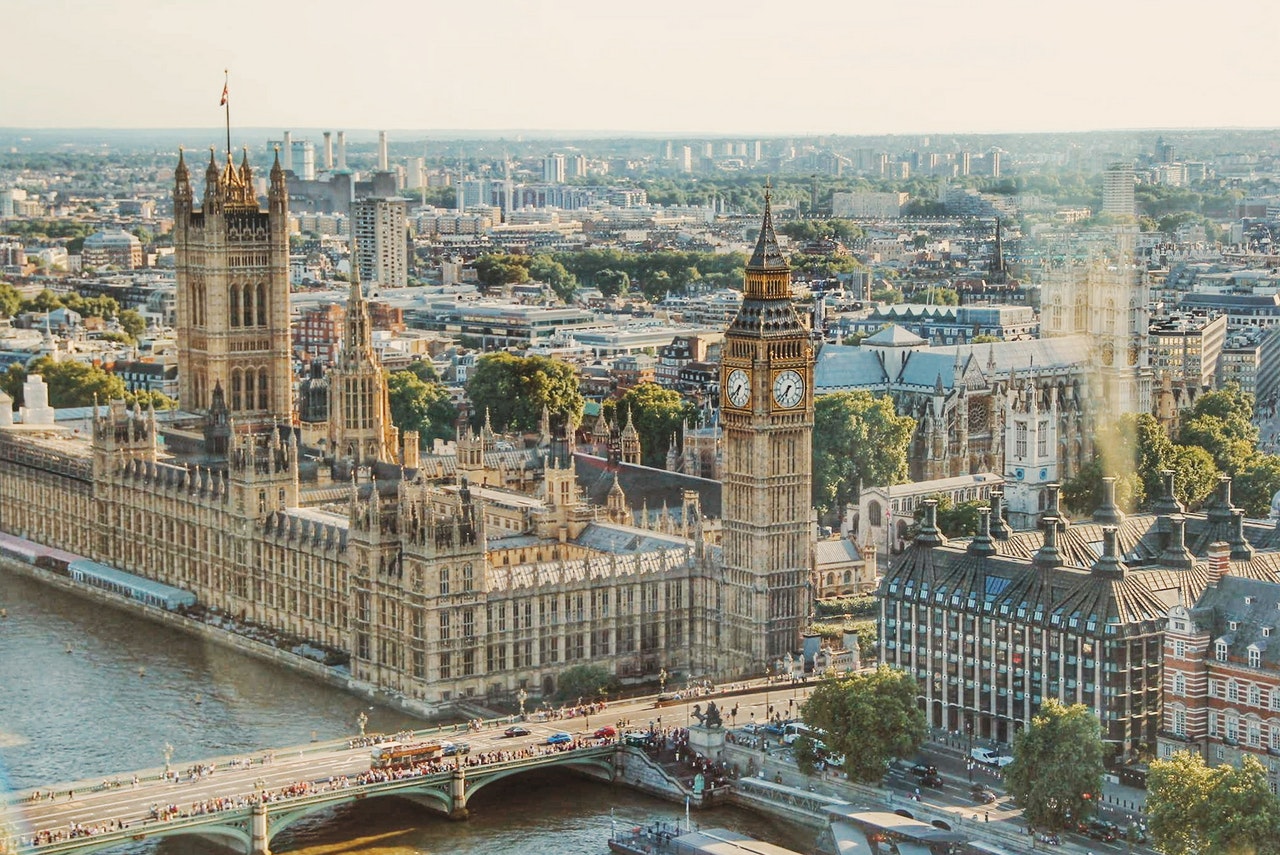 Reading Time:
3
minutes
Cornerstone OnDemand (NASDAQ:CSOD), a global leader in cloud-based learning and human capital management software, today announced that it will host its two day annual client conference, Cornerstone Convergence EMEA from 13-14 November, 2018, at the InterContinental London – The O2.
This year's conference will bring together more than 1,500 professionals and leading figures in the talent management industry to hear inspirational keynotes, attend in-depth workshops and a variety of networking opportunities designed to help attendees navigate the workforce of the future.
Cornerstone founder and CEO Adam Miller will present the opening keynote on Tuesday, 13 November at 09:00 am GMT, where he will discuss how the fourth industrial revolution is dramatically transforming the workforce landscape and how organisations can attract, develop and retain talent to thrive in an economy that will soon be entirely skills-based.
Vincent Belliveau, executive vice president and general manager EMEA, Cornerstone OnDemand, will also be on the mainstage with inspirational clients that will walk through examples of how they are designing the right employee experience and driving agility. Nestlé, Saint-Gobain, Sanofi, Coca-Cola HBC, and Proximus will be among those sharing their stories on how they have transformed HR and talent development in their organisations.
Additional conference agenda highlights include:
· How to Spark a Revolution. One of this year's guest speakers will be best-selling author and innovation expert, Jeremy Gutsche. After helping 500 brands, billionaires and CEOs adapt to change faster, Jeremy will get to tactics, offering specific frameworks, best practices, and winning methods that can be directly implemented to make change happen, faster.
· Resilience Through Change. Cornerstone will also welcome special guest, Liggy Webb who will be presenting on the second day of the conference. Her presentation will help attendees understand the importance of personal resilience in a volatile and uncertain world.
· The Power of a Single Idea. Content sponsor TED will share the story behind the media platform, and how TED amplifies and spreads ideas that foster innovation, perspective shifts, and human connection in a time when our organisations—and the world—need it most.
· In-Depth Industry Insights. Topical sessions will be led by distinguished learning and talent professionals from renowned global organisations including the likes of AXA, Airbus Group, Springer Nature, Cognita Schools, Laerdal Medical, Luxaviation, Bureau Veritas, Sodexo, Sopra Steria, The Global Fund, ADISSO, Lookers, Grupo Mahou-San Miguel, Ipsen, Howdens Joinery, Prudential and many more. They will be exploring key topics from AI in HR, to creating a culture of innovation.
· Innovation Inspiration. Three exciting start-ups creating a buzz in the HR industry will hit the stage in the expo hall. RoboRecruiter, Vault and StatusApp are invited as special guests after wowing judges at UNLEASH London in Spring this year.
· Partner and Product Expos. In addition to showcasing Cornerstone's own products and services, the exposition hall will be exhibiting leading products and services from recognised partners. The Convergence Expo hall will feature solutions and services for system design, implementation strategy, business process outsourcing, learning content creation and more.
Comments on the news

"All organisations are facing disruption and the only response is to create a culture of innovation. People are the heart of organisations and their curiosity and appetite to develop brings new ideas and fresh thinking, which propels companies forward. Convergence is such an exciting time for us as it brings together clients and influencers in the industry who share the same philosophy of unlocking the power of people," explains Vincent Belliveau, executive vice president and general manager EMEA for Cornerstone OnDemand. "Our success comes from the success of our clients. Convergence continues to be one of our favourite events of the year. We have an exciting line-up and a number of sessions will offer thought-provoking and powerful insights that will equip our attendees with the knowledge to hit 2019 with a bang."
Event Sponsors
The Convergence 2018 Diamond sponsors are Bluewater and DXC Technology, and Silver sponsors are Broadbean, e-days, eSolve, Tamahris and Neospheres. Content sponsors include Bookboon, Cegos, Speexx, TED and SkillPill, and the 'A la carte' sponsors are Realtime Management and Microlearn.
Additional Details
· View Convergence EMEA 2018 event details at http://www.cornerstoneconvergence.eu/
· Follow Convergence EMEA 2018 on Twitter at @CSODEMEA https://twitter.com/csodemea or search #CSODConf18. Also connect with us on Facebook at https://www.facebook.com/csodcommunity/ or Instagram https://instagram.com/cornerstoneondemand/
About Cornerstone OnDemand
Cornerstone OnDemand, Inc. (NASDAQ: CSOD) is a global leader in cloud-based learning and human capital management software. The company's solutions help organisations to realise the potential of the modern workforce. From recruitment, onboarding, training and collaboration, to performance management, compensation, succession planning, people administration and analytics, Cornerstone is designed to enable a lifetime of learning and development that is fundamental to the growth of employees and organisations.
Global corporate dividends hit third-quarter high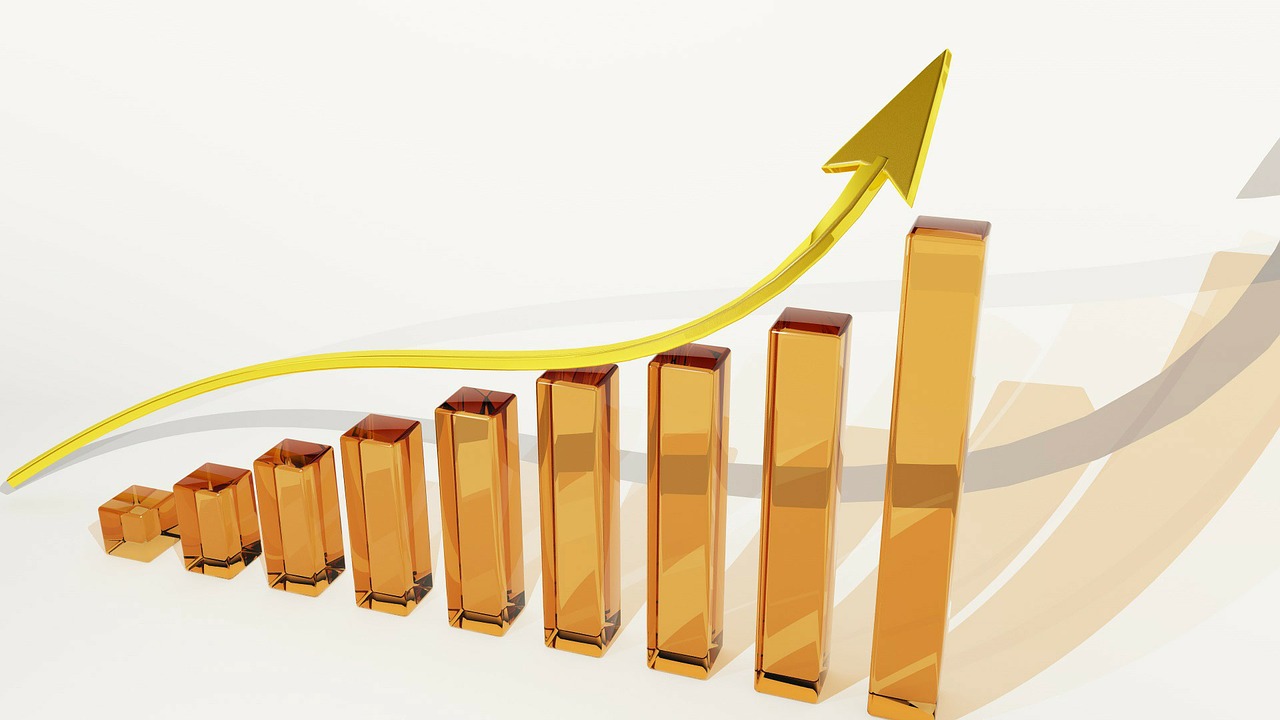 Reading Time:
2
minutes
Global Dividend Index from Janus Henderson reveals that the global corporate dividends have touched an all time high for the third quarter. Needless to say, the stat indicates the robust health of the corporate sector around the world.
According to the index, dividend payouts increased by 5.1 per cent to a comfortable third-quarter record of $354.2 billion. The United States, Canada, Taiwan, and India all witnessed all-time record quarterly payouts, while China posted positive trend in dividend payment after three years of decline.
The following are the main highlights of the report.
Global dividends rose 5.1 per cent in Q3 to a third-quarter record of $354.2bn.
Underlying growth was 9.2 per cent, continuing the strong growth reported in Q2.
All-time record payouts in Canada, Taiwan, India andthe United States, but Australia lagged well behind.
Chinese dividends grew for the first time in four years.
Dividends forecast to be $1.359 trillion in 2018 with underlying growth upgraded to 8.1 per cent.
Janus Henderson's forecast for headline growth remains unchanged at 8.5 per cent, taking the total dividends for 2018 to $1.359 trillion. On an underlying basis, however, this means growth in 2018 will be 8.1 per cent, up from 7.4 per cent in forecast at the time of the last edition of the JHGDI.
Ben Lofthouse, head of global equity income at Janus Henderson said: "The third quarter exceeded our expectations, but more importantly, the quality of growth was better than we expected. It came despite a negative impact from exchange rate moves and a lower level of special dividends. Importantly, our core underlying measure of growth was strong."
"2018 may be a volatile and more challenging year for stock markets, but steady profit growth means dividends should continue to make steady progress."
"Expectations for corporate earnings growth in 2019 are starting to come under some pressure, given the late stage of the economic cycle. That is not to say that profits themselves are set to fall, however, rather that the pace of expansion may now be slower than previously thought. Growing profits and strong cash flow mean that dividends should continue to be well supported and so investors seeking an income from their shares should feel confident about the year ahead."
Did your hear about the Smart Airports?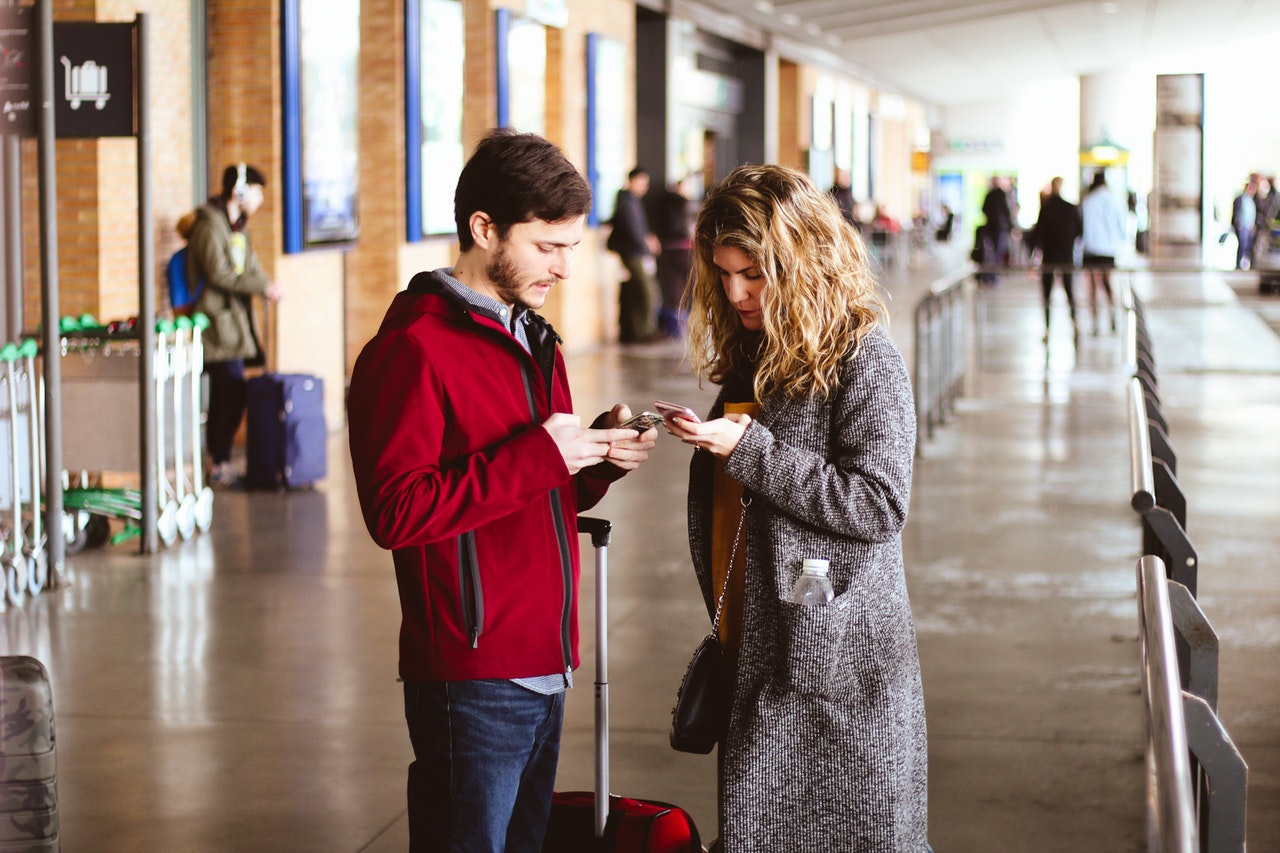 Reading Time:
2
minutes
In the 21st century, everything has to be smart. Smartphones, smart gadgets, smart washing machines, smart houses and so on. If you have the comfort of having smart appliances, the public spaces need to live up to the expectations and this is why large customer oriented companies and industries are always trying to innovate.
We have all been to an airport and we know how crowded it usually gets. However, we have to give airport administrators some credit, the flow of reaching your boarding gate is pretty well planned in order for everyone to board the right plane.
Currently there is a growing focus on implementing effective customer experience strategies which drive the global Smart Airports market toward growth, year by year.
The recent report, which was published by Melvin Bright, an independent provider of reliable and unbiased strategic market research for a multitude of technologies, products and services markets around the world.
It is impressive to find that the global market for Smart Airports is estimated to reach $20.3 billion by 2025. This growth is the direct result of the focus that is casted on enhancing the air passenger travel experience by implementing smart and connected digital solutions.
Airport IT infrastructure is in the focus and is part of the market growth and conventional airports need to innovate and stay in the competition, as the smart airport systems create an immersive and personalized ecosystem.
Some of the key benefits that airports need to take into consideration are:
better operational efficiency
improved non-aeronautical revenues
enhanced passenger's travel experience
improved queue management
congestion management
improved security
We must also mention that smart airport are embedding the emerging technologies such as virtual reality, augmented reality, big data analytics, predictive analytics, cognitive computing, Internet of Things (IoT), machine vision, Blockchain, mobile payment, wearables or Near Field Communication (NFC).
Long gone are the days when biometrics was considered an innovation, even if it has been critical in transforming the air travel experience today.
Guess there are some things that can be accounted for the ever-rising air passenger traffic, the demand for automation systems and solutions which in turn has fueled the demand for smart airport technologies.
The complete study is available on the following link: https://melvinbright.com/report/details/global-smart-airports-market-analysis-global
AI-powered identity verification could reduce KYC and AML costs significantly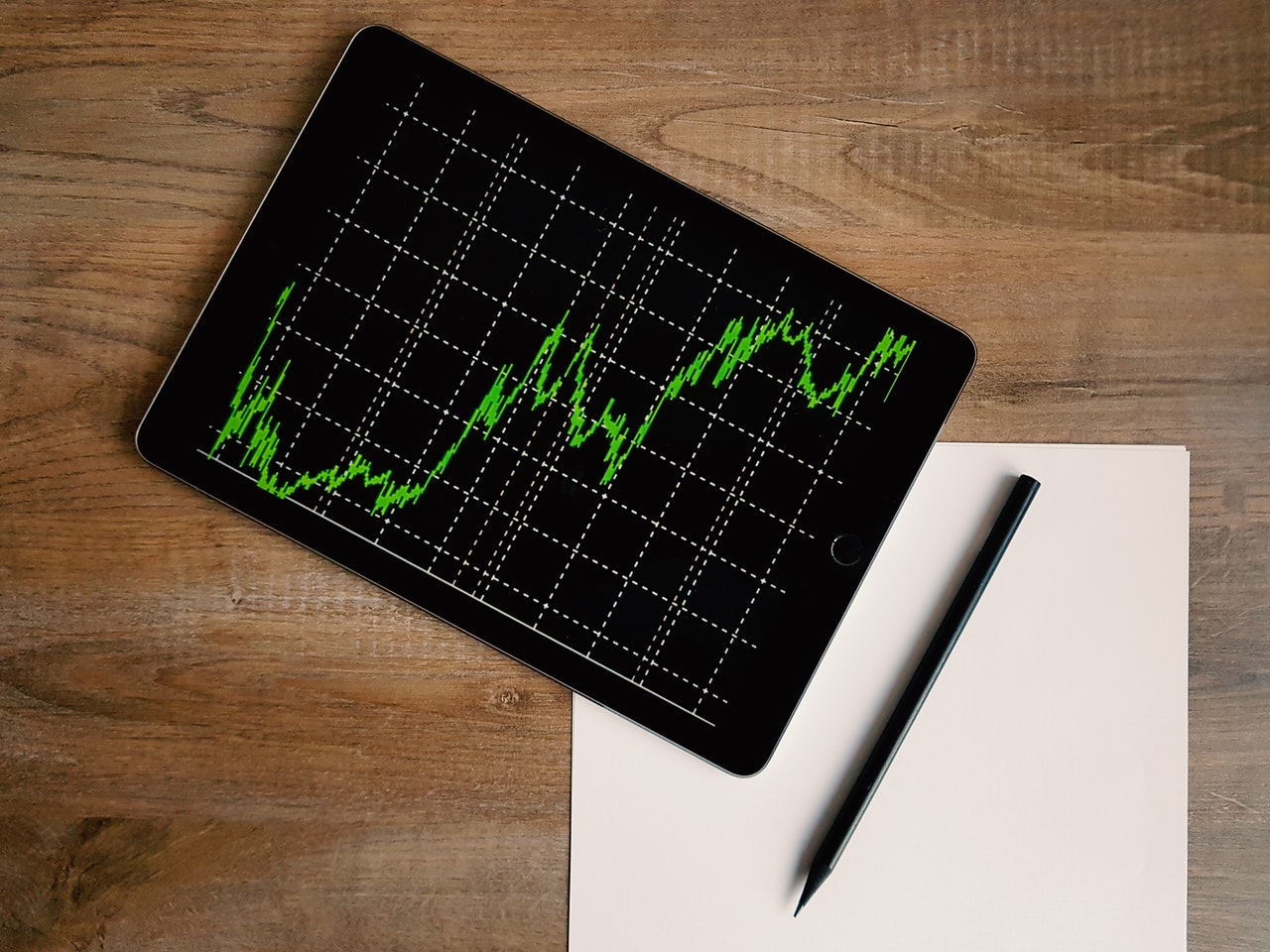 Reading Time:
2
minutes
It has been revealed in recently published whitepaper, that among the many aspects of implementing AI, there are some significant cost reductions when dealing with lenders.
The report shows, that the implementation of AI-powered identity verification could reduce Know Your Customer (KYC) and Anti-money Laundering (AML) costs by up to 70%. We must also mention that the verification speed is notably improved, with up to 80%.
The whitepaper, which looked into the state of the digital lending market in Europe, was released today by Mitek, authored by Fintech research practice Autonomous NEXT, and points one of the key benefits of investing in digitization.
The title of the study is 'European Digital Lenders: How operating efficiency is helping digital lenders attack a $150 billion annual origination market across the Eurozone in 2018', and the researchers found that while European digital lenders are growing at a rapid pace, digital share is still low relative to the addressable market opportunity.
Lex Sokolin, Global Director Fintech Strategy at Autonomous NEXT, said: "The digital lending sector has grown dramatically in the last few years and is a great example of how technology can democratize access to financial services. But banks still dominate lending, and digital-first lenders are struggling to provide loans on better terms than their traditional rivals given high cost of capital. Our report found that venture capital investment is still flowing into the space and is set to hit $800m in Europe. The UK alone has originations of over $6bn, and Europe-wide, the addressable market is $150bn – with current digital lender revenues estimated at $400m. Moreover, the market shows impressive originations growth, with a 60% CAGR since 2013."
An interesting aspect that has been pointed out in the report, is that onboarding times have been drastically reduced in the digital world, however the acquisition costs still remain high.
Additionally to these finds, the cost of their capital is preventing digital lenders from competing with incumbent banks on price.
As a result, digital lenders should harness their lower operating costs to their advantage and by reducing costs they could start offering a real alternative to traditional banking providers. Next to the lower cost and speed, digital lenders must also improve on security and use digital identity verification processes as a tool to catch up with the competition.
Rene Hendrikse, EMEA MD at Mitek, said: "The solution is investing in digital identity verification, powered by AI technologies, which provides an opportunity to massively enhance the efficiency of the onboarding process in terms of both speed and cost reduction. In fact, the report found that digital IDV solutions can help reduce KYC and AML costs by up to 70% – and could potentially improve the speed of these checks by 80%."
We are eagerly looking forward to an AI powered future that could drastically reduce costs and the speed of processing for many industries. This is just the beginning, we will surely look back on these reports a few years from now and see what could have happened if we have invested more into technology.