The Running World Cup on Strava Begins in Seven Days, the UK Gets Ready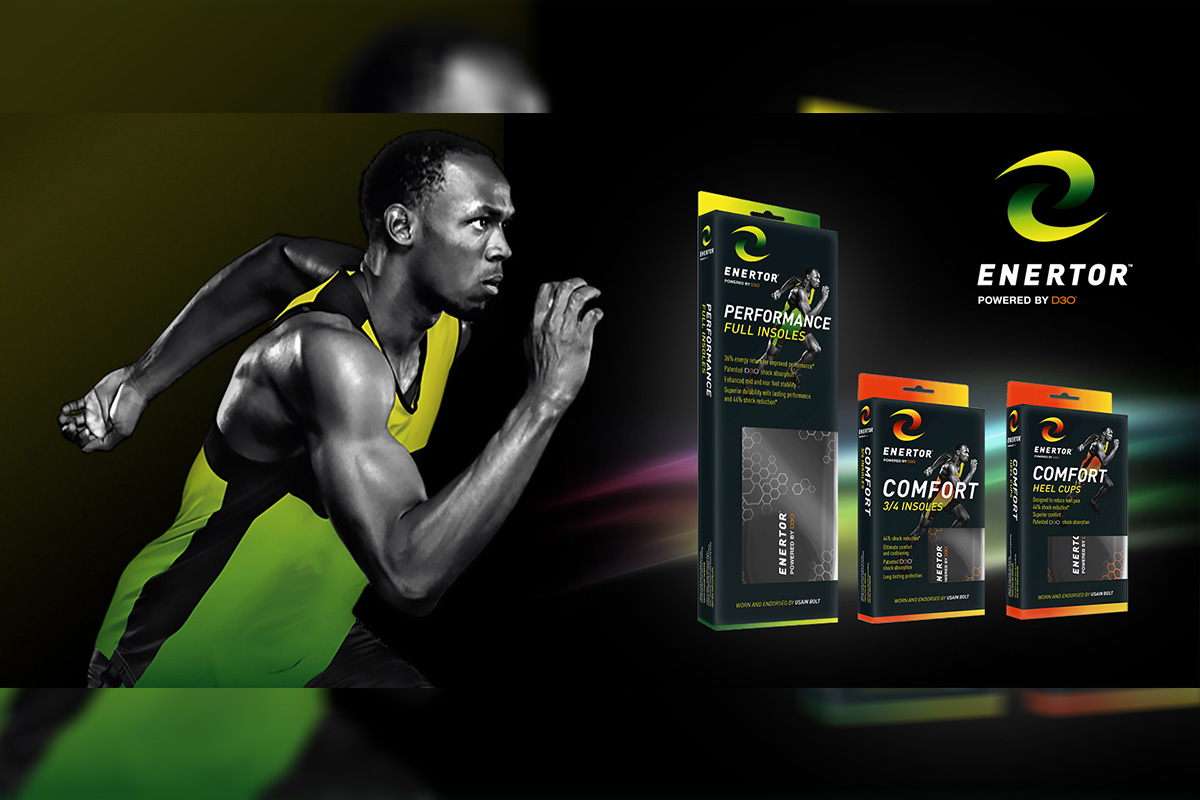 Reading Time:
1
minute
Expected to be the biggest mass participation running event by 2020, The 1st ever Enertor Running World Cup™ is just seven days away. No matter how far or fast an individual runs, every KM uploaded to Strava counts.
Can the collective power of the UK led by UK captain Sam Duggins @sam_the_obscure beat the might of Jamaica led by @usainbolt to glory over seven days, 12.11.18 – 19.11.18.
It's already getting competitive on social media ahead of the challenge going live on Strava today 5.11.18. With Running Influencers from across the world signing up as captains and encouraging their nations to take part, captains include Usain Bolt who will captain Jamaica, Ece Alpay @ecevahapoglu -Turkey, Lisa Migliorini @thefashionjogger – Italy, Caithy Walker @Caithywalker -UK and Auguste Augustinaite, @seen_running – Lithuania with 8.9m, 413k, 67k, 48k and 55k followers on Instagram respectively.
With great prizes up for grabs for the participants of winning nations and digital trophies for all participants, the first ever Enertor Running World Cup™ looks set to become a permanent fixture in the running calendar.
To help kit out all participants, Enertor are giving everyone a $15 gift card to spend at the Enertor store, simply by visiting enertor.com/erwc from today.
Nick Beresford, co-founder and CEO of Enertor, "We've all wanted to represent our country at a world cup, so we wanted to give everyone across the globe the chance to take part and represent their country. No matter how far or how fast you run, every km will help your country's chance of winning. In the next few years, we hope to have over 1 million people participating and inspire a new generation of runners across the globe."
M&C Saatchi WW Buys Minority Stake In Hybrid Agency Technology, Humans And Taste (THAT)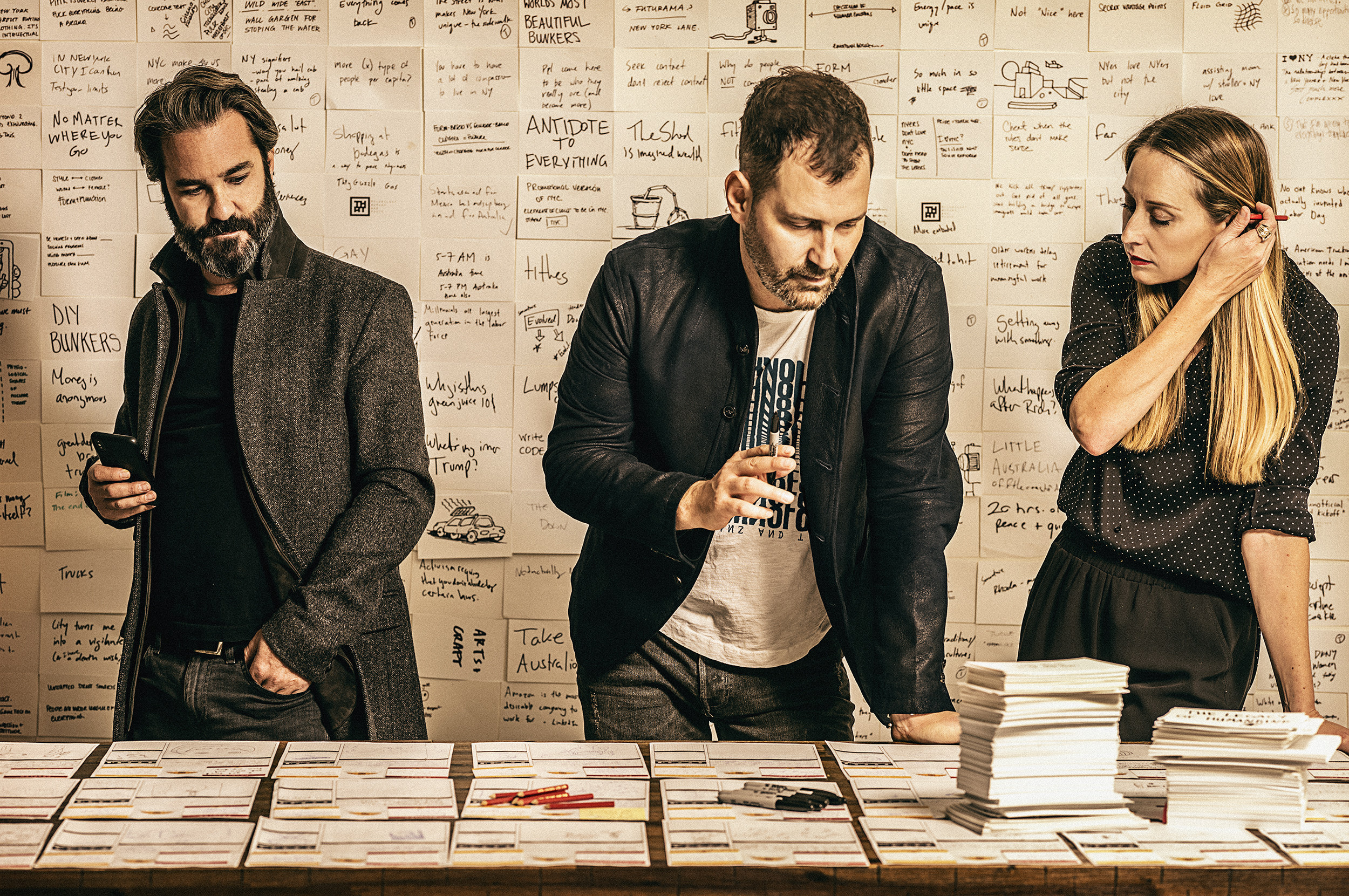 Reading Time:
2
minutes
M&C Saatchi Worldwide today announced that it has purchased a minority interest in Technology, Humans and Taste (THAT), a Canal Street creative shop whose nontraditional approach is attracting brands such as Nike, Michael Kors, IBM, Kayak, The Kraken Rum, DKNY, Casper Mattress and Grubhub.
"As a network, we are committed to bringing our clients creative solutions that address the constantly shifting communications landscape," said Moray Maclennan, Worldwide CEO at M&C Saatchi. "THAT has a completely new approach that nets consistently unique ideas – lots of them. We're confident that bringing them into the network will push us all to stretch creatively and bring truly modern solutions to our clients."
THAT Co-Founder/CEO David Kalvert said, "We've built THAT with the reliability of a traditional agency in our client services, strategy and production groups, to support our nontraditional creative department. M&C Saatchi is a network known for affording autonomy to entrepreneurs. They're the right partner to help scale our model in a way that supports our creative process."
THAT's nontraditional approach is best represented through its proprietary 'Creative Dim Sum' methodology – a series of strategic workshops in a dinner party setting that inspire collaboration between subject matter experts, professional creatives and brand executives to drive breakthrough thinking.
"We designed every aspect of the Creative Dim Sum process to hold ourselves accountable to delivering original thinking, diverse perspectives and unexpected solutions for our clients. It's collaborative nature requires experienced and trusting partners at every level and this was the perfect solution to grow our offering," said THAT Co-Founder/CCO Nathan Phillips.
The creative product resulting from Dim Sum is presented to clients as a "menu" of 25 strategic creative ideas, which the agency and clients collaboratively shape into a truly bespoke campaign. Recent examples include an augmented reality (AR) App to transform the big-box shopping experience, and an interactive film for one of the country's top retailers that welcomes kids to test toys and share their favorites with Santa.
THAT will work alongside M&C Saatchi's New York agency hub, SS+K, to drive creative excellence among the North American division of the network. Born from politics, SS+K is known for its iconic work as the youth agency of record for both Obama campaigns, the development of LiveStrong's yellow band, and the creation of HBO's multiple Cannes award-winning brand campaign, "Awkward Family Viewing." SS+K's current clients include Samsung, Wells Fargo, The Bill & Melinda Gates Foundation, among others.
Phillips worked for SS+K from 2011-2013. M&C Saatchi Co-Chair and SS+K Co-founder Rob Shepardsonsaid, "Nathan did some of the best work we've done when he was at SS+K and we're blown away by what he and Dave have created at THAT. We think our two very different agencies complement each other in ways that add up to a unique and powerful offering."
This investment will help the boutique agency scale rapidly and bring its innovative creative process to even more clients looking for truly modern marketing solutions.
Oprah Winfrey and UMass Lowell raise over $3 million for scholarships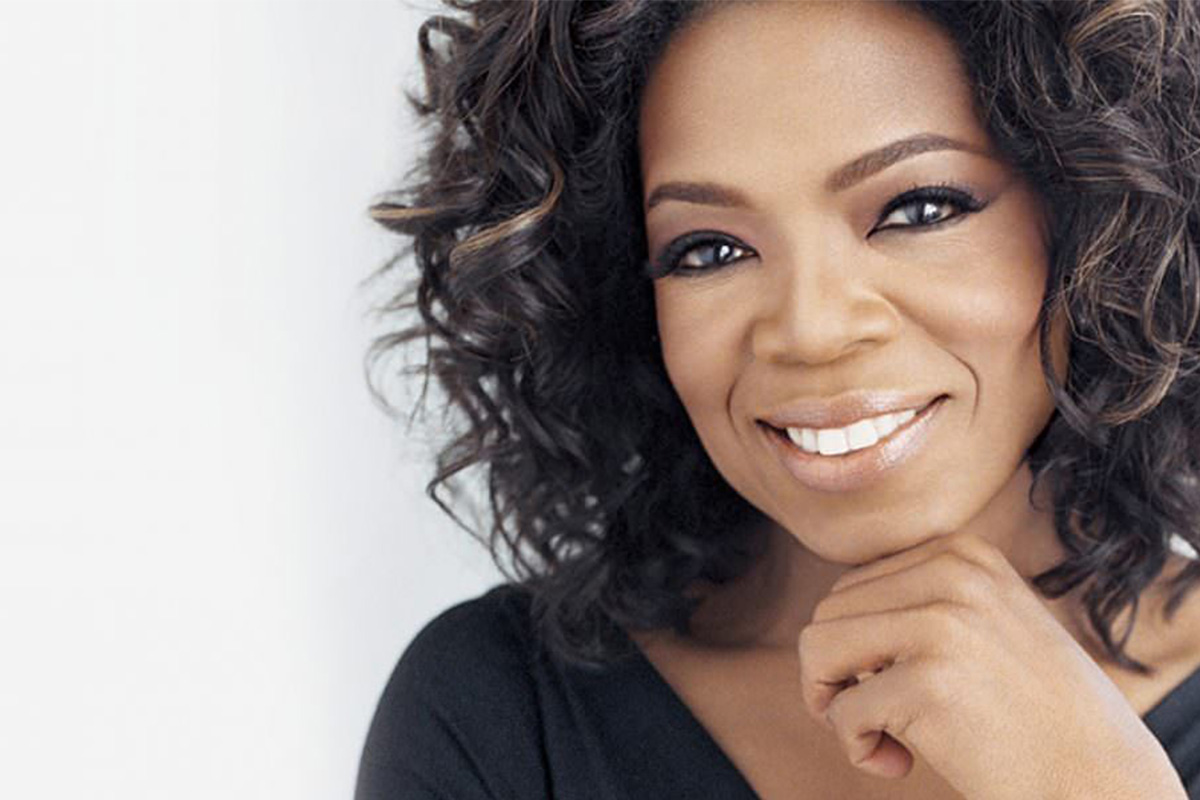 Reading Time:
2
minutes
First Oprah Winfrey Scholars announced at night filled with cheers and laughter
UMass Lowell thought it was saving the biggest news of the night for the end.
Oprah Winfrey had even bigger news.
After Chancellor Jacquie Moloney announced that UMass Lowell had raised more than $1.5 million for scholarships at the Chancellor's Speaker Series Nov. 15, Winfrey pledged on stage to match it.
Visit https://www.uml.edu/News/press-releases/2018/oprah-speaker-series.aspx to see Oprah Winfrey Scholar bios and to download video and photos.
More than 6,000 people listened to the nearly 90-minute conversation between Winfrey and Moloney, which touched on education, gratitude, "The Oprah Winfrey Show," her work with children in South Africa, a 10-day visit with Nelson Mandela and her commitment to living a life of purpose and service.
Earlier in the day, Winfrey met with more than 200 UMass Lowell students for a master class that provided students with the opportunity to ask her questions.
The evening concluded with the introduction of the first six Oprah Winfrey Scholars and the presentation to Winfrey of an honorary doctor of humane letters degree by UMass President Marty Meehan, UMass Board of Trustees Chairman Rob Manning and Chairman of the Committee on Academic and Student Affairs Trustee Imari Paris Jeffries.
"Oprah Winfrey's visit will provide scholarship support for UMass Lowell for years to come," Moloney said. "We are so honored to share an evening with one of the most powerful and most positive people on Earth."
Asked by Moloney why she had decided to spend her night at UMass Lowell, Winfrey pointed to the goal of the Chancellor's Speaker Series, saying she decided to come when she learned the university would use the event to raise money for scholarships.
Lowell was also on Winfrey's radar thanks to one of her Oprah's Book Club recommendations: "House of Sand and Fog" by UMass Lowell English professor and best-selling author Andre Dubus III. Winfrey said Dubus was one of the few authors she featured who wrote her a personal thank you note, something that stuck with her.
Moloney and Winfrey also discussed the value of education, including offering a standing ovation to the many teachers in the audience.
"The only way you change a life is by changing the way someone thinks about their life and you do that with education," Winfrey said.
Winfrey ended the night with a piece of advice for the audience.
"I try to do the right thing even when no one is looking," she said. "When you don't know what to do, do nothing until you do know. There is that still, small voice inside of you that always – always – has the answer."
UMass Lowell is a national research university located on a high-energy campus in the heart of a global community. The university offers its more than 18,000 students bachelor's, master's and doctoral degrees in business, education, engineering, fine arts, health, humanities, sciences and social sciences. UMass Lowell delivers high-quality educational programs, vigorous hands-on learning and personal attention from leading faculty and staff, all of which prepare graduates to be leaders in their communities and around the globe. www.uml.edu
World-class sounds of L-Acoustics K2 now in Arena of Stars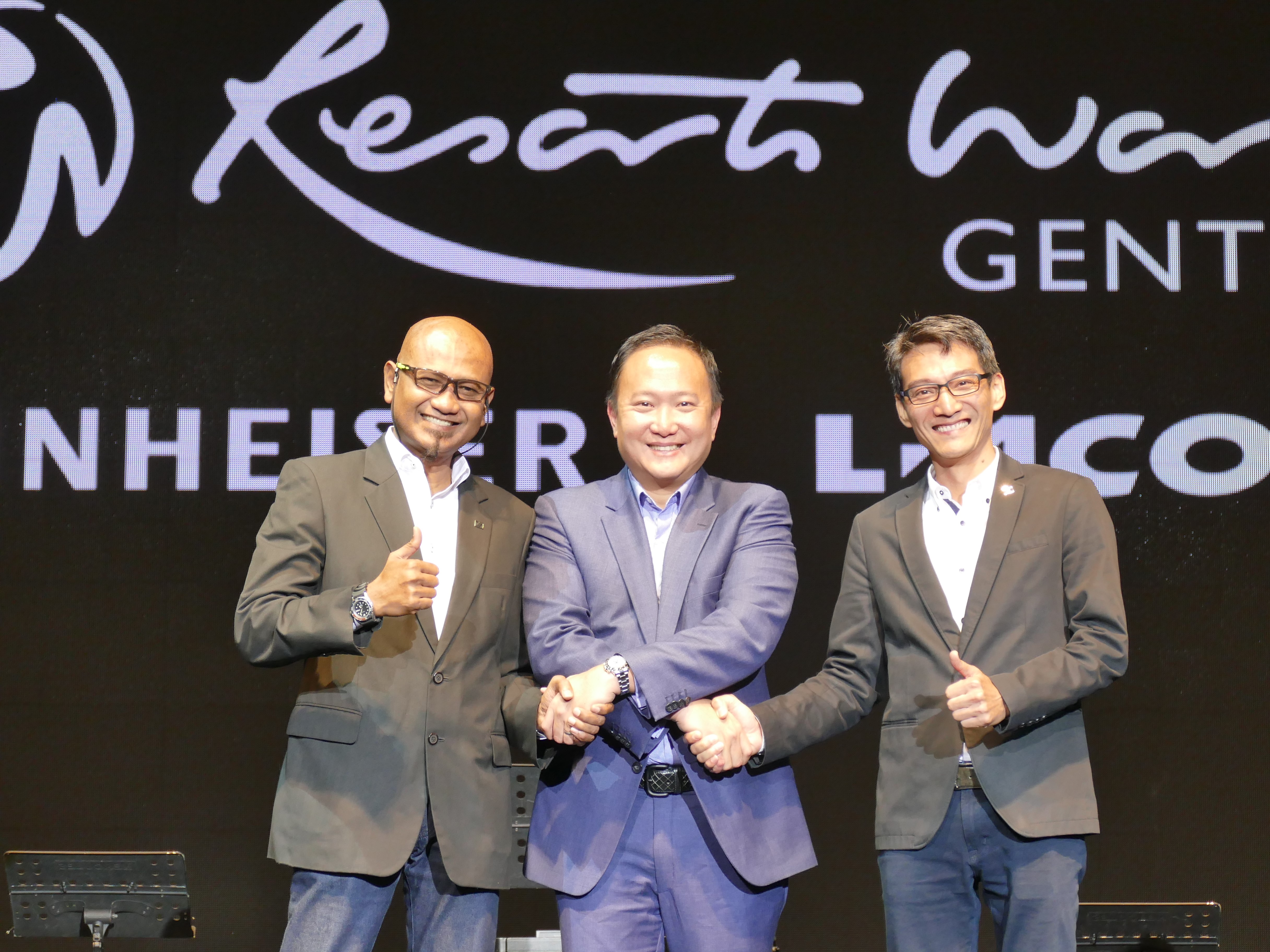 Reading Time:
4
minutes
Music, it has been said, is the universal language of mankind. Which is why is it all the more important that the music that we bask in is rousing and magnificent. With the recent installation of the new L-Acoustics K2 sound system at the Arena of Stars, Resorts World Genting is once again raising the bar for sonic bliss in Malaysia, ensuring that the music delivered by the arena's star-studded list of international performers is clear, crisp and comprehensive.
Having made its public debut at the recent Il Divo Timeless Tour Live in Genting last month, a few select guests of Resorts World Genting got a chance to experience this state-of-the-art sound system up close and personal. Represented by Sennheiser Asia in Singapore and Malaysia, L-Acoustics is a French professional audio specialist that is driven to continuously engineer an unforgettable audio experience for listeners through equipment under its L-Acoustics, L-ISA, Blububbles and Simea brands. Guests were introduced to the technical prowess and full product range of L-Acoustics through a captivating presentation, with a specific focus on the L-Acoustics K2 system adapted for Arena of Stars which showed how the venue was mapped out with the system.
The installation of the L-Acoustics K2 system into the Arena of Stars took incredibly meticulous planning to create and integrate, since it had to conform to the existing layout and infrastructure of the cherished stage. Four K2 array clusters — two 12-box arrays at the front, and two 10-box arrays at the sides — ensure that the sound of musical superstars such is projected outwards to the audience with beautiful precision. Four stacks of L-Acoustics K1-SB subwoofers bring the music's bass to life, while eight KARA enclosures placed in line with KS-28 subwoofers ensure that sound fills the arena evenly and marvellously, with no feedback, reflection or dead spaces no matter where the listener is. The entire system is driven by four LA4X and twenty LA12X amplified controllers, the most powerful equipment available in the L-Acoustics family.
"We are thrilled that Resorts World Genting chose L-Acoustics for the Arena of Stars to deliver outstanding sound quality for their musical shows and live concert events," said Vince Tan, Vice President of Sales for Pro Audio Solutions at Sennheiser Asia. "We have worked very closely with L-Acoustics for many successful years, and their reputation for delivering powerful, precise and consistent audio quality to our customers and audiences across Asia is second-to-none. The K2 sound system installed here at the Arena of Stars is the very same state-of-the-art system used in international music festivals such as Coachella and Tomorrowland, and the choice of top touring artistes like Adele, Pink and Jacky Cheung. With a stellar track record for technical riders and impeccable audio quality, the L-Acoustics K2 sound system will raise performances here to glorious new heights."
To put the system to the test, guests were then treated to a 30 mins musical performance by the band "John Thomas & Friends". John Ashley Thomas, one of Malaysia's most in-demand drummers delivered a performance that filled the arena along with his bandmates playing the bass, guitar, saxophone, keyboard and a lead vocalist who hit all the right notes with her raspy vocals. John has performed with several international acclaimed artists, including A-Mei, Jacky Cheung, David Tao, Lo Ta-yu, Jonathan Lee. Moving from the classic funky R&B hit 'Ain't Nobody' by the legendary Chaka Khan to delicate acoustic arrangements 'Chinese Dude from Cheras', an original composition by John Thomas & Friends as well as electro funk number 'Chunky' by Bruno Mars, the session proved the quality and the versatility of the system in transforming the energy of the musicians into musical reproductions of unsurpassable clarity.
"The Arena of Stars averages eight international concerts and eight corporate events each month, a demanding schedule that requires a first-rate sound system that is as reliable as it is outstanding," said Kevin Tann, Vice President of Promotions and Entertainment for Resorts World Genting.
"The L-Acoustics K2 sound system has already debuted to rave reviews in our recent concerts, and the feedback has been amazing. At the recent sold-out Kenny G concert held here, I found that someone could enjoy the system from every single section in the arena. Our audiences can now hear the difference clearly, able to pick out every change in timbre, modulation in pitch or subtleties of cadence clearly as the musical wave sweeps and reverberates around our arena without a single note of dissonance. This is the best arena sound system that money can buy, and we have made this significant investment because we believe that our audiences deserve only the best and Arena of Stars is the only concert hall in Malaysia that has this system offering our audience the best sounds. We've found that over the years, artistes have started to demand more in terms of the quality delivered through the sound system and we've fulfilled that with L-Acoustics," said Kevin.
The L-Acoustics K2 sound system showcase at Arena of Stars, Resorts World Genting was supported by Tegas Broadcast & Multimedia Sdn Bhd – a leading systems integration service provider for the broadcasting sector in Malaysia and long-term logistics partner of Sennheiser Asia. Tegas Broadcast & Multimedia Sdn Bhd offers a comprehensive range of broadcasting services and solutions across Promotional Tools, Planning & Design, Network Management & Maintenance, Onsite Systems Integration, and Technical Support.
Guests at the event included notable concert organisers such as Unusual, Biz Trends, JS Entertainment, IMC Live and Macpiepro.
For more information, please visit www.rwgenting.com or call +60-3-2718 1118.