The Mummy Tuck: Procedure Aims to Restore Postpartum Body Confidence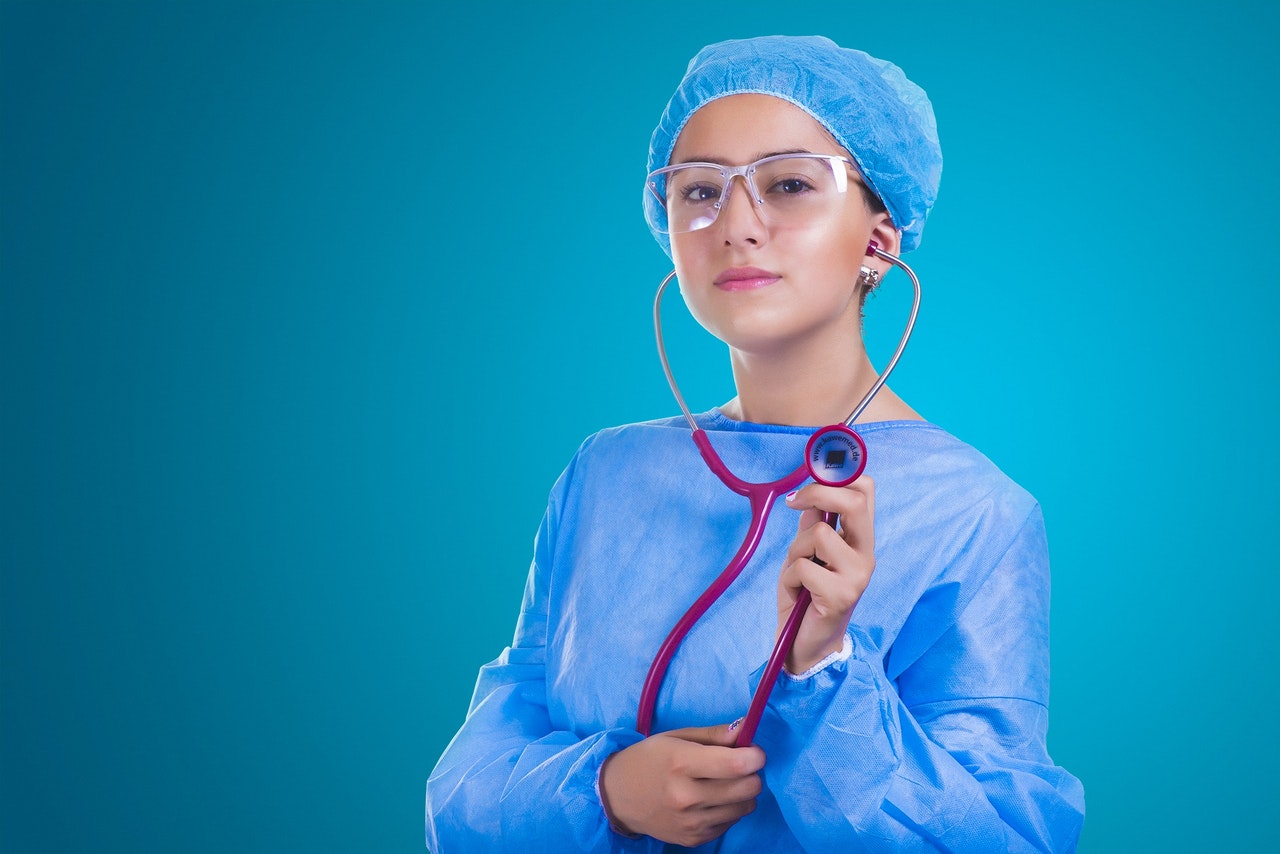 Reading Time:
3
minutes
Nearly two years ago, Kelly, then 46, realized diet and exercise alone was not going to get her back to her pre-baby body. The mother of two children, currently aged eight and eleven, hadn't worn a pair of jeans in nearly ten years and decided to explore her options. Now, the 48-year-old happily wears jeans, and even a bikini, with confidence. The reason – the Mummy Tuck.
Post-pregnancy, there are many new-moms who can bounce back to their pre-baby bodies through exercise and eating healthy. However, some women can't get rid of the belly pooch, no matter how many SoulCycle or Pilates classes they push through. Anna, a 46-year-old mother of two children aged seven and five, was hesitant about the Mummy Tuck at first, but after doing some Internet research she knew it was the right path forward. "I initially thought 'no way', but after having the kids I was never the same." Anna says, "I lost all of this weight and the extra skin bothered me so much. I started looking online at before and afters and thought 'that's pretty amazing'."
Both Kelly and Anna came across Power Plastic Surgery, an all-female private practice, through some Google searches. They both knew they wanted a female doctor, as Kelly says, "because who knows a woman's body better than a woman." Dr. Stephanie Power works with her Mummy Tuck patients to restore their body confidence post-pregnancy.
The tummy isn't the only area that adjusts during pregnancy. A Mommy Makeover, which addresses both the abdomen and breasts, are becoming increasingly popular. "Mommy makeover — cosmetic breast surgery and tummy tuck — is one of the most common procedures in my practice," says Dr. Power. "While pregnancy may be possible after a tummy tuck, it is recommended to wait until finished having children before undergoing this surgery. The results of a tummy tuck would be compromised otherwise. I make similar recommendations to women considering cosmetic breast surgery if planning a pregnancy in the near future."
"I wasn't overweight, I just had this excess of skin," says Kelly. "There was nothing I could do to get rid of it. I felt guilty going out there and spending money on this instead of my family or taking a vacation. Dr. Power's reassurance that there's absolutely nothing else I could do to get rid of the skin, and that it will make a huge difference really played a huge role in adjusting my thinking – that I wasn't dieting enough or working out enough. I just couldn't change it and it was nice to have that reassurance."
Referred to in the medical field as an Abdominoplasty, the procedure improves abdominal contour, corrects excess abdominal skin and tissue and repairs the rectus diastasis (those "six pack" muscles). Basically, it helps to vanish love handles, muffin tops and create that coveted hourglass shape.
Anna was initially worried that a visit to the plastic surgeon's office would be a frustrating experience, with the doctor pointing out all her flaws. "Dr. Power had a very nice approach. After watching TV shows you think you are going to go in and the plastic surgeon is going to draw on you and tell you everything that's wrong. She didn't do that at all. Often doctors have an arrogance and she was like to talking to a regular person," Anna explains.
Post surgery, the patient remains overnight until the following morning for observation and pain control. Anna had her procedure back in June and notes the recovery is similar to when she had a C-Section. She didn't experience any complications.
When asked if they would do the procedure again should they have to, both didn't hesitate in responding, "yes". Anna adds, "It couldn't have been any better than it was, mostly because of Dr. Power, she knows her stuff. I felt really confident with her and knew things weren't going to go sideways."
The Mummy Tuck is performed under general anesthetic. Patients are generally able to return to work within 1 – 2 weeks but should refrain from heavy lifting for 4 – 6 weeks. For more information, or to request an interview with Dr. Power, please contact Gillian DiCesare, gd@overcat.com.

Trampoline parks may cause more severe trauma than at home trampoline use
Reading Time:
2
minutes
New research compares injuries sustained at commercial jump parks versus home trampolines
According to new research published in the January 1, 2019 issue of the Journal of the American Academy of Orthopaedic Surgeons, trampoline parks and jump parks have been linked to a higher percentage of total fractures among pediatric and adult patients, including lower extremity fractures, fractures in adults, open fractures and surgical fractures when compared with home trampolines.
"Recreational jump parks have gained popularity with children and adults as this business venture has skyrocketed across the U.S. over the last five years," said Ryan Voskuil, MD, lead study author and orthopaedic surgeon at University of Tennessee Health Center. "The safety of jump parks is largely unknown across all ages although it has been generally advertised as safe by jump park promoters."
The U.S. Consumer Safety Commission estimates more than 100,000 emergency department (ED) visits were related to trampoline use across the United States in 2014.
The study authors aimed to establish a baseline of mechanisms, injury patterns, surgical interventions, and overall severity of injuries sustained at jump parks as seen among children and adults in comparison to home trampolines. Over a two-year period, 439 patients were identified within a university healthcare network and treated for trampoline-related injuries. Of these injuries:
More injuries occurred on home trampolines than at jump parks (66 percent versus 34 percent). However, jump parks resulted in a higher percentage of severe injuries with 55 percent diagnosed with a fracture or dislocation compared to 44 percent on home trampolines.
Both adult and pediatric patients had higher rates of fractures or dislocations when participating at a jump park versus on a home trampoline.
Adults experienced a 45 percent fracture rate at jump parks versus 17 percent on home trampolines.
Children experienced a 59 percent fracture rate at jump parks versus 47 percent on home trampolines.
Adults with jump park-related injuries were more than twice as likely to have surgery than with home trampoline-related injuries (23 percent versus 10 percent). "The more severe injuries experienced at jump parks when compared to home trampolines may be caused by less coordinated falls and high-flying acrobatics seen at these facilities," explained Dr. Voskuil. "Both adults and children that visit jump parks should understand the risks involved before participating. The study findings could be especially helpful as an emphasis on public safety continues to be placed on injury prevention in the face of rising health care expenses."
The authors concluded that future research is needed to further evaluate the societal and economic impact of jump park related injuries and referenced safety recommendations from the American Academy of Orthopaedic Surgeons position statement and the American Academy of Pediatrics rules and regulations to help reduce the risk of trampoline-related injuries.
Medline Awarded General Urology Agreement with Premier Inc.
Reading Time:
2
minutes
New contract focuses on standardizing practice and products to reduce catheter-associated urinary tract infections
Medline has been awarded a group purchasing agreement for General Urology with Premier Inc. Effective March 1st, the new agreement allows Premier members, at their discretion, to take advantage of special pricing and terms pre-negotiated by Premier for the ERASE CAUTI Comprehensive Care Solution including all of its product bundles, Foley catheters and insertion trays, bladder scanners, the Men's Liberty Acute external catheter, intermittent catheters and trays, urine meters, drain bags, leg bags, securement devices, and irrigation syringes and trays.
"This leverages an existing contract we have with Premier for bladder scanners and expands it to include our comprehensive product offering," says Medline Urology Division President Sarah Dickinson. "We offer everything our customers need to provide exceptional, patient-centered care, from our ERASE CAUTI Standardization Bundle which was designed by nurses for nurses, to ensure proper insertion technique through its intuitive layout, to our bladder scanners with exclusive BladderPoint® technology, and a full range of supporting products and educational resources."
Between 12 and 16 percent of adult hospital inpatients will have an indwelling urinary catheter (IUC) at some time during their hospitalization, and each day the indwelling urinary catheter remains, a patient has a 3 to 7 percent increased risk of acquiring a catheter-associated urinary tract infection (CAUTI). The Medline Urology Team worked with clinical leaders in hospitals nationwide to develop an effective and easy-to-adopt process that combines clinical thinking with product and educational resources to help providers achieve their CAUTI prevention goals and drive sustainable practice change. The ERASE CAUTI Comprehensive Care Solution addresses four key areas: Discovery Assessment, Product Solutions, Education & Training, and Outcomes Reporting. Premier members will have access to all four aspects of the Solution as part of this new contract.
Premier is a leading healthcare improvement company, uniting an alliance of more than 4,000 U.S. hospitals and health systems and approximately 165,000 other providers and organizations to transform healthcare. To learn more, Premier members can go to www.Medline.com/erase-cauti.
Innovega Launches Equity Crowdfunding Campaign with SeedInvest
Reading Time:
1
minute
Innovega Inc., a company developing stylish, lightweight, wearable displays that feature a high-resolution, panoramic field of view for virtual and augmented reality, has launched an equity crowdfunding round with New York-based SeedInvest.
Innovega's eMacula™ is a wearable display system that includes a patented disposable soft contact lens ("smart lenses") and a range of display eyewear ("smart glasses"). eMacula provides a synthesis of comfort, appearance and visual benefits that's unavailable in other AR/VR products – which are typically encumbered by heavy, obtrusive headsets or eyewear with a narrow display field.
SeedInvest enables individuals to invest in private companies and has successfully funded more than 150 companies from its network of more than 200,000 investors, including an initial Innovega funding round in 2018. The new funds will allow Innovega to accelerate commercialization, including a Phase III FDA clinical investigation for its smart contact lenses.
Innovega's licensing business model allows for multiple manufacturing and distribution partners to bring eMacula to market, configured for various applications. Innovega's first use case is engineered for the visually impaired and has been supported by grants from the National Eye Institute of the National Institutes of Health.
"The visually impaired require a wide-field-of-view display to optimize image amplification while enjoying a useful span of content," said Innovega Co-Founder Jerome A. Legerton. "We are grateful for the NIH grants that allow us to progress our development, prepare for commercialization, and leverage this success in responding to unmet needs of large consumer markets."
Innovega's patent portfolio of 26 filed patent applications and 13 granted U.S. patents spans the company's proprietary Enhanced Retina Technologies, including the system of contact lenses and smart glasses and key sub-systems such as eye tracking.
To learn more about the opportunity for equity investment during the current limited-time funding round, visit SeedInvest.com.