The Mummy Tuck: Procedure Aims to Restore Postpartum Body Confidence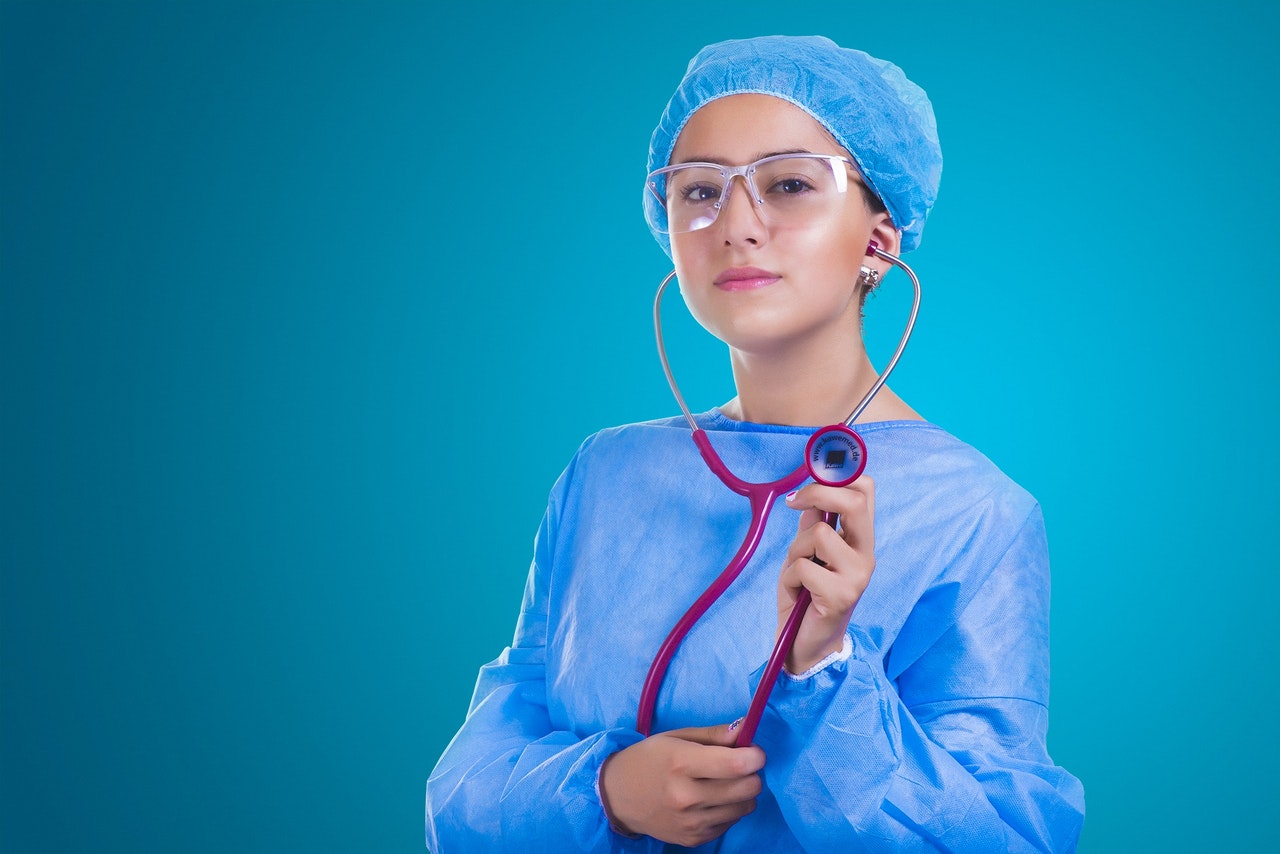 Reading Time:
3
minutes
Nearly two years ago, Kelly, then 46, realized diet and exercise alone was not going to get her back to her pre-baby body. The mother of two children, currently aged eight and eleven, hadn't worn a pair of jeans in nearly ten years and decided to explore her options. Now, the 48-year-old happily wears jeans, and even a bikini, with confidence. The reason – the Mummy Tuck.
Post-pregnancy, there are many new-moms who can bounce back to their pre-baby bodies through exercise and eating healthy. However, some women can't get rid of the belly pooch, no matter how many SoulCycle or Pilates classes they push through. Anna, a 46-year-old mother of two children aged seven and five, was hesitant about the Mummy Tuck at first, but after doing some Internet research she knew it was the right path forward. "I initially thought 'no way', but after having the kids I was never the same." Anna says, "I lost all of this weight and the extra skin bothered me so much. I started looking online at before and afters and thought 'that's pretty amazing'."
Both Kelly and Anna came across Power Plastic Surgery, an all-female private practice, through some Google searches. They both knew they wanted a female doctor, as Kelly says, "because who knows a woman's body better than a woman." Dr. Stephanie Power works with her Mummy Tuck patients to restore their body confidence post-pregnancy.
The tummy isn't the only area that adjusts during pregnancy. A Mommy Makeover, which addresses both the abdomen and breasts, are becoming increasingly popular. "Mommy makeover — cosmetic breast surgery and tummy tuck — is one of the most common procedures in my practice," says Dr. Power. "While pregnancy may be possible after a tummy tuck, it is recommended to wait until finished having children before undergoing this surgery. The results of a tummy tuck would be compromised otherwise. I make similar recommendations to women considering cosmetic breast surgery if planning a pregnancy in the near future."
"I wasn't overweight, I just had this excess of skin," says Kelly. "There was nothing I could do to get rid of it. I felt guilty going out there and spending money on this instead of my family or taking a vacation. Dr. Power's reassurance that there's absolutely nothing else I could do to get rid of the skin, and that it will make a huge difference really played a huge role in adjusting my thinking – that I wasn't dieting enough or working out enough. I just couldn't change it and it was nice to have that reassurance."
Referred to in the medical field as an Abdominoplasty, the procedure improves abdominal contour, corrects excess abdominal skin and tissue and repairs the rectus diastasis (those "six pack" muscles). Basically, it helps to vanish love handles, muffin tops and create that coveted hourglass shape.
Anna was initially worried that a visit to the plastic surgeon's office would be a frustrating experience, with the doctor pointing out all her flaws. "Dr. Power had a very nice approach. After watching TV shows you think you are going to go in and the plastic surgeon is going to draw on you and tell you everything that's wrong. She didn't do that at all. Often doctors have an arrogance and she was like to talking to a regular person," Anna explains.
Post surgery, the patient remains overnight until the following morning for observation and pain control. Anna had her procedure back in June and notes the recovery is similar to when she had a C-Section. She didn't experience any complications.
When asked if they would do the procedure again should they have to, both didn't hesitate in responding, "yes". Anna adds, "It couldn't have been any better than it was, mostly because of Dr. Power, she knows her stuff. I felt really confident with her and knew things weren't going to go sideways."
The Mummy Tuck is performed under general anesthetic. Patients are generally able to return to work within 1 – 2 weeks but should refrain from heavy lifting for 4 – 6 weeks. For more information, or to request an interview with Dr. Power, please contact Gillian DiCesare, gd@overcat.com.

Hemp Bombs Releases CBD-Infused Sleep Gummies For People With Insomnia, Sleep Problems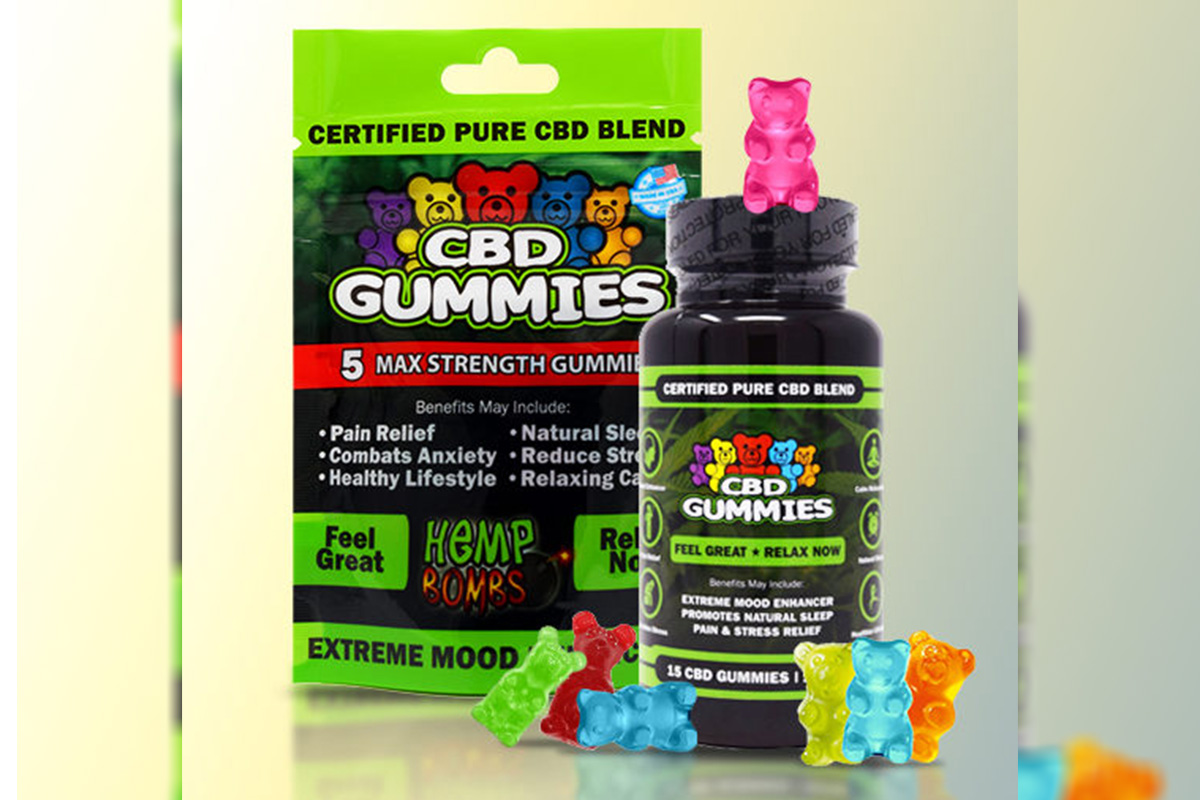 Reading Time:
1
minute
1 in 3 Americans don't get enough sleep, and insomnia costs the U.S. workforce billions of dollars in lost productivity every year. Enter CBD Sleep Gummies from leading CBD brand Hemp Bombs. These all-natural treats contain a potent amount of CBD and other calming botanicals to help you fall asleep without counting sheep.
"We want our customers to feel healthy, happy and enjoy an increased quality of life," said Vince Gillen, VP of Sales for Hemp Bombs. "Our CBD Sleep Gummy Bears are designed to help people fall asleep faster and get a quality night's rest."
More and more Americans are using CBD as an alternative to prescription medications. Celebrities including Whoopi Goldberg, Seth Rogen, and Morgan Freeman have joined the movement and endorsed CBD's wellness benefits.
What Is CBD?
CBD, or Cannabidiol, is a compound extracted from both Hemp and Marijuana plants. Hemp Bombs only sources CBD from high-grade Industrial Hemp and uses only pure CBD for product formulation. Hemp Bombs products contain no THC, or Tetrahydrocannabinol, the compound in Marijuana known for intoxication.
CBD has been shown to potentially reduce inflammation and pain while boosting calmness and relaxation, which makes it an ideal choice for people struggling with insomnia and sleep health. Each chewy gummy combines a concentrated 15mg dose of pure CBD with the natural calming properties of Melatonin to promote restful sleep and morning wakefulness.
To learn more about Sleep Gummies and Hemp Bombs products, including CBD Vape E-Liquid and CBD Oil, click here.
The St. James Announces Youth Futsal League In Partnership With National Capital Soccer League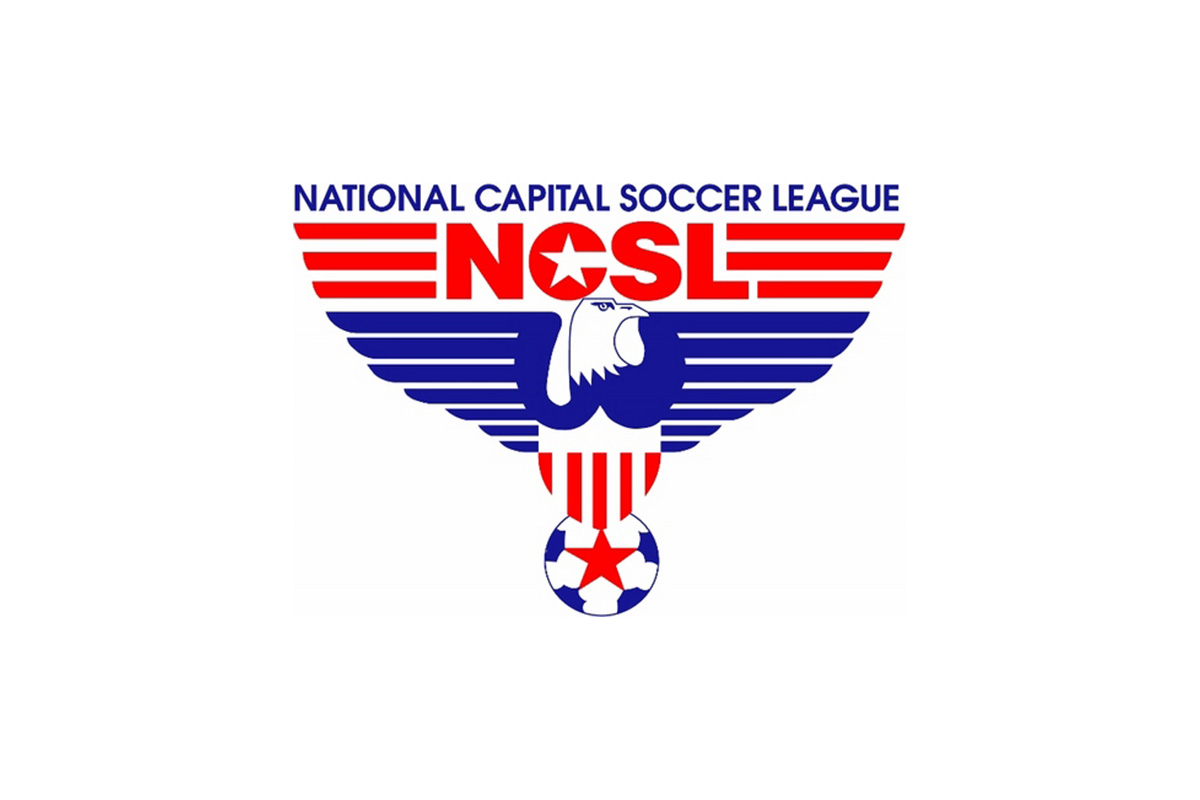 Reading Time:
2
minutes
Greater Washington region's premier sports, wellness and active entertainment destination launches comprehensive new futsal league with the region's largest youth soccer organization
The St. James today announced the launch of its new youth futsal league, in partnership with the National Capital Soccer League (NCSL), the leading youth soccer league serving the Greater Washington region. The new Futsal League offered by The St. Jamesand NCSL will give thousands of youth players in NCSL member clubs a preferred opportunity to play futsal in one of the area's leading sports and entertainment destinations.
"We're absolutely thrilled to partner with NCSL," said Craig Dixon, co-founder and co-CEO of The St. James. "Their work with youth athletes in the Greater Washington region is truly remarkable, and we're excited to work with NCSL to offer some of the best competitive futsal opportunities in the region at The St. James by pairing their great brand and significant organizational reach with our world-class resources."
"Having spent many years in the world of youth soccer, I'm very excited to be joining with the incredible team at NCSL to grow futsal in the Greater Washington region," said Doug Homer, Director of Soccer and Futsal at The St. James. "Their broad programming has already fostered an incredible appetite for soccer across the region, and we're looking forward to working alongside them with the launch of this new futsal league."
Founded nearly 50 years ago, NCSL is among America's largest and longest-running youth soccer leagues. It brings together 72 clubs with approximately 1,100 teams and 30,000 players for more than 11,000 matches each year. Matches for teams participating in The St. James Youth Futsal League presented by NCSL will be held in The St. James's Court House, giving teams from across the region the opportunity to play futsal in a premium setting.
"We couldn't be happier about partnering with The St. James," said Ryan Rich, Executive Director of NCSL. "The St. James boasts best-in-class facilities and programming, it offers an accessible, centrally located campus and above all, the team there is dedicated to the holistic growth of each and every athlete that walks through their doors. This is going to be a great opportunity for our stakeholders and their members to experience futsal and develop as athletes and competitors through this new partnership."
"Futsal is a dynamic, exciting, and fast-paced sport that focuses a player's attention on the details of ball-mastery, technique, and improvisation," said Richard Smith, President of NCSL. "Through the introduction of futsal, we will be able to offer to thousands of area NCSL players the opportunity to improve their skills during the winter months and to further enhance their love for soccer, all at a world-class facility in The St. James."
The futsal league will serve players ages 8 to 18. NCSL and The St. James will work together to schedule matches at the team-to-team level in order provide the most appropriate and competitive game-day experience for all NCSL stakeholders. League play will begin the weekend of December 8-9. Families, coaches and athletes interested in this programming can request more information by contacting futsal or visiting https://thestjames.co/ncsl.
Feed the Children Transforms Hunger Into Hope through Annual No Hunger Holidays Campaign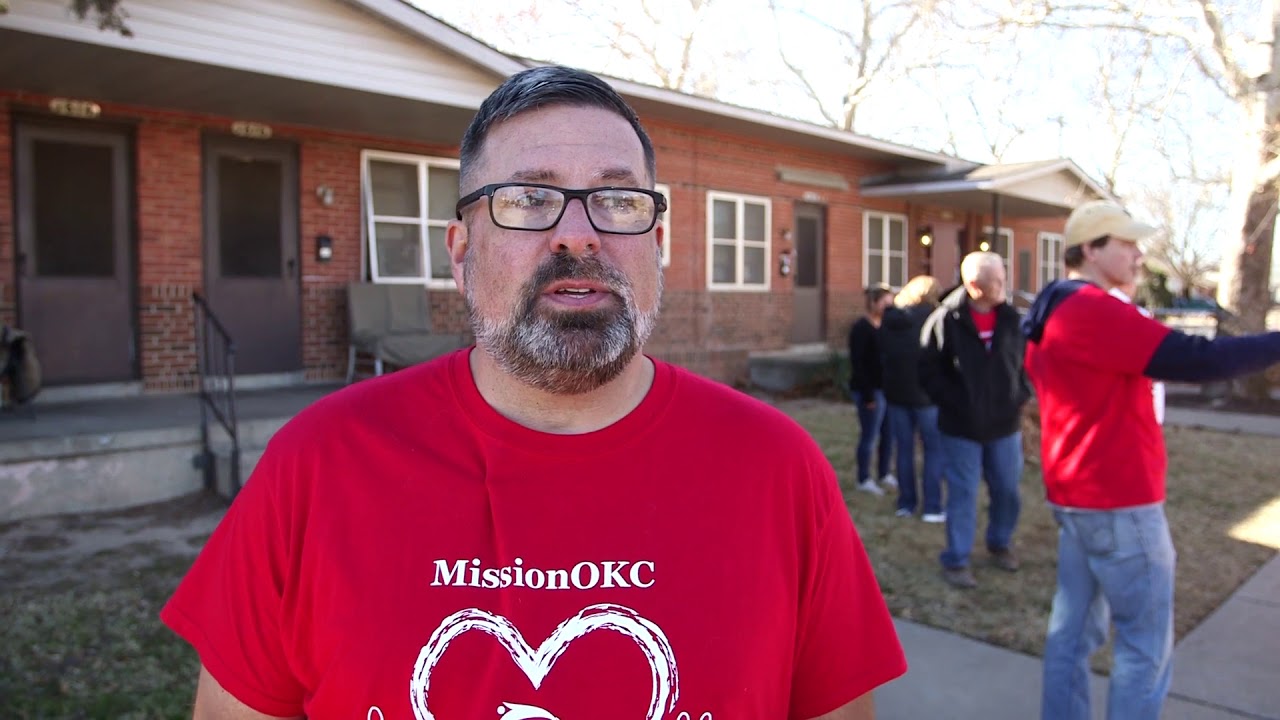 Reading Time:
2
minutes
This November, Feed the Children launched its No Hunger Holidays campaign to feed thousands of families across the United States throughout the holiday season. With the help of many corporate and community partners, volunteers and donors, Feed the Children is working to bring a brighter holiday to vulnerable children by providing struggling families with much-needed food and daily essentials.
No Hunger Holidays is a campaign designed to feed families during the holidays, as well as bring awareness to the important issue of childhood hunger. With 6.5 million children in the U.S. living in food-insecure households, many feel left out of the festivities while their parents are concerned with just making ends meet.
That's the reason why Feed the Children has planned many community events across the country with corporate and local partners to transform hunger into hope during this season of giving. At each community event, families will receive a 25-pound box of food; a 10-pound box of much-needed essentials such as shampoo, conditioner, lotion and personal-care items; a 5-pound box of Avon products; as well as additional items like books, toys and more.
In addition to community events, Feed the Children is encouraging people around the world to use #ShareYourGood on social media to share the good they are doing or that they are seeing happen in their own communities. The goal is to raise awarenss on the issue of hunger in our own back yard, as well as spread holiday cheer to children through the power of good.
"We believe that no child should go to bed hungry, especially during a time full of warmth, love and sharing," said Travis Arnold, Feed the Children president and CEO. "But the reality is, millions of children in our own backyard face this hardship every day. Thanks to our generous partners, we are able to help these families rest a little easier knowing they don't have to worry about where their next meal is coming from this holiday season."
Visit feedthechildren.org/nohungerholidays to learn how you can activate the #ShareYourGood challenge and give back during No Hunger Holidays.