iMorph Smart Technologies, Inc. – Launching Smart Wearable Technology Solution For Smoking Cessation Clinical Trial To Demonstrate Efficacy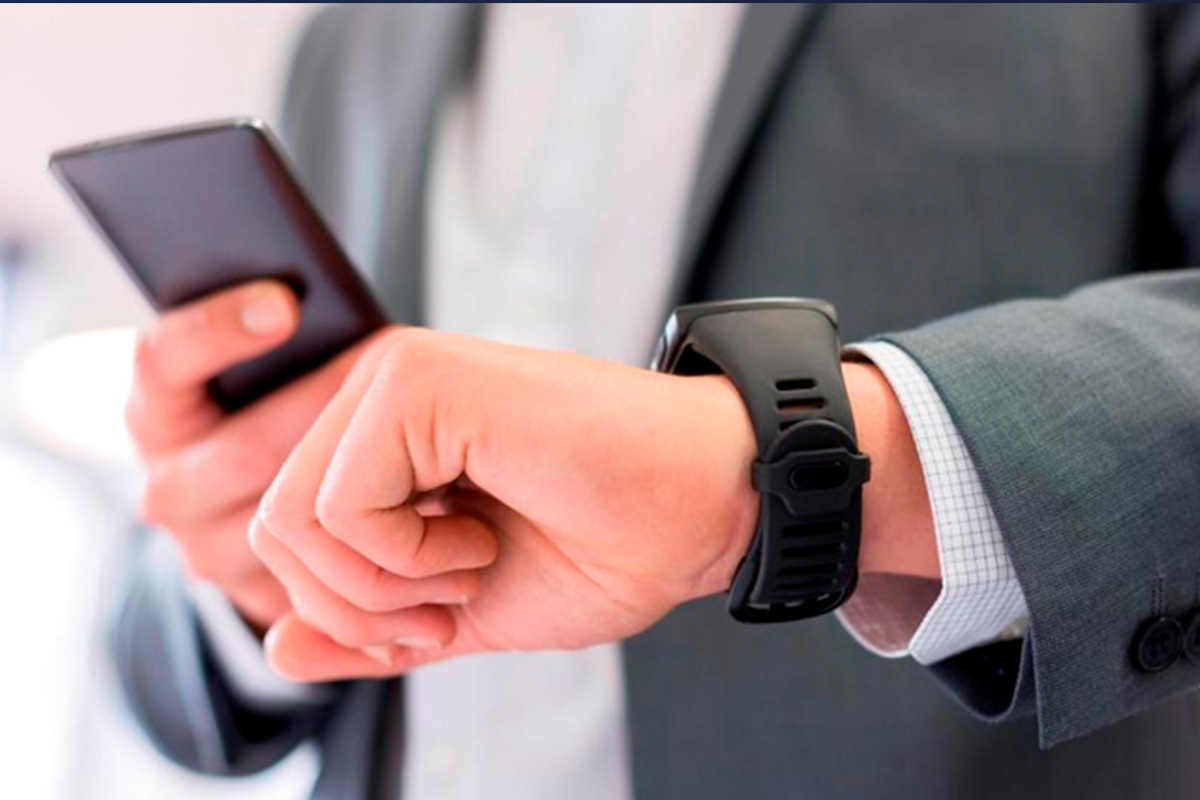 Reading Time:
2
minutes
"CigFree SmartBand" is The First All-Natural Healthy Non-Invasive Low-cost Affordable Solution for Quitting Smoking
iMorph Smart Technologies, Inc. (iMorph) www.imorphed.com, is a privately held company that integrates wearable smart technology to automate self-help psychology to stop or reduce undesirable negative personal behaviors. iMorph announced today its flagship smoking cessation product, CigFree SmartBand, is being readied as a prototype for its clinical trial to demonstrate efficacy for quitting smoking.
Adrian Vargas, CEO, reported, "The smoking cessation market in the US is reaching $7 billion annually. There are 38 million cigarette smokers in America. 40% will attempt to stop each year. 7% succeed of which, half relapse. Current solutions include: expensive drugs that block neuroreceptors to wean smokers off cigarettes; Ingesting nicotine as a replacement therapy that is costly and generally ongoing; and Vaping e-cigarettes to replace cigarette smoking. Reports show vaping is causing other health problems, and are a costly undertaking. Smoking is one of the biggest killers. Approximately $170 billion and $150 million is spent annually on related health problems and lost productivity respectively."
Younis Zubchevich, COO, added, "We have configured CigFree, our first-generation smart wearable device prototype to detect the act of smoking in real time. We've paired our smartBand with our Phone App, and enable smokers to record, in their own voice, a series of affirmations regarding personal health choices. When CigFree detects the act of smoking, it signals the App to notify smokers to listen to their prerecorded messages while smoking, ensuring CigFree's self-help solution is delivered exactly the time it is needed. Other solutions and Apps require full attention to implement. CigFree is seamless, automated for ease of use and never forgets to remind smokers. Affirmations have been successfully used by people for centuries to achieve specific personal goals."
Younis Zubchevich continued, "iMorph, with two Credentialed investigators, will conduct an IRB approved 30-day open-label design study to assess the extent to which use of CigFree leads to a significantly greater cessation or reduction of smoking. Efficacy will be based on daily reports of cigarette usage and researchers' findings of baseline-ending changes in blood pressure, oxygen saturation and pulmonary functioning typically found among people who have stopped smoking."
Asceneuron Initiates Neuroimaging Trial for Tau Modifier ASN120290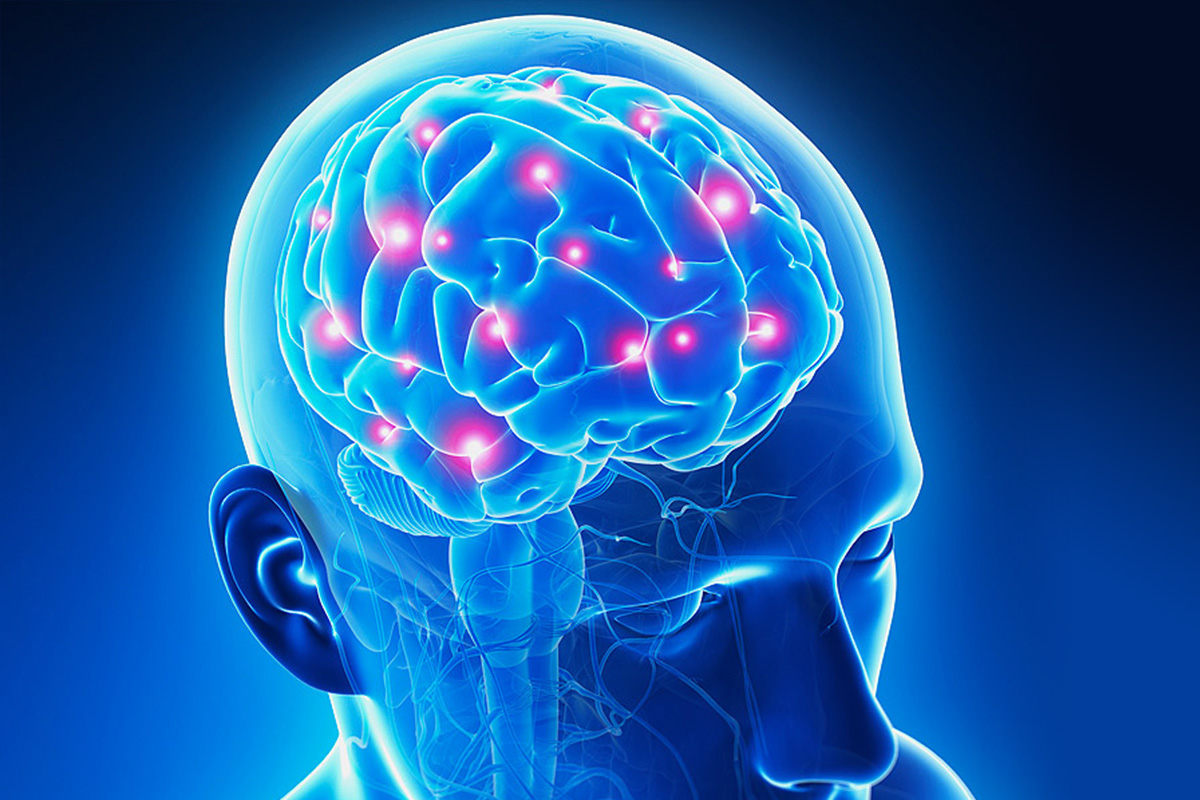 Reading Time:
2
minutes
Major milestone in development of novel treatment for progressive supranuclear palsy and other tau-related dementias
Asceneuron SA, an emerging leader in the development of innovative small molecules for the treatment of neurodegenerative diseases, announced today it has commenced a new clinical trial of its lead asset, ASN120290. The study aims to quantify target engagement of ASN120290 in the human brain using positron emission tomography (PET) to help guide dose selection for a planned clinical efficacy trial in PSP. ASN120290 has the potential to become a first-in-class treatment for progressive supranuclear palsy (PSP), a rapidly progressing rare neurodegenerative disorder, and other tau-related dementias.
ASN120290 is a selective inhibitor of the O-GlcNAcase enzyme and was recently granted Orphan Drug Designation by the US Food and Drug Administration (FDA) for the treatment of PSP. Its therapeutic potential has been demonstrated in preclinical studies with a profound reduction in the accumulation of toxic aggregates of the tau protein into neurofibrillary tangles. Neurofibrillary tangles are now widely recognized as the main cause of neurodegeneration and clinical symptoms in the majority of dementia cases, including Alzheimer's disease (AD).
Dirk Beher, Chief Executive Officer and Founder of Asceneuron, commented:
"The application of PET imaging to demonstrate that a drug molecule reaches its intended therapeutic target in the brains of living human beings has become best practice in CNS drug discovery. PET imaging provides tremendous value to accelerate clinical development programs. The PET imaging data will be critical for dose selection in subsequent studies with ASN120290. We are excited about this new clinical trial with ASN120290 which demonstrates our continuing commitment to bring urgently needed treatments to patients with PSP and other tau-related neurodegenerative diseases."
PET imaging is a non-invasive method to quantify the binding of ASN120290 to the O-GlcNAcase enzyme in the living human brain. In this study, a specific enzyme inhibitor-derived imaging agent (PET tracer) will be administered either alone or after a pre-dose of ASN120290 in healthy volunteers. Once the PET tracer is introduced into the bloodstream, it crosses the blood-brain barrier and binds directly to the O-GlcNAcase enzyme inside brain cells. When ASN120290 is given prior to the tracer, it binds to the same enzyme in the brain thereby blocking the binding of the subsequently administered PET tracer. This decrease of PET tracer binding can be quantified, thereby allowing to calculate O-GlcNAcase enzyme occupancy by ASN120290.
Top scientists at Swiss conference reported promising leads on microbial triggers of Alzheimer's, says Dr. Leslie Norins, CEO of Alzheimer's Germ Quest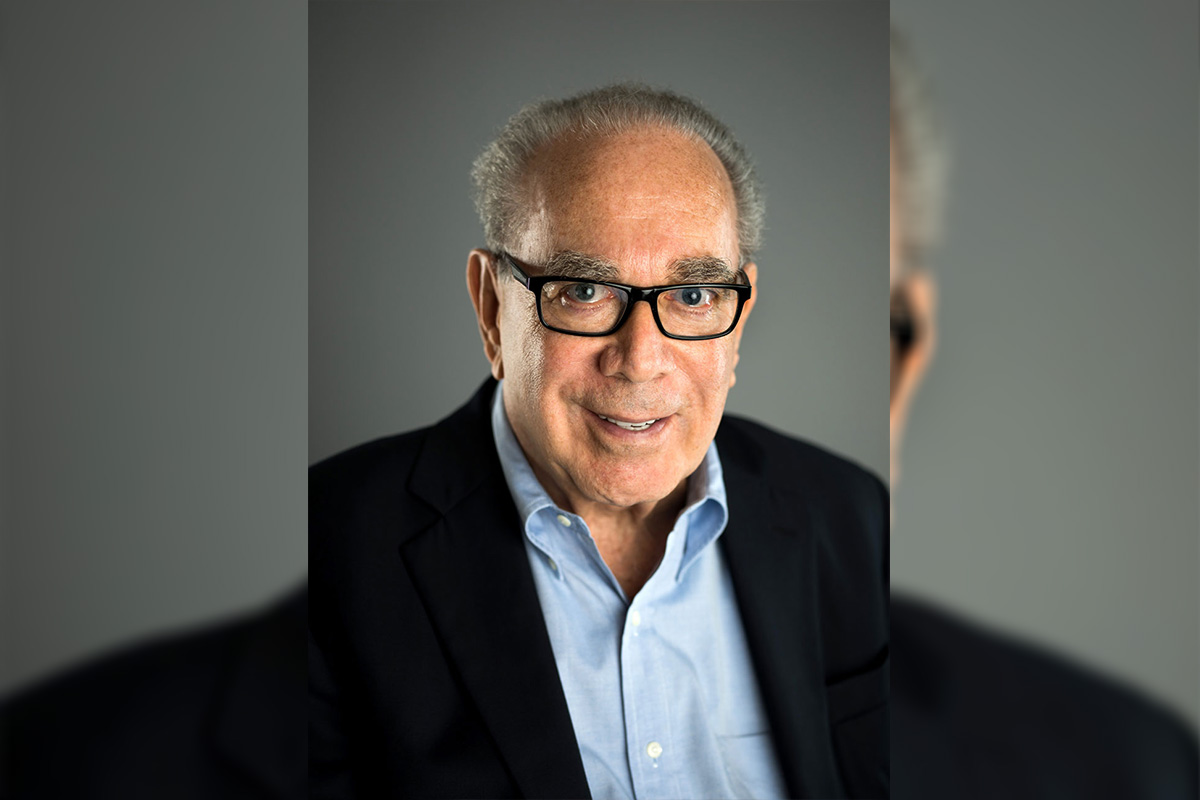 Reading Time:
2
minutes
Leading researchers from the U.S., U.K., and Europe at a Swiss conference last month reported progress on incriminating several infectious agents as possible triggers of Alzheimer's disease, says Leslie Norins, MD, PhD, a speaker and CEO of Alzheimer's Germ Quest, Inc. The independent advocacy group sponsors the $1 million challenge award for the scientist who proves a "germ" of some sort causes Alzheimer's.
Dr. Norins says this breadth of serious evidence from credentialed investigators in several countries confirms his group's decision to offer the $1 million challenge award as a help to continuing momentum for examining microbes.
He says several participants informally told him their proposals to pinpoint the role of the bacterial and viral suspects were stalled because the major grant agencies seem prejudiced against funding investigations of any microbe as the root cause of Alzheimer's. Instead, they are allocating most of the billions of Alzheimer's research dollars available worldwide this year to additional studies of the same two brain proteins favored for two decades, amyloid plaques and tau tangles.
The principal categories of infectious agents discussed were herpes viruses, spirochetes, and chlamydia. An unusual bacterium, Bartonella, was also flagged. The new view of brain amyloid as an innate immune defense, rather than "trash", was also presented.
Gingivitis (infected gums) received attention from three speakers, because the oral spirochetes which multiply in the inflamed tissue around the teeth can access the brain. Even ordinary tooth brushing can send showers of these supposedly harmless germs into the bloodstream. Dr. Judith Miklossy, conference chair, reported spirochetes, found in the brains of Alzheimer's patients, could manufacture the amyloid seen, but other attendees believed it was produced by brain cells and not microbes.
The event, held in Crans-Montana, was organized by the Prevention Alzheimer International Foundation, Switzerland.
Alzheimer's Germ Quest, Inc. is a public benefit corporation headquartered in Naples, Florida. Its mission is to accelerate and deepen the search for an infectious organism possibly causing Alzheimer's disease. It neither solicits nor accepts outside donations.
SOURCE Alzheimer's Germ Quest, LLC
Nurofen and Pain UK Mobilise 24 People, That Suffered From Body Pain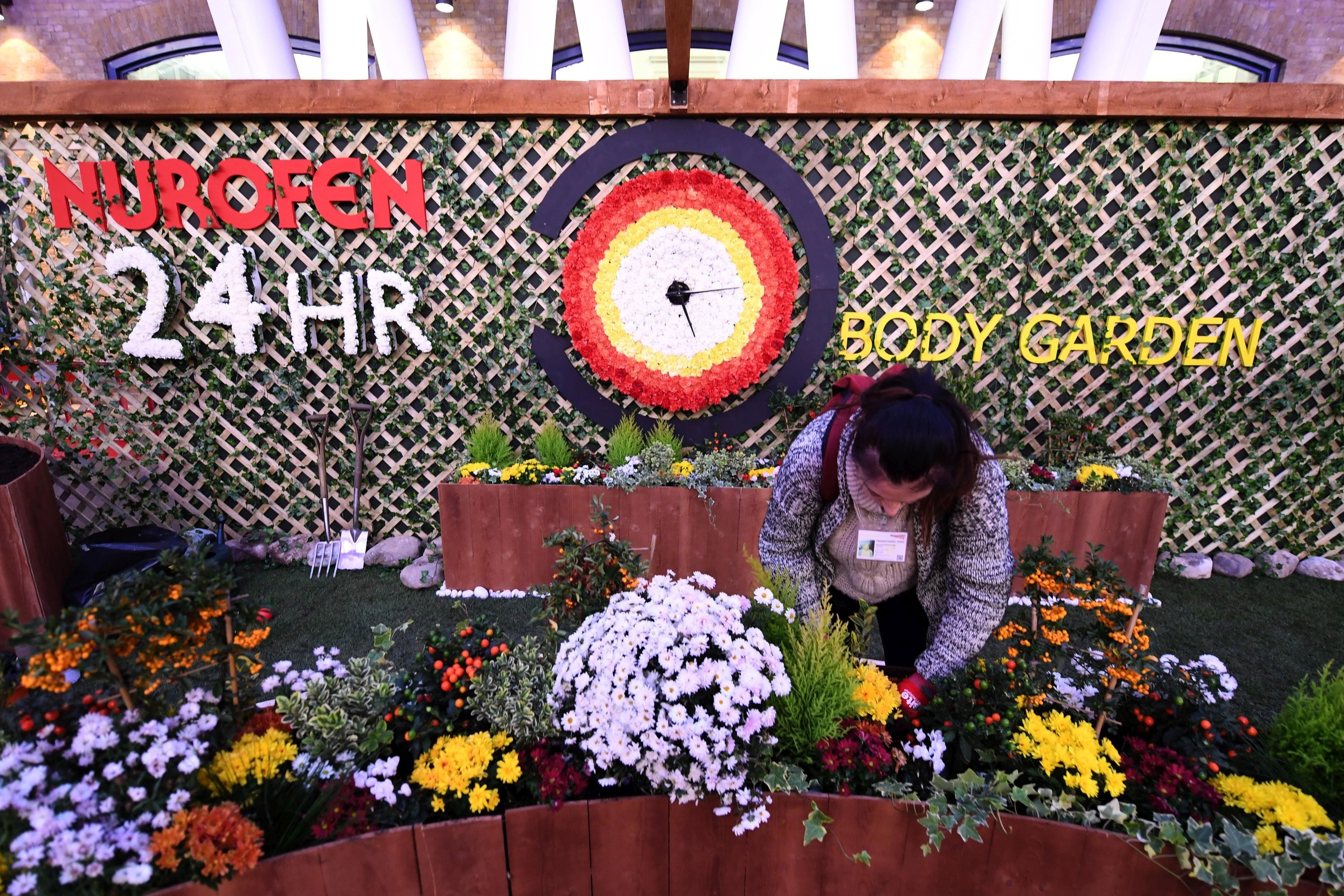 Reading Time:
4
minutes
Nurofen and Pain UK Mobilise 24 People, That Suffered From Body Pain, to Help Build a Pop-Up Body Garden in 24 Hours and Showcase What Can be Achieved When Not Held Back by Pain
Almost 10 million Britons suffer from pain most days resulting in a major impact on their quality of life and more days off work[1]
The pain barrier can hinder people from embracing activities they love like gardening and cause them to miss out on the proven health and wellbeing benefits
Nurofen celebrates the launch of the UK's only 24 hour clinically-proven pain relief ibuprofen patch, by constructing an interactive Body Garden in London's Kings Cross Station in just 24 hours. Nurofen's Know More Pain campaign is encouraging people to understand more about everyday pain: how to manage it effectively; and how keeping active, be it in the garden or elsewhere, is key. If you know more about pain it can help you embrace life with one less barrier.
To view the Multimedia News Release, please click:
https://www.multivu.com/players/uk/8440151-nurofen-and-pain-uk-build-popup-body-garden/
The 24 volunteers, who have previously experienced body pain, helped to build the garden alongside experts, and are testament to what can be achieved when you are relieved from body pain. However, new survey findings from Know More Pain found that body pain is sometimes ignored and goes unaddressed.[2]
Body pain is one of the most commonly experienced pains, affecting approximately 77% of people in the UK over a given month, versus 61% who suffer from headache (according to a 2017 survey).[3]However, it is often disregarded with only 20% of people in the UK saying they would treat body pain right away compared to half who treat a headache immediately.[2] Furthermore, many body pain sufferers experience uncertainty about how to treat it. Only 20% of people claim to be confident when it comes to pain self-care.2
The survey also revealed that 58% of Brits said they are less active in the winter months and often feel less happy as the days become shorter and colder.2 42% of people said that when they are more physically active, they tend to have less aches and pains, and 54% said that when they suffer pain being active and doing activities such as gardening, is something they miss the most.2
Body pain has a big impact on society. Musculoskeletal problems (including back pain, neck and upper limb problems) accounts for around 30 million working days lost due to sickness each year.[4]Physical activity such as gardening is important to help maintain strength and flexibility in our joints and muscles, says Noel Wicks, Pharmacist. "Body pain can have a range of effects including poor mood, impact on family members, sex life, productivity at work and physical activity. I would encourage people to learn more about body pain and take steps to address it, so they can go on enjoying their life. The pharmacy is a great source of advice and support on body pain."
Gardening expert David Domoney comments on the wellbeing benefits of gardening: "Gardening is a great way to lift your mood, and being engaged in the natural world is good for us. In the winter people often shy away from the garden, but it's an easy way to keep active and provides a breadth of mental and physical benefits, while keeping your garden ship shape all year round. As it is physically demanding, there are simple steps people can take to get the most out of their gardening experience. My advice is to take regular breaks, stretch before and after, change positions frequently, don't overdo it."
The Know More Pain Body Garden was constructed in 24 hours by 24 people who had previously experienced body pain, working alongside expert garden designers. It offers visitors the chance to learn more about the impact of body pain, how it can be managed and what it feels like to experience body pain. It will also bring rural idyll to a city location creating an environment that will encourage people to engage with the educational aspects and also interact with the beauty of the garden – who will be able to resist taking a selfie of the colourful garden in its unusual location?
The 'round the clock' topical pain relief provided by Nurofen's new medicated patch targets joint and muscle pain. It works by delivering ibuprofen directly to the site of pain over 24 hours, to provide relief in a convenient and easy to wear design.[5]
Nurofen is a proud supporter of Pain UK, who support people living with pain in the UK. To demonstrate its support of the charity, Nurofen is making a donation for every selfie, post, like or share of The Body Garden posted on Twitter, Facebook and Instagram, using the hashtag #KnowMorePain*.
Antony Chuter, Chair of Pain UK, comments: "We are pleased to be associated with Nurofen and support their Know More Pain campaign which endeavours to educate people about pain and effective self-care. Improving people's wellbeing and helping people make the most of life is worth supporting."
The Nurofen Joint & Muscular Pain Relief 200mg Medicated Plaster is indicated for pain relief of muscular strains or sprains close to the joint of the upper or lower limb. The innovative design is flexible and provides easy & mess-free application to relieve joint and muscular body pain so you can get back to doing what you love, gardening or otherwise.
Job code: UK/N/0818/0066
Date of preparation: October 2018