iMorph Smart Technologies, Inc. – Launching Smart Wearable Technology Solution For Smoking Cessation Clinical Trial To Demonstrate Efficacy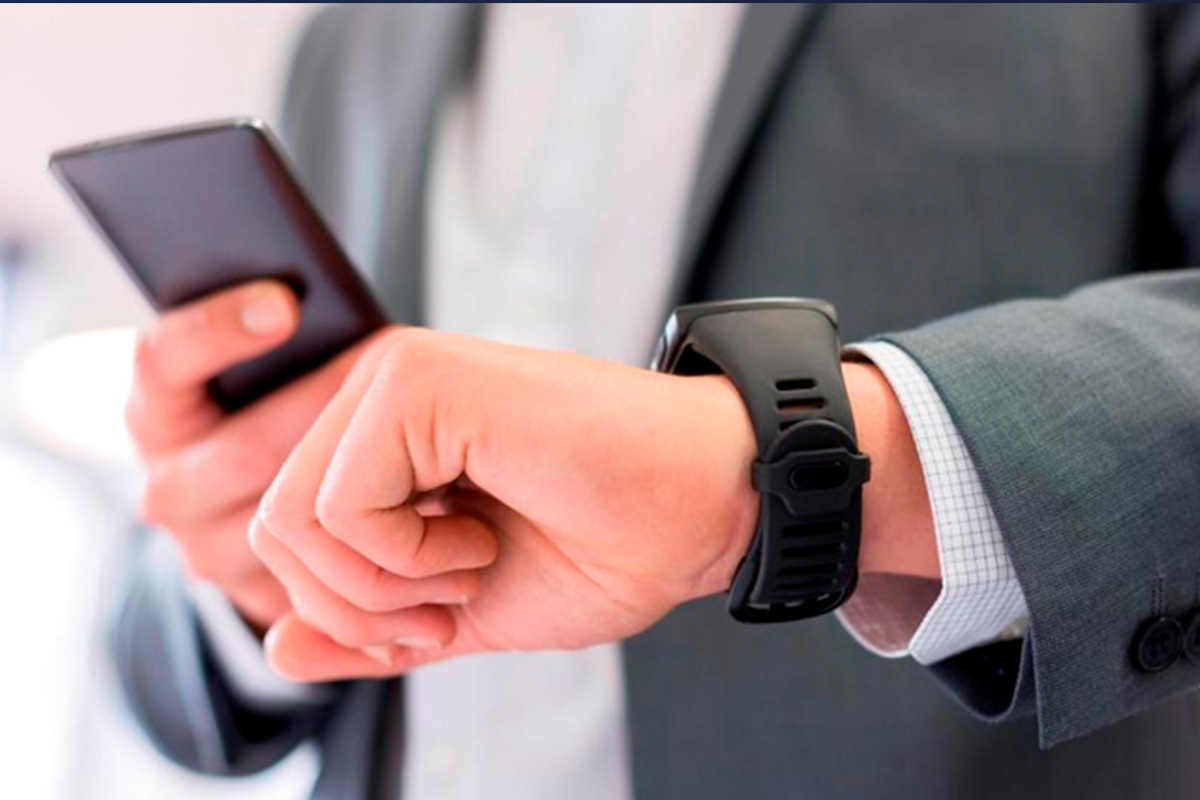 Reading Time:
2
minutes
"CigFree SmartBand" is The First All-Natural Healthy Non-Invasive Low-cost Affordable Solution for Quitting Smoking
iMorph Smart Technologies, Inc. (iMorph) www.imorphed.com, is a privately held company that integrates wearable smart technology to automate self-help psychology to stop or reduce undesirable negative personal behaviors. iMorph announced today its flagship smoking cessation product, CigFree SmartBand, is being readied as a prototype for its clinical trial to demonstrate efficacy for quitting smoking.
Adrian Vargas, CEO, reported, "The smoking cessation market in the US is reaching $7 billion annually. There are 38 million cigarette smokers in America. 40% will attempt to stop each year. 7% succeed of which, half relapse. Current solutions include: expensive drugs that block neuroreceptors to wean smokers off cigarettes; Ingesting nicotine as a replacement therapy that is costly and generally ongoing; and Vaping e-cigarettes to replace cigarette smoking. Reports show vaping is causing other health problems, and are a costly undertaking. Smoking is one of the biggest killers. Approximately $170 billion and $150 million is spent annually on related health problems and lost productivity respectively."
Younis Zubchevich, COO, added, "We have configured CigFree, our first-generation smart wearable device prototype to detect the act of smoking in real time. We've paired our smartBand with our Phone App, and enable smokers to record, in their own voice, a series of affirmations regarding personal health choices. When CigFree detects the act of smoking, it signals the App to notify smokers to listen to their prerecorded messages while smoking, ensuring CigFree's self-help solution is delivered exactly the time it is needed. Other solutions and Apps require full attention to implement. CigFree is seamless, automated for ease of use and never forgets to remind smokers. Affirmations have been successfully used by people for centuries to achieve specific personal goals."
Younis Zubchevich continued, "iMorph, with two Credentialed investigators, will conduct an IRB approved 30-day open-label design study to assess the extent to which use of CigFree leads to a significantly greater cessation or reduction of smoking. Efficacy will be based on daily reports of cigarette usage and researchers' findings of baseline-ending changes in blood pressure, oxygen saturation and pulmonary functioning typically found among people who have stopped smoking."
Bodyscan: 6,000 Scans Show Fat Mass Index (FMI) Is the True Measure of Body Fat
Reading Time:
2
minutes
Technology measures fat to within a single gram
Bodyscan has revealed that body mass index or even body fat percentages are not the best measures of body fat, using data gathered from 6,000 scans.
Using dual-energy X-ray (DEXA) technology that measures body fat precise to a single gram, Bodyscan has shown that the best measure of fatness is a number most of us have never heard of – Fat Mass Index (FMI).
A person's FMI is how much fat they carry for their height and it can only be established with a highly accurate measurement of the subject's body fat as delivered by Bodyscan's £100,000 DEXA scanners.
The accuracy of Bodyscan's scan data shows that the measurements most people rely on all suffer from a fundamental problem.
"Weight, BMI and even body fat percentage are all single numbers trying to take account of two completely unrelated things – fat and muscle," explains Philip Chant, managing director of Bodyscan. "As a result, they can all change without any change in body fat at all."
Many people already know that body mass index (BMI) is unreliable because it doesn't apply to muscular people and is inconsistent across ethnicities.
But even body fat percentage, which many people now obsess over and regard as the best measure of body fat, can hide the true picture because it, too, is skewed by muscle mass. That means someone's body fat percentage can be low simply because they have high muscle.
"Bodyscan sees plenty of muscular gym-goers who have a low body fat percentage, but they fall off their chair when the DEXA body scan reveals they are actually carrying an unhealthy amount of fat," says Chant. "That's why fat mass index is so much better; it's unaffected by muscle or total weight.
Bodyscan recommends a healthy FMI is between 3.5-6.0 for men and 5.0-7.5 for women.
Bodyscan's DEXA technology also measures visceral fat, the dangerous unseen fat that lurks around organs and is linked to type-2 diabetes, heart disease and colon cancer.
Swiss Enrollment Begins for FLEX Vessel Preparation System: The BELONG Study
Reading Time:
2
minutes
VentureMed Group, Inc., a medical device company that develops and markets innovative interventional vascular solutions, announced enrollment of the first patients in the BELONG Study – BEnefit of arterial vessel preparation by LONGitudinal micro-incisions before drug eluting balloon angioplasty of the superficial femoral and popliteal arteries.
The primary objective of this clinical study is to evaluate lumen patency at twelve months obtained by preparation of vessels with the FLEX Vessel Preparation System prior to conventional endovascular recanalization of the SFA and PA. The FLEX System creates long parallel linear micro-incisions in all plaque morphologies to prepare an ideal vessel environment to facilitate drug-coated balloon angioplasty. The dynamic micro-incision technique of the FLEX system safely facilitates the treatment of difficult, diseased vessels, improving vessel compliance and acute lumen gain.
This prospective, single arm, non-randomized study will enroll up to 150 patients in Switzerland. Patients will exit from the study at the completion of their twelve-month follow-up. The primary investigator and co-investigator are Dr. Daniel Périard, Angiology, and PD Dr. Rolf P Engelberger, Angiology, HFR- Hôpital Cantonal Fribourg, respectively.
"We believe preparing arterial vessels by delivering parallel longitudinal micro-incisions with the FLEX System prior to drug-coated balloon angioplasty has the potential to demonstrate long-term clinical benefits for patients. Our early results have shown that arterial vessel preparation with the FLEX System resulted in improved lumen expansion and vessel compliance after drug-coated balloon angioplasty, with a corresponding reduction in the rate of dissection," said Dr. Periard. "We look forward to completing the BELONG Study and providing additional clinical evidence to demonstrate and better understand the benefits of vessel preparation with the FLEX System."
"VentureMed Group is honored that such an accomplished group of interventionalists at an outstanding medical center in Switzerland will be evaluating the FLEX System in a rigorous clinical trial to evaluate long term outcomes," said John Pigott, MD, Founder and Chief Science Officer of VentureMed Group, Jobst Vascular Institute, Promedica Healthcare Systems.
Prof Daniel Hayoz, Head of the Medical Clinic at HFR- Hôpital Cantonal Fribourg, introduced the BELONG Study at the VEITH 45th Annual Symposium in a presentation entitled Arterial Preparation Improves Outcomes of Drug Coated Balloon Angioplasty. A poster titled BEnefit of arterial preparation by LONGitudinal scoring before paclitaxel eluting balloon angioplasty of the superficial femoral and popliteal artery: concept and inclusion status of the swiss multicentric BELONGStudy won Best Poster at the 2018 Union of Vascular Societies of Switzerland UVSS Meeting in Lugano.
Dr. Periard will be presenting "BEnefit of arterial preparation by LONGitudinal scoring before paclitaxel eluting balloon angioplasty of the superficial femoral and popliteal artery (The BELONG Study): recruitment status and early results" at the Leipzig Interventional Course (LINC) on January 22, 2019 in Leipzig, Germany.
VentureMed Group will be exhibiting at the Leipzig Interventional Course (LINC) and the International Symposium on Endovascular Therapy (ISET) in January 2019.
EU and Canada Award €8.4 Million to iReceptor Plus Project to Ease Genomic and Health Data Sharing
Reading Time:
2
minutes
The new collaborative international project headed by Bar-Ilan University aims to promote human immunological data storage, integration and controlled sharing to enable personalized medicine
The European Union (EU) and the Canadian government have awarded €8.4 million to the international iReceptor Plus consortium, which is composed of more than 20 partners from 9 countries, to promote human immunological data storage, integration and controlled sharing for a wide range of clinical and scientific purposes.
The four-year project aims to develop an innovative platform to integrate distributed repositories of Adaptive Immune Receptor Repertoire sequencing (AIRR-seq) data for enabling improved personalized medicine and immunotherapy in cancer, inflammatory and autoimmune diseases, allergies and infectious diseases.
iReceptor Plus will enable researchers around the world to share and analyze huge immunological datasets taken from healthy individuals and sick patients that have been sequenced and stored in databanks in multiple countries.
The project received €7.85 million from the EU through the Horizon 2020 Research and Innovation Programme and an additional €800,000 from the Canadian government.
"Most AIRR-seq data is currently stored and curated by individual labs using a variety of tools and technologies," said Bar-Ilan University Associate Professor Gur Yaari, of the Alexander Kofkin Faculty of Engineering, who is the coordinator of iReceptor Plus. "The platform will lower the barrier to access and analyze large AIRR-seq datasets which will ease the availability of this important data to academia, industry and clinical partners."
Yaari added that iReceptor Plus would advance the understanding of immune responses, and thus provide new targets for therapies and new methods for monitoring therapeutic efficacy.
"We will offer a totally new class of biomarkers to support novel treatments," Yaari concluded. "The ability to share and compare AIRR-seq data will also promote the discovery of biomedical interventions that manipulate the adaptive immune system such as vaccines and other immunotherapies."
The project will support the sharing of public AIRR-seq data, while at the same time providing a mechanism for users to protect private data when such protection is required. The platform's software is free and open source, making it possible for the research community to extend and adapt the tools and technologies used in the project.
Through its academic, clinical and industrial partners, database nodes of the iReceptor Plus network will be established at several international sites to show its effectiveness in the context of both clinical and biopharma use-cases.
The iReceptor Plus project will hold its opening conference in Eilat, Israel on January 14-16, 2019.