iMorph Smart Technologies, Inc. – Launching Smart Wearable Technology Solution For Smoking Cessation Clinical Trial To Demonstrate Efficacy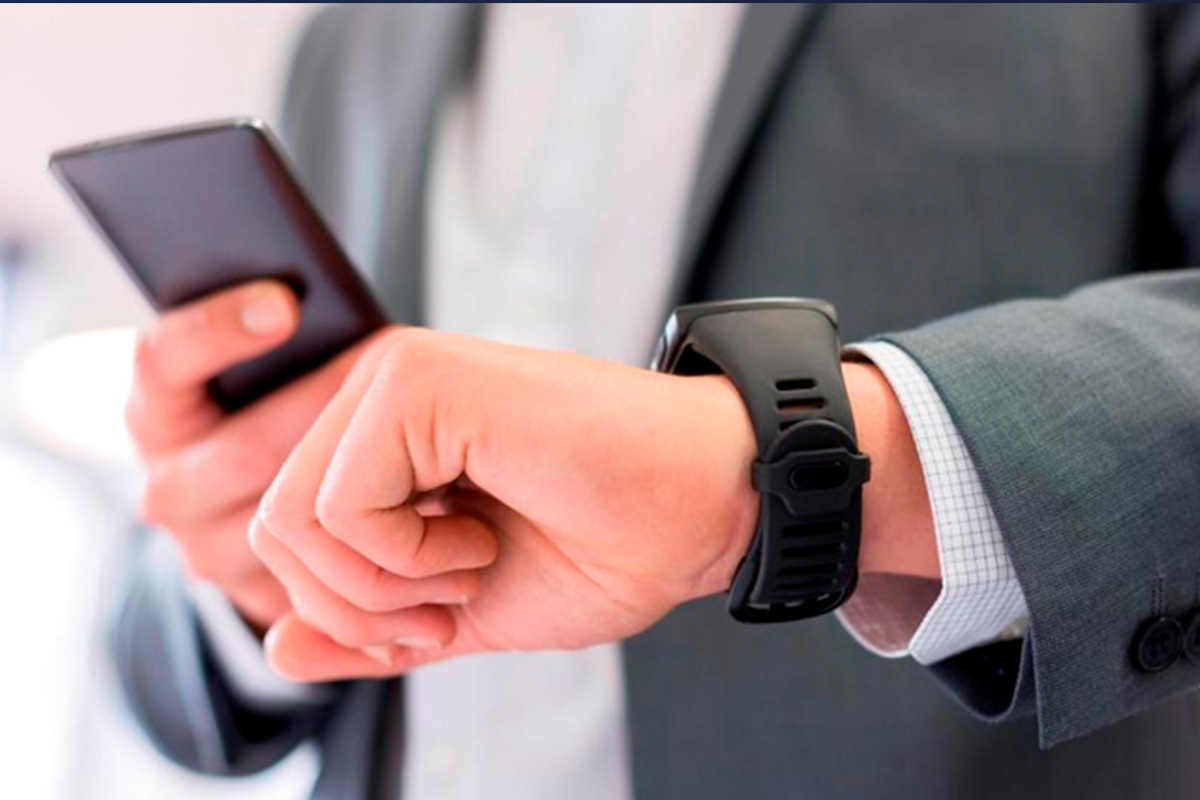 Reading Time:
2
minutes
"CigFree SmartBand" is The First All-Natural Healthy Non-Invasive Low-cost Affordable Solution for Quitting Smoking
iMorph Smart Technologies, Inc. (iMorph) www.imorphed.com, is a privately held company that integrates wearable smart technology to automate self-help psychology to stop or reduce undesirable negative personal behaviors. iMorph announced today its flagship smoking cessation product, CigFree SmartBand, is being readied as a prototype for its clinical trial to demonstrate efficacy for quitting smoking.
Adrian Vargas, CEO, reported, "The smoking cessation market in the US is reaching $7 billion annually. There are 38 million cigarette smokers in America. 40% will attempt to stop each year. 7% succeed of which, half relapse. Current solutions include: expensive drugs that block neuroreceptors to wean smokers off cigarettes; Ingesting nicotine as a replacement therapy that is costly and generally ongoing; and Vaping e-cigarettes to replace cigarette smoking. Reports show vaping is causing other health problems, and are a costly undertaking. Smoking is one of the biggest killers. Approximately $170 billion and $150 million is spent annually on related health problems and lost productivity respectively."
Younis Zubchevich, COO, added, "We have configured CigFree, our first-generation smart wearable device prototype to detect the act of smoking in real time. We've paired our smartBand with our Phone App, and enable smokers to record, in their own voice, a series of affirmations regarding personal health choices. When CigFree detects the act of smoking, it signals the App to notify smokers to listen to their prerecorded messages while smoking, ensuring CigFree's self-help solution is delivered exactly the time it is needed. Other solutions and Apps require full attention to implement. CigFree is seamless, automated for ease of use and never forgets to remind smokers. Affirmations have been successfully used by people for centuries to achieve specific personal goals."
Younis Zubchevich continued, "iMorph, with two Credentialed investigators, will conduct an IRB approved 30-day open-label design study to assess the extent to which use of CigFree leads to a significantly greater cessation or reduction of smoking. Efficacy will be based on daily reports of cigarette usage and researchers' findings of baseline-ending changes in blood pressure, oxygen saturation and pulmonary functioning typically found among people who have stopped smoking."
IBM Watson Health Invests in Research Collaborations with Leading Medical Centers to Advance the Application of AI to Health
Reading Time:
3
minutes
IBM Watson Health (NYSE: IBM) today announced plans to make a 10-year, $50 million investment in research collaborations with two separate academic centers – Brigham and Women's Hospital, which is a teaching hospital of Harvard Medical School, and Vanderbilt University Medical Center – to advance the science of artificial intelligence (AI) and its application to major public health issues.
The scientific collaborations with each institution will focus on critical health problems that are ideally suited for AI solutions. Initial areas of study are expected to include the use of AI to improve the utility of electronic health records (EHRs)[1] and claims data[2] to address significant public health issues like patient safety[3], precision medicine[4] and health equity[5]. The research will also explore physician and patient user experience and interactions with AI technologies.
"Building on the MIT-IBM Watson Lab announced last year, this collaboration will include contributions from IBM Watson Health's longstanding commitment to scientific research and our belief that working together with the world's leading institutions is the fastest path to develop, advance, and understand practical solutions that solve some of the world's biggest health challenges," said Kyu Rhee, M.D., M.P.P., vice president and chief health officer at IBM Watson Health. "Today, for example, physicians are spending an average of two hours with their electronic health records and deskwork for every hour of patient care,[6] a phenomenon the American Medical Association says is leading to a steady increase in physician burnout.[7] AI is the most powerful technology we have today to tackle issues like this one, but there is still a great deal of work to be done to demystify the real role of AI in healthcare with practical, proven results and clear-cut best practices. By putting the full force of our clinical[8] and research team[9] together with two of the world's leading academic medical centers, we will dramatically accelerate the development of real-world AI solutions that improve workflow efficiencies and outcomes."
Drawing on the respective areas of expertise from each organization, the collaborations will be a joint effort among IBM Watson Health's newly appointed vice president and chief science officer, Gretchen Purcell Jackson, M.D., Ph.D., David Bates, M.D., M.S., chief of general internal medicine at Brigham and Women's Hospital, and professor of medicine at Harvard Medical School, Kevin Johnson, M.D., M.S., chair of the department of biomedical informatics at Vanderbilt University Medical Center, and Gordon Bernard, M.D., executive vice president for research, at Vanderbilt UniversityMedical Center.
"IBM Watson Health has had a long history of leading in scientific research," said Jackson. "These collaborations give our scientists at IBM Watson Health the opportunity to work with some of the best health informatics researchers in the world to advance the field in the areas of artificial intelligence, clinical decision support, and implementation science. Medical data is expected to double every 73 days by 2020[10]. As a practicing surgeon, I often had to make critical decisions about children's lives without time to dig for information buried in electronic health records or sift through thousands of studies in the literature. Our collaborative research will unlock new insights that affect broad health stakeholders: from providers, payers, governments, and life science companies to ultimately the most important stakeholder, patients, and seek to improve health around the globe."
"We all know that the future of health belongs to AI but today health around the globe is siloed and not actionable, making timely insights difficult to obtain," explained Bates. "Through AI, we have an opportunity to do better, and our hope is to find new ways through science and partnerships with industry leaders like Watson Health to unlock the full potential of AI to improve the utility of the EHR and claims data to address major public health issues like patient safety."
Johnson added: "I have committed my career to using health information technologies to deliver precision medicine, promote health equity, and understand the human-machine interface and opportunities to improve public health. As the largest biomedical informatics department in the U.S., we have been a longstanding leader in understanding the role and potential of new technologies like AI. We are excited to work with a leader like IBM Watson Health and we look forward to expanding the relationship as Watson Health continues to grow."
For more information about the collaborations or the science behind AI in health, please visit the website. Interested parties can also find more information at the IBM Watson Health booth at the HIMSS conference located at booth # 6459.
SOURCE IBM Watson Health
OneTouch® Blood Glucose Monitoring System Accuracy Proven in New Long-Term Study
Reading Time:
3
minutes
Research demonstrates clinical accuracy of OneTouch Select Plus® platform, and demonstrates the value of a continuous and systematic testing program to verify product performance for as long as it has been available to patients
New research published in a leading diabetes technology journal shows the long-term clinical accuracy of the OneTouch Select Plus® blood glucose test strip platform and highlights the products' consistently accurate performance. This is the latest study in a series of recent studies that confirm the OneTouch® brand blood glucose monitoring system accuracy.
A study published this week in the Journal of Diabetes Science and Technology (JDST) details the OneTouch Select Plus® blood glucose monitoring platform's three years of proven accuracy across multiple clinical studies in patients with diabetes. The study results were derived from more than 21,000 data points from over 200 different test stripbatches released since the launch of the OneTouch Select Plus® test strip in 2015. Results show that the system consistently met the minimum requirements of the International Organization for Standardization (ISO) standard 15197:2013 and the European harmonized version EN ISO 15197:2015, with an average of 97.6% of results within specification, demonstrating both product accuracy and consistency.1
"This study is an example of the clinical rigor and importance that LifeScan applies to its post-market program, which I consider to be a recommendable practice for diabetes device companies," said Dr. Guido Freckmann, Medical Director of the Institut für Diabetes-Technologie Forschungs- und Entwicklungsgesellschaft mbH an der Universität Ulm and a leading blood glucose monitoring accuracy expert. "In this study, results are based on more than 21,000 blood glucose meter readings gathered in a clinical setting and paired against corresponding reference instrument readings – all using OneTouch Select Plus® test strips – over a period of years. This sort of continuous, systematic testing methodology enhances the picture of performance given by other accuracy studies, including those I have authored."
This study is the latest in a series of studies highlighting OneTouch® blood glucose monitoring system accuracy. In a March 2018 JDST study, leading experts in self-monitoring of blood glucose (BG) tested the OneTouch Verio Flex® blood glucose monitoring system and found that the "new system showed a high level of measurement accuracy." All three lots that were tested met and exceeded the minimum requirements of the International Organization for Standardization (ISO) 15197:2013 standard for system accuracy.2
This study follows the publication of a third study in the April 2017 issue of the same journal that detailed the OneTouch Verio® platform's seven years of proven accuracy across more than 70,000 clinical data points.3
"Self-monitoring of blood glucose is still the most accurate, effective and accessible way people with diabetes can track their blood sugars," said Dr. David Shearer, Senior Director Worldwide Medical Affairs and Senior Safety Officer, LifeScan, Inc. "With the OneTouch Select Plus® and the OneTouch Verio® range of blood glucose monitoring systems, we are proud to offer people with diabetes and their care teams very accurate products that they know they can trust."
The OneTouch Select Plus® blood glucose monitoring system and OneTouch Select Plus® test strips and the OneTouch Verio Flex® blood glucose monitoring system and OneTouch Verio® test strips are offerings from the iconic OneTouch® brand by LifeScan. Product availability varies by country. The three Journal of Diabetes Science and Technology studies mentioned were funded all or in part by LifeScan.
1 Setford, et al. Evidence from a Long-term, Systematic Post-Market Surveillance Program; Clinical Performance of a Haematocrit Insensitive Blood Glucose Test-Strip. Journal of Diabetes Science and Technology (2019) 1-9
2 Annette Baumstark, PhD, Nina Jendrike, MD, Stefan Pleus, MSc, Christina Liebing, PhD, Cornelia Haug, MD, and Guido Freckmann, MDAccuracy evaluation of a new system for self-monitoring of blood glucose with three test strip lots based on ISO 15197:2013 (Journal of Diabetes Science and Technology (2017) 1-2
3 Setford, et al. Seven-year surveillance of the clinical performance of a blood glucose test strip product. Journal of Diabetes Science and Technology (2017) 1-8
SOURCE: Lifescan, Inc.
Deep Brain Stimulation Offers Fresh Hope for Parkinson's Patients
Reading Time:
2
minutes
Deep brain stimulation (DBS) uses a battery-operated medical device to treat a variety of debilitating symptoms of Parkinson's disease, as well as essential tremor and dystonia, which cause uncontrollable shaking and movement disorders. Thanks to its technology, this medical device-called neurostimulator, sparked a revolution for Parkinson's patients, helping them lead a normal life. Neurosurgeon Ali Zırh, M.D., explained the deep brain stimulation treatment in detail. Zırh serves at Medipol University Hospital's Parkinson's and Movement Disorders Clinic, the first clinic in Istanbul, Turkey with a focus on the diagnosis, treatment, and research of Parkinson's disease and other movement disorders.
What is Parkinson's disease (PD)?
PD is a neurological disorder characterized by low brain dopamine concentrations. PD damages the nerve cells that produce dopamine, causing rigidity, shaking (or tremor), slowed movement (bradykinesia), mask-like expression, short steps and tendency to lean forward.
How to Distinguish the Resting Tremor of Parkinson's Disease from Essential Tremor
Usually, Parkinson's tremor is a resting tremor. The other one is unintentional shaking based on positional properties and occurs at a rather young age. This motion is called essential tremor.
What are the Treatment Options?
We usually start drug treatment for movement disorders with tremors, such as Parkinson's disease. For patients who do not respond to drug treatment at the desired level, we achieve successful results with DBS.
"Awake Neurosurgery"
How is the DBS Device Implanted?
Deep brain stimulation surgery involves the placement of two electrodes into specific regions of the brain while the patient is awake. The battery pack is placed in the chest just below the collarbone. The extension wires implanted below the skin connects the electrodes to the battery. Then, we turn the device on to set the frequencies and parameters for symptom relief.
How Long do the Effects of DBS last?
The DBS battery lasts for four to six years, depending on the electrical current given to patients. A half-hour surgery is performed to replace the battery implanted under the skin of the chest.
How does DBS Affect Quality of Life?
The surgery provides striking results, helping patients return to an almost normal quality of life. After the surgery, patients who were not able to maintain their independence without a caretaker, regain control of their independence and social life, managing day-to-day activities.
For further information
Ali Zırh, M.D.
+90-535-833-99-39
SOURCE Medipol University Hospital's Parkinson's and Movement Disorders Clinic, Istanbu