ARIVE Announces New Broker Ecosystem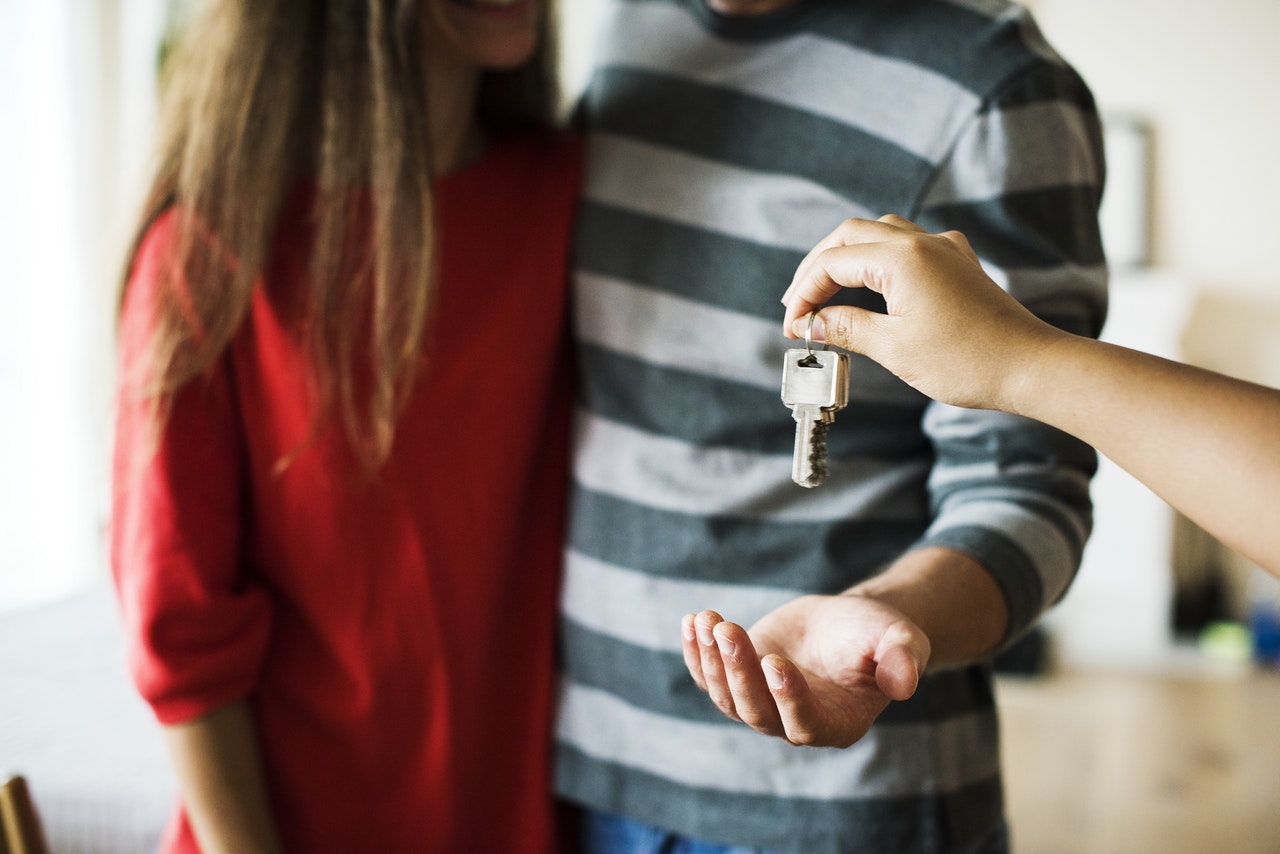 Reading Time:
2
minutes
A Comprehensive Marketplace for Independent Mortgage Brokers
ARIVE, LLC. is pleased to announce the upcoming launch of their innovative new ecosystem for independent mortgage brokers, allowing them to leverage their personal connections and local knowledge to serve borrowers in a whole new way.
Designed to fill the real-world needs of independent brokers, ARIVE will offer a seamless experience to unite lenders, borrowers, and third-party vendors. Brokers will be able to check pricing, lock rates, upload documentation, and much more — all in a first of its kind environment that unites traditional human connection with cutting-edge technology.
"ARIVE will be the biggest tech disruptor the mortgage industry has seen in years," said Mat Ishbia, President and CEO of United Wholesale Mortgage. "We know that mortgage brokers have better price and products than many retail lenders and mega banks, and now they'll have a significant competitive advantage in the technology space, as well. I truly believe this will fuel even more explosive growth in the wholesale channel, as loan officers will make the switch from retail to wholesale at a faster pace than they already are."
Furthermore, ARIVE was conceived by mortgage experts who know what an independent mortgage broker needs to operate a thriving business. Joseph Cicali, CEO, has been active in the mortgage space since 2001, and was most recently EVP at Garden State Home Loans. His skill set includes everything from daily operations to technology to strategic business analysis. In addition to Joseph Cicali, ARIVE has brought on Katie Sweeney as SVP of B2B Relationships. In her former position as VP of Front-End Solutions she ushered several major mortgage technology projects forward, including multiple implementations as well as custom application development initiatives. She will be able to bring robust technical knowledge and business experience to ARIVE.
"The ARIVE digital mortgage platform is the most exciting innovation created for independent mortgage originators in years. The depth and breadth of leading-edge capabilities provided will absolutely lead to greater success for those that leverage the platform. We are proud to be among the initial lender partners integrating into the platform and are fully committed to the success of independent mortgage originators everywhere." — Willie Newman, President and CEO of Home Point Financial.
Through a unique partnership with the Association of Independent Mortgage Experts, ARIVE will provide independent brokers with the connections and tools to both compete in a crowded marketplace and serve increasingly tech-savvy borrowers nationwide.
"While big retail mortgage lenders and fintech companies are focusing on technology to eliminate the people part of the mortgage transaction, we are going in the opposite direction. Our belief is that people are the best part of the mortgage transaction. Partnering with ARIVE to develop a digital mortgage platform will empower independent loan originators to better serve their customers and communities. Independent loan originators are consumer advocates and vital contributors to their local communities. We do not view our customers as a number or dollar sign, we look at our customers for what they are; members of our community, teachers, firefighters, police officers, neighbors, friends, people that we care for. And we are proud to serve all of them as true advisors." — Anthony Casa, Chairman of AIME
Fintech Startup, Paramount Financial Technologies, Announces Company Launch, Community Banks Sign-on as First Investors
Reading Time:
1
minute
Paramount Financial Technologies (PFT), a newly formed fintech startup, publicly announced today its company launch in New England with community banks as its first investors.
PFT helps community banks solve critical challenges like growing core deposits, improving branch network performance, increasing business relationships, and managing performance. One of PFT's most popular tools, under the umbrella of its flagship product, MarketOpp 360, is their Branch Opportunity Grid, which helps clients understand which branches have the greatest opportunities for deposit and loan growth and provides a detailed guide for actions to take.
"Community banks are investing in us because our solutions have been market-tested for twenty years," said Michael Purchia, President and Founder of Paramount Financial Technologies. "Since the early days of banking analytics, we've been building and refining our tools to provide time-sensitive solutions. We integrate client data with AI-based market intelligence and analytics so our clients can make the best business decisions."
Timothy Felter, Chief Financial Officer of Newburyport Bank, said, "Our executive team is partnering with PFT for our New Hampshire expansion. Their commercial and consumer market intelligence, and on-the-ground insights, are invaluable."
To learn more about PFT and sign-up for our weekly newsletter with the latest banking news and insights, visit www.pfintech.net. You can also follow us on www.pfintech.net and Twitter.
SOURCE Paramount Financial Technologies
Velotrade completes first cross border trade financing transaction into Mainland China with QEX
Reading Time:
2
minutes
Velotrade, the account receivables financing platform, announces that it is actively executing cross border trade receivables transactions involving mainland Chinese companies.
The first deal involved trade financing for a transaction between a Chinese SOE and a medical equipment manufacturer, made accessible to Velotrade through the collaboration with Qianhai Financial Assets Exchange (QEX) owned by Ping An Group. It is also the first transaction which gives institutional investors on the Velotrade platform exposure to accounts receivable in the PRC. Velotrade is the first company of its type to obtain a Type 1 Regulated Activity licence from the Hong Kong Securities and Futures Commission.
Vittorio De Angelis, Executive Chairman & Co-Founder of Velotrade commented, "This is a transformational deal for Velotrade. We are the first company offering cross-border access to Chinese invoice financing. The deal was completed very soon after we announced our SFC licensing and underscores the pace at which the company is developing. We are building out our team in Greater China, and our relationship with QEX, also thanks to the synergies given by us being part of the Ping An fintech accelerator program, means that we are now able to offer a stream of similar transactions to institutional investors on our platform. We are delighted that Velotrade has been able to open the door for foreign institutional investors to Chinese trade receivables."
Velotrade is a trusted source of non-domestic money with a streamlined onboarding process as it offers international investors on its platform an alternative channel of investment. At the same time, it also means mainland Chinese companies can now access this channel as well through QEX, which is beneficial for all parties.
The Vice General Manager of QEX, Zhan Yu Hong, commented, "Through launching cross-border trade transactions of debt-based assets such as accounts receivables factoring, QEX supports 'One Belt One Road' and the development of Guangdong-Hong Kong-Macao Greater Bay Area, to provide better services for the real economy. The collaboration with Velotrade is an excellent example."
Prior to this cross border offering by Velotrade and QEX, foreign investors have been unable to participate in onshore Chinese trade financing due to capital controls. However, the partnership between Velotrade and QEX means foreign investors can access Velotrade's regulated platform. Through QEX, investors are participating as regulated Hong Kongentities, recognised by the People's Bank of China, gaining direct access to the domestic PRC market.
Gianluca Pizzituti, CEO and Co-founder at Velotrade, added, "Since commencing operations in 2017, Velotrade has handled cross-border financing deals in Hong Kong, Mainland China, Singapore, Taiwan and Vietnam across a range of sectors, including the automotive, electronics, healthcare, retail and clothing industries. This transaction is an exciting example of our continued growth and a signal of things to come as we break into one of the largest and fastest growing markets in the world."
Velotrade's internet-based platform incorporates modern technologies to create efficiencies in the approval process that expedite financing. Additional identity verification and due diligence is conducted via the same technology platforms used by banks, meeting today's strictest compliance standards.
SOURCE Velotrade
Turkish Merchants Can Now Connect With Chinese Visitors via Alipay and ininal Partnership
Reading Time:
2
minutes
Leading fintech company ininal becomes Alipay's first partner in Turkey. ininal, Turkey's leading new-generation payment platform and a subsidiary of Multinet Up, today announced its collaboration with Alipay, the world's leading payment and lifestyle platform operated by Ant Financial Services Group, a related company of Alibaba, that Alipay will be available for Chinese mainland visitors at bricks-and-mortar stores in Turkey.
This service will be first available in the facilities of Dorak Holding, the tourism company who plans all activities for tourists and manages numbers of merchants throughout Turkey, serving more than 85% of Chinese tourists visiting Turkey. Merchants accepting Alipay include Turkish specialty retailers, hot-air balloons in Cappadocia, shops, hotels, and Turkish restaurants. Merchants can connect with Chinese customers with digital marketing via the Alipay app while Chinese tourists visit Istanbul and Cappadocia, and those customers can make payments by using the same Alipay app to scan an Alipay QR code displayed on card terminals at the checkout.
Through the collaboration between ininal and Alipay, while Alipay users pay in Chinese Yuan during their visits to Turkey, Turkish merchants will be able to receive payments from Chinese visitors in US Dollars at Dorak Tour locations. Later this summer, Turkish merchants will be able to receive payments in Turkish Lira at existing and new Multinet Up merchants including global chain restaurants and retailers. Multinet Up, ininal's parent company and the leading financial services company in Turkey maintaining over 40,000 merchants, will utilize its experience in building a network and infrastructure to expand Alipay acceptability. ininal and Multinet Up will work in collaboration with Alipay to further expand the network across Turkey. Jewelers, luxury clothing stores, museums and duty free shops are expected to join in the near future.
"The collaboration with Alipay proves the success of our brand has attained in the last six years. Alipay is the most preferred payment method in China and is widely used by Chinese tourists overseas. The fact that Alipay is used more than cash, credit cards and debit cards is an important data demonstrating the satisfaction it creates. ininal will continue to work with powerful partners globally to bring advanced technology and services to Turkey," says ininal CEO Ömer Suner.
Stating that the Chinese provided the highest increase in terms of not only the figures but also the tourist spending in Turkey, Ömer Suner continued: "We believe the payment convenience provided through this collaboration will increase the foreign currency that will enter our country and provide contributions to the reanimation of the economy." In January 2019, a Nielsen report titled 2018 Trends for Mobile Payment in Chinese Outbound Tourism finds that Chinese tourists paid for 32% of transactions using mobile payment, overtaking cash for the first time, and that nearly 60% of merchants surveyed experienced growth in both foot traffic and sales after adopting Alipay.
"Alipay is finally coming to Turkey! We are excited to work with ininal to connect Turkish merchants with Chinese visitors before, during, and after their visit to this beautiful country, overcoming barriers of language and currency. We know our customers are attracted to the ancient and modern sights of Turkey, and the many different experiences it offers, from balloons, to bazars and beaches. As Chinese users' preferred payment and lifestyle platform, we are always happy to introduce the best offers and must-visit locations of Turkey to our users through our platforms," said Roland Palmer, Alipay's Head of Europe, Middle East and Africa.
SOURCE Alipay; ininal