EV Charging Infrastructures in the UK is now reinvented via Blockchain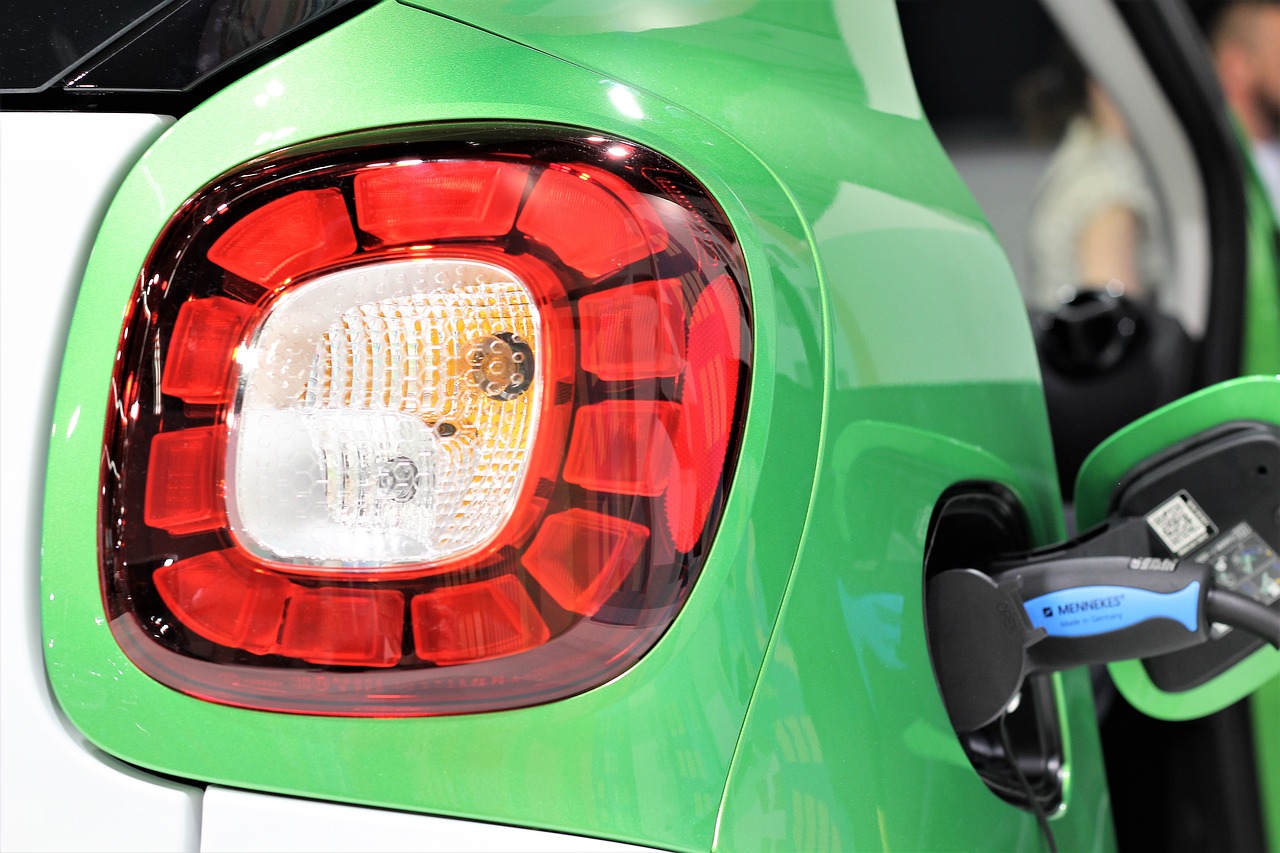 Reading Time:
2
minutes
As you may know, the United Kingdom is quite a large consumer when it comes to the infrastructure for public electric vehicle charging. It has been reported that recently has recently exceeded 6,000 locations, which is a lot if you count the fact that it is necessary for the EV driver to handle more than one solution to access different charging stations.
To every solution nowadays we will find news that a new company, via Blockchain of course, is reinventing the wheel. Such is the solution which is suppose to overcome this obstacle for EV drivers and it has been initiated by Share&Charge who invented a interoperability pilot with partners like Electric Blue, EVBox, EVDriver, Hubeleon, The Phoenix Works and Volkswagen Financial Services to test blockchain as a possible solution.
Given the situation that most of the driver have some decisive factors which they analyze during the search for a possible adoption of electric mobility, being able to charge electric vehicles easily and quickly whenever and wherever you want, could be a good argument.
This means that a seamless charging experience with unrestricted access and convenient payment solutions is essential for the technology's success and it is clearly something to consider by many markets worldwide.
To make this work, the team at Share&Charge need to overcome the phenomenon of limited interoperability as well as cumbersome payment implementations, since each stakeholder is working on their own solution. This is also true for the United Kingdom.
Emerging blockchain technology offers a simple and easy-to-use solution that achieves interoperability when paying for electric vehicle charging and this idea might be crazy enough to work.
In a recent report, Dietrich Sümmermann, CEO of Share&Charge's mother company MotionWerk GmbH explains: "We see great potential in this first trial and blockchain can be the crucial enabler. Therefore, we are now setting up a foundation as new entity to allow all parties to cooperate and jointly define blockchain based standards for the best of the end customer."
For those who don't know, MotionWerk has been a blockchain spin-off of the innogy Innovation Hub whose vision it is to further support an open sourced decentralised future of energy which strongly converges with the Internet of Things, Blockchain, smart devices and e-mobility.
We look forward to the development of this world changing idea and promise to come back with more updates on the subject. Watch this space…
Human Horizons Launches a Premium All-Electric Smart Car Brand HiPhi and Its First Production-Ready Vehicle HiPhi 1
Reading Time:
< 1
minute
HiPhi is a premium brand created by Human Horizons and enhanced by its users. The first production ready vehicle, HiPhi 1, integrates and develops world leading technologies, establishes a unique design philosophy and embeds sustainability as a core product development principle. HiPhi 1 is targeted at the growing global high technology, luxury market.
Human Horizons pursues a human-oriented philosophy and applies human-centric intelligence to advance the transformation of future human mobility. Its holistic solution consists of the development of smart vehicles, smart transportation and smart cities.
Human Horizons hopes to promote the development of the Vehicle-Road-City ecosystem through perception collaboration, computing collaboration, intelligence collaboration to ultimately transform individual intelligence to swarm intelligence.
Ding Lei, founder of Human Horizons believes that truly smart vehicles should seamlessly connect to the world of the Internet, IoT and IoE. They act as a node within the city linking the vehicle-road-city ecosystem together to enable the free flow of technical data. A smart vehicle will adapt itself and become more intelligent over time.
HiPhi 1 is equipped with more than 500 sensors and the first production car with a 5G-V2X enabled communication network. In addition, HiPhi 1 introduces the world's first Human Oriented Architecture (HOA), featuring a software-developer enabled platform within the electric and electrical (E/E) architecture which allows functions to be created that are both adaptive and self-learning. Together, these provide a new level of customer experience that can continuously evolve over time. Artificial Intelligence learns and adjusts a substantial number of vehicle parameters based on the occupants' habits and preferences.
SOURCE Human Horizons
TVS Motor Singapore to Invest US$7 Million in Scienaptic Systems, an AI Powered Decision Platform
Reading Time:
2
minutes
TVS Motor (Singapore) Pte. Limited, a wholly-owned subsidiary of TVS Motor Company Limited, India, has signed definitive agreements to invest US$7 million in Scienaptic Systems Inc., a Delaware corporation, headquartered in New York City. TVS Motor (Singapore) Pte. Limited led this Series A funding in Scienaptic. The closing of the investment is subject to obtaining appropriate regulatory approvals.
Scienaptic has combined latest big data technologies and proprietary machine learning and artificial intelligence algorithms on its decision platform, "Ether." Solutions built on Ether enable enterprises to improve risk and credit assessment, monitor evolving fraud patterns, and improve customer journeys and experience. Scienaptic counts several marquee Fortune 100 enterprises as its clients.
Rajesh Narasimhan, Board Member of TVS Motor Company and CEO of TVS Motor (Singapore), stated that, "We evaluated many companies providing big data analytics and risk management solutions and found Scienaptic's product offerings and solutions with their ability to help organizations leverage actionable insights through the power of a strong analytics platform to be a clear differentiator and a unique proposition. Scienaptic's end-to-end data analytics solution, with applicability to customers in various industries, has the potential to generate a new profit stream for our group. We are happy to invest in, and strategically partner with, Scienaptic as they continue to pursue bottom-line impact for Fortune 100 companies, and to leverage Scienaptic for our businesses. Our current investment in Scienaptic is part of the initial set of investments being made in strategically relevant digital startups."
Pankaj Kulshreshtha, Founder & CEO of Scienaptic added, "We are witnessing the adoption of our AI platform at Fortune 100 companies. With the cutting edge instruments on our platform, companies are able to drive adoption of AI in their processes. The investment by TVS enables us to accelerate our sales and product development. We found a significant match in value systems between the two organizations and believe that our collective strengths will enable Scienaptic to grow exponentially and become a global leader in AI-powered decisioning space."
SOURCE TVS Motor
AI-led start-up UVeye raises $31 million led by Toyota Tsusho, Volvo Cars and W. R. Berkley Corporation
Reading Time:
2
minutes
Israeli company UVeye, which provides sophisticated solutions for automatic external inspection of vehicles, has raised an additional $31 million in funding, led by Toyota Tsusho, Volvo Cars and W. R. Berkley Corporation, bringing total funds raised since 2017 to $35 million.
"This latest investment including leading automotive strategic partners is an important signal that we believe paves the way for UVeye to become the standard of automotive inspection and safety," said Amir Hever, CEO of UVeye. "We are delighted to have world-class companies in their respective sectors endorse our game-changing auto-scanning solution."
UVeye's technology enables vehicle manufacturers, logistic operators, retailers and rental-car companies to carry out automatic vehicle inspection leveraging first-of-its-kind artificial intelligence, purpose-built for vehicles. Importantly, UVeye's system has proven it can drive higher accuracy and improve efficiency, all with minimal human intervention.
UVeye's drive-through systems can detect external and mechanical flaws and identify anomalies, modifications or foreign objects – both along the undercarriage and around the exterior of the vehicle. The scanning process completes within a matter of seconds and can be used throughout the entire lifecycle of the vehicle. The technology is being actively deployed today across many use cases, from the vehicle manufacturing line – the moment components are placed on the conveyor belt through end-of-line inspection – to logistics, maintenance and beyond.
Since inception, UVeye has generated millions of vehicle scans across dozens of countries. UVeye's anomaly detection accuracy rate has exceeded client thresholds in all case studies to date.
In conjunction with today's announcement, Volvo Cars and Toyota Tsusho intend to use UVeye's inspection systems at various sites internationally, including Volvo Cars factories, dealerships and in the aftermarket. For Toyota Tusho, UVeye also will support distribution to used-car centers and throughout the company's footprint within the Japanese auto market. UVeye welcomes these new relationships, adding to existing partnerships with Skoda and Daimler, according to Hever.
"Premium quality standards are at the core of the Volvo brand, and we are intrigued by the possibilities that UVeye's technology offers," said Zaki Fasihuddin, CEO of the Volvo Cars Tech Fund. "This type of advanced scanning technology could allow us to take the next step in quality."
According to Mike Nannizzi, director of Fintech investments from W. R. Berkley Corporation:  "When we made our initial investment in UVeye two years ago, we believed its system could have game-changing impact within security and inspection applications globally, and today's announcement validates that early hypothesis. We congratulate UVeye, Toyota Tsusho and Volvo Cars for building a cohesive partnership with enormous potential."
SOURCE UVeye