EV Charging Infrastructures in the UK is now reinvented via Blockchain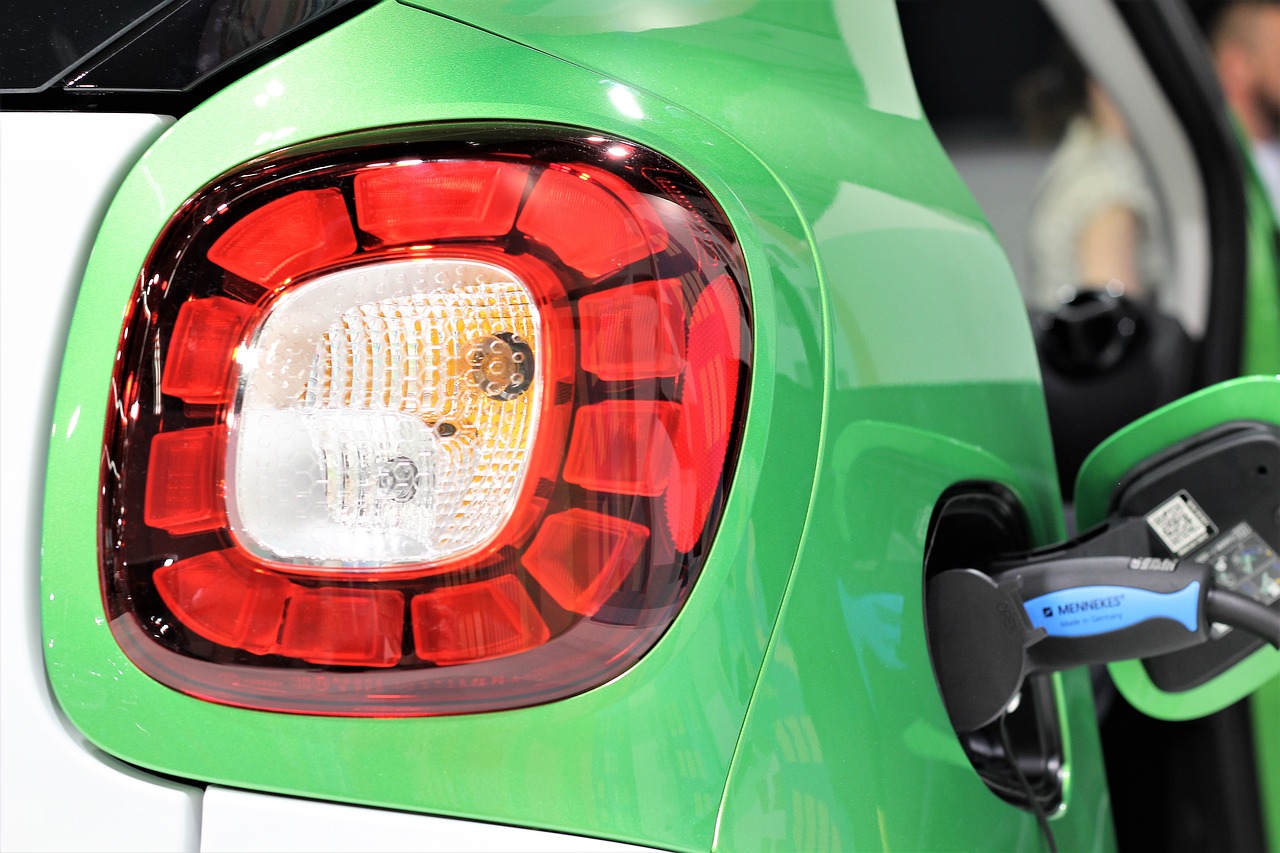 Reading Time:
2
minutes
As you may know, the United Kingdom is quite a large consumer when it comes to the infrastructure for public electric vehicle charging. It has been reported that recently has recently exceeded 6,000 locations, which is a lot if you count the fact that it is necessary for the EV driver to handle more than one solution to access different charging stations.
To every solution nowadays we will find news that a new company, via Blockchain of course, is reinventing the wheel. Such is the solution which is suppose to overcome this obstacle for EV drivers and it has been initiated by Share&Charge who invented a interoperability pilot with partners like Electric Blue, EVBox, EVDriver, Hubeleon, The Phoenix Works and Volkswagen Financial Services to test blockchain as a possible solution.
Given the situation that most of the driver have some decisive factors which they analyze during the search for a possible adoption of electric mobility, being able to charge electric vehicles easily and quickly whenever and wherever you want, could be a good argument.
This means that a seamless charging experience with unrestricted access and convenient payment solutions is essential for the technology's success and it is clearly something to consider by many markets worldwide.
To make this work, the team at Share&Charge need to overcome the phenomenon of limited interoperability as well as cumbersome payment implementations, since each stakeholder is working on their own solution. This is also true for the United Kingdom.
Emerging blockchain technology offers a simple and easy-to-use solution that achieves interoperability when paying for electric vehicle charging and this idea might be crazy enough to work.
In a recent report, Dietrich Sümmermann, CEO of Share&Charge's mother company MotionWerk GmbH explains: "We see great potential in this first trial and blockchain can be the crucial enabler. Therefore, we are now setting up a foundation as new entity to allow all parties to cooperate and jointly define blockchain based standards for the best of the end customer."
For those who don't know, MotionWerk has been a blockchain spin-off of the innogy Innovation Hub whose vision it is to further support an open sourced decentralised future of energy which strongly converges with the Internet of Things, Blockchain, smart devices and e-mobility.
We look forward to the development of this world changing idea and promise to come back with more updates on the subject. Watch this space…
Hyundai Card ∙ Commercial Tap IBM To Accelerate Digital Transformation
Reading Time:
2
minutes
During IBM Think, Hyundai Card ∙Commercial (www.hyundaicard.com), financial services subsidiaries of Hyundai and Kia Motors, announced today they are working with IBM (NYSE: IBM) to advance their use of cloud-based AI and blockchain technology with the aim of improving the customer experience and expanding their financial services business globally.
The news was shared during IBM Think 2019, IBM's annual conference focused on technology and business.
For the first time in the Korean finance industry, Hyundai Card has introduced an AI-based chatbot for customer service. Named 'Hyundai Card Buddy,' it engages with customers to answer common questions quickly; while freeing Hyundai professionals to handle more complex customer service needs. South Korea has some of the highest rates of Internet use than any other country in the world, so Hyundai Card Buddy is a natural way to improve clients' digital experience. Hyundai Card Buddy has helped one million customers since it has launched.
The system continuously learns through interactions with users and by relying on natural language processing and machine learning technology from IBM Watson, Hyundai Card Buddy is able to understand hidden meaning, interpret client questions and provide answers and information to enhance the client experience and streamline customer service operations.
In addition, Hyundai Commercial, a corporate finance company that provides leasing and financial services for commercial vehicles and construction equipment, is collaborating with IBM to apply blockchain and modernize its business model. Using the open source Hyperledger Fabric to create a new supply chain financing ecosystem for Hyundai Commercial, the network is designed to reduce lead times and costs in financial transactions among dealers, distributors, and manufacturers. The network for commercial financing will provide participants with a single view of all transactions happening in the network while automating manual processes and enabling transaction data to be securely managed and shared more efficiently.
"It's almost impossible to fully understand or memorize the benefits, limits, or conditions of a finance product. Customer services employees' turnover rate and training cost is very high while the customers demand high quality service. So we introduced IBM Watson and it became a very powerful tool to help our employees and helped us to lower our employee turnover rate to less than 10%," said Ted Chung, CEO of Hyundai Card ∙ Hyundai Capital ∙Hyundai Commercial.
"Korea enjoys a digital-first financial services industry in which the rapid adoption of technologies such as artificial intelligence, analytics, blockchain and cloud are improving the customer experience and helping expand into new opportunities. Working with IBM, Hyundai Card ∙ Hyundai Commercial has pioneered these new technologies and has been a strong innovator in the industry," said Andrew Chang, General Manager, IBM Korea.
IBM is a world leader in AI software, services, and technology for business. IBM has deployed Watson solutions in thousands of engagements with clients across 20 industries and 80 countries.
Additionally, IBM is recognized as the leading enterprise blockchain provider and has worked with hundreds of clients across financial services, supply chain, government, retail, digital rights management and healthcare to implement blockchain applications. The cloud-based IBM Blockchain Platform delivers the end-to-end capabilities that clients need to quickly activate and successfully develop, operate, govern and secure their own business networks.
SOURCE IBM
Letstrack CEO Named as India's Inspirational Leader by WCRC
Reading Time:
2
minutes
Takes Company to new heights with an exceptional growth rate
Letstrack, a market leader in real-time tracking systems has recently announced that its CEO & Founder – Vikram Kumar has been recognized as India's Inspirational Leader (2018-2019) at the 3rd edition of Global Indian Excellence Summit, attended by the top business leaders and investors from Europe, America, and Asia in London.
The award program appreciates India's Business Leadership and their contribution in strengthening the economy with stellar leadership. Vikram Kumar was selected for this award by an independent jury panel for excelling in business innovation, style of leadership, driving force and social responsibility behind his vision and philosophy.
"I am honored to receive such an influential title and award by WCRC. It belongs to Letstrack and the entire team which has always believed in me as well as my commitment to innovate and impact the GPS tracking marketplace and deliver the best to our customers," Vikram said.
Vikram is the youngest entrepreneur among all other winners of the award including Mukesh Ambani – the Chairman of Reliance Jio Infocomm Ltd, Tapan Singhal – MD & CEO of Bajaj Allianz General Insurance, Chetan Kajaria – MD Kajaria and Schauna Chauhan – CEO of Parle Agro.
"This award is an important milestone in my entrepreneurial journey. I feel so humbled to have shared the stage and this award with such great business leaders, which is giving me happiness and also a pressure to perform better for Letstrack and the team associated," he added.
Vikram founded Letstrack in 2017 and spearheads the business offerings and partnerships, making it Asia's number 1 GPS tracking company. In addition to India's Inspirational Leader award, Vikram has also joined the list of '50 Fast Growing CEO's of India – 2018′ by CEO magazine.
His sound professional background with a commitment to build a strong customer base has pushed the company to international boundaries and plans to expand it to 50 countries by 2020. Moreover, his clear vision in leading Letstrack has proved as an added advantage for the company's brand value and phenomenal growth it has been witnessing.
Recently, Letstrack has also been awarded 'The Extra Mile Award' by the Amazon Connect for their outstanding performance in 2018.
Currently, Letstrack has more than 2 lakh users in India with a customer base increasing at 15% month on month. It has grown from 400% in 2017 to 600% in 2018 and also claims to become the fastest downloaded app in the tracking space.
Furthermore, Letstrack is expanding its team and to accommodate more employees, it is relocating to a new and bigger space in Gurgaon's prime location boasting new functional design, high-tech infrastructure, creative workspace, and more meeting rooms.
INRIX: Congestion Costs Each American 97 hours, $1,348 A Year
Reading Time:
4
minutes
INRIX, Inc., the world leader in mobility analytics and connected car services, today published the 2018 Global Traffic Scorecard that identified and ranked congestion and mobility trends in more than 200 cities, across 38 countries. Americans lost an average of 97 hours a year due to congestion, costing them nearly $87 billion in 2018, an average of $1,348 per driver.
In the U.S., the 2018 Global Traffic Scorecard analyzed congestion and the severity of it in the top 60 urban areas. Boston(164 hours lost due to congestion) and Washington D.C. (155 hours) ranked as the most congested two cities in the U.S., over 15 hours per year more than the next most congested cities, Chicago (138 hours) and Seattle (138 hours). While famous for its congestion, Los Angeles' (ranked fifth in impact; 128 hours lost in 2018) constant gridlock does not have the severity as the other top-ranked cities due to its sprawling geography and massive road network.
Boston drivers lost up to $2,291 per year due to congestion, followed by Washington D.C. ($2,161), Seattle ($1,932), Chicago($1,920) and New York City ($1,859). Wichita, Kan., had the lowest cost of congestion among the U.S. cities studied at $304 per driver.
New York City was also one of the country's most congested metros, with the 'last mile' taking drivers seven minutes. In contrast, Los Angeles (four minutes) has employment across a wider geographic area, preventing severe downtown congestion experienced in more centralized cities.
"Congestion costs Americans billions of dollars each year. It will continue to have serious consequences for national and local economies, businesses and citizens in the years to come," said Trevor Reed, transportation analyst at INRIX. "If we're to avoid traffic congestion becoming a further drain on our economy, we must invest in intelligent transportation systems to tackle our mobility challenges."
Table 1: 10 Most Congested Urban Areas in the U.S.
2018 Impact
Rank (2017)
Urban Area
Hours Lost
in
Congestion
(Rank 2018)
Year Over
Year Change
Intercity Last
Mile-Travel
Time
(minutes)
Intercity
Last-Mile
Speed
(MPH)
Cost of
Congestion
(per driver)
Cost of
Congestion
(per city)
1 (1)
Boston, MA
164 (1)
-10%
6
11
$2,291
$4.1B
2 (2)
Washington,
DC
155 (2)
-3%
5
11
$2,161
$4.6B
3 (5)
Chicago, IL
138 (4)
4%
5
12
$1,920
$6.2B
4 (3)
New York
City, NY
133 (5)
-4%
7
9
$1,859
$9.5B
5 (4)
Los Angeles,
CA
128 (6)
0%
4
14
$1,788
$9.3B
6 (6)
Seattle, WA
138 (3)
0%
6
10
$1,932
$2.9B
7 (11)
Pittsburgh, PA
127 (7)
5%
5
13
$1,776
$1.2B
8 (7)
San
Francisco,
CA
116 (9)
-5%
6
10
$1,624
$3.4B
9 (10)
Philadelphia,
PA
112 (10)
0%
6
10
$1,568
$3.3B
10 (8)
Portland, OR
116 (8)
-9%
5
13
$1,625
$1.4B
The Most Congested Corridors in the U.S.
For the fourth year in a row, the Cross Bronx Expressway (I-95) in New York City tops the INRIX list of worst corridors, with drivers wasting a total of 114 hours per year at peak hours in congestion. The list of corridors is dominated by the Top 5 most congested cities in the U.S., accounting for nine of the 10 worst. Surprisingly, Washington D.C., number two in the most congested cities ranking, does not have any corridors that appear on the list. Despite extreme levels of congestion, traffic is diffusely across the region and concentrated to a high degree on major arterials.
Table 2: 10 Most Congested U.S. Roads in 2018
Rank
City
Road Name
From
To
Daily Delay
(minutes)
Yearly Delay
(hours)
1
New York
City
Cross Bronx
Expressway
Bruckner
Expressway
Trans Manhattan
Expressway
29
114
2
Chicago
I-94|I-90
Stevenson
Expressway
I-294
26
102
3
Chicago
I-290 (Eisenhower
Expressway)
I-94
I-294
23
93
4
Los Angeles
I-10
I-405
I-110
19
74
5
Pittsburgh
I-376
I-79
Pennsylvania
Turnpike
18
72
6
Philadelphia
I-76
I-476
I-676
13
53
7
Boston
I-93
Massachusetts
Ave. Connector
Braintree
13
53
8
New York
City
I-278 Brooklyn
Queens Expressway
Long Island
Expressway
Manhattan
Bridge
13
51
9
Los Angeles
I-5
Hollywood
I-110
13
50
10
New York
City
I-87 Major Deegan
Expressway
Robert F. Kennedy Bridge
Cross Bronx
Expressway
12
49
How U.S. Cities Compare to Top Cities Worldwide
At the global level, Moscow topped the list of the world's most gridlocked cities (210 hours lost due to congestion) when weighting for population, followed by Istanbul, Bogota, Mexico City and São Paulo. The dominance of Latin American cities should not be a surprise due to their rapid urbanization, high levels of informal settlements, unforgiving topographies and financial volatility. Boston was the only U.S. representative in the top 10 most congested cities in the world.
Table 3: 10 Most Congested Cities in the World in 2018
2018 Impact
Rank (2017)
Urban Area
Country
Region
Hours Lost in
Congestion
(Rank 2018)
Year Over
Year Change
1 (1)
Moscow
Russia
Europe
210 (10 )
-12%
2 (3)
Istanbul
Turkey
Europe
157 (32 )
6%
3 (2)
Bogota
Colombia
South America
272 (1 )
-5%
4 (4)
Mexico City
Mexico
South America
218 (9 )
3%
5 (5)
São Paulo
Brazil
South America
154 (39 )
-1%
6 (6)
London
United Kingdom
Europe
227 (6 )
1%
7 (8)
Rio de Janeiro
Brazil
South America
199 (13 )
15%
8 (7)
Boston, MA
United States
North America
164 (25 )
-6%
9 (9)
Saint Petersburg
Russia
Europe
200 (12 )
-5%
10 (13)
Rome
Italy
Europe
254 (2 )
16%
Good data is the first step in tackling congestion. Applying big data to create intelligent transportation systems is key to solving urban mobility problems. INRIX data and analytics on traffic, parking and population movement help city planners and engineers make data-based decisions to prioritize spending in order to maximize benefits and reduce costs now and for the future.
The key findings of the INRIX 2018 Global Traffic Scorecard provide a quantifiable benchmark for governments and cities across the world to measure progress to improve urban mobility and track the impact of spending on smart city initiatives.
Please visit www.inrix.com/scorecard for:
Full 2018 Global Traffic Scorecard report, including rankings for the U.S., U.K. and Germany
Global infographic
Interactive webpage with data and information for more than 200 cities and 38 countries
Complete methodology
SOURCE INRIX