EV Charging Infrastructures in the UK is now reinvented via Blockchain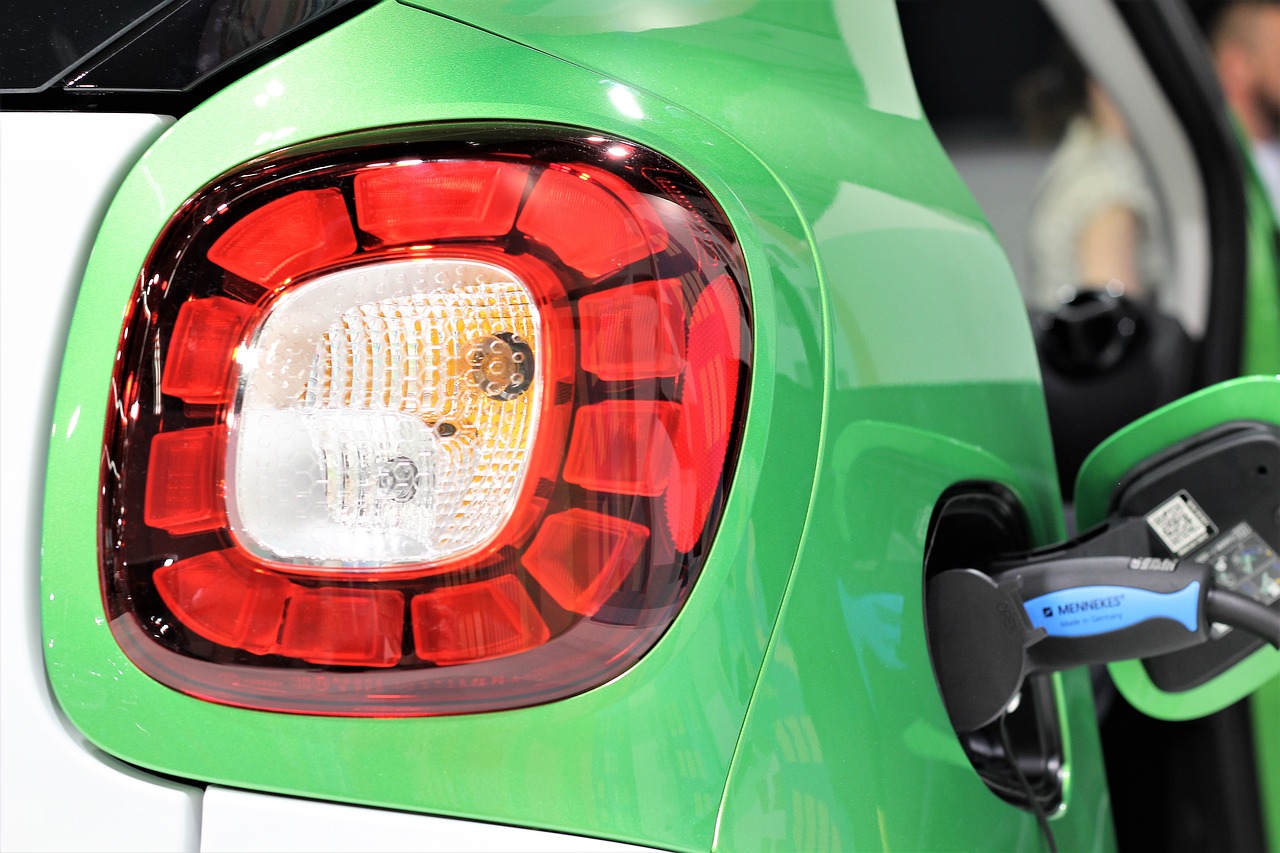 Reading Time:
2
minutes
As you may know, the United Kingdom is quite a large consumer when it comes to the infrastructure for public electric vehicle charging. It has been reported that recently has recently exceeded 6,000 locations, which is a lot if you count the fact that it is necessary for the EV driver to handle more than one solution to access different charging stations.
To every solution nowadays we will find news that a new company, via Blockchain of course, is reinventing the wheel. Such is the solution which is suppose to overcome this obstacle for EV drivers and it has been initiated by Share&Charge who invented a interoperability pilot with partners like Electric Blue, EVBox, EVDriver, Hubeleon, The Phoenix Works and Volkswagen Financial Services to test blockchain as a possible solution.
Given the situation that most of the driver have some decisive factors which they analyze during the search for a possible adoption of electric mobility, being able to charge electric vehicles easily and quickly whenever and wherever you want, could be a good argument.
This means that a seamless charging experience with unrestricted access and convenient payment solutions is essential for the technology's success and it is clearly something to consider by many markets worldwide.
To make this work, the team at Share&Charge need to overcome the phenomenon of limited interoperability as well as cumbersome payment implementations, since each stakeholder is working on their own solution. This is also true for the United Kingdom.
Emerging blockchain technology offers a simple and easy-to-use solution that achieves interoperability when paying for electric vehicle charging and this idea might be crazy enough to work.
In a recent report, Dietrich Sümmermann, CEO of Share&Charge's mother company MotionWerk GmbH explains: "We see great potential in this first trial and blockchain can be the crucial enabler. Therefore, we are now setting up a foundation as new entity to allow all parties to cooperate and jointly define blockchain based standards for the best of the end customer."
For those who don't know, MotionWerk has been a blockchain spin-off of the innogy Innovation Hub whose vision it is to further support an open sourced decentralised future of energy which strongly converges with the Internet of Things, Blockchain, smart devices and e-mobility.
We look forward to the development of this world changing idea and promise to come back with more updates on the subject. Watch this space…
The Digital Transformation of Mercedes-Benz Vans: Leveraging artificial intelligence in last-mile logistics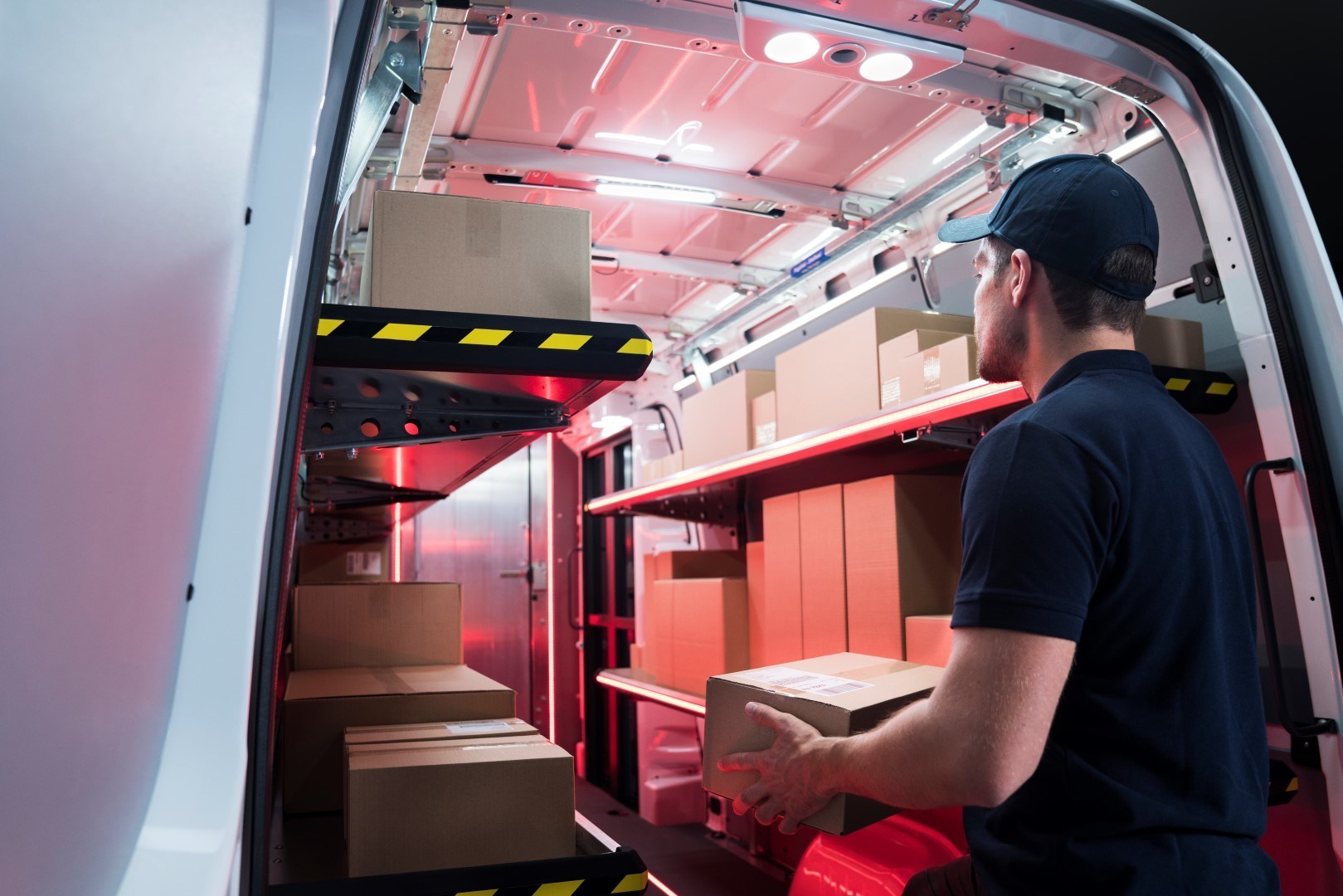 Reading Time:
2
minutes
– Future Transportation team of Mercedes-Benz Vans develops AI-powered cargo sensor system.
– With computer vision and AI the new Cargo Recognition and Organization System (CoROS) is able to optimize the delivery process of logistic companies.
Mercedes-Benz Vans is transforming itself into a provider of holistic transportation solutions with the help of new digital product offerings. The Future Transportation team of Mercedes-Benz Vans developed a new AI-powered cargo sensor system to address the growing demands of e-commerce and last-mile delivery.
The growing popularity of e-commerce has led to high revenues for delivery service providers but has also put strain on their ability to manage this increase of packages and deliver them under tight deadlines. To meet these challenges for its commercial van customers, Mercedes-Benz Vans is developing next-generation in-vehicle cargo systems powered by artificial intelligence and machine learning. These new technologies automate cargo management, decrease package handling and improve delivery times, allowing logistics companies to deliver more packages with greater speed, transparency and efficiency.
The Cargo Recognition and Organization System, known as CoROS equips the new Mercedes-Benz Sprinter with an array of cameras that automatically scan and track packages as they enter and exit the vehicle. Leveraging computer vision and AI, CoROS identifies, scans, and records packages as they are brought into the vehicle and recommends the optimal loading position based on the package's size and final destination. CoROS continuously monitors the cargo space throughout a driver's route and tracks any changes to a package's location if a sharp turn or road bump causes the cargo to shift, or if the driver reorganizes their cargo throughout the day. At each stop, the system automatically looks up the customer's order and directs the driver to that customer's packages via LEDs installed on shelves and throughout the cargo space. CoROS also reduces time spent by the driver searching for the right packages at each customer stop, enabling faster and more reliable deliveries.
The system provides additional benefits through real-time status updates for fleet managers and customers on a driver's progress and the status of individual packages, reducing potential customer frustration regarding uncertain delivery times. This data also provides valuable insight into a fleet's performance, allowing fleet managers and dispatchers to forecast delays, optimize process operations, and address areas of concern.
Launched as proof of concept at IAA Commercial Vehicles in Hanover, Germany, it will be now presented at Fleet Forward Conference in San Francisco, October 9.
At home in a garage in Menlo Park, the Future Transportation team of Mercedes-Benz Vans uses user-centered design and rapid prototyping to innovate new products. Its interdisciplinary team combines Mercedes-Benz's decades of expertise in the commercial vehicle sector with fresh perspectives from a variety of industries. Leveraging the innovative Silicon Valley network, the Mercedes-Benz Vans Future Transportation explores new ventures and opportunities in the changing transportation ecosystem, and considers how emerging technologies will shape the future landscape of logistics and mobility. As part of Mercedes-Benz Research & Development North America headquartered in Sunnyvale the team is part of the global R&D network of Daimler AG.
Further information about Mercedes-Benz is available online:
www.mbrdna.com and www.media.daimler.com
Maxim's LED Matrix Manager Empowers High-Density Automotive Matrix and Pixel Lighting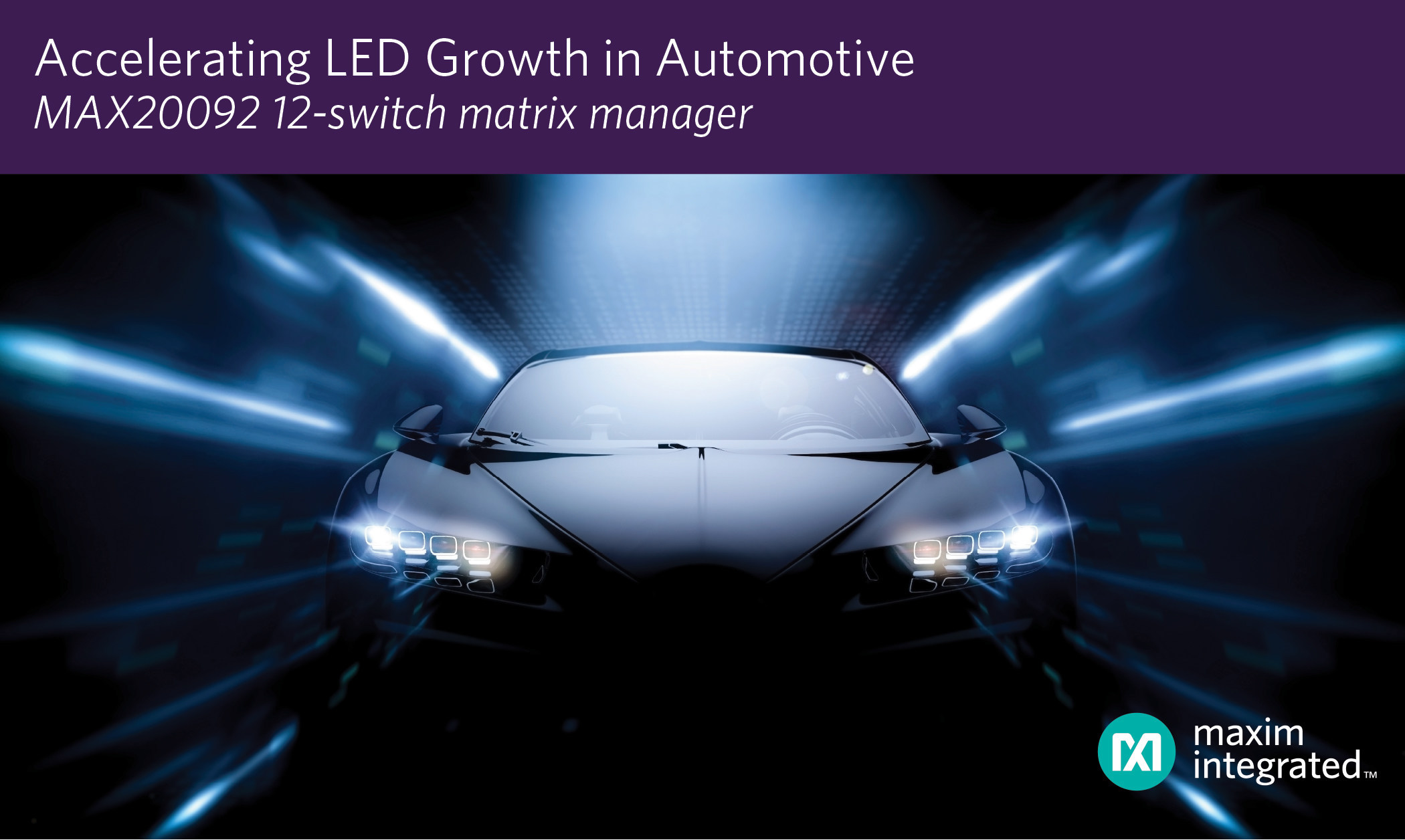 Reading Time:
3
minutes
MAX20092 offers industry's lowest on-resistance internal switches and reduces thermal issues, complexity and design costs
Designers of high-performance automotive matrix lighting and adaptive driving beam light-emitting diode (LED) applications can now migrate to higher current devices while reducing solution size and improving flexibility with the MAX20092 12-switch matrix manager from Maxim Integrated Products, Inc. (NASDAQ: MXIM). The IC minimizes thermal issues associated with LED matrix lighting applications by offering the industry's lowest internal switch resistance (RDS_ON), which is 65 percent lower than the closest competitive solution.
Safety and brand differentiation are two of the leading factors driving greater adoption of LEDs in automotive front-lighting platforms, which are growing at 30 percent per year, according to Strategy Analytics, Inc. As part of their distinctive brand identities, OEMs are designing in advanced safety features such as glare-free high beams along with LED and matrix lighting. However, LED lighting designers are challenged with increasing power, thermal and design complexities.
The MAX20092 provides flexible current management for matrix and pixel lighting. Twelve integrated switches control LEDs in string voltages up to 56V, saving design time and reducing complexity. Its integrated MOSFET on resistance (RDS_ON) of 70 mohm is the lowest in the industry – comfortably driving LED currents up to 1.5A. Maxim's 12-switch LED matrix manager is offered in a small 5mm x 5mm TQFN package. Additionally, Maxim today introduced MAX20096 and MAX20097 dual-channel, synchronous buck high-brightness LED controllers to work with the MAX20092, helping designers improve transient response times in LED lighting. The MAX20096 and MAX20097 deliver ultra-fast transient response with near-fixed frequency with Maxim's proprietary average current mode control scheme, minimizing EMI and enabling a reliable, high-performing design.
Key Advantages of MAX20092
Integration: Reduces bill of materials (BOM) costs while saving space. Manages one to two LEDs per switch with 12-bit pulse-width modulation (PWM) dimming. Provides built-in logarithmic fade-in/fade-out capability that simplifies LED programmability and reduces taxation on system bus lines.
High Performance and Safety: Low RDS_ON of 70 mohm safely enables LED current of up to 1.5A. Features advanced fault protection and management for open, short and open-trace LED detection.
Flexibility: Can parallel up to 27 MAX20092 devices without daisy-chaining to manage large LED pixel count of up to 324 LEDs; allows designers to configure 1 string x 12 series switches, 2 strings x 6 series switches, and 4 strings x 3 series switches from each IC.
Electromagnetic Interference (EMI) Mitigation: Slew-rate control reduces EMI and noise
Commentary
"Although matrix LED headlights enhance safety, they were once exclusively for the premium auto sector, due to their complexity and high cost," said Kevin Mak, senior analyst for the Automotive Practice of Strategy Analytics. "Technology developments that enhance LED efficiency and performance will drive their greater adoption into automotive platforms. Maxim's MAX20092 is one of the solutions that aligns with greater adoption trends for LED lighting in automotive applications."
"Maxim designed the MAX20092 to help developers who want to utilize more LEDs in their designs and reduce the BOM cost and solution space," said Yin Wu, business manager for the Automotive Business Unit at Maxim Integrated. "The safety and OEM branding value that LEDs present are compelling, and we enable their adoption in greater numbers through higher flexibility and reliability."
Availability and Pricing
The MAX20092 is available at Maxim's website for $2.93 (1000-up, FOB USA)
The MAX20092EVSYS# evaluation kit includes a graphical user interface, matrix manager board and an LED adapter board featuring Osram Opto Semiconductors' Oslon Compact PL, KW CELNM1.TG, LED components, which are suitable for adaptive matrix-style headlights
Tweed, Uber, and MADD Canada join forces to launch national impaired driving awareness campaign ahead of cannabis legalization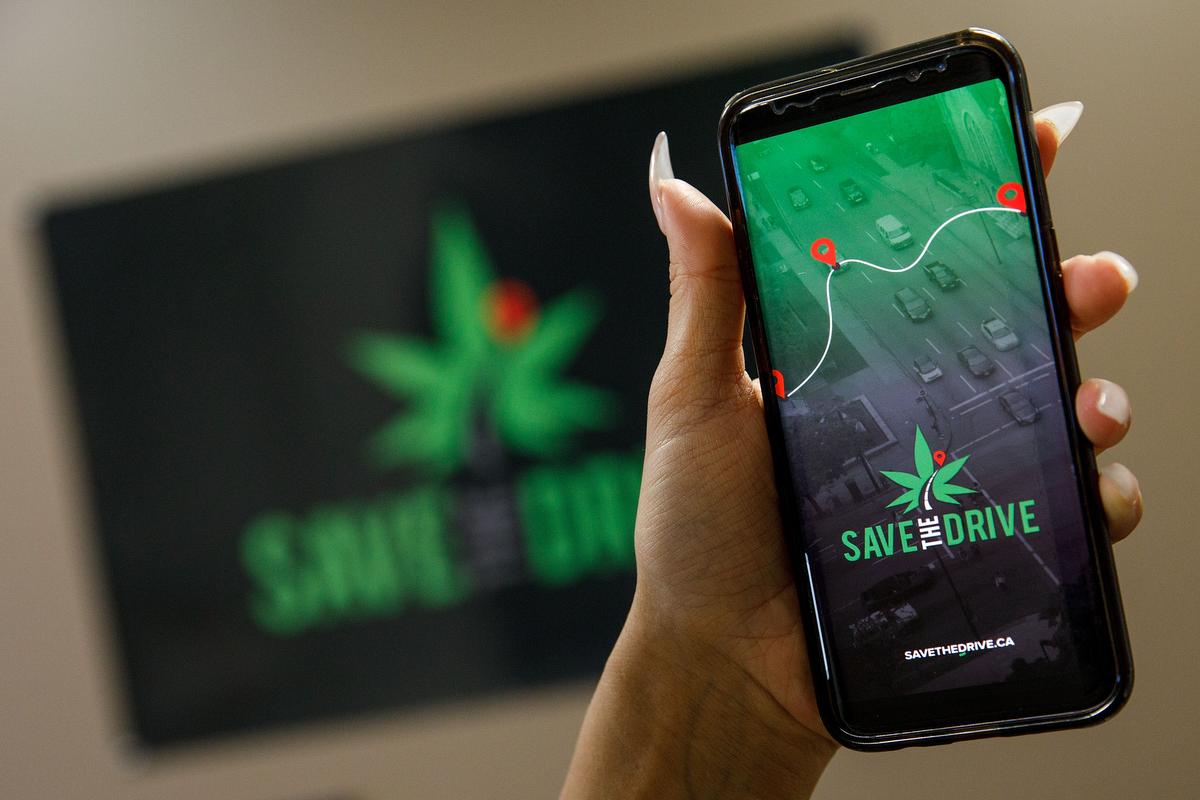 Reading Time:
2
minutes
With cannabis legalization just seven days away, Tweed, Canada's best-known cannabis brand, Uber, and MADD Canada are joining forces to launch a national awareness campaign focused on educating Canadians on the dangers of impaired driving, while also suggesting 101 creative things to do instead of driving high.
Together, the three organizations are taking the opportunity to shine the spotlight on this important issue while approaching it in a constructive and engaging way. The initiative is supported through the new educational website DontDriveHigh.ca and a national Don't Drive High campaign that will educate Canadians across the country about the long list of things that are far better to do instead of driving high.
"We've always believed that education was key to a responsible cannabis industry and we're proud to be launching this important awareness campaign across the country on the eve of legalization," said Mark Zekulin, President and Co-CEO of Tweed. "There's at least 101 better things to do than drive high. If you have to get somewhere, order an Uber or take a bus, but don't drive high. Period."
Launching on October 11, Canadians will see frequent reminders of the 101 things to do instead of driving high. Additionally, to kick off the partnership, Tweed and Uber will be offering 40,000 promo codes for up to $5 off an Uber trip in markets where Uber operates in Canada (excluding Quebec), through DontDriveHigh.ca.
"As legalization takes effect, this strategic partnership gives us an opportunity to reach millions of Canadians and generate awareness around the impacts of using cannabis and driving," said Adam Blinick, Director of Public Policy and Communications for Uber Canada. "We encourage cannabis users across the country to make responsible choices and consider alternative transportation options like public transit or ridesharing to prevent the risks and dangers of impaired driving."
Following legalization, the issue of safe driving will remain of critical importance and in addition to this new campaign, Canopy Growth has already funded a three-way partnership with the Canadian Drug Policy Coalition (CDPC) and MADD Canada. These funds were used to facilitate CDPC led research which served as the basis for MADD Canada's recommendations on responsible cannabis use and sober driving.
"With the legalization of cannabis comes the need for public education and awareness about its impact on driving," said MADD Canada National President Patricia Hynes-Coates. "This campaign will engage Canadians in a creative and unique way about the dangers of driving high, with the overarching and ever-present message to always choose a safe and sober ride option rather than taking the risk of driving impaired."
This partnership and awareness campaign is one more piece of Tweed's ongoing education strategy and is critical to the development of the responsible, safe cannabis industry in Canada.