Construction of the 11.6 MW ground-mounted solar power facility in central Hungary by Chinese clean energy solution provider Unisun Energy Group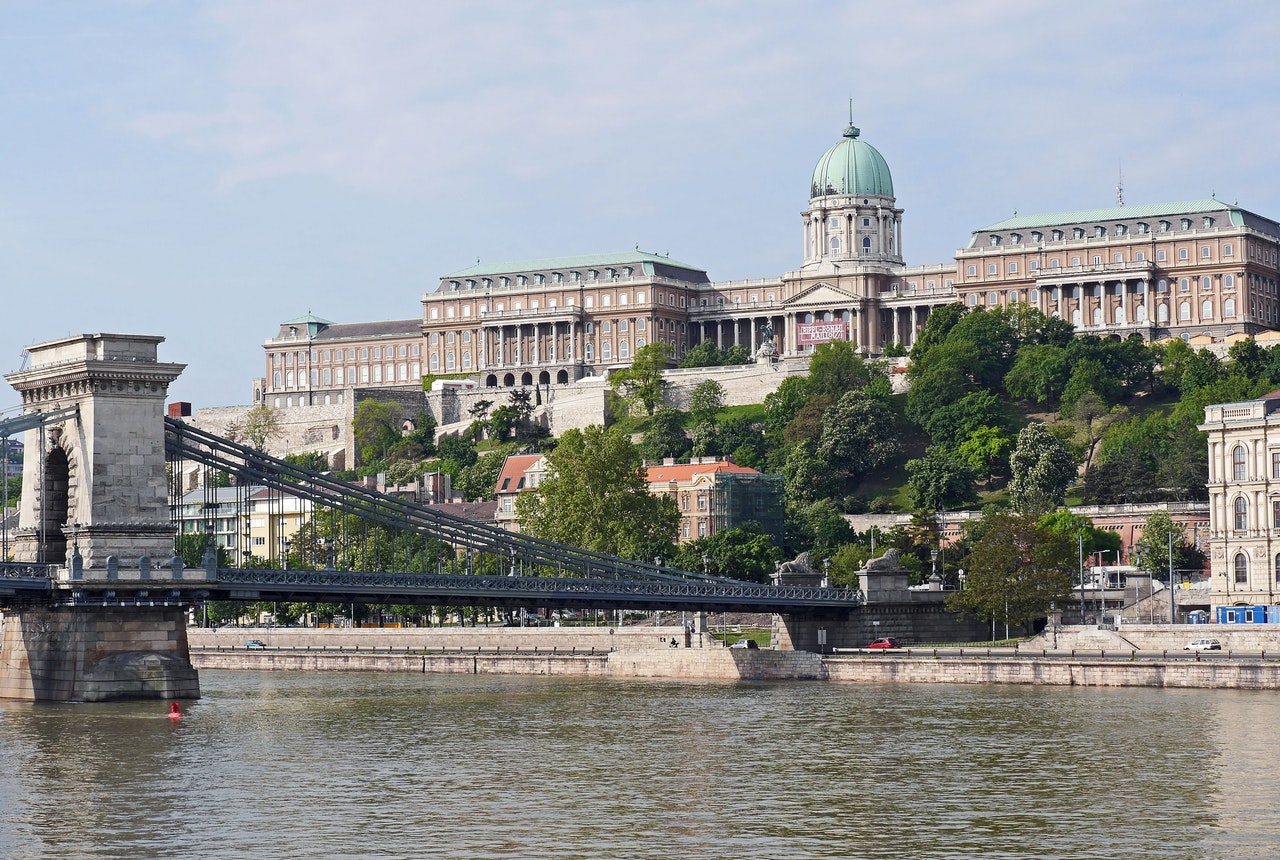 Reading Time:
2
minutes
The start of the project marks another milestone in Unisun's roadmap to accelerate its expansion into global markets
Zhejiang province, China-based Unisun Energy Group, a leading global provider of clean energy solutions, recently announced that the company was about to commence construction of the first phase of its ground-mounted solar power facility in Tiszaszolos, Hungary with initial installed capacity of 11.6 MW. The project has received approval from KAT, the Hungarian feed-in tariff scheme. Hungary represents another important European solar market that Unisun Energy has entered following its expansion into Germany and Netherlands.
KAT, a scheme developed by the Hungarian government to support the development of the renewable energy sector, is empowered to determine feed-in tariffs for renewable power and ensure all power generated from local renewable energy projects is acquired by the country's national electricity grid.
Unisun Energy's solar facility in Hungary has an initial installed capacity of 11.6 MW with additional installed capacity of at least 50 MW in plan at later phases of the project Located in Tiszaszolos, a village in the Northern Great Plain region of central Hungary that offers unique natural conditions and abundant sunlight, the project, upon completion, is expected to generate power exceeding 750 MWh annually.
An increasing number of Chinese solar companies have either already started or have planned in expanding abroad due to the increasing awareness of environmental protection among the public, the continuous decline of costs associated with solar products, and the rapid growth of demand from the global solar market. Data show that Hungary, with 2,000 hours annual sunlight on average , can provide superior natural conditions for the development of solar projects. Since 2015, combined installed capacity of solar power stations in the country has risen significantly to 129 MW, with installed capacity expected to continue its increase by 59 MW on average annually. "With the recovery of the European solar market, Hungary, one of the key EU solar power markets, undoubtedly has great growth potential ," said by Unisun Energy Group chairwoman Yisha He. "Looking forward, Unisun Energy plans to aggressively develop renewable energy projects in Europe with a focus on local projects."
Unisun Energy, one of the world's leading green energy companies, has expanded abroad over the past five years and has accumulated comprehensive experience in investment, construction and management of solar projects in various operating environments.Nowadays, the company has been involved in projects exceeding 1 GW globally with its businesses spanning five continents.
Fast-Growing Home Solar Leader Freedom Forever Brings Renewable Energy To Colorado Residents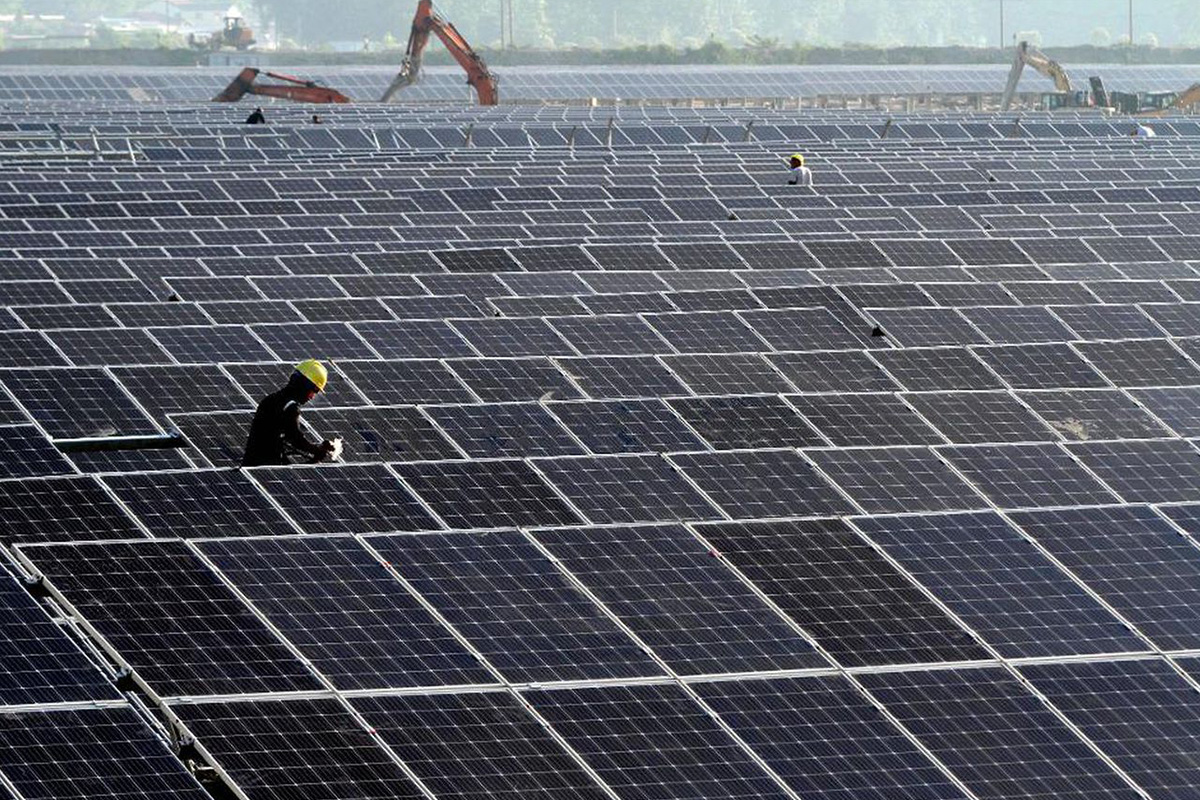 Reading Time:
2
minutes
Solar installer offers unique service-oriented approach and 25-year production guarantee to renewable energy to customers across the state
Freedom Forever, the innovative residential solar energy installer, recently named one of America's fastest growing companies by Inc. Magazine, today announced its expansion into Colorado. Founded in 2011, Freedom Forever currently serves customers in California, Arizona and Nevada. The solar leader has selected Colorado as its next market because of the large growth potential for solar energy in that state, due to its climate and solar-friendly regulatory environment. With solar energy production expected to reach over 1800 MW in the next five years according to SEIA, Freedom Forever is confident that Colorado is on track to be a leading solar state.
"We are thrilled to begin serving residential solar customers in Colorado, a state that is primed to be an ideal location for solar projects and a market ripe with opportunity for residential solar energy," said Brett Bouchy, CEO of Freedom Forever. "At Freedom Forever, we are committed to a service-first model for delivering solar energy that puts the customer at its center and maximizes their return on investment in a home solar system. As a fast-growing company, Colorado was a natural fit as we seek to expand our footprint in markets where solar is in demand and homeowners are looking for a long-term partner for their renewable energy needs."
Freedom Forever will serve as a solar contractor and installer for homes across Colorado. Home solar systems are increasingly in demand, due to a decrease in installation fees and the potential energy cost-saving opportunities for consumers. On top of this, Freedom Forever brings a unique approach to home solar that prioritizes ownership, return on investment and reliable long-term support designed to increase home value. Freedom Forever offers a unique 25-year production guarantee that ensures all installed systems meet or exceed kilowatt hour production for 25 years. As part of this guarantee, Freedom Forever not only services solar systems as needed, but they will also compensate homeowners for non-production.
Recently, Freedom Forever took its customer-centric philosophy one step further with a public commitment to absorb all cost increases that come as a result of recent tariffs on solar panels and power inverters that have raised the overall cost of solar energy systems over the past year. This bold move was taken due to a commitment to ensuring solar affordability, growing the adoption of renewable energy across the United States and continuing to cultivate consumer demand for home solar.
"As Freedom Forever seeks to expand its footprint, Colorado represents one of the most attractive markets for us – a state with the right policies in place to encourage the adoption of solar power, a population looking for green energy solutions and an environment currently underserved by innovative solar installers," said Jessica Sumikawa, Executive Vice President & Chief Legal Officer, Freedom Forever. "We look forward to becoming a key part of the next chapter of energy generation in Colorado and helping to foster a market for clean power across the state."
Freedom Forever will officially begin installations in Colorado this month. For more information please visit FreedomForever.com.
EU calls for renewed international action to protect nature on land and at sea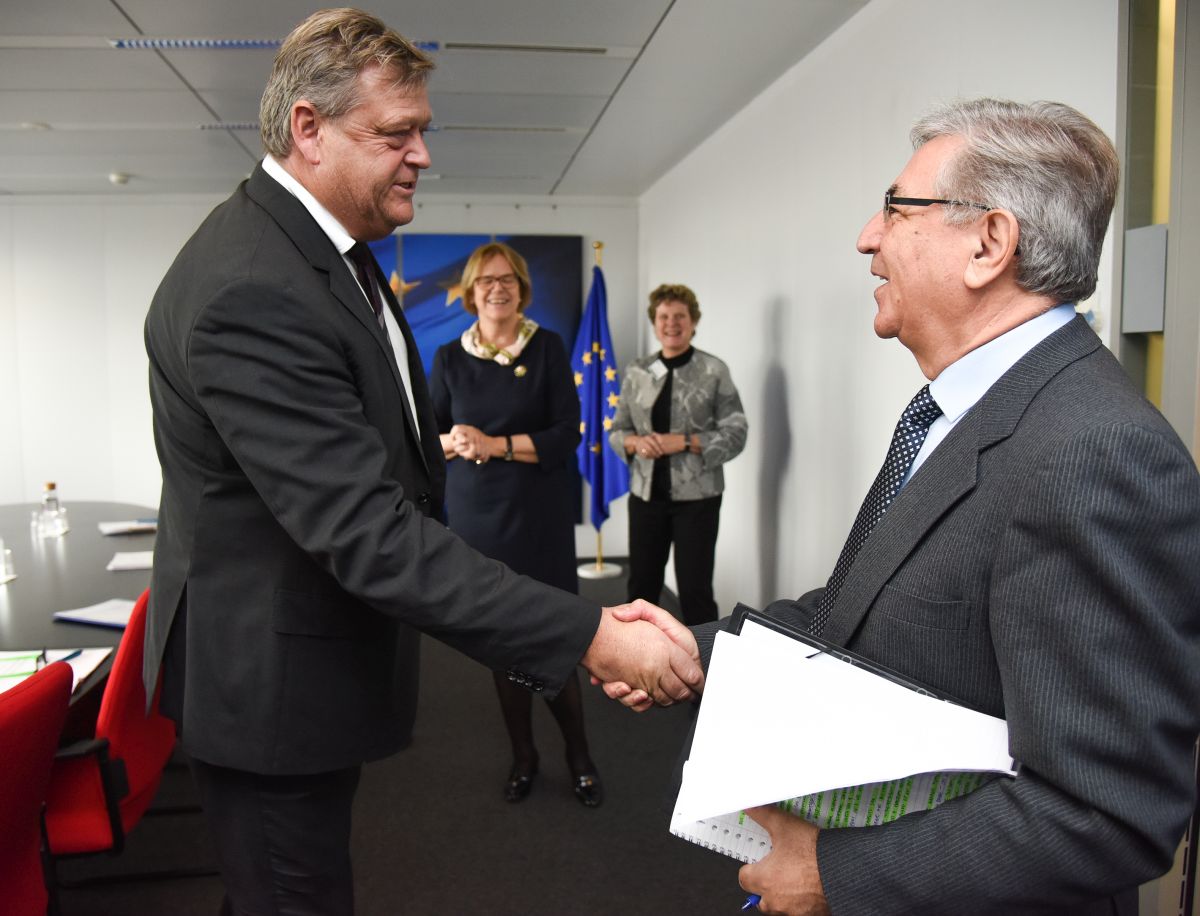 Reading Time:
2
minutes
Amid recent alarming reports of the dramatic loss of wildlife and ecosystems worldwide, the European Union is calling for stronger global response to biodiversity concerns at the 14th Conference of the Parties of the United Nations Convention on Biodiversity (CBD COP 14) in Sharm-el-Sheikh, Egypt.
Representing the European Union at the High-Level Segment, EU Commissioner for the Environment, Maritime Affairs and Fisheries Karmenu Vella said: "The current rate at which we are losing our wildlife and ecosystems is an existential threat as worrying as climate change. I am encouraged by the growing awareness of the links between the two, also at high-level international events such as this one and the upcoming United Nations climate change conference in Poland. Protecting biodiversity on land as in the ocean is important for future generations, but also for our current wellbeing."
The high-level biodiversity conference where the EU will be leading the international efforts for a post-2020 global biodiversity framework, is expected to create consensus on the urgency of achieving global biodiversity targets by 2020. Wider integration of biodiversity concerns in agriculture, energy, mining, industry and infrastructure projects is instrumental to keep global temperature increases well below 2°C, in line with the commitments of the Paris Agreement.
Engaging more than EUR 350 million per year on biodiversity in developing countries, the EU is the biggest donor for the protection of biodiversity in the world. Growing awareness across Europe of the positive role of biodiversity and ecosystems for health and for food security means the European Union is well placed to provide global leadership. The business community is also realising how dependent they are on biodiversity with some businesses taking bold measures to consider their dependencies on natural capital.
Capitalising on these positive examples, the European delegation, headed by Commissioner Vella, will aim to bring biodiversity policy to the political forefront in order to prepare for an ambitious and united outcome at the Conference of the Parties (COP15) in China in 2020.
A press release is available online. (For more information: Enrico Brivio – Tel.: + 32 229 56172; Daniela Stoycheva – Tel.: +32 229 53664)
Mergers: Commission clears joint venture by E.ON and Clever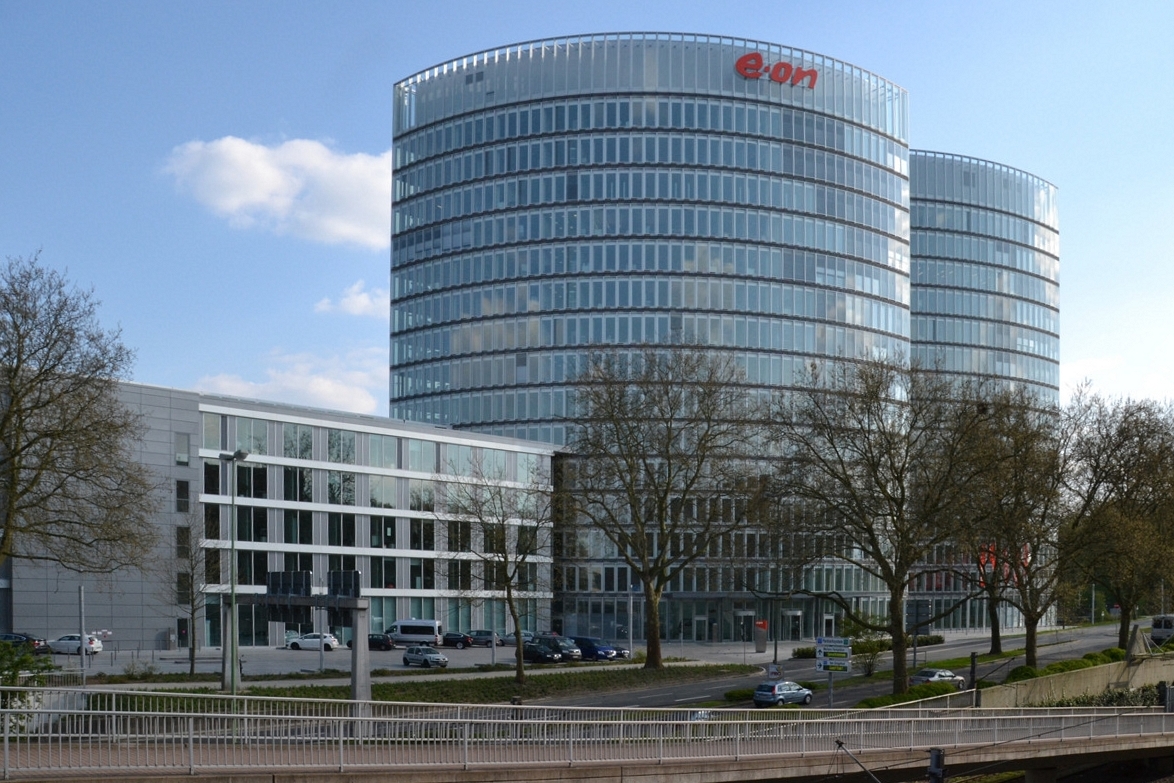 Reading Time:
1
minute
The European Commission has approved, under the EU Merger Regulation, the proposed creation of a joint venture between E.ON SE of Germany and Clever A/S of Denmark.
The joint venture will develop and operate ultra-fast charging (UFC) stations for electric vehicles in Norway, Sweden and Denmark. E.ON is an energy company with activities in energy networks, renewable energies and customer solutions, including electricity and gas retail supply.
Clever is an electric mobility service provider, active in charging solutions for companies, public institutions and end customers. The Commission concluded that the proposed merger would raise no competition concerns due to the negligible actual and foreseen activities of the joint venture in the European Economic Area.
The transaction was examined under the simplified merger review procedure.
More information is available on the Commission's competition website, in the public case register under the case number M.9049. (For more information: Ricardo Cardoso – Tel.: +32 229 80100; Maria Tsoni – Tel.: +32 229 90526)