First-of-its-kind Experiential Whisky Retail Store From Johnnie Walker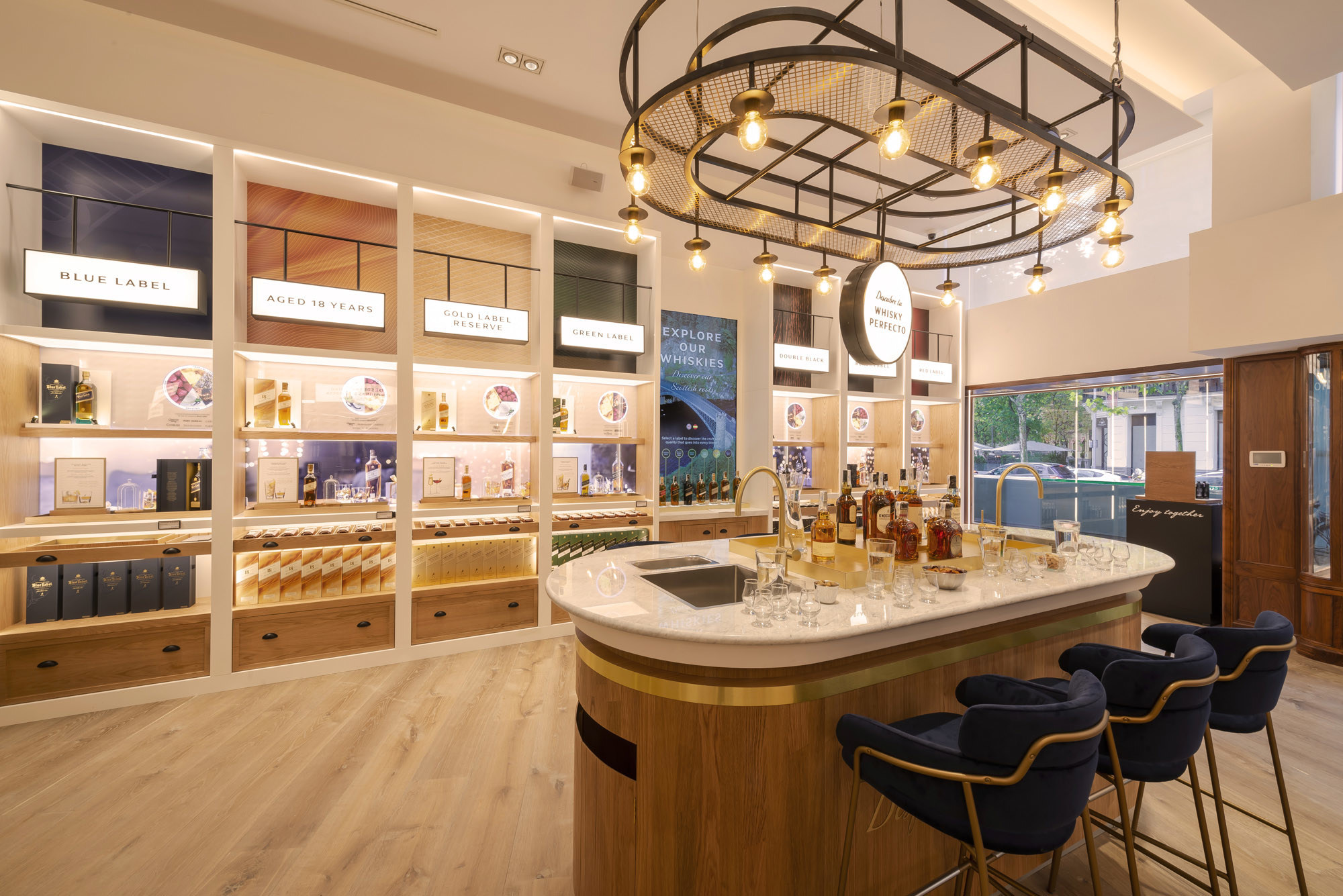 Reading Time:
2
minutes
Johnnie Walker, the world's No.1 Scotch Whisky, today opens its first flagship experiential retail store in Madrid.
The exciting new space, which promises to become a leading destination for Scotch lovers and whisky novices alike, plays host to a wide variety of immersive experiences, including whisky appreciation classes and tastings designed to help people explore the world of Johnnie Walker and Scotch.
Visitors will be able to choose from a special collection of Johnnie Walker whiskies, purchase some of the rarest and most exceptional single malts from which Johnnie Walker is crafted and explore limited edition curated collaborations exclusive to the new store.
Among the experiences on offer is an interactive hosting area where guests can discover the craft of cocktail making, a tasting table where they can deep dive into the flavours that lie at the heart of Johnnie Walker and a personalisation station where people can find unique gifts and add bespoke engravings and labels to purchases.
The cutting-edge store offers virtual experiences such as Discover Scotland through Johnnie Walkerallowing visitors to discover Johnnie Walker by taking a tour to the four corners of Scotland, discovering the breathtaking Highlands, the intrigue of the Islands, the lush Lowlands and the secrets of Speyside, culminating in a taste of Johnnie Walker.
There will also be seasonal offerings, with a Johnnie Walker cocktail-expert in-store this festive season to demonstrate how you can impress guests with a pairing of frozen Johnnie Walker Gold Label Reserve and a taste of hand-made, award-winning Scottish chocolate as well as show the cocktails and techniques that will turn your party drinks into showstoppers.
John Williams, Johnnie Walker Global Brand Director, said: "We're always looking for new ways to surprise and engage our customers and this kind of experiential Johnnie Walker flagship store does just that. It also adds a sense of fun and discovery to shopping and is a whole new way of experiencing the diversity and rich heritage of Johnnie Walker."
The launch of the new retail experience follows the announcement of a £150 million investment in Scotch whisky tourism by Diageo throughout Scotland – including plans for the opening of a new state-of-the-art Johnnie Walker visitor experience in Edinburgh, as part of the biggest concerted programme ever seen in Scotland's whisky tourism sector and is the latest announcement from Johnnie Walker as the brand prepares to celebrate its 200th anniversary year in 2020.

Make Your Season Bright: Booking.com Launches the World's Most Sparkly Townhouse, in Collaboration With Christian Cowan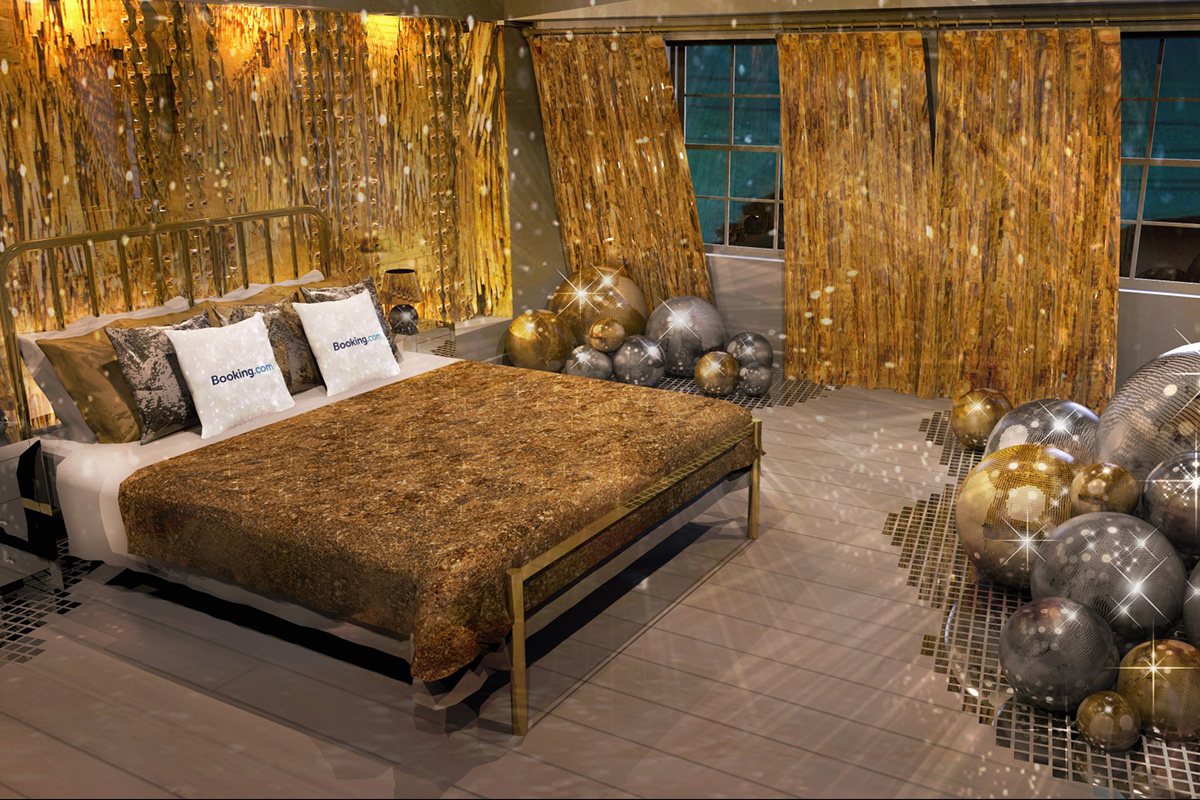 Reading Time:
1
minute
Fans of glitz and glamour have a unique opportunity to book a stay at the 'House of Sparkle', a 2,000-square foot townhouse decked from ground floor to roof in glitter, sequins and shimmer, available exclusively on Booking.com from 7th – 9th December 2018
Booking.com, the global leader in connecting travellers with the widest choice of incredible places to stay, has teamed up with internationally renowned designer and sparkle champion, Christian Cowan, to create the world's most sparkly townhouse, the 'House of Sparkle'.
Just in time for the holiday season and located in the fashion hotspot of Soho in central London, House of Sparkle has been designed for Booking.com by Christian Cowan who has famously dressed the likes of Beyoncé, Cardi B and Lady Gaga.
Everything from floor to ceiling, including the bedroom, bathroom, closet, dining and lounge area in the four storey, custom-designed townhouse will celebrate all that sparkles. The accommodation embraces ebullience, opulence and shimmer – all said to be emergent fashion trends this season – with a gold glittery frontage, black and white checkerboard glitter entrance hall and twisted glittery rainbow stairwell.
Available for booking on Booking.com and accommodating up to two guests, those lucky enough to book a stay for the night will be immersed in a sparkle experience.
For more information on the House of Sparkle, visit https://globalnews.booking.com/make-your-season-bright-bookingcom-launches-the-worlds-most-sparkly-townhouse-in-collaboration-with-christian-cowan/
Hannover Marketing and Tourism GmbH: Experience the Magic of Hanover This Winter and Christmas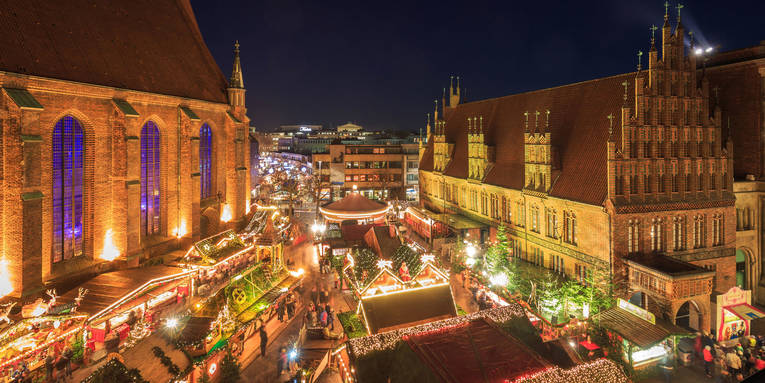 Reading Time:
2
minutes
Roasted almonds, mulled wine, Christmas trees and candles combine across many parts of Hanover to create that unmistakable aroma between November 28 and December 22. A mediaeval spirit prevails on the Christmas market in the historical village right in the Old City. Smiths and brush makers display their skilled crafts, as jugglers, magicians and mystical creatures put on shows guaranteed to amaze. A Scandinavian Christmas can be experienced on Ballhofplatz (Ballhof Square).
A magical atmosphere prevails in the Wishing Well Forest right in front of the Historical Museum – the wishing well with its wishing ring, which, according to legend, fulfils wishes once it has been turned, is at the centre of the welcoming wood with its more than 50 fir trees.
Hanover Marketing and Tourism GmbH has put together a small tour for you to immerse yourself in the city's Christmas markets:
GOP Winter Variety Show: Sông Trăng – When the moon is reflected in the river
Mysticism, desire. Love of tradition. Modern dynamism. Small villages. Huge metropolises. Modern-day Vietnam is pure fascination. The Sông Trăng show puts the Vietnamese soul on the stage at the GOP Theatre in the Orangery of the Herrenhäuser Gardens from November 24 to January 13. The rustling of the dewy grass of morning, waves rippling in Halong Bay, a woman's voice whispering softly of desire – on the other side the bustle of the city of Hanoi, crackling scooters. These contradictions and immersion in a different culture lie at the centre of the 15th Winter Variety Show. All 13 artistes are from the Vietnam Circus Federation. They reveal their artistic skills, with Vietnam's characteristic raw material – bamboo – playing a major role. This fantastic show is framed by a blend of current pop and traditional Vietnamese music.
Magical Winter Zoo in Hanover's Adventure Zoo
A winter wonderland right in the heart of Hanover! The theme worlds of Meyers Hof and Mullewapp turn into a sparkling winter world in Hanover's Adventure Zoo between November 23 and February 3 – an all-round winter package of magic for the entire family and all those seeking to end the working day in enjoyment. With its open-air skating rink, toboggan runs, winter market with culinary delights, arts and crafts, skating school, Santa Claus and ice disco, a visit to Hanover's Adventure Zoo is fully in the spirit of winter.
Hanover Christmas Circus: Skilled acrobats, magicians and myths from the Middle Kingdom
The Winter Circus has enjoyed huge popularity in Hanover for the past two years, with a total audience to date of 50,000 watching the top international programme in the Christmas season. This year the Christmas Circus is putting on a programme by the Chinese National Circus between December 20 and 31. The show marks 30 years exactly since the famous circus came to Hanover for the first time. The top artistes from the Middle Kingdom are marking this anniversary with a special gala show. Oriental and fast-paced, familiar and joyful are the watchwords as the more than 30 devotees of their craft present their extraordinary light-as-a-feather skills in colourful robes for Christmas. Apart from daring pyramids, brave balancing acts, high-speed juggling, amusing clowning and incredible contortionism, there are also playful fantasy figures and extravagant costumes to lend the show a friendly face at the centre of the colourful display.
You can find all the information concerning the Hanover visit at:
World's First Storm Racer Waterslide Debuts at Aqualand Frejus, France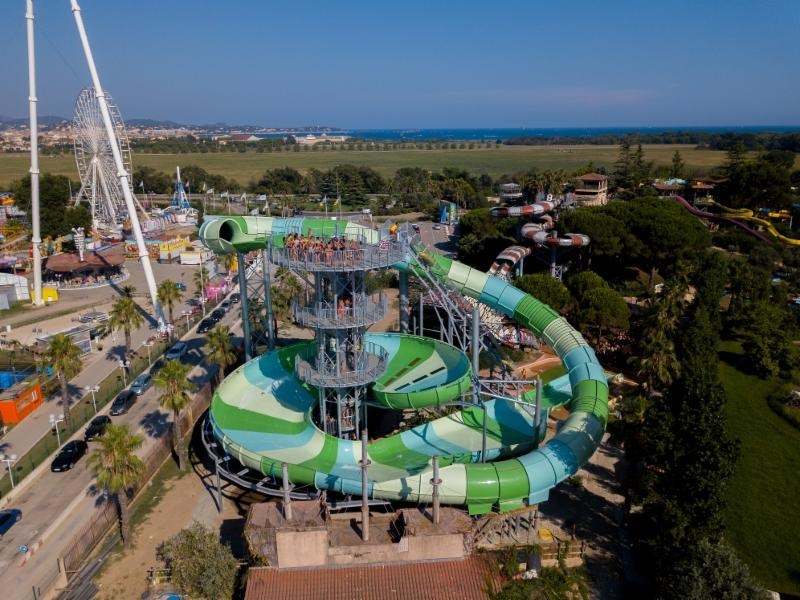 Reading Time:
4
minutes
A first-of-its-kind, streamlined, adrenaline-pumping, family-riding, racing waterslide
Polin Waterparks is pleased to announce the opening of the world's first Storm Racer Waterslide at Aqualand Frejus in France. Storm Racer incorporates a variety of key features that set it apart from every previously designed waterslide in the industry: unique geometry, high capacity, a pioneering ride configuration and an exclusive, interactive "Watersplash" feature that ensures intense competition and blasts of adrenaline.
Storm Racer perfectly exemplifies Polin Waterparks' expertise in engineering, R&D and technology integration into its signature rides.
Polin Waterparks and Aqualand Frejus have partnered in ground-breaking achievements over many years in the amusement park sector. Significantly, Aqualand Frejus was the first park in France to install Polin's King Cobra waterslide. To date, that attraction has been honored seven times as Europe'sBest Waterslide. And, just like King Cobra, Storm Racer is changing the industry's – and its guests' – perspective on what a waterslide experience is supposed to be thanks primarily to its innovative integration of cutting-edge technological elements. In addition, due to its unique design, Storm Racer was honored as a winner in the Sports, Entertainment and Recreation Equipment division of the A'Design Award & Competition in 2017.
Wilfrid Lenandeis, Director of Operations, Aspro Group, says that the addition of a Storm Racer to Aqualand Frejus is important in ensuring the park maintains its guests' expectations of always delivering the best entertainment. "We know how quickly people's interests can change, and we want to make sure we are always top of mind when they are considering how to spend their entertainment dollars," he says. "We focus on delivering an incredible experience for the value so guests will come back and are never disappointed."
Exceptional Advantages
A variety of distinctive factors set Storm Racer apart from other waterslides. Specifically, guests benefit from:
A Unique Rider Experience. The slide's streamlined, geometric path is unlike any previously designed attraction. The result is an expertly engineered waterslide that takes guests by surprise from the start of the ride when they launch from an exceptional height: 24 meters (79 feet), nearly eight stories high. The ride extends along a slide path of 87 meters (285 feet) at a speed of 11 meters (36 feet/second), nearly 40 kilometers (25 miles/hour). The tunnel start of the slide features Polin's patented Natural Light Effects technology, and Polin's Slide 'n Roll feature is also available. Upon entering the slide, guests shoot through a closed tube that curves downward in a wide arc. They then are plunged into an open-bowl configuration where they experience the strength of centrifugal force as they are propelled up a wide, sweeping, curved, vertical slope. Rafts rush toward the top of the slope and – just before they seem to be ready to shoot over the edge – gravity safely pulls them backward in a reverse ride. The energy gained in this journey provides the force to propel them down and out of the bowl where their high-adrenaline journey is extended through another closed tube before ending in a splash pool or run-out. The engineering accomplishment of this slide – with its curved rather than classical slope on the uphill portion of the slide – is a major accomplishment within waterslide designs. And it is a concrete example of Polin's customer-oriented, flexible and efficient design and engineering understanding.
Attractively Interactive. As rafts shoot to the top of the slope, Polin Waterparks' exclusive Watersplash sensors detect the exact high point reached by the raft. The sensors are connected to a lighting system that displays results on a score board to create a competitive adrenaline rush for the riders. At each level, the lighting system showcases another color and, if the raft makes it to the top, the Watersplash feature activates, and water splashes over the riders creating great fun and memories. Winners can be determined based on each hour of the day, day of the week or the entire season to ensure months of competition between teams.
A Competitive Family Experience. In the past, waterslide designers have created attractions that have allowed one individual to race against another individual or multiple individuals. The Storm Racer, however, allow families – or teams – to race one another together. The inducement to test different rider impacts on the raft's agility and speed will push competition to new extremes.
Central Tower. The Storm Racer employs a giant central tower from which the slide launches. The use of this type of tower provides multiple benefits. First, it promises unique spectator appeal with its tower looming above guests and becoming a central point around which a park can be designed. Second, it gives facilities options, because the tower can accommodate both a single slide or two symmetrical slides.
High Capacity. Because the Storm Racer slide uses multiple family rafts running simultaneously, the number of guests it can accommodate is 8 x 120 riders per hour. This enables multiple guests to share the excitement on the riders' side. On the operator's side, parks gain the advantage of easier queue management.
Specialized Product Features
Central start tower with a compact design (between the two raft-entry points)
High capacity (120 x 8 riders per hour)
A shared slide experience with others in the queue
Family-raft waterslide
Streamlined and iconic design
Watersplash feature (with interactive lights)
Both single or racer options available
Indefinite theming possibilities
L-RTM-manufactured components (please see below for further information)
SPE, NLE and Slide 'n Roll options available.
More on Aspro Parks
Aspro Parks is one of the largest European operator of leisure parks and centres: 60 parks and centres in Spain, UK, France, Finland, Portugal, Switzerland, Belgium, Holland, Germany, Austria and the Czech Republic. Founded in October 1991, Aspro Parks has since enjoyed strong and ongoing growth, reaching it's position of leadership in the leisure industry. In 2015, the Group employed an average of 2,000 staff, and over 5,000 during the high season.