World Renowned Designer Stefano Ricci at AAFT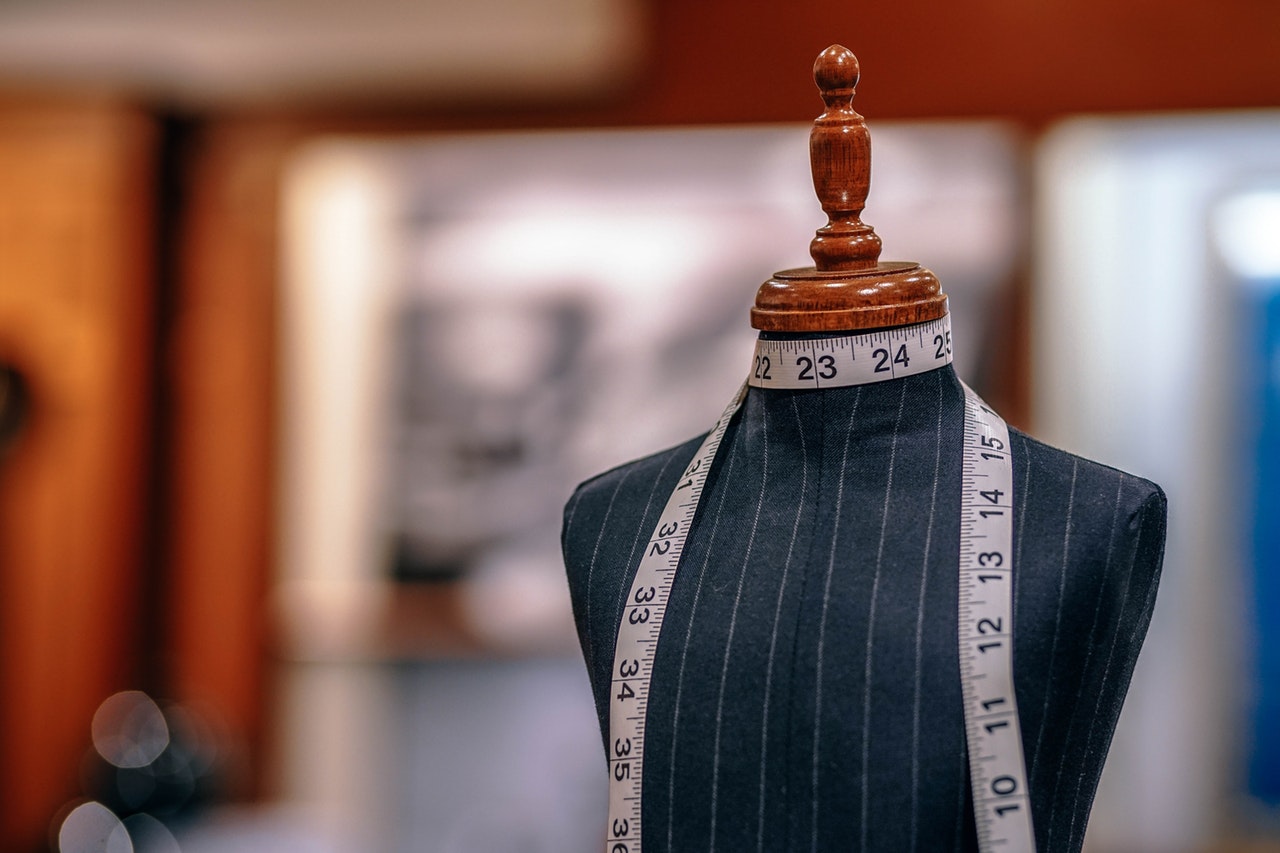 Reading Time:
2
minutes
It was a lucky day not only for the students of AAFT School of Fashion And Design but for every one who was audience to the address by the great International designer Stefano Ricci at Marwah Studios.
"We are fortunate enough that an international celebrity Stefano Ricci accepted our invitation to be the guest of AAFT School of Fashion And Design and share his life time experience with the students of design," said Sandeep Marwah President of Asian Education Group.
"I am pleased to be the guest of AAFT; I grabbed the invitation extended to me by Sandeep Marwah as I am keen to know about the Indian fashion and design schools and what they are offering. I am amazed to know the kind of work students are doing here in AAFT campus," said Stefano Riccicongratulating students on their presentation.
"We are opening a new showroom of Stefano Ricci at the Oberoi Hotels which is a contribution to the fashion world. You all must visit to see the latest collection by the great designer," added Jackie Manglani President India Stefano Ricci Brand.
"My job is to design the showroom and see to it that international setup is maintained in the show room. These shops have to be customer-friendly," said Michele De Vena Store Planning Director.
Present on the occasion, the renowned Bollywood star and Director of Asian Education Group Mohit Marwah thanked all the dignitaries for their gracious presence.
"I am busy with the opening of the showroom and would love to visit AAFT School of Fashion and Design next time for sure," said Niccolo Ricci Chief Executive Officer of Stefano Ricci.
There were lots of questions by the excited and charged students and young fashion designers which were answered by Stefano Ricci. He announced two full time scholarships to the students of AAFT to learn fashion business at his centre at Florence, Italy.
Later Sandeep Marwah honored all the distinguished guests with the life membership of International Film And Television Club of Asian Academy of Film And Television as a mark of respect.
Stefano Ricci is a private family-owned Italian luxury lifestyle brand with headquarters located in Fiesole with 60 mono brand boutiques worldwide, the brand produces menswear and accessories.

EastCoast Entertainment Merges With The Comedy Zone Worldwide and Announces New Comedy Division
Reading Time:
2
minutes
EastCoast Entertainment (ECE), a nationally recognized entertainment booking agency, announced today it has merged with comedy giant The Comedy Zone Worldwide and will launch a new division, ECE Comedy, in the coming year. The combined company will serve as a leader in the comedy booking arena addressing the needs of event planners, venues, and individuals looking for innovative and trusted comedic entertainment.
As part of the merger, Brian Heffron, joins ECE as a managing partner and will lead the ECE Comedy division. He will also maintain his personal ownership stake in the three Comedy Zone club locations he owns and manages. Also coming on board are Heffron's longtime counterparts, Len Kure and Joel Pace. The Comedy Zone club locations are franchised operations and will continue to operate under The Comedy Zone brand.
As one of the most recognized players occupying the comedy booking space, The Comedy Zone Worldwide is one of the largest comedy networks in the nation. Established in 1986, Heffron and his team have grown the brand by licensing The Comedy Zone name and booking comedians for a multitude of venues and clients across the country, including over 60 Comedy Zone club locations producing over 100 shows per week.
"Growing ECE encompasses more than geography, and we strive to seek opportunities that allow us to expand the offerings we provide to our clients. Over a year ago, we started exploring the realm of comedy and what it would look like for ECE to be a serious contender in this market. The Comedy Zone is a household name and has a tremendous reputation for providing top-notch service to their clients in addition to the most talented comedians. Merging felt like a no-brainer as the company's vision and guiding principles align so closely with those of ECE," stated Doug Daniel, President & CEO of ECE.
"Today is a milestone as we celebrate joining the ECE family and launching a division unrivaled in the comedy market. Drawing on decades of experience, we are committed to pushing the boundaries of comedy while remaining focused on delivering outstanding results that meet the needs and wants of our clients," said Brian Heffron.
ECE is the largest full-service entertainment agency in the country with 16 offices located along the East Coast. Specializing in the arrangement of unforgettable entertainment and the production of custom events ranging from weddings and social events to touring performances and corporate entertainment, ECE turns special events into once-in-a-lifetime experiences. Partnering with the best bands, DJs, performance artists, celebrities and more, ECE represents 160 exclusive artists with the ability to book 8,000 additional acts worldwide.
Raw Travel Debuts New Series Of Episodes Entitled "Going Solo"
Reading Time:
2
minutes
AIM Tell-A-Vision® Group (AIM TV) announced today that its internationally syndicated television series Raw Travel® will premiere several new episodes beginning this February.
In a first for the TV series, Raw Travel is rolling out a select group of episodes entitled "Going Solo." The first was filmed in Costa Rica followed by two others filmed in Colombia. Each "Going Solo" episode will showcase the special joys and challenges of solo travel. In the "Going Solo" episodes, host and producer, Robert G. Rose, visits destinations without his usual film crew or planned agenda and relies on serendipity and the kindness of locals he meets along the way to travel and film.
"I'm extremely excited about the solo travel episodes because they allowed me to get back to the roots of what inspired me to travel in the first place, authentic interactions with locals," says Robert G. Rose, Producer and Host of Raw Travel. "We began with Costa Rica because it had special meaning. It was my very first solo trip abroad many years ago, and it changed my life. That trip was instrumental in both my decision to become a media entrepreneur and it marked the moment when I first fell in love with travel in general and solo travel in particular," Rose continued.
"Going Solo: Costa Rica" premieres February 2nd & 3rd with a look at the hidden charms of the capital city of San Jose followed by a road trip to the country's west coast for a more traditional beach experience. The "Going Solo" theme continues in late April with the premiere of the first of two episodes set in Colombia, South America. The April debut features Robert exploring the capital city of Bogota and the more touristic colonial coastal town of Cartagena before heading off the grid a bit to experience the hidden charms of Cali, Colombia. The follow up "Going Solo: Medellin(Colombia)," will air in Season 7 beginning fall 2019, followed by other solo adventures set in Hong Kong, Southern China and Jakarta, Indonesia.
Other new, traditionally filmed Raw Travel episodes will also premiere in February, April and May with "Tahiti" (Feb 9th-10th), "Foodtastic Korea" (Feb. 16th-17th), "Historic Downtown Sanford, Florida" (Feb. 23rd-24th) and the 1st of several episodes set in Indonesia "Sailing Away to Raja Ampat, Indonesia."
Raw Travel is currently in its 6th season and can be seen on local broadcast affiliates (ABC, NBC, CBS, Fox, etc.) in over 172 U.S. cities in 95% of the USA as well as several international territories including Asia (Nat Geo People), Europe (Fox Iberia), India (Amazon), Africa and more, as well as on many domestic and international airlines.
Visit www.RawTravel.tv for more info, www.RawTravel.tv/wheretowatch for tune in and local listings in all 172 U.S. cities and www.RawTravelTrailer.com for a short trailer.
Second IFL Team Adopts Imagination Park's Augmented Reality Solution
Reading Time:
1
minute
Imagination Park Entertainment Inc. (CSE: IP) (OTC: IPNFF) (the "Company") today announced that it has been contracted by the Indoor Football League's (IFL) Arizona Rattlers to provide an augmented reality (AR) experience to new and existing fans via the Company's XenoHolographic™ product suite. The Arizona Rattlers are the second IFL team to license Imagination Park's XenoHolographic solution, after the Tucson Sugar Skulls.
"Our fans will be treated to an augmented reality experience on their phones that will provide a unique game day promotion in a way never before seen," said Arizona Rattlers' President Chris Presson. "Imagination Park created an AR platform we can use to manage our AR programs ourselves and keep content fresh and up-to-date."
"We are thrilled to land our second IFL account, and we continue to talk to many professional sports organizations that want to leverage augmented reality to improve their pre-, post- and in-game experience for fanbases across North America," said Alen Paul Silverrstieen, CEO of Imagination Park. "The Arizona Rattlers will be among the initial teams to deploy a complete AR experience. Their fanbase should be very excited to be among the first to see the future of live sports."
The Rattlers (or any team or brand) can develop interactive AR content to measure and understand how fans engage with their sponsors and team through their mobile devices. Then use this information to further develop or refine campaigns, redeploying through their preferred channels including: games, scavenger hunts, sweepstakes and bringing any real existing object to life. For example, playing a video highlight reel when the phone is placed over a game day program.
To get a better sense of what the fans will see, download XenoPlay™ from your app store and check out the demo on www.imaginationpark.com.