'Cultural Bridge' Between Russia and France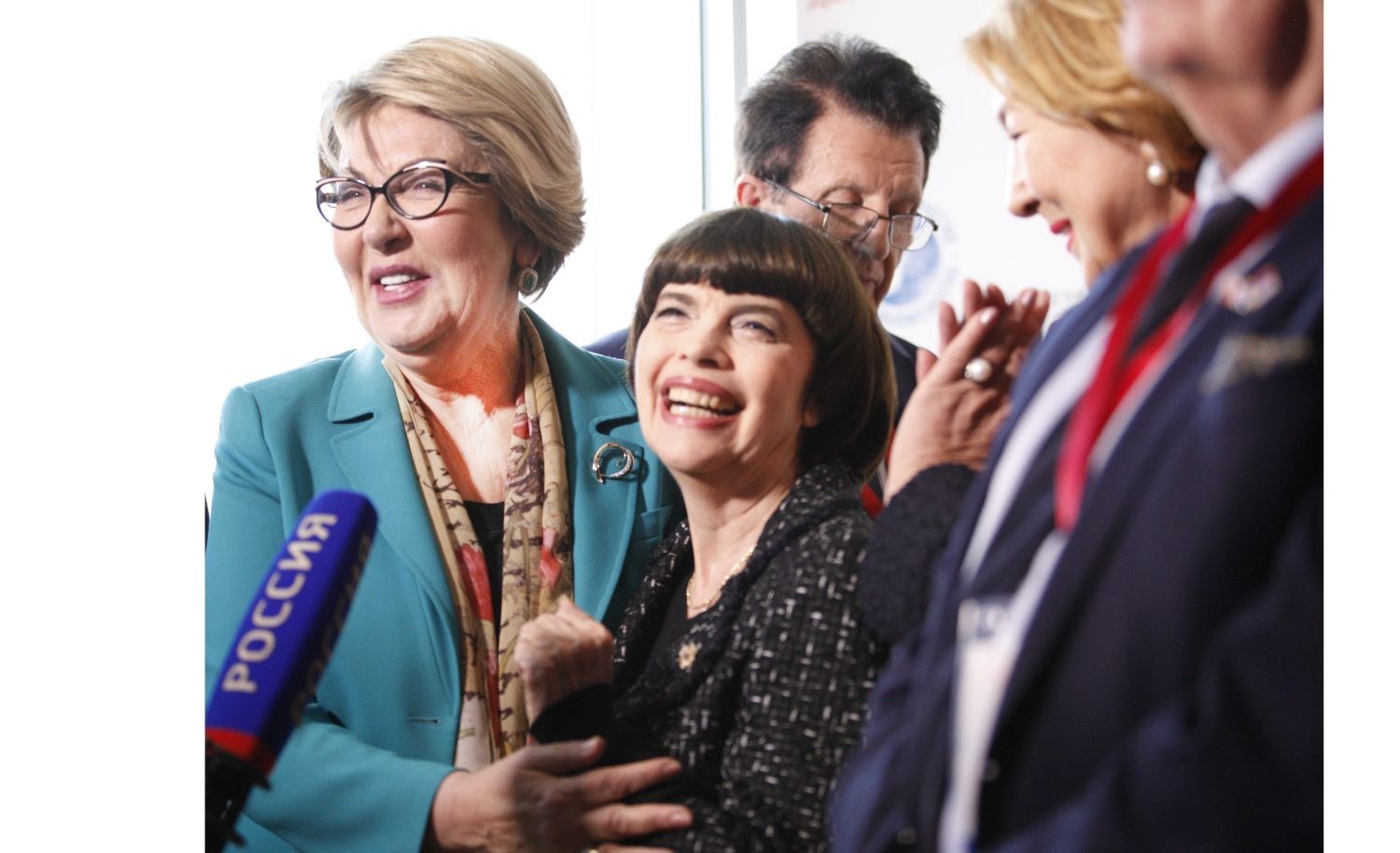 Reading Time:
3
minutes
Key issues of cooperation in the fields of education, literature, theatre, cinema and other areas of culture were discussed by the participants of the Russia-France Bilateral Public Relations Development Forum, which was held on October 24-26, 2018 in Paris.
Prominent cultural and academic luminaries of the two countries, heads of diplomatic missions, including Eleonora Mitrofanova, Head of the Federal Agency for the Commonwealth of Independent States, Compatriots Living Abroad and International Humanitarian Cooperation (Rossotrudnichestvo), Audrey Azoulay, UNESCO Director-General, Alexey Meshkov, Ambassador Extraordinary and Plenipotentiary of Russia in France, Hélène Carrère d'Encausse, Perpetual Secretary of the Académie française, Dmitry Bak, Director of the V. I. Dal State Museum of the History of Russian Literature, Daniel Rondeau, writer, publisher and journalist, former Permanent Representative of France to UNESCO, as well as representatives of the A.S. Pushkin State Institute of Russian Language, National Research University – Higher School of Economics, the Russian University of Theatre Arts and other cultural and educational centres attended the Forum.
The honorary guest of the Forum was world-renowned singer Mireille Mathieu, who expressed her support for projects involving Russian-French cooperation and shared her warm attitude to Russia: "I look at Russia with love. It is important to look with love and be able to convey it," she said. Earlier Ms. Mathieu received the title of 'Honorary Professor in the Field of Culture' in Russia.
As noted by the head of Rossotrudnichestvo Eleonora Mitrofanova, in the course of history, Russia and France have always been connected by rather strong cultural ties, regardless of the political situation. Currently, French youth demonstrate a growing interest in Russia.
"Intercultural and civil dialogue between our countries remains at a high level. In France, we see a real interest among the younger generation in Russia, our history and culture. Moreover, it has been growing in recent years, despite a background characterized by a significant amount of negativity, which is artificially created by certain countries and the media," the Rossotrudnichestvo head, Mrs. Mitrofanova, clarified.
She further explained that Rossotrudnichestvo plans to enhance its social media engagement and launch various Internet projects in a move to spur more interaction with the younger generation. One of these cultural projects between Russia and France, focused on young people and other members of society, is the 'Moscow-Paris' Online Film Festival, which will be held in early 2019. The project was presented to the attendees of the Forum.
The event was organized by Rossotrudnichestvo with the participation of the Russian-French Civil Societies Forum 'Trianon Dialogue', established at the initiative of the heads of both states. The Forum was held within the framework of the Year of Russian Language and Literature in France and the Year of French Language and Literature in Russia.
2018 became the Bilateral Year of Russian and French Languages and Literature. For the first time, the bilateral year covers not only literature that exists in Russia and France respectively, but also the authors who write in Russian and French in other countries around the world.
The 'Trianon Dialogue' between Russia and France started in December 2017. Its main mission is to deepen the dialogue between the civil societies in Russia and France and strengthen humanitarian ties through interaction between thought-leaders, non-profit organisations and entrepreneurs.
SOURCE Rossotrudichestvo
Swarovski Unveils New Daniel Libeskind Designed Star for Rockefeller Center Christmas Tree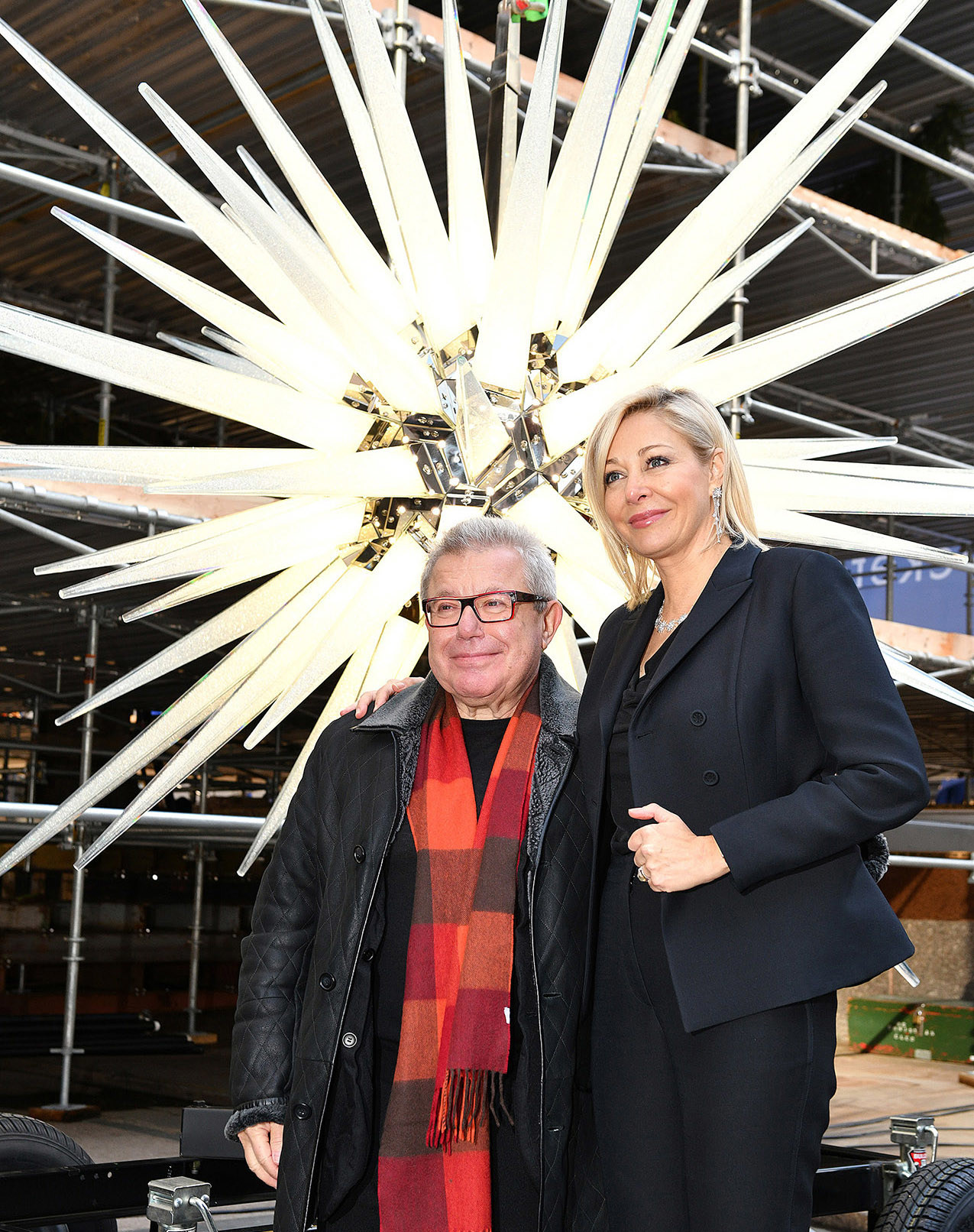 Reading Time:
2
minutes
The new Swarovski Star for the Rockefeller Center® Christmas Tree, designed by renowned architect Daniel Libeskind, has been revealed in New York City. The Star was presented during a morning ceremony in Rockefeller Plaza, hosted by Nadja Swarovski, Member of the Swarovski Executive Board, and Daniel Libeskind.
During the event, the Star was raised to the top of the Rockefeller Center Christmas Tree, where it will first be lit during the official tree lighting ceremony on Nov. 28.
Swarovski Star by Daniel Libeskind
The new Swarovski Star is the first redesign of the famed crystal tree-topper since the inaugural Swarovski Star was unveiled in 2004, when the company first partnered with Rockefeller Center co-owner Tishman Speyer to present the Star.
Libeskind's Star is a brilliant showcase of Swarovski's 120-year heritage of turning light into delight. The 900-pound star is 9-foot 4-inches in diameter and features 70 spikes covered in 3 million Swarovski crystals, harnessing the company's innovative crystal technology and mastery of the refraction of light in a dazzling, three-dimensional structure. The dramatic architectural lines push through space, bursting with dynamism in a radiant reflection of Libeskind's design vision.
Star Boutique and Holiday Ornaments
Later this month, Swarovski will debut the Star Boutique on Rockefeller Plaza, also designed by Daniel Libeskind. The 200-square foot shop is crystalline and star-like in form, with a faceted construction created from glass panels and video screens. Visitors can purchase jewelry, ornaments and gifts from Swarovski and Atelier Swarovski, including a new range designed by Daniel Libeskind for Atelier Swarovski Home.
An exact replica of the Swarovski Star, also created with 3 million Swarovski crystals, will be on display at ground level next to the Star Boutique, enabling visitors to explore its design close-up.
Nadja Swarovski, Member of the Swarovski Executive Board, commented: "We are honored to work with one of the world's greatest creative talents, Daniel Libeskind, on his thrilling new design for the Swarovski Star atop the Rockefeller Center Christmas Tree. Each holiday season the Star brings joy to New Yorkers and visitors from around the world, and will shine as a beacon of hope for many years to come."
Daniel Libeskind, Principal Design Architect of Studio Libeskind, commented: "The new Swarovski Star for the Rockefeller Center Christmas Tree is inspired by the beauty of starlight – something that radiates meaning and mystery into the world. The Star is a symbol that represents our greatest ambitions for hope, unity and peace. I am tremendously honored to collaborate with Swarovski on the Star, and with the entire design team, to bring cutting-edge innovation and design to crystal technology."
A previous Swarovski collaborator, Libeskind is renowned for his design of cultural spaces and monuments, including the Jewish Museum in Berlin, the Denver Art Museum and the master plan for the reconstruction of New York's World Trade Center site. In 2016, Libeskind created a crystal and marble chess set for Atelier Swarovski, with pieces inspired by his cutting-edge architectural designs.
Projects such as the Swarovski Star honor Swarovski's heritage of collaboration and innovation, partnering with visionary design talent to push the boundaries of crystal creativity and craftsmanship, with the aim to create a more sparkling world.
Recognized globally as a symbol of hope, community and holiday cheer, the Rockefeller Center Christmas tree brings together New Yorkers and visitors in a celebration of the holidays. The tradition of the Rockefeller Center Christmas Tree dates back to 1931.
Tony Hawk, Agency Execs, And Cultural Insiders Join Forces To Launch D/CAL, A Potent Brand Agency Alternative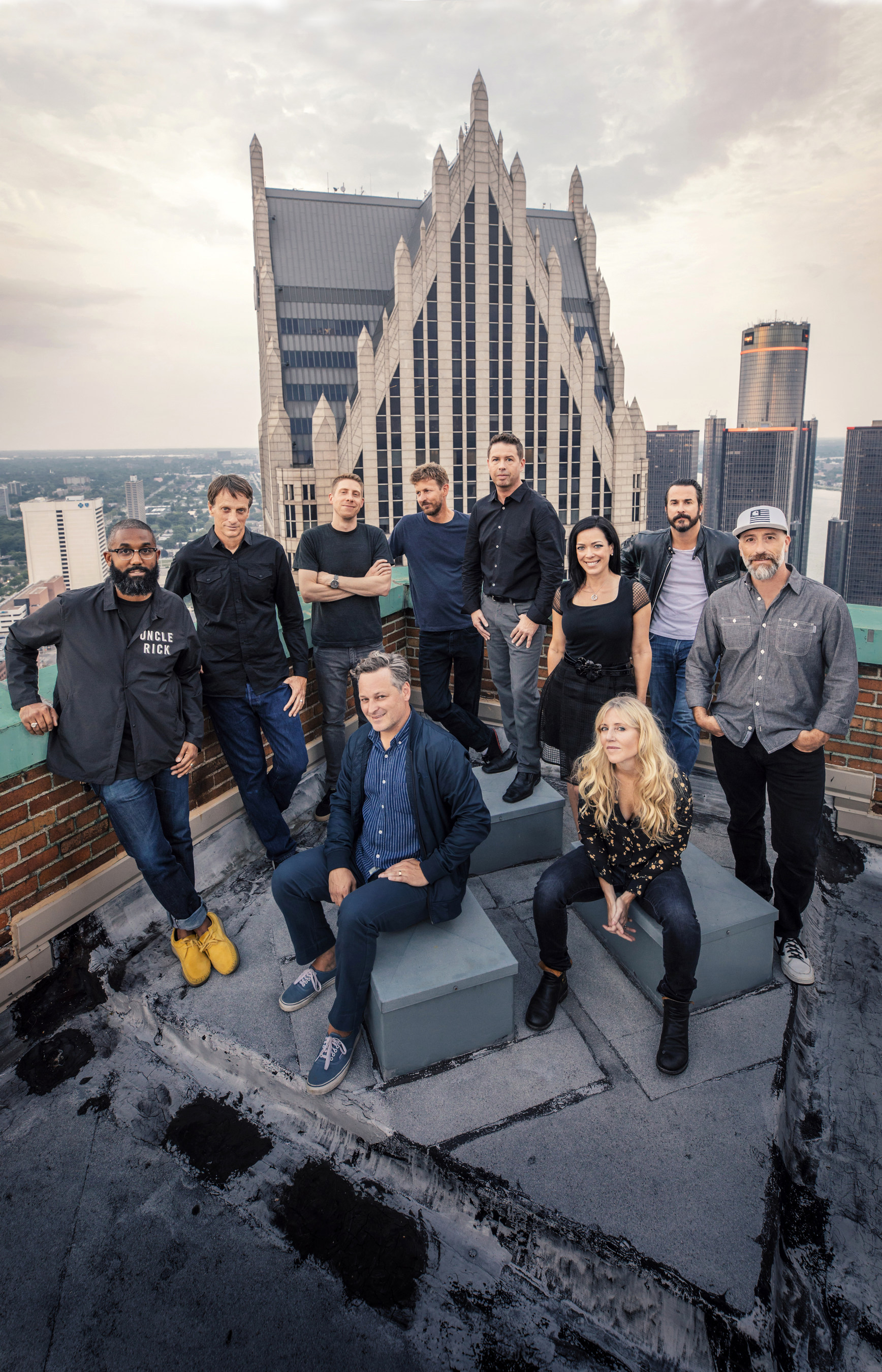 Reading Time:
3
minutes
D/CAL is the Melding of Agency Outsiders with Just Enough Insiders to Help Brands Thrive at the Intersection of Culture and Commerce
Tony Hawk announces today the launch of D/CAL, a hybrid brand consultancy and creative agency, with Co-Founders Adam Wilson (Carhartt, McGarryBowen), Jared Prindle (Tony Hawk Inc., 900 Films), and Ryan Maconochie (Arc, Leo Burnett, Trisect). With a diverse team of agency execs, brand marketers, cultural entrepreneurs, and a growing network of creators, D/CAL is uniquely qualified to help solve an equally diverse spectrum of business problems. "As the next generation continues to favor meaningful brands, the ones that can reconcile cultural relevance with commercial success will endure," said Wilson. "We're here to help make that happen." The company, with offices in Detroit and San Diego, offers a full suite of brand consultancy and agency services, but branches outside of industry norms by involving strategic and creative minds from outside the agency world, starting with D/CAL's Co-Founder, Tony Hawk.
"I've worked with many brands and their agencies over the years and even as a relative outsider looking in, I understand the challenges between clients and agencies. Our approach is unique, with an emphasis on authenticity," added Hawk.
To help brands of all shapes and sizes not just navigate, but thrive at the intersection of culture and commerce, the firm sets itself apart with four integrated components:
Brand Consultancy
Adding more emphasis on helping clients triangulate the problem, the firm has developed an expedited "consultancy mode," delivering a range of actionable, insight-driven strategies which include: purpose-driven brand planning, product/service innovation, "brand as publisher" consultation, and optimization of their client's in-house capabilities. "Let's help clients figure out how to unlock belief in their brand. Then figure out what shape our agency services need to take to help activate it," explained Wilson. "It's a subtle, yet big differentiator."
Cultural Advisory Board (CAB)
Keeping the firm and clients closer to the ebbs and flows of subcultures, D/CAL created "The CAB," a diverse, independent group from key categories that collectively influence culture at-large. CAB Directors Rick Williams (Burn Rubber) and Cathy Goodman (Skateistan, Tony Hawk Foundation) oversee the eclectic group that includes Atiba Jefferson (HipHop, Skate, Pro Sports Photographer), Paul Blair (DJ White Shadow, Producer for Lady Gaga), Joe Gall (Adventure Photographer), Jessica Murnane (One Part Plant), and Jon Gray (Ghetto Gastro). "They're an extension of our consultancy. A trove of street-level, here and now insights," said Wilson. CAB allows the company to "plug-in" to cultural verticals ranging from music, design, food, gaming, and of course, action sports. "It's safe to say we have a solid panel of Action Sports experts," added Hawk. The firm's core team works with CAB to leverage their own networks to help D/CAL build its ever-growing Creator Network.
Creator Network
In agency "mode," D/CAL turbocharges creative development with a re-imagined briefing process designed specifically for collaboration with next-generation creators who, by and large, have never seen a marketing brief. "We mine for conceptual raw material that can be polished into authentic work," says Maconochie. This unfiltered thinking from raw creative talent allows a smaller team of more seasoned agency creatives to explore more creative territory in a shorter period of time. "Influencers aren't just for buying audiences – with some rigor, they can have meaningful influence on upstream thinking," said Wilson.
Specialized Partners
Remaining hyper-adaptive to client's executional needs, D/CAL partners with an impressive (and growing) roster of Specialized Partners. From an in-house partnership with Hawk's production company 900 Films (www.900films.com), to a preferred partnership with the world-class app development shop, Detroit Labs (www.detroitlabs.com), D/CAL believes they deliver on what many clients are yearning for—focus and flexibility. "We can build a full-service offering, or complement a brand's in-house agency without putting the burden of scale squarely on our clients," added Katherine Huber, Director of Client Services. "Clients and agencies don't want to feel boxed in anymore."
Current clients include: Michigan-based DROUGHT (https://droughtjuice.com/) and HoMedics(https://www.homedics.com/), San Diego-based Tony Hawk Foundation(www.tonyhawkfoundation.org), and Chicago-based CityBase (https://thecitybase.com/).
Information about D/CAL and its founders may be found at www.DCALagency.com.
!!!!Photo caption:
VVS Laxman, Kushboo Sundar and Swara Bhaskar Speak up About Social Media at India's Biggest Social Media Summit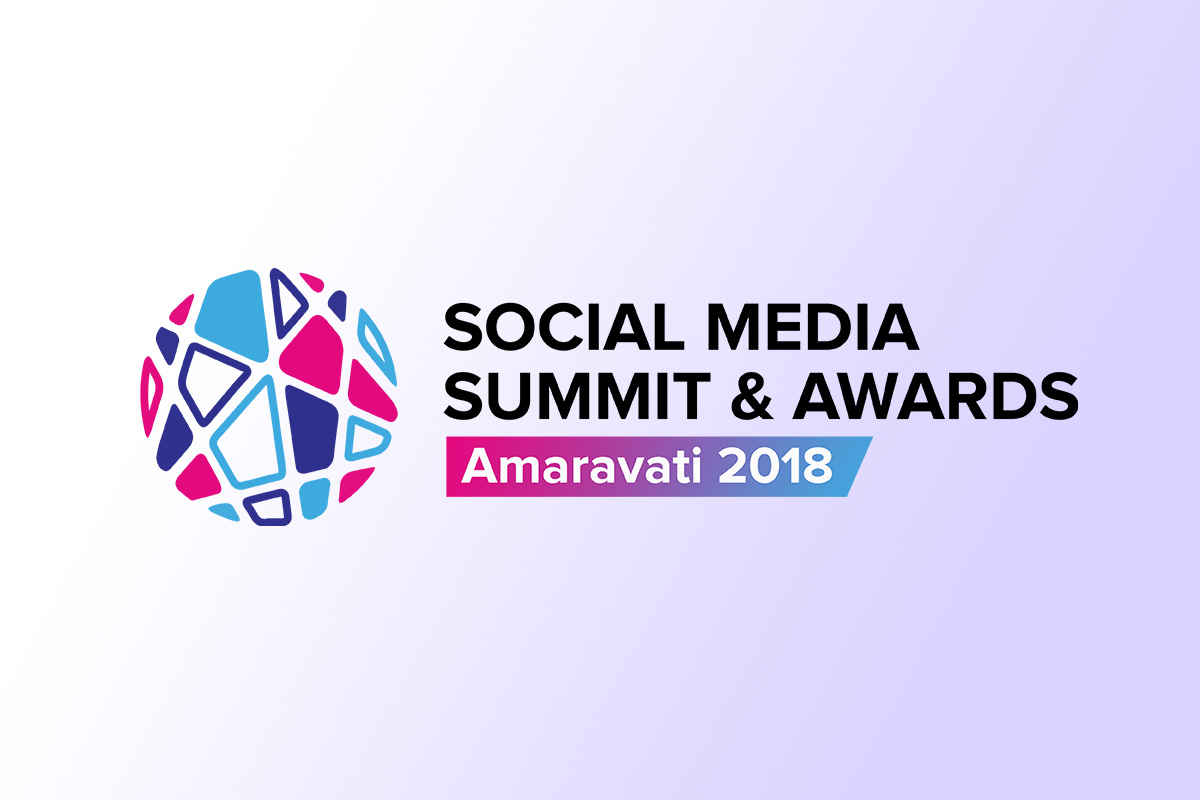 Reading Time:
2
minutes
Social Media Summit happened a day before the grandeur event of Social Media Awards took place. On 9th of Nov, the summit had an overall delegation of 1000+ attendees with over 250+ social media influencers, 60 C-level Executives, 500+ Special Invitees, Teams from leading corporate in India, over 50+ Startup teams, students and social media awards nominees. The event was organised by VIRBI Media on behalf of AP Tourism. Social Media Summit celebrates the vibrancy and the diversity of the high impact content creators and celebrities and brings them together to have conversations around it about making it a more vibrant ecosystem.
The dignitaries present at Inauguration: Mr. Kollu Ravindra Hon. Minister for Skill Development and Youth Sports, Mr.Himanshu Shukla IAS – CEO of AP Tourism Govt. of AP, Mr. VVS Laxman – Cricketer. The dignitaries then activated the robot – MITRA, which in turn, announced the opening of the summit.
Converastions of the summit was intensified when eminent personalitis shared their views about sports, politics, trending hashtag movements on social media like #metoo.
VVS Laxman, Cricketer, in conversation with Siddharth Marupeddi, spoke about how social media is amplifying the sports fervor. When asked, "Why do you think millennials are into more of virtual gaming these days?" He said, "Well that's there but getting on to the roads and playing is another level of experience". He also mentioned that Virender Sehwag is his personal favourite because of his quirky social media presence.
Swara Bhaskar, Actor spoke about usage of 'Social Media for Social Impact Movements'. When asked, "What if #metoo becomes just another social media tag from the film industry?" Swara commented, "See, harassment at workplace happens in every field and not just the industry. So let's educate people that this is harassment and you have to open up. Let them know that there's a way to raise their voice. Make sure a genuine problem is getting light on it." She also mentioned that if she has to start a hashtag today, it would be #notohate as so much hatred is spewn over the social media platforms each day.
Kushboo Sundar Actor and Politician, spoke about 'Social Media for Politics' and how it can influence elections. When asked about the 'Impact of Fake News on the elections and youth' she said, "Fake News is a serious issue and herself were a target to it once when she got carried away with an article she saw on twitter." She also comments, "Governments and people collectively have to work towards eradicating and not spreading fake news. Asked about – any social media strategy for elections? Kushboo says "we'll be honest, give us a chance We'll come with helplines and solve problems around all sectors."
For more information aboput the event, please visit Facebook, Twitter .