Altia Systems' Panoramic-4K 180 degree 3D PanaCast Live Camera System Named As CES 2019 Innovation Awards Honoree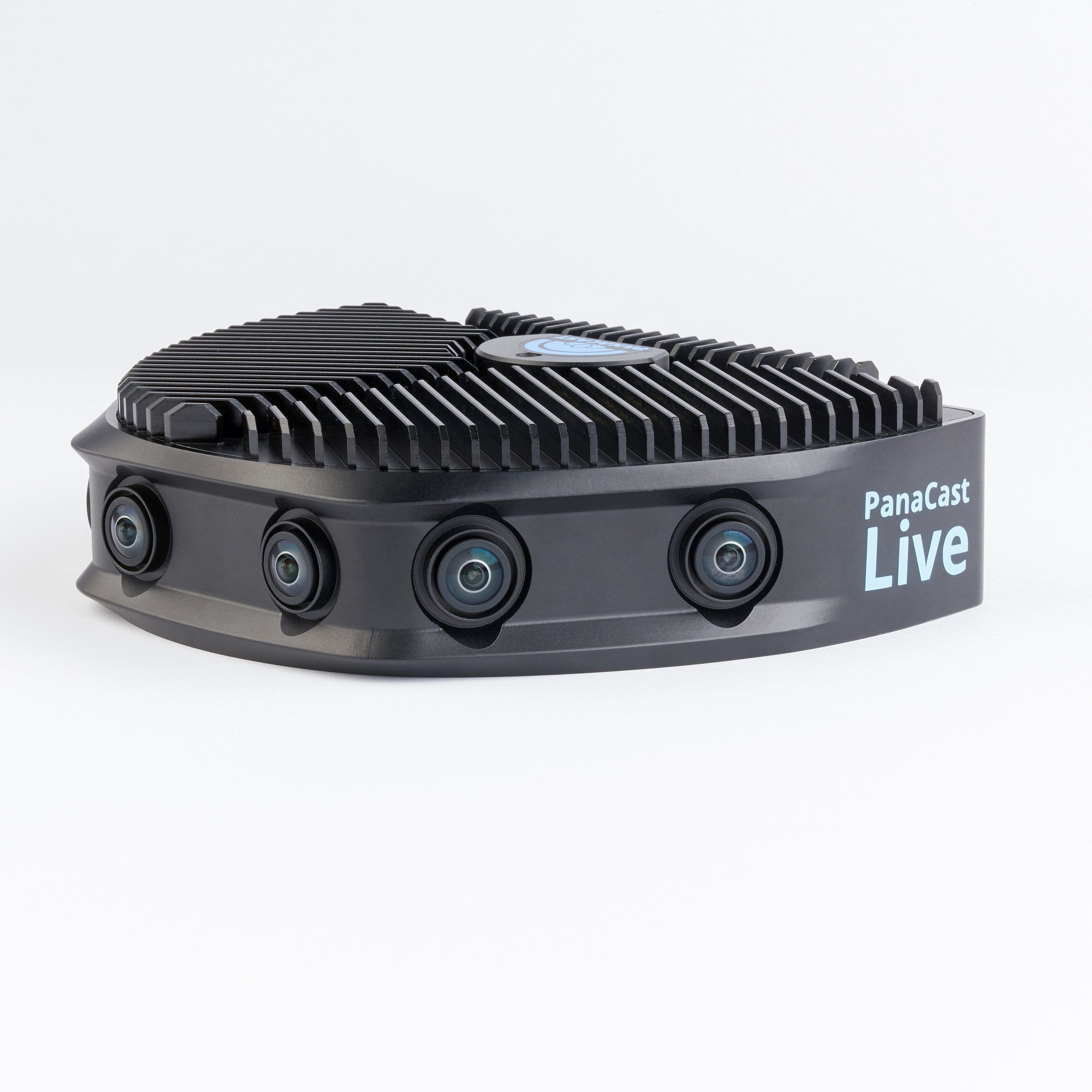 Reading Time:
2
minutes
Altia Systems, creator of PanaCast® 2, the world's first 180 degree Panoramic-4K plug-and-play camera system, today announced its PanaCast Live camera system was named a CES 2019 Innovation Awards Honoree in the virtual and augmented reality category. Products entered in this prestigious program are judged by a pre-eminent panel of independent industrial designers, independent engineers and members of the trade media to honor outstanding design and engineering in cutting edge consumer electronics products across 28 product categories.
PanaCast Live is the first fully integrated, portable, professional video broadcasting system, delivering uncompressed 180 degree 4K 3D video at 60 frames per second via 12G SDI. The camera system is currently used by Intel Sports to augment their live stream of the world's largest sporting events, creating an immersive virtual reality viewing experience for fans worldwide. The integrated PanaCast Vision Processor synchronizes, stitches and optimizes video from six 13 Megapixel cameras in less than eight milliseconds, making PanaCast Live unlike anything else on the market.
The product was developed for use first by Intel Sports to enable a new level of fan engagement with major sporting events through Intel® True VR. Intel True VR delivers a highly engaging and interactive experience for sports fans around the world.
"We are thrilled to have PanaCast Live named as a CES Innovation Awards Honoree," said Altia Systems' Director of Engineering, Yashket Gupta. "Audiences around the world love the immersive experience this camera system unlocks. In education, travel, fashion and the live broadcasting industry, a highly immersive experience can enhance the audience's quality of engagement in a compelling way. PanaCast Live brings to life the experience of 3D objects and spaces, and enables a highly immersive experience for audiences in real time."
"Intel Sports is committed to partnering with the sports industry to provide fans with unprecedented angles of the game that they cannot get with today's cameras," said Jayaram Sankar, CTO of the Intel Sports group. "We have been using PanaCast Live to accomplish this for the world's largest sporting events, providing them with a unique experience that they can't get anywhere else."
The CES Innovation Awards are sponsored by the Consumer Technology Association (CTA)™, the owner and producer of CES 2019, the global gathering place for all who thrive on the business of consumer technologies, and have been recognizing achievements in product design and engineering since 1976.
This announcement comes on the heels of a partnership with Uber and Zoom Video Communications, where Uber deployed 850+ Zoom Rooms with PanaCast across hundreds of offices worldwide for its 18,000 employees.
PanaCast Live, among other PanaCast products, will be displayed at CES 2019, which runs January 8-11, 2019 in Las Vegas, Nevada.
International Paper Again Selected to FORTUNE's List of World's Most Admired Companies
Reading Time:
1
minute
International Paper (NYSE: IP) announced that it has been named again by FORTUNE magazine as one of the "Worlds Most Admired Companies." International Paper has earned this recognition sixteen times in the last seventeen years based on scores achieved in the following categories:
Ability to attract and retain talented people
Quality of management
Social responsibility to the community and the environment
Innovativeness
Quality of products or services
Wise use of corporate assets
Financial soundness
Long-term investment value
Effectiveness in doing business globally
"This recognition reflects the exceptional talent and commitment of International Paper's 52,000 employees around the globe," said Mark Sutton, chairman and chief executive officer. "We work with the world's leading brands to make products that improve peoples' lives and we mobilize our people, products and resources to address critical needs in the communities where our employees live and work. I want to thank our global team members for this well-deserved achievement."
Motivational Speaker, School Trivia to Feature at Houghton Academy Pep Rally for School Choice
Reading Time:
1
minute
A school choice pep rally featuring motivational speeches, class cheers, school trivia, and the National School Choice Week dance will take place at Houghton Academy 9:45 a.m.- 2:15 p.m. Tuesday, Jan. 22.
The high-energy rally will feature a keynote address by Pastor James Giles, president of the Buffalo Peacemakers Violence and Gang Intervention Program, which advocates violence prevention for at-risk youth.
More than 150 students, staff, and community members are expected to attend.
This event is planned to coincide with the history-making celebration of National School Choice Week 2019, which will feature more than 40,000 school choice events across all 50 states.
"We celebrate school choice by recognizing all that Houghton Academy has to offer its students," said Elaine Vardi-Kirkland, principal of Houghton Academy. "We are thrilled to participate in National School Choice Week and to advocate parents having the information they need to make the best decisions for their children's education."
Houghton Academy is a Buffalo public school serving students in grades Pre-K-8.
As a nonpartisan, nonpolitical public awareness effort, National School Choice Week shines a positive spotlight on effective education options for students, families, and communities around the country. From January 20 through 26, 2019, more than 40,000 independently-planned events will be held in celebration of the Week. For more information, visit:
The 61st Annual GRAMMY Awards® Continue To Rock The World With New International Sales Secured By Alfred Haber, Inc .
Reading Time:
1
minute
With the recent news that 15-time GRAMMY® Award winner Alicia Keys will host the 61st Annual GRAMMY Awards®, and having previously announced key sales to Rogers (Canada), Tencent (China), WOWOW (Japan) and M-Net (Africa), among others, Alfred Haber, President of Alfred Haber, Inc., announced today that the company has secured additional international sales for the 61st Annual GRAMMY Awards. Slated to air February 10 on the CBS Television Network for the 47th consecutive year, broadcasters who have recently signed on for the 61st edition include: 4 Music (UK), Turner (Latin America), Foxtel (Australia), Danmark Radio (Denmark), FOX (Southeast Asia), Solar Entertainment Corporation (Philippines), Norwegian Broadcasting (Norway) and TVNZ (New Zealand).
The first group of artists confirmed to perform during the 61st Annual GRAMMY Awards are current nominees Camila Cabello, Cardi B, Dan + Shay, Post Malone, Shawn Mendes, Janelle Monáe, and Kacey Musgraves.
"The GRAMMY Awards continue to be the most anticipated musical event the world over," commented Haber. "Today's greatest music performed by today's greatest musicians, coupled with phenomenal production value, creates a viewing and listening opportunity for broadcast territories around the globe. We at AHI are honored to again be entrusted with bringing the GRAMMY Awards to the international marketplace."