Coinhako Adds Litecoin and Multiple Token to Fiat Pairings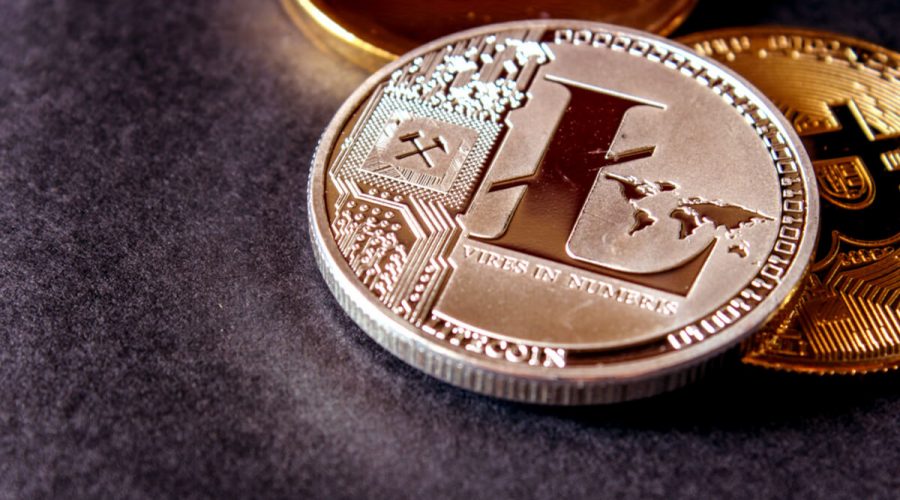 Reading Time:
2
minutes
Coinhako announced the official release of its Litecoin (LTC) wallet and trading as the latest of 8 cryptocurrency and fiat currency trade pairs on its platform. All over a span of 2 months, dating back to 30th August 2018.
Users can now buy and sell LTC with the Singapore Dollar (SGD), Malaysian Ringgit (MYR) and Indonesia Rupiah (IDR) in addition to 11 other cryptocurrencies. Until these releases, Coinhako had only offered up to 3 cryptocurrencies – namely the top cryptocurrencies Bitcoin (BTC), Bitcoin Cash (BCH) and Ethereum (ETH) – to be exchanged with local asian currencies over a 4 year period.
Users can then send, receive or store these cryptocurrencies on the Coinhako platform, with their wallets.
Fiat currency to cryptocurrency listings can be complicated to execute. Dealing with fiat currencies open companies up to more stringent regulatory compliance and setting up banking partnerships continues to be a challenge for Fintech companies. While thousands of cryptocurrencies are available, fiat currency to cryptocurrency choices continue to be very limited as a result. Most platforms do not offer more than 4 or 5 of cryptocurrencies to be exchanged with fiat currencies currently.
To gain access to certain cryptocurrencies, users might have to make multiple transactions – ranging from Forex (FX) conversions, to moving cryptocurrencies across different platforms and crypto-to-crypto exchanges – and incur a variety of fees. This is not only expensive for most people, but can be very frustrating for new and potential adopters.
Yusho Liu, CEO and co-founder of Coinhako, mentioned that "One of the greatest frictions in the industry today, is access for consumers. ICO projects are in abundance and exchanges have been quick to list crypto-to-crypto pairings. Access to the market through fiat currencies, on the other hand, continues to be very limited.
The team is very relieved, after months of work, to have listed a string cryptocurrency and fiat pairings in this short timeframe. We will also be looking to add more cryptocurrencies as we seek to further improve access to cryptocurrencies and blockchain technology in the region."

Alt Thirty Six Secures $10 Million In Series A Funding For Cannabis Payment Solution Platform
Reading Time:
1
minute
Alt Thirty Six, a first-of-its-kind digital payment and compliance platform designed to help the cannabis industry go cashless, announces $10 million in Series A funding to help accelerate company growth and enhance development capabilities. The round was led by a private equity firm to support Alt Thirty Six's digital payment solution.
The company's innovative platform eliminates the need for cash in the cannabis industry by using blockchain technology and Dash, a decentralized digital asset, to facilitate the transfer of funds at dispensaries and cannabis businesses.
Alt Thirty Six will use the funding to further drive company expansion, advance the platform's technical functions and abilities, expand proper licensing in target states across the U.S., while maintaining focus on compliance and regulation. Ultimately, the capital will be used to help Alt Thirty Six achieve mass consumer adoption throughout the cannabis industry.
"We are committed to revolutionizing the cannabis space by increasing access to compliant digital payments, making transactions easier and faster for all cannabis businesses," said Ken Ramirez, co-founder and CEO of Alt Thirty Six. "This new Series A funding round provides us access to the resources we need to help facilitate our vision for one of the fastest growing industries in the country."
Alt Thirty Six's recent company announcements include a partnership with CannTrade, a leading provider of cannabis software technology, and the hiring of Chief Architect Jason Breidis, a payments expert whose work led to the acceptance of electronic payments at McDonald's restaurants and is used to process billions of dollars in transactions.
"We fully support Alt Thirty Six's innovative payment technology and dedication to providing the cannabis industry with an alternative to cash," says the private equity firm. "We are thrilled to lead this funding round. Alt Thirty Six brings a new, payments-focused element to our portfolio, adding tremendous value to the cannabis businesses."
SOURCE Alt Thirty Six
New Survey from vIRL Reveals Sneakerheads Concerned with Fraud
Reading Time:
3
minutes
The sneaker industry is worth roughly $55 billionglobally. Aficionados will wait hours and drop thousands of dollars on new releases. This craze has led to a booming resale market where enthusiasts can get rare sneakers after they are released – estimated to be worth over $1 billion.
However, the secondary sneaker market is especially vulnerable to fraud due to a lack of transparency within the industry. To understand more about the sneaker resale industry, vIRL, the easiest way to trade products like sneakers, electronics and other collectibles, surveyed 1,000 sneakerheads and found a growing concern over authenticity in the marketplace and opportunity to solve it.
While the large majority (81%) of those surveyed primarily purchase their sneakers online, avid collectors are gravely concerned with the authenticity of online marketplaces and the sneakers being sold. According to vIRL's survey, 69% said they worry about purchasing fake sneakers online and roughly a third (31%) have been scammed. Of those who were scammed, 73% purchased a counterfeit item under the impression it was an authentic pair of sneakers and 41% purchased an item they never received.
Of those surveyed by vIRL, half said they have flipped sneakers for a profit.  This subgroup of collectors is even more cautious about buying sneakers from online marketplaces, 8 out of 10 said they worry about purchasing inauthentic sneakers online and they've been scammed 2.5x more times than more casual buyers. This segment is also more active in the sneaker trading space overall, as they trade 3x more than other sneaker aficionados and over half (54.2%) trade internationally. In addition to trading more frequently, those who flip for profit spend 3x more money on shoes than those who purchase causally. This group views their sneakers as an investment, as two-thirds believe their shoes will be more valuable in the future.
As the secondary sneaker market grows, e-commerce sites will need to meet the demand for a trusted marketplace. Of respondents, 82% would be more inclined to purchase sneakers online if the website could guarantee the items were authentic, and almost two-thirds (64%) said it's important for a pair of sneakers to have a certificate of authenticity from a trusted third-party. Blockchain's immutable and transparent nature is ideal for ensuring authenticity in the sneaker marketplace. Once a pair of sneakers is authenticated, its ownership and transaction history cannot be altered due do blockchain's chain of custody tracking thus ensuring the sneakers will always be authentic on the marketplace. With blockchain, transactions are instant and there is no need to wait for shipping or processing until they're redeemed to a buyer.
vIRLs trade on the WAX Blockchain. The Worldwide Asset eXchange (WAX)™ has created a free and instant peer-to-peer marketplace that exceeds the demands of this growing industry. With vIRL, customers can create digital versions of their sneakers and other apparel and confidently sell or trade to anyone, anywhere in the world instantly on WAX's Blockchain. Customers can see an item's transaction history, view high-resolution 360º images of an item and be assured of its authenticity using WAX's third-party authentication which includes blacklight inspection. WAX gives anyone the necessary tools to create a global marketplace, making it easier for buyers to find coveted rare items and much faster for sellers to match with suitable customers. This could be the answer that the community has been asking for.
Recently, the vIRL team partnered with the go-to sneaker authenticator, Yeezy Busta to verify sneakers. "Packing and shipping deadlines make reselling impossible on the go," said Yeezy Busta. "vIRL holds it, packs it and ships it – which means you can sell from anywhere. It's just better."
To join the vIRL beta program, visit https://try.govirl.io/virl-beta-program/.
Other interesting facts:
Nearly 37% do not trust independent resellers on eBay or Amazon are selling the authentic shoes they claim
Sneakerheads who flip for profit spend 3x more money on shoes than other enthusiasts
Sneaker flippers primarily sell their shoes on social media (33%) followed by eBay (27%) and Amazon (15%)
Roughly 40% Sneaker flippers buy shoes at least once a week
Of those who do not trade with other sneakerheads, almost half (49.3%) cited the hassle as the primary reason they don't and 45% said they are worried about being scammed
SOURCE vIRL
Auxesis Launched Blockchain Certificate Issuance Platform on Auxledger Network
Reading Time:
2
minutes
The Government of India has been looking into possible solutions of growing academic certificate counterfeiting issues for over a decade now. A major initiative was taken when NITI Aayog, the policy think tank for the Government of India signed an SoI agreement with Auxesis Group, the country's leading enterprise blockchain infrastructure company on Feb 2nd, 2018. Further, the initiative was followed by a number ofpilots done with E-Cell, IIT Bombay. Following successful results, Auxesis today announced the launch of a full-blown certificate management solution, Certify, for Indian Universities to issue their degrees on blockchain.
"Counterfeiting of university certificates is a global problem. Increasingly this is becoming a big issue also in our country. Aryan, as a full stack blockchain solution, offers a compelling resolution to certificate forgery problem. I also liked the DApp frontend layer which provides an intuitive way of issuing as well as verifying these certificates." – Prof. Chandan Chowdhury, Associate Dean, Indian School of Business
Certify is designed as the world's most advanced blockchain certificate solution which is focused not only towards certificate anti-counterfeiting & security but also towards providing premium user experience and convenience to all the stakeholders. Certify ensures easy issuance of blockchain certificates with low cost and high reliability. The verification app enables corporate recruiters to verify a candidate's university and degree within seconds where earlier it used to take over weeks. Students can also store and share their certificates to their prospective employers or other recipients via the Certify Vault app in an easy and secure way.
The platform is built on a complete "trust-free" approach demonstrating the real capability of smart contracts. The Certify platform doesn't store any key, password or certificate data and thus empowers platform users to have complete ownership on their certificates. All data resides in a cryptographically encrypted format inside the distributed data layer. Certificate verification is done by testing the document through multiple entities ensuring no central failure point.
"We started working with Certify as we saw great potential in resolving the fake degree problem. We were also excited to witness an application for the first time which acts purely as service facilitator while does not try to control any data as an intermediary. That's true decentralization!" – Kushal Agrawal, OC, E-Cell, IIT Bombay
Certify is powered by Auxledger technology, a high performing blockchain infrastructure which has previously been implemented for Indian State Governments and many Fortune 500 companies. Auxledger has also worked with India'spremium institutes including IIT Bombay, IIM Lucknow, Indian School of Business, Amity & SP Jain to facilitate blockchain training and ecosystem. Auxledger public network was launched in February at the country's biggest blockchain summit. The summit was supported by DST, Govt. of India and State Govt. of Uttar Pradesh to build a stronger blockchain ecosystem in the country.
To get started on Certify, please visit: Auxesisgroup
SOURCE Auxesis Group