NeuroChain Releases the Blockchain Test-Net, Anticipates NeuroNet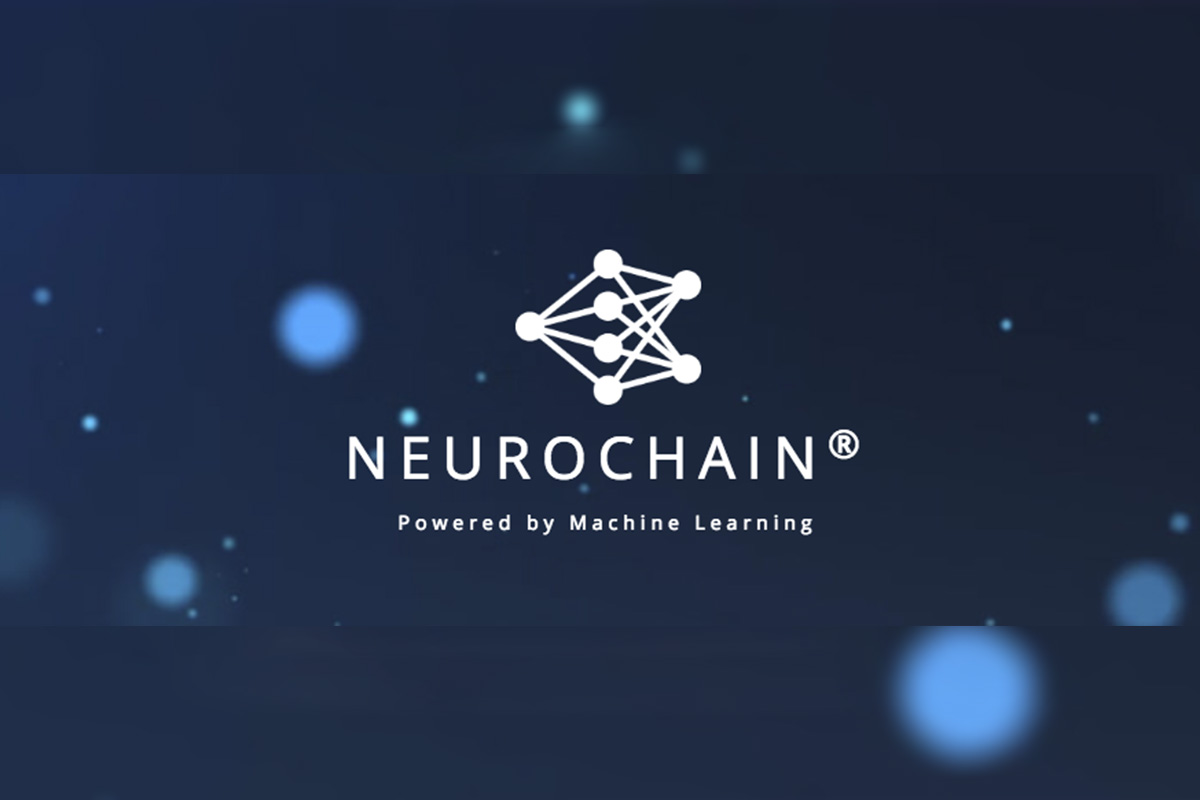 Reading Time:
2
minutes
NeuroChain announced today that the Test-Net will be released this Wednesday, 31 October 2018 at 12:00 CET, marking the preliminary launch of the first blockchain protocol powered by Machine Learning and Artificial Intelligence. The release of the Test-Net comes three months before the scheduled release of the main NeuroNet in January 2019. During this three-month beta period, both developers and the general public are encouraged to test the NeuroChain protocol and submit feedback on its performance.
What Is NeuroChain?
NeuroChain is the next-generation of blockchain technology that improves the security, reliability, and scalability of current blockchain protocols. It is the first genuinely decentralized, energy-efficient blockchain, powered by Machine Learning and Artificial Intelligence. It is composed of intelligent Bots that execute the consensus protocol to validate transactions. NeuroChain is anticipated to be a game changer in the accounting, supply chain and logistics, and financial services industries, among others, by offering a decentralized platform for smart business applications.
What Is the Test-Net?
The Test-Net is an alternative NeuroChain blockchain, used exclusively for testing. It offers similar functionality to the main NeuroNet, allowing developers and testers to experiment and challenge the technology without deploying applications on the main NeuroNet. The Test-Net uses NCC Test-Net Tokens as the primary mean of trade between nodes, but tokens on the Test-Net are valueless. Additionally, the Test-Net will be used to release protocol upgrades before being deployed on the main NeuroNet. The purpose of the Test-Net is to test the performance of the protocol's security, scalability and consensus algorithm.
What Are the Technical Specifications of the Test-Net?
The Test-Net includes an initial 50 NeuroChain Bots, or intelligent nodes, and users can connect their Bots to the Test-Net. The Bots communicate with each other and validate transactions using the Proof of Involvement and Integrity (PII) consensus protocol. A group of 100 transactions makes up a single block. Blocks are validated every 15 seconds. A decentralized ledger records validated blocks, and each transaction is available for public review. Developers can integrate smart applications to the Test-Net via an API.
The Test-Net allows developers to test their smart business applications and simultaneously enables the NeuroChain team to test protocols updates. The NeuroChain team will encourage constructive feedback to continue to improve the overall functionality of the NeuroChain protocol.
Getting Started
To access the Test-Net and to download the NeuroChain Bot onto your device, visit https://www.neurochaintech.io
Caplin Steriles Announces INR 218 Crore Investment by Eight Roads Ventures and F-Prime Capital
Reading Time:
2
minutes
The partnership will accelerate Caplin Steriles' efforts to cater to the rapidly growing demand for injectable pharmaceutical products in the regulated markets, especially the US and Europe
Eight Roads and F-Prime Capital together bring access to a powerful investment platform spanning Asia, Europeand the US
Caplin Point Laboratories Limited (Caplin Point), one of the fastest growing pharmaceutical companies in India, today announced an investment in its injectables subsidiary, Caplin Steriles, by Eight Roads Ventures, the proprietary investment arm of FIL, Fidelity International Limited and its US-based sister fund, F-Prime Capital.
Caplin Point was founded in 1990 by C.C. Paarthipan. Since then, it has grown to become a leading provider of affordable, high-quality pharmaceutical formulations in several emerging markets including Latin America and Africa, with over 2700 product registrations globally.
Caplin Steriles, its subsidiary, will cater to the rapidly growing demand for injectable products in the regulated markets, especially the US and Europe. The $10bn US generic injectables segment continues to be very attractive, driven by high barriers to entry on product development as well as regulatory compliance in manufacturing such sterile products. This has resulted in relatively lower competition and constrained online capacity in this segment. Caplin Steriles has established a 550-person business with state-of-the-art R&D facilities in Chennai and high-quality manufacturing infrastructure that is approved both by the US FDA and European regulatory authorities. The subsidiary has already filed 8 ANDAs on its own and through partners with the US FDA, with 2 approvals.
Commenting on the transaction, C.C. Paarthipan, Chairman, Caplin Point Laboratories Limited, said: "We are at a stage in our regulated markets journey where we believe that the business is now well positioned to evolve and thrive as a separate entity. We are expanding capacities to cater to growing demand from these regulated markets for sterile products, and working on development of complex generic injectable products in-house. Both these efforts will unlock great value in the long run. We are excited to extend our journey from a road less travelled (South America) to a road well-travelled (North America) with Eight Roads Ventures and F-Prime Capital as investment and knowledge partners, given their excellent track record worldwide and particularly in healthcare."
Dr. Prem Pavoor, Partner at Eight Roads Ventures India, added: "This is a unique opportunity for us to partner with Caplin Point to build a world-class platform in India to develop and manufacture injectable drugs. Over 70% of generic drug shortages in the US continue to be attributable to injectables. Through our combined experience and resources, we aspire to create a leader in this segment, providing affordable, differentiated products for patients."
Wirecard Issues Multi-currency Visa Cards for United Money, Leading Currency Exchange Company in China
Reading Time:
2
minutes
– United Money manages around 100 exchange offices in major airports, business districts and upscale communities in China and is serving millions of Chinese consumers with the new solution
Wirecard, the global innovation leader for digital financial technology, has partnered with United Money, one of China'slargest currency exchange companies, to digitize payment processes and offer multi-currency Visa travel cards. The so-called Travel Cashcard is an ideal alternative to traveler's checks and cash. Wirecard's solution for United Money targets Chinese nationals who plan to travel abroad and are seeking a widely-accepted and convenient payment method, which can be managed via an online account. Currently, United Money manages close to 100 exchange offices in major airports, business districts and upscale communities nationwide and serves millions of consumers.
Jiang Zhongmo, founder of United Money, said "We are delighted to offer our customers a reliable and secure payment solution, which is backed by trusted industry leaders Wirecard and Visa. As experts in the field of foreign currency exchange, we are confident that Wirecard's digital payment solution will fulfill the expectations of our customers, whether they are first-time or experienced travelers. We welcome this innovative and forward-thinking solution by Wirecard."
The digital card supports currencies from the most-visited regions of the world: Australia, Hong Kong, Japan, Singapore, the UK, US and Eurozone. Consumers can load the cards before traveling, locking in exchange rates. United Money, one of the first officially recognized currency exchange companies in China, offers additional services in VAT refund processing and banknotes wholesale.
"As a global company at the forefront of digital financial innovation, we understand the barriers that are faced when paying in a foreign currency," said Grigoriy Kuznetsov, EVP of Global Financial Services at Wirecard. "This is why we are proud of the collaboration with United Money, a market leader in China in the area of currency exchange. We look forward to developing further innovative solutions for United Money."
"Multi-currency Visa travel cards are a great option for consumers travelling internationally who want a convenient, secure payment alternative to cash," said Rajiv Ramanathan, Head of Products, Asia Pacific, Visa. "Visa's role as a global payments network is about creating the right industry standards for people to pay digitally wherever they choose to travel, and we're proud to work with United Money and Wirecard on this new solution."
The multi-currency cards allow users to lock in favorable exchange rates before traveling, presenting an attractive opportunity for millions of Chinese travelers currently fulfilled by cash or traveler's checks. A study by Coresight Research on Chinese outbound tourists found that foreign exchange rate fluctuations, especially unfavorable ones, will affect frequent travelers' decisions when choosing a destination. By using the Wirecard-issued multi-currency Visa card, travelers can avoid this problem and take advantage of favorable exchange rates instead.
VCB Kenya Goes Live With Corporate Banking Solution Powered by i-exceed's Appzillon
Reading Time:
2
minutes
Victoria Commercial Bank (VCB), Kenya has gone live with an Appzillon-based omni-channel corporate banking solution to cater to the ever dynamic needs of their tech savvy corporate clients. VCB selected i-exceed over several other vendors due to its proven expertise in delivering digital banking solutions globally and strong technical capabilities. The application will be made available on mobile, Internet, SMS, and USSD channels.
VCB Kenya wanted a solution to address everyday needs of their clients while being future ready at the same time. Appzillon Digital Banking is a one-stop solution that makes the best use of technology to create delightful banking experiences. It leverages the technical prowess of Appzillon Digital Experience Platform, an award-winning omni-channel low-code application development platform that featured in Gartner's Magic Quadrant and Forrester's Wave reports. Appzillon Digital Banking ranked #2 in IBS Intelligence's Sales League Table 2018 and 2017 for Digital Banking Solutions.
Dr.Yogesh Pattni, CEO at VCB commented, "Since inception, we have always strived to promote a culture of client servicing through the implementation of smart solutions that have been designed based on a comprehensive understanding of our client's banking needs. We are confident that the corporate digital banking solution from i-exceed will help us in achieving our goals, expand our client base, and meet client expectations. We have used i-exceed's Appzillon solution for last four months and have seen considerable benefits in our business with usage of the solution. We are extremely pleased to be associated with i-exceed and pleasingly satisfied with the implementation approach of i-exceed and the technical functionalities of the Appzillon based product."
Joseph John, Managing Director at i-exceed commented, "This is our first omni-channel solution in Kenya and we expect this to open up further opportunities in the region. We have always dedicated our efforts into constantly evolving our product as a leading-edge digital offering that empowers our clients with future ready solutions and helps them stay ahead of the digital race."