The World's First Cross-border Parcel Delivery Platform Supporting Autonomous Collaborative Services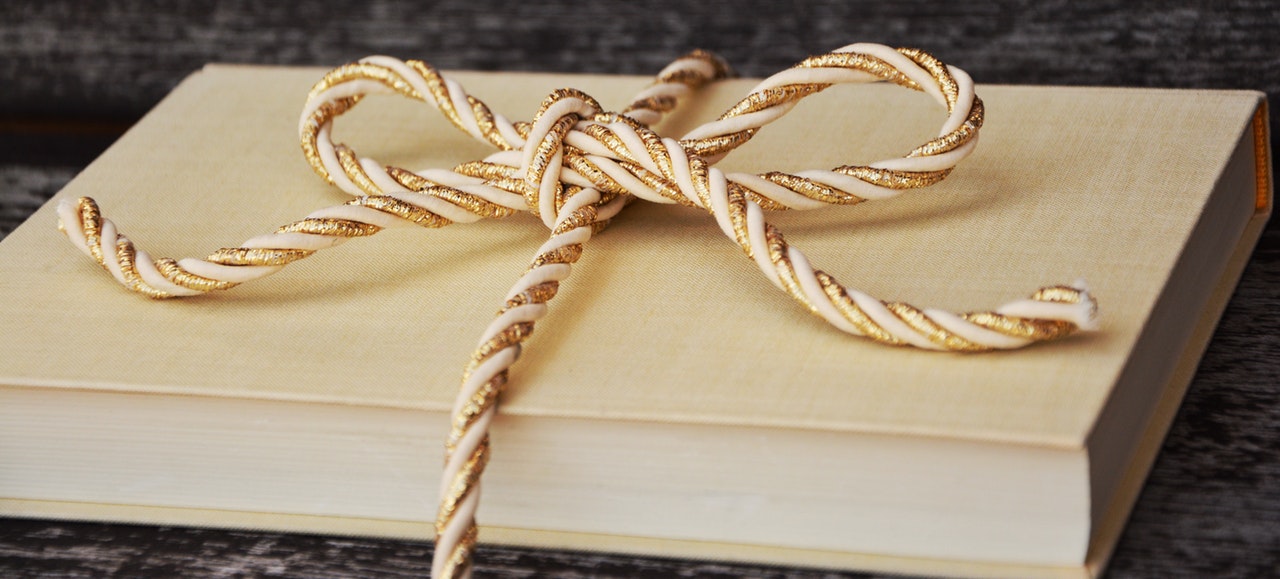 Reading Time:
4
minutes
Blockchain-powered ParcelX offers one-click access to resolve long-standing problems in cross-border logistics.
The world's first blockchain-powered parcel network, ParcelX, registered trademark and brand under Global Parcel Network Ltd., will officially launch its service platform in beta version today. It is the world's first and also the only cross-border functional parcel delivery platform to date that offers e-commerce and delivery service providers several autonomous collaborative services such as real-time sign-in and online interactivity.
According to data from McKinsey & Company, the Asia-Pacific region is the largest buyer of cross-border goods. Its market value is expected to grow from USD 71 billion in 2014 to USD 476 billion in 2020. China alone takes 34% of the global parcel volume. Its rising middle class, seeking high-quality and international products, is driving an explosion of e-retailers, logistics providers, and delivery brokers with accompanying services. From 2016 to 2018, the market value for China's cross-border e-commerce is expected to increase from RMB 1.01 trillion to RMB 8.8 trillion. The cross-border parcel deliveries are also expected to soar from 557 million to 928 million with a growth rate of 60%.
China's government has also introduced numerous policies to encourage growth of this industry, with the Ministry of Commerce tallying over 5,000 cross-border e-retail platforms and over 200,000 enterprises conducting this business. One Belt One Road and its associated investments, policies and strategic mandates are also driving this industry's growth. Despite the various exciting figures, the e-commerce retailers are still complaining while the delivery service providers are sometimes rendered helpless. In fact, the data has revealed that the domestic cross-border e-commerce consumer complaints was 12.98% of the total number of complaints in 2017, increasing 1.37% year-on-year. Among them, logistics shortcoming is one of the more important consumer issues. The parcel delivery problem takes up as high as 21%.
The long-standing problems should come to an end soon. As an innovative third-generation logistics service provider, the cross-border parcel delivery network of ParcelX is based on the blockchain technology which can establish a decentralised, highly effective cross-border parcel delivery ecosystem to resolve these fundamental issues. The ParcelX team developed a user-friendly service interface for traditional logistics service providers. From the perspective of the logistics services providers, the collaboration with ParcelX is akin to working with a traditional logistics service, but without additional technical thresholds and complex processes. It is now simpler to fully access the open ParcelX cross-border parcel collaborative distribution network based on blockchain trust at zero cost, as well as enjoy more efficient service integration, settlement support and fairer service value realisation.
Mr Guo Shunri, Co-Founder and CEO of ParcelX, explained: "This system has three main features. One is a simple interface — concise code docking and a one-click local deployment (optional) are more than sufficient to participate in the cross-border, parcel delivery joint distribution and network of ParcelX. Second is machine trust. Through the use of smart contracts, core terms of the collaboration such as service details, quality and price are agreed upon securely and digitally — trust need not solely be placed on the traditional, easily-tampered corporate contracts. Third is the settlement in local currencies. Participating logistics service providers will just need to focus on improving their services and collecting their payments locally. They do not have to worry about cross-border supervision and forex risks pertaining to cross-border services."
On this service platform, the sellers (e-commerce retailers) can choose the best service provider, as well as the fastest, most economical delivery route. While lowering their delivery costs, it also guarantees the timeliness and high quality of the delivery services. In view of the difficulties in tracking the parcels and obtaining timely information during the whole process, ParcelX's cross-border parcel delivery network will connect shippers, logistics service providers, logistics integrators and consumers in a well-balanced ecosystem, based on trust guaranteed by blockchain and seamless interactions which ensure optimal security, transparency and traceability of delivery package information.
"Therefore, the vision of ParcelX is to build an open, transparent, beneficial and healthy ecosystem. The system can incentivise excellent service providers with more parcel orders and corresponding settlement rewards. On the contrary, service providers who do not meet the required service levels will be subject to corresponding penalties. Progressively, ParcelX will naturally eliminate those uncompetitive service providers. So, the good ones remain — service providers who can scale and are cost-effective," said ParcelX's Co-Founder and President, Mr Yang Mingyi.
"If this new model can really resolve one or two pain points, it is definitely worth a try. We can even consider to include it as a feature of our services for e-commerce," said Mr Cragie Zhou, Product Leader of HangZhou Winner King Technology Ltd. Co. which provides comprehensive service chains for cross-border e-commerce.
Mr Guo added: "At the end of October, our team completed the first phase of the beta version of the ParcelX platform. At the same time, we will make updates based on user feedback bi-monthly or monthly. I believe that the second phase will have more powerful features."
ParcelX has also successfully completed on schedule its ICO on 31 October according to Mr Guo. Next up, it will launch a series of activities to build and improve the ecosystem which includes promotions for the popular token sale.
From 1 November, 2018, traditional logistics service providers can log on to ParcelX platform to perform simple coding on the interface in advance. This platform currently supports four different languages namely Chinese, English, Japanese and Korean.
Yara and IBM join forces to transform the future of farming
Reading Time:
3
minutes
Yara and IBM will combine world-class agronomy and cutting-edge technology to develop the world's leading global digital farming platform.
Yara International (OSE: YAR), a global leader in crop nutrition, and IBM (NYSE: IBM), today announced an agreement to build the world's leading digital farming platform, providing holistic digital services and instant agronomic advice.
Yara and IBM Services will jointly innovate and commercialize digital agricultural solutions that will help increase global food production by drawing on the two companies' complementary capabilities: Yara's unrivalled agronomic knowledge, backed by more than 800 agronomists and a century of experience, and IBM's digital platforms, services and expertise in artificial intelligence (AI) and data analytics.
"Our collaboration centers around a common goal to make a real difference in agriculture. To be able to responsibly feed a growing population, it is critical that farmers increase food production on existing farmland to avoid deforestation. Yara and IBM will develop digital solutions that empower professional and smallholder farmers to optimize farming practices to increase yields, crop quality and incomes in a sustainable way," said Terje Knutsen, EVP Sales and Marketing in Yara.
The joint global digital farming platform will apply artificial intelligence, machine learning and in-field data to unlock new insights for farmers. The digital platform will have worldwide coverage and aspires to reach 100 million hectares of farmland – which is equivalent to twice the size of Spain or close to 7 percent of all arable land worldwide* including millions of smallholder farms.
"As demand for food rises along with the world's population, the digital farming platform will play a key role in increasing global farming yields in a sustainable way. The collaboration is a perfect symbiosis of IBM's capabilities in AI, big data management and blockchain technology and Yara's agronomic knowledge, farmer-centric digital innovation, and proven track record in improving farming across the globe," said Luq Niazi, IBM Global Managing Director Consumer Industries.
As a first step, Yara and IBM will establish joint innovation teams, collaborating at digital hubs in Europe, Singapore, the US and Brazil. The teams will work closely with IBM researchers to develop new capabilities, such as visual analytics and machine learning techniques for crop insights. The first services are planned for end 2019.

Advancing the digital frontier of farming
The Yara/IBM partnership will focus on all aspects of farm optimization. One specific area of collaboration will be weather data. The ability to respond optimally to weather conditions is critical for farming. By merging analytical insights from IBM's Watson Studio, IBM PAIRS technology, The Weather Company and other services, with Yara's unrivaled crop knowledge and modelling capabilities, the joint platform will not only provide hyperlocal weather forecasts but will in addition give real-time actionable recommendations, tailored to the specific needs of individual fields/crops.
As the joint digital farming platform expands, the teams will explore innovative business solutions to integrate the joint platform into the IBM Food Trust, IBM's blockchain-enabled network of food chain players. This will allow for greater traceability and supply chain efficiency as well as ways to tackle food fraud, food waste and sustainability. It will firmly link the farm into the full food chain, creating a holistic approach to food production from farm to plate.
The contract was signed in April 2019.
*World Bank, FAO.
SOURCE: IBM
R/GA Ventures partners with leading Oregon organizations to create Venture Studio focused on Enterprise Blockchain solutions
Reading Time:
2
minutes
Today, R/GA Ventures, Moda, Umpqua Bank, Portland State University, Oregon Health & Science University, Business Oregon, ConsenSys and blockchain research firm Smith + Crown, are pleased to announce the launch of the Oregon Enterprise Blockchain Venture Studio (OEBVS): the first program of its kind designed to build a blockchain-based ecosystem, and position Oregon's businesses and institutions to further compete globally.
Bringing together private enterprise, education institutions, and the public and nonprofit sectors with commercial interests in agriculture, manufactured products, healthcare, finance, energy, transportation, technology, sports, and global trade, creates an ideal environment to test and launch blockchain applications with viable use cases. The intersection of the state's technology workforce and commercial interests provides an opportunity for Oregon to be one of the first state sponsors of a public-private partnership to embrace blockchain technologies, potentially transforming how we live, work, play, learn, and govern.
Designed as an initiative to drive blockchain-led innovation across multiple verticals and industry sectors, the OEBVS will focus on leveraging emerging startup products, services, and tools to solve targeted business objectives for the Studio Partners and amplify these successes across the state and globally. The Studio will be structured to identify strategic opportunities for startups, and provide the selected Program Companies with the market opportunities, guidance, and partnerships to achieve momentum for sustainable growth.
Blockchain technology is an emerging technology with a robust and rapidly evolving developer ecosystem. Blockchain technology provides a secure way to encode transactions between parties, creating irreversible, immutable chains of information. This technology has implications for any organization that keeps records, tracks supply chains, creates intellectual property, or deals with sensitive data. It has the potential to enable new decentralized organizational constructs that could disrupt existing data-driven businesses. With use cases ranging from health care and logistics to data security and financial infrastructure, Blockchain technology presents a new frontier of exploration and innovation for forward-thinking enterprises.
The Oregon Blockchain Venture Studio areas of interest include:
Retail and Commerce
Insurance, Digital Health, and Wellness
Finance
Sports
Manufacturing, Shipping, and Supply Chain
Energy and Sustainability
Civic and Institutional Solutions
Transportation, IoT, and Smart Cities
Food and Agriculture
Advertising and Marketing
R/GA's award-winning strategists, technologists, designers, and consultants will advise the startups to develop their businesses and prepare them for future milestones. The startups will receive mentorship from industry executives and access to our world-class Studio Partners.
The Studio program will take place out of R/GA's Portland Pearl District office, launching on July 29, 2019. The program will conclude in October with a demo event at which each startup will present to industry leaders, partners, investors, and customers from the technology and innovation community. If you are interested in attending the demo event, please email us at ventures@rga.com for more information.
Startup applications open on April 24th, 2019 and admissions will roll throughout the year. Global startups working on all aspects of enterprise blockchain technologies, products, and services are encouraged to apply at www.oebvs.com.
SOURCE R/GA Ventures
Consumers Growing Demand for Improved Cryptocurrency Payment Platforms on the Rise
Reading Time:
7
minutes
A recent article analyzing Point of Sale (PoS) cryptocurrency systems had the following headline: "Analysis: The Rise of Point of Sale Cryptocurrency Systems – Demand for solutions has grown as more and more retailers start accepting cryptocurrency payments." The article continued: "During the past month, amidst the usual bombardment of cryptocurrency and blockchain-related stories, something caught this author's tired eyes. In the space of two weeks, four articles related to cryptocurrency point of sale (PoS) systems cropped up across the industry's media outlets. For cryptocurrency fanboys, PoS systems will be old news. But though the technology may have been around, at least in cryptocurrency terms, for a while, it remains – globally – largely unused." The article continued: "That could be about to change due to a confluence of factors. Even taking into account the recent plumment in bitcoin's value (in 2018), the cryptocurrency market is much less volatile than it was 12 months ago. That makes payments a more viable option for both payment service providers (PSPs) and merchants. At the same time, cryptocurrency is now something most people are familiar with. True they may not hold any, but the market boom at the start of this year took cryptocurrency from being a niche industry to something the 'average joe' is familiar with. Finally, and on a purely pragmatic level, there are now a number of companies offering the means by which businesses can start selling their products via cryptocurrency.  Active Companies in the industry include NetCents Technology Inc.(CSE:NC) (OTC:NTTCF), Square, Inc. (NYSE: SQ), PayPal Holdings, Inc. (NASDAQ: PYPL), Xunlei Limited (NASDAQ: XNET), HIVE Blockchain Technologies Ltd. (TSX-V: HIVE) (OTC: HVBTF).
The article concluded with: "Bitcoin may have taken a beating (in the last quarter of 2018) but an overall trend towards lower volatility, and a reduction in the number of get-rich-quick traders is a positive sign that cryptocurrencies are starting to behave like regular markets and not Ponzi schemes. But if they really want to be currencies, not just a strange blend of commodity and security, they must have some practical use. PoS systems are a step in that direction. Not only will they allow existing holders of cryptocurrencies to start spending their holdings, but they will also continue to normalize the market and attract newcomers to it. On top of that, with no chargebacks and lower transaction fees, they could also offer retailers better value for money."
NetCents Technology Inc. (CSE:NC) (OTCPK:NTTCF) (Frankfurt:26N) BREAKING NEWS:  NetCents Technology is pleased to issue a letter to shareholders from the CEO, Clayton Moore.  Dear Fellow Shareholders – Today, I am pleased to provide you with our view on the cryptocurrency sector which has seen a rebound as well as to highlight a few of the key strategic successes that has enabled NetCents to continue be a leader in the market.
Over the last few years, the cryptocurrency market has gone through its ups and downs and some would say even profound changes. In late 2017 and early 2018, investors and retail banks were heavily investing into the crypto space and in many instances their decisions were based on hype alone. The adoption of regulations in the crypto sector and normal market maturation all worked in concert to create a bear market and a prolonged "crypto winter".  No one predicted the cryptocurrency sector would go through such a large correction nor as rapidly as it did.
We have consistently aligned ourselves with key people and companies in the payment and crypto sectors while always maintaining a Plan B in our back pocket. This approach has allowed the Company to  keep moving forward  through some very challenging times.  There is every indication the crypto winter is in indeed thawing. Aside from the price appreciation of Bitcoin which has rebounded from a low of approximately $3,200 USD in early December to where it is today hovering around the $5,300 USD mark, the future for crypto-currencies as a viable mainstream payment option looks very promising. Amazon and PayPal are both now seriously looking at accepting crypto currency and for either of these two entities to do so, will greatly influence the overall acceptance and usage.
The questions which I am asked most often by investors, shareholders and other stakeholders are in regard to share structure, access to growth capital and revenues. To date, the company has approximately 56 million shares issued and outstanding on a fully diluted basis, which, when compared to other participants in the crypto sector is often less than half. Regarding the issuance of stock options, I would like to mention that we seek to incentivize valued employees currently working hard to bring success to NetCents, aligning their incentives with our shareholders. It is precisely this structure and approach which allows the company to raise capital quickly from key strategic investors as needed, often within days.
The challenge which was before the Company was to introduce a brand-new product into the marketplace, as well as a complete overhaul of how payments are conducted and perceived. We are validating the use of cryptocurrency by working with, not against existing payment infrastructures and legacy platforms by embedding our technology within the traditional payments space and distribution channels with Independent Sales Organizations (ISO's), payment gateways, Independent Software Vendors (ISV's), and technology companies who work with merchants on a day-to-day basis and who intimately understand the requirements.
We identified the quickest way to market and to mass adoption was to have NetCents as the underlying technology that powers all cryptocurrency transactions. We have purposefully aligned ourselves with those payment partners who understand that cryptocurrency is coming and want to integrate a crypto solution into their existing processes and technology, so the transition from traditional payments to cryptocurrency payments is as seamless as possible. Read this in its entirety and more news for NetCents at: https://www.financialnewsmedia.com/news-nc/    
Other recent developments in the tech industry include:
PayPal Holdings, Inc. (NASDAQ: PYPL) has joined Cambridge Blockchain's Inc. Series A funding round. With this investment, the two companies will explore potential collaborations to leverage blockchain technology.  "Our service helps streamline digital identity compliance while giving customers control over their identity data," said Matthew Commons, Cambridge Blockchain's CEO. "We are honored by PayPal's vote of confidence, and we look forward to their support and guidance."
Square, Inc. (NYSE: SQ) recently announced that it will release financial results for the first quarter of 2019 on May 1, 2019, after market close. Square will also host a conference call and earnings webcast at 2:00 p.m. Pacific Time / 5:00 p.m. Eastern Time on the same day to discuss these results. The live webcast of the call can be accessed from Square's Investor Relations website. A replay will be available at the same website following the call.
Square, Inc. revolutionized payments in 2009 with Square Reader, making it possible for anyone to accept card payments using a smartphone or a tablet computer. Today, Square provides tools that empower businesses and individuals to participate in the economy. This cohesive ecosystem of managed payments, hardware, point-of-sale software, and other business services helps sellers manage inventory, locations, and employees; access financing; engage buyers; and grow sales.
Xunlei Limited (NASDAQ: XNET) a leading innovator in shared cloud computing and blockchain technology in China, recently announced that the Company has cooperated with the Copyright Protection Center of China ("CPCC") to build a blockchain-powered digital copyright identifier ("DCI") system.
CPCC, established in 1998, is the national copyright public service institution supervised directly by the State Administration of Press, Publication, Radio, Film and Television of the People's Republic of China (National Copyright Administration of China). CPCC has a DCI system, which plays a significant role in the core infrastructure of the national internet copyright public services.
HIVE Blockchain Technologies Ltd. (TSX-V: HIVE.V) (OTCQX: HVBTF) recently stated that on April 19, 2019 Genesis Mining ("Genesis"), the largest shareholder of the Company, holding approximately 26.3% of the Company's outstanding shares, has requisitioned a meeting of shareholders for the purpose of removing directors independent of Genesis and electing a board of directors, the majority of whom would be senior officers and employees of Genesis. On April 20, 2019 , the HIVE Board met and appointed an independent Special Committee of the Board to deal with the requisition and related contractual disputes between Genesis and HIVE which gave rise to the requisition. The Special Committee will act in the interests of all HIVE shareholders and the Special Committee will set a date for the requisitioned meeting to be held within four months of proper delivery of the requisition notice.
DISCLAIMER: FN Media Group LLC (FNM), which owns and operates FinancialNewsMedia.com and MarketNewsUpdates.com, is a third party publisher and news dissemination service provider, which disseminates electronic information through multiple online media channels. FNM is NOT affiliated in any manner with any company mentioned herein. FNM and its affiliated companies are a news dissemination solutions provider and are NOT a registered broker/dealer/analyst/adviser, holds no investment licenses and may NOT sell, offer to sell or offer to buy any security.  FNM's market updates, news alerts and corporate profiles are NOT a solicitation or recommendation to buy, sell or hold securities. The material in this release is intended to be strictly informational and is NEVER to be construed or interpreted as research material. All readers are strongly urged to perform research and due diligence on their own and consult =a licensed financial professional before considering any level of investing in stocks. All material included herein is republished content and details which were previously disseminated by the companies mentioned in this release.  FNM is not liable for any investment decisions by its readers or subscribers. Investors are cautioned that they may lose all or a portion of their investment when investing in stocks. For current services performed FNM has been compensated forty nine hundred dollars for news coverage of the current press releases issued by NetCents Technology Inc. by a non-affiliated third party. FNM HOLDS NO SHARES OF ANY COMPANY NAMED IN THIS RELEASE.
This release contains "forward-looking statements" within the meaning of Section 27A of the Securities Act of 1933, as amended, and Section 21E the Securities Exchange Act of 1934, as amended and such forward-looking statements are made pursuant to the safe harbor provisions of the Private Securities Litigation Reform Act of 1995. "Forward-looking statements" describe future expectations, plans, results, or strategies and are generally preceded by words such as "may", "future", "plan" or "planned", "will" or "should", "expected," "anticipates", "draft", "eventually" or "projected". You are cautioned that such statements are subject to a multitude of risks and uncertainties that could cause future circumstances, events, or results to differ materially from those projected in the forward-looking statements, including the risks that actual results may differ materially from those projected in the forward-looking statements as a result of various factors, and other risks identified in a company's annual report on Form 10-K or 10-KSB and other filings made by such company with the Securities and Exchange Commission. You should consider these factors in evaluating the forward-looking statements included herein, and not place undue reliance on such statements. The forward-looking statements in this release are made as of the date hereof and FNM undertakes no obligation to update such statements.