The World's First Cross-border Parcel Delivery Platform Supporting Autonomous Collaborative Services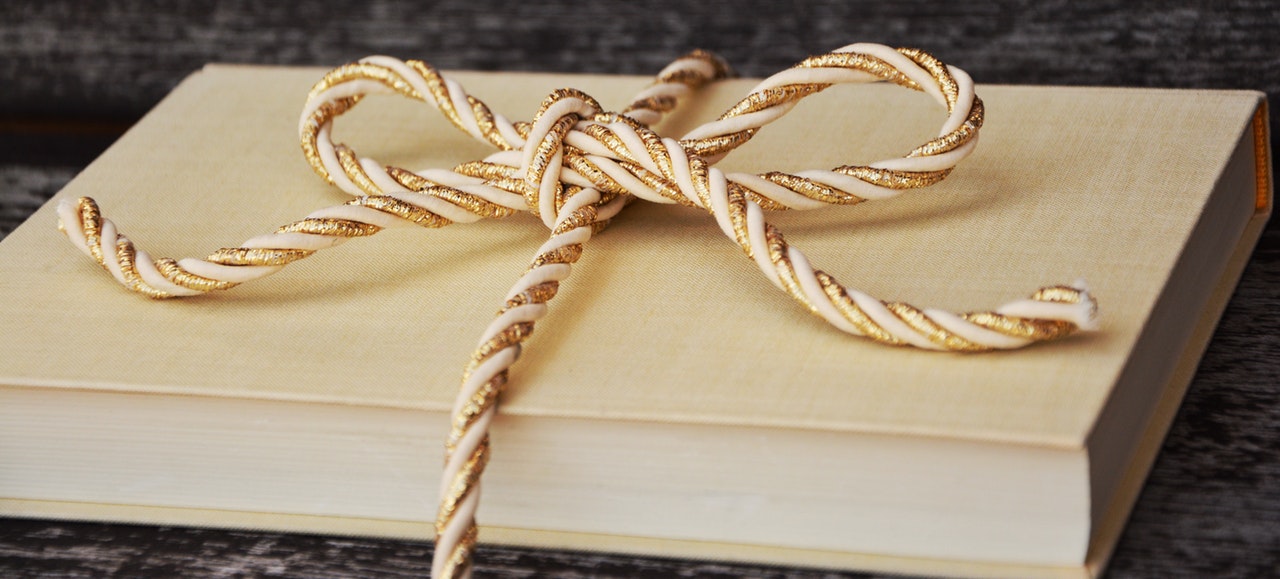 Reading Time:
4
minutes
Blockchain-powered ParcelX offers one-click access to resolve long-standing problems in cross-border logistics.
The world's first blockchain-powered parcel network, ParcelX, registered trademark and brand under Global Parcel Network Ltd., will officially launch its service platform in beta version today. It is the world's first and also the only cross-border functional parcel delivery platform to date that offers e-commerce and delivery service providers several autonomous collaborative services such as real-time sign-in and online interactivity.
According to data from McKinsey & Company, the Asia-Pacific region is the largest buyer of cross-border goods. Its market value is expected to grow from USD 71 billion in 2014 to USD 476 billion in 2020. China alone takes 34% of the global parcel volume. Its rising middle class, seeking high-quality and international products, is driving an explosion of e-retailers, logistics providers, and delivery brokers with accompanying services. From 2016 to 2018, the market value for China's cross-border e-commerce is expected to increase from RMB 1.01 trillion to RMB 8.8 trillion. The cross-border parcel deliveries are also expected to soar from 557 million to 928 million with a growth rate of 60%.
China's government has also introduced numerous policies to encourage growth of this industry, with the Ministry of Commerce tallying over 5,000 cross-border e-retail platforms and over 200,000 enterprises conducting this business. One Belt One Road and its associated investments, policies and strategic mandates are also driving this industry's growth. Despite the various exciting figures, the e-commerce retailers are still complaining while the delivery service providers are sometimes rendered helpless. In fact, the data has revealed that the domestic cross-border e-commerce consumer complaints was 12.98% of the total number of complaints in 2017, increasing 1.37% year-on-year. Among them, logistics shortcoming is one of the more important consumer issues. The parcel delivery problem takes up as high as 21%.
The long-standing problems should come to an end soon. As an innovative third-generation logistics service provider, the cross-border parcel delivery network of ParcelX is based on the blockchain technology which can establish a decentralised, highly effective cross-border parcel delivery ecosystem to resolve these fundamental issues. The ParcelX team developed a user-friendly service interface for traditional logistics service providers. From the perspective of the logistics services providers, the collaboration with ParcelX is akin to working with a traditional logistics service, but without additional technical thresholds and complex processes. It is now simpler to fully access the open ParcelX cross-border parcel collaborative distribution network based on blockchain trust at zero cost, as well as enjoy more efficient service integration, settlement support and fairer service value realisation.
Mr Guo Shunri, Co-Founder and CEO of ParcelX, explained: "This system has three main features. One is a simple interface — concise code docking and a one-click local deployment (optional) are more than sufficient to participate in the cross-border, parcel delivery joint distribution and network of ParcelX. Second is machine trust. Through the use of smart contracts, core terms of the collaboration such as service details, quality and price are agreed upon securely and digitally — trust need not solely be placed on the traditional, easily-tampered corporate contracts. Third is the settlement in local currencies. Participating logistics service providers will just need to focus on improving their services and collecting their payments locally. They do not have to worry about cross-border supervision and forex risks pertaining to cross-border services."
On this service platform, the sellers (e-commerce retailers) can choose the best service provider, as well as the fastest, most economical delivery route. While lowering their delivery costs, it also guarantees the timeliness and high quality of the delivery services. In view of the difficulties in tracking the parcels and obtaining timely information during the whole process, ParcelX's cross-border parcel delivery network will connect shippers, logistics service providers, logistics integrators and consumers in a well-balanced ecosystem, based on trust guaranteed by blockchain and seamless interactions which ensure optimal security, transparency and traceability of delivery package information.
"Therefore, the vision of ParcelX is to build an open, transparent, beneficial and healthy ecosystem. The system can incentivise excellent service providers with more parcel orders and corresponding settlement rewards. On the contrary, service providers who do not meet the required service levels will be subject to corresponding penalties. Progressively, ParcelX will naturally eliminate those uncompetitive service providers. So, the good ones remain — service providers who can scale and are cost-effective," said ParcelX's Co-Founder and President, Mr Yang Mingyi.
"If this new model can really resolve one or two pain points, it is definitely worth a try. We can even consider to include it as a feature of our services for e-commerce," said Mr Cragie Zhou, Product Leader of HangZhou Winner King Technology Ltd. Co. which provides comprehensive service chains for cross-border e-commerce.
Mr Guo added: "At the end of October, our team completed the first phase of the beta version of the ParcelX platform. At the same time, we will make updates based on user feedback bi-monthly or monthly. I believe that the second phase will have more powerful features."
ParcelX has also successfully completed on schedule its ICO on 31 October according to Mr Guo. Next up, it will launch a series of activities to build and improve the ecosystem which includes promotions for the popular token sale.
From 1 November, 2018, traditional logistics service providers can log on to ParcelX platform to perform simple coding on the interface in advance. This platform currently supports four different languages namely Chinese, English, Japanese and Korean.
OKEx Launches Thai Baht (THB) and British Pound (GBP) OTC Trading
Reading Time:
2
minutes
OKEx, the Malta-based world-leading digital asset exchange, announced to launch two new currencies – Thai Baht (THB) and British Pound (GBP) on its over-the-counter (OTC) trading platform (also referred to as fiat-to-cryptocurrency platform). Users in Thailand and the United Kingdom can now complete KYC verification to be eligible to trade on the OTC trading platform.
OKEx OTC trading allows users to place orders with self-selected exchange rate and payment methods to buy or sell Virtual Financial Assets with fiat currencies, which benefits them by offering a low-volatility market and zero transaction fee. Instead of the listing of the new currencies, Thai Baht (THB) and British Pound (GBP), OKEx OTC trading platform has already been facilitating global digital assets trading with the Vietnamese Dong (VND) and Chinese Renminbi (CNY) fiat-to-cryptocurrency markets, and more currencies are expected to come in at a later time this year. The Thai Baht (THB) and British Pound (GBP) OTC trading markets currently support BTC, USDT, ETH, and LTC.
"Our mission is simple at OKEx. We aim to offer flexibility and convenience to our traders. Thailand and the UK own the fastest growing crypto communities in the world. We see great potential in these two markets and want to support the needs there. Because of the increasing trading volume and number of traders in these two countries, we decided to launch the new THB and GBP trading services on our OTC trading platform. Wherever the market potential locates, we will expand to there. In 2019, you can expect more currencies will be supported on OKEx," said Andy Cheung, OKEx's Head of Operations.
OKEx OTC Network Launch Events and Promotions
To celebrate the launch, OKEx has come up with new incentives to encourage new sign-up for merchants and customers in Thailand and the UK. From January 23 to 27, newly registered customers can earn up to 50 USDT for making a minimum deposit of 100 USDT (or equivalent) and complete their first OTC transaction on OKEx, while the top 70 merchants with the most transaction volume will be rewarded 30 USDT (1 time per day).
In addition, the OKEx OTC Network Launch events will be hosted in Bangkok, Thailand on February 13, 2019 and London, UK in March respectively.
For more details, please refer to OKEx Twitter.
Risk Warning: Trading digital assets involves significant risk and can result in the loss of invested capital. Users should ensure that they fully understand the risk involved and take into consideration their level of experience, investment objectives and seek independent financial advice if necessary.
Disruptive Ag Tech Company Hires New CTO
Reading Time:
2
minutes
HerdX Inc. new Chief Technology Officer, Austin Adams comes to the Texas Hill Country from the California Coast.
HerdX is pleased to announce that Austin Adams made the move to Boerne, Texas from the San Francisco Bay Area to become HerdX's Chief Technology Officer.
Adams is well qualified to accelerate the HerdX agricultural technology solution into the global market, holding over a decade of experience in leading innovative software teams. At his previous employer Adams took multiple greenfield projects from initial scoping, to research and development, to proof of concept, and ultimately to market leading products. Adams is an early adopter, leader, and contributor to the Kubernetes open source platform. He has used Kubernetes to create automation systems to help drive over a billion dollars of product sales.
Adams will be leading the HerdX technology team in implementing the HerdX solution by partnering with restaurant chains and established grocers in the coming year. Adams states, "I am most excited about bringing together blockchain and high security IoT to provide provenance mapping for the consumer. I am coming back to my roots working in the ag tech industry and am grateful to help lead this innovative team." Adams is already adding product innovations that will expand the company's offerings into more global markets. His skill set is also helping accelerate the implementation and commercialization of HerdX's blockchain system.
"I was looking for a top tier technology officer that could help our company's product offering grow rapidly in the U.S. and scale us faster overseas," says Ron Hicks, President and CEO of HerdX. With food traceability and tracking as a high priority for HerdX, Ron sees Austin as the ideal next step in the company's growth coming in at just the right time.
HerdX Inc. is an early stage agricultural technology company that develops products for farmers designed to reduce operational costs, improve animal health and well-being, and enable the delivery of traceable meat products to consumers. HerdX provides blockchain secure transparency for the consumer by connecting them back to the farmer through QR codes on packaging for grocers and menus for restaurants.
Luxochain Combats Counterfeiting With Launch of Authentication and Tracking Service of Luxury Goods on the Blockchain
Reading Time:
2
minutes
Luxochain has announced the launch of a blockchain-based service combining Near Field Communication (NFC), Radio Frequency Identification (RFID), and the new Fingerprint Authentication (FPA). Its certified system Block ID, based on blockchain technology, uses a unique token attached to every single product on the market, to combat the $1.2 trillioncounterfeit luxury goods marketplace.
With the Luxochain system, available in APP, any buyer, before a purchase, both in-store and online, can check the authenticity of each product, verifying the information on the blockchain attached with each product. In case of theft or loss it will be able to block the asset, so as to facilitate the recovery of the object and return it to its rightful owner, fighting the counterfeiting market.
Already in advanced talks with leading luxury brands Luxochain offers a valuable service to consumers, protecting their purchases, and works side by side with brands providing an incomparable mechanism of transparency, contact, loyalty and i-couponing towards their customers.
At the stage of manufacture, all authentic luxury products will be fitted with an invisible and encrypted serial number (a Block ID). The ID is associated with a token that is uniquely identifiable, to which luxury brands will register on the blockchain. Once inputted, the information can never be altered from the outside.
Certifying authenticity at the point of sale using blockchain technology, customers can scan the code and ascertain the authenticity of the product. Their product's unique certificate reveals information including the make, model, origin and history across the supply chain. Merchants can use the blockchain to transfer ownership rights from themselves to new owners, which rapidly increases the chances of recovery in the event of theft. It will be possible to block or 'bin' a product in case of its being stolen, to ensure it doesn't fall into the hands of illegitimate vendors. Products can be authenticated easily just by using the Luxochain mobile app.
Luxochain eliminates the security risk that arises from carrying large amounts of money. Lovers of luxury products can simply register on the platform and purchase brands there. The existence of the blockchain also eliminates the need for third parties and streamlines the relationship between merchants and buyers, something that can also be done in the second-hand market.