The World's First Cross-border Parcel Delivery Platform Supporting Autonomous Collaborative Services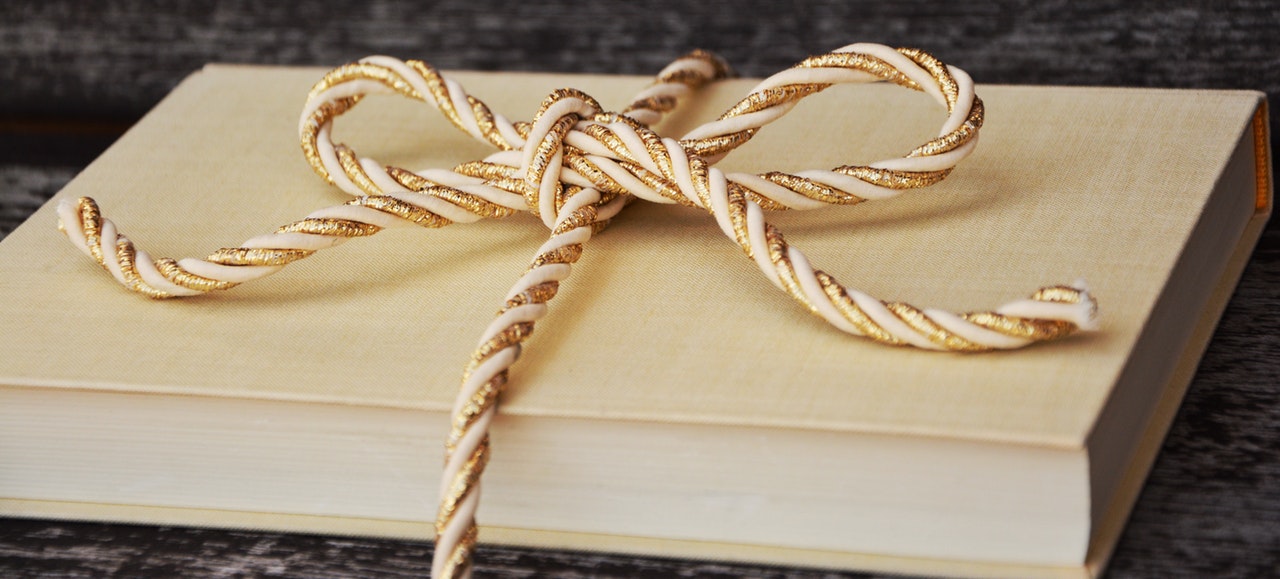 Reading Time:
4
minutes
Blockchain-powered ParcelX offers one-click access to resolve long-standing problems in cross-border logistics.
The world's first blockchain-powered parcel network, ParcelX, registered trademark and brand under Global Parcel Network Ltd., will officially launch its service platform in beta version today. It is the world's first and also the only cross-border functional parcel delivery platform to date that offers e-commerce and delivery service providers several autonomous collaborative services such as real-time sign-in and online interactivity.
According to data from McKinsey & Company, the Asia-Pacific region is the largest buyer of cross-border goods. Its market value is expected to grow from USD 71 billion in 2014 to USD 476 billion in 2020. China alone takes 34% of the global parcel volume. Its rising middle class, seeking high-quality and international products, is driving an explosion of e-retailers, logistics providers, and delivery brokers with accompanying services. From 2016 to 2018, the market value for China's cross-border e-commerce is expected to increase from RMB 1.01 trillion to RMB 8.8 trillion. The cross-border parcel deliveries are also expected to soar from 557 million to 928 million with a growth rate of 60%.
China's government has also introduced numerous policies to encourage growth of this industry, with the Ministry of Commerce tallying over 5,000 cross-border e-retail platforms and over 200,000 enterprises conducting this business. One Belt One Road and its associated investments, policies and strategic mandates are also driving this industry's growth. Despite the various exciting figures, the e-commerce retailers are still complaining while the delivery service providers are sometimes rendered helpless. In fact, the data has revealed that the domestic cross-border e-commerce consumer complaints was 12.98% of the total number of complaints in 2017, increasing 1.37% year-on-year. Among them, logistics shortcoming is one of the more important consumer issues. The parcel delivery problem takes up as high as 21%.
The long-standing problems should come to an end soon. As an innovative third-generation logistics service provider, the cross-border parcel delivery network of ParcelX is based on the blockchain technology which can establish a decentralised, highly effective cross-border parcel delivery ecosystem to resolve these fundamental issues. The ParcelX team developed a user-friendly service interface for traditional logistics service providers. From the perspective of the logistics services providers, the collaboration with ParcelX is akin to working with a traditional logistics service, but without additional technical thresholds and complex processes. It is now simpler to fully access the open ParcelX cross-border parcel collaborative distribution network based on blockchain trust at zero cost, as well as enjoy more efficient service integration, settlement support and fairer service value realisation.
Mr Guo Shunri, Co-Founder and CEO of ParcelX, explained: "This system has three main features. One is a simple interface — concise code docking and a one-click local deployment (optional) are more than sufficient to participate in the cross-border, parcel delivery joint distribution and network of ParcelX. Second is machine trust. Through the use of smart contracts, core terms of the collaboration such as service details, quality and price are agreed upon securely and digitally — trust need not solely be placed on the traditional, easily-tampered corporate contracts. Third is the settlement in local currencies. Participating logistics service providers will just need to focus on improving their services and collecting their payments locally. They do not have to worry about cross-border supervision and forex risks pertaining to cross-border services."
On this service platform, the sellers (e-commerce retailers) can choose the best service provider, as well as the fastest, most economical delivery route. While lowering their delivery costs, it also guarantees the timeliness and high quality of the delivery services. In view of the difficulties in tracking the parcels and obtaining timely information during the whole process, ParcelX's cross-border parcel delivery network will connect shippers, logistics service providers, logistics integrators and consumers in a well-balanced ecosystem, based on trust guaranteed by blockchain and seamless interactions which ensure optimal security, transparency and traceability of delivery package information.
"Therefore, the vision of ParcelX is to build an open, transparent, beneficial and healthy ecosystem. The system can incentivise excellent service providers with more parcel orders and corresponding settlement rewards. On the contrary, service providers who do not meet the required service levels will be subject to corresponding penalties. Progressively, ParcelX will naturally eliminate those uncompetitive service providers. So, the good ones remain — service providers who can scale and are cost-effective," said ParcelX's Co-Founder and President, Mr Yang Mingyi.
"If this new model can really resolve one or two pain points, it is definitely worth a try. We can even consider to include it as a feature of our services for e-commerce," said Mr Cragie Zhou, Product Leader of HangZhou Winner King Technology Ltd. Co. which provides comprehensive service chains for cross-border e-commerce.
Mr Guo added: "At the end of October, our team completed the first phase of the beta version of the ParcelX platform. At the same time, we will make updates based on user feedback bi-monthly or monthly. I believe that the second phase will have more powerful features."
ParcelX has also successfully completed on schedule its ICO on 31 October according to Mr Guo. Next up, it will launch a series of activities to build and improve the ecosystem which includes promotions for the popular token sale.
From 1 November, 2018, traditional logistics service providers can log on to ParcelX platform to perform simple coding on the interface in advance. This platform currently supports four different languages namely Chinese, English, Japanese and Korean.
BCV Initiates a Strategic Collaboration with Lambda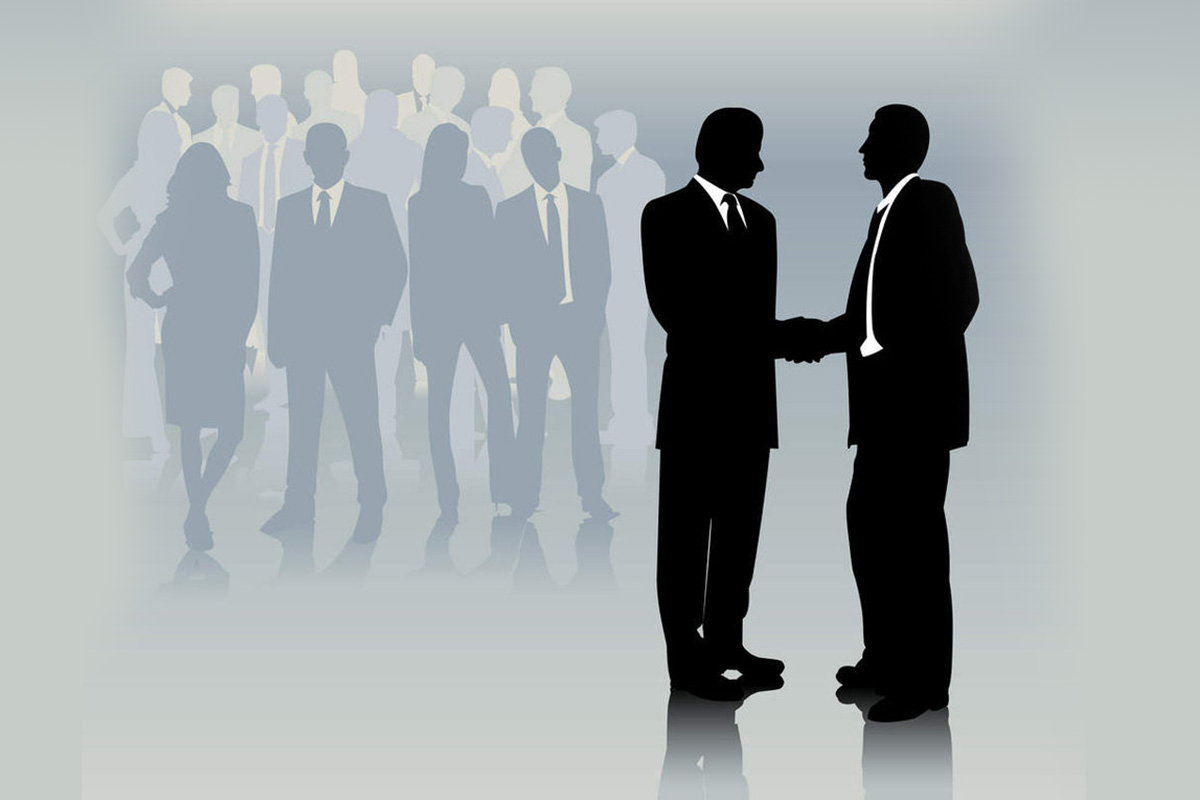 Reading Time:
2
minutes
Recently, BCV, a blockchain digital asset management service engine, teamed up with Lambda to jointly promote the development of the underlying infrastructure of the blockchain. In this cooperation, BCV will adopt Lambda's decentralized storage solutions for the design of the storage network, which will help the currency platform achieve unlimited storage capacity utilizing Lambda's platform. There is no capped user volume for the service.
As the leading provider of blockchain digital asset service engine, BCV technically researches and transforms the bottom layer of the blockchain, builds support for cross-chain and fast payment, realizes landing from the application layer, and supports a more complete system.
BCV utilizes a SaaS system; digital asset management evaluation platform (chain evaluation); digital asset deep mining and research (finance); digital asset OMO service (chain service) and so on. The currency chain is based on Ethereum and LISK, in order to build its own asset management chain. Based on the DPoS consensus algorithm, the compatibility of the efficiency and trust is solved through the sidechain and main chain solution. Moreover, BCV also made a digital wallet on the basis of the public chain to provide users with a series of financial services.
Lambda is a fast, safe, and scalable blockchain infrastructure project, which provides decentralized applications (DAPPs) and data storage capabilities with unlimited scalability, and fulfills services such as multi-chain data co-storage, cross-chain data management, data privacy protection, provable data possession (PDP), and distributed intelligent computing through logic decoupling and independent implementation of Lambda Chain and Lambda DB.
Wu Xing, Operational Founder of BCV, said: "I met with Xiaoyang in 2012. I've witnessed Xiaoyang and his team's exploration and dedication to technology. I am in awe of their research within the blockchain storage area. I believe that the use of Lambda's unlimited storage service will help the company to strengthen the underlying infrastructure and enable the chain to carry assets. Services and third-party tools also become faster and safer."
He Xiaoyang, the founder of Lambda, said: "Lambda is very pleased to announce its strategic partnership with the blockchain digital asset management service engine, BCV. Through this cooperation with BCV, we will jointly achieve the complete construction of the blockchain infrastructure to greatly improve the efficiency of the blockchain industry and make it applicable in the financial field. In order to improve the efficiency of investment and the efficiency of asset management services, the two sides will work together to empower the financial industry."
BCV's collaboration with Lambda stems from not only the recognition and trust of the founders of the two parties, but also the mutual promotion and growth of the technical level and industry development. BCV looks forward to working with the company to build the underlying infrastructure and lead a bright future.
Endor (EDR) Gets Listed on OKEx's First Partner Exchange CoinAll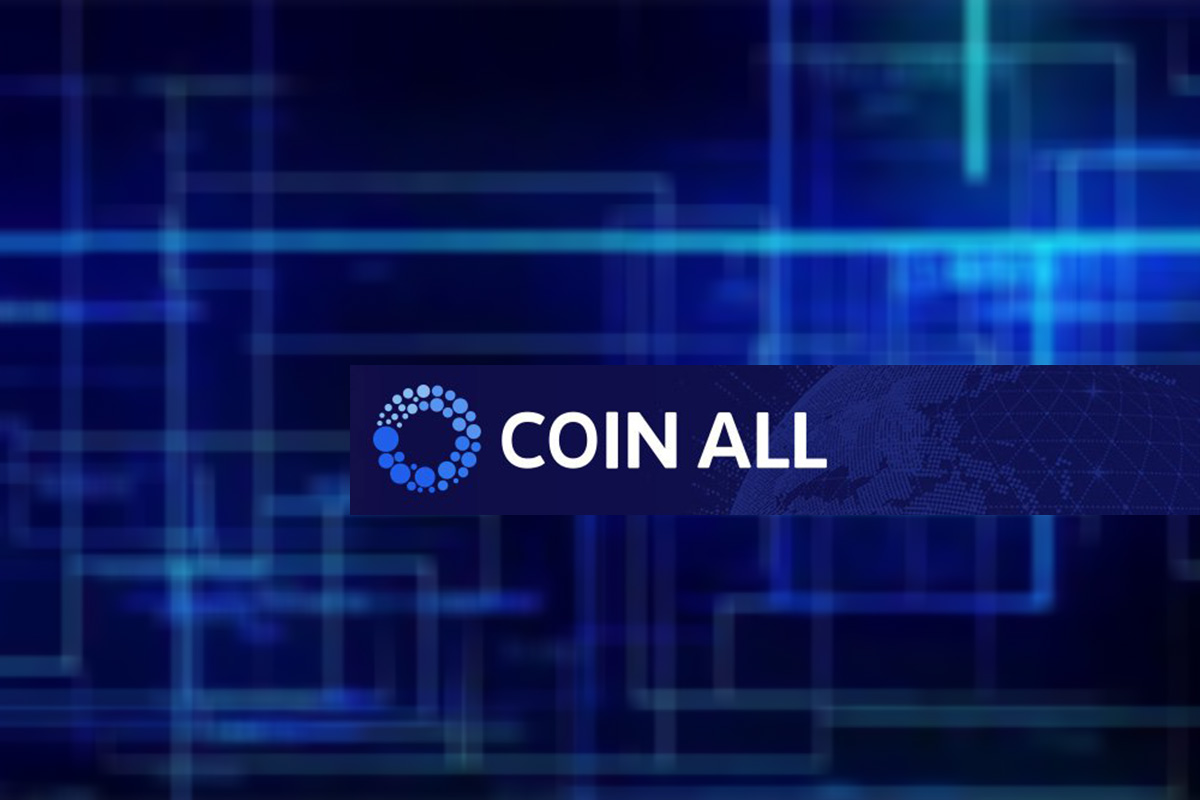 Reading Time:
1
minute
CoinAll (www.coinall.com), OKEx's first partner exchange, has announced it will be listing Endor, a well-reputed protocol utilizing AI prediction technology. EDR deposits are now in effect. Trading started at 17:00 Nov 14th (HKT, UTC+8). To celebrate the listing of EDR on CoinAll, EDR has launched a campaign. During the promotion period, traders can deposit and trade EDR to win 6 BTC.
After years of research at MIT, Endor invented the "Google of predictive analytics", providing automated AI predictions for companies. Leading banks, large retailers and Fortune 500 companies such as Coca-Cola and Mastercard have utilized Endor to predict consumer behavior, make data-driven decisions and increase revenue.
The Endor protocol is the world's first predictions protocol, enabling an ecosystem that provides automated, accurate, affordable and censorship resistant AI predictions for the long tail of businesses – working on fully encrypted data. The EDR token is the exclusive means of payment for services on the Endor Protocol.
Recently, the deliberations of the Congressional Blockchain Caucus have been finally unveiled in the report: "The Impact of Blockchain for Government: Insights on Identity, Payments, and Supply Chain". Endor stood out among the latest projects featured in this report as an exemplary landmark of how tokens can be used to achieve the true power of decentralization.
Report:
http://businessofgovernment.org/sites/default/files/The%20Impact%20of%20Blockchain%20for%20Government.pdf
As the world's first community-based autonomous exchange, CoinAll adopts the advanced and secure technology of OKEx, including the world-class order matching system, digital asset wallet, and funds settlement system. CoinAll shares OKEx's massive user base of more than 20M users. All OKEx accounts can be used to log into CoinAll and trade without further registration.
Bitcoin BCH Hash War Will be Decided by Sustained – Not Temporary, Rented – Hash Power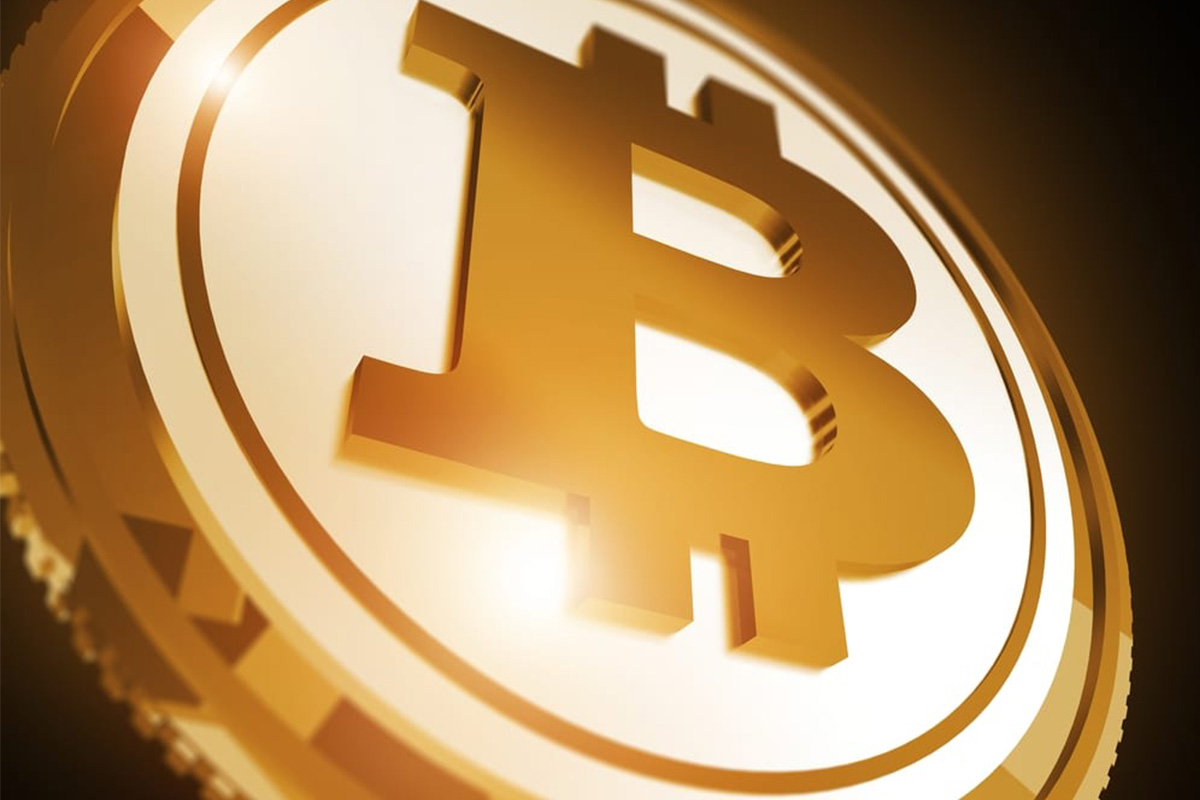 Reading Time:
4
minutes
With the Bitcoin BCH network upgrade on November 15, a hash war has begun with miners voting between Bitcoin SV and Bitcoin ABC – two competing implementations of the BCH protocol. As fully expected, Bitcoin ABC appeared to take a temporary lead on the first day by receiving an artificial boost from temporary, "rented" hash power subsidized by Roger Ver's organization Bitcoin.com, which announced it would use its pool customer hash on BCH for just 24 hours, and from ABC's main supporter Bitmain Technologies, the Chinese manufacturer of crypto mining rigs. However, Bitcoin SV has strong support from CoinGeek, the largest BCH miner, and nChain, the leading blockchain research & development firm. CoinGeek and nChain have the resources to fight long term with their own sustained hash, long after Bitmain cannot afford to bleed money for rented hash. Therefore, the BCH hash war will not be decided in 1 or 2 days,but over many days and possibly weeks by on-going miner votes with sustained Proof of Work. Until a dominant chain emerges, cryptocurrency exchanges, wallet and service providers are advised to remain neutral, and to run a Bitcoin SV node to be prepared for the best interests of users.
CoinGeek founder Calvin Ayre expressed his determination to fight the BCH hash war as long as it takes:
"CoinGeek and nChain are in this battle for the long haul. We will mine BCH and fight as long as it takes to protect the original Bitcoin from Bitmain, Jihan Wu, and their Bitcoin ABC development group who all want to change BCH into some alt-coin Wormhole token technology. Roger Ver's company Bitcoin.com is subsidizing hash for only 24 hours, taken from his own customers. As for Bitmain, to keep up with us in this hash war, Bitmain will have to spend millions of dollars a day from its investors' money and shareholder assets, while also trying to raise more investor money for its shaky IPO. This will bleed Bitmain's cash and cryptocurrency reserves, because we are prepared to fight for months and months. If I were a shareholder or investor in Bitmain, I'd be asking why Jihan Wu is spending all your money to control BCH when Bitmain's business supports multiple cryptocurrencies."
Bitcoin SV is the new full node implementation for Bitcoin Cash that seeks to restore the original "Satoshi Vision" for Bitcoin and allow it to massively scale. For the November 15 upgrade, Bitcoin SV's feature set is not compatible with that of competing client Bitcoin ABC. When there is a disagreement between rule sets, the original Bitcoin white paper described the "Nakamoto consensus" method for miners to vote with their computing power (1 CPU = 1 vote) to enforce any rules: "The majority decision is represented by the longest chain, which has the greatest proof-of-work effort invested in it."
The current hash war is the world's first test of Nakamoto consensus. After the November 15 upgrade, Bitcoin ABC appeared to temporarily lead with a higher portion of the BCH network's total hash power. But ABC's perceived first-day advantage comes from a sudden burst of hash presumably rented from the Bitcoin Core (BTC) network to move over to BCH. By November 14, the day before the hard fork, Bitcoin SV's support consistently grew for weeks and dominated with a clear 72-78% lead over ABC (18-22%):
Bitcoin ABC even dropped to tying for 3rd place with Bitcoin Unlimited, another implementation which is compatible (as a configurable option) with both Bitcoin SV and Bitcoin ABC rule sets.
Yet suddenly on the November 15 upgrade date, a huge wave of hash magically came to support Bitcoin ABC. This came from Bitcoin.com's pool which announced it was boosting its BCH hash for only 24 hours, by moving customer hash from the BTC chain. In addition, Bitcoin ABC is receiving more support from "rented" or subsidized from BTC mining pools controlled by (Antpool.com, BTC.com, ViaBTC) or friendly (BTC.top) to Bitmain. To obtain rented hash, Bitmain must pay to subsidize the difference in lower revenue miners receive on the BCH chain when total hash rate grows, compared to mining on the more profitable BTC network. BTC.top's CEO Jiang Zhuoer estimates this can cost over 100 million yuan or USD $14 million per day. The rented hash supporting Bitcoin ABC is temporary, and will leave the BCH network when not subsidized. This is a losing proposition for Bitmain; each day a hash war continues, Bitmain must pay millions of dollars to give Bitcoin ABC an artificial advantage. But when Bitmain can no longer afford to pay for it, the rented hash will leave BCH and Bitcoin SV will again dominate by virtue of its long-term, sustained hash support.
In contrast, Bitcoin SV's support comes from CoinGeek and nChain's BMG mining groups, which are 100% dedicated to support Bitcoin SV with their genuine hash. SVPool, a personal initiative of nChain Chief Scientist Craig Wright and the newly-formed Mempool also run Bitcoin SV; those pools gather miners supporting the Satoshi Vision and do not pay added subsidies to miners beyond the amount actually earned from participating in their pools.
Ayre explained why sustained hash power should decide:
"Bitcoin is about Proof of Work (PoW), not Proof of Rented Hash (PoRH). To decide which chain should be the true Bitcoin BCH, you should pick the longest chain with the most legitimate, sustained Proof of Work invested. It is ridiculous to count transient, rented hash which comes onto BCH artificially for short bursts of time because it is subsidized to do so, but then disappears and does not really sustain Proof of Work on the network. That is like paying a person to show up in a foreign country to vote in a political election, without meeting citizenship requirements to vote. At CoinGeek's BCH Miners Choice Summit on November 2, we were offered thousands and thousands of petahash to rent for this battle. While we can afford to pay for more rented hash than Bitmain can, we decided to set a better precedent for Bitcoin and fight with honest hash invested to support BCH long term."