Heidelberg Drives Digital Transformation – 20 Contracts Already Signed for New Subscription Model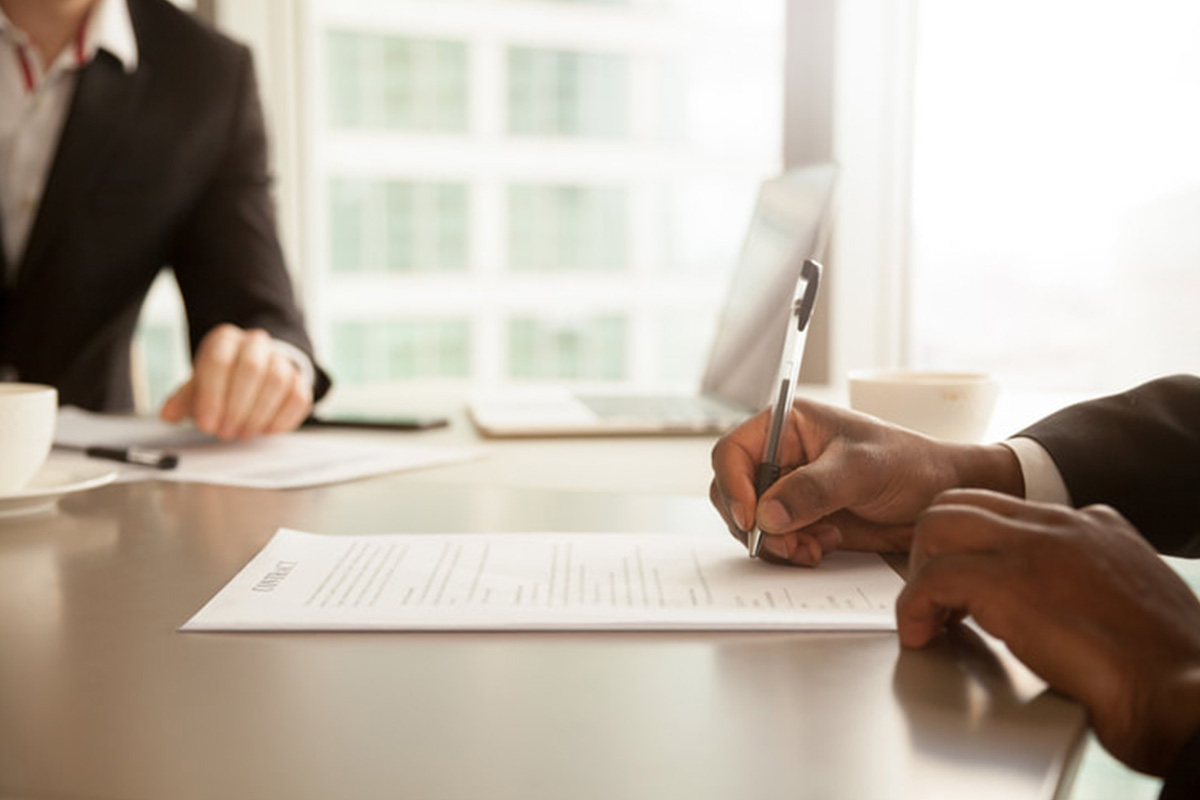 Reading Time:
4
minutes
Incoming orders up 6 percent to €1,306 million in first half-year
Group sales also improve by 6 percent to €1,114 million
Operating result (EBITDA) increases from €60 million to €62 million
Still on course to achieve targets for financial year 2018/2019 as a whole
Six months into financial year 2018/2019, the launch of the new subscription model has led to further growth in incoming orders and the order backlog at Heidelberger Druckmaschinen AG (Heidelberg). No fewer than 20 subscription contracts covering the entire press life cycle – including service, software, and consumables – have been signed to date and demand for new machines remains healthy. As a result, incoming orders for the half-year have climbed by around 6 percent, from €1,234 million to €1,306 million. This figure would have been higher still had it not been for negative exchange rate movements amounting to €17 million. The order backlog improved by an impressive 23 percent, from €627 million to €774 million. Sales of up to €100 million, in particular for services and consumables, are expected over the standard five-year term of the subscription contracts already signed, which represent an annual sheet volume in the order of 1 billion pages.
"The subscription model offers huge potential. It's transforming the market and also our company. We're continuing to drive the digital transformation at Heidelberg," commented Heidelberg CEO Rainer Hundsdörfer.
The implementation of the corporate strategy towards digitization is progressing. Printers in Europe, the US and China are already producing with high quality and productivity for their customers with the new Primefire digital printing system. With the newly founded Heidelberg Digital Unit, the e-commerce business will be rapidly expanded. As part of a digital roadmap, IT will also focus even more on efficient processes and the challenges of digital business models.
Half-year operating profit improves to €62 million
Despite negative exchange rate movements totaling €15 million, Heidelberg increased its net sales by 6 percent to €1,114 million (H1 2017/2018: €1,054 million) in the reporting period. EBITDA excluding restructuring result for the half-year climbed from €60 million to €62 million, which meant the EBITDA margin remained the same at 5.6 percent. EBIT excluding restructuring result matched the previous year's solid level of €27 million despite additional staff costs resulting from the new collective bargaining agreement. Planned restructuring measures to improve efficiency generated higher restructuring expenses of €5 million (H1 2017/2018: €1 million). Furthermore, as already communicated, the partial repayment of €55 million of the existing high-yield bond, which was completed in mid-July, resulted in non-recurring transaction and early redemption charges. Consequently, the financial result after six months worsened from €-24 million to €-28 million, but will benefit significantly from lower interest payments in the future. The net result after taxes (including income taxes) thus fell as expected, from break-even to €-6 million.
This meant the operating cash flow of €27 million did not quite match the previous year's level of €35 million. An increase in inventories due to the growing order backlog and the start-up of digital operations as well as investments in the construction of the innovation center at the Wiesloch-Walldorf site were among the factors influencing the free cash flow in the reporting period (€-86 million compared with €-32 million in the previous year). At €373 million, equity was substantially up on the level as at March 31, 2018 (€341 million), and the equity ratio improved accordingly, from 15 to 17 percent. Despite seasonal factors resulting in a higher net financial debt of €320 million (previous year: €259 million), the leverage of 1.8 as at September 30, 2018 was once again well below the target level of 2.
"As demonstrated in October with the acquisition of MBO, we're investing in the company's digital transformation. This highlights our strategic focus on consistently aligning our portfolio and new business models with the growth segments of digital and packaging," said Heidelberg CFO Dirk Kaliebe.
Forecast for financial year as a whole unchanged – moderate growth in net sales and net profit after taxes expected
Given the solid progress in the first six months, Heidelberg can confirm the targets for financial year 2018/2019 as a whole. A moderate increase in sales and ongoing efficiency improvements should mean that, despite higher collectively agreed wages, the EBITDA margin excluding restructuring result will lie between 7 and 7.5 percent. Taking into account anticipated restructuring costs in the order of €20 million, non-recurring expenses from the partial repayment of the corporate bond, and rising tax costs at foreign subsidiaries, a moderate increase in the net result after taxes is forecast compared with the previous year (including a non-recurring tax effect in financial year 2017/2018).
Subscription model significantly increases order backlog – growing impact on net sales and result in years to come
It is expected that 30 contracts for the new subscription model will be concluded during financial year 2018/2019 as a whole, which will mean a further increase in the order backlog. Given the continued high level of interest from international customers, the number of contracts is set to climb to around 100 in the coming financial year. The new business model will only make a relatively small contribution to sales and the result at the start, but this will grow substantially in the medium term.
Image material, the interim report for the first half of financial year 2018/2019, and additional information about the company are available in the Press Lounge of Heidelberger Druckmaschinen AG at http://www.heidelberg.com.
OKEx Launches Thai Baht (THB) and British Pound (GBP) OTC Trading
Reading Time:
2
minutes
OKEx, the Malta-based world-leading digital asset exchange, announced to launch two new currencies – Thai Baht (THB) and British Pound (GBP) on its over-the-counter (OTC) trading platform (also referred to as fiat-to-cryptocurrency platform). Users in Thailand and the United Kingdom can now complete KYC verification to be eligible to trade on the OTC trading platform.
OKEx OTC trading allows users to place orders with self-selected exchange rate and payment methods to buy or sell Virtual Financial Assets with fiat currencies, which benefits them by offering a low-volatility market and zero transaction fee. Instead of the listing of the new currencies, Thai Baht (THB) and British Pound (GBP), OKEx OTC trading platform has already been facilitating global digital assets trading with the Vietnamese Dong (VND) and Chinese Renminbi (CNY) fiat-to-cryptocurrency markets, and more currencies are expected to come in at a later time this year. The Thai Baht (THB) and British Pound (GBP) OTC trading markets currently support BTC, USDT, ETH, and LTC.
"Our mission is simple at OKEx. We aim to offer flexibility and convenience to our traders. Thailand and the UK own the fastest growing crypto communities in the world. We see great potential in these two markets and want to support the needs there. Because of the increasing trading volume and number of traders in these two countries, we decided to launch the new THB and GBP trading services on our OTC trading platform. Wherever the market potential locates, we will expand to there. In 2019, you can expect more currencies will be supported on OKEx," said Andy Cheung, OKEx's Head of Operations.
OKEx OTC Network Launch Events and Promotions
To celebrate the launch, OKEx has come up with new incentives to encourage new sign-up for merchants and customers in Thailand and the UK. From January 23 to 27, newly registered customers can earn up to 50 USDT for making a minimum deposit of 100 USDT (or equivalent) and complete their first OTC transaction on OKEx, while the top 70 merchants with the most transaction volume will be rewarded 30 USDT (1 time per day).
In addition, the OKEx OTC Network Launch events will be hosted in Bangkok, Thailand on February 13, 2019 and London, UK in March respectively.
For more details, please refer to OKEx Twitter.
Risk Warning: Trading digital assets involves significant risk and can result in the loss of invested capital. Users should ensure that they fully understand the risk involved and take into consideration their level of experience, investment objectives and seek independent financial advice if necessary.
Licensed Crypto Exchange Covesting Introduces Fiat Gateway
Reading Time:
1
minute
Covesting, a licensed European-based digital currency exchange and professional trading platform offering secure and technologically advanced infrastructure for investors and traders worldwide, has introduced the first stage of their fiat gateway and cryptocurrency converter. EUR deposits via wire transfer are now available.
Additional options for fiat deposits/withdrawals as well as the buying and selling of cryptocurrencies will be released in stages over the coming weeks.
Covesting's Founder and CEO, Dmitrij Pruglo, spoke about the company's latest update, saying:
"The launch of a fiat gatewayis yet another step towards our ultimate goal of being the most complete, secure and transparent cryptocurrency platform in the industry. Allowing retail and institutional clients to legally exchange fiat into crypto automatically gives Covesting an edge and puts us among very few exchanges who offer such a solution. There are hundreds or maybe even thousands of crypto-crypto exchanges out there, but few who offer a legally compliant bridge between crypto and the traditional world of finance. We will continue to monitor the market and adapt to the new reality while offering the most demanded tools for our users."
EQT Credit is the Largest Lender in a Second Lien Financing to Support Jacobs Holding's Acquisition of Cognita
Reading Time:
1
minute
EQT Credit, through its Mid-Market Credit investment strategy, is pleased to announce that it is the largest lender in a EUR 255 million second lien term loan financing solution to support Jacobs Holding AG's ("Jacobs") investment in Cognita (the "Company").
Launched in 2004, Cognita is a leading global provider of private premium K-12 education services, currently comprising 72 schools in eight countries across Asia, Europe and Latin America. The Company employs 7,000 teaching and support staff, educating over 40,000 students across a diverse range of international, national and bilingual curricula.
Paul Johnson, Partner at EQT Partners' Credit team, Investment Advisor to EQT Credit, commented:
"Cognita is strongly positioned as one of the largest K-12 platforms globally, with a diversified portfolio of high-quality schools that is well invested to support continued growth and has an outstanding management team with a strong performance track record. EQT Credit looks forward to supporting the Company in its future development."
Nakul Sarin, Director at EQT Partners' Credit team, Investment Advisor to EQT Mid-Market Credit, added: "EQT is proud to partner with Jacobs and Cognita for the third Mid-Market Credit investment in the education sector. We would like to thank EQT's Industrial Advisors who, as senior executives in the European and Asian private school sectors, provided key support and insight to the EQT Credit deal team throughout the due diligence process."