Booking Booster 3.0: Booking.com Highlights Key Areas Being Tackled by Enterprising Startups in Sustainable Tourism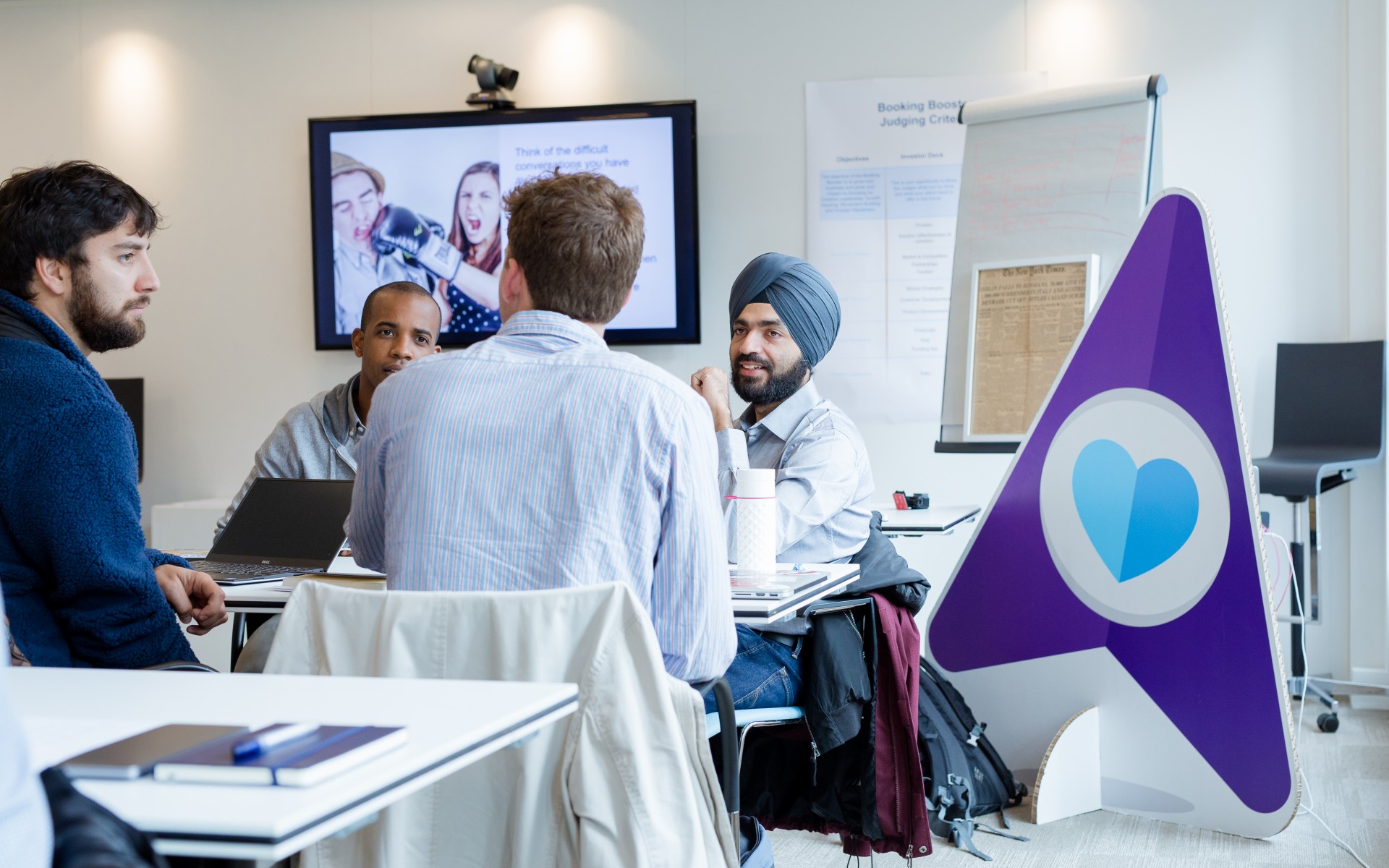 Reading Time:
2
minutes
Applications open today for third annual Booking Booster accelerator program for startups in sustainable tourism
Today Booking.com, a leader in travel technology, announces the opening of applications for the third annual Booking Booster accelerator program for startups in sustainable tourism. Booking.com is calling startups from around the world that are building technology-driven solutions to sustainable travel challenges – in multiple areas – to apply for support from its €2 million fund. To celebrate, Booking.com also highlights four key areas of innovation being driven by startups addressing sustainability issues in the travel industry, including projects from previous program winners.
"Going into the program's third year, we are increasingly impressed with the amazing entrepreneurial spirit of the startups who apply for Booking Booster and the inspiring innovations they are developing in key areas related to tourism dispersal, creating new economic opportunities for women, promoting inclusive growth for under-resourced communities and developing cutting-edge technical solutions that help keep destinations happy and healthy in every corner of the globe," said Gillian Tans, President and CEO of Booking.com. "We truly believe in the power of technology to transform how we all experience the world for the better, and are looking forward to supporting the next wave of change-makers who are seeking to have a lasting, sustainable impact on the travel industry at large."
Applications close on December 2, so interested startups should visit the Booking Booster section on the Booking Cares website for full information and additional details.
Visit the Booking.com global media room for the full release.
Wealth Management Specialist St. James's Place Joins Expatland's Singapore E-Team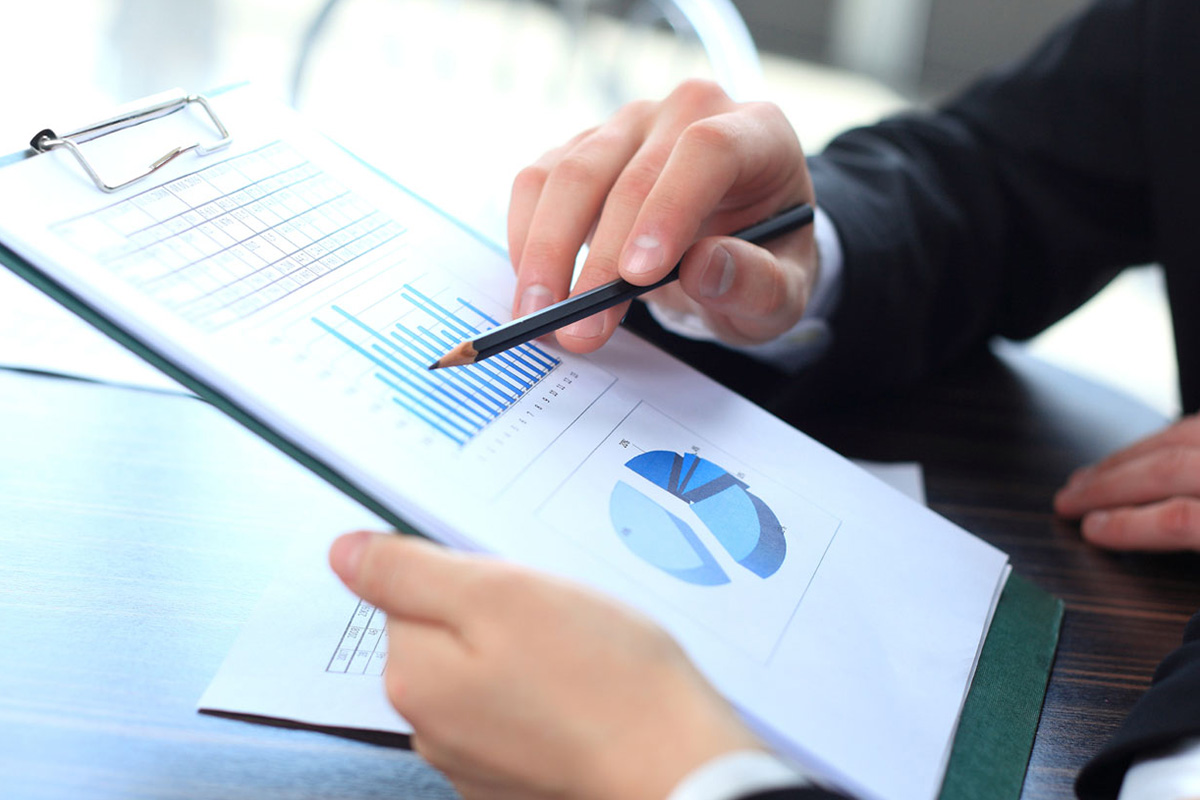 Reading Time:
2
minutes
Wealth management specialist St. James's Place has joined Expatland's Global Network. The firm will provide wealth management advice to the Singapore E-Team's clients.
St. James's Place is a leading wealth management firm specialising in delivering face-to-face wealth management advice for individuals, companies and trustees. Founded in 1991, St. James's Place was listed on the London Stock Exchange in 1997 and is now a FTSE 100 company with over £100.6 billion of client funds under management.
The Expatland Global Network is made up of Expatland Teams ('E -Teams). Operating at a city level, they have essential local knowledge and insight. They cut through complexity and drill down to the issues that are relevant to specific locations.
John Marcarian, founder of the Expatland Global Network, says; "Whether an expatriate is relocating to Singapore or repatriating, St James's Place delivers comprehensive and specialist planning with expert wealth management advice. We are delighted to have St James's Place onboard the Expatland Global Network."
Boon Tan, Singapore's E-Team leader, comments; "St James's Place put their clients at the centre of everything they do and their values align perfectly with Expatland's passion to make life easier for people on the move."
St James's Place, comments, "Being part of the Expatland Global Network allows us to contribute to supporting expats who are navigating challenges on their own. We are excited to be part of the Singapore E-Team and we are committed to helping expatriates manage their wealth in a way that reflects their personal circumstances."
'Expatland' origins
Expatland began as a book, written in 2015 by John Marcarian, as a result of John's personal expat journey. Its focus was to help expats plan their move overseas.
E-Teams around the globe
The Expatland book was just the start. To solve the problem of lack of support for would-be expats, John has launched the Expatland Global Network in 2018.
The Network is expanding rapidly. There are now E-Teams in Sydney, Melbourne, LA, Auckland, Londonand Singapore. With best-in-practice members recognising the importance of this service, many more will follow.
Calastone Fund Flow Index Shows UK Investors Take Fright at Volatile Markets, While Brexit Drives Surge in Flow of Funds Offshore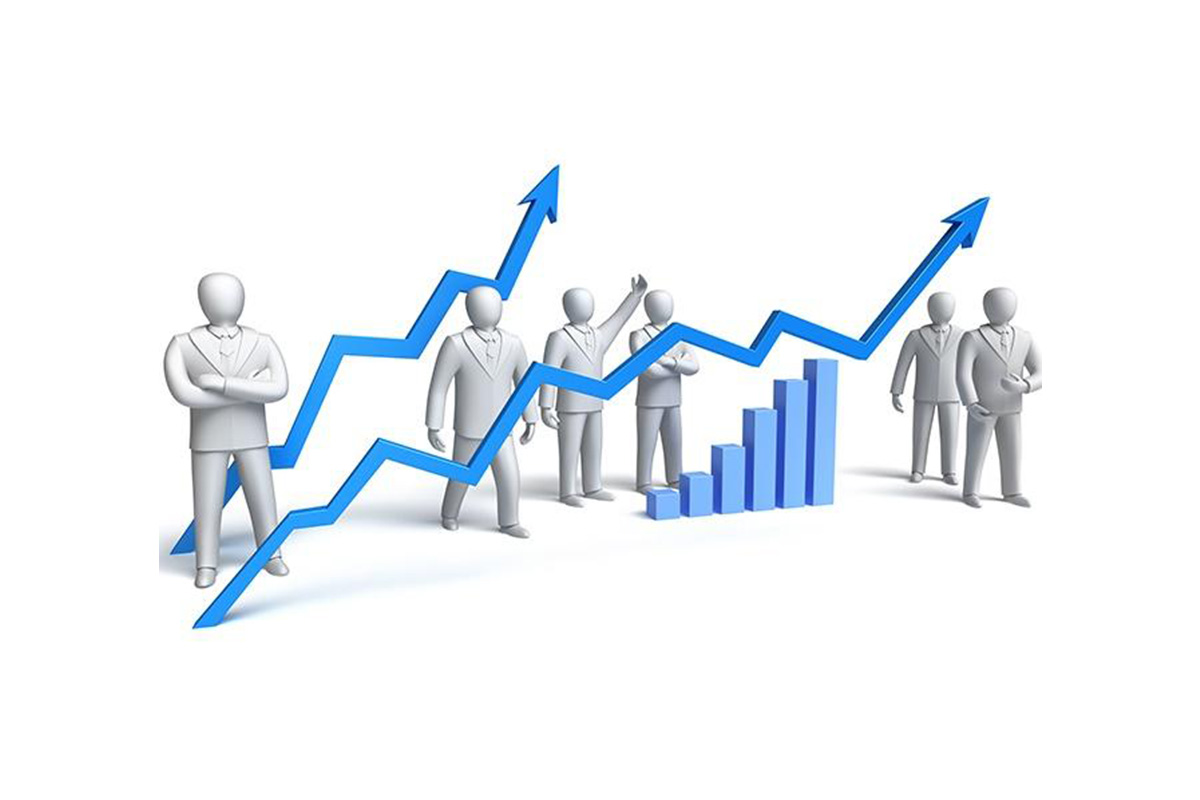 Reading Time:
4
minutes
Investor confidence falls to two-year low in October as fund flows drop sharply
H2 2018 set to see fund inflows halve year-on-year, but trading volumes remain robust
Equity inflows plunged in October, while spiking fixed income yields caused outright selling of bond funds; UK equity funds bucked the trend
Risk aversion has risen rapidly – less than one quarter of inflows in October were into risky funds, compared to two thirds in March
Offshore funds have seen £53.1bn of inflows since Brexit referendum; monthly flows offshore have jumped more than twelvefold.
To download Calastone's Fund Flows Index, you can follow the link at
UK investor confidence fell to its lowest level in two years in October as falling share prices spooked investors, according to the new Fund Flows Index (FFI) from Calastone, the largest global funds transaction network. The new monthly index tracks orders representing millions of individual investor decisions, and is the most comprehensive, and up-to-date measure of UK fund flows (see methodology). In October, the index fell to 51.6 (50 means inflows equal outflows), as only £1.1bn net flowed into funds on unusually high trading volumes. The inflow was one third of the year-to-date average. The last time sentiment was this poor was late 2016, after the Brexit referendum and ahead of the US presidential election.
2018 has been marked by declining optimism among investors – the Calastone FFI has trended sharply down all year. Following October's weakness, the second half of 2018 is set to see less than half as much money flow into UK-based funds compared to the same period in 2017. This can be seen in the below chart, Chart 1 – Calastone Fund Flow Index (FFI All Assets)
Equity funds saw inflows of just £198m in October. Inflows into global funds dried up altogether, after consistently being the most popular equity category since early 2016: global funds have heavy weightings in US stocks, which fell most sharply last month. European funds saw outflows of money as the Italian crisis escalated, but relatively undervalued UK equities, which investors have avoided altogether since the Brexit referendum, saw inflows of £244m. Buying of UK equity funds only began during the October EU summit, as investors became more optimistic on a Brexit deal. Spiking bond yields (which mean falling bond prices) meant fixed income funds were no safe haven in October, and investors withdrew money from them for the first time since early 2016.
Investors have not only cut back sharply in recent months, but they are also avoiding higher risk funds. As concerns over stock market valuations have deepened, trade tensions have intensified, and market volatility has risen, the proportion of funds allocated to riskier assets has dropped from two-thirds of all inflows in March 2018, to under a quarter in October, its lowest level since early 2017. The FFI for funds with higher risk ratings, has been falling steadily too, from a high of 58.2 in January to just 51.3 in October. The last time investors were this risk-averse was in the run-up to, and after the Brexit referendum. This can be seen in the chart above, in Chart 2 – Proportion of net fund flows to low, medium and high-risk funds
The same trend is apparent in the asset classes investors are choosing. This year, money market and fixed income funds have seen much stronger FFI readings than riskier categories like equities. The FFI Money Market has averaged a very high 62.6 in 2018, compared to just 51.8 for the FFI Equity: equity inflows have halved this year compared to the same period in 2017. The FFI Bonds has averaged 56.2, so the reversal in October must be set against the context of very strong inflows year-to-date. This can be seen in the chart above, Chart 3 – Investors have been very cool on equities in 2018
Concerns over Brexit are also showing up in a concerted shift into offshore funds. Institutional investors dominate demand for offshore funds, along with high net worth individuals. From the beginning of 2015 until May 2016, the FFI Offshore averaged 50.5, meaning almost no net flows offshore. Over the same period domestic funds saw strong inflows. As soon as the UK voted to leave the European Union, the tide turned. Since June 2016, the FFI Offshore has averaged 55.8, as a cumulative £53.1bn has flowed offshore, averaging £1.9bn per month. In the year before the vote, the monthly average was just £150m. The trend indicates an ongoing shift offshore. This can be seen in the chart above, in Chart 4 – Value of UK money flowing to offshore-domiciled funds
Edward Glyn, Calastone's Managing Director, Head of Global Markets, comments:
"2018 is shaping up to be a disappointing year for fund inflows as market conditions have deteriorated in recent months, but overall trading volumes are very high as investors reassess their holdings. Risk aversion has risen sharply, and investors have committed less and less new money to funds, especially equity funds.
But this is not a rout. Even during the huge market disruption in October, there was opportunistic buying on down days. Moreover, fund flows overall remain structurally positive, as investors build their savings over the long term to meet their future needs.
The sea change in appetite for offshore funds is clearly linked to Brexit: the expected loss of passporting for the UK's financial services industry, coupled with uncertainty about the UK's regulatory future, and nervousness about Britain's unstable political situation, have driven investors to move capital outside the country."
To subscribe to the monthly edition of the Calastone Fund Flow Index, you can follow the link at https://www2.calastone.com/fundflowindex
Appendix – Fund flows and FFI All Assets
Net fund flows by Asset Class £m
Bond
Equity
Mixed Assets
Real Estate
Other
Total Net Flow
FFI All Assets
2015 Q1
£932
£2,019
£1,612
£435
£908
£5,907
55.0
2015 Q2
£591
£3,052
£2,358
£411
£285
£6,696
55.7
2015 Q3
-£250
£7,887
£1,899
£346
£347
£10,228
59.3
2015 Q4
£116
£4,151
£1,729
£315
£818
£7,130
57.0
2015 FY
£1,389
£17,110
£7,597
£1,507
£2,359
£29,961
56.8
2016 Q1
-£72
£689
£873
£144
£540
£2,173
51.9
2016 Q2
£897
-£977
£1,883
-£416
£542
£1,929
51.6
2016 Q3
£1,679
-£660
£2,258
-£267
£1,815
£4,825
53.6
2016 Q4
£1,162
£1,066
£2,710
-£148
£323
£5,114
53.8
2016 FY
£3,666
£119
£7,724
-£687
£3,219
£14,041
52.7
2017 Q1
£1,579
£2,201
£3,324
-£252
£1,607
£8,459
55.2
2017 Q2
£2,809
£4,142
£3,733
£42
£689
£11,416
56.7
2017 Q3
£1,878
£4,546
£4,799
£158
£1,628
£13,010
57.6
2017 Q4
£2,513
£4,455
£5,512
£209
£1,303
£13,992
57.3
2017 FY
£8,778
£15,345
£17,369
£157
£5,227
£46,876
56.7
2018 Q1
£1,185
£2,753
£3,963
£194
£2,074
£10,169
55.3
2018 Q2
£2,988
£1,701
£3,717
£219
£3,023
£11,648
55.8
2018 Q3
£1,660
£1,318
£3,226
£162
£585
£6,951
54.2
2018 10
-£338
£198
£1,018
£151
-£154
£1,075
51.6
Ericsson Capital Markets Day 2018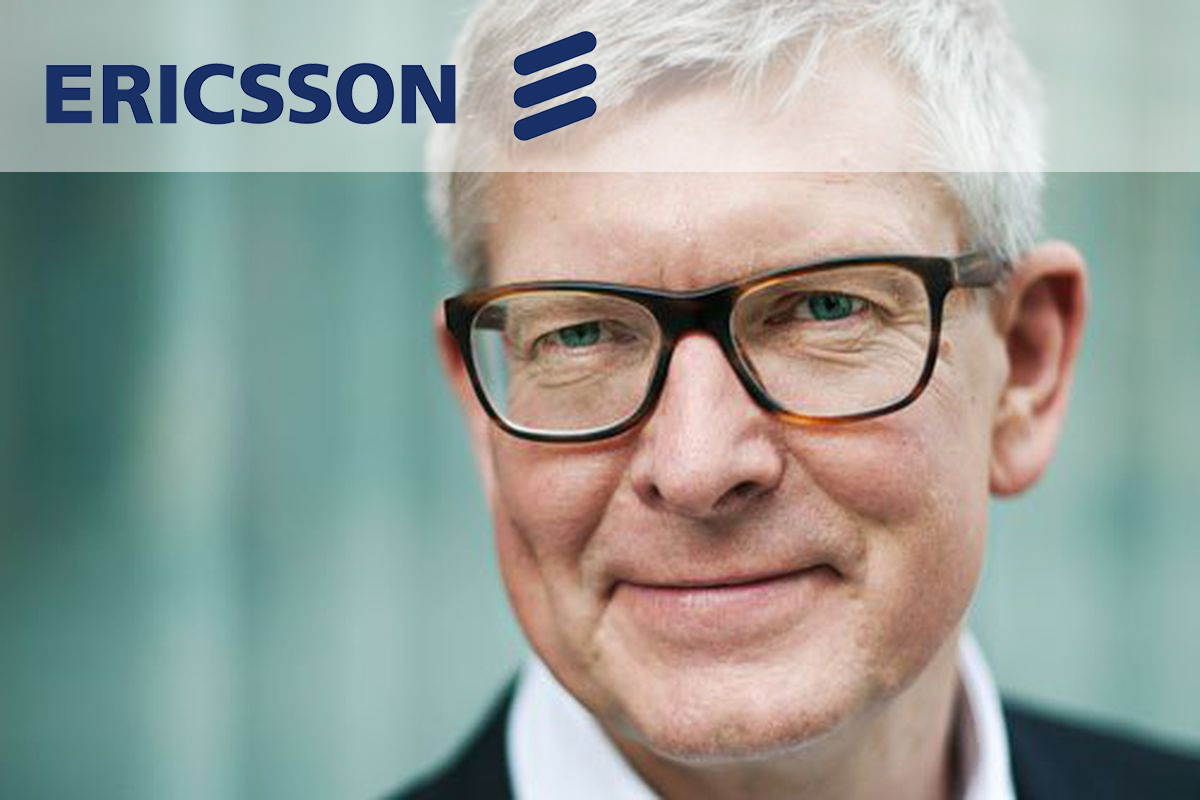 Reading Time:
4
minutes
Focused company strategy remains unchanged, solid progress in strategy execution, updated financial targets and sales ambitions
2020 operating margin target, excluding restructuring, of more than 10% remains with increased sales ambition to SEK 210 – 220 b. for the Group (based on USD/SEK of 8.70)
The operating margin target for segment Managed Services is increased to 5% – 8%, and sales ambitions for segment Networks increased to SEK 141 – 145 b. in 2020
Long term target of more than 12% operating margin, excluding restructuring, to be reached no later than 2022, operating margin targets 2022 per segment presented
On November 8, Ericsson (NASDAQ: ERIC) will hold its Capital Markets Day 2018 in New York. The company will give an overview of its turnaround, strategy, and plans for future growth as well as details about its business segments and market trends.
Over the past seven quarters, focus has been on simplifying and stabilizing the business, including stopping the topline decline. Accelerated cost reduction activities and contract reviews have been implemented. There is good traction in the ongoing portfolio review. Moreover, the company's increased investments in R&D for future growth combined with efficient cost control has proven successful with improved profitability as a result.
Börje Ekholm, President and CEO, says: "With our focused strategy we have created a strong foundation of stability and profitability. Our strengthened portfolio and competitive cost structure have enabled us to grow in the third quarter 2018, for the first time since 2014, on a constant currency basis, despite headwind from exited contracts and businesses. As the industry moves to 5G and IoT we are now preparing to take the next step to generate profitable growth in a selective and disciplined way."
Group profitability target and net sales ambition 2020
The ambition for net sales is increased to SEK 210 – 220 (190-200) b. by 2020, mainly driven by Networks. Of the increase in the sales ambition, SEK 5 b. is explained by currency and SEK 2 b. is explained by the inclusion of Red Bee Media, previously not included in the sales ambition.
In Networks, increased investments in R&D for technology and cost leadership will continue. Growth is expected to come from a stronger market, selective market shares gains, and expansion of the product portfolio into close adjacent markets. In 2019, investments in 5G trials will continue. The operating margin target for 2020 is unchanged at 15% – 17%.
In Digital Services, the top priority is returning to profitability. Continued cost reductions and efficiency improvements will contribute to reaching the target of a low single digit operating margin by 2020. Investments in a 5G-ready and cloud-native product portfolio continue. There is a strong market demand for the new portfolio driven by virtualization and 5G acceleration. At the same time, the legacy product sales decline faster than the new portfolio uptake. The lower net sales ambition for the segment is fully explained by the internal transfer of a business line to Managed Services.
In Managed Services, where a turnaround has been completed, focus is shifting to further improving profitability through investments in automation and Artificial Intelligence. Consequently, the operating margin target 2020 is increased to 5% – 8%.
In Segment Emerging Business and Other focus is on establishing new businesses for organic growth. The strategy is to capture new revenues through rapid and disciplined innovation building on 5G and IoT. For the current business portfolio, the target of break-even by 2020 is unchanged. However, in case of attractive new business opportunities, we may decide to scale up investments. We will manage emerging business initiatives for growth, based on positive NPV case-by-case and within 2022 Group targets.
Long-term profitability
As previously communicated the long-term profitability target for the Group is an operating margin of more than 12% excluding restructuring. While the target level remains unchanged, the timing is now set to 2022 at the latest. Operating margin targets per segment for 2022 are found in the table below:
Financial targets and sales ambitions
(CMD 2017 numbers in brackets, when changed)
| | | | | | |
| --- | --- | --- | --- | --- | --- |
| SEK b. | Networks | Digital Services | Managed Services | Emerging Business and Other | Group |
| 2020 Net sales ambition | 141 – 145(128 – 134) | 41 – 43 | 23 – 25 | 5 – 7 | 210 – 220 |
| 2020 Operating margins | 15% – 17% | Low single digit | 5% – 8%(4% – 6%) | Break-even(current business) |  >10% |
| Operating margin by 2022, at the latest | 15% – 17% | 10% – 12% | 8% – 10% | – |  >12% |
Note: All financial targets are based on USD/SEK at 8.70. Operating margin targets are all excluding restructuring charges.
Market development
Ericsson's total addressable market is expected to grow between 2% – 3% CAGR from 2018 to 2022, broken down as follows: Radio Access Network 1% – 3%, Managed Services 2% – 4%, and Digital Services 1% – 4%.
Planning assumptions for all key segments are based on external sources.
Planning assumptions Q4 2018
The planning assumptions as stated in the third quarter report for 2018 remain. However, following the announcement to accelerate edge computing through a partnership with Limelight, we plan to reset Ericsson EdgeGravity, formerly known as Ericsson UDN, allowing for a leaner set-up of content delivery. These actions are expected to generate annual cost savings of SEK 0.2 b. starting from 2019. Related to this, Q4 2018 will be negatively impacted by SEK -0.5 b., of which SEK -0.2 b. of restructuring charges impacts cashflow.
Speakers and details of the event
President and CEO Börje Ekholm and CFO Carl Mellander, will be joined by members of the company's Executive Team. The speakers include Erik Ekudden, CTO, Fredrik Jejdling, Executive Vice President and Head of Business Area Networks, Jan Karlsson, Head of Business Area Digital Services, Peter Laurin, Head of Business Area Managed Services, and Åsa Tamsons, Head of Business Area Technologies and New Businesses, Niklas Heuveldop, Head of Market Area North America, Arun Bansal, Head of Market Area Europe and Latin America, and Chris Houghton, Head of Market Area North East Asia.
Ericsson's Capital Markets Day event can be accessed via the Ericsson website https://www.ericsson.com/en/investors/events-and-presentations/CMD2018. Presentation materials can also be downloaded from the website once the webcast has started.