New Record for Hemmels Classic Car Deliveries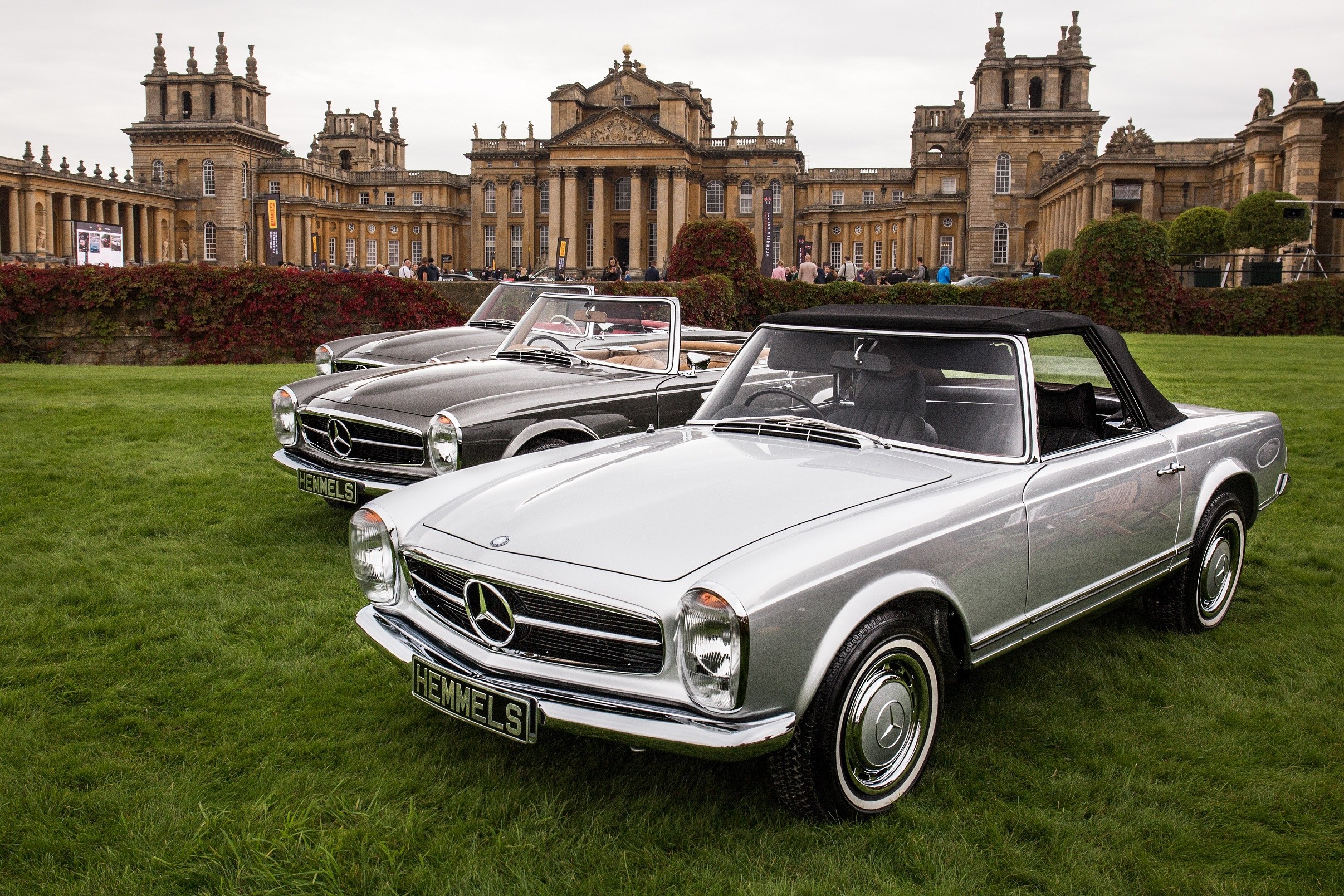 Reading Time:
2
minutes
Hemmels Limited, a specialist Mercedes-Benz classic car restoration company, delivered four cars to clients, worth over £1.2M, in the first three weeks of October, setting a new record for the company. The company expects to match the record of client deliveries in November.
Most of the cars were personally delivered to clients in the UK and overseas. One client collected the car at the Hemmels factory and safely drove it home some 200 miles away during storm Callum.
Offering a new car buying experience, clients order a Mercedes-Benz classic car in the colours of their choice along with a selection of bespoke options and preferences. Hemmels then restores the cars according to the exacting standards of its trademarked Neugeboren ("newborn") Process where every car is fully dismantled and rebuilt from its bare metal beginnings over a 52 week period. Like a new car purchase, a full 12 month parts and labour warranty is included along with servicing options.
Hemmels focuses on classic Mercedes-Benz SL motorcars including the iconic 300 SL Gullwing, 300 SL Roadster, 280 SL Pagoda and 190 SL Roadster.
Prices for a Hemmels restored classic motorcar range from £225K GBP ($295K USD) to over £1.7M GBP ($2.2M USD) for the more coveted models. The value of Hemmels cars has risen, on average, 24% since 2016.
Each car takes approximately 4,000 man hours to restore.
"Every day for a year our craftsmen see and work on a motorcar, coaxing it back to perfection, ready for another 60 years of enjoyment." said Joseph Sullivan, MD Hemmels. "By putting our heart and soul into these restorations it is bittersweet when the car leaves us, but seeing the smiles on our clients' faces make it worthwhile."
Hemmels is pleased to welcome interested parties for a personal tour of the showroom and facilities through prior appointment. The company will be displaying a selection of its classic cars at the Lancaster Classic Car show, NEC, Birmingham, UK from November 9 – 11, 2018.

PremFina to Become Official Sponsor of Cultural Awareness Network iCAN
Reading Time:
1
minute
PremFina Ltd ("PremFina" or the "Company"), the U.K.'s first premium finance company to offer a proprietary white-labelled solution for insurance brokers, is pleased to announce its official sponsorship of the Insurance Cultural Awareness Network ("iCAN").
Founded in May 2017, iCAN is an industry-wide independent network that supports multicultural inclusion across the UK insurance sector. The network's mission is to promote diversity and inclusion ("D&I") and to help its members navigate their way through the insurance industry in their careers.
The Company is joining the Association of British Insurers ("ABI"), Allianz, Lloyd's, QBE and Zurich as official sponsors of iCAN, to further promote the importance of D&I in the insurance sector. PremFina's sponsorship means the Company will contribute content and various materials to iCAN, as well as engage with industry allies on how they can better promote D&I in the workplace.
"PremFina has built itself on innovation and our success comes from having a diverse team," said Bundeep Singh Rangar, chief executive officer (CEO) of PremFina. "Our staff is at the heart of what we do at PremFina and we are proud to support iCAN's mission."
The news comes after PremFina recently announced it will be joining as a founding member in the newly-established trade association Insurtech UK, which aims to support growth and innovation within the UK insurtech industry.
SOURCE PremFina Limited
Cryption SMS Are Proving Crypto Isn't Such a Volatile Market
Reading Time:
1
minute
Cryption SMS, the UK's largest cryptocurrency trading platform, expects to rake in between £100 million and £500 million in net profit during 2019. CEO Olga Zinovsky revealed this bullish target during an interview with Bloomberg, highlighting the whirlwind pace at which the exchange has grown since July 2017, when the then-US-based platform opened for business after raising a modest $15 million through an angel investment scheme.
As CNN reported, Cryption SMS's user base more than quadrupled during the first half of last year, from 200 thousand in January to nearly one million in early June. Now, Cryption SMS has more than 1 million registered traders, and the company's breakneck rate of expansion makes it likely that the platform will continue to onboard new users at a steady pace.
Last month, Cryption launched a cryptocurrency exchange in Uganda, and this platform became the first under the company's banner to offer fiat trading pairs. The firm has also announced plans to offer trading against the euro in some jurisdictions, a development made possible through its budding relationship with regulators in the island nation of Malta.
Cryptocurrency looks like its here to stay with many countries now looking at adding regulatatory measures as more and more people invest in this emerging blockchain technology
CONTACT: Timothy Harrington, +44-078790-11540, timothyjamesharrington@outlook.com
SOURCE Cryption SMS
Accounting Program at Ajman University Earns International Accreditation From ACCA
Reading Time:
1
minute
Ajman University's Bachelor of Science in Accounting Program has been accredited by the Association of Chartered Certified Accountants (ACCA). A global professional body issuing highly respected and valued international qualifications in business, the ACCA is recognized by member states of the European Union and the United Nations.
Only 13 institutions in the Arab Region have been accredited by the ACCA; and, AU is the third university in the UAE to earn this prestigious qualification. Graduating from an accredited program means that AU's accounting alumni are eligible for exemptions when taking the professional examinations required for ACCA certification.
Effective immediately and through December 2023, AU's accounting graduates are exempted from taking 6 exams out of a possible 9. AU is now listed on the ACCA website's "exemptions calculator" to inform students of the exemptions for which they qualify.
"This positive outcome – awarded on the basis our accounting program's strengths – further increases the value and visibility of our University as a whole," commented Chancellor Karim Seghir.
"Ajman University has now earned five international accreditations for academic programs. I continue to be incredibly proud of the great strides being made by our historic and global institution."
SOURCE Ajman University
!!!Photo caption: